Tehran
Azadi Tower: Tehran's Iconic Landmark
Tehran's Iconic Landmark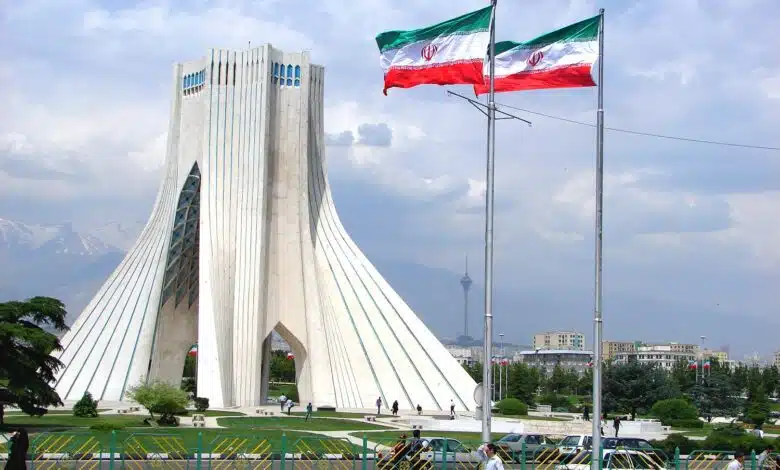 Azadi Tower (Tehran Freedom Monument) is a huge roundabout and Tehran's most iconic landmark on the western approach road to Tehran, the monument is an unmistakably noticeable building.
The main arch at the middle is a symbol for Kasra arch related to pre- Islamic era and the upper one, which is zigzag, shows post- Islamic era. Within these domes which indicate Iranian genius, early architectures moved from square foundation to circular and performed by very beautiful corniced pieces.
This also is a trend in Azadi square construction. The geometry is a square- rectangular one which turns from their four bases and changes to a 16- goal shape and finally takes the shape of a dome.
Though, this domes isn't apparent from outside, while form inside is. Figures inside the tower are a combination of tradition and modernism particularly second floor ceiling.
It was designed by an Iranian architect and built by a British construction team as part of the late shah's `2,500th' extravaganza in 1971.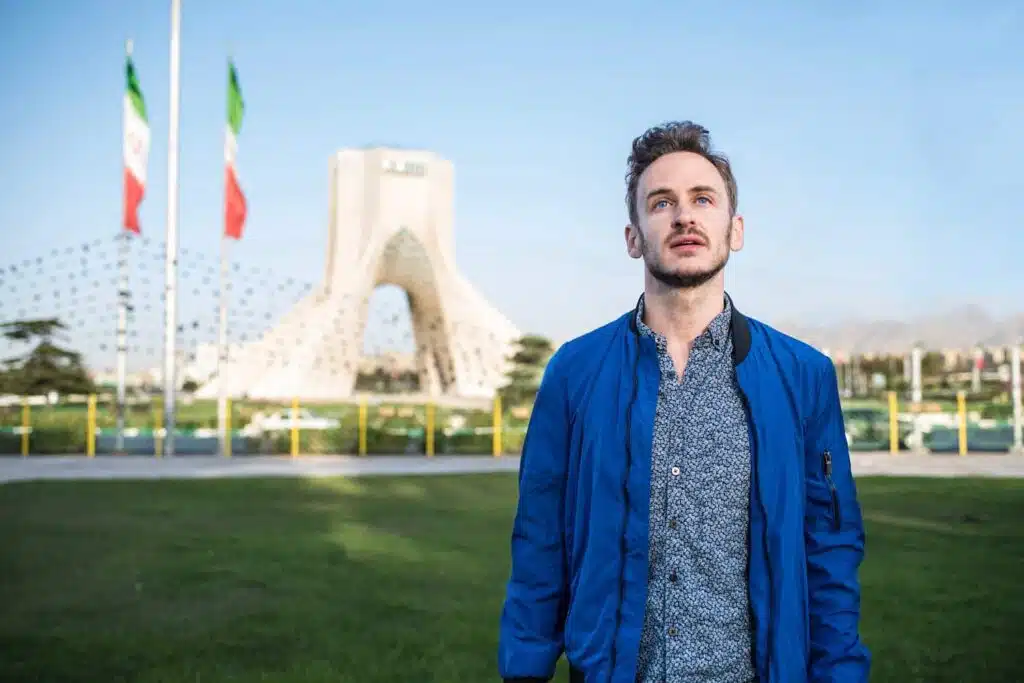 Azadi Tower: A Beacon of Freedom
Tehran, the bustling capital of Iran, is a city where ancient history seamlessly blends with modernity. Amidst the chaotic traffic and urban sprawl, you'll find Azadi Tower standing tall and proud. This iconic landmark, also known as the Freedom Tower, serves as a symbol of the nation's resilience and yearning for freedom. Its soaring height and unique design make it an architectural marvel that is as much a part of Tehran's skyline as it is its history.
The Tower's Magnificent Architecture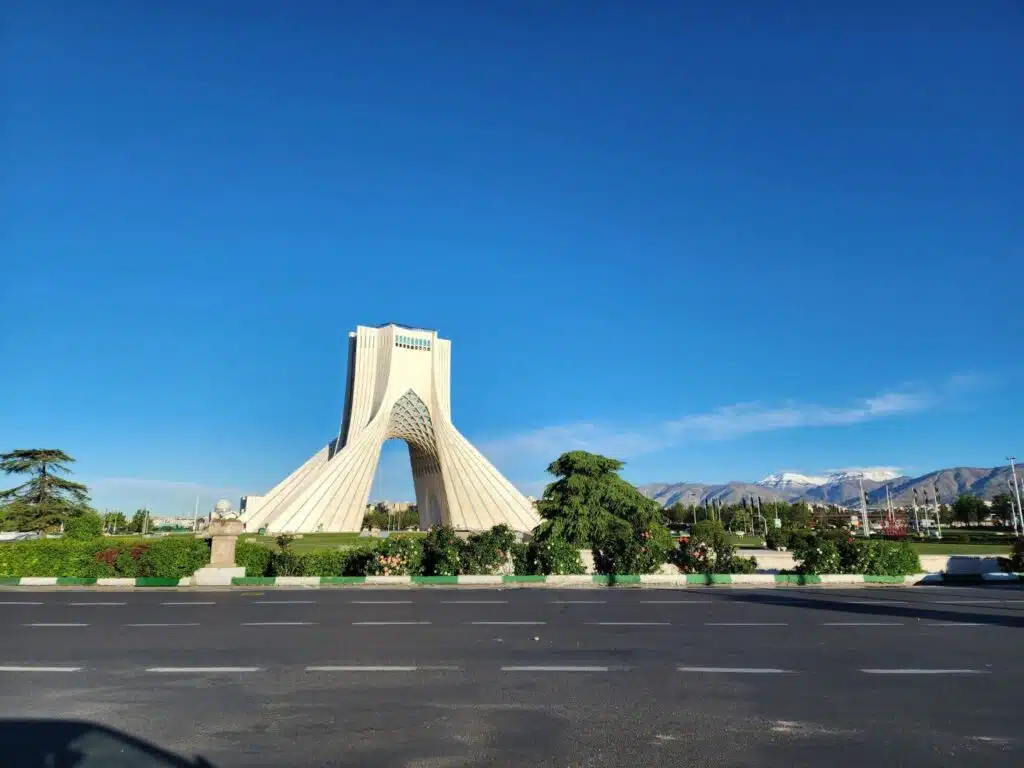 Azadi Tower, designed by architect Hossein Amanat, is a fusion of traditional Iranian and Sassanid architectural styles with a modern twist. As you approach this magnificent structure, you'll be greeted by its grandeur. The tower's facade features intricate tilework and calligraphy, representing Iran's rich cultural heritage. The central part of the tower is adorned with a stylized representation of a tulip, a symbol of martyrdom and sacrifice.
Beneath the Azadi Tower
As you enter the Azadi Square, you'll notice that it serves as a gateway to various parts of Tehran. To the north, the Mohammad Ali Jinnah Expressway leads the way, while the southern route takes you to Ayatollah Saeedi Expressway. To the east and west, you'll find Azadi Street and Lashkari Expressway, respectively. Azadi Tower is a vital and often congested entry point to Tehran, witnessing the daily journeys of countless commuters.
Exploring Azadi Tower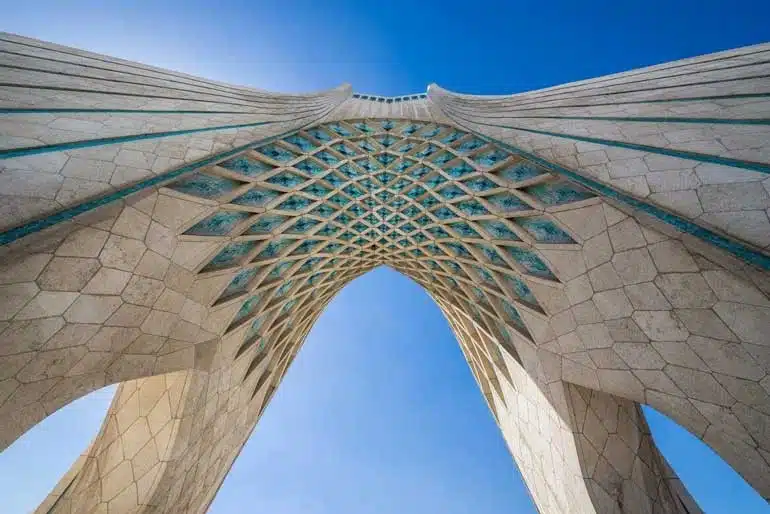 But what lies beneath the surface of this towering monument? Let's delve into the world within Azadi Tower, where there are various sections and attractions to explore.
Cinema Hall
Nestled within Azadi Square, you'll discover a small cinema hall with 51 seats. Established in 2009, this hall primarily screens private screenings and serves as a hub for artistic critique and analysis.
Mirror Hall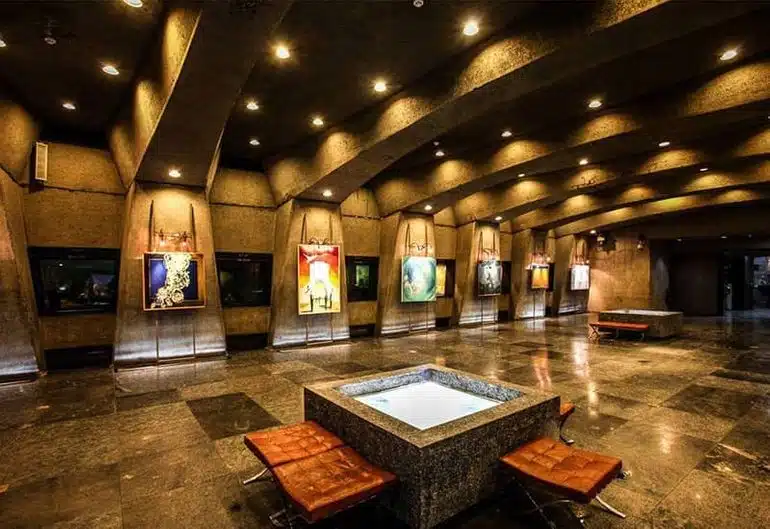 The Mirror Hall, consisting of 12 sections, derives its name from the captivating mirrors that enhance the visual appeal of the exhibited artworks. Here, you'll find art pieces showcasing themes such as oil, environment, wildlife, urban planning, sports, and more.
Boustan Gallery
The Boustan Gallery is a spacious hall that provides a serene and well-lit environment for hosting art workshops and exhibitions of visual artworks.
Ethnicities Gallery Celebrating Iranian Cultures: A semicircular space with eight glass vitrines, the Ethnicities Gallery offers a glimpse into various Iranian cultures and traditional handicrafts. Dolls dressed in attire crafted by Behrouz Gharibpour await visitors, providing a delightful cultural experience.
Banquet Hall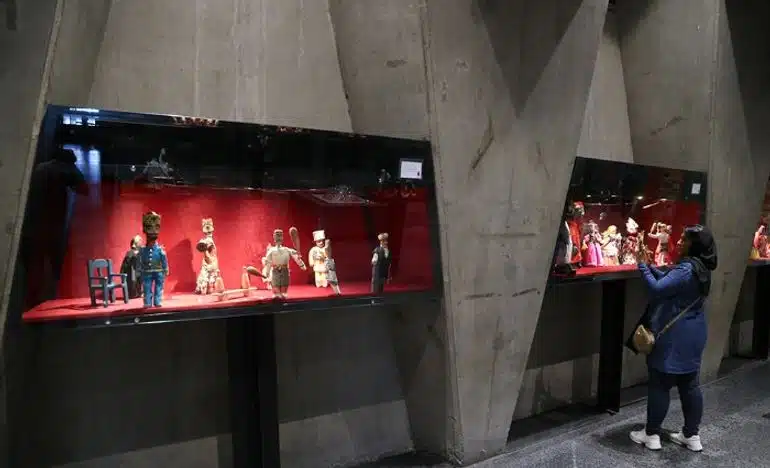 Like many other venues, Azadi Tower has a need for banquet facilities to host press conferences and cultural events. The Banquet Hall within the tower is well-equipped for such purposes.
Iranian Studies Hall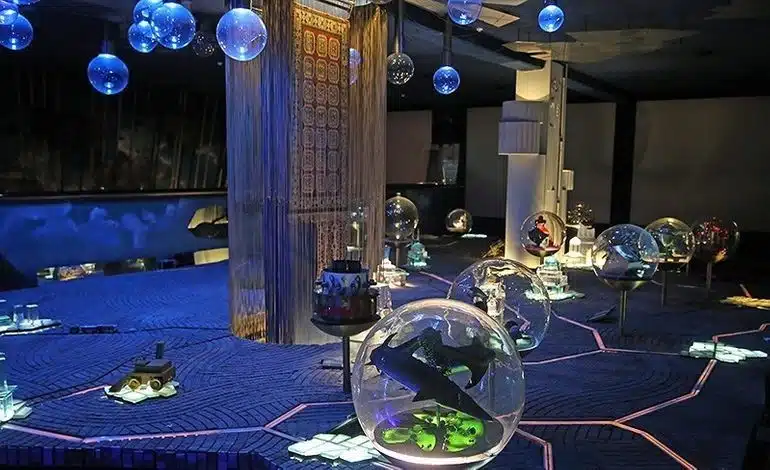 The Iranian Studies Hall aims to familiarize visitors with the rich tapestry of Iran's history and culture. A unique U-shaped model, featuring prominent symbols and equipment, offers a cold narrative of our beloved country.
Ancient Treasures Hall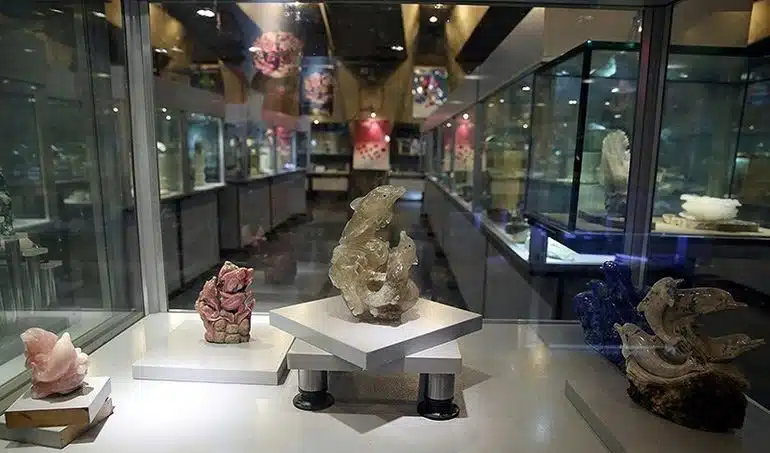 The Ancient Treasures Hall, a museum within the tower, showcases artifacts from pre-Christian eras, including the Sassanid, Achaemenid, and Parthian periods. These relics offer a glimpse into Iran's historical riches.
Qajar Jewelry Exhibition
Formerly housed in the Sa'dabad Palace Museum, the Qajar Jewelry Exhibition is now situated in the Azadi Tower. This section, located directly below the Azadi Tower's arches, allows visitors to witness the fusion of modernity and tradition.
Technology Corridor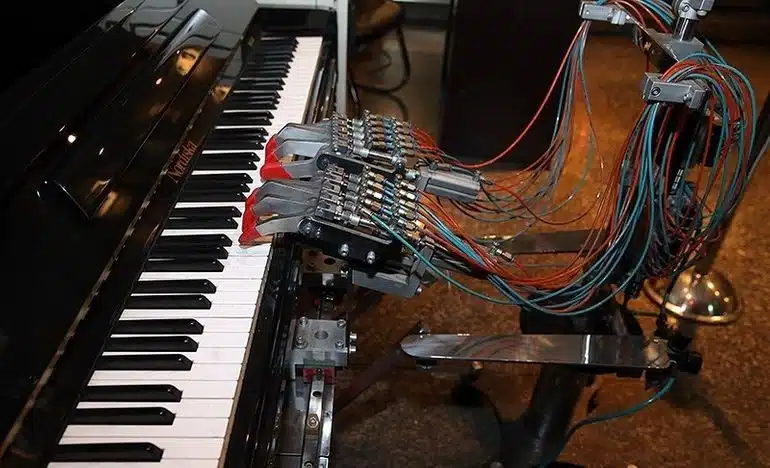 The Technology Corridor, once a fascinating attraction, featured robotic displays and interactive technology. While it might not captivate audiences as it once did due to advancements in technology, it still showcases the tower's blend of modernity and heritage.
Multivision Hall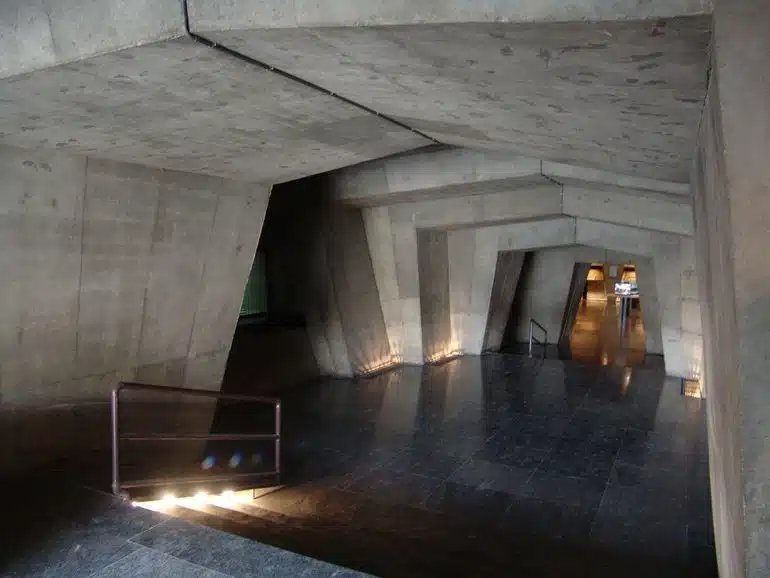 The Multivision Hall is a versatile space equipped with top-notch audio, visual, and lighting systems. It serves as an ideal venue for various cultural events, including film screenings, concerts, and conferences.
Library
The Azadi Square Library houses a collection of approximately 11,000 books, covering diverse subjects such as history, architecture, linguistics, and literature.
Open-Air Experience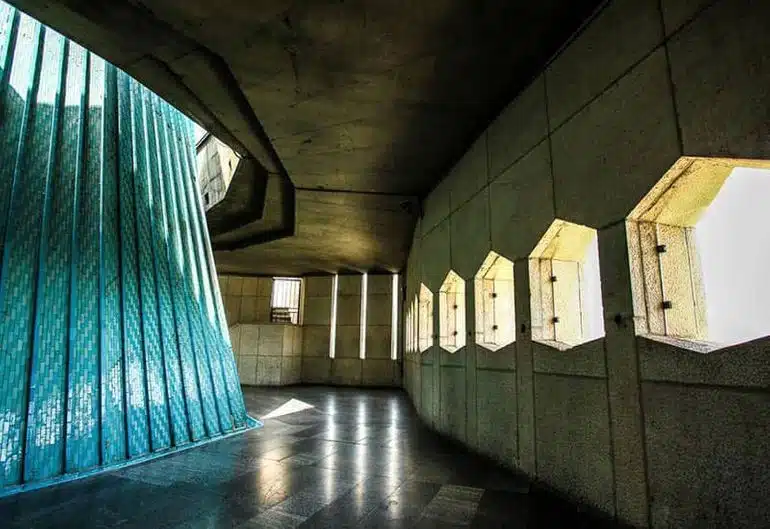 The beauty of Azadi Tower isn't confined to its interior. Step outside and admire the panoramic views of Tehran from the tower's observatory. Positioned nearly 23 meters above ground, the concrete dome with a sunburst pattern allows sunlight to filter through beautifully.
Warm up
Azadi Tower, nestled in the heart of Tehran, is not just a symbolic landmark but a treasure trove of art, history, and culture. Its multifaceted interior, featuring galleries, museums, and exhibition spaces, makes it a must-visit destination for anyone exploring the Iranian capital. As you stand beneath the arches or gaze out from the observation deck, you'll be captivated by the fusion of modernity and tradition that defines this iconic monument. Make sure to include Azadi Tower in your Tehran itinerary, and prepare to be mesmerized by the hidden marvels it holds within its walls.