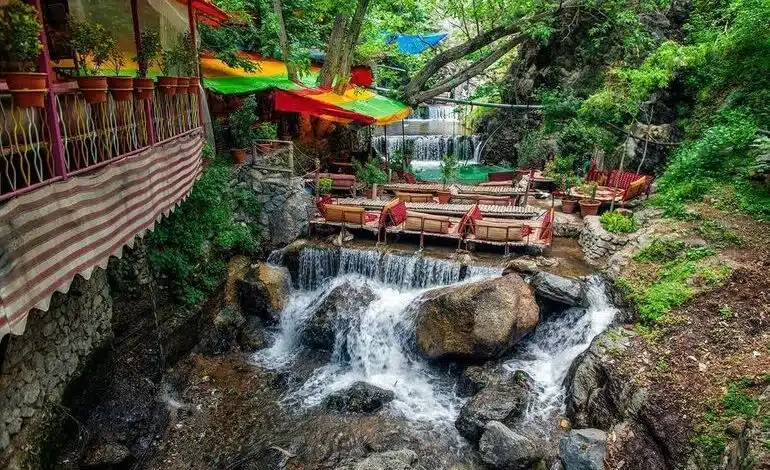 Think Tehran is just a busy, traffic-laden capital? Think again! A short distance from the city's hustle, you can find areas that seem like they've been carefully selected from the northern forests of Iran and gently placed in Tehran's corners. Places like Darakeh Tehran stand lush and tall, filling the lungs of the city and its residents with fresh air. Join us at SURFIRAN's tourism magazine as we introduce you to one of the beautiful areas near the Iranian capital.
History of Darakeh: Then and Now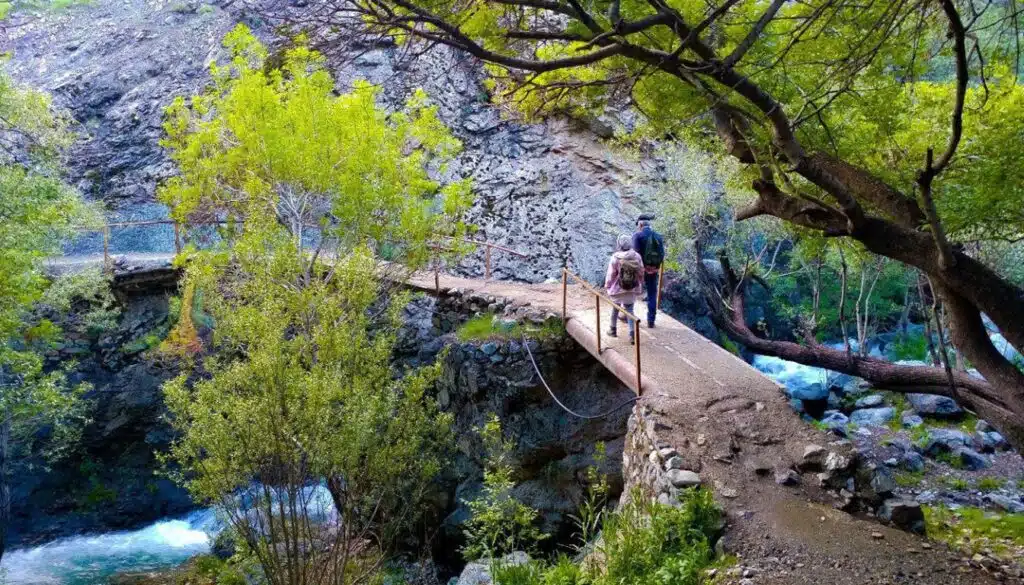 Darakeh's significance dates back 800 years. Throughout the years, it has always attracted attention due to its pleasant climate. The Darakeh area used to be a favored spot for nobility and princes, but it has also been a permanent home for ordinary people all these years.
Darakeh still hosts houses with permanent residents. People who have embraced the challenges and ease of this area, away from Tehran's busy urban life, adding different colors to their daily lives. The residents of Darakeh mainly engage in gardening, agriculture, and poultry farming.
Geographical Location of Darakeh
Located in the northwest of Tehran, Darakeh borders Evin to the south, Saadat Abad to the west, and Shahid Beheshti University lands to the east. Considered part of the Shemiranat area, Darakeh enjoys a more pleasant climate in spring and summer compared to other parts of Tehran, with temperatures rarely exceeding 25-27 degrees Celsius. As a mountainous retreat, Darakeh's colder seasons feel intensely chilly, even harsh at times.
On the hiking trails of Darakeh, you'll encounter a narrow strip of mountainous forests that double the pleasure of the journey. The valley spans approximately 6 kilometers, with altitudes ranging from 1590 to 3944 meters.
What to Do in Darakeh?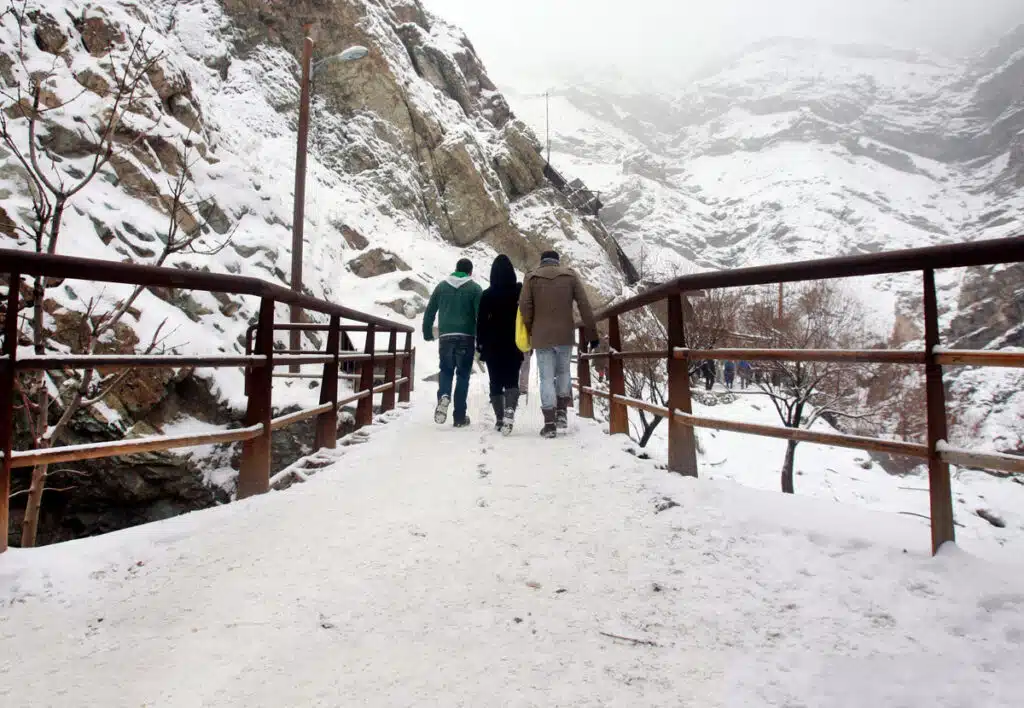 Tehran, a metropolis with all its challenges and restlessness, sometimes makes you, whether a resident or a traveler, yearn for a calm environment. What better place than the heart of nature?
Darakeh Tehran offers a verdant and tranquil haven; a neighborhood that invites you for various reasons.
If you go to Darakeh for a walk, you'll find alley-gardens with tall trees offering their shade, old houses with ancient doors, and air that's fresh and free from the city's noise.
Darakeh Tehran is a popular area for hiking, especially on weekends and holidays. It welcomes both professional and amateur hikers. If you're keen on hiking, Darakeh's heights could be an excellent choice for you.
The attractive snacks of Darakeh, from fruit roll-ups and pickles, fresh corn, walnuts to diverse restaurant dishes, are great excuses to dress up and head to Darakeh!
For a complete guide to Tehran's attractions and to plan your trip efficiently, check out SURFIRAN's Tehran Travel Guide. And if you're looking to book hotels or flights for your Tehran adventure, OrientTrips offers a wide range of options, including hotels in Tehran.
Attractions of Darakeh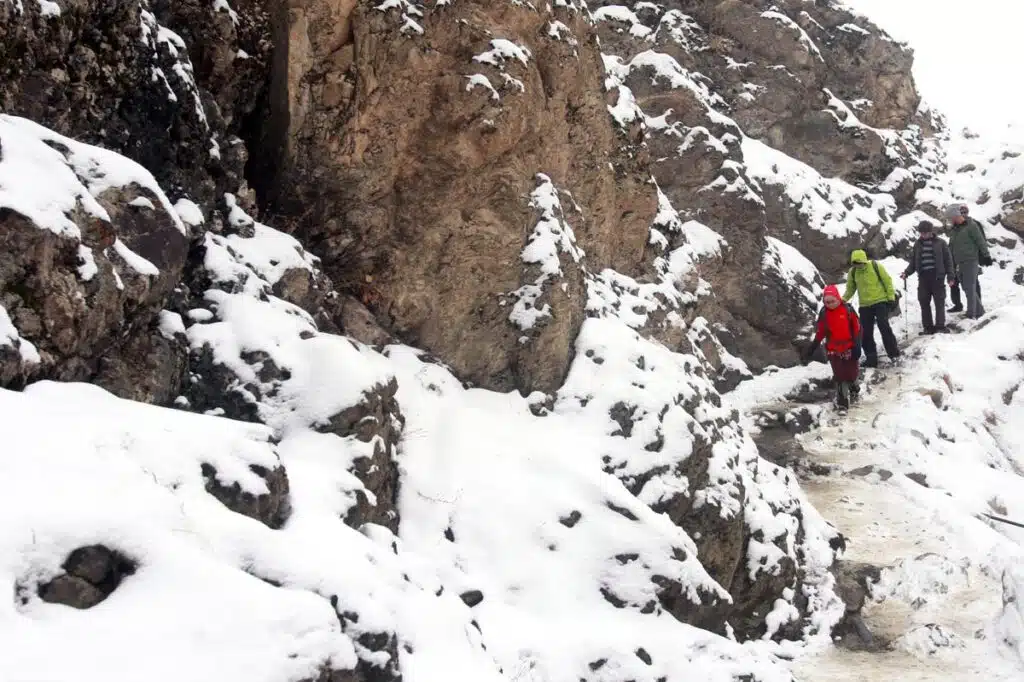 You may choose Darakeh in Tehran for various reasons, but it's worth knowing the attractions that can enrich your experience.
Darakeh River
The Darakeh River originates from the Tochal heights and along its path, fed by natural springs, becomes more water-abundant, continuing its journey down the heights. The unique combination of the river and trees plays a significant role in making this part of Tehran so pleasant.
Kara Forest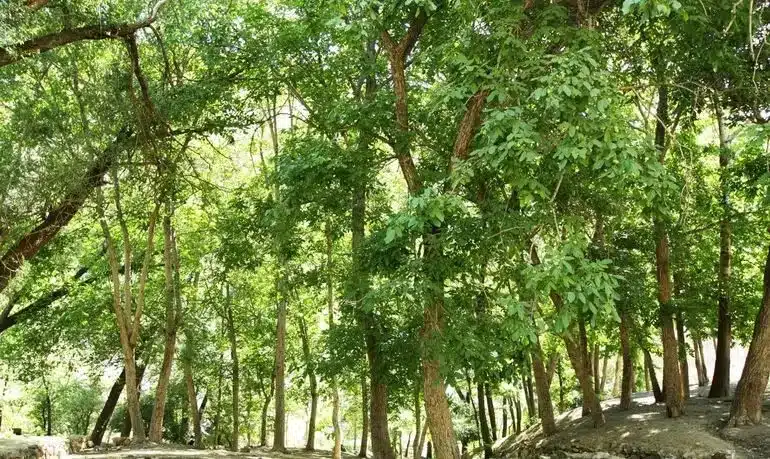 Kara Forest is one of the most attractive areas in Tehran's Darakeh. To reach this forest, travel about 2 kilometers from Darakeh Square, following the river. You'll come to a fork in the road. The straight path leads to Palangchal, and the left path takes you to Kara Forest. Kara hut is at the beginning of this path – use it as a landmark to guide your way.
Once on the road leading to Kara Forest, expect a steep slope at the beginning, a 40-minute walk ahead, and cornelian cherry trees waiting amidst the forest.
Chin Kalagh Peak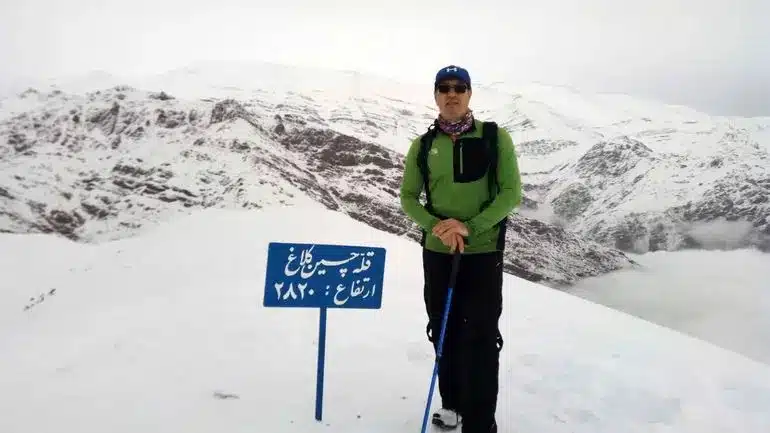 Chin Kalagh Peak, the southernmost peak of the Alborz mountain range, stands at 2820 meters. Located near Kara Forest, reaching it involves traversing a forested path. After reaching the forest, continue ascending.
To conquer Chin Kalagh Peak, you need to be physically prepared, properly equipped, and preferably in a group, especially since the path isn't entirely smooth.
Chin Kalagh Peak is not only a beautiful and invigorating destination but also features an attractive route. Attractions along the way include Dosang Cave, Paradise Valley, Divaneh Valley Waterfall, Saadatabad Stone Mine, Kara Waterfall, Haft-Hooz Waterfall, and Kafu Spring.
Palangchal Refuge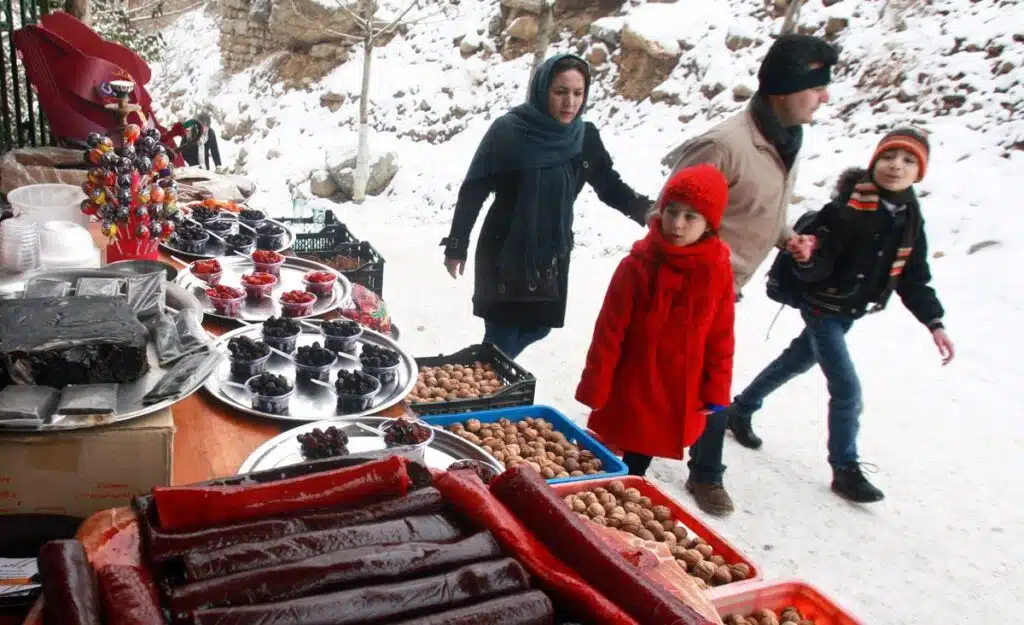 Palangchal Refuge is a mountaineering haven situated on the path to Palangchal Peak. This refuge is located at an altitude of 2450 meters above sea level.
To reach Palangchal Refuge, you must cover a 10-kilometer distance from the main square of Darakeh in Tehran, allocating approximately 2:30 to 3 hours for the journey. This two-story building offers the following facilities:
Sanitary services
Dormitory with a capacity of 70 people
Café and restaurant
Rescue center
Access to the refuge requires a fee. Considering the high altitude and possible disruptions in internet and banking lines, make sure to carry cash.
Haft-Hooz Waterfall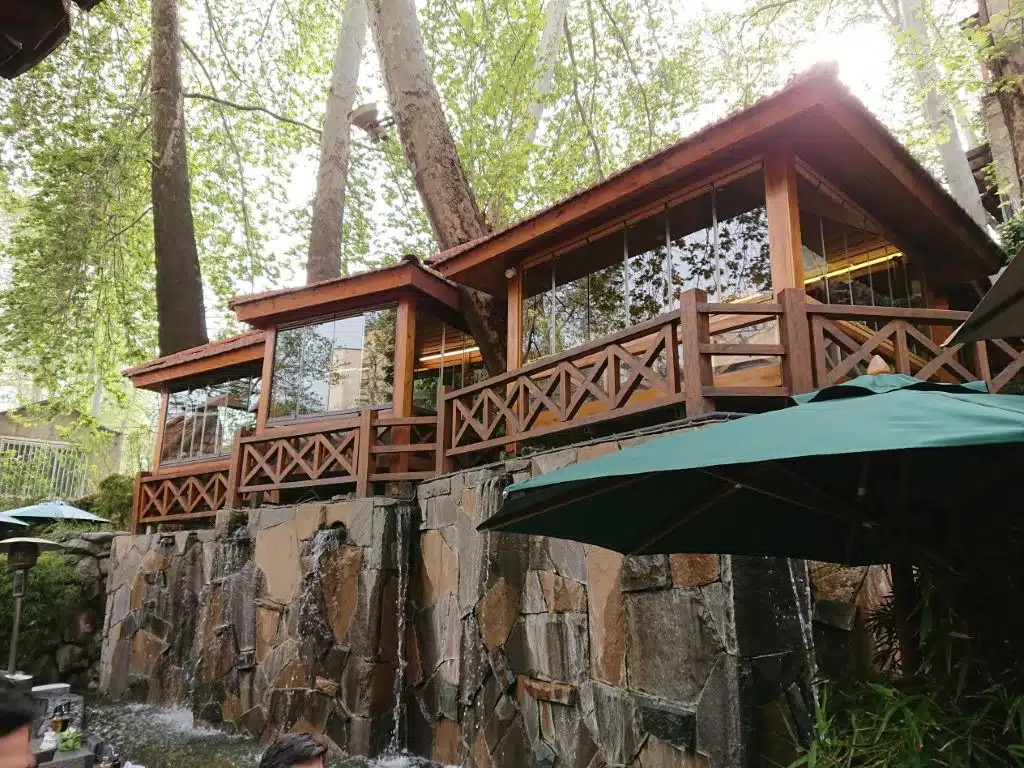 Another attraction in Tehran's Darakeh is the Haft-Hooz Waterfall. Its name comes from the seven natural stone basins that beautify the Darakeh hiking trail. Beside the waterfall, you'll find a café named after it, offering an excellent opportunity for rest and rejuvenation along the way.
Popular Restaurants in Darakeh
Part of the joy in exploring is indulging in local cuisine. Let's take a brief look at some notable cafes and restaurants in the Darakeh neighborhood of Tehran, some of which are among the best in the city.
Alborz Restaurant, Darakeh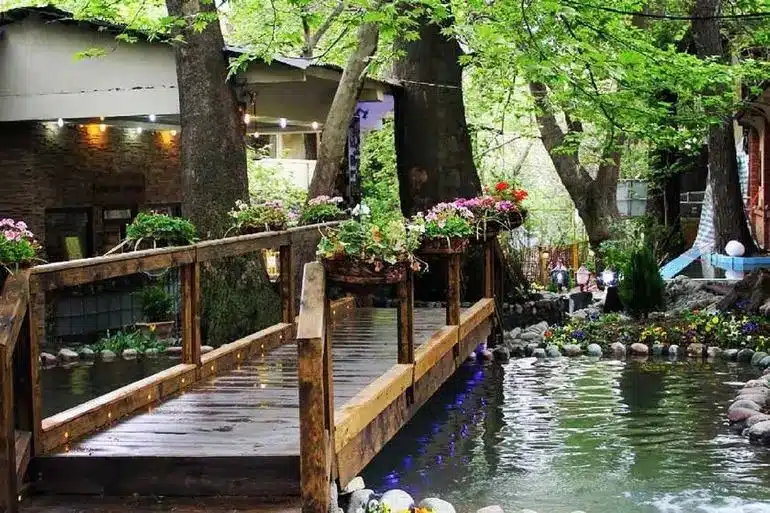 Alborz Restaurant in Darakeh, Tehran, offers traditional seating and a variety of rice dishes. The tall, lush trees create a pleasant atmosphere for guests. A mere 15-minute walk along the main path of Darakeh leads you to this restaurant where you can enjoy traditional meals with fresh bread, tea, and more.
Smoking is permitted here, and they also offer hookah service. Live music often adds to the ambiance during busy hours. Although not considered a high-end restaurant, it generally receives positive feedback from patrons. Located on Mousavi Motlagh Street, Alborz Restaurant is just before reaching Darakeh Square.
Golnar Restaurant, Darakeh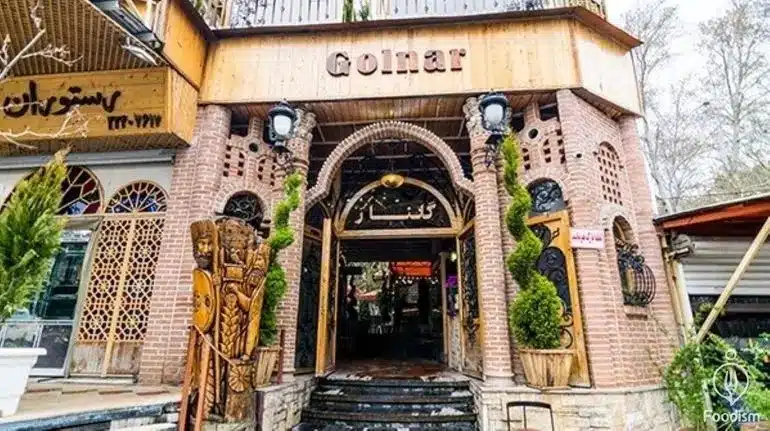 If your primary reason for visiting Darakeh, Tehran, is for dining and not hiking, then Golnar Restaurant at Darakeh Square might be your top pick. This restaurant has both tables and traditional seating, offering usual kebabs and dizi on its menu. Hookah is also available. Regarding prices, it's a mid-range restaurant.
Live music enhances the dining experience here too. Due to its location, you can easily find parking on days when it's not too crowded.
Maneli Traditional Restaurant, Darakeh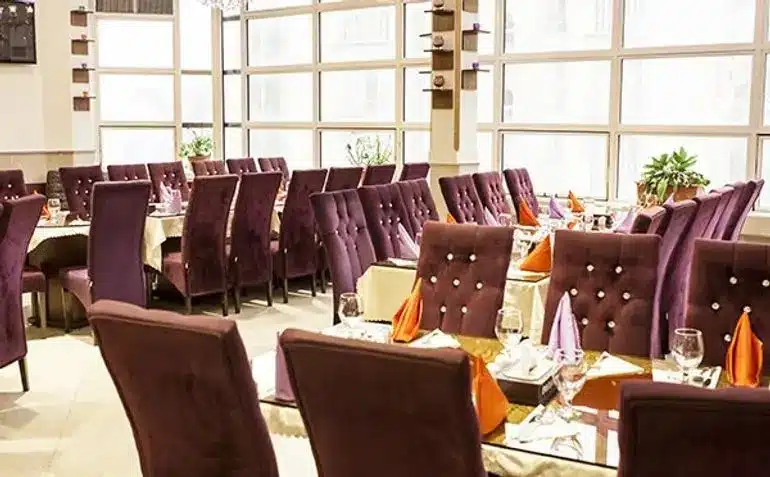 Maneli Restaurant in Darakeh, Tehran, is a large establishment with its own parking, easing your worries even on busy days. It's located on Darakeh Street, opposite the Teachers' House. Its menu includes traditional Iranian dishes and several Western options like steak, all at moderate prices.
The restaurant's classic interior is equipped with tables and chairs, and a few traditional beds are available on the balcony. However, if you're looking for a restaurant amidst nature, Maneli might not be the best option.
Like many restaurants in Darakeh, live music and hookah services are also available at Maneli.
Gil Cafe, Darakeh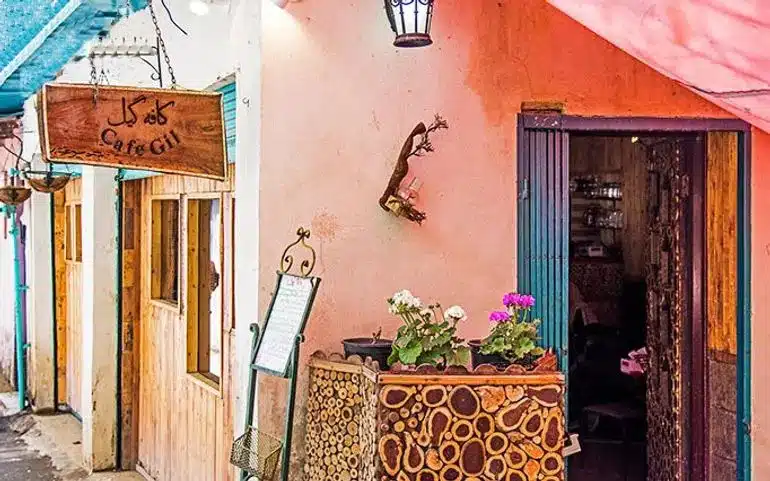 Gil Cafe stands as one of Tehran's finest cafes, offering a cozy setting amidst natural surroundings with a picturesque river view. Its rustic charm and homely ambiance provide a tranquil escape. Wooden interiors paired with the river's soothing sound create a pleasant atmosphere for cafe-goers. Affordable prices, delicious food and beverages, and the friendly staff collectively ensure an unforgettable experience. And for those interested, smoking is allowed here!
Safa Garden Restaurant, Darakeh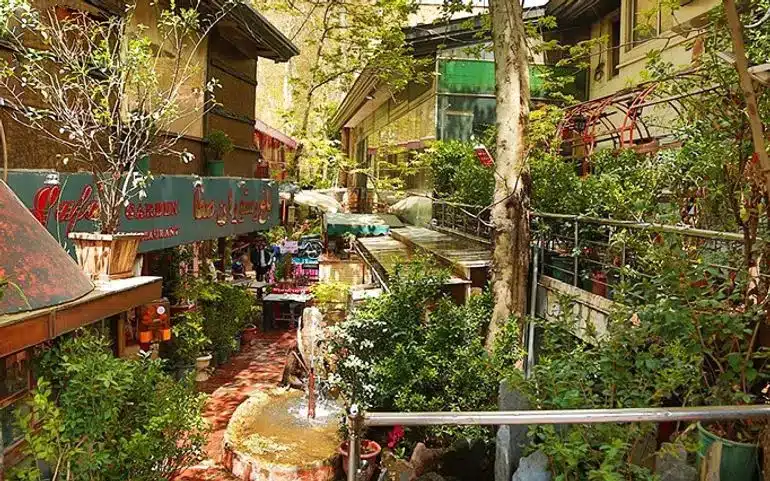 Safa Garden Restaurant is another renowned eatery in Tehran's Darakeh area. It boasts a traditional setting enhanced by its proximity to nature. If you don't mind the pervasive hookah smoke, it's definitely an option to consider. However, the lack of private parking might be a hassle during busy days. The restaurant predominantly features traditional beds with fewer tables and chairs. Expect average traditional dishes at moderate prices.
SPU Restaurant, Darakeh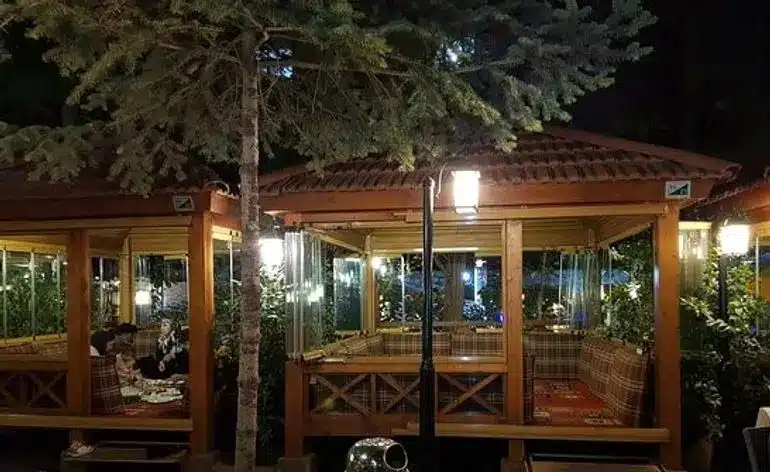 SPU Restaurant in Darakeh is among the most popular in the area, partly thanks to its private parking, signifying its commitment to quality service. The traditional, clean, and lively ambiance is truly appealing. The varied menu and high-quality dishes will definitely elevate your mood. When visiting, don't miss out on their succulent kebabs, especially the SPU Shishlik!
Unlike other establishments, SPU Restaurant, with its open and closed spaces, traditional beds, and tables, chooses fresh air over hookah smoke. Management prefers the sounds of nature over live music, offering a serene dining experience. While prices are slightly above average, they are generally considered fair for the quality provided.
Best Season for Exploring Darakeh in Tehran
While every season has its unique beauty and admirers, the warm months offer the ideal time for exploring Darakeh in Tehran. Given its highland nature, this area truly comes alive during warmer periods.
Essential Gear for Hiking in Darakeh, Tehran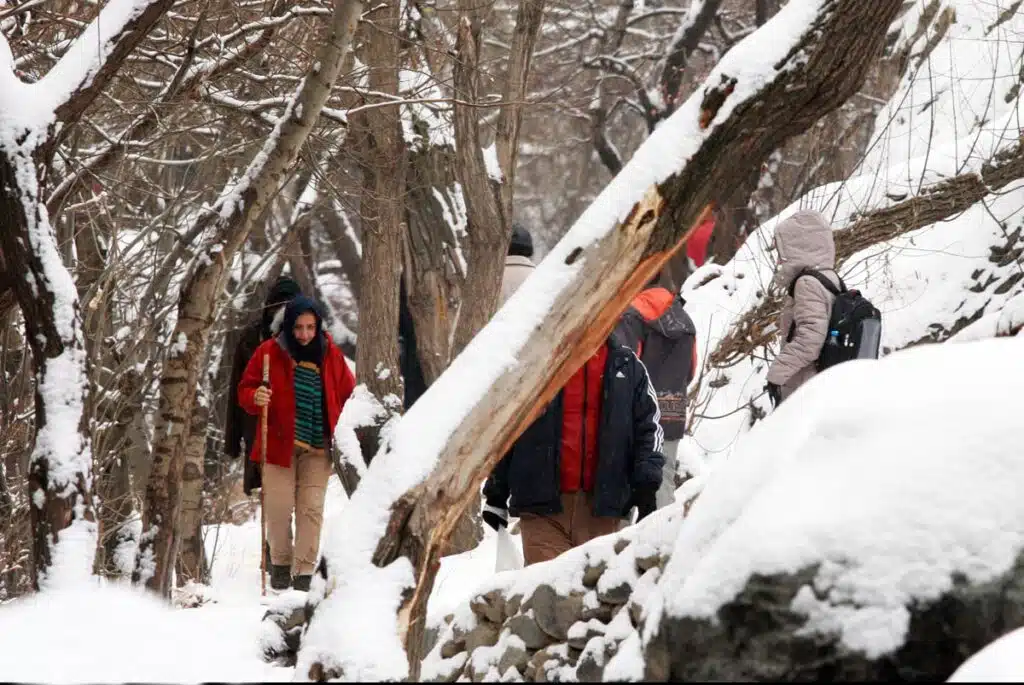 Heading to Darakeh, one of Tehran's scenic spots for hiking? Don't forget these essentials:
In warmer seasons, prefer group hikes, and in colder ones, definitely opt for a group with a guide.
Special hiking shoes and clothing
Sleeping bag and mat
Hiking stick
Season-appropriate hat
Lightweight food and drinking water
Access Routes to Darakeh, Tehran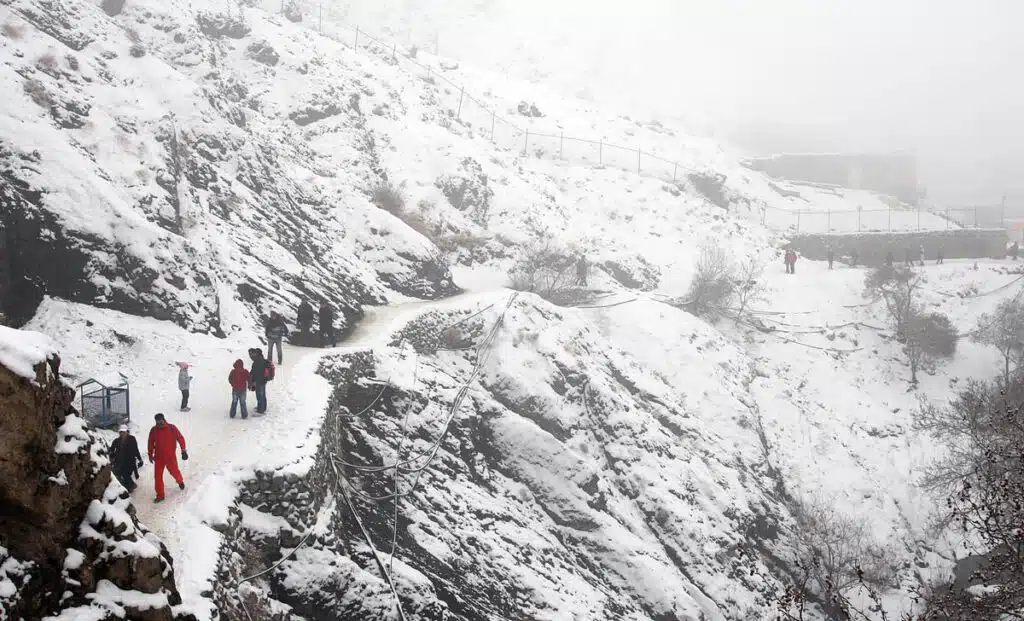 Reaching Darakeh, Tehran, is convenient. You can drive there or take the Tehran Metro on the Kahrizak-Tajrish line and get off at Tajrish Station. Right next to the metro's exit, you'll find vans and taxis ready to take you directly to Darakeh Square.
Darakeh is a Must-See!
It doesn't matter if you're a Tehran resident or a visitor; Darakeh is a place you must resolve to see. Tall, vibrant trees, the nostalgic texture of houses, and the tranquility of this neighborhood come together like elements in an enchanting painting, delighting every passerby.
If you've experienced Darakeh in Tehran, leave us a comment and help others with your insights.