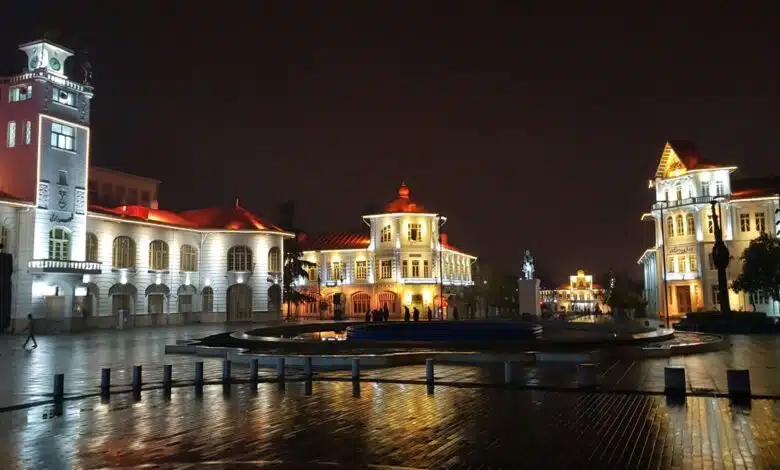 Ah, Rasht! The capital of Gilan Province is a true treasure tucked away in the verdant landscapes of northern Iran. Known as the "Rain Town" for its frequent showers, Rasht offers a unique blend of natural beauty and culinary wonders that sets it apart from other Iranian cities. With its proximity to the Caspian Sea, lush forests, and a vibrant local culture, Rasht is the perfect destination for those who are looking for something a little different, yet undeniably Iranian in essence.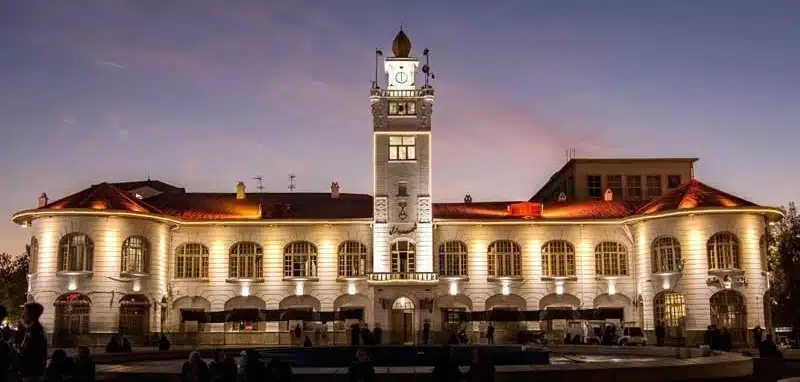 Why Rasht Deserves a Spot on Your Iran Itinerary
Not only is Rasht a UNESCO Creative City of Gastronomy, but it's also the gateway to the mesmerizing landscapes of northern Iran. With Rasht as your starting point, you can easily explore the misty forests of Masouleh or the captivating scenery around Rudkhan Castle. But before you venture out, make sure to indulge in some of the local dishes that have put Rasht on the global culinary map.
Culinary Adventures Await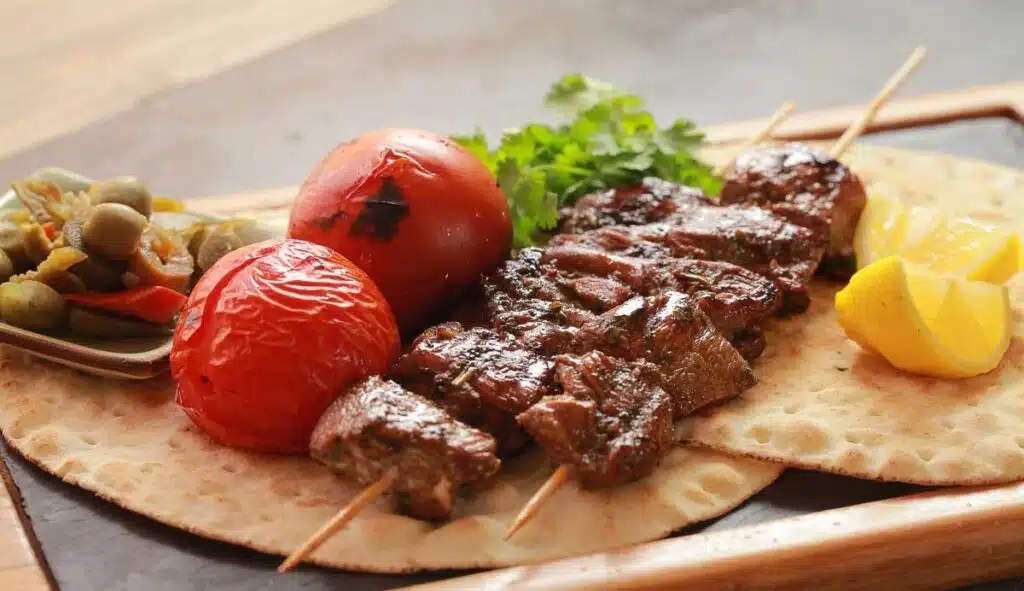 If food is your love language, then Rasht speaks it fluently! The city is a paradise for foodies, renowned for its traditional dishes like Mirza Ghasemi, a delightful mix of smoked aubergines and tomatoes, or the sumptuous Fesenjan, a walnut and pomegranate stew. The flavors are rich, the ingredients are fresh, and the love for food is palpable in every corner of the city.
The Natural Beauty: A Breath of Fresh Air
Rasht is surrounded by natural beauty that's just begging to be explored. From the tea plantations to the dense Hyrcanian forests that are millions of years old, the landscapes around Rasht are nothing short of magical.
Beyond the food and landscapes, Rasht has a rich cultural fabric woven through its music, handicrafts, and architecture. The local bazaar is a bustling hub of activity where you can pick up everything from fresh produce to handmade crafts.
When to Set Your Sights on Rasht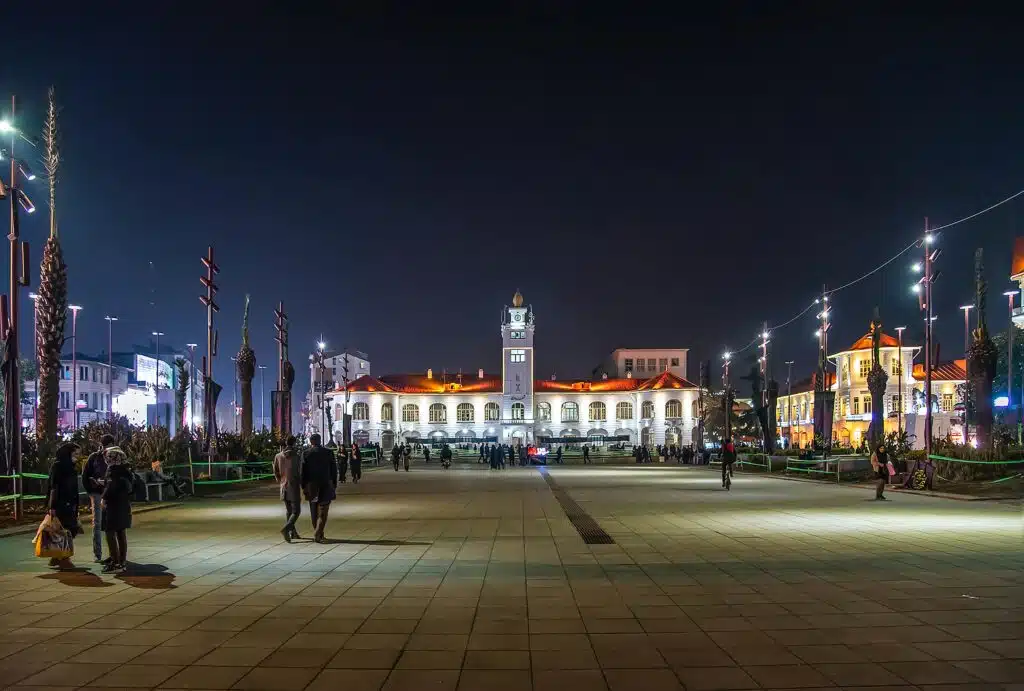 It's true that Rasht is often called the "Rain Town," a nod to its frequent showers, but don't let that deter you! While its humid, subtropical climate may be less than ideal for some travelers during the summer months, it's not always rainy! On the flip side, winters can be relatively chilly. So, what's the golden window to experience the best of Rasht?
Spring and Autumn: The Ideal Seasons
If you're aiming to experience Rasht at its finest, spring and autumn stand out as the most favorable seasons. During these months, the weather is mild and pleasant, creating the perfect backdrop for your adventures. Plus, the beauty of Rasht—be it the serene landscapes or the buzzing local culture—truly comes alive during these seasons.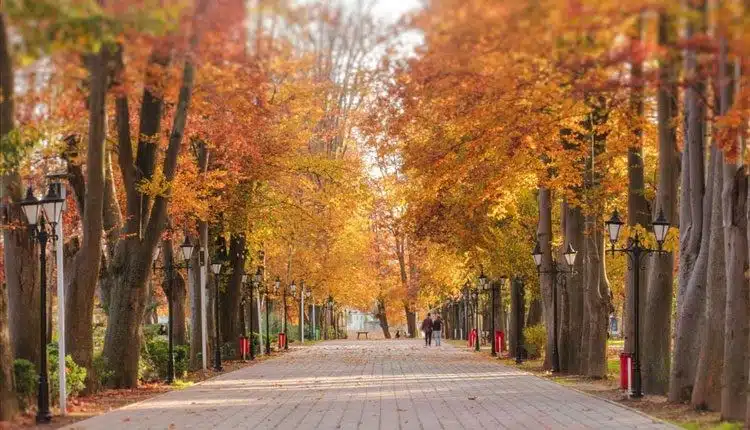 Why Spring and Autumn are Special
Mild Weather: The climate is just right—not too hot, not too cold—making your outdoor explorations comfortable.
Lush Scenery: These seasons bring out the best in Rasht's natural beauty. The landscapes are at their most lush, providing breathtaking views.
Foodie Heaven: The mild weather also marks the season of fresh produce, enhancing the city's already diverse culinary scene. It's a great time to indulge in local flavors.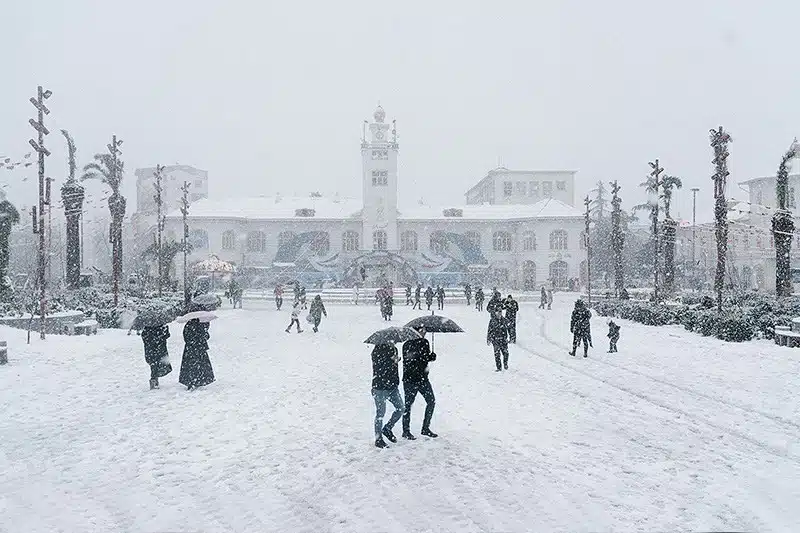 If you're looking to make the most of your trip to Rasht, SURFIRAN's tailor-made tours can help you plan your visit around the best times and activities.
Budget Travel to Rasht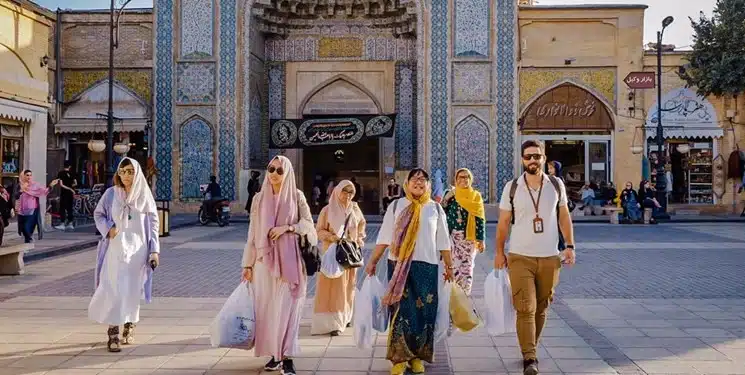 Who says experiencing the rich culture and scenic beauty of Rasht has to break the bank? With a bit of foresight and planning, you can enjoy a cost-effective journey to this northern gem of Iran. Below are some tips for stretching your rials further while you explore Rasht's attractions.
If you're planning to visit Rasht during popular times like spring, Nowruz (Persian New Year), and autumn, it's crucial to avoid last-minute planning. Hotels in Rasht can get booked quickly during these seasons, leading to increased prices.
To secure your ideal accommodation without the hefty price tag, aim to make your hotel reservations at least a month before your planned visit. This not only guarantees availability but often offers more competitive rates.
To book your accommodations in Rasht conveniently, check out the various options on OrientTrips' Hotels page. This way, you can compare rates and amenities to find the best fit for your budget and needs.
How to Get to Rasht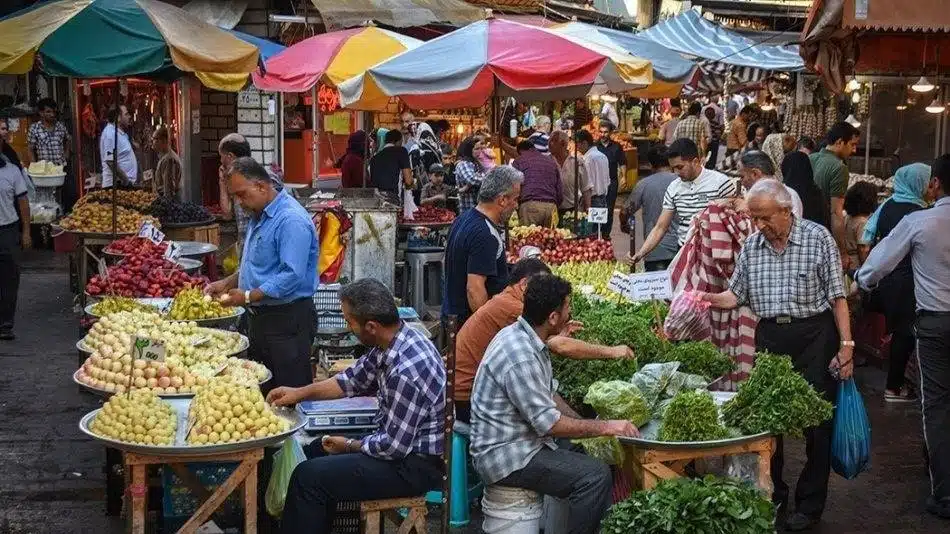 Rasht, with its lush landscapes and vibrant culture, beckons to be explored. But how do you get there? Thankfully, there are multiple options tailored to suit your travel style, time constraints, and budget. Below is your guide to the different routes you can take to reach this mesmerizing destination in Iran.
Road Tripping to Rasht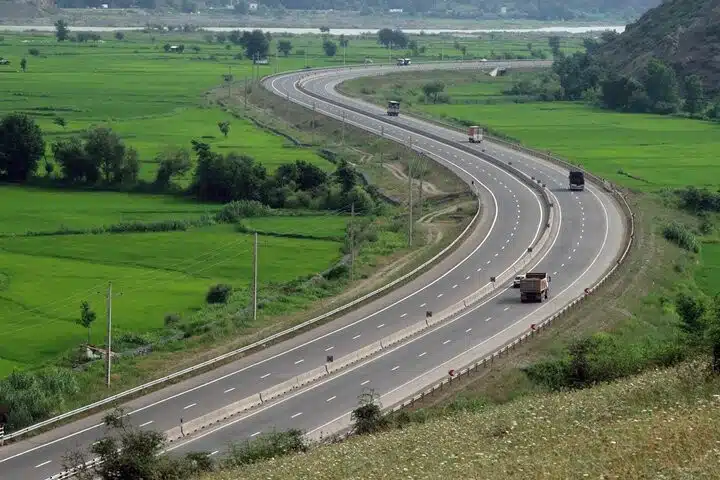 One of the most engaging ways to travel to Rasht is by private car. Not only do you get to admire diverse landscapes along the way, but you also enjoy the freedom to explore the city at your own pace.
Tehran to Rasht by Car
The drive from Tehran to Rasht takes roughly four hours and goes through several cities like Karaj, Qazvin, and Rudbar. It's a journey where every mile seems like a new scenic vignette.
Google Maps: Tehran to Rasht
Train Travel: A Relaxing Experience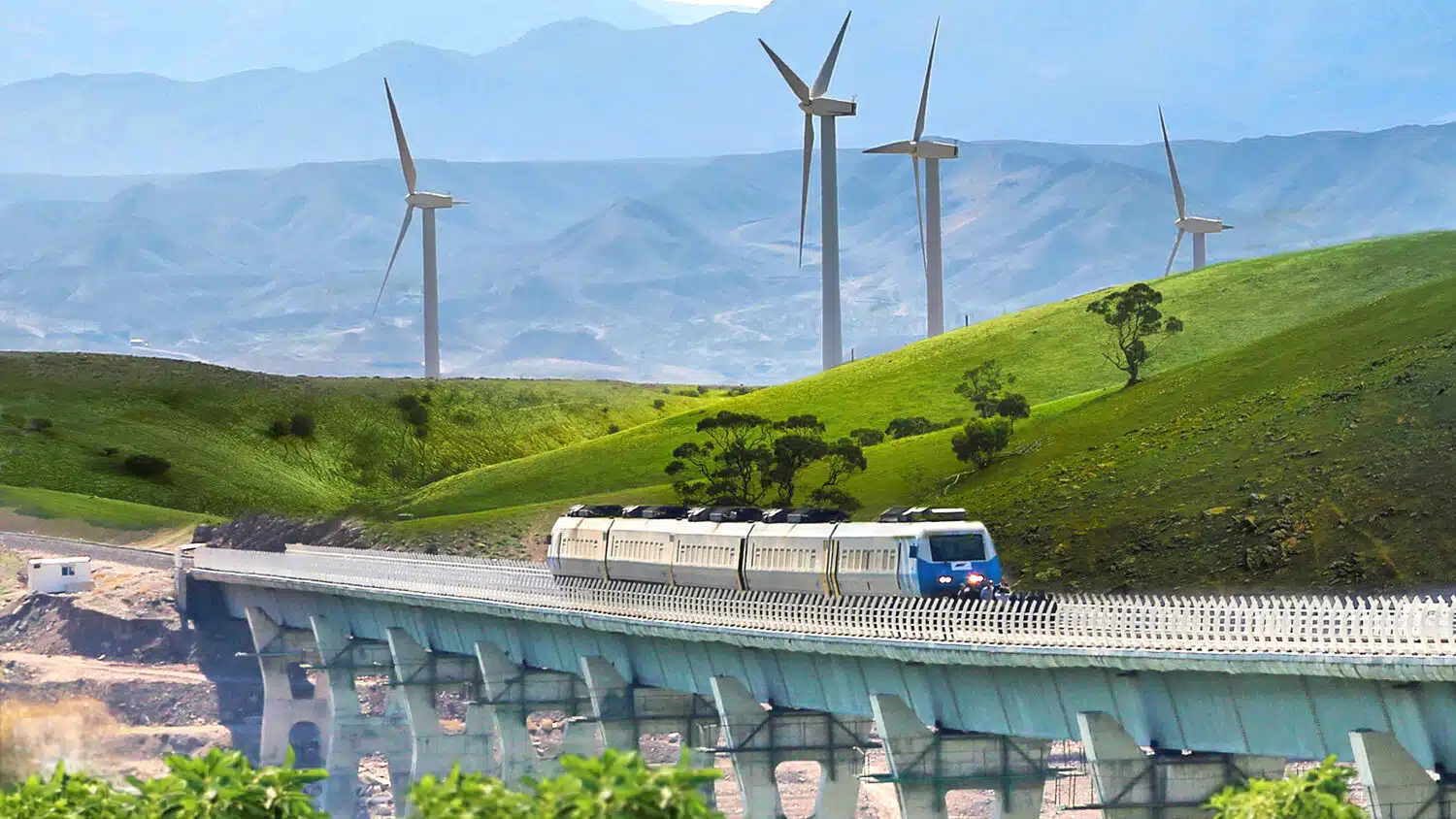 For those looking to journey from various cities across Iran, Rasht is accessible by train. The train station is approximately 20 minutes away from the city center by car. The train ride from Tehran to Rasht takes about five to six hours.
Bus Journeys: Convenience at its Best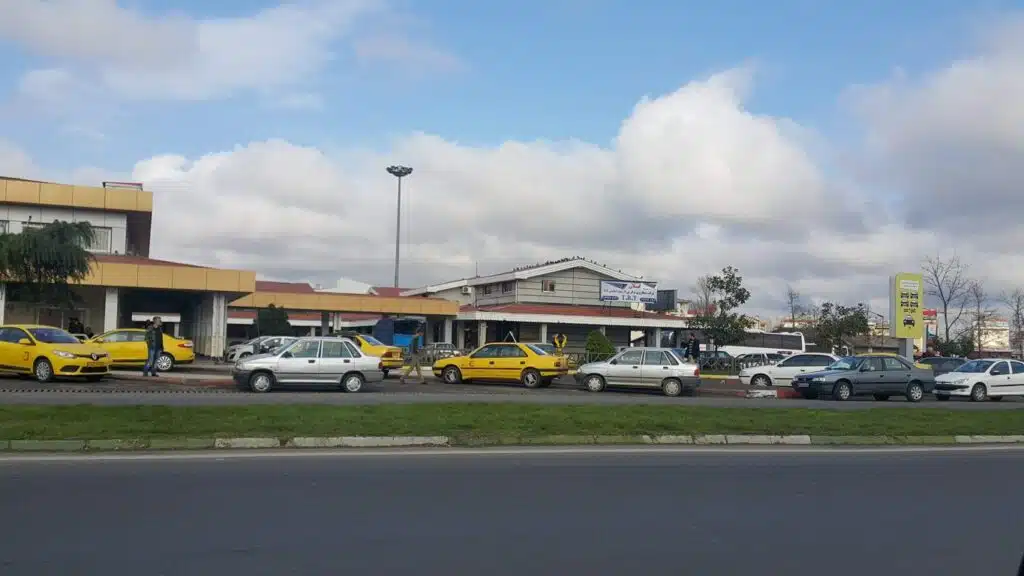 You can almost get to Rasht from any city you think of by bus. The bus terminal is 7 km away from the city center, and tickets can also be purchased online. The trip will last four to five hours, depending on your starting point.
Google Maps: Rasht Bus Terminal
Air Travel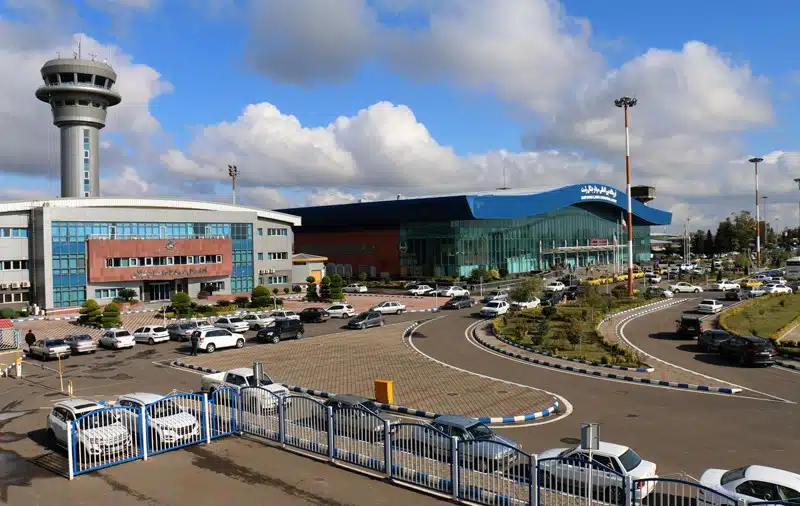 For those who favor speed and convenience, purchasing a flight ticket to Rasht is the quickest option. From Tehran, it takes less than an hour by air to reach Rasht. Your destination will be Sardar Jangal International Airport, which is 12 km from the city center.
Google Maps: Sardar Jangal International Airport, Rasht
For your flight and other travel requirements, you can make easy bookings through OrientTrips.
Getting Around Rasht
Once you've reached the picturesque city of Rasht, it's time to explore its charming streets, taste local Gilaki dishes, and discover its culture and nature. The good news? Getting around Rasht is a breeze with various transportation options tailored to your preferences and needs. Let's dive into the details!
Buses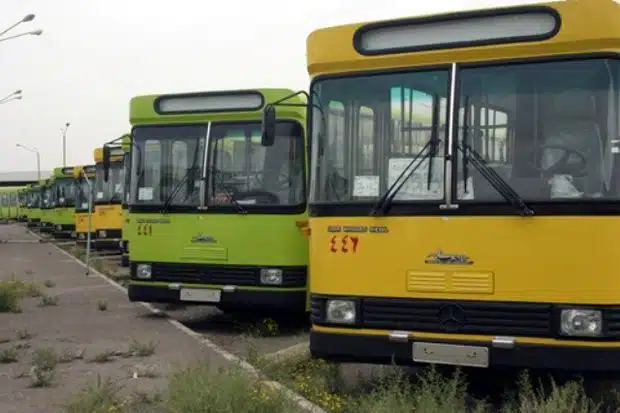 In Rasht, public buses are a convenient and cost-effective way to get around. Whether you're looking to visit the city's bazaars, historical sites, or simply enjoy its vibrant culture, buses can get you there.
Google Maps: Rasht Bus Stops
Taxis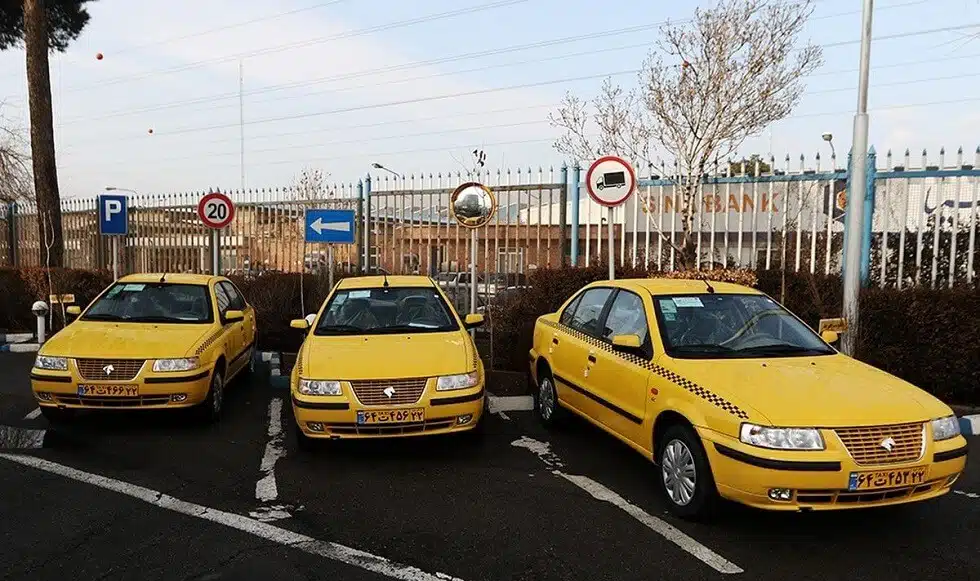 For those who prefer a more personalized form of transportation, taxis are readily available throughout the city. You can hail a taxi on the street, or you can use a taxi stand, commonly found near popular attractions and shopping areas.
Google Maps: Rasht Taxi Stands
Ride-Sharing Taxis: The Modern Twist
Sharing taxis are another popular way to move around in Rasht. These are usually quicker than buses and offer the benefit of splitting the fare with other passengers. It's an affordable and fast option if you're looking to visit multiple destinations within the city.
Snapp and Tap30 are two most common Sharing taxis in Rasht.
Best Places to Visit in Rasht
Rasht is not a city you pass through; it's a city you stay in, and it's a city you return to. These words are not an exaggeration. The attractions in Rasht are so diverse and appealing that choosing among them becomes a challenge for tourists aiming to see the whole city in just a day or two.
Step back in time and explore the ancient civilization that existed thousands of years ago in Gilan. The archeological sites of Marlik and Amlash are testaments to the region's rich history. Modern-day Gilan also has its share of stories of resistance against both internal and external aggressors.
Mirza Kuchak Khaan House Museum & House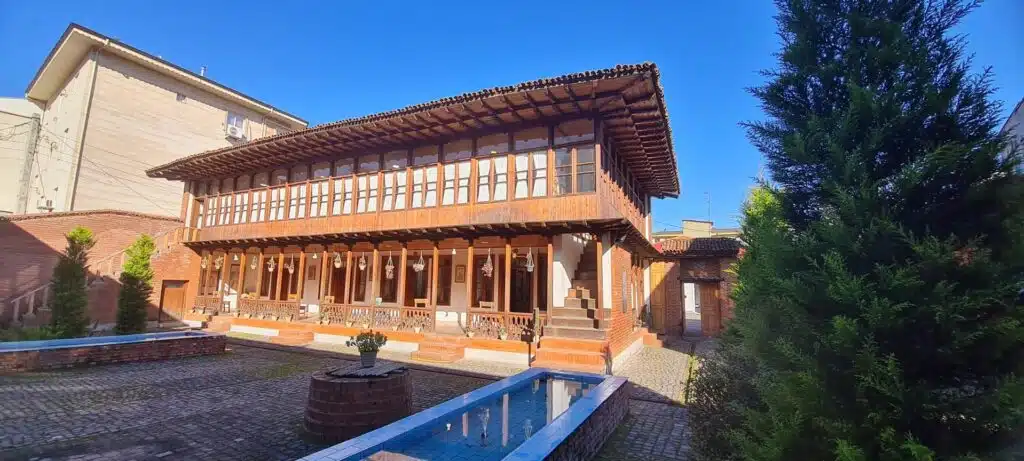 When it comes to Rasht's historical landmarks, one must-visit site is the museum and home of Mirza Koochak Khan. His life story is intertwined with some of the most significant historical events of late Qajar Iran. Getting to know this great man and his role in history will give you valuable insights into a crucial part of Iran's past.
The Ostadsera neighborhood in Rasht has been the ancestral home of Mirza Koochak Khan's paternal family. The house, now open to the public as the Mirza Koochak Khan Museum, is essentially what remains of his family home. This is the house where Mirza Koochak Khan was born and raised before heading to Qazvin and Tehran for his education.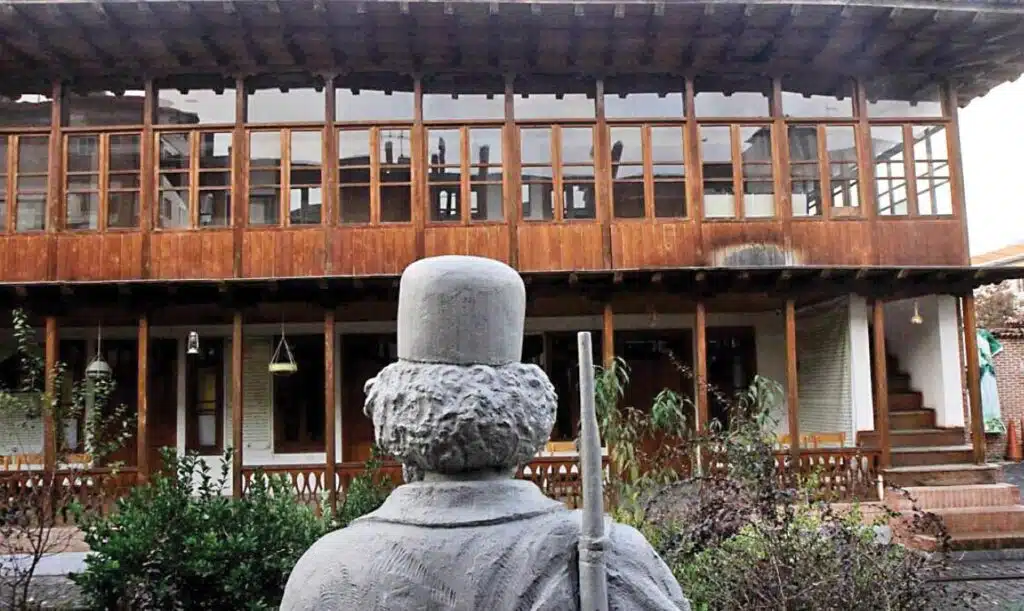 This two-story house is built in the style of old Qajari homes with wooden structures. It has two staircases leading to the second floor from either side. The house comprises four rooms, all interconnected and leading to the central courtyard.
The ground floor serves as a permanent exhibit featuring books related to the Jungle Movement, the Constitutional Revolution, and Gilan. The second floor houses personal belongings, historical documents, and vintage kitchenware for public viewing. In the courtyard, pictures of Mirza Koochak Khan and other Jungle Movement members adorn the columns.
Address: Ostadsera Street, corner of Hashem Setoudeh Alley
Google Maps: Mirza Koochak Khan Museum
Gilan Rural Heritage Museum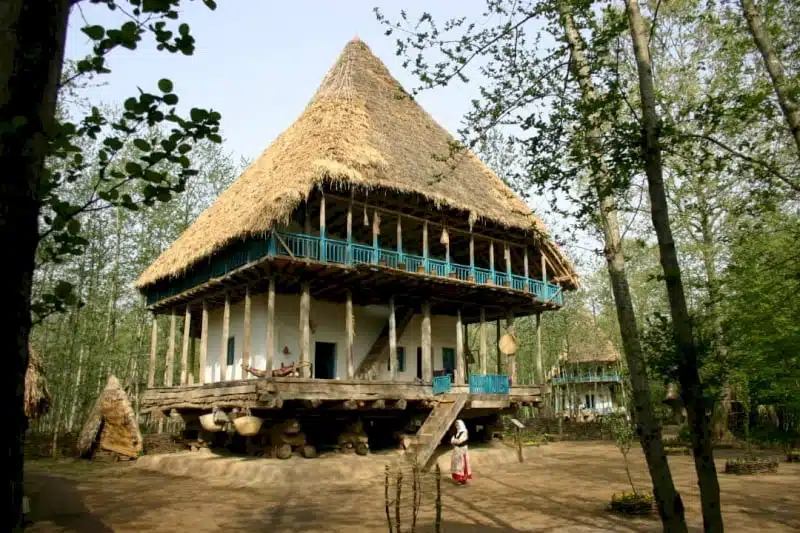 Forget the conventional image of a museum confined within four walls, crammed with artifacts and relics. The Rural Heritage Museum of Gilan defies this stereotype, offering you an open-air experience that brings the diverse and intriguing world of rural Gilan to life. Nestled amidst the lush green landscapes of the north, this is a stop you won't want to miss on your next trip to Rasht. Here's why.
Unique Architectural Heritage
The always-rainy climate, humid atmosphere, and forested environs of Gilan have inspired local architecture designed to adapt to these conditions. What's fascinating is that not all homes in Gilan look the same. In fact, the architecture varies across nine different regions.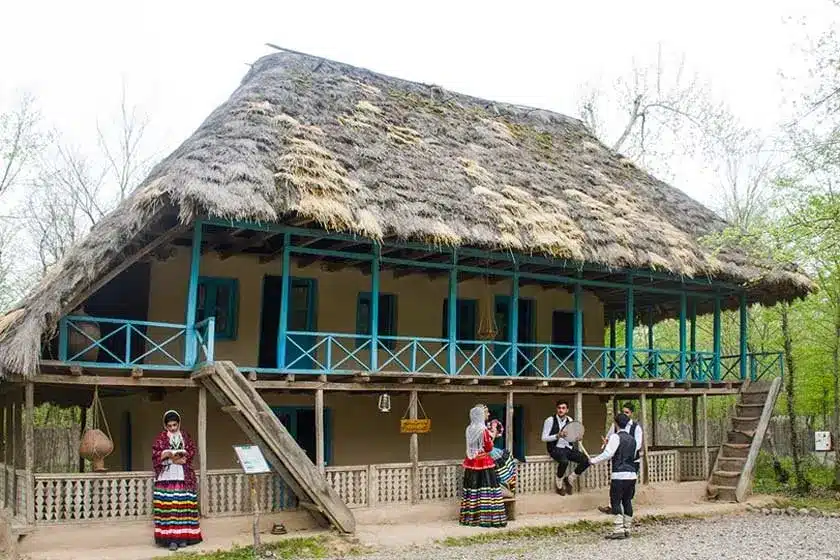 The Rural Heritage Museum spans an area of about 260 hectares, while the adjoining Saravan Forest Park covers around 1480 hectares. If you're an adventure junkie, this offers an excellent opportunity for some off-the-beaten-path exploration. Allocate at least half a day to fully immerse yourself in this enriching experience.
Each house in the museum has been carefully relocated from various villages across Gilan. These homes have been disassembled at their origin and reassembled at the museum. Guides explain how these homes were moved here, particularly following the Rudbar earthquake, which initiated the concept of this living museum.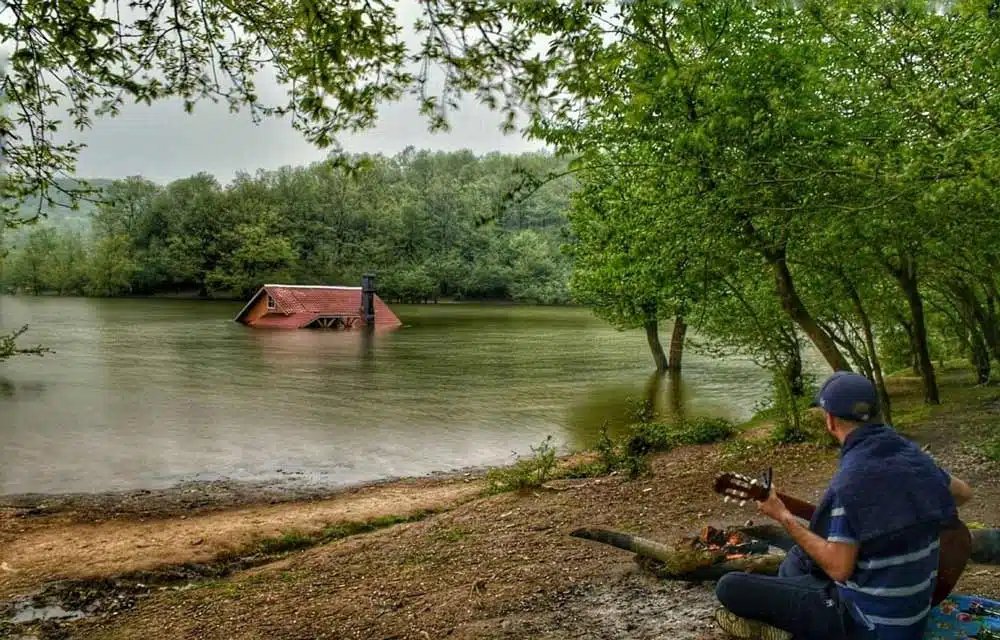 Fancy dressing up in local attire for some memorable selfies? Craving the authentic flavors of home-cooked local dishes? The museum offers all this and more. If you're lucky, you could also participate in the various cultural, recreational, and ritual festivals that are frequently held here.
The museum aims to showcase not just the houses but also the culture, customs, and civilization of Gilan. That's why you'll find other reconstructed structures like rice barns, silkworm farms, bread ovens, charcoal kilns, blacksmith shops, vegetable gardens, and more.
Address: 18th Kilometer of Rasht-Qazvin Freeway, close to the police road, Saravan-Shaft Road
Location on Google Maps: Rural Heritage Museum of Gilan
The Historic Abbasi Caravanserai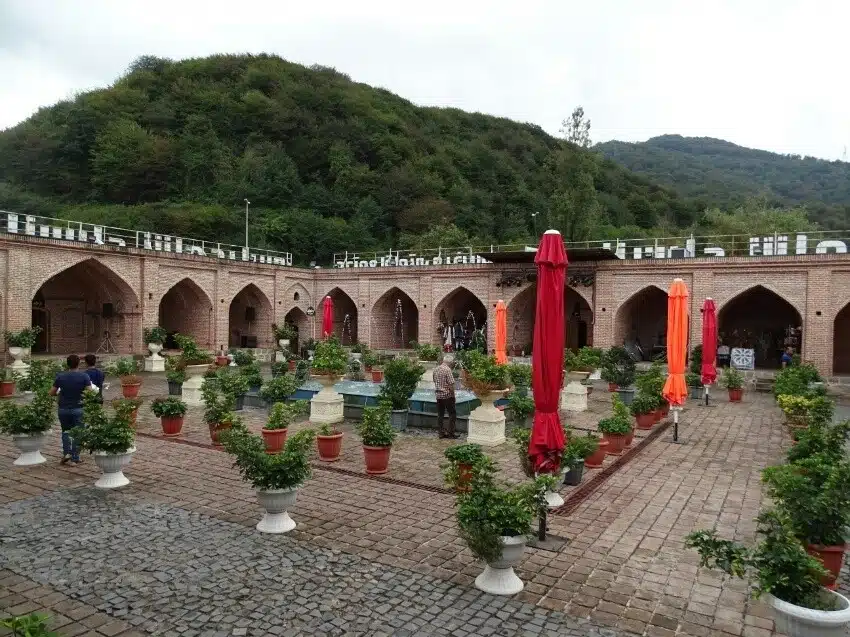 Situated 35 km before the city of Rasht and 4 km past the Imamzadeh Hashem, the Abbasi Caravanserai is a Safavid era structure. It has had a varied history, even serving as a military base during the Russian invasion, which led to significant damage. However, recent restoration has converted it into a restaurant and a travelers' lodge.
Today, tourists can enjoy various cultural activities like music performances and shows, courtesy of the tourist train of Gilan that makes a stop here. If you're traveling from Tehran to Rasht, it's worth stopping at four attractions close to each other: Saravan Forest Park, Imamzadeh Hashem, the Rural Heritage Museum, and the Abbasi Caravanserai.
Location: Qazvin-Rasht Road, 4 km from Imamzadeh Hashem
Google Maps: Google Maps Location of Abbasi Caravanserai
Khaneye Abrishami
Rasht, the capital of Gilan province in Iran, is known for its lush greenery, delectable cuisine, and warm hospitality. While many tourists flock to this charming city, there's a hidden gem that often goes unnoticed by non-Gilanis – Khaneye Abrishami, or the Abrishami House.
Unveiling Khaneye Abrishami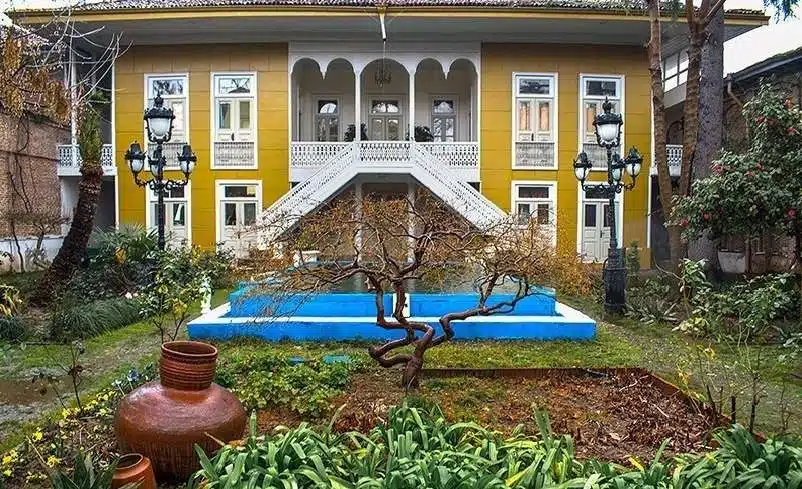 This exquisite mansion, tucked away in the heart of Rasht, remains off the radar of most tourists. The reason behind this relative obscurity is quite simple – Khaneye Abrishami is currently under the administration of the Gilan Provincial Elite Foundation.
While it's true that this beautiful mansion isn't readily open for public visits, there's a way to explore its unguarded sections. By following a few key tips, such as visiting during office hours and obtaining permission from the management, you can gain access to the parts of Khaneye Abrishami that are not off-limits.
Khaneye Abrishami was originally built by the then-Kalantar (mayor) of Rasht, Haji Mir Ismaeil Hakami. However, in the year 1318 (1939 AD), it changed hands and was sold to Haji Mirza Ahmad Abrishami, after which it retained the Abrishami name.
Google Maps: Khaneye Abrishami Location
Discover the Natural Wonders of Rasht
Gilan, with its lush greenery and stunning natural landscapes, is renowned for its unmatched beauty. It's impossible to truly experience Rasht without visiting some of its most captivating natural attractions. In the following, we'll introduce you to three must-visit places in Rasht that will have your mobile camera working overtime to capture their sheer beauty.
6. Lake Saqalaksar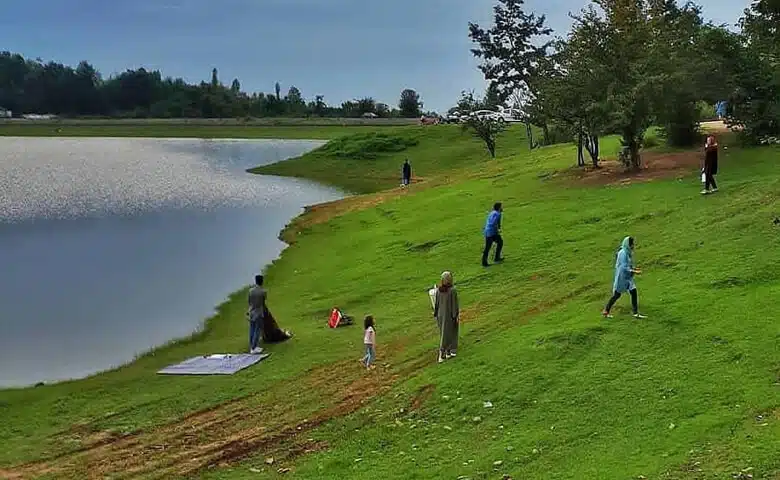 Lake Saqalaksar is often mistaken for a natural lake, but in reality, it's an earthen dam built for water storage purposes. Its name, "Saqalaksar," is derived from a nearby village.
The name "Saqalaksar" holds several interpretations. Some locals believe "Saqal" means a place for drinking water, while "Lak" and "Sar" refer to two beautiful birds. Others interpret it as "a place for water drinking on top of a hill."
A short 30-minute drive from Rasht takes you to Lake Saqalaksar, one of the top tourist spots in Rasht, especially for photographers. Many couples choose this enchanting location for their wedding photoshoots, and it's not hard to see why. The picturesque landscape and serene waters make it an ideal backdrop for capturing memories.
Google Maps: Lake Saqalaksar Location
Saravan Forest Park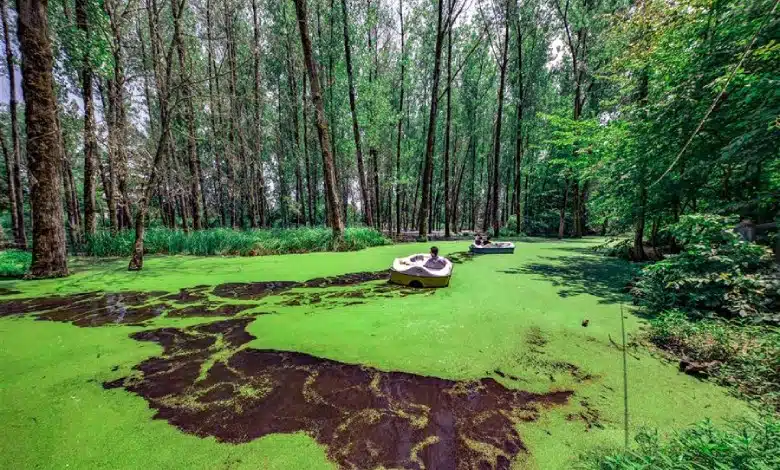 Gilan is renowned for its lush forests and natural parks, but some, like Gisoom and Saravan Forest Park, have gained greater fame. The entire Saravan region is an untouched, pristine forested area, and the Saravan Forest Park stands out as a prime destination for nature enthusiasts.
The Saravan Forest Park unfolds like a green oasis along the road, offering a delightful blend of facilities and attractions. It boasts a picturesque lake, a paintball field, off-road ATVs, charming chalets, and a forest road that beckons travelers deeper into the wilderness.
You may have seen images of serene boating on a lake surrounded by lush greenery on Instagram. Well, that's the beautiful lake at Saravan Forest Park. It's a spot that practically begs for a photo op with its captivating natural beauty.
Google Maps: Saravan Forest Park Location
Rasht Bazaar: A Symphony of Sounds and Sights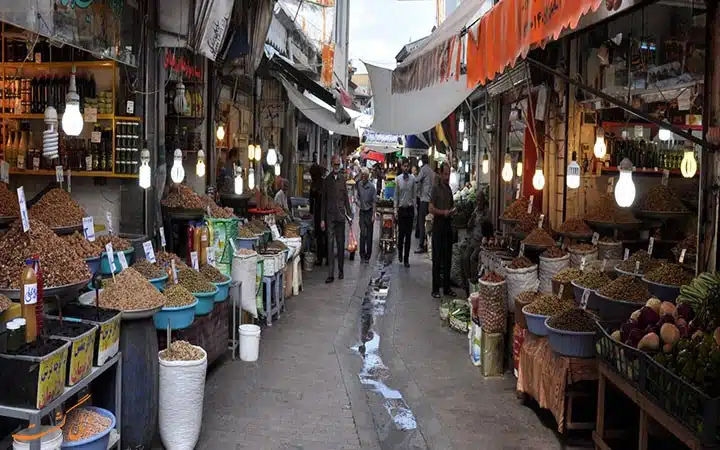 One of the most enchanting parts of Rasht, especially for newcomers, is the historic Rasht Bazaar. If we were to highlight just one captivating aspect of Rasht Bazaar, it would undoubtedly be the vibrant sounds that fill the air. The voices of the market vendors, especially the fish and fruit sellers, create a symphony that is uniquely Rasht.
Unlike many modern markets, Rasht Bazaar is not covered, which means that during rainy days, the vendors must get creative to protect their goods. Yet, this open-air quality adds to the market's character and charm.
Rasht Bazaar is a sprawling marketplace where you can find everything from fresh vegetables to household items. Its size and diversity make it an attraction not only for shoppers but also for tourists who simply want to soak in the lively atmosphere.
Google Maps: Rasht Bazaar Location
Rasht Bazaar is a sensory delight that immerses you in the heart of local culture. The vibrant sights, sounds, and scents make it a must-visit destination when exploring Rasht.
The Must-Have Souvenirs from Rasht
Rasht, also known as the "City of Rain," is not just famous for its culinary delicacies and scenic landscapes. The city is also a hub for traditional crafts and unique souvenirs that reflect the richness of its culture.
Gilaki Handicrafts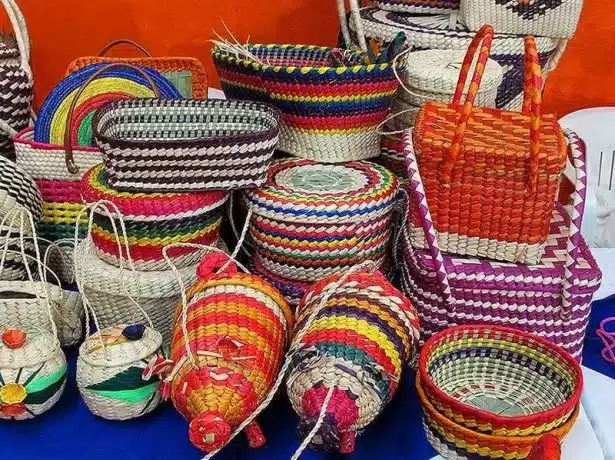 The Gilan province, where Rasht is located, is known for its intricate handicrafts, including pottery and woodwork. From miniature boats to elaborate ceramics, these crafts capture the spirit of Rasht's coastal and forested landscapes.
Rashti Duzi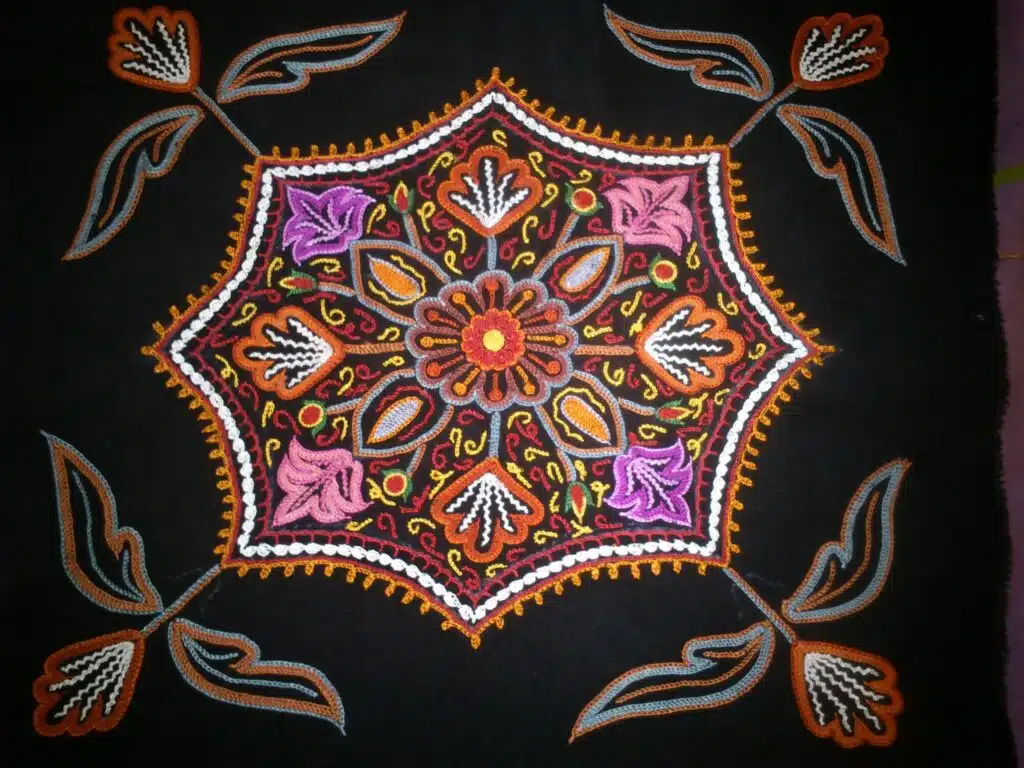 One of the most sought-after souvenirs in Rasht is Rashti Duzi, a form of traditional embroidery. From intricate tablecloths to colorful cushions, these hand-stitched items are a wonderful keepsake or gift.
Organic Tea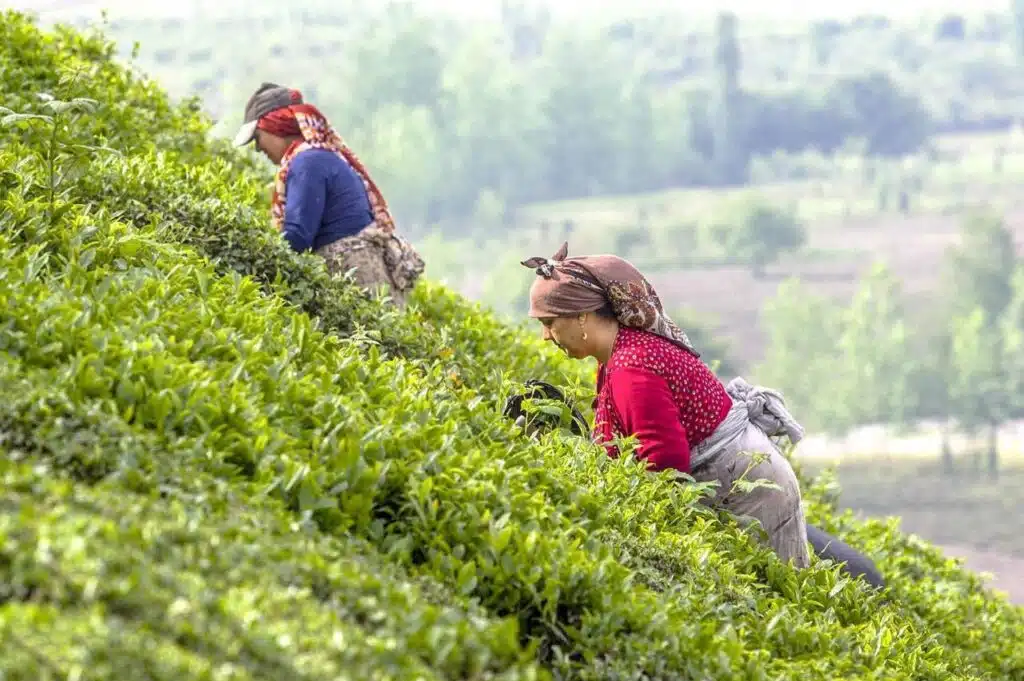 The province of Gilan is famous for its tea plantations, and the tea produced here is organic and aromatic. Don't miss out on buying some locally-sourced tea leaves, which make for a perfect relaxing cup back home.
Sweets and Snacks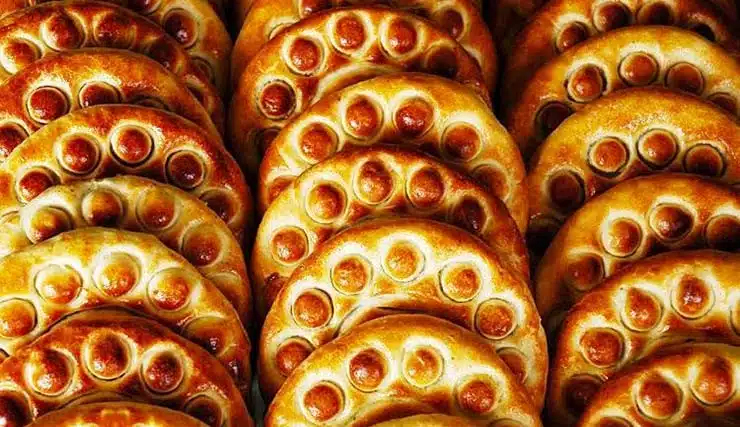 While Rasht is primarily known for its savory dishes, you can also find a variety of sweets and snacks to take back home. From Reshteh Khoshkar to Koloocheh, these delicious sweets are perfect for sharing the flavors of Rasht with friends and family.
Discover the Culinary Delights of Rasht
Rasht, often hailed as the Creative City of Food, offers such a diverse range of delectable dishes that you'll likely never eat the same meal twice—unless you fall in love with a particular dish so much that you can't resist having it every day! But what are the must-try local dishes in Rasht? Let's dive in.
Kabab Torsh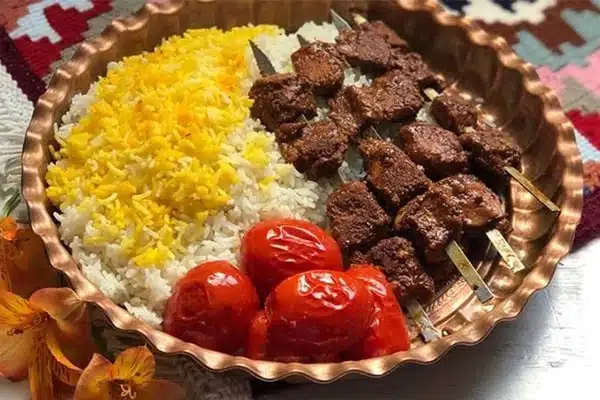 In Northern Iran and particularly in Rasht, you'll find that sour dishes take center stage. Kabab Torsh is a prime example, made from lamb or veal marinated in a tangy concoction of pomegranate molasses, garlic, onions, walnuts, and pomegranate juice.
Mirza Ghasemi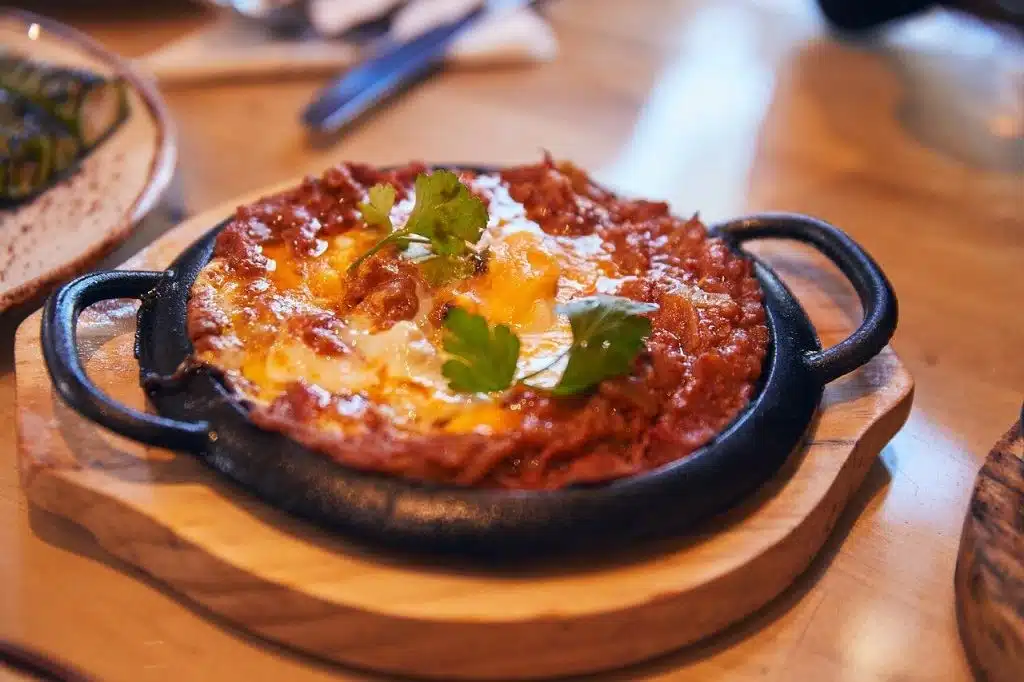 This dish graces many a restaurant menu as an appetizer, but you can also order it as a main course. Mirza Ghasemi is made of grilled aubergine, garlic, eggs, tomato paste, and tomatoes.
Baghala Ghatogh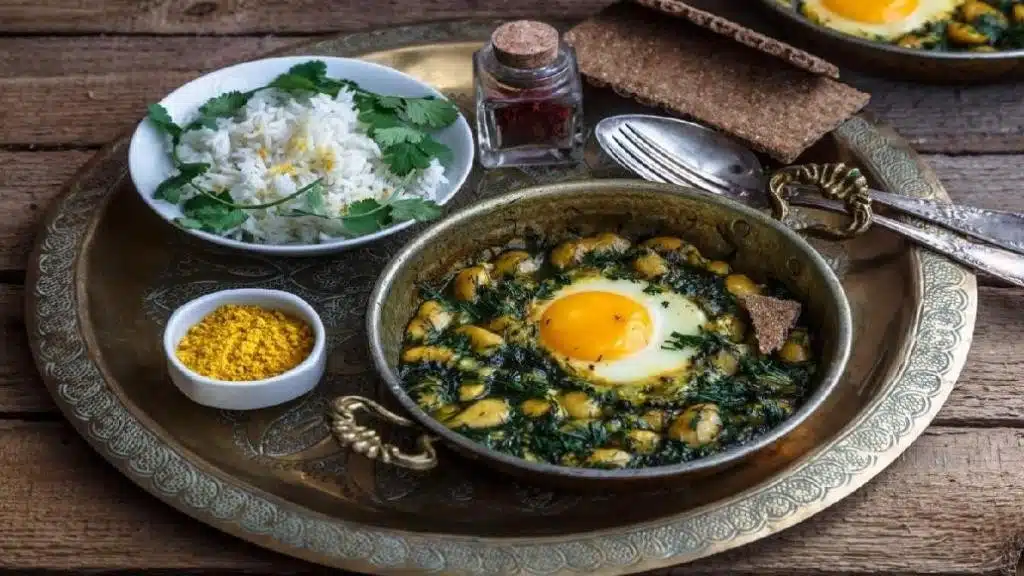 How can one talk about Rasht's cuisine and not mention Baghala Ghatogh? Prepared with dried dill, broad beans, garlic, eggs, and turmeric, it's a green-hued feast for your taste buds.
Vavishka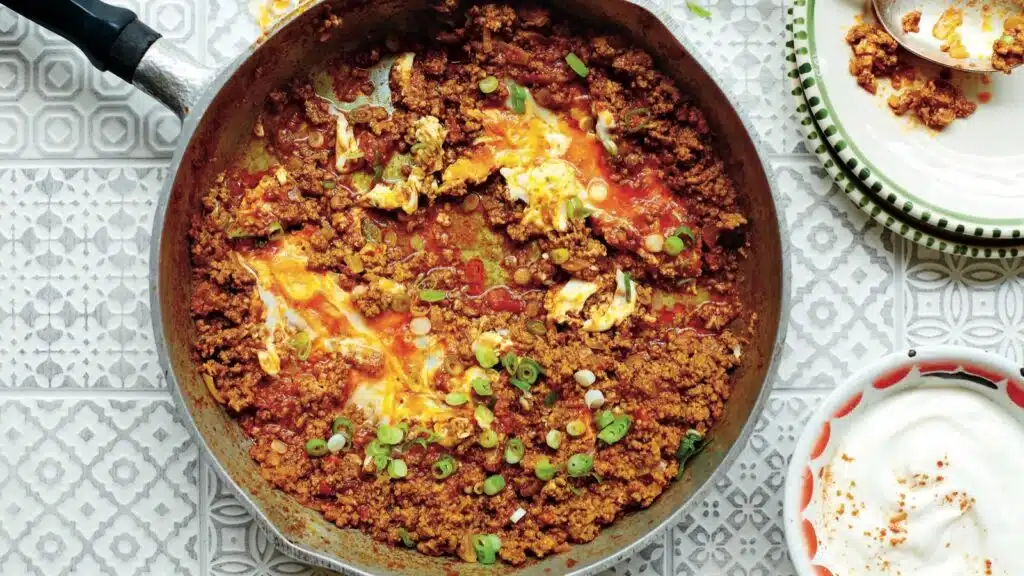 Although not native to the region, Vavishka found its way into local kitchens due to Russian influence. Made with liver, potatoes, onions, eggs, and spices, it's also known as Joghur Bughur and Jozboz.
Don't Miss Out!
Other must-try local dishes include Tarsh-e Tareh, Morgh-e Torsh, Kateh Kabab, Alou Mosama, Shevid Ghormeh, Sir Ghalyeh, Anar Bij, Kal Kabab, and Khoresht Ghore Mosama. Make sure to give them a try at least once during your journey!
The Best Restaurants in Rasht
So you're in Rasht, the culinary capital of Iran, and you're overwhelmed by the sheer variety of mouth-watering options. The question arises: where should you dine to experience the best traditional and Iranian foods? Here's a guide to the best restaurants in Rasht that you should consider visiting.
Shoore Cooli Restaurant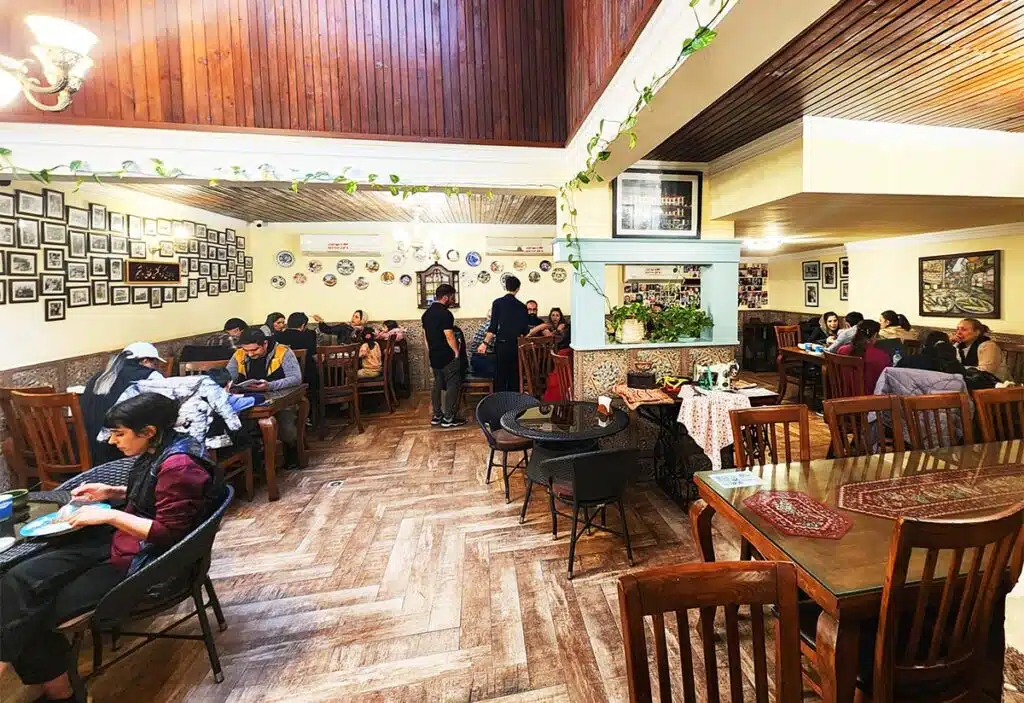 Located on Tawhid Boulevard, Shoore Cooli Restaurant is one of the most famous restaurants in Rasht. What sets it apart is not just the quality of the food but also the reasonable pricing and excellent service. Whether you're into kebabs, stews, or seafood, Shoore Cooli Restaurant offers a wide array of options.
Location: Tawhid Boulevard, Rasht
Google Maps Location
Gilaneh Restaurant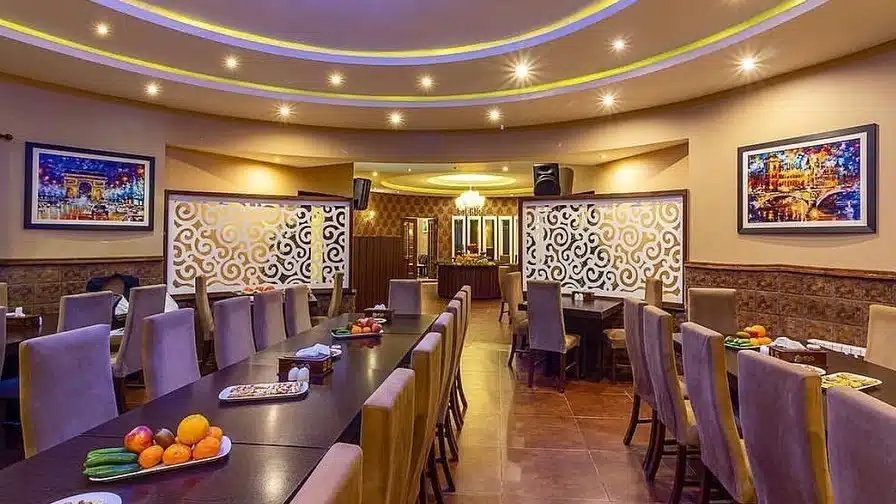 Although situated a little far from the city center, the trip to Gilaneh is worth every minute. The restaurant features a clean and chic environment, and the menu is impressively diverse.
Location: Outside city center, Rasht
Google Maps Location
Shekam Ol-Molouk Restaurant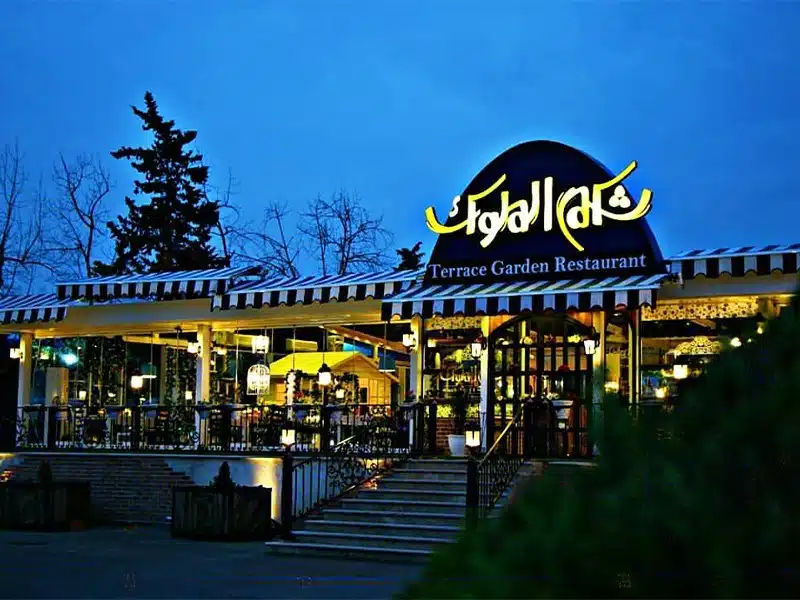 Nobody leaves Shekam Ol-Molouk Restauranthungry or dissatisfied! It is one of the best restaurants you can visit in Rasht. With a menu catering to various tastes, the 'Royal Platter' stands as one of its most popular options.
Location: Central Rasht
Google Maps Location
Top Hotels in Rasht
A trip to Rasht, the culinary heaven and cultural hub of northern Iran, calls for a comfortable stay. Whether you're here for a short gastronomic adventure or a long, leisurely vacation, Rasht has hotels that cater to every budget and preference. Here are some of the best choices for accommodation.
Kadus Grand Hotel: Five-Star Luxury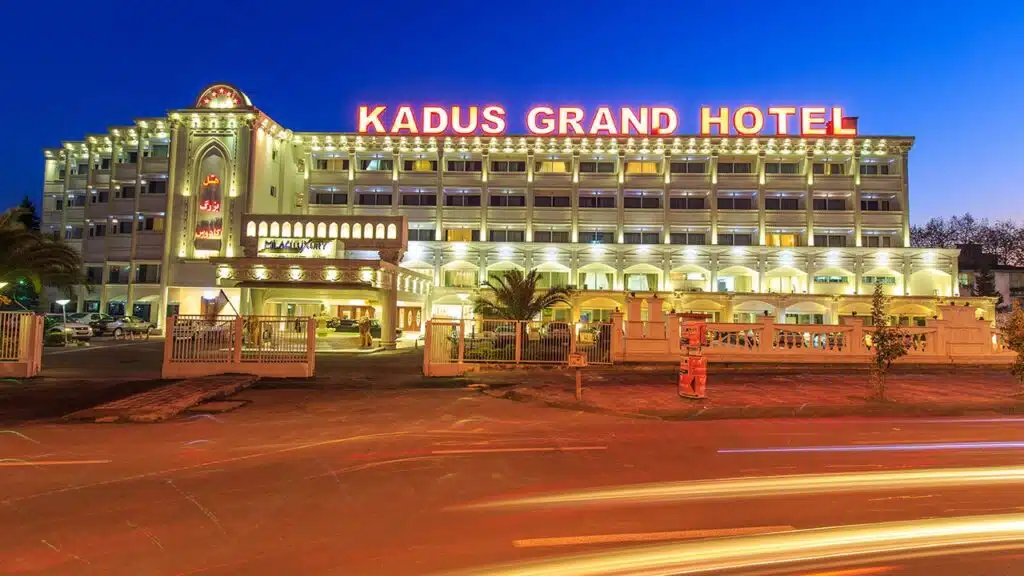 Located on Manzariyeh Street, this 5-star hotel is a popular choice among travelers for its top-notch facilities and services. The excellent location and courteous staff add to the experience, making it a go-to place for those who want luxury and convenience.
Location: Manzariyeh Street, Rasht
Google Maps Location
Shabestan Hotel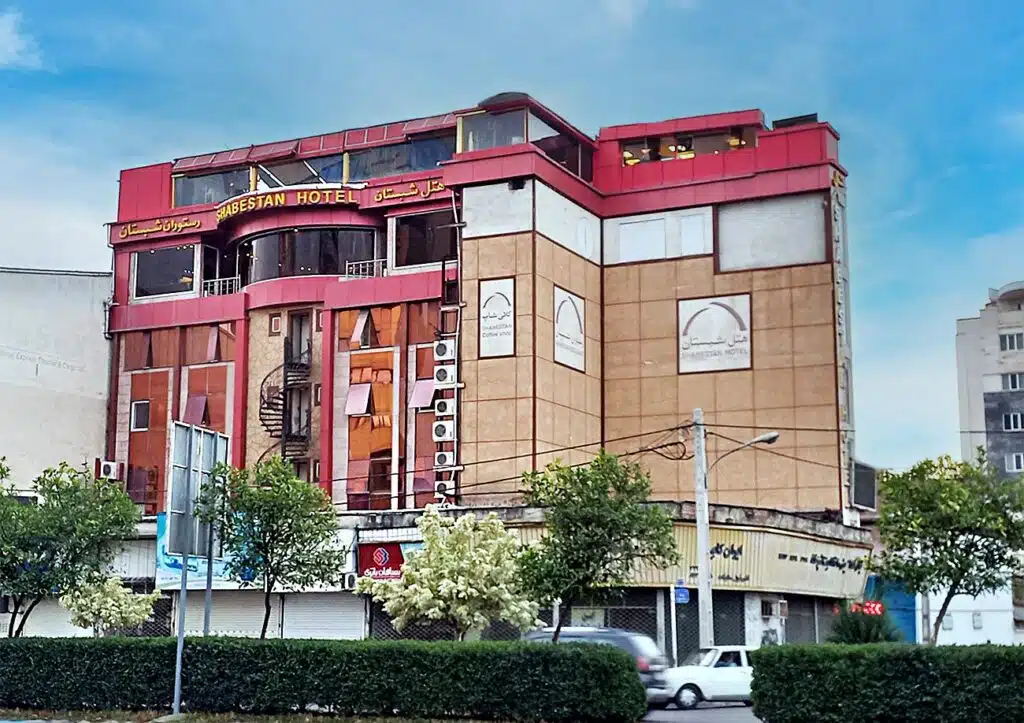 Shabestan Hotel is a crowd-pleaser with amenities like room service, internet, an in-house restaurant, and coffee shop. It's a versatile choice, offering everything you'd want for a comfortable stay in Rasht.
Location: Central Rasht
Google Maps Location
Sabouri Apartment Hotel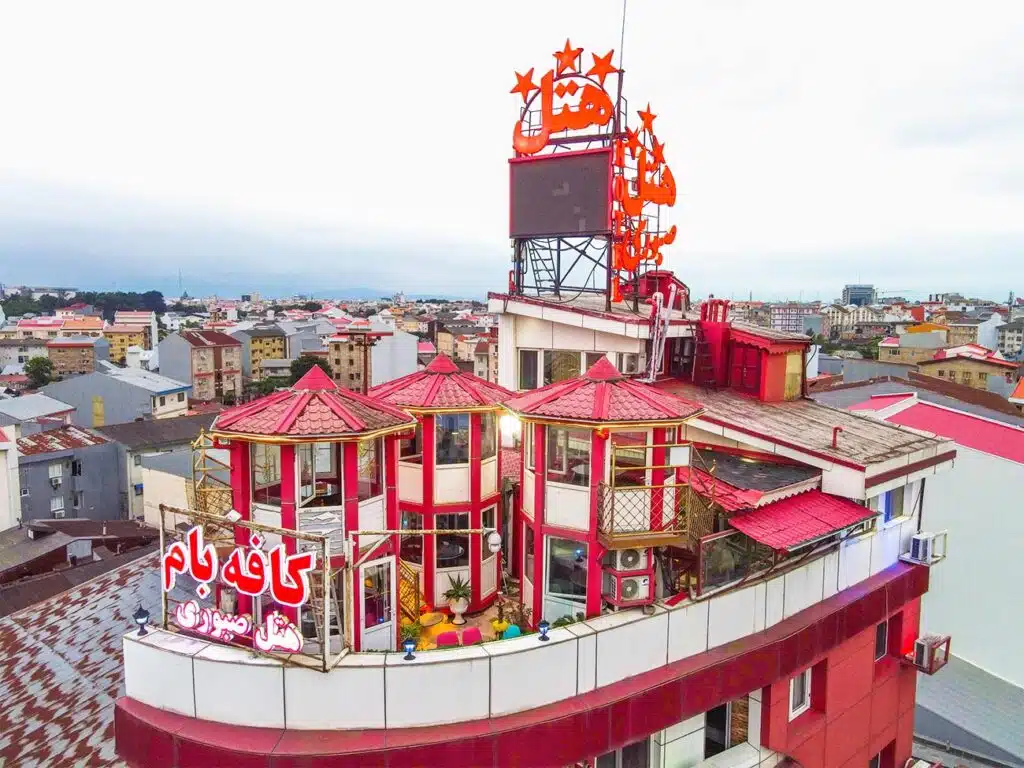 If you're planning a longer stay and are looking for a homey environment, Sabouri Apartment Hotel is the perfect place. With its spacious and clean rooms, it offers a cozy atmosphere for a more extended vacation.
Location: Central Rasht
Google Maps Location
Enhance Your Experience with SURFIRAN and OrientTrips
Planning a trip to Rasht? Enhance your experience by opting for a tailor-made tour package via SURFIRAN. Complete your travel plans by booking your stay through OrientTrips for the best accommodation deals.