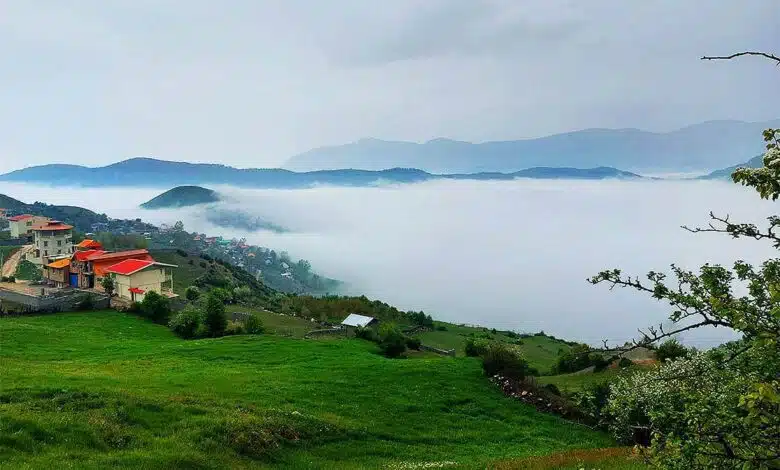 Summer provide an excellent opportunity for exploration and travel. There is nothing better than an exciting and memorable trip to spend the hot summer days. Activities such as nature walks, mountaineering, swimming, and water games are among the most popular summer activities. However, when it comes to enjoying a summer trip, it is crucial to choose a suitable destination. With the intense heat in many cities, it is better to choose cool and pleasant cities for your summer travels. Here, we will introduce the best destinations for a summer trip in Iran.
Alasht City in Summer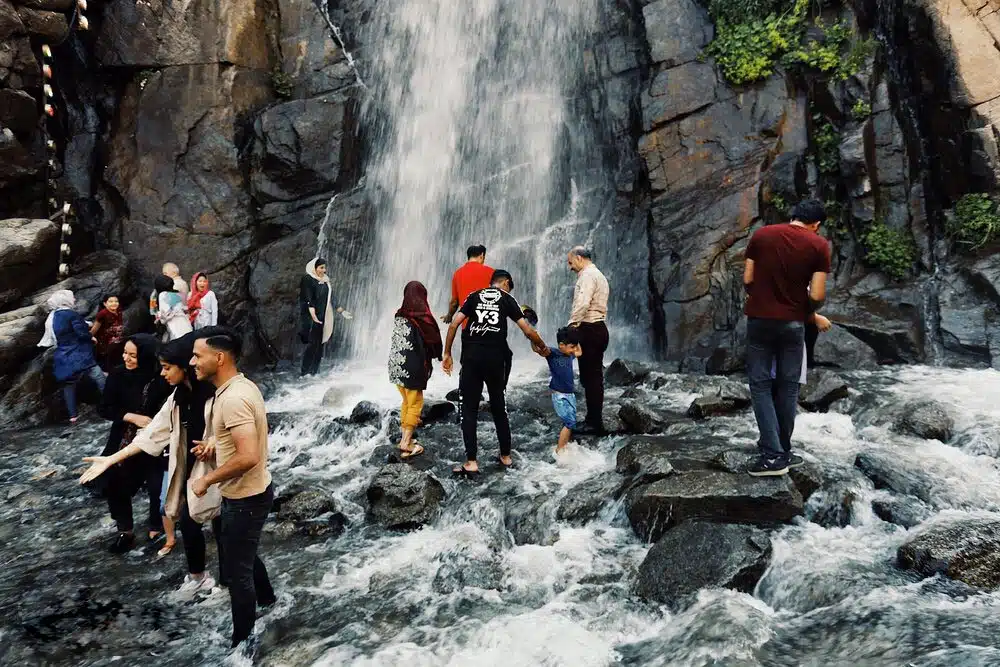 Located in the Alborz Mountains, Alasht City ensures that you won't feel the summer heat. Surrounded by tall mountains, this city is highly favored for summer travel as one of the cool cities in Iran. If you are tired of the heat, the cool weather of this city can certainly change your mood. The temperature in Alasht ranges from 7.5 to 10 degrees Celsius, while in many cities in Iran, temperatures in summer are often above 30 degrees Celsius.
There are numerous beautiful waterfalls in this region, with Gazou and Narm Waterfalls being recognized as the most stunning ones. The height of these waterfalls and their surroundings of lush green forests make them highly popular and worth visiting. Additionally, the only observatory in northern Iran is also located in this city. It is recommended to visit this observatory for stargazing. The Dokhtar Pak Temple is also considered a tourist attraction in this city. This temple used to be the Anahita Temple before Islam and is only accessible to women.
Hamedan in the Summer
Hamedan, the capital of Hamedan Province in western Iran, is one of the oldest cities in Iran and a center of ancient civilizations. It attracts many tourists annually. Known as one of the cool cities in Iran, it is often the top choice for summer trips.
There are numerous attractions in this city, with the most famous one being the Ali Sadr Cave. This cave is the largest and longest water cave in the world and the only water cave in Iran that can be explored by boat through its twists and turns. Other notable attractions include the Ganjnameh Inscriptions, Ganjnameh Waterfall, the beautiful aquarium of Ganjnameh Cave, and its cable car. The Laodicea Temple or the Two Sisters, Baba Taher Tomb, Hegmataneh Hill, Hammam Fortress, and the Avicenna Museum are also other recreational centers in Hamedan.
Masouleh
Masouleh is undoubtedly one of the most charming cool cities in Iran and a popular destination in summer. This city is suitable for travel in all seasons, but its pleasant coolness in summer is an extraordinary experience. Located in the mountains of Gilan, Masouleh is often covered in fog and has a cool and refreshing climate. The unique architecture of Masouleh's houses, which is the most famous feature of this village, along with its placement on the slopes of the Alborz Mountains and its proximity to the dense forests of the north, creates a delightful experience that makes a summer trip to Masouleh unforgettable.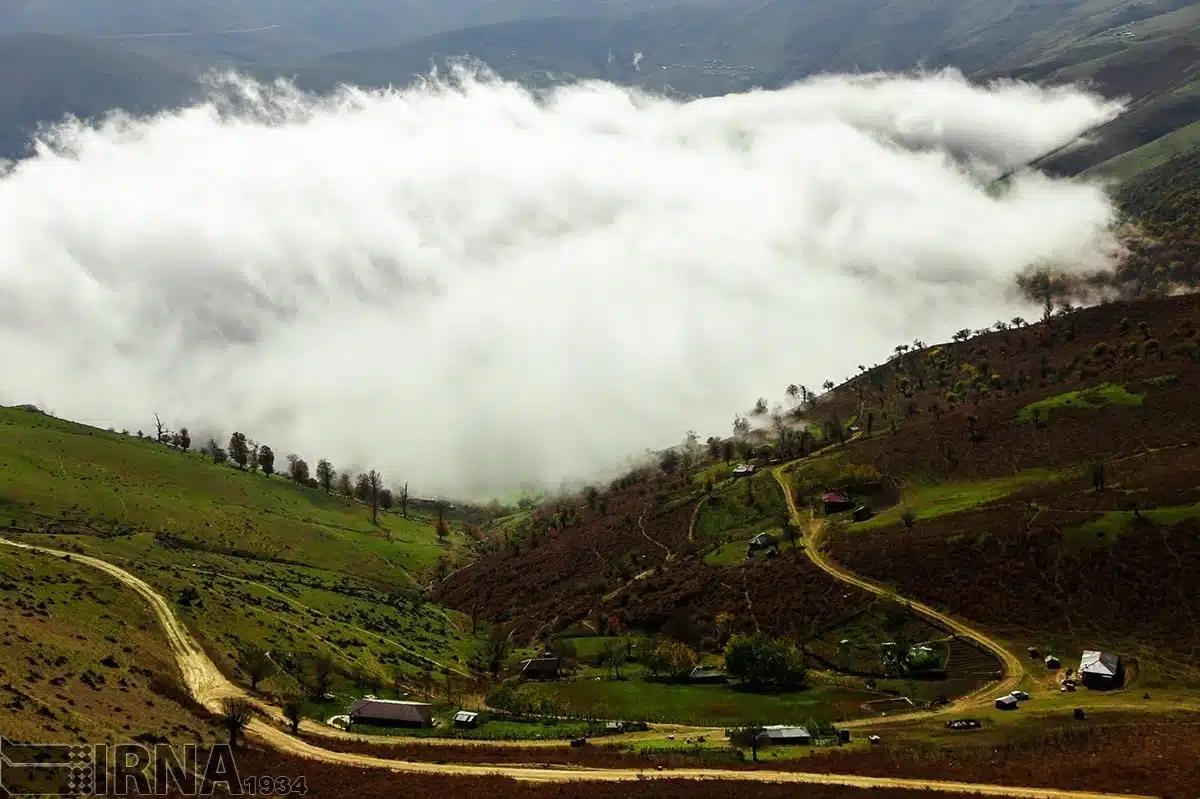 Enjoyable Coolness in Ardabil
Ardabil is one of the cities that you must visit at least once in your lifetime. It is one of the coldest regions in Iran, and the best time to travel there is during the summer season. The extraordinary nature of this city, along with its other tourist attractions, ensures a memorable trip for you.
Shorabil Lake is one of the most beautiful natural attractions in this city, and there are various recreational activities available in and around the lake, such as boating and picnicking. Other attractions include the Mausoleum of Sheikh Safi al-Din Ardabili, a UNESCO World Heritage site, and the Sabalan Mountains, where you can enjoy hiking and trekking.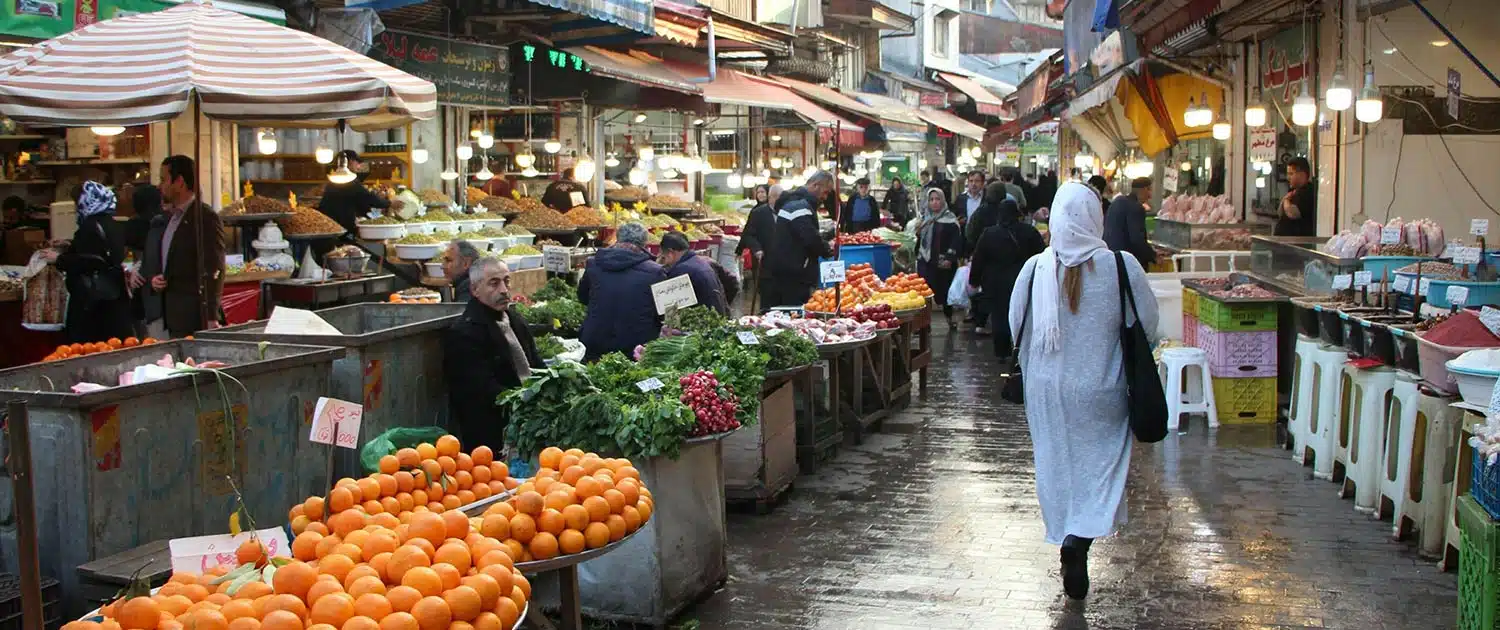 Refreshing Rasht
Rasht, the capital of Gilan Province, is known for its mild and pleasant climate throughout the year. It is a great city to escape the summer heat. Rasht is famous for its delicious local cuisine and vibrant cultural scene, making it a fascinating destination for food enthusiasts and art lovers.
When in Rasht, don't miss visiting the Gilan Rural Heritage Museum, which offers insights into the traditional architecture and lifestyle of the region. You can also explore the historical Tabarsi House, Sheikh Zahed Gilani Tomb, and the picturesque Anzali Lagoon located nearby.
These cool cities in Iran offer a refreshing escape from the summer heat and provide a unique and enjoyable travel experience. Whether you are seeking natural beauty, historical sites, or cultural exploration, these destinations have something to offer for everyone.