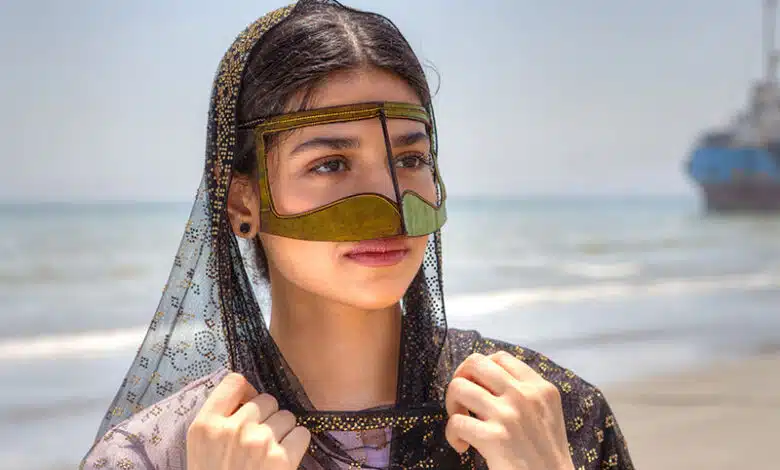 Welcome to the enchanting world of Qeshm, the largest island in the Persian Gulf, nestled in the Strait of Hormuz. Qeshm is a place where natural wonders, rich cultural traditions, and thrilling adventures come together to create an unforgettable experience. It's a destination where the desert meets the sea, and where you can explore mystical salt caves in the morning and immerse yourself in traditional Bandari music by night.
Qeshm's natural beauty is simply mesmerizing. From pristine beaches to unique desert landscapes, the island offers a diverse range of attractions that will leave you in awe. Be prepared to be captivated by the scenic beauty of this island paradise.
Traveling to Qeshm allows you to discover a side of Iran's nature that you may not have imagined. It's a refreshing departure from the bustling cities and historic sites, offering a tranquil and serene environment that's perfect for relaxation and exploration.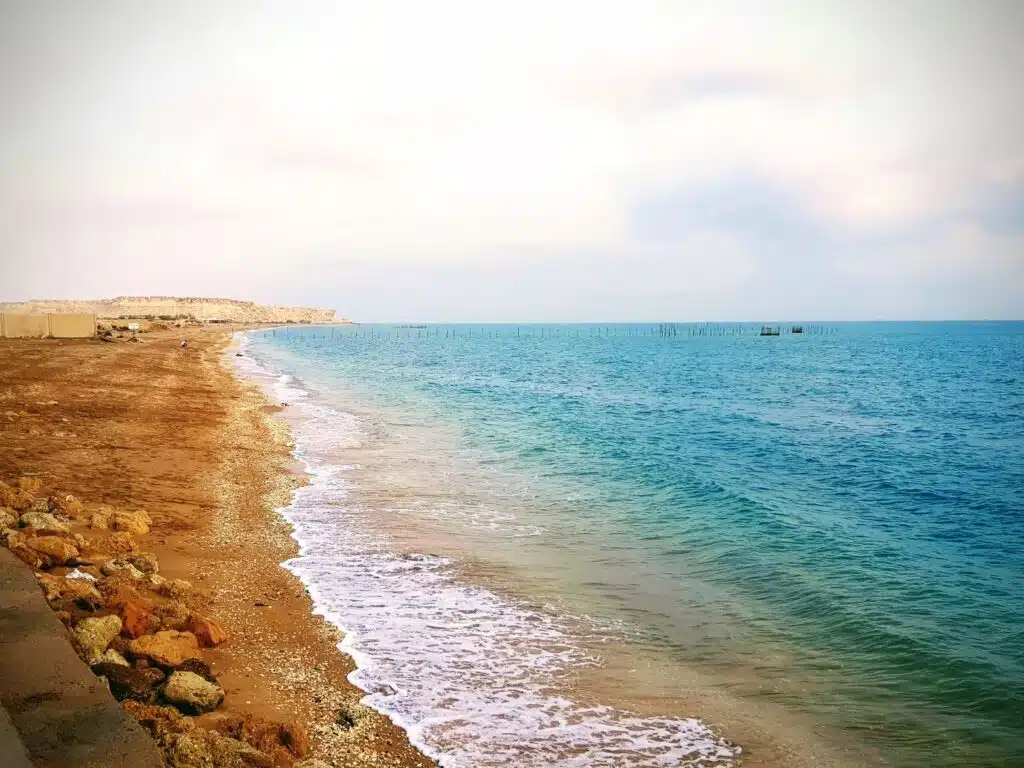 With the rising exchange rates making international travel less accessible for many, Qeshm provides a fantastic alternative. Here, you can enjoy a wide array of attractions and experiences that rival those in other countries, all while staying within a more budget-friendly range.
If you haven't already, consider adding Qeshm to your travel itinerary. Booking a flight ticket to Qeshm or opting for a Qeshm tour package is the first step to embark on your journey to this enchanting island.
Explore the wonders of Qeshm, where every corner is a testament to nature's beauty and cultural richness. It's a destination that promises an extraordinary adventure right here in Iran. Don't miss out on the opportunity to discover this hidden gem.
Climate of Qeshm
Qeshm is the largest island of Iran. This island is located in the Strait of Hormuz. Qeshm neighbors the city of Bandar Abbas, Bandar Khamir, Larak Island, Hengam Island, Tanb-e Kuchak (Small Tanb), and Tanb-e Bozorg (Big Tanb). Its vast area, varied climate, and unique natural phenomena are among Qeshm's features. The highest recorded temperature in Qeshm is 46 degrees Celsius, while the lowest is 16 degrees Celsius.
The weather in Qeshm is mostly hot and humid throughout the year. The high temperatures and direct sun exposure in Qeshm will significantly tan you during your visit to the island. If you are not fond of heat, avoid going to Qeshm during the summer and late spring. In contrast, the climate of Qeshm in autumn and winter is excellent, and you can comfortably roam around the island in a light shirt.
Best Time to Visit Qeshm
Just as it was pointed out, the climate of Qeshm is warm. Therefore, from a weather perspective, the best time to travel to Qeshm is during autumn and winter. However, if the warm climate doesn't bother you and you're looking for a cheap tour to Qeshm, the warm months of the year would be a good choice for you.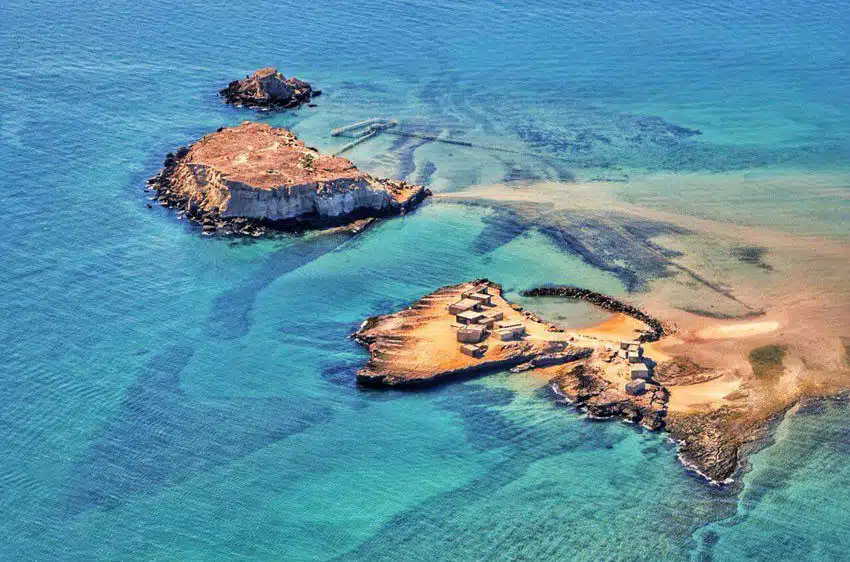 Qeshm During Nowruz Holidays
In addition, during the Nowruz holidays, the entertainment and recreational activities in Qeshm become hotter. So, during the New Year holidays, you can experience a pleasant journey in Qeshm.
Affordable Travel to Qeshm
To reduce the cost of traveling to Qeshm, you should look for cheap Qeshm tours. You will primarily find these affordable tours during the hot summer days and end-of-Esfand (last month in the Iranian calendar) reservations. If you're the type to go for last-minute tours, have your suitcase ready. As soon as you find a last-minute Qeshm tour at a reasonable price, set out.
However, if you're among those who prefer to plan your travel itinerary instead of going for a tour package, you should look for Qeshm flight tickets. You can more easily find cheap Qeshm flight tickets, much like the tours, during the summer and at the end of Esfand. Additionally, after the Nowruz holidays and summer vacations, you will likely find affordable Qeshm tickets more conveniently.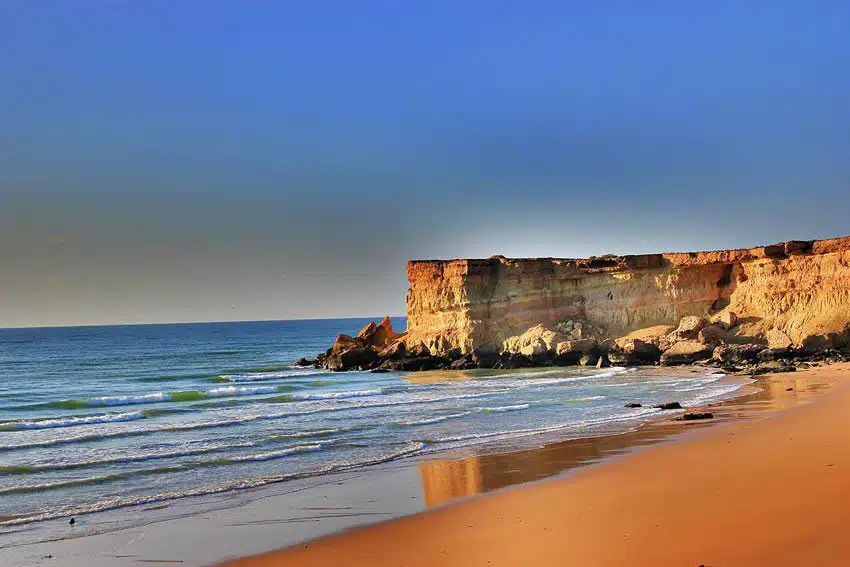 Air Travel to Qeshm
The easiest and quickest way to travel to Qeshm is by air. Booking a flight to Qeshm depends on the flight time, airline, and class of travel. Of course, depending on the weather conditions, holidays, and flight times, this price may be slightly higher or lower. Iran Air, Meraj, Mahan, Ata, Taban, Iran Airtour, etc., are airlines that operate flights from various cities in the country to Qeshm. However, Qeshm Air conducts the majority of flights to the island.
Qeshm Airport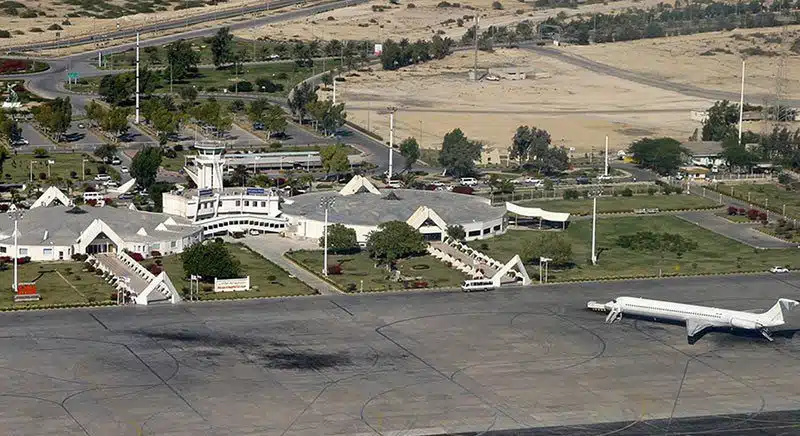 Since Qeshm is a significant tourist destination, its airport holds special importance. Research operations for the construction of Qeshm airport began in 1925 (1304 SH). Over the years, construction activities continued at the airport, and eventually, in 1993 (1372 SH), the airport construction was completed. Still, some construction projects are ongoing within the Qeshm airport premises. According to published statistics, over 4 million passengers traveled through Qeshm Airport in 2016. The airport is located in the southern part of the island. The route from the airport to the center of Qeshm takes about an hour by car. If you've chosen a Qeshm tour for your trip, the tour might include a transfer from the airport. Additionally, some hotels arrange airport transfers for their guests. However, if you don't have an airport transfer, you can take an airport taxi to your hotel or accommodation.
Land Travel to Qeshm
Perhaps you want to go to Qeshm, but you're worried about the costs. For a cheaper trip to Qeshm, there's an affordable solution. You can save on airfare by traveling to Qeshm by land. Some people also prefer to travel by land to enjoy the journey and explore other cities along the route. As a result, land travel to Qeshm is also popular. To reach Qeshm, you can drive to Bandar Abbas with your car or by train.
1- Traveling to Qeshm by Train
If your city has a train station, you can travel by train from your city to Bandar Abbas. The train journey from Tehran to Qeshm takes approximately 18.5 hours.
Once you arrive in Bandar Abbas, you need to take a boat to Qeshm. Ferries depart from Shahid Haqani port in Bandar Abbas to Shahid Zakeri port in Qeshm every hour. The view of the sea from the ferry is very captivating and pleasant, providing a scenic journey for about 50 minutes.
2- Traveling to Qeshm by Personal Car
Pack your bags, ensure your car is in good condition, fill up the gas tank, and hit the road. If you are up for a road trip, a pleasant journey awaits. Although the route might be long, staying in cities along the way will make your trip more enjoyable.
Once you arrive in Bandar Abbas, you need to go to Bandar Pol. It's approximately 70 kilometers from the center of Bandar Abbas to Bandar Pol. At Bandar Pol, you'll board a hovercraft with your car. With the hovercraft, you'll spend about 20 minutes on the sea to cover the journey from Bandar Abbas to Qeshm.
How to Get from Bandar Abbas to Qeshm
As mentioned, hovercrafts are designed to transport passengers and their vehicles. However, sometimes passengers without cars also use this mode of transportation. In times when the weather is unstable and the sea is rough, the passenger ferries might not operate. In such cases, passengers can get themselves to Bandar Pol and travel to Qeshm using the hovercraft.
Hotel Reservation in Qeshm
Reserving a hotel in Qeshm is your next step for a delightful trip to this island. After purchasing your flight ticket to Qeshm or train ticket to Qeshm, you should think about your accommodation on the island. There are no 5-star hotels in Qeshm, and the best hotels in Kish are 4-star hotels. Ataman Hotel and Erm Hotel are among the 4-star hotels in Qeshm.
To reduce travel expenses, 3-star hotels in Qeshm will be a suitable choice for you. Hotels like Singo Hotel, Rokhsar Hotel, and Reihan Hotel are among the most famous 3-star hotels in Qeshm.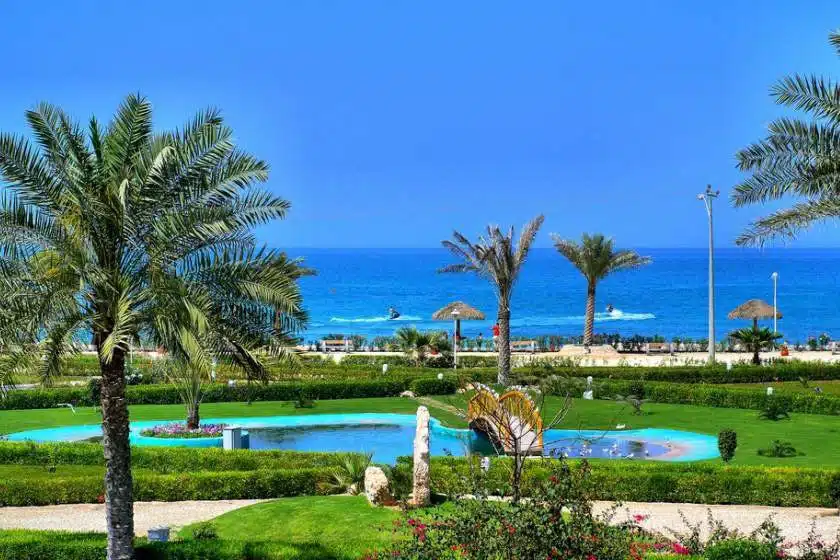 Renting an Ecotourism Accommodation in Qeshm
If you're looking for a different travel experience and want to better understand the local atmosphere of Qeshm, we recommend skipping the hotels and opting for ecotourism accommodations. There is no shortage of such accommodations in Qeshm, most of which maintain the traditional appearance of the buildings while providing the necessary amenities for living. These accommodations are decorated with handicrafts. For sleeping, most of them provide quilts and mattresses for their guests.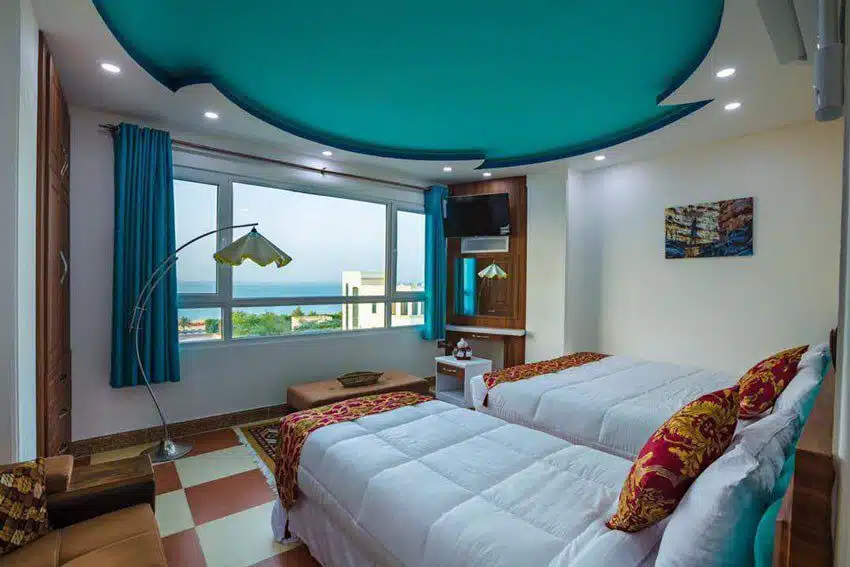 If you stay in an ecotourism accommodation, don't worry about food. In these places, you can enjoy various delicious local dishes.
Sea Travel from Qeshm to Kish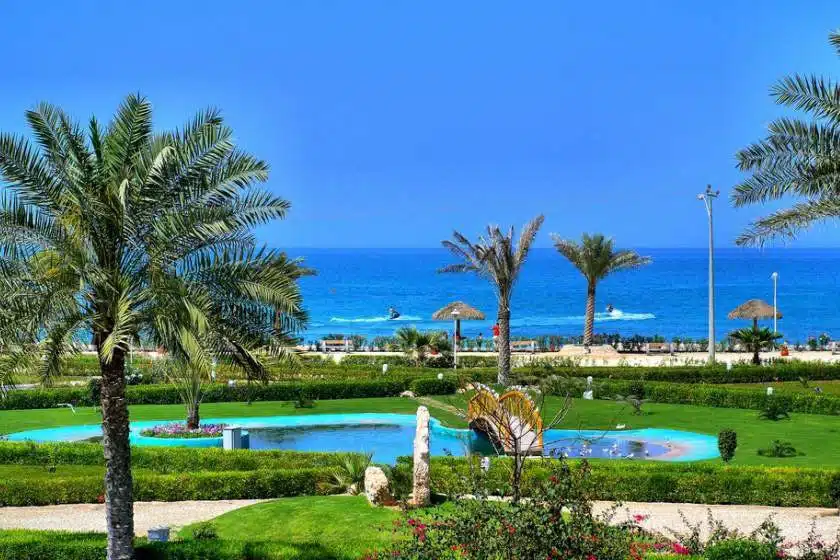 You might be tempted to visit Kish after touring Qeshm. It's a great idea, but how can you make this journey? There is no direct sea route from Qeshm to Kish. If you've decided to embark on such a trip, a multi-stage sea journey awaits you. First, you have to travel by sea to Lafft port in Bandar Pol or go from Bandar Abbas to Bandar Lengeh. Then, you must take a ship towards Kish.
However, sea travel from Kish to Qeshm was previously facilitated by the Sunny ship. It was a very attractive and pleasant sea journey, but currently, this ship is not in operation.
Qeshm Restaurants
Tasting the native and local dishes of each city is one of the attractions of traveling. By eating the dishes of each region, in addition to getting acquainted with the taste preferences of the local people, you get introduced to an extraordinary variety of flavors and tastes. Qeshm, like other parts of the country, has its unique dishes. In Qeshm's meals, fish and seafood play a significant role. Another characteristic of their dishes is being spicy. Ghaliyeh Mahi, with its pieces of fish and spicy flavor, stands out as one of the delicious and distinctive dishes of Qeshm.
When visiting Qeshm, one must make an effort to taste Ghaliyeh Mahi in the local restaurants to enjoy the authentic taste. Additionally, it would be worthwhile to explore various restaurants on the island, as they offer a range of traditional and contemporary dishes. The blend of Persian Gulf ingredients with the island's rich culinary tradition ensures a delightful experience for every food enthusiast.
1. Naeem Restaurant, Qeshm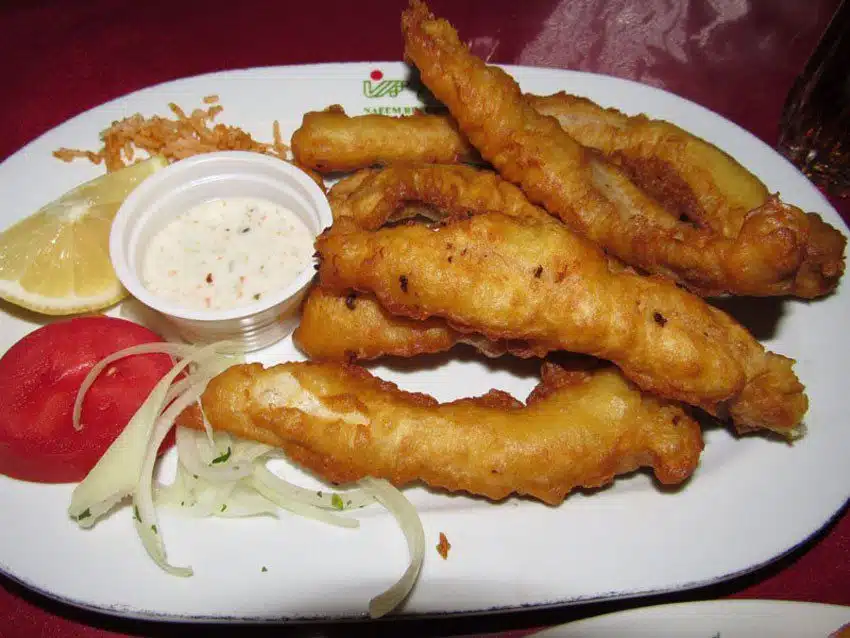 One of the most well-known eateries on the island, Naeem Restaurant is a go-to place for seafood lovers. In addition to standard Iranian dishes like various kebabs, Naeem offers mouthwatering seafood dishes, including fish stew and shrimp with a special sauce. It is centrally located, making it easy to find.
2. Dafari Restaurant, Qeshm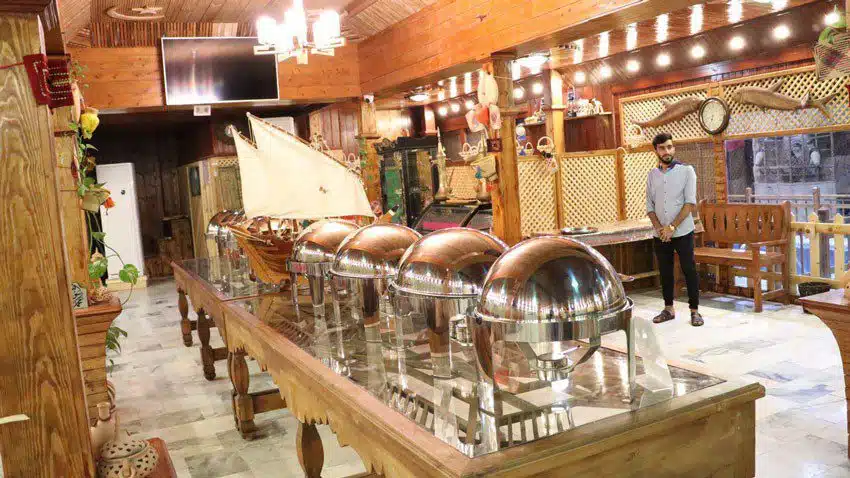 If you're into Arab cuisine and enjoy traditional settings, Dafari Restaurant is the place to be. This spacious restaurant boasts a pleasant interior and live music, offering a unique dining experience. Here, you'll find not only Arab dishes but also Iranian and seafood cuisines.
3. Khaneh Boom Restaurant, Qeshm

One of the most luxurious dining places in Qeshm, Khaneh Boom offers an extraordinary ambiance. Its stone walls and pillars, accentuated by special lighting, create a magical atmosphere. The menu offers a variety of Iranian, seafood, and fast-food dishes.
4. Badil Restaurant, Qeshm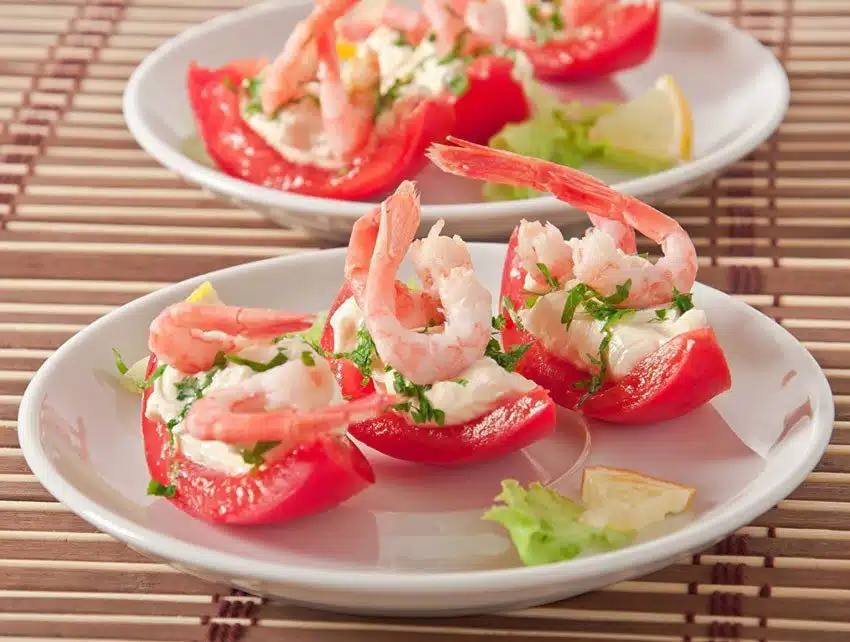 For a modern twist on seafood, Badil Restaurant is your best bet. In this chic establishment, you'll find seafood dishes prepared in innovative ways. Being a popular spot, you might need to wait a little for a table to free up.
5. Shawarma Restaurant, Qeshm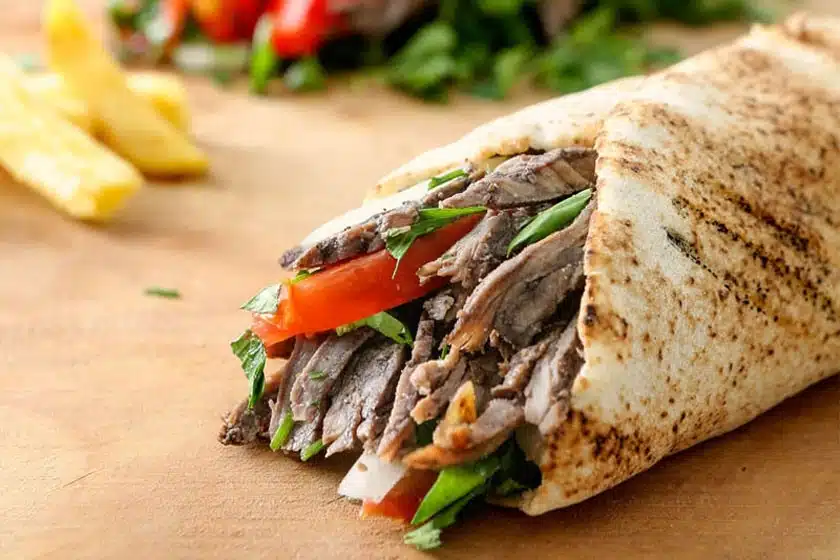 Perfect for a quick bite after a long day of shopping, this restaurant is centrally located near the city center. The menu offers several delicious Lebanese dishes, including a variety of shawarmas, tabbouleh, and hummus.
6. Local Restaurants in Soheili Village, Qeshm
Beyond the city center, head to the village of Soheili for a taste of local cuisine in rustic settings. Many guesthouses and local restaurants offer a variety of delicious local and indigenous foods. The interior design often features mud walls, handicraft decorations, and straw mats, enhancing the traditional vibe.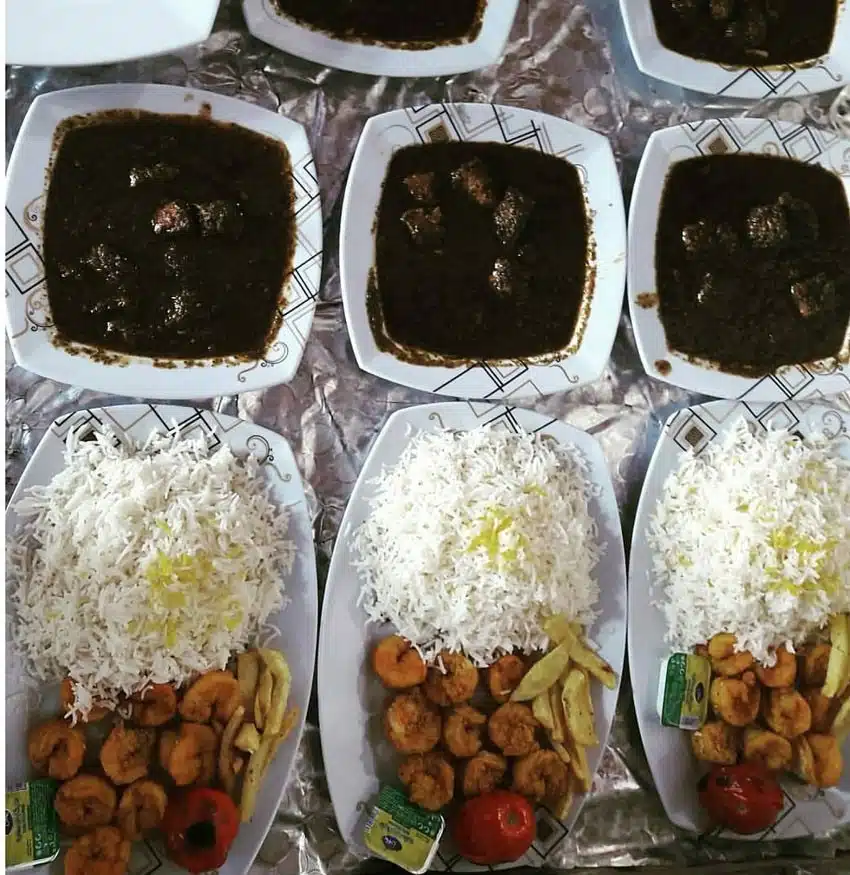 When traveling to Qeshm, you'll find a variety of accommodations and services to make your trip comfortable and enjoyable. You can book your stay at hotels through OrientTrips and for a full exploration of what this beautiful island has to offer, check out the group and tailor-made tours available on SURFIRAN.
Are you ready for an unforgettable adventure in the heart of the Persian Gulf? Qeshm Island, often referred to as "the Pearl of the Persian Gulf," is a hidden gem waiting to be explored. Located off the southern coast of Iran, this enchanting island boasts a rich cultural heritage, stunning natural beauty, and a wide range of exciting activities. In this travel guide, we'll take you on a journey through the must-see attractions, thrilling experiences, and practical tips for your visit to Qeshm Island.
Exploring Qeshm Island
1. Naz Island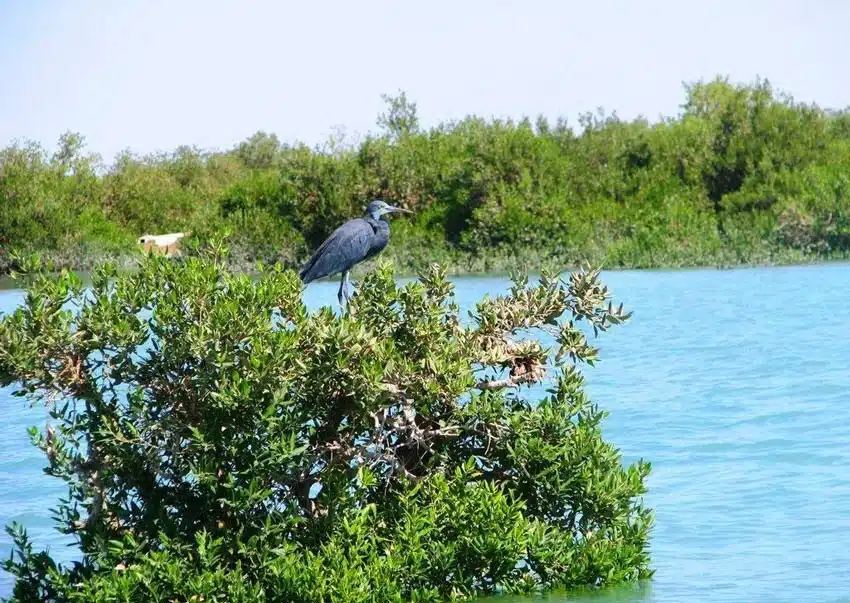 Perhaps one of the most captivating and astonishing natural phenomena on Qeshm Island is Naz Island. Naz Island, or the Naz Islands, is a cluster of three rocky islands nestled in the midst of the sea. At certain times of the day, the sea recedes, allowing you to reach these beautiful islands on foot or by car. From the top of the rocks, you can witness the mesmerizing collision of waves against the rocks, providing a truly exhilarating experience. Naz Island is also home to a variety of wildlife, including turtles, flamingos, seabirds, and crabs, which you can observe up close in their natural habitat.
Enjoying the natural beauty is just one part of the Naz Island experience. During various hours of the day, local vendors set up stalls along the shoreline. Here, you can find an array of handicrafts, seashells, traditional clothing, and tropical fruits among the items for sale.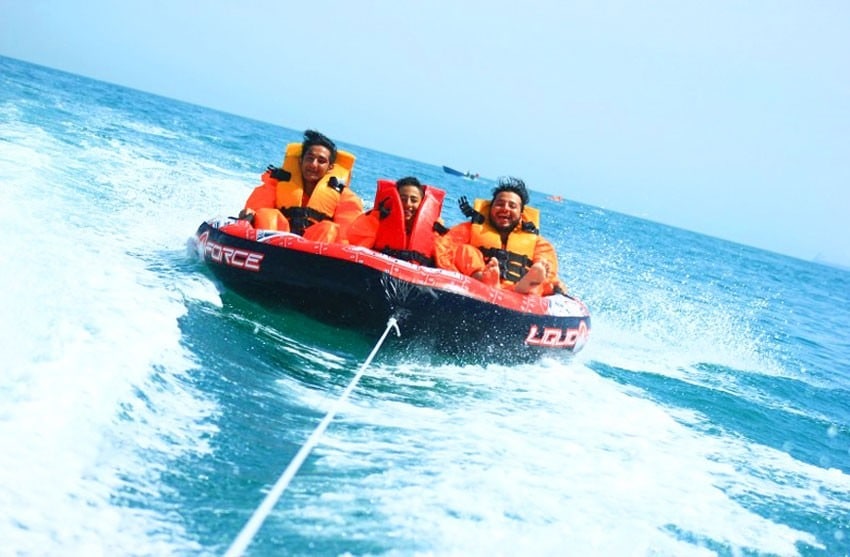 In addition to shopping, some local women engage in the art of henna design along the beach. While these henna designs may not last long on your skin, they can provide a unique and interesting experience.
If you visit Naz Island on weekends and in the late afternoon, you might be treated to another thrilling spectacle, although this one is of a human-made nature. The residents of Qeshm Island bring their high-end cars to the beach and perform exhilarating stunts, locally known as "Drift Bazi." (Qeshm is a free trade zone, making luxury cars much more affordable on this island compared to other cities).
So, if you're seeking natural beauty, local craftsmanship, and a bit of adrenaline, Naz Island on Qeshm Island is a must-visit destination.

2. Chahkooh Canyon
As the name suggests, Chahkooh Gorge is both a gorge and a place with numerous wells. This stunning gorge is nestled among rocky mountains, creating a unique natural wonder on Qeshm Island. At the beginning of the trail, the path is wide and open, but as you venture further, the rocks gradually draw closer, and the gaps between them become narrower. The wells that exist within this valley are numerous and not very deep.
The protrusions and recesses within the rocky mountains surrounding the gorge can ignite your imagination. Witnessing these peculiar formations can inspire captivating thoughts and ideas in your mind.
3. Valley of the Stars (Stars Valley)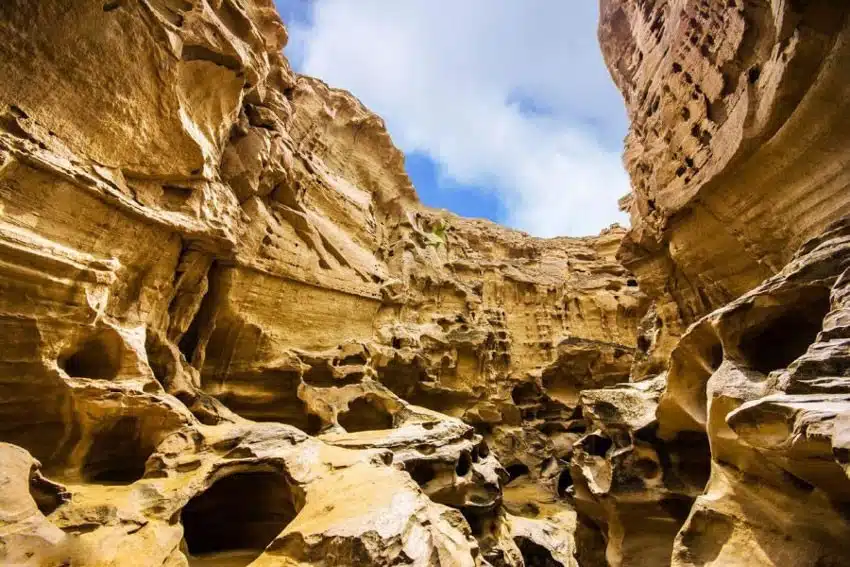 The Valley of the Stars is another geological marvel you won't want to miss. This otherworldly landscape is characterized by towering, eroded rock formations that resemble something out of a sci-fi movie. Explore the maze-like trails and watch as the sun's rays create enchanting patterns on the rocks.
4. Hara Forests (Mangrove Forests)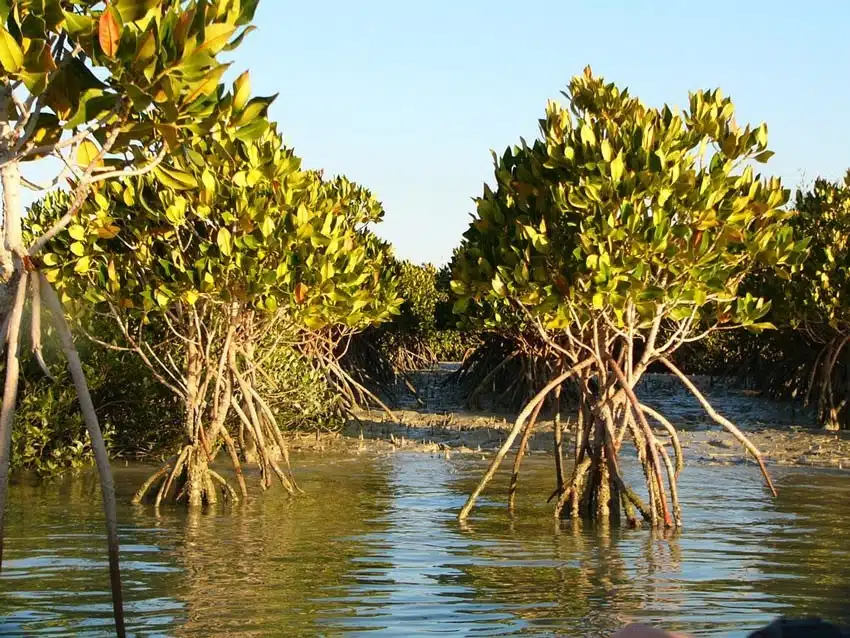 Immerse yourself in the unique ecosystem of the Hara Forests, also known as the Mangrove Forests. These lush green forests thrive in saltwater, creating a haven for various species of birds and marine life. Take a boat tour through the mangroves to witness the incredible biodiversity up close.
5. Qeshm Geopark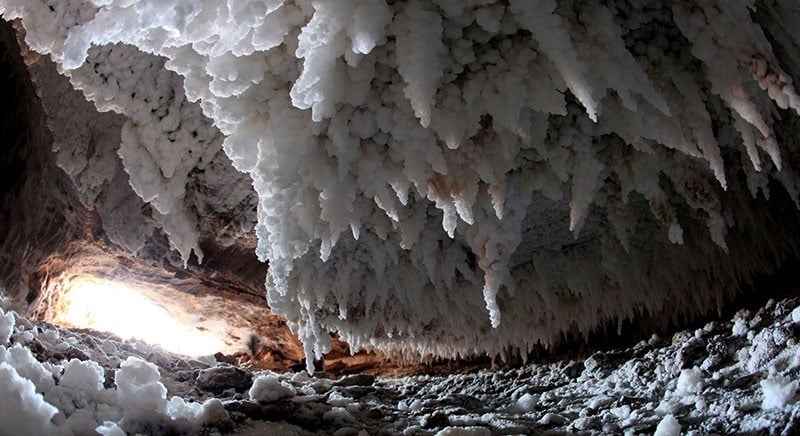 Explore the wonders of the Qeshm Geopark, a UNESCO World Heritage Site. This geopark showcases a diverse range of geological formations, from salt domes to natural caves. Don't miss the opportunity to visit the iconic Namakdan Salt Cave, the world's longest salt cave.
Adventure Awaits on Qeshm Island
5. Dolphin and Whale Watching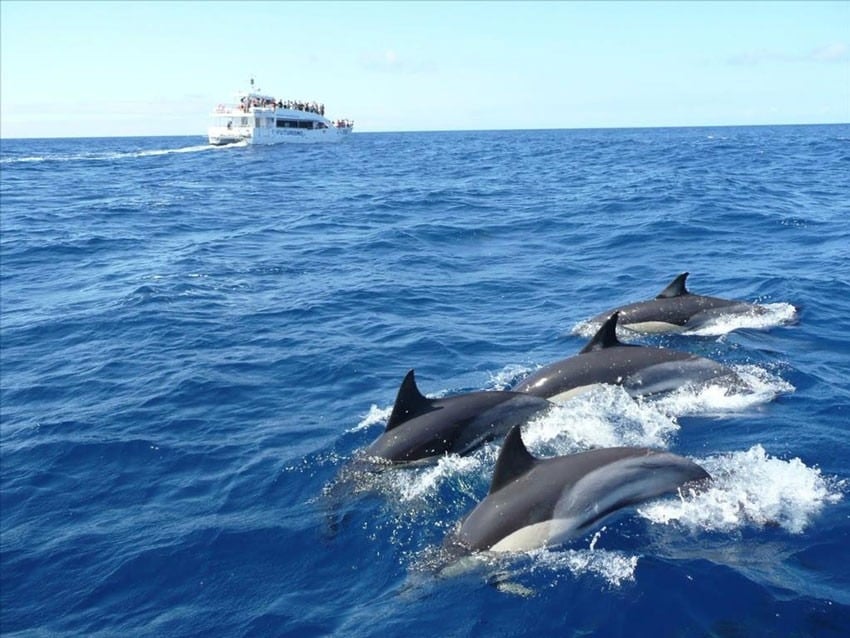 The waters around Qeshm Island are teeming with marine life, and dolphin and whale watching tours are a popular activity. Hop on a boat and sail into the deep blue sea for a chance to witness these magnificent creatures in their natural habitat.
6. Snorkeling and Diving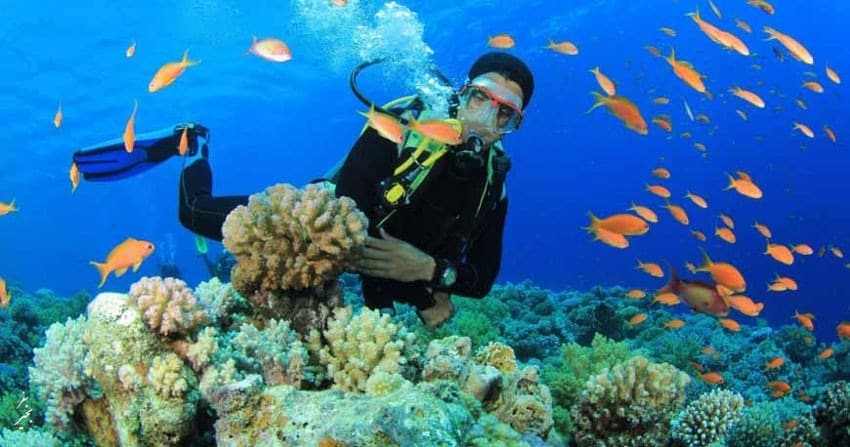 For underwater enthusiasts, Qeshm Island offers fantastic snorkeling and diving opportunities. Explore vibrant coral reefs and encounter colorful marine species beneath the crystal-clear waters of the Persian Gulf. Don't forget to check out the shipwrecks that add an intriguing touch to the underwater scenery.
7. Bird Watching at Shibderaz
Shibderaz is a paradise for bird watchers. This wetland area is home to a wide variety of migratory birds, making it a birdwatcher's dream come true. Bring your binoculars and camera to capture the beauty of these winged visitors.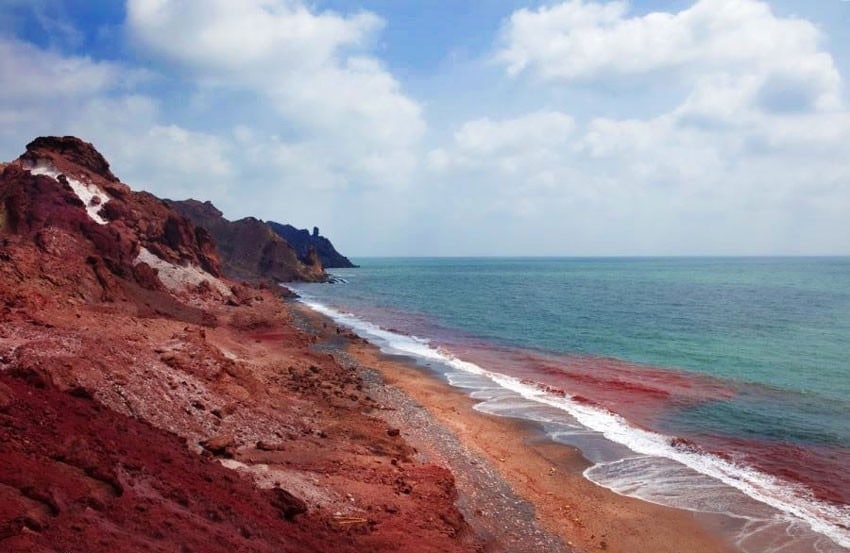 Experiencing Qeshm's Unique Culture
8. Qeshm's Handicrafts
Explore the local markets and shops to discover Qeshm's vibrant handicrafts. From colorful traditional costumes to intricately woven baskets, you'll find a wide range of souvenirs to take home as a reminder of your journey.
9. Qeshm's Cuisine
Indulge in the flavors of Qeshm's cuisine. Seafood lovers are in for a treat with fresh catches of the day transformed into delicious dishes. Don't miss trying the local specialty, "Ghalieh Mahi," a spicy fish stew that's sure to tantalize your taste buds.
Getting Around Qeshm Island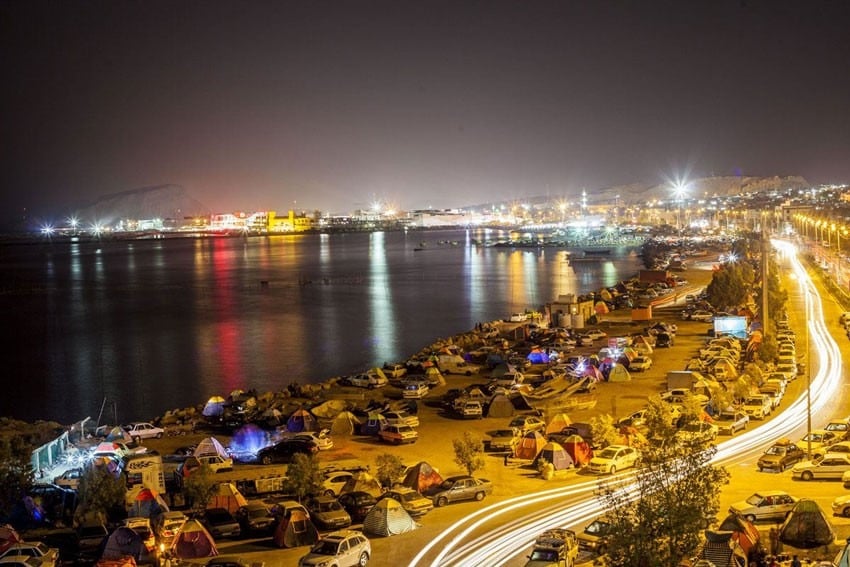 Qeshm Island is large, and some attractions are quite distant from one another. While exploring, you'll likely need transportation. It's important to note that public transportation, like buses, is limited on the island. Instead, taxis, vans, and rental cars are the primary modes of transportation for travelers.
Taxis
Taxis are readily available at Qeshm Airport, shopping centers, and popular tourist destinations. Many hotels also offer taxi services, ensuring you can reach even the most remote corners of the island comfortably.
Car Rentals
If you desire the freedom to explore independently, renting a car on Qeshm Island is a great option. Various car rental agencies operate on the island, and you can rent a car directly from the airport. To rent a car, you'll need your driver's license and national ID card, along with a deposit.
Van Rentals
For group travel, consider renting a van. It's a cost-effective way to get around, especially if you're traveling with friends or family. Van rental services can easily be found with a simple online search.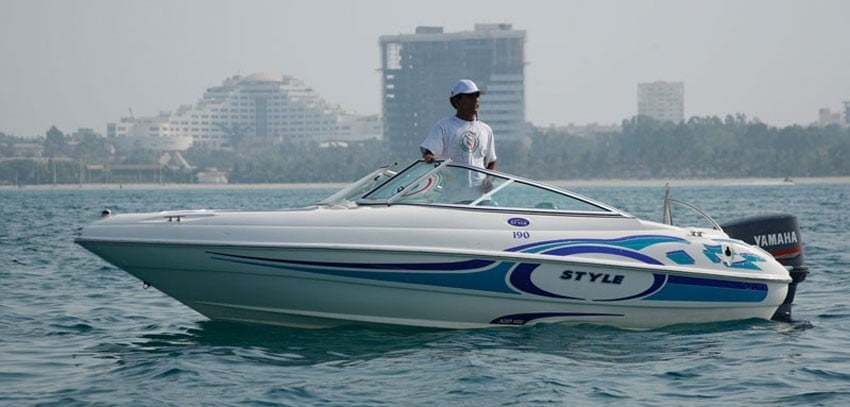 Shopping in Qeshm Island
Shopping in Qeshm Island is a delightful experience. As a free trade zone, Qeshm offers a wide variety of goods, including imported items. While prices may not always be significantly lower than mainland cities, you can still find great deals, especially in local markets and during special sales events.
Must-Visit Shopping Destinations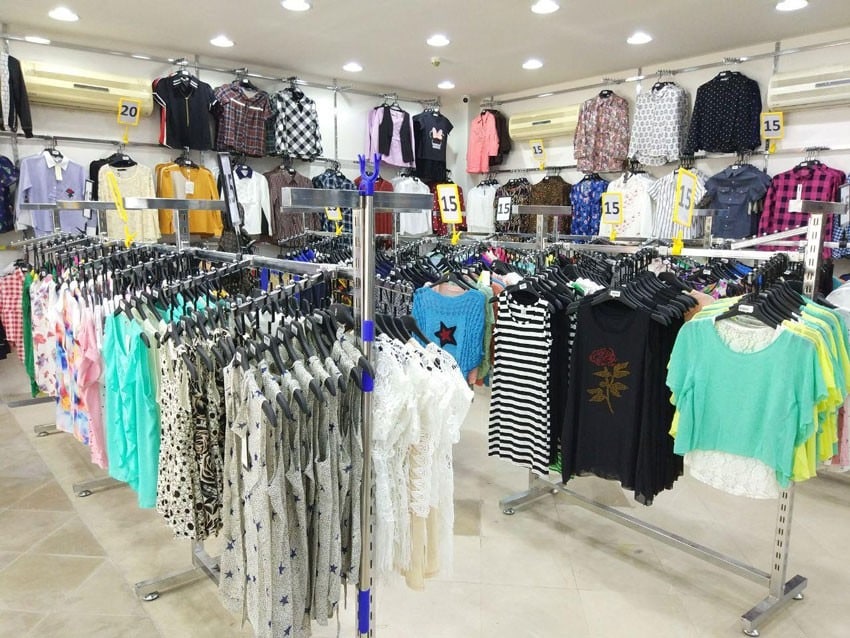 1. City Center 1 Qeshm
Located in the heart of the city, City Center 1 Qeshm offers a diverse range of products, from clothing and accessories to electronics and home appliances. You'll also find a food court, restaurants, and entertainment options within this two-story shopping complex.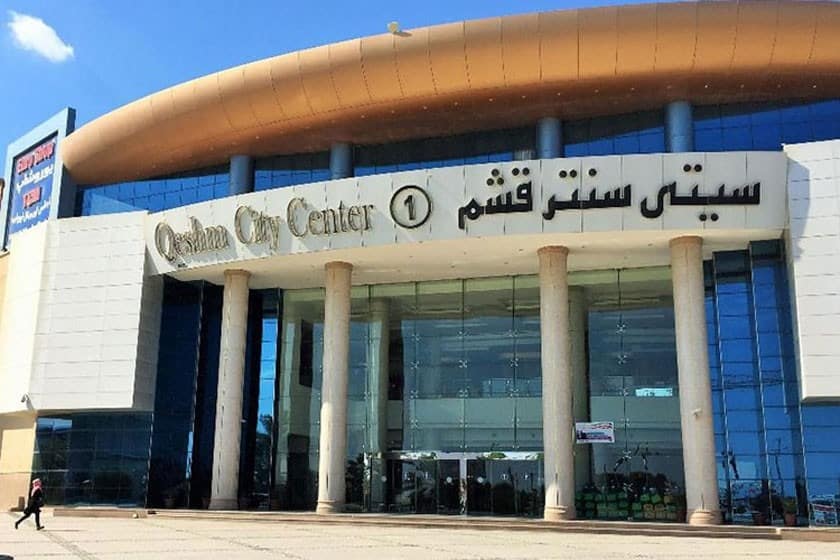 2. City Center 2 Qeshm
Situated just across from City Center 1, City Center 2 Qeshm is easily accessible via a pedestrian walkway. The two shopping centers are connected, allowing you to seamlessly explore a wide array of retail stores, dining options, and entertainment facilities.
3. Dargahan Bazaar
Dargahan Bazaar, one of Qeshm's oldest and most renowned markets, offers a plethora of shopping choices. Various shopping complexes, including Darya Shopping Mall, Sadaf Shopping Mall, Morvarid Shopping Mall, Noor Shopping Mall, Atlas Shopping Mall, and Emerald Shopping Mall, cater to diverse tastes and preferences. Some specialize in specific products, while others offer a wide range of goods.
4. Old Bazaar Qeshm
Don't miss the Old Bazaar of Qeshm, especially if you have the time to explore its historic charm. Besides shopping, you can marvel at the ancient architecture and find traditional Qeshmi clothing and textiles.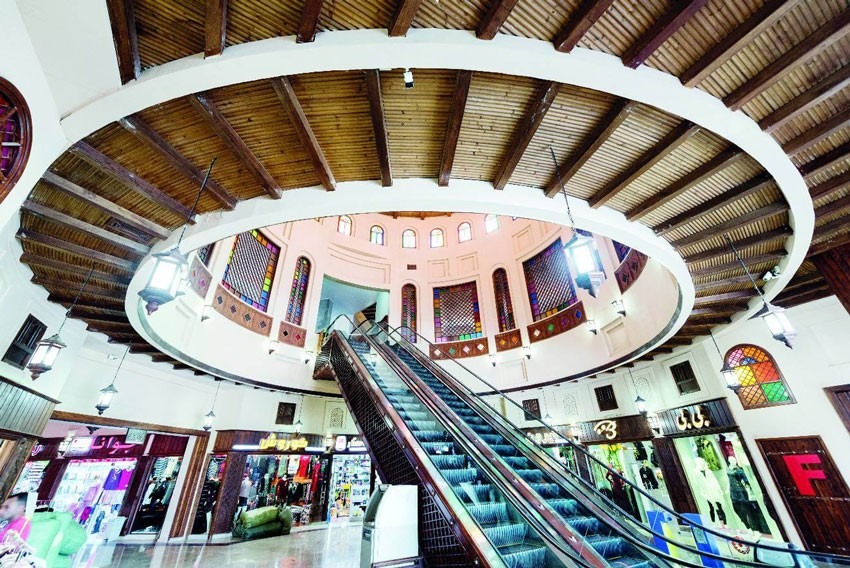 Plan Your Trip with SURFIRAN
With its stunning natural wonders, exciting adventures, and vibrant culture, Qeshm Island is a destination like no other. Whether you're an adventure seeker, a nature enthusiast, or a culture lover, Qeshm has something special to offer you.
No matter which part of the island you choose to explore, SURFIRAN is here to assist you at every stage of your journey. From arranging tours to providing valuable travel information, we're your trusted travel companion on your Qeshm Island adventure.
So, what are you waiting for? Pack your bags and embark on an unforgettable journey to Qeshm Island, where nature's wonders and cultural treasures await.
Plan Your Qeshm Adventure with SURFIRAN
Conclusion
Qeshm Island is a true paradise for travelers seeking a unique and diverse experience. From its stunning geological formations to its rich cultural heritage, there's something for everyone on this enchanting island. So, when you plan your next adventure, consider the hidden gem of the Persian Gulf—Qeshm Island.