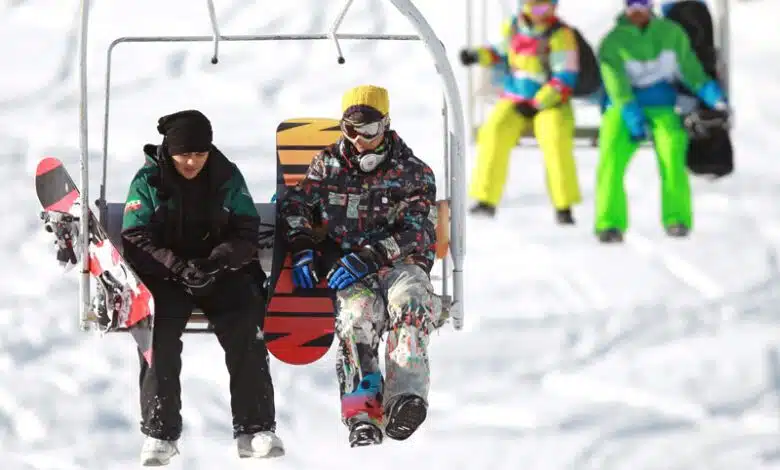 Explore Iran in Winter – Uncover the Best Winter Destinations. With its stunning landscapes, rich cultural heritage and diverse natural wonders, Iran is a must-visit destination. And the best time to visit?
Winter in Iran is not your typical snow-laden getaway; it's an adventure waiting to happen, a cultural immersion that defies stereotypes, and a natural spectacle that will leave you spellbound. Picture crisp air and snow-capped mountains, but also ornate mosques with sun-soaked courtyards and bustling bazaars that defy the cold. Winter in Iran offers a paradox of experiences that you won't find anywhere else. So, when's the best time to soak it all in? It's during the cooler months, where the landscape transforms, offering you a unique perspective into the heart of the country.
Sure, Iran's summer hotspots like Tehran, Isfahan, and Shiraz are perennial favorites, but experiencing them in the winter reveals a completely different character. Furthermore, if you're looking for something less urban, cities like Yazd and Kashan offer an alternative winter experience that's rich in history, landscape, and hospitality.
Ready to swap your beach gear for winter boots? Here's your comprehensive guide to the Top Winter Destinations in Iran. Whether you're booking a group tour or looking for a tailor-made experience, there are plenty of winter gems waiting for you to discover.
What Awaits You This Winter in Iran?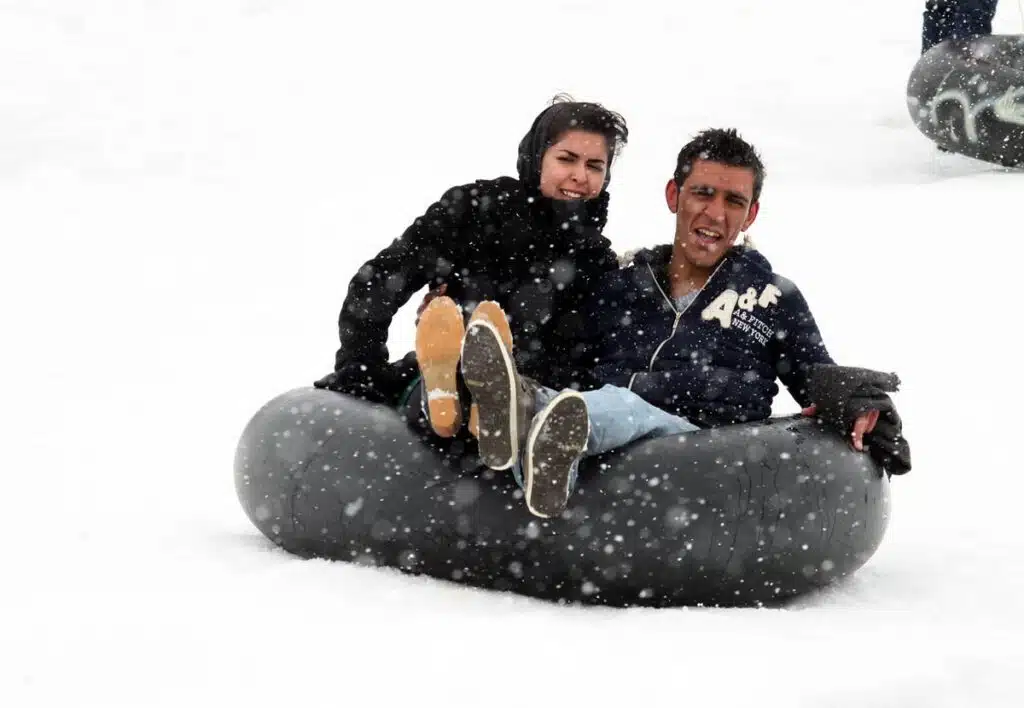 This winter, Iran unveils a host of exhilarating experiences that go far beyond conventional winter destinations. From the pulse-quickening thrill of skiing down the slopes of Dizin and Shemshak, to meandering through historic cities like Isfahan and Tehran draped in snow, Iran promises an eclectic mix of adventure and culture. If you're looking to escape the cold, the deserts of Yazd, Kerman, and Isfahan offer a tranquil respite with their serene landscapes and stunning architecture, while the Persian Gulf Islands serve as a tropical haven for sun-seekers.
Snow Adventures in Dizin and Shemshak
This winter, Iran is set to become your ultimate playground for winter sports and skiing adventures. The country boasts top-notch ski resorts like Dizin and Shemshak, where you can enjoy a range of snowy escapades from alpine skiing to snowboarding. These resorts cater to all skill levels, offering a mix of beginner-friendly slopes and challenging terrains for the more experienced.
Historical Walks in Winter-Clad Cities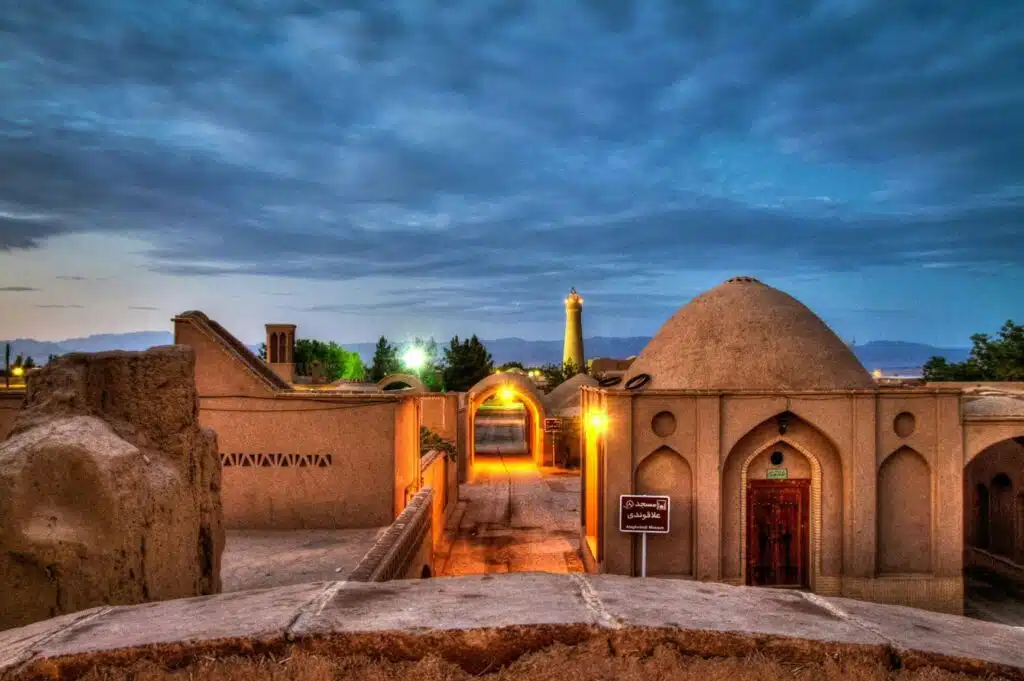 Exploring iconic squares, mosques, and bazaars in Isfahan and Tehran is a fulfilling experience on any day, but a blanket of fresh snow transforms these venues into almost magical settings. The white covering adds a touch of serenity and beauty, offering a unique perspective on these well-known attractions. The winter atmosphere enlivens the ancient structures and provides a contrasting backdrop that can make your trip truly memorable.
What's more, winter brings fewer crowds to these popular locations, allowing you to appreciate the art and architecture in a more peaceful environment. Picture yourself walking through historic sites like the Imam Square in Isfahan or the Grand Bazaar in Tehran with fewer distractions. The calmness of winter enhances the experience, enabling you to delve deeper into Iran's rich history and culture while also capturing some amazing winter-themed photos.
Desert Wonders in Yazd, Kerman, and Isfahan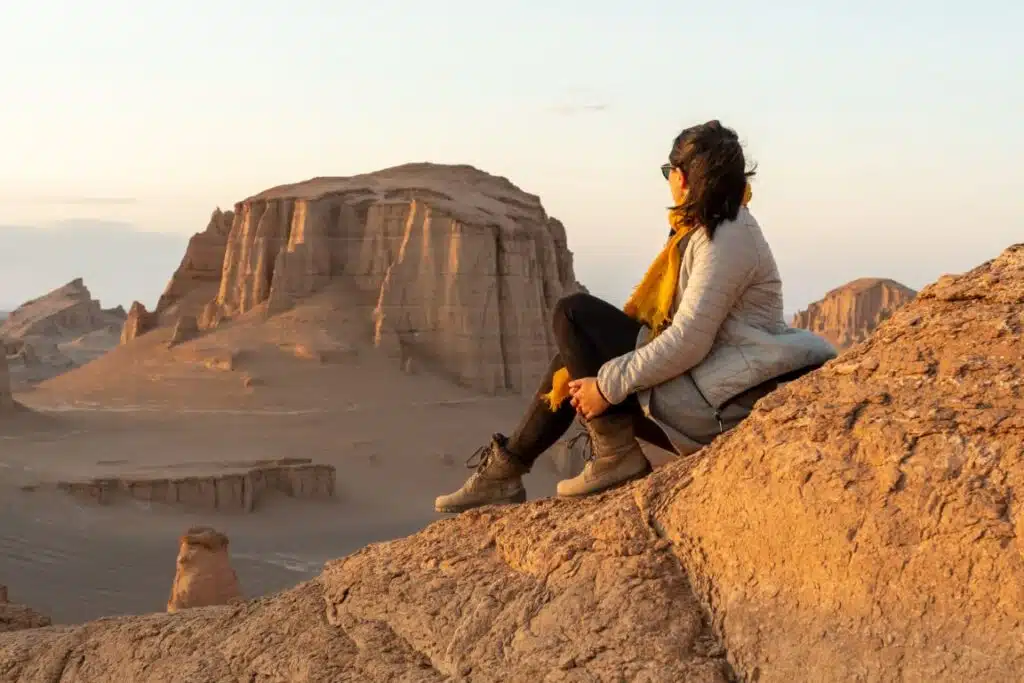 While most people may associate deserts with unbearable heat, winter is actually an ideal time to explore the desert cities of Iran such as Yazd, Kerman, and Isfahan. In Yazd, for example, the winter months bring a calm and serene atmosphere that amplifies the city's alluring architecture and winding lanes. The cooler temperatures make it a lot easier to explore, allowing for a more comfortable and leisurely experience.
Besides, these desert cities have a different kind of beauty in winter. Imagine witnessing the intricate play of light and shadow on the stunning mud-brick structures of Yazd, or the harmonious merging of natural landscapes and historic architecture in Kerman and Isfahan. The crisp winter air and the more moderate climate make your desert sojourn a welcome break from the cold winter weather in other regions, providing a fascinating contrast to the snow-clad cities.
Persian Gulf Islands in Winter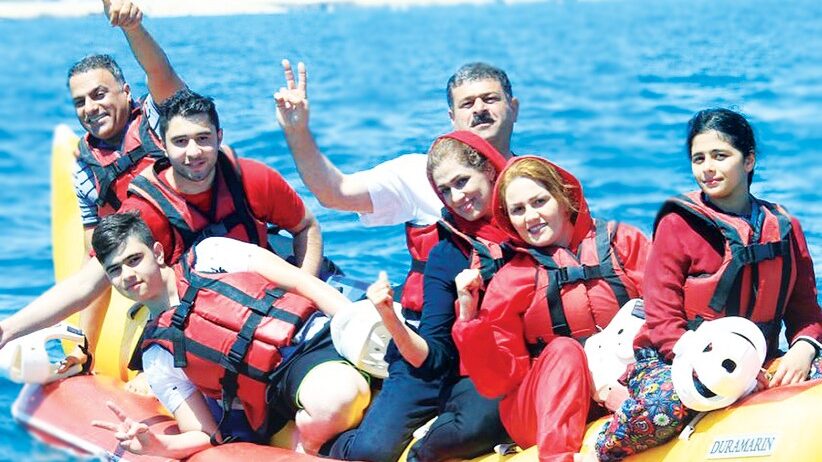 If winter isn't your cup of tea and you're yearning for sunshine and warm beaches, then Iran's islands in the Persian Gulf are your go-to destinations. Islands like Kish and Qeshm offer a year-round warm climate perfect for sunbathing, water sports, or simply enjoying the sea breeze. The azure waters against the backdrop of clear blue skies provide the perfect setting for a winter escape.
What's also great about these islands is the range of activities available. Beyond lounging on the beach, you can go snorkeling in the coral-rich waters off Kish, or explore unique geological formations on Qeshm. So if you're looking to switch out your winter coat for a bathing suit, the Persian Gulf Islands provide a sunny and adventurous alternative to Iran's winter landscapes.
Skiing Adventures in Winter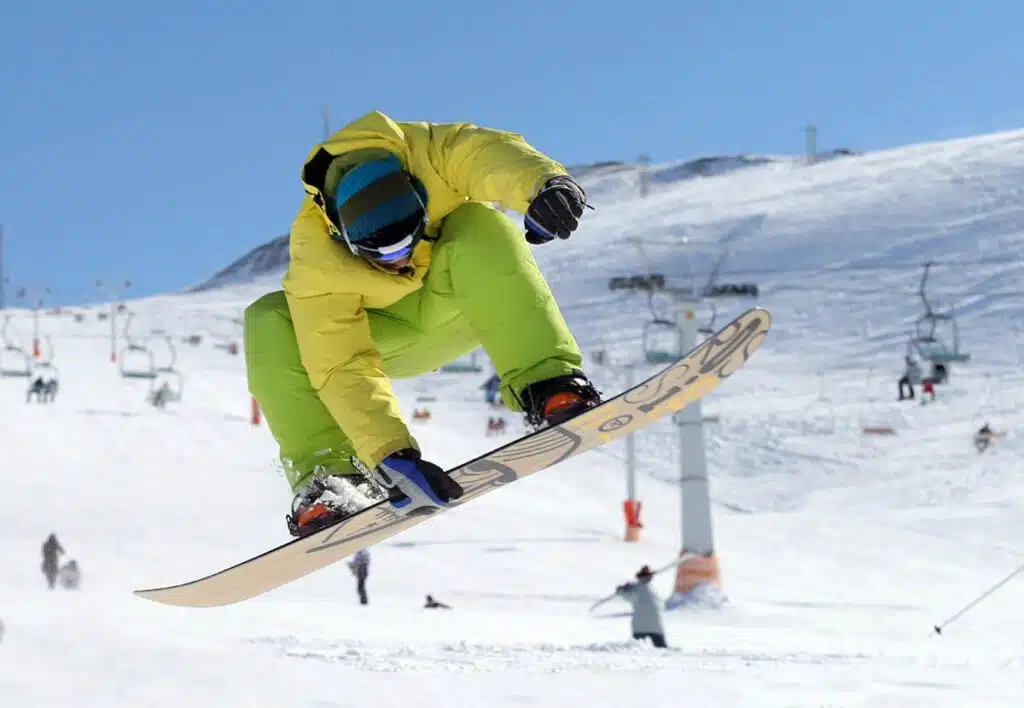 Skiing in Iran offers a unique blend of affordability and quality, making it an attractive winter destination for all levels of ski enthusiasts. From Dizin's challenging terrains to Shemshak's beginner-friendly slopes, Iran's ski resorts cater to a broad spectrum of skills. But the allure of Iran's winter sports scene goes beyond the pistes; it also offers remarkable value for money. Economical ski passes and budget-friendly accommodations mean you can enjoy a memorable winter vacation without emptying your wallet.
Yet the most compelling aspect of a winter holiday in Iran might be its cultural richness. Here, skiing is not just an isolated activity but a gateway to exploring the country's multifaceted personality. Delight in the local gastronomy, engage with the warm-hearted residents, and set aside some time to discover the historic and cultural sites in nearby urban areas. It's a well-balanced adventure that combines the thrill of winter sports with a deeply authentic Iranian experience.
Top Ski Resorts in Iran
Dizin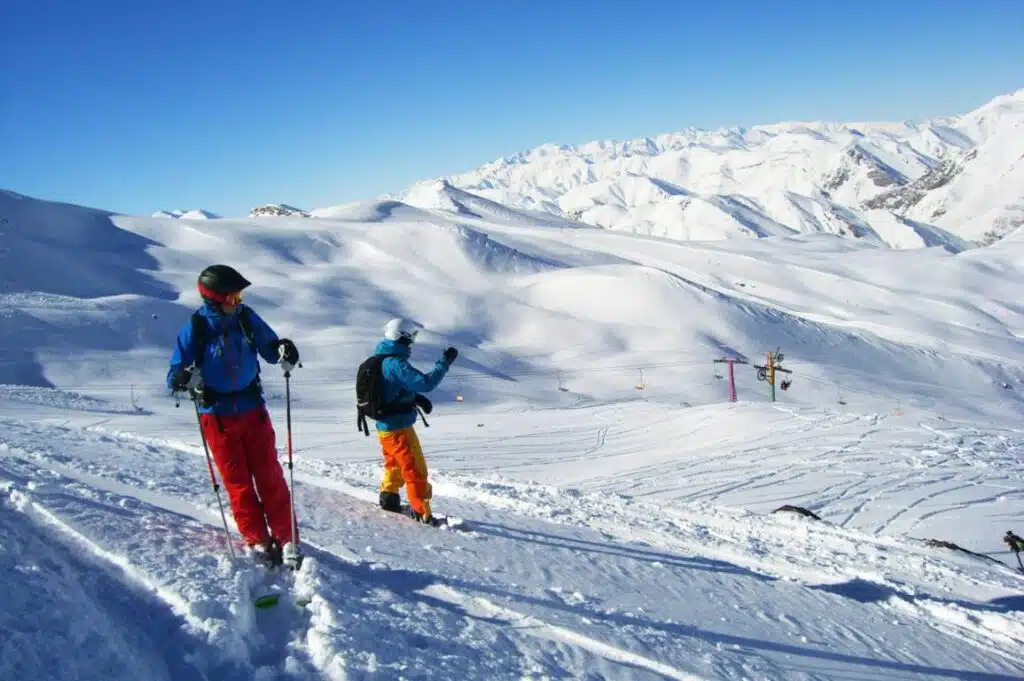 Located just north of Tehran, Dizin is one of the most popular ski resorts in Iran and the Middle East. Its high altitude promises great quality snow, and the resort is equipped with multiple lifts, ski schools, and rental shops.
Shemshak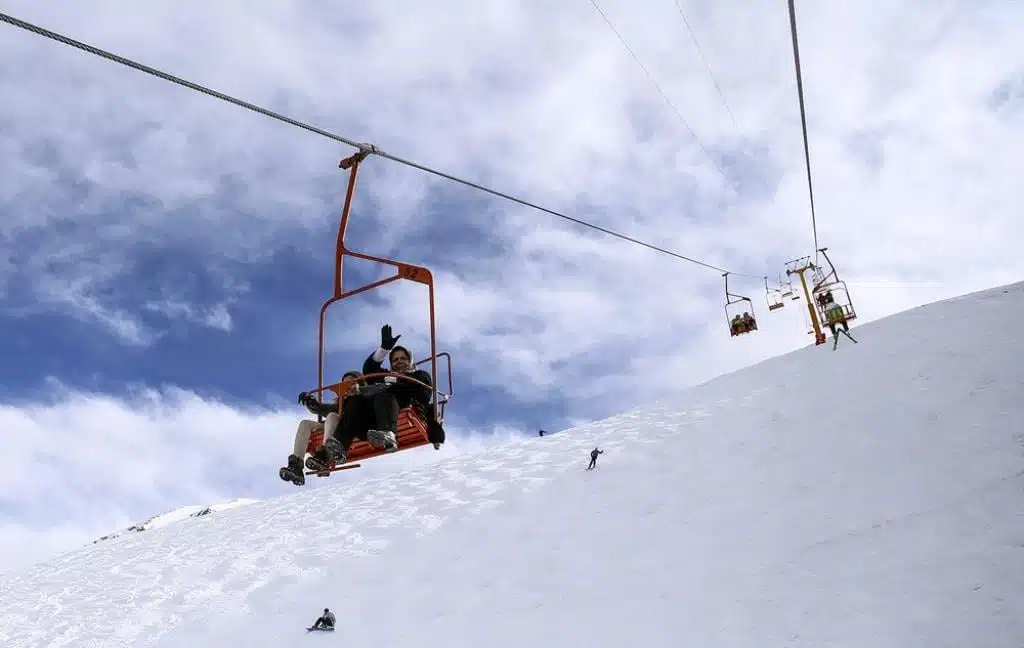 For those looking for more challenging slopes, Shemshak is the place to be. Also situated close to Tehran, Shemshak attracts more experienced skiers and snowboarders looking for steep descents.
Tochal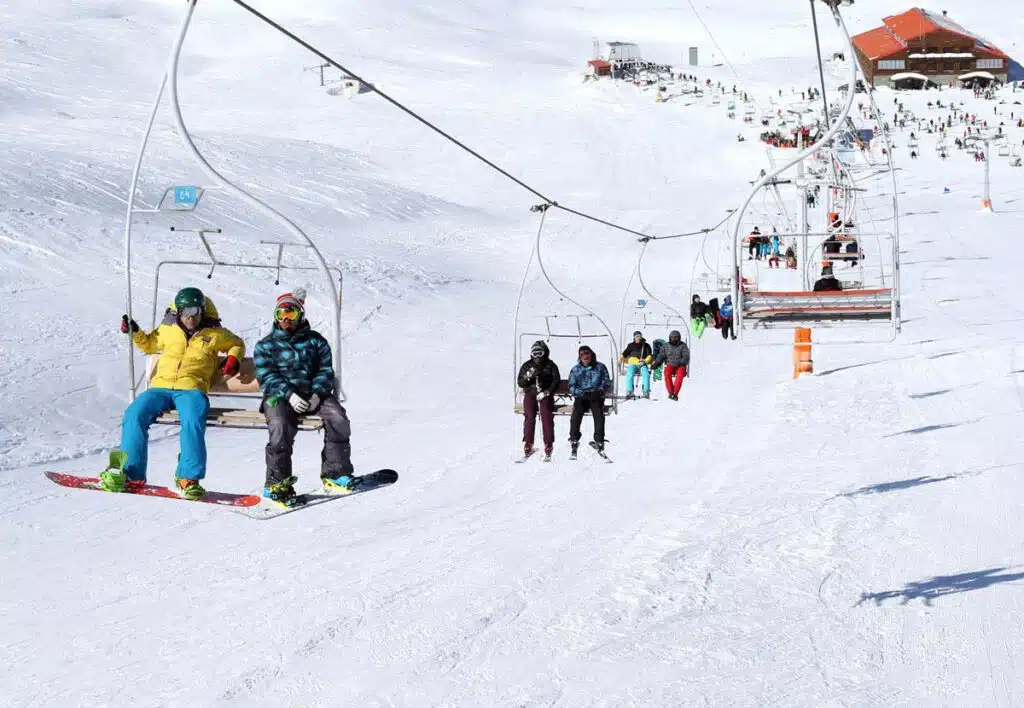 Easily accessible from Tehran, Tochal offers a unique skiing experience. While the resort is smaller compared to Dizin and Shemshak, it provides a convenient option for those who are short on time but still want to hit the slopes.
Pooladkaf Resort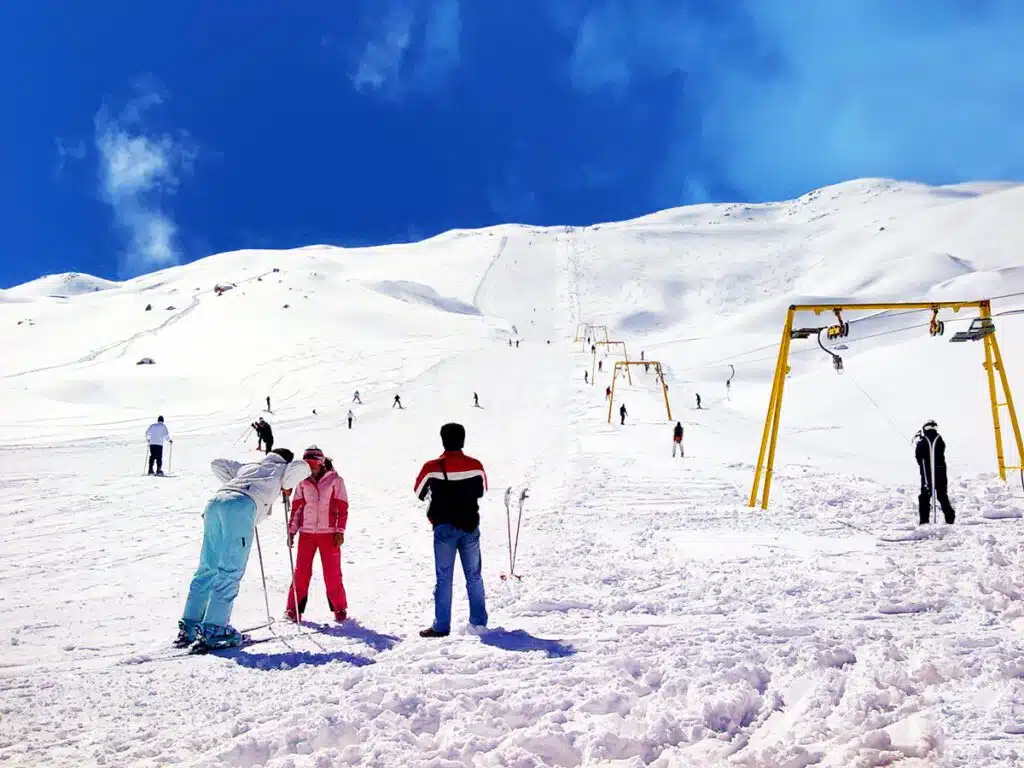 Pooladkaf Resort in the South. Iran offers skiing opportunities beyond Tehran, with many high peaks and ski resorts located in the south. Pooladkaf, also known as Sepidan, is located 85 km from Shiraz and is one of the fifth largest resorts in Iran. Situated at an altitude of 2,850 meters, Pooladkaf offers exciting skiing experiences.
Discover Iran's Deserts as a Warm Oasis
If you're looking to escape the chill, Iran's deserts present an intriguing counterpoint to the country's winter landscapes. Trading snow for sand, these vast expanses offer not only warmer temperatures but also unique cultural and natural experiences. This is your chance to witness a different face of Iran—where winter is defied by desert sunsets and ancient history.
Popular Desert Destinations
Lut Desert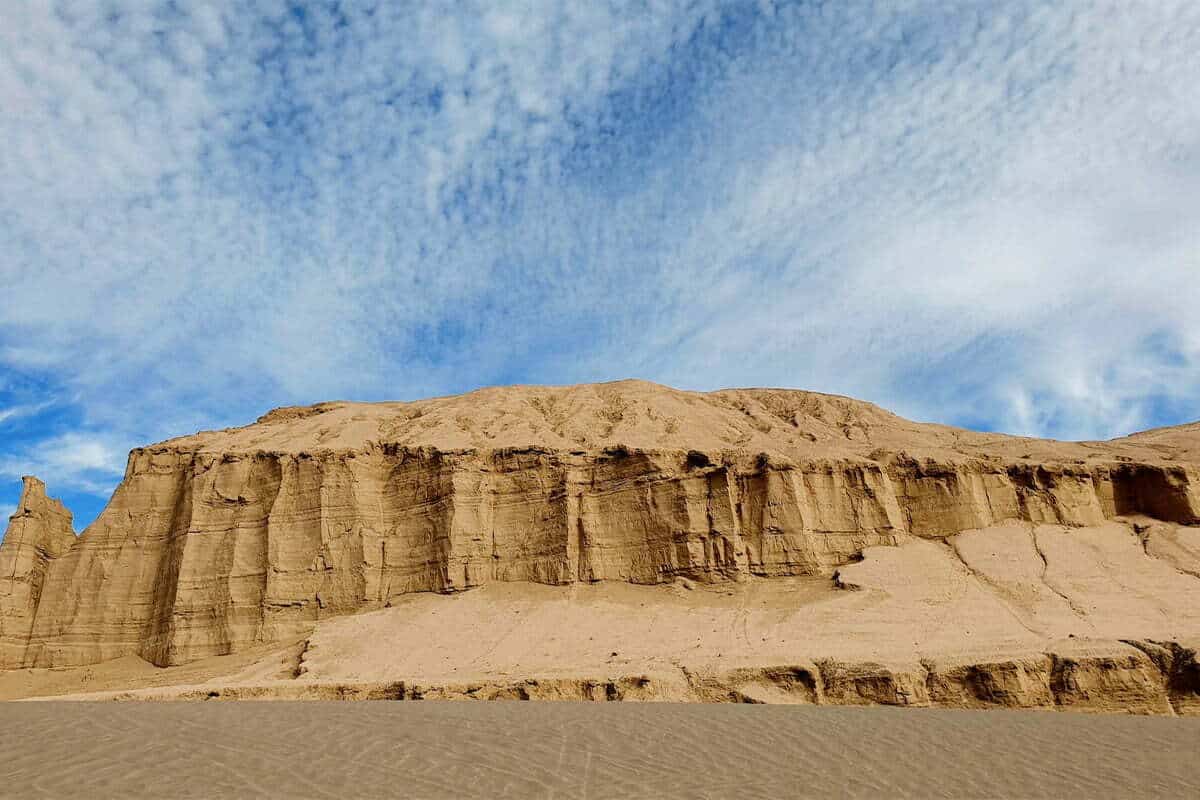 When you think of Iran, snow-capped mountains and ancient cities might first come to mind. But the country's geographical diversity doesn't end there. Behold the Dasht-e Lut, also known as the Lut Desert—a sprawling, scorching, and astonishingly beautiful expanse of land that boasts the hottest temperatures ever recorded on Earth. Not just a geographical marvel, this desert is a UNESCO World Heritage Site, offering a unique blend of natural wonder and international recognition.
Amazing Mesr Desert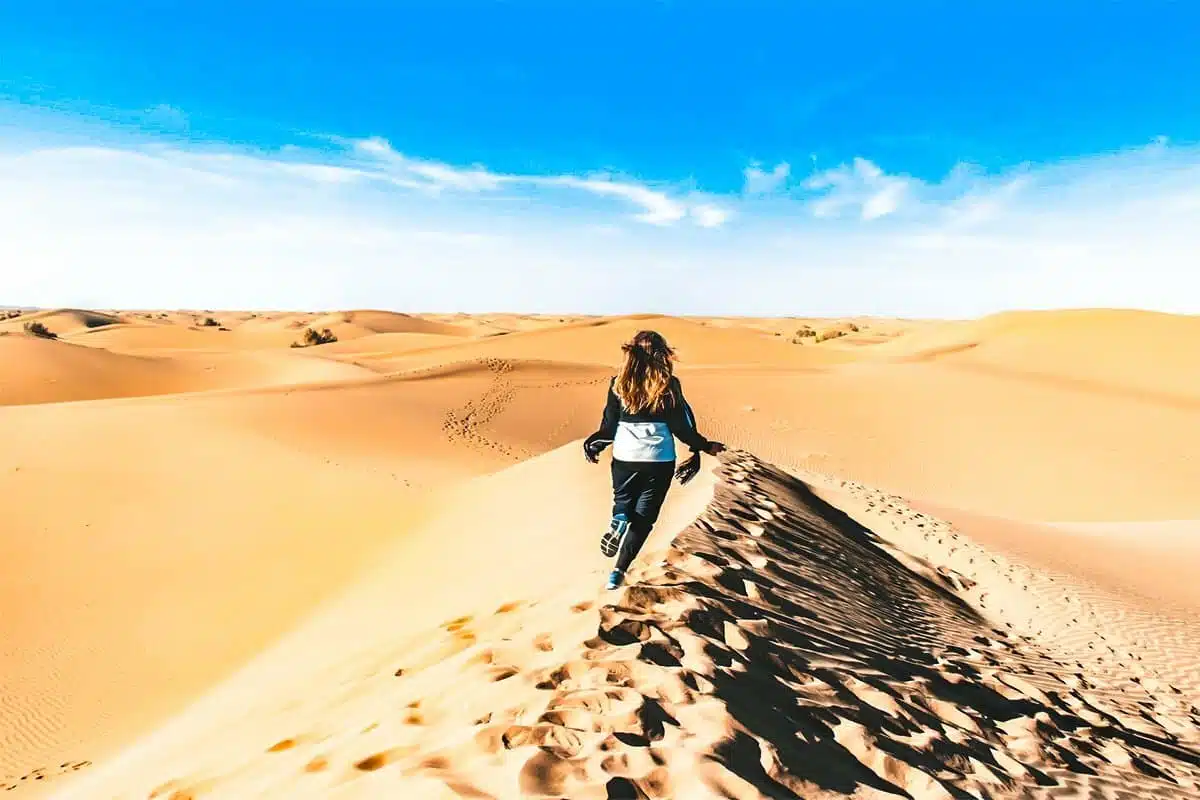 While the Lut Desert may take the spotlight for its extreme temperatures and Yardangs, the Mesr Desert offers something entirely different—an idyllic, picture-perfect desert experience. With its vast dunes stretching toward the horizon and its quaint villages offering authentic local experiences, Mesr is the ideal destination for travelers looking to experience the classic features of a desert landscape. Located conveniently close to major cities like Isfahan and Kashan, Mesr blends accessibility with the remote tranquility of desert life.
Escape Winter with Iran's Islands
While Iran is frequently associated with its snow-capped mountains and deserts, it's the country's less-heralded tropical islands that offer a true escape from the winter blues. Scattered along the Persian Gulf and the Strait of Hormuz, islands like Kish and Qeshm offer a slice of tropical paradise, replete with sun, sea, and an abundance of outdoor activities. If you're keen to dodge the winter chill and bask under the sun, Iran's islands are your perfect getaway.
Qeshm Island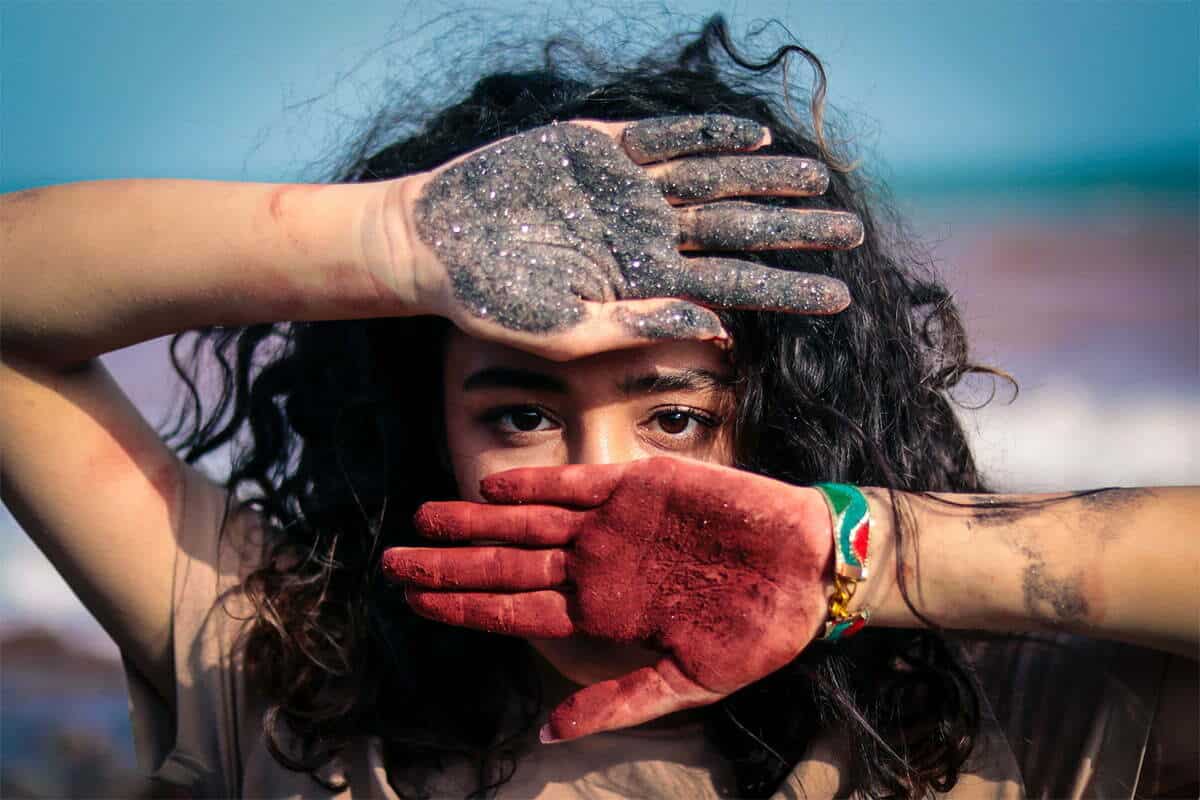 Qeshm island is the largest island in the Persian Gulf. As the temperatures can reach up to 50 degrees Celsius in summer, winter is the perfect time to visit Qeshm. Qeshm is a large island, larger than 22 countries in the world, which makes plenty of beaches to explore. As beaches are a lot and visitors are few, it's possible to swim peacefully with nobody around. From Qeshm it's also possible to go to Hengam island, another small island full of pristine sand beaches.
Kish Island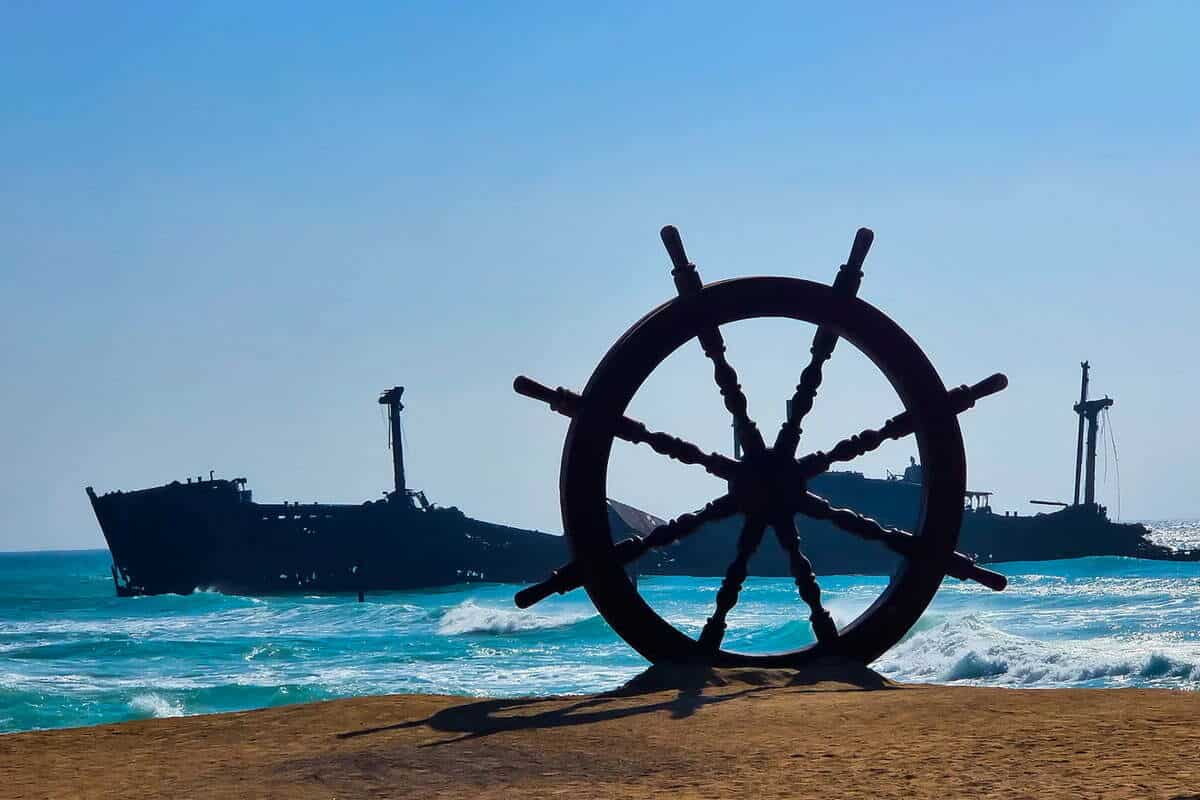 While Qeshm island is untouched and wild, Kish is a more modern option for a beach holiday. This small island is also located in the Persian Gulf and is famous for its large resort hotels and luxury malls. As the weather is perfect during summer, it's ideal to swim in the pool of one of these hotels or in one of Kish's many beaches.
Travel to Iran in winter to Discover Ancient Civilizations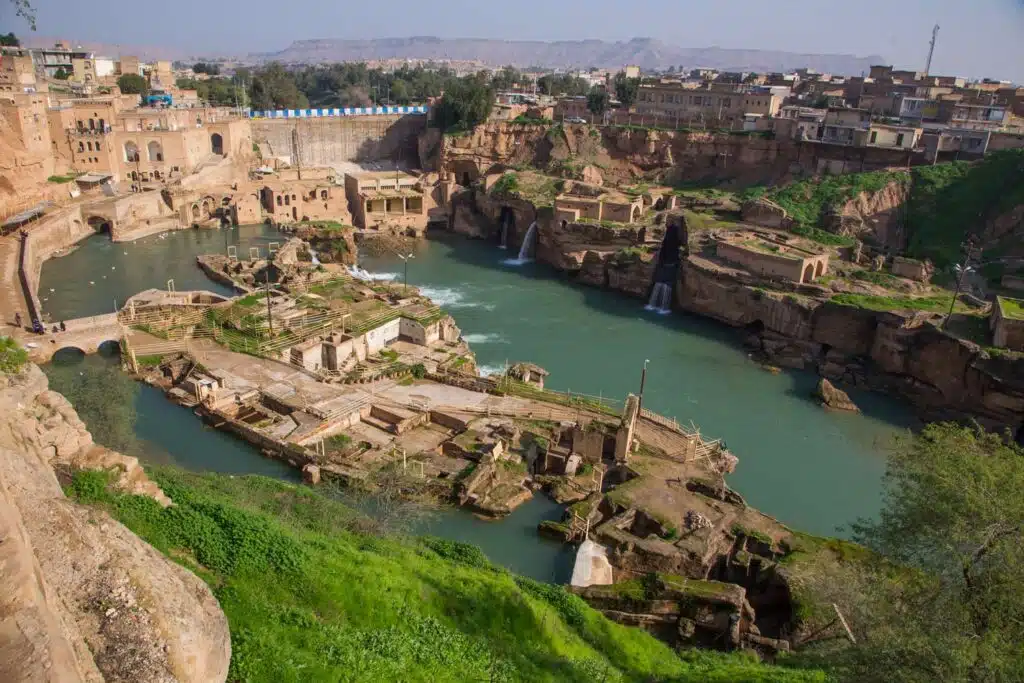 Winter is the perfect time to discover the rich history and ancient civilizations of Iran. One such destination is Khuzestan province, located in the southwest of Iran, with its capital city of Ahwaz. The province boasts three UNESCO World Heritage sites that are fascinating to explore, including:
Shushtar Hydraulic System – a third-century water system that is a marvel of engineering and ingenuity.
Chogha Zanbil – an Elamite ziggurat complex built outside of Mesopotamia, dated back to 1250 BC.
Susa (now Shush) – an ancient city with 6000 years of history, and one of the earliest human settlements in antiquity.
So, pack your bags and head to Khuzestan for a winter adventure that will take you back in time!
Wrapping Up Your Winter Adventures
From the icy slopes and snow-covered landscapes in the northern regions to the sun-kissed beaches of the southern islands, Iran in winter is a land of contrasts and hidden gems. Whether you're a snow sports enthusiast, a history buff, or a sun-seeker, Iran offers a plethora of experiences that defy the usual winter holiday clichés.
Scale the dunes of the Mesr Desert, revel in the record-breaking heat of the Lut Desert, or escape the cold entirely on the tropical islands like Kish and Qeshm. Each destination offers its own set of unique attractions and activities, ensuring your winter trip to Iran is anything but ordinary.
If you're still in the planning phase, remember that SURFIRAN offers a variety of group and tailor-made tours that can help you make the most of your trip. For other travel essentials such as hotels, insurance, or transport, check out OrientTrips for a seamless booking experience.
So don't let winter keep you cooped up indoors—grab your passport, pack your bags, and head to Iran for an unforgettable winter journey that combines the best of adventure, culture, and natural beauty. With so many diverse destinations on offer, the toughest part might just be deciding where to go first. But whatever you choose, a winter trip to Iran is sure to be a holiday that you'll cherish for years to come.
Learn more Iran in Winter