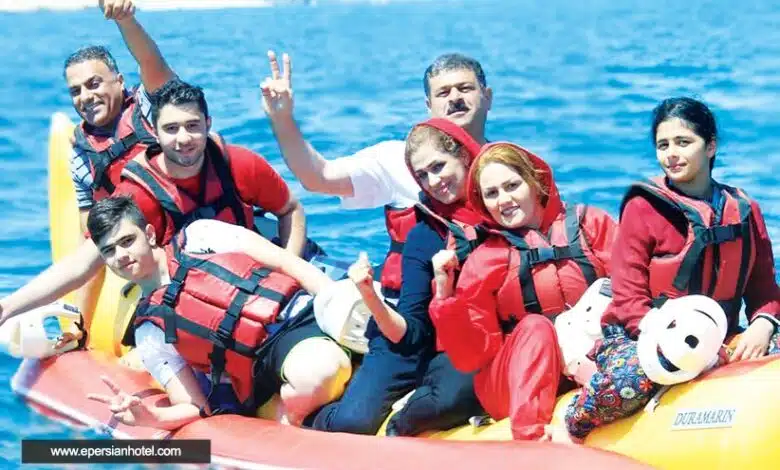 Kish is a beautiful island located in the Persian Gulf and is a shining jewel of Iran. In recent years, considerable efforts have been made to transform it into a prime tourism hub within the country. Numerous Iranian families, as well as international travelers, flock to Kish to spend memorable holidays, captivated by its natural beauty and the myriad of tourist amenities that the island offers.
One of the standout features of Kish is that it's designated as a Free Trade Zone. This means that foreign visitors have the added advantage of not requiring a visa to enter and explore the island.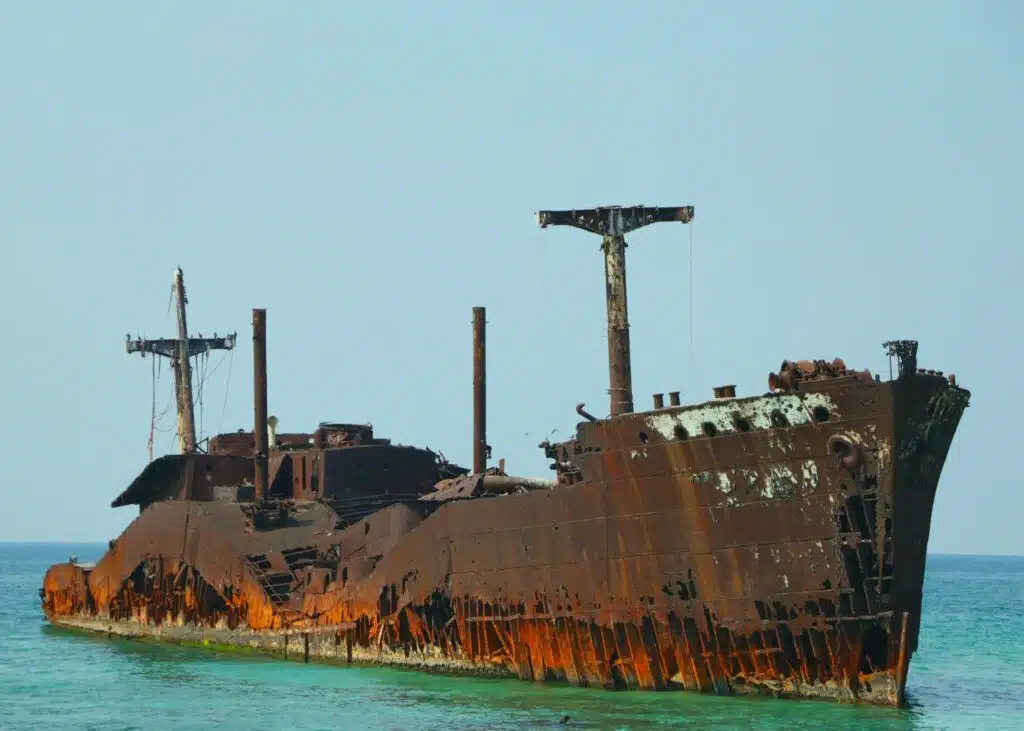 If Kish is on your travel radar, join us at SURFIRAN, and we'll be thrilled to share even more information about this enchanting destination. Whether you're seeking adventure, relaxation, or cultural immersion, Kish promises an unforgettable experience for every traveler.
Geographical Location of Kish Island
As we dive into our travel guide to Kish, the first thing to highlight is its geographical location. Kish is an island situated in the Persian Gulf and is a part of the Bandar Lengeh county in the Hormozgan province. Resembling the shape of an ellipse, the island stretches across an area of roughly 92 square kilometers with a circumference of about 45 kilometers. Specifically, it measures 15.5 kilometers in its east-west length and 7.5 kilometers north-south in width. Interestingly, Kish plays host to over a million domestic and international tourists every year.
In terms of accessibility and proximity to other places, Kish is separated by water routes from peninsulas and islands like Hendurabi (26 kilometers away), Khark (18 kilometers), Abu Musa (174 kilometers), Qeshm (220 kilometers), and the major port city of Bandar Abbas (298 kilometers). This makes it convenient for tourists who, after visiting Kish, can easily hop onto equipped modern ships to the surrounding islands and cities to explore their attractions.
Kish holds a significant place among Iranian cities and regions due to its unique geographical positioning. It plays a vital role in the nation's economy, especially in the tourism industry. One intriguing fact about Kish is its flat landscape. Unlike many places, the island lacks any topographical features like hills or mountains. When discussing the island's elevation, Kish rises about 32 meters above sea level, with its center reaching an altitude of 40 meters, marking the highest point of the island. This is also where Kish's airport has been strategically constructed, making it an easily accessible destination for travelers.
Visa Requirements for Foreign Visitors to Kish Island
Kish Island, located in the Persian Gulf, is a prime tourist destination in Iran, and its visa policies are more relaxed compared to the mainland. Here's a guide for foreign visitors contemplating a trip to Kish: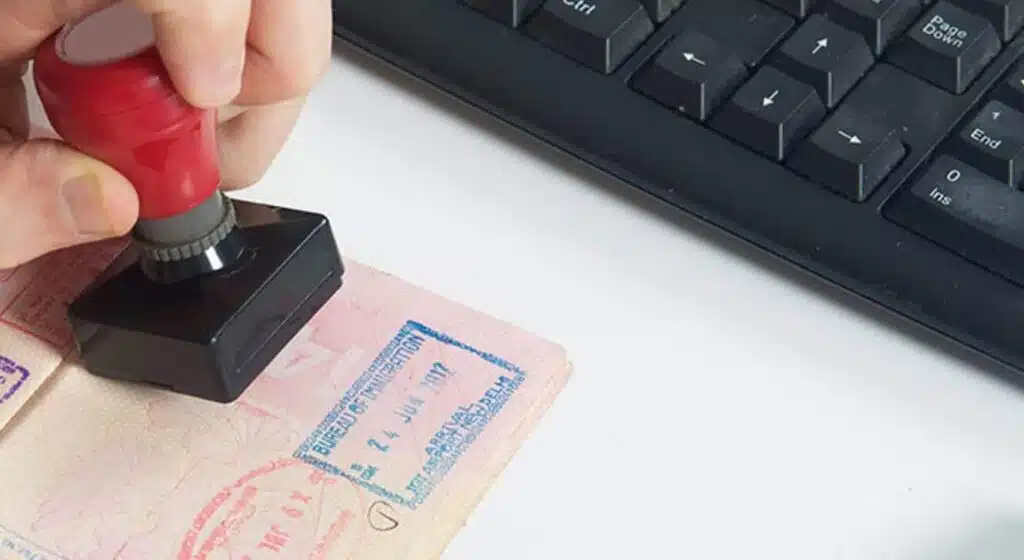 Visa-Free Entry
All tourists can travel to Kish Island without a visa for a stay of up to 14 days. This visa-free policy makes it easier for tourists to plan a short trip without the hassle of going through a visa application process.
Arrival at Kish Airport
Upon arrival at Kish International Airport, all foreign visitors must undergo a simple identification verification. After clearing the security checks, you'll be granted an entry stamp that serves as your permit to stay on the island for up to two weeks.
Extension of Stay
If you wish to extend your stay beyond 14 days, you must apply for a visa extension, which is subject to approval. It's recommended to approach the local immigration office well before your initial 14-day period ends.
Traveling to Mainland Iran
If after visiting Kish, you decide to travel to mainland Iran, you will need to obtain a proper tourist visa. This process involves applying through an Iranian consulate or embassy in advance. Remember, your visa-free entry to Kish doesn't grant you access to the rest of the country.
Required Documents
For visa-free entry, ensure you have a valid passport with at least 6 months' validity. Although a visa isn't required, it's always a good idea to carry a copy of your hotel reservation or invitation from a host, along with proof of sufficient funds for your stay.
Departure
Ensure that you depart Kish Island before or on the 14th day of your arrival unless you've secured an extension. Overstaying without approval can result in fines or legal complications.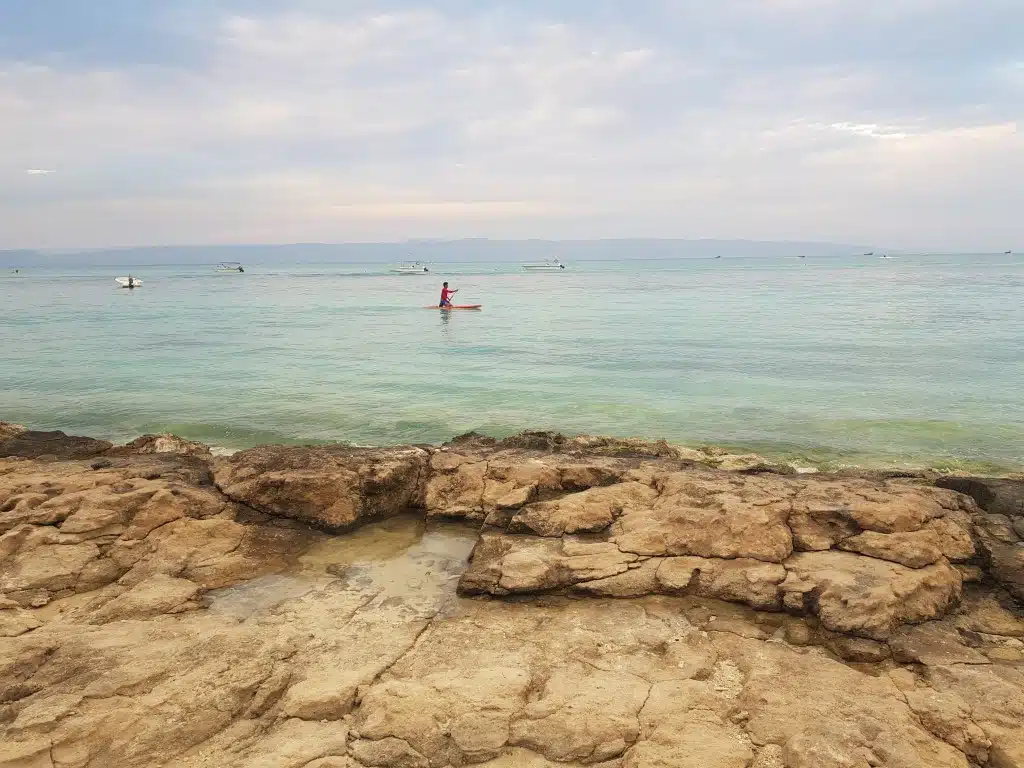 The Mesmerizing Beaches of Kish
One of the crown jewels of Iran's natural beauty is Kish Island, shimmering in the azure waters of the Persian Gulf. In essence, the stunning beaches of Kish – both for their natural vistas and recreational facilities – are compelling reasons for a trip to the island. These beaches, with their silvery sands due to the coral composition of the island, are a sight to behold. The sea here is incredibly clear; so much so, that the seabed remains visible even from a considerable distance. Environmental experts have deduced that the southern sea's clarity is due to the presence of corals, which, apart from enhancing its beauty, also play a role in purification. These factors combined have made Kish beaches immensely attractive to both domestic and international tourists. Another distinct feature of Kish beaches is their vast expanse, coupled with an unparalleled safety level, which is rare to find globally.
It's worth noting that the largest coastal park on Kish Island is named Mirmahna. Famous for its scenic beauty accentuated by its golden-orange sunsets, this park invites all visitors into a realm of deep tranquility. Here, one can stroll alongside the calm turtles of the island, soaking in the enchanting views of the southern shores. Additionally, cycling trails are available for enthusiasts, or you can buy fresh fish from the warm-hearted local fishermen of Kish. Grill your fish right on the beach under a canopy for a special treat. Interestingly, during specific hours of the day, you can also fish at the Mirmahna coastal park's pier.
A Journey Through the History of Kish
Let's embark on a journey into the heart of Kish's history. Few among us may have read or heard about the tales and chronicles of Kish Island, let alone consider its unique historical attractions for their travel itinerary. To truly appreciate the history of this island, one must travel back to the Achaemenid period. So, the next time you visit Kish, remember that the island is not just about shopping malls and beach activities. Its valuable ancient relics have transformed Kish into a must-visit destination.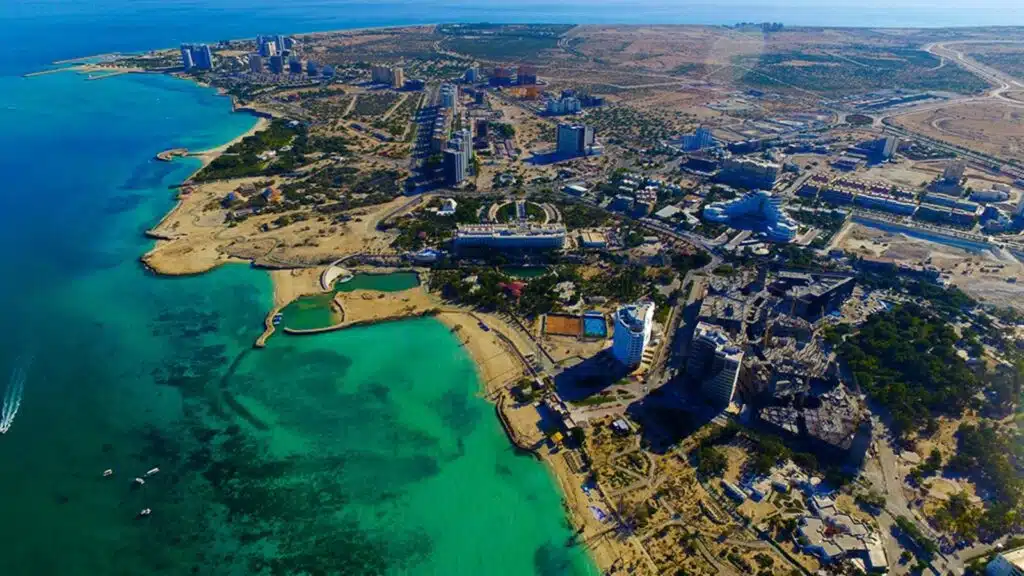 While Kish has modernized over the years, it has a history that spans over a millennium. For instance, the ancient city of Harireh, beautifully nestled in the heart of the island, is a testament to this long-standing history. Located in the northern part of Kish, Harireh covers an area of 120 hectares. Among the many structures found in Harireh, one house in particular has garnered much attention. This residence, often referred to as a mansion today, differs significantly from other homes in the ancient city. Its star-shaped tiles, likely imported from other cities, indicate that it once belonged to a wealthy inhabitant of Harireh. Additionally, a mosque discovered in the city appears to date back to the Seljuk era.
Which Activities to Choose in Kish?
Kish Island offers a broad spectrum of leisure activities for residents and tourists alike. With so much on offer, the challenge often becomes: which activities should we opt for? Travel guides suggest that due to the plethora of activities available, one should decide on their preferences before arriving in Kish. Broadly, Kish's leisure activities can be categorized into water-based and non-water-based activities, ensuring something for everyone, from children to seniors.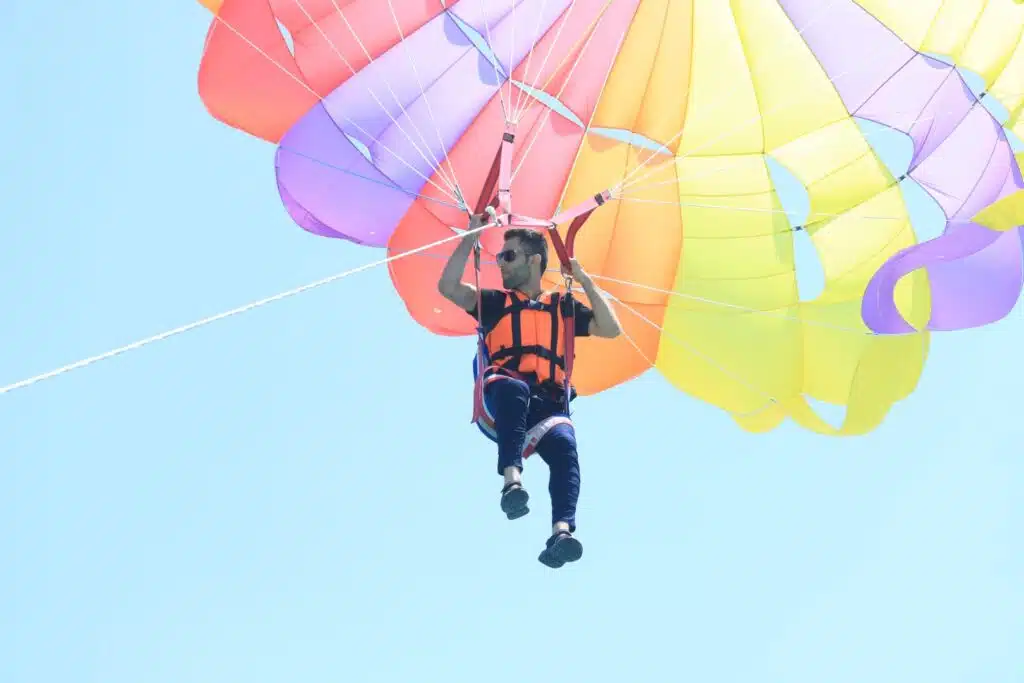 The island boasts an array of aquatic adventures, each offering a distinct thrill level. Several companies provide these water-based activities, and each has its unique features, thus varying in price. A popular feature offered by some of these centers is underwater photography during diving or other marine sports, allowing tourists to take home a cherished memory from their trip.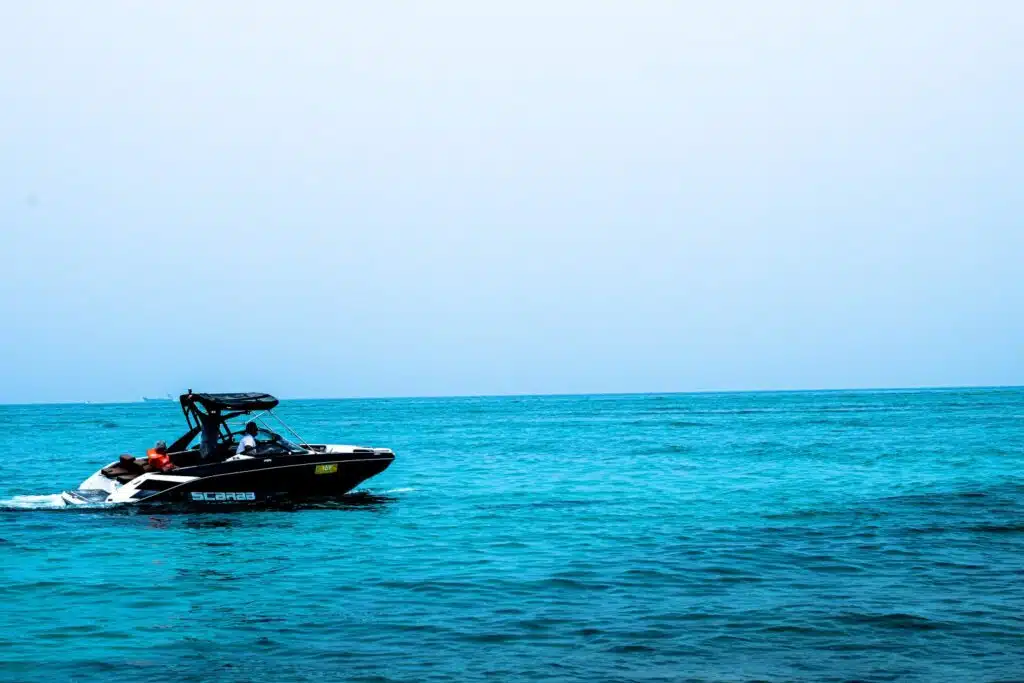 Jet skiing, parasailing, banana boating, the Ocean Water Park, and flyboarding are among the most favored water activities in Kish. However, the thrill-seekers' list doesn't end with water sports. If you're not keen on aquatic adventures, the island offers other adrenaline-packed activities. Biking, safaris, electric scooters, gyrocopters, and bubble soccer are just a few examples of the exciting non-water-based recreations available on this charming island.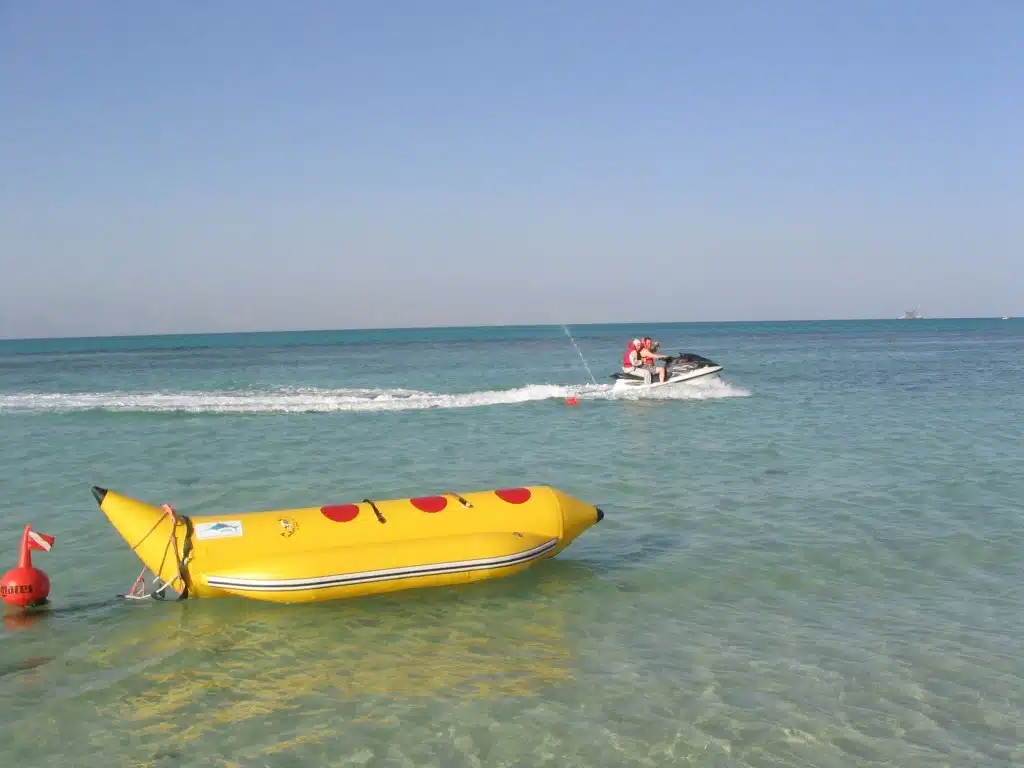 Water-Based Adventures in Kish Island
The recreational activities available in the heart of Kish Island, Iran, offer an unparalleled diversity. For many visitors, it presents an opportunity to explore their passion and skill in various water sports. In this section of the Kish travel guide, we will introduce you to two famous aquatic entertainments on the island.
Scuba Diving in Kish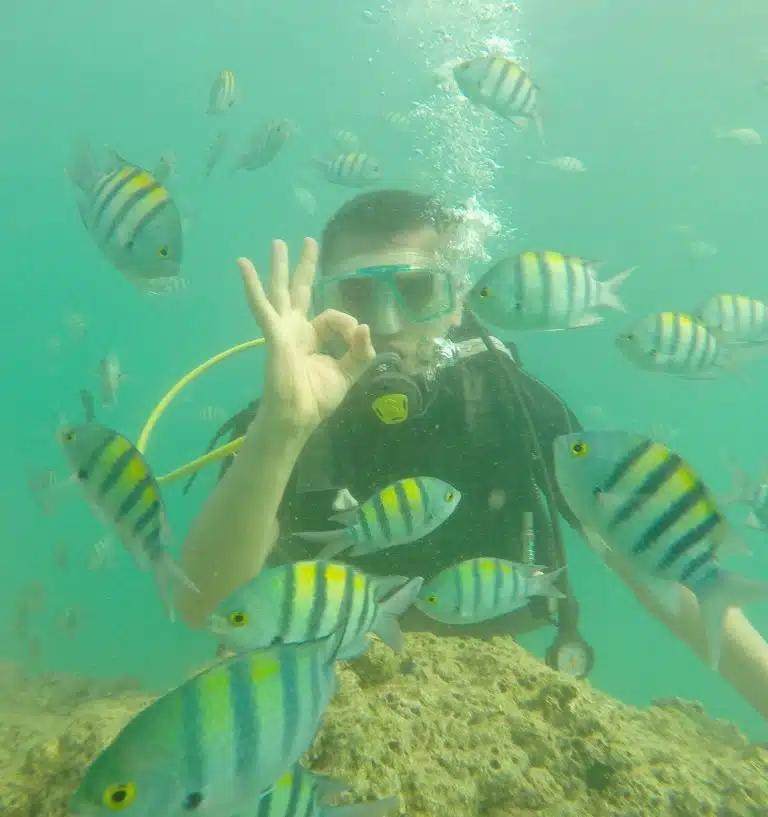 Scuba Diving in Kish One of the best and most exhilarating activities in Kish is scuba diving in the azure waters of the Persian Gulf. While diving in Kish, you can marvel at the sight of open sea fishes, touch live corals, and swim amongst other marine creatures. This unique experience can be forever captured with an underwater photograph. And if you're not familiar with swimming, there's no need to worry. Before entering the water, all participants are required to attend a brief scuba diving training session on how to breathe underwater.
Flyboarding in Kish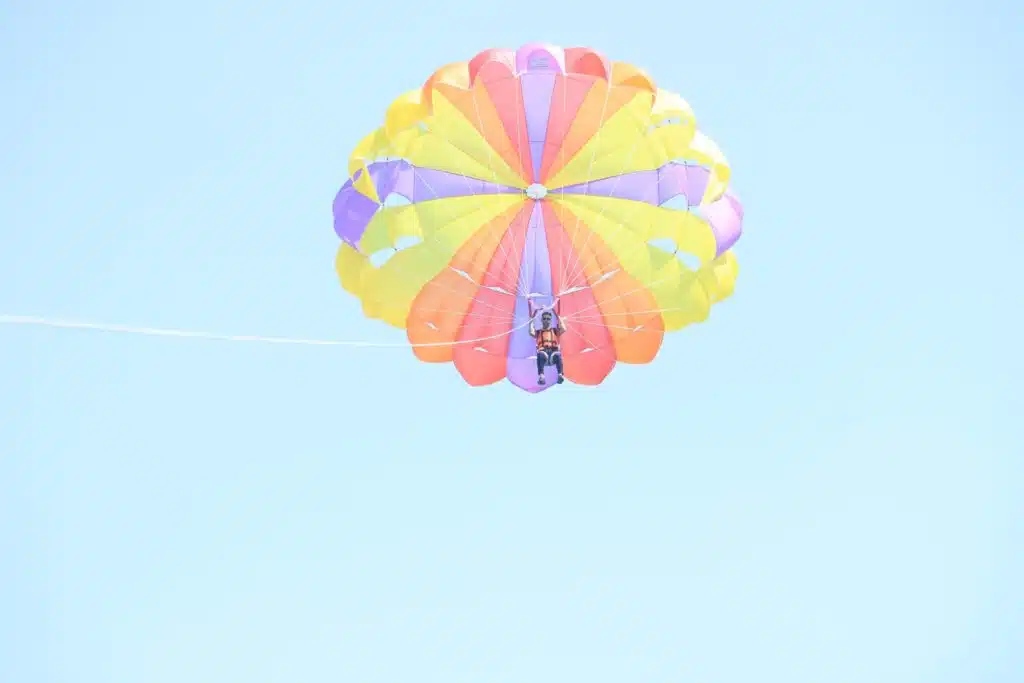 Flyboarding in Kish Flyboarding in Kish is among the most thrilling water sports, an experience not available in every city or region. Hence, if you're traveling to Kish, trying out flyboarding is highly recommended. In this activity, a special device is attached to your feet, which is connected to a jet ski that ejects water at high pressure. This allows you to soar up to 12 meters above the sea's surface. By moving your feet in the water, you can dive and then swiftly emerge back to the surface.
Attractions That Excite the Kids!
There are several recreational spots crafted exclusively for young ones in Kish to ensure that they, like other family members, enjoy their trip to the island. In this section of the Kish travel guide, we'll take a look at the attractions that get children excited.
Children's Park at Kish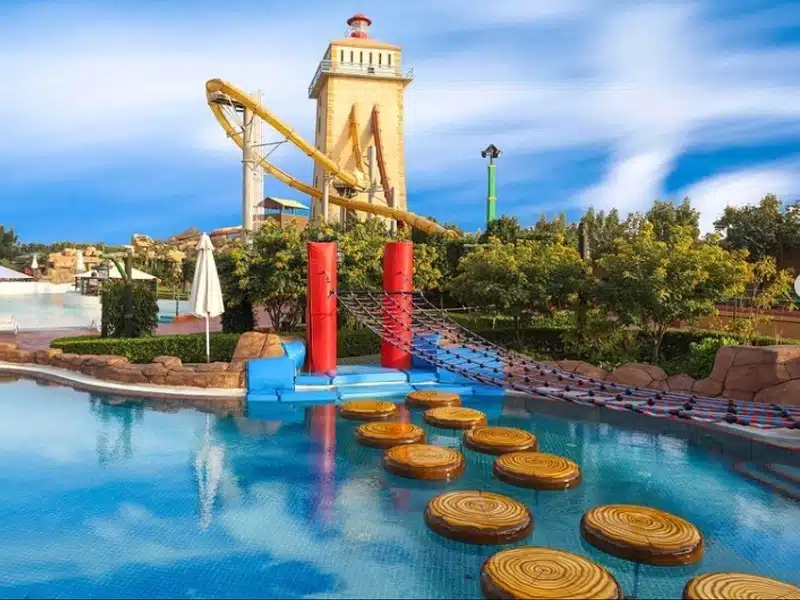 Children's Park at Kish Shopping Center One of Kish's recreational hubs for children is the Children's Park located within its shopping centers. By visiting this park, you're essentially hitting two birds with one stone. Not only can you peacefully carry out your shopping spree in one of Kish's shopping centers, but you can also leave your child to play in this well-equipped park. The Children's Park provides all the necessary amenities, including inflatable slides, intellectual games, and jumping attractions, tailored especially for children under 10 years old.
Dolphin Park (Dolphinarium Kish)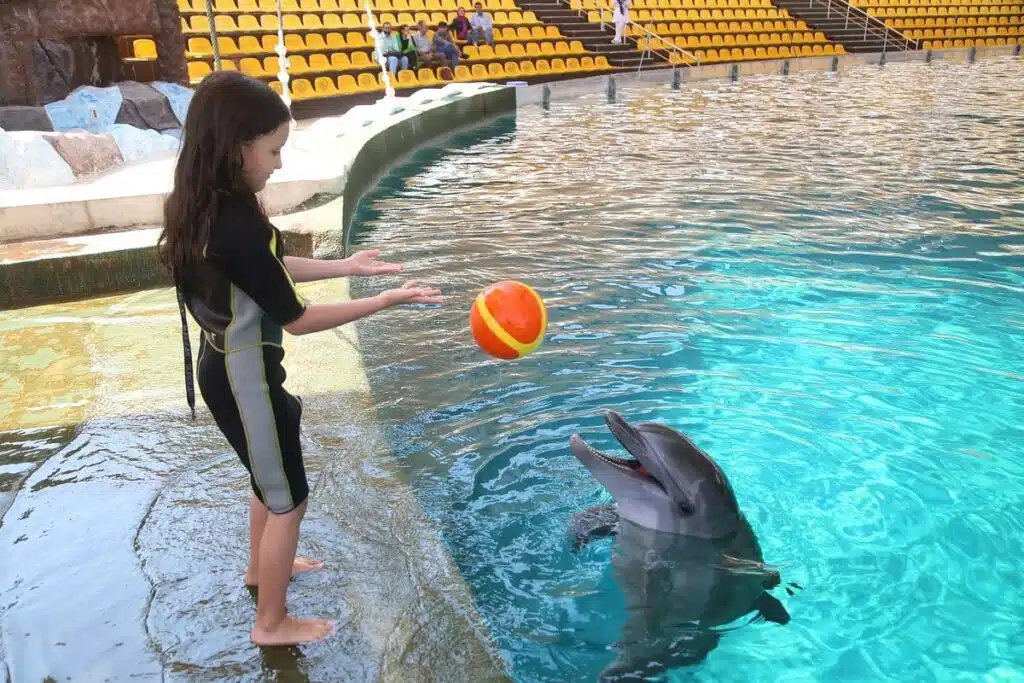 Watching the graceful movements of dolphins is a mesmerizing experience for both adults and children. Many families make it a point to visit the Dolphinarium in Kish to witness these marine wonders up close. It's an excellent way to entertain the children. This attraction is suitable for kids over 3 years of age. Moreover, beyond dolphins, the facility also houses other marine creatures like penguins and sea lions.
Thrills for Adrenaline Junkies
For those seeking a dose of thrill, Kish Island is an adrenaline lover's paradise. The island boasts a myriad of electrifying water sports that ensure beach and sea lovers are always entertained. The thrilling part is that these activities never feel repetitive, always injecting a fresh wave of excitement with each try. Let's explore a couple of these high-octane attractions.
Shuttle & Banana Boat Ride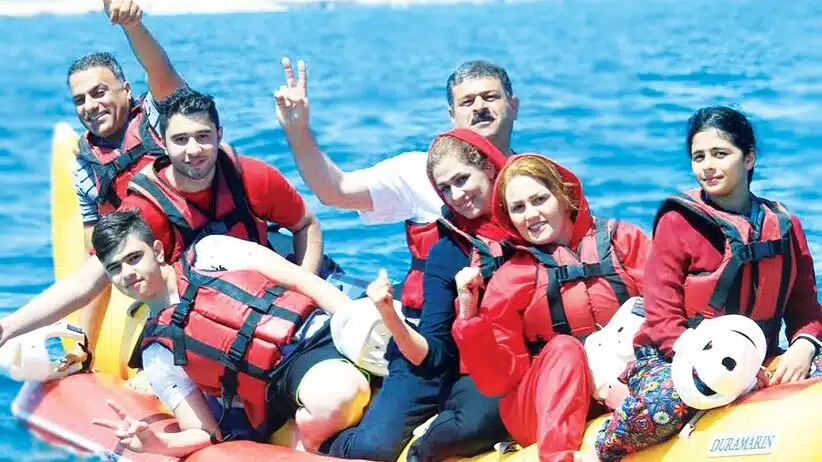 A popular and affordable water sport in Kish is the Banana Boat Ride. Here, participants sit on an inflatable tube tethered to a motorboat. As the boat speeds off, the tube bounces on the waves, offering riders a thrilling experience. Suitable for solo riders or a small group, this activity lasts about 20 minutes. It's advisable to know how to swim before embarking on this ride.
Desert Safari

Venturing beyond water-based activities, one of the most thrilling experiences in Kish is a desert safari. Roam the sandy dunes at high speeds in specialized vehicles, expertly driven by experienced drivers. Often, these safaris are combined with desert tours, where you can also witness local wildlife. Additionally, you can indulge in other exciting activities like ATV quad biking, buggy rides, drifting, camel riding, trampolining, bungee shooting, bubble soccer, the magic cylinder, and Zorb ball.
So, if you're looking for a blend of serene beauty, aquatic wonders, and adrenaline-pumping activities, Kish Island in Iran is the place to be!
What Souvenirs to Buy from Kish?
No matter where you travel, choosing souvenirs can always be a bit of a puzzle. And considering that millions of tourists flock to Kish Island every year, there's a broad array of souvenirs to pick from, which might make the decision even more daunting. But worry not! In this guide to Kish, we'll delve into the best keepsakes to take home with you.
Fish and Shrimp
One of the most pleasurable parts of a trip to Kish is indulging in its fresh seafood. The fish market here offers an array of species that are a treat to the taste buds. You can find exquisite varieties like Sheer fish, Spearfish, Red Snapper, Hammour, and Sardine. But it's not just about the fish – shrimps are another must-buy. The island boasts a diverse range of fresh shrimp, each variety finding its own set of enthusiasts.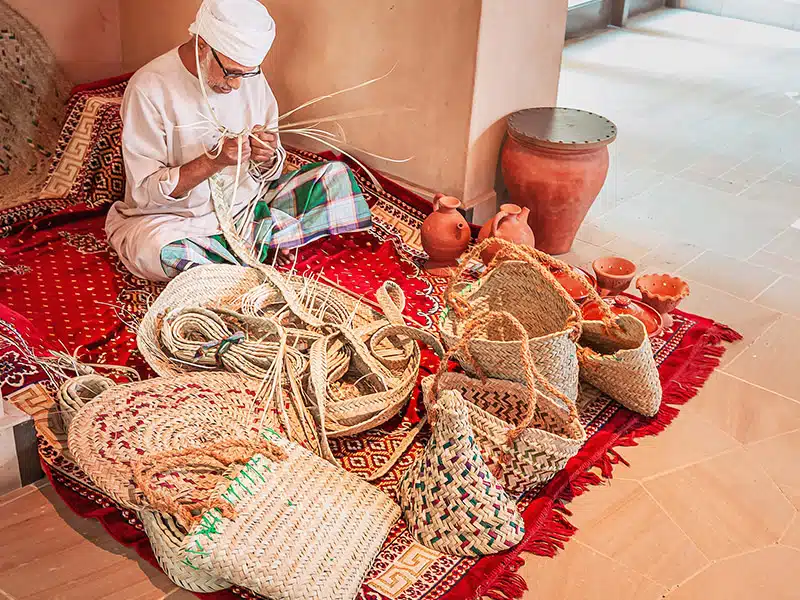 Kish's Indigenous Handicrafts
Exploring the native handicrafts of Kish could turn out to be one of the most memorable parts of your journey. The island boasts some truly magnificent and valuable handcrafted items, making them perfect souvenirs or mementos of your trip. Among these treasures, you can find intricately needle-woven rugs, clay and pottery jars, wicker baskets, and fabrics adorned with 'Golabtoon' embroidery and sequins. These Kish souvenirs are particularly suitable for those who have an appreciation for art, decorative items, and handmade crafts. Additionally, decorative seashells and ornamental fish artifacts, especially in the traditional markets, are captivating sights that many choose to take home.
So, the next time you're wandering the vibrant bazaars and shops of Kish, keep an eye out for these gems. They're not just purchases; they're memories you can touch and feel, reminders of a mesmerizing island getaway. Safe travels and happy shopping!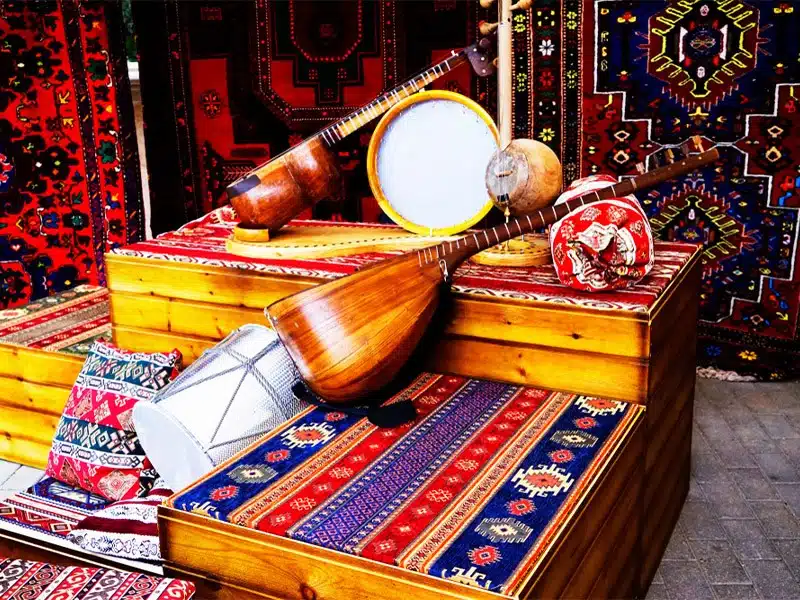 The History of Kish Island
Kish Island's history is rich and filled with many highs and lows. Our journey through the travel guide to Kish reveals that the birth of the island dates back about 200 million years. The separation of intercontinental plates and their subsequent pressure on each other led to deformations, resulting in the emergence of mountains. This geological activity in the Iranian plateau culminated in the creation of the Zagros mountain range and eventually, islands like Kish and others in the Strait of Hormuz.
Historically, Kish made its mark during the Achaemenid (Persian) Empire. The Achaemenid naval forces frequented the island, establishing various settlements there.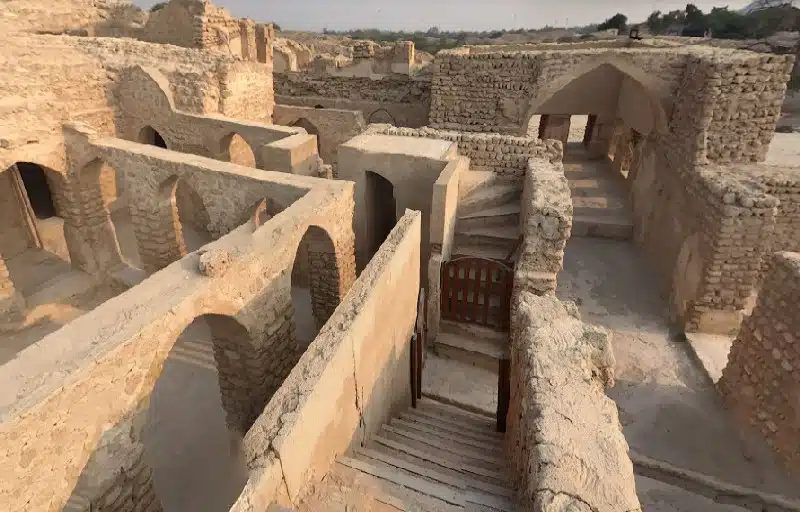 Following the defeat of the Achaemenids by Alexander the Great, this Greek conqueror, eager to explore cities and islands in the Sea of Oman and the Persian Gulf, dispatched one of his naval commanders on a reconnaissance mission to this region. This admiral, named Nearchus, left behind numerous manuscripts detailing his visits, highlighting Kish's beauty, lush palm groves, and vibrant gardens.
The 16th century saw a significant shift in the island's fate. Coinciding with Europe's economic transformations, the Portuguese, after torching Muscat and several other islands, made a halt in the city of Hormuz. They demanded the rulers of Hormuz and Kish to surrender. The Amir declined their terms, leading the Portuguese to seize both Hormuz and Kish. This invasion marked a turning point for Kish, sending it into a period of decline. The Portuguese reigned over Kish until the Safavid era, causing extensive damage and desolation. However, their dominance was eventually challenged by Shah Abbas, who initiated the liberation of Kish and successfully expelled the Portuguese, restoring the island's integrity.
When is the Best Time to Visit Kish Island?
Planning a trip to Kish Island? Let's dive deep into the perfect seasons to make your trip unforgettable!
If the core of your travel desire is to swim in the crystal-clear waters and enjoy Kish's myriad attractions, the best time to visit would be from mid-fall until the end of April. During these months, the weather is beautifully temperate – neither too cold nor too hot. The sun, especially from fall to winter, has a milder intensity, allowing travelers to bask under its glow and swim for extended periods without the risk of sunburn.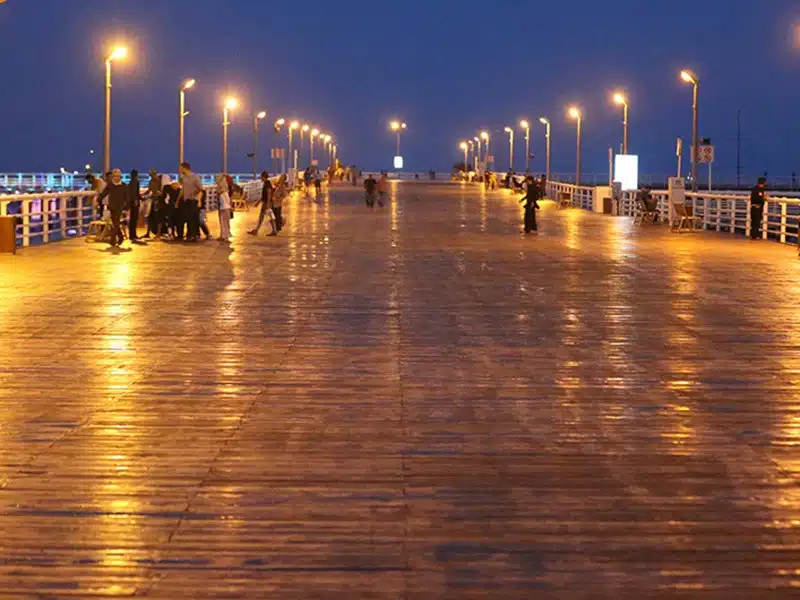 However, a word of caution: some of the chillier days might make the sea a bit brisk for swimming.
As we discuss the island's weather nuances, it's important to note that late fall and mid-winter might present you with sudden rainstorms, making it challenging to enjoy beach activities or aquatic recreations. And if you're considering traveling to Kish towards the end of winter, especially in the month of Esfand (late February to late March), do plan wisely. This period aligns with the Iranian New Year, Nowruz (Norooz), making the island incredibly bustling with tourists. If long queues and crowded passages aren't your cup of tea, it's advisable to avoid visiting Kish during the Nowruz holidays.
Another enticing time to explore Kish is during the beautiful autumn season. Especially in the months of Aban and Azar (mid-October to mid-December), summer's humidity dwindles, and the biting cold of winter is yet to set in. The winds are also milder. So, if you're enchanted by the crisp and pleasant ambiance of fall, Kish Island awaits you with its autumnal charm!
Visiting Kish Island in Spring
Springtime has a magnetic pull for travelers across most regions of Iran, and Kish Island is no exception. Many travel guides highlight the numerous advantages of visiting Kish during this blooming season.
Throughout spring, seasonal winds primarily flow from the northwest. The first half of spring promises cooler and more favorable weather compared to its latter part, which edges closer to the hot summer temperatures on Kish Island. Essentially, spring acts as a temperate bridge between the cold winter and the sizzling summer. As spring fades, Kish's climate begins to warm up rapidly, with humidity levels naturally increasing.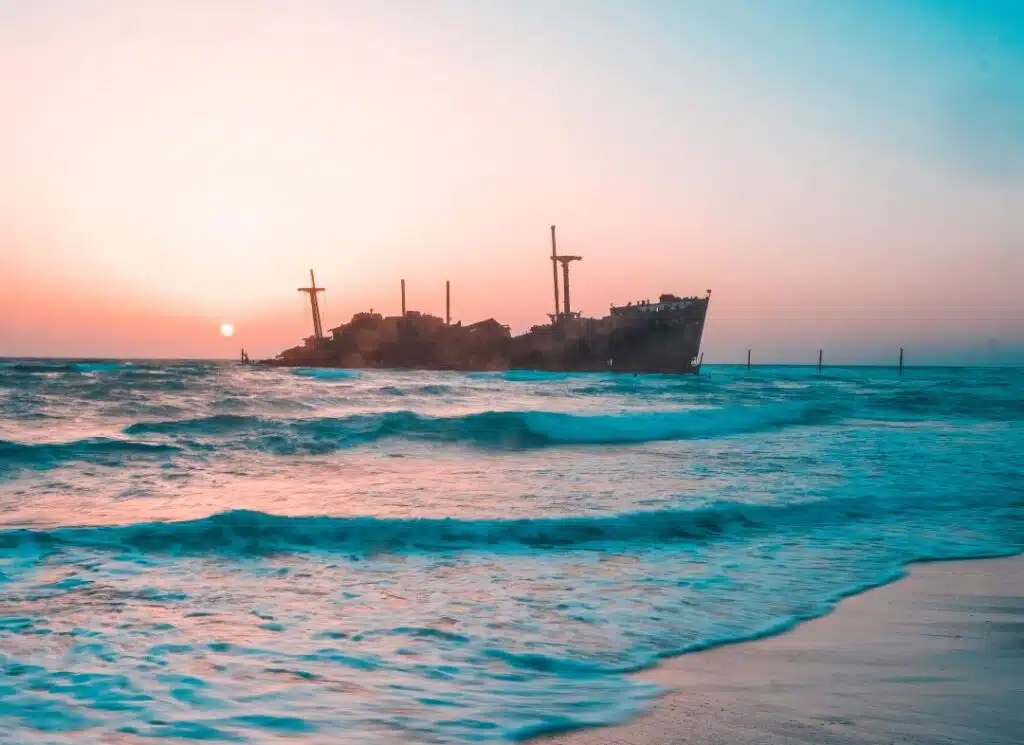 One of the prime times to visit Kish could be during Farvardin (late March to late April), but brace yourself for a wave of tourists during this period, especially around the Iranian New Year, Norooz. However, with its gentle climate and the considerably reduced humidity, Ordibehesht (late April to late May) emerges as one of the best months for a Kish escapade.
Throughout spring, Kish boasts a moderate and mild climate. Harsh winds and torrential rains are almost unheard of during these months, leading to a palpably reduced humidity level. And when it comes to minimal humidity, again, Ordibehesht stands out as the optimum month for a trip. But a word of advice: due to the high demand around the Norooz holidays, tour packages for Kish can be at their peak pricing.
The island's landscapes transform beautifully in spring, with greenery sprouting in all corners. The Persian Gulf's shores offer a plethora of water-based activities for tourists. Whether you're interested in boat rides, diving, or simply sipping delicious beverages at the coastal cafes, Kish's offerings are boundless. The allure of partaking in these activities while surrounded by the island's rejuvenated natural beauty makes springtime in Kish a travel experience to cherish.
Traveling to Kish Island in Summer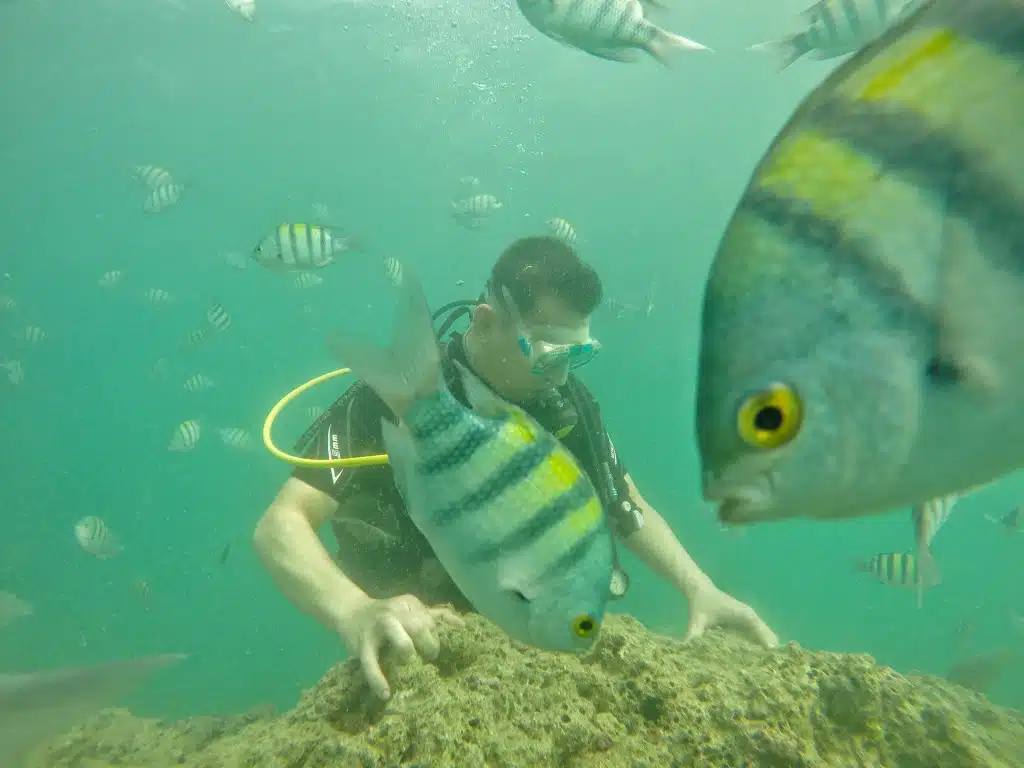 If you're looking to explore the wonders of Kish Island on a budget, summer might just be the ideal time for you. According to travel guides focused on Kish, this season often flies under the radar of many tourists primarily due to the sweltering heat. But this can be a silver lining for savvy travelers: with fewer tourists flocking the island, summer sees a significant drop in the prices of both flight tickets and hotel reservations compared to the more popular spring and winter seasons. This makes it a golden window for those looking to experience the southern part of Iran without burning a hole in their pocket. However, a word of caution: the searing summer heat can be quite intense, potentially limiting your daytime activities and explorations.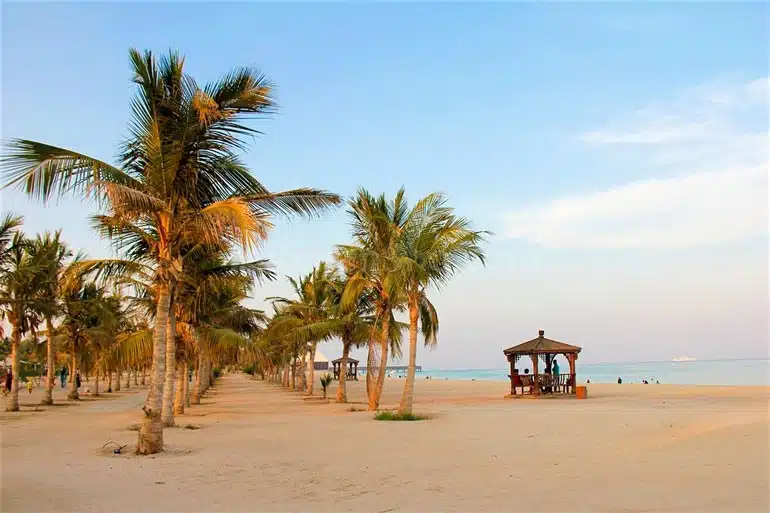 But what truly adds a dash of zest and zeal to Kish's summers are its sensational festivals. During this period, cheerful celebrations are more prevalent, and shopping centers lure tourists with even bigger discounts. So, if you have an inclination towards participating in vibrant concerts and fun-filled programs, summer is definitely your season to visit Kish. Moreover, the island's clubs offer a plethora of maritime recreations, including parasailing, shuttle boat rides, scuba diving, paddleboarding, flyboarding, and jet skiing. The evenings, with their slightly cooler vibes, are perfect for strolling through shopping centers, making the most of the discounts and snagging your desired buys.
However, if high temperatures are a complete no-go for you, it might be wise to choose another season for your Kish escapade. It might sound astonishing, but the temperature in Kish can sometimes soar to a staggering 50°C (122°F) during summer. So, while the season offers a blend of budget-friendly options and festive fun, ensure you're well-prepared for the tropical heatwave.
Traveling to Kish Island in Autumn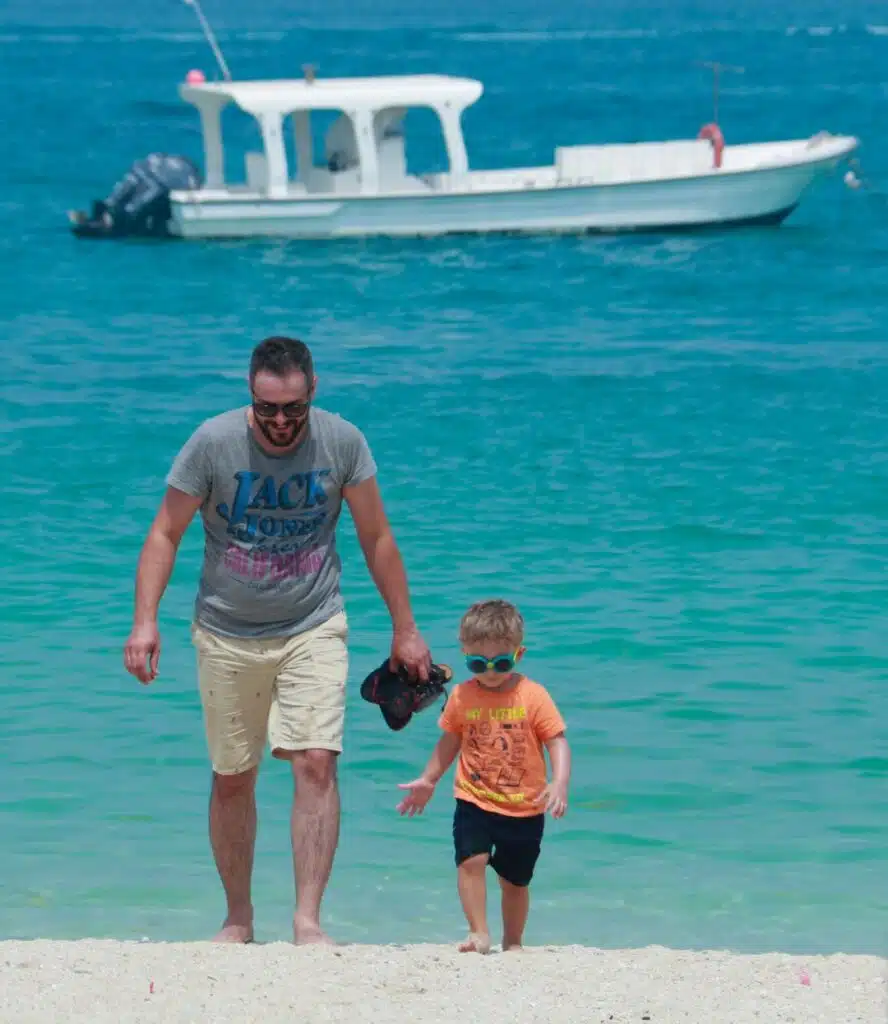 Autumn in Kish Island has a special allure, capturing the hearts of many travelers. As we delve into this segment of the travel guide for an autumnal visit to Kish, the charm of this romantic season becomes palpable.
Kish's autumn season kicks off with the month of Mehr, typically around late September to late October. During this month, the essence of summer still lingers in the air, with temperatures remaining quite warm. Rainfall in Mehr is comparatively less than the other autumn months. Moving forward, Aban (late October to late November) sits on the cusp of summer's humidity and the sharp winter rains. However, it's Azar (late November to late December) that stands out as the rainiest month of autumn on the island. The tranquil ambiance during this rainy month attracts many couples seeking a serene getaway.
Whichever month you choose, any autumn month can be a splendid time for your Kish adventure. We'd personally recommend the latter part of the season as the climate becomes cooler, providing a refreshing change from the earlier warmer months. But a heads-up for those planning to visit in Azar: be prepared for occasional sudden showers. Yet, these seasonal rains don't diminish the allure of Kish in the fall!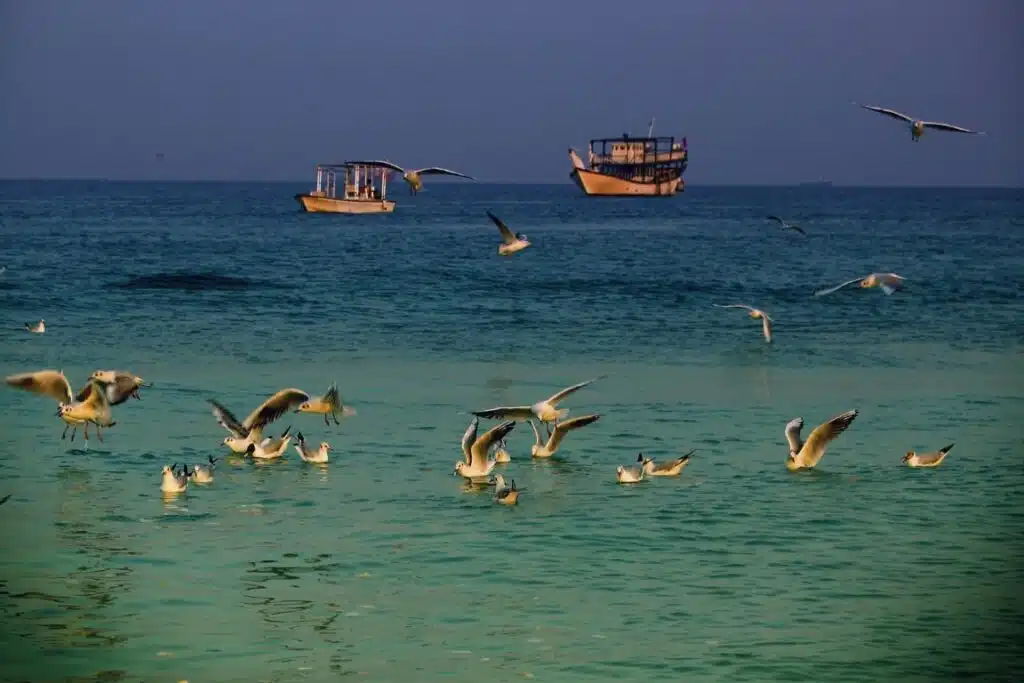 What adds to the enticement of an autumn visit? The numerous autumnal discount festivals! Look out for the special 50% off sales around the 20th of Aban and take advantage of reduced hotel prices. Autumn stands out as a cost-effective season for buying Kish tour packages. The onset of the school season means fewer people are looking for short getaways, resulting in a quieter and more peaceful island atmosphere. This tranquility is also reflected in the reduced rates for Kish tours. Although, keep in mind that while the rates for tours, hotels, and beach activities might be a tad higher than summer, they usually are quite reasonable during the autumn months. As a pro-tip, it's always a good idea to check the weather forecast before embarking on your autumn journey to Kish.
Traveling to Kish Island in Winter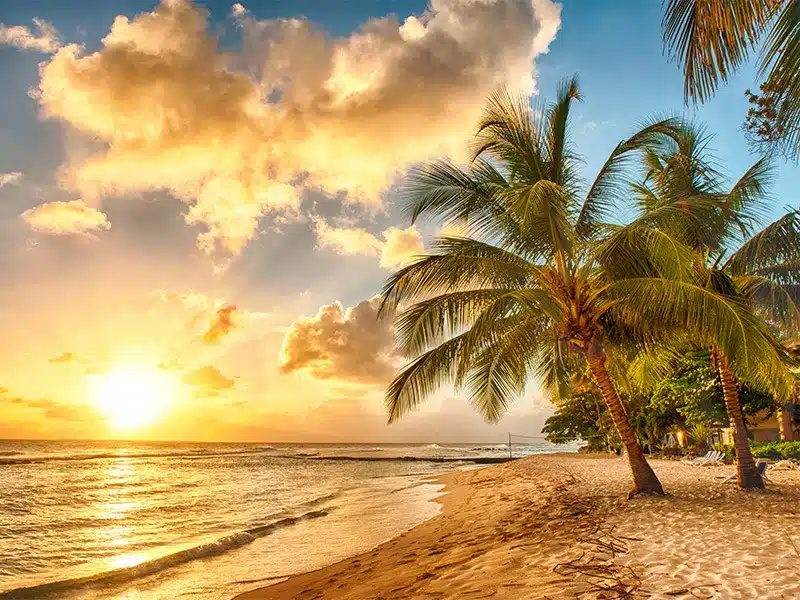 Heading to Kish in the winter is a top recommendation for any seasoned Iran explorer. The island's winter climate starkly contrasts the conditions found in the western cities of Iran. The humidity levels average out, and the temperatures drop to their lowest during this season. This is precisely why many opine that winter is the most opportune time for a trip to Kish. As winter months progress and give way to spring, there is a gradual uptick in temperature. Almost every day in winter witnesses rainfall on Kish.
So, if you've planned a winter getaway to Kish, don't forget to pack your umbrella! While sunbathing or beach activities might not be on the cards during this time, you'll relish the mild weather, oscillating between 9 to 22 degrees Celsius. This makes winter in Kish the prime choice for those looking to escape the scorching southern heat but still yearn to visit the country's southern coastlines.
In the travel guide for Kish, it's mentioned that as Esfand (late February to late March) rolls in, the island's weather starts to embrace a more spring-like feel. This transition offers an especially pleasant climate for travelers. One key consideration for winter travelers is that tour and hotel rates in Kish during winter are a tad higher than in autumn. As industry insiders would tell you, Kish's winter season is considered its "high season". However, worry not, for "SURFIRAN" offers some of the best tour packages and top-notch hotel reservations in Kish, ensuring you get the most value for your money. And, just as a reminder, always check the weather forecast before setting out for your winter journey to Kish.
When is the Best Time for an Affordable Trip to Kish?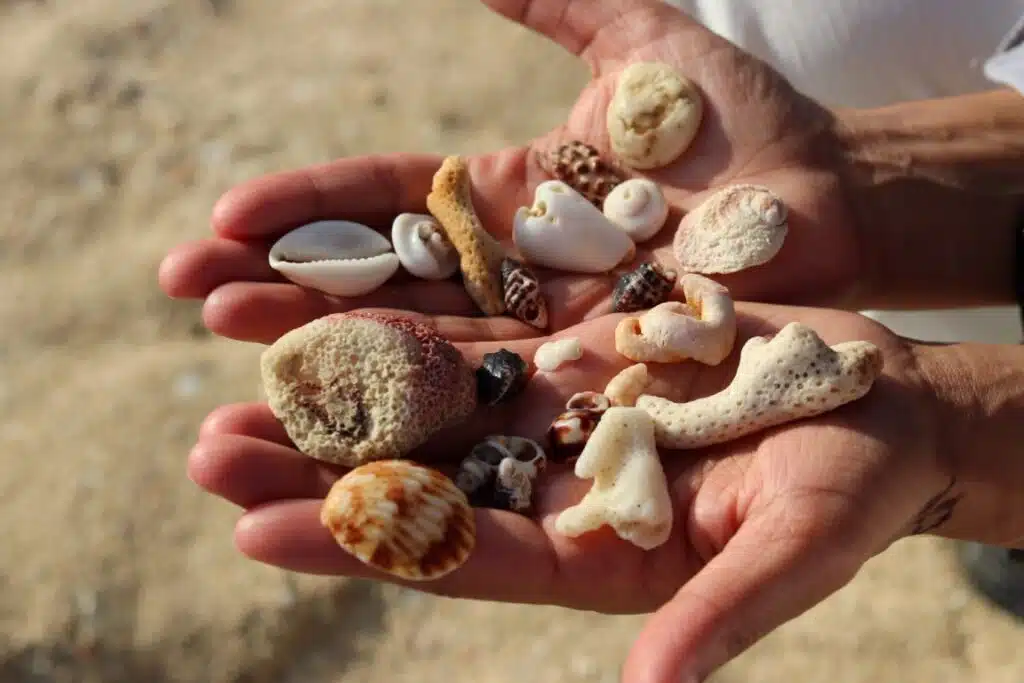 Many readers of the Kish travel guide might be wondering: When can you get the most affordable trip to Kish? Every year, close to two million people journey to Kish. The lowest recorded travel occurs in Mehr (October), and travel dips again in the latter part of Esfand (March) and early Farvardin (April). Amidst the summer months, Mordad (August) witnesses the least amount of travel. Notably, one of the best periods considered for the cheapest travel to Kish is right after the Nowruz holidays. During Nowruz, many Iranians travel for leisure to various parts of the country, including Kish. However, post-celebration, daily routines resume, and everyone returns home. As a result, it's not surprising to see significant drops in the costs of Kish tours, airfares, and hotel rates.
Thus, during this time, you can plan an affordable domestic trip for yourself and your family. Another excellent opportunity for a budget-friendly trip to Kish is at the beginning of Mehr (October). During the summer holidays, due to school breaks, people have the perfect opportunity to travel, so naturally, the number of travels decreases after these holidays. With schools resuming, many families aren't traveling. Beyond reduced costs, there's also a good chance you can snag charter flight tickets to Kish at a more reasonable rate. Overall, the second half of the year is an ideal time to visit this island, and it's also the most economical.
How Can You Reach Kish Island?
Once you've decided when to visit Kish, the next topic in the Kish travel guide is about transportation. You might be wondering, how can one reach Kish Island? While some tourists might perceive traveling to this island as arduous and expensive due to certain conditions, there are various transportation methods available from all over Iran. The travel routes to Kish Island include:
Air routes
Land routes
Sea routes
Before diving into each method, it's worth noting that traveling solely by boat to Kish isn't possible. First, you need to reach Bandar Abbas, and from there, you can proceed either by sea buses or land transport. If you've chosen to fly to Kish, you can conveniently travel directly without the need for maritime transport. Kish is an island located in the south of Iran, and for reaching it, you can only travel by sea from nearby islands.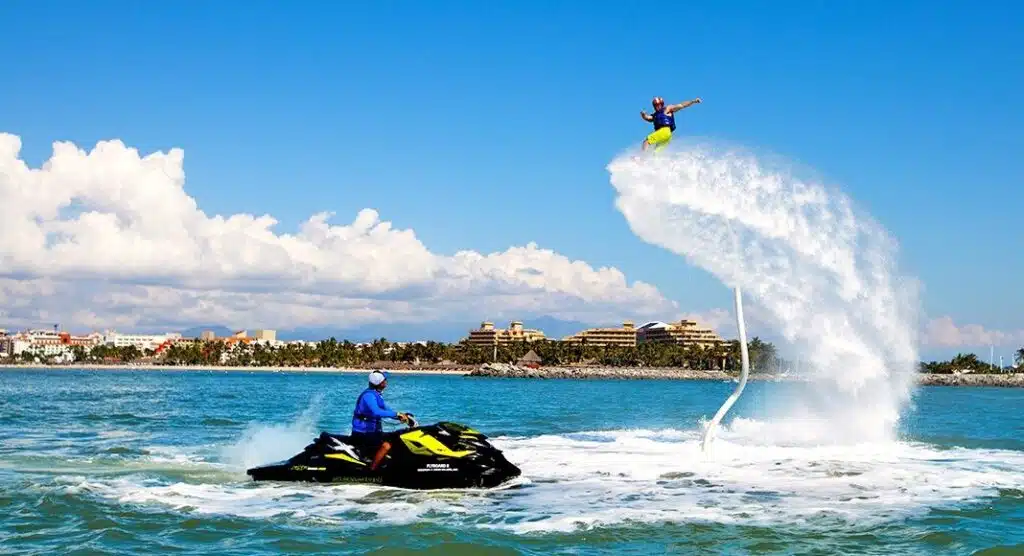 To do this, once you arrive in Hormozgan province, start your sea journey from one of the three ports heading towards Kish Island equipped with passenger ferries. Besides these ferries, there's another exhilarating and enticing means of transportation between the port and the island: boats. Numerous equipped and modern boats operate in the ports of Hormozgan province.
Land Travel to Kish
Many travelers opt for a land route when heading to Kish Island. In this guide, we delve into this fascinating journey. These adventurers willingly endure the long road, facing driving challenges, all to enjoy the scenic route leading up to Kish and experience a thrilling adventure. Traveling by land to this gem of the Persian Gulf can indeed provide memorable experiences. Your mode of transport to Kish can be a personal vehicle, a train, or a bus. The distance from Tehran to Bandar Abbas is approximately 1,300 kilometers, which means you'll be on the road for around 14 to 18 hours. Remember, it's a lengthy journey, and no one travels it without making stops.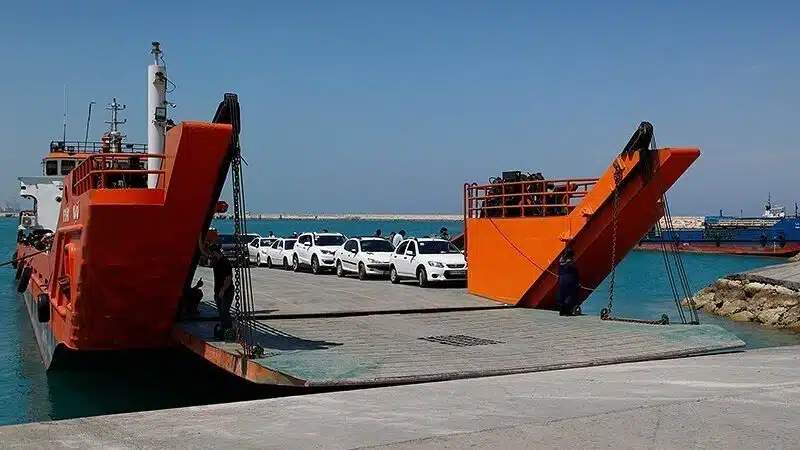 One of the methods of land travel to Kish is by bus. This can be considered the most economical way to reach Kish Island. To travel to Kish by bus, start from the bus terminals in your city and head towards Bandar Abbas. From Bandar Abbas, proceed to Bandar Charak, from where ferries will take you to Kish Island. In addition to this, another attractive means of land travel to Kish is by train. Many cities in the country have railway services leading to Bandar Abbas. While travel by this method is time-consuming, it does offer the chance to thoroughly appreciate the route's abundant beauty. Once you reach Bandar Abbas, similar to the bus method, head to Bandar Charak and catch a ferry to Kish Island.
Introducing Access Routes to Kish Port
Let's delve into the various access routes to the port of Kish. According to our travel guide to Kish, the island's port is located in the north and serves as the primary harbor for Kish. This port covers an area of approximately 110 hectares. Notably, this dock was built in 2008 by the Free Zone Organization. Many oil companies, including the National Drilling Company, Petro Iran, Total, Petropars, Development, Statoil, Agip, Iran Oil Well Services, and the Continental Shelf Oil Company of Iran, have established their logistics and support centers at this port. This has increased traffic and cargo operations at this location. Part of Kish Port is dedicated to passenger terminals, which handle a significant number of domestic and international travelers daily.
Entering Kish Island via Kish Port is possible, and there are three ports, Charak, Aftab, and Lengeh, which provide services to this main port. It's essential to note that the transfer of vehicles and passengers is facilitated using a 'Landing Craft'. A Landing Craft is a vessel designed to transport vehicles and cargo. If you decide to travel to Kish Island in your personal vehicle, you can drive to Bandar Abbas, and then, using various ports like Charak and Aftab, take a ferry along with your vehicle to the island. The option to move to ports in Lengeh and other locations also exists. Moreover, ferries also operate to several Persian Gulf Arab countries.
Air Travel to Kish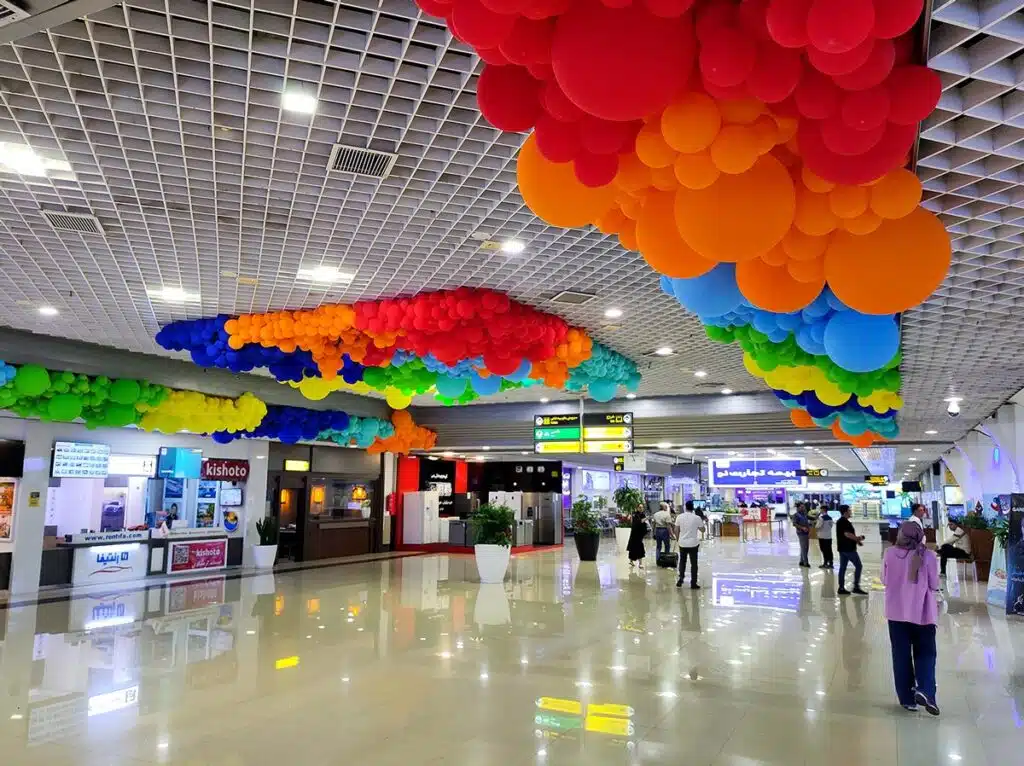 Flying to Kish Island is a wonderful way to transport yourself to this stunning location. Based on the Kish travel guide, there's been a positive trend in the number of travelers choosing the aerial route to visit Kish. On average, about 20,000 domestic and international flights land at Kish airport annually, facilitating travel for 2 million passengers. Impressively, 82% of these flights and 94% of these passengers are domestic travelers. Currently, direct flights to Kish are available from over 13 cities in Iran, including Tehran, Shiraz, Mashhad, Isfahan, Bandar Abbas, Tabriz, Kerman, Kermanshah, Ahvaz, Yazd, Rasht, Sari, and Asaluyeh. On average, there are 45 domestic flights daily at Kish airport, which peaks to around 100 flights during the Persian New Year, Norouz.
Though air travel to Kish can be more expensive compared to other means, there are tips to score affordable flight tickets. For instance, early morning bookings typically fetch you better rates. Also, when searching for tickets to Kish, consider activating the "round trip" option on the OrientTrips website. It's often more economical to purchase a return ticket than two one-way tickets. By choosing OrientTrips as your ticket booking reference, you can explore the best prices and conditions for your flight to Kish.
Access to Kish Airports
Now, let's dive into an overview and accessibility details for Kish airports. The Kish International Airport is located in the west of Hormozgan province and is under the jurisdiction of the Kish Free Zone Organization. The airport spans an area of 9 square kilometers and is built 40 meters above sea level. The presence of four terminals at the Kish airport makes it one of the country's significant hubs. It's worth noting that the domestic terminals occupy an area of 9,500 square meters, while the international terminals cover 4,000 square meters. The CIP lounge of this airport is approximately 500 square meters in size.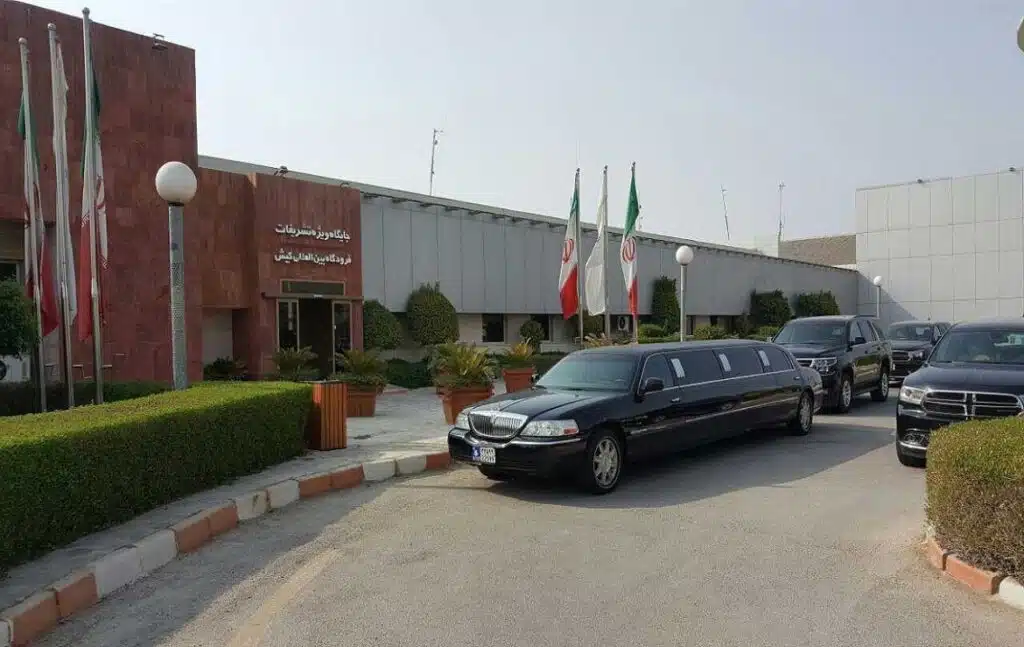 The Kish International Airport boasts two runways and five terminals. It hosts 13 airlines and oversees around 40 domestic and two international flights daily. The domestic flight terminal operates from 6 a.m. to midnight to welcome travelers.
Many of Iran's active airlines provide services at this airport. These include Aseman, Aria, Iran Air, Mahan, Eram, Iran Airtour, Kish, Saha, Taban, Zagros, Naft Air, and Caspian Airlines. For your convenience, the Kish Island Airport is located on the Airport Boulevard. On the island, white shuttle taxis are operational and offer transport to any part of Kish. You can avail of their services for seamless travel or use minibuses to reach your hotel.
Where to Stay in Kish?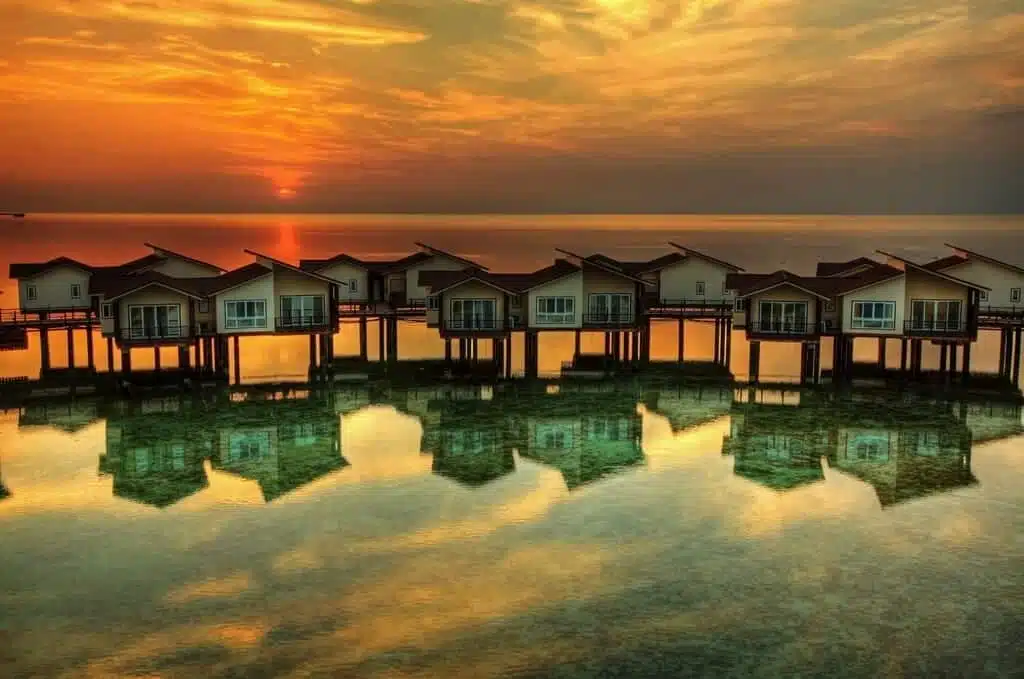 One of the fundamental questions when planning a trip to Kish is, "Where should one stay?" Once upon a time, visiting the beautiful island of Kish was known as an expensive luxury in Iran. However, now there are multiple ways to cut costs. One effective way is by managing accommodation expenses. Generally, for travelers heading to Kish, there are two primary categories of hotels:
Luxury Hotels
Economic Hotels
In the past, the unparalleled island of Kish was home to numerous expensive hotels, but today, their number has grown significantly. Hoteliers are competing to offer the best services to their guests. In addition, there are now luxury beachfront and seaview hotels in Kish. Having prime beachfront locations or rooms positioned directly over the water understandably raises the prices of these accommodations.
However, among the economical options, you'll find two subcategories. First, there are the older hotels, which have evolved more slowly than their counterparts and now serve guests at more affordable rates. The second category consists of newer hotels, built in recent years, catering to travelers with tighter budgets. Both types strive to satisfy their guests to the fullest. In addition to hotels, Kish Island also offers beautiful villas for rent, especially when the main owners are not residing there.
Luxury Hotels in Kish
While your trip to Kish will immerse you in fantastic shopping centers, exquisite restaurants, and entertainment hubs, the experience can be enhanced by staying in one of Kish's luxury hotels. Many of Kish's luxury accommodations have won international awards and address all the needs of their guests with unparalleled quality. A standout in the list of Kish's luxurious 5-star hotels is the "Toranj Hotel." This hotel is uniquely constructed over the sea. The rooms of the Toranj Hotel are designed as cabanas — structures resembling tropical huts situated over water. These cabanas are not only luxurious but are also designed to withstand the salty sea air and water without damage.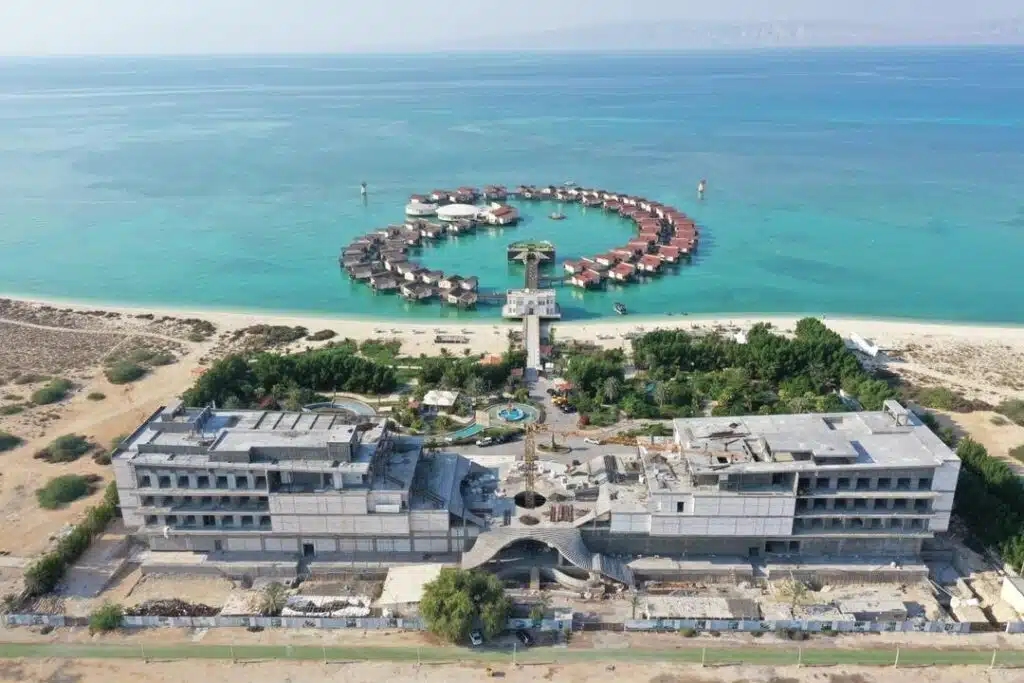 What's fascinating is that parts of the cabana floors are made of glass, allowing hotel guests to directly view the sea below. Within the hotel premises, golf carts are used for transporting guests. The unique beauty, abundant facilities, and top-notch services of the Toranj Hotel solidify its position as one of Kish's premier luxury hotels. Additionally, the Toranj Hotel boasts features such as room service, furnished interiors, tea makers, air-conditioning, desks, terraces, laundry service, in-room safes, in-room fire extinguishers, car rentals, emergency services, conference halls, beachside restaurants, spa and massage centers, beach game rooms (including billiards, table soccer, air hockey), a photography studio, beachside coffee shop, and an over-water restaurant.
Budget Hotels in Kish
According to the Kish travel guide, the cost of staying at hotels in Kish can vary depending on the travel season. Fortunately, with a keen eye and timing, one can reserve some of the best hotels in Kish at their lowest prices. For those seeking budget-friendly accommodations, the island offers a range of options, including two-star, three-star, and occasionally, during promotional seasons, even four and five-star hotels. There's an abundance of three-star hotels on the island, ready to host travelers. These establishments generally offer a satisfactory range of amenities and are available to book throughout the year. One such hotel is the Parsian Kish.
The Parsian Kish Apartment Hotel began operations in 1995. It consists of ten blocks, set within spacious grounds, with each block comprising two floors and twelve residential units. One of the standout features of this hotel is its easy access to the ladies' beach and the coral area of Kish. A short stroll will lead you to these picturesque spots. Moreover, shopping enthusiasts will be delighted to find the Pardis and Pearl shopping centers situated close to the hotel. Interestingly, this establishment boasts a parking facility, a rare amenity on the island.
Additionally, guests at the Parsian Hotel can enjoy other amenities like a lobby, internet café, restaurant, coffee shop, and dry-cleaning services. The rooms at the Parsian are well-maintained and clean. Yet, in terms of pricing, the Parsian is considered one of Kish's most economical choices. Finally, it's worth noting that from this hotel, a brief journey will lead you to the city's bustling markets, shopping centers, and the recreational pier.
Transportation in Kish
In this segment, we're diving into the transportation dynamics in Kish. The expanse of Kish city is reported to be around 90 square kilometers. Given its size, residents and tourists don't require city trains or rapid buses for commuting. Transportation options in Kish include minibusses, taxis, rental cars, motorcycles, bicycles, and online taxi services. Each mode has its advantages and drawbacks, so it's beneficial to familiarize yourself with them. Importantly, transportation in Kish differs substantially from other tourist destinations in Iran. At times, neglecting this can lead to inflated travel expenses. A variety of public transport modes are available throughout Kish, dedicated to catering to the needs of travelers.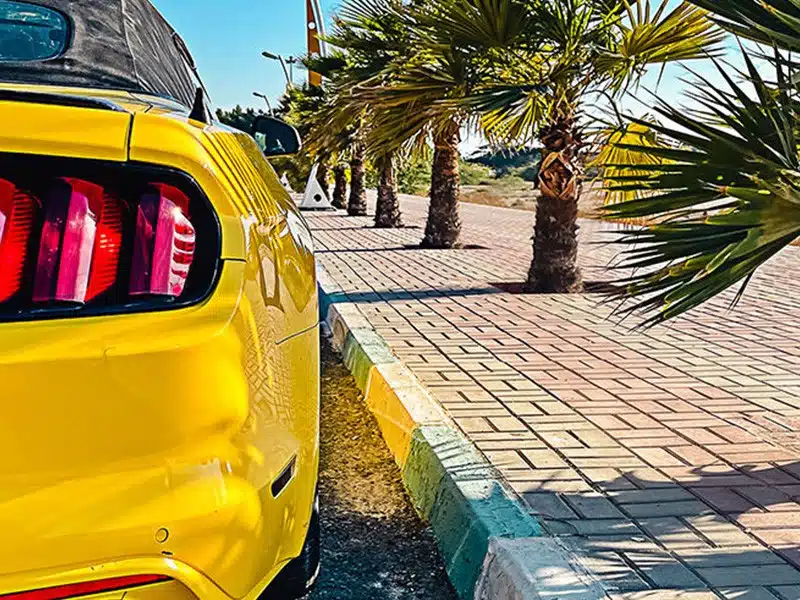 When planning a trip to Kish, it's advisable to select your transportation based on your requirements and financial considerations. This ensures that you don't face unnecessary expenditures or time constraints. Like many other cities in Iran, Kish's minibus lines offer the most affordable rates among the public transport options on the island. On the other hand, renting a car is the priciest mode of transportation in Kish. However, for longer stays in Kish or when traveling in groups, renting a car may not only enhance your comfort but also emerge as a cost-effective solution worth considering.
Public Transportation in Kish Island
If you're planning a trip to Kish Island, understanding the transportation options available is key to a seamless experience. According to the travel guide to Kish, yellow and white taxis, online taxis, and minibuses are the primary modes of public transportation available on the island.
Minibuses serve as a prevalent mode of transport on Kish Island. They are an affordable option and cover most parts of the island. You'll find minibus stops located near major tourist attractions for easy accessibility. Moreover, there are companies on the island that allow tourists to rent minibuses if needed. However, the predominant public transport on Kish Island is the taxi service. You'll find a variety of taxi services available, including radio taxis, route-based taxis, London-style cabs, hybrid taxis, and online taxis.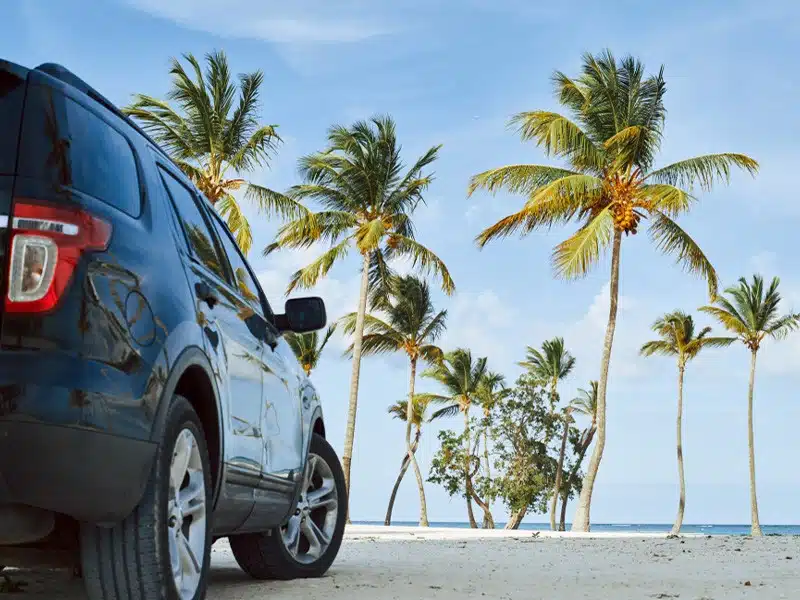 White taxis, recognized as radio taxis or sedans, are generally Toyota Camry cars. You can book these taxis by calling the following numbers: 07644422200, 0764422440, 07644451914. Please note that these white taxis operate on a metered fare and may include an initial charge. Yellow taxis, on the other hand, operate on fixed routes throughout the island and are particularly active near Kish's essential hubs such as the airport, entertainment centers, and shopping districts. If you're traveling in a larger group, minibuses might be the most cost-effective choice. However, if you're a solo traveler or in a smaller group, yellow taxis can be more economical than the white sedans.
Renting a Car in Kish Island
Renting a car in Kish is a recommended method for touring the beautiful island. Given that Kish is a free-trade zone, it is quite simple to rent luxury cars such as Lamborghinis and Maseratis. So, if you're staying on the island, don't miss out on the unique experience of driving these luxurious vehicles. Especially if you're visiting during the warmer seasons of spring or summer, consider renting a car to combat the heat and travel in style.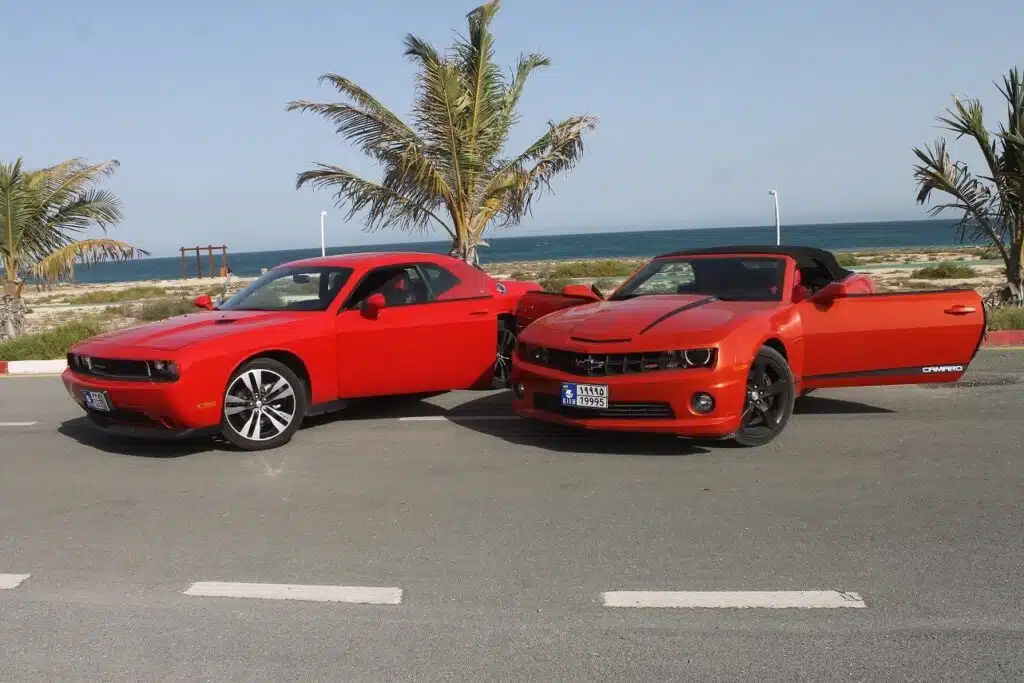 When considering a car rental, first choose your preferred vehicle and then locate a reputable car rental company on the island. It's crucial to approach trustworthy rental agencies, typically found in hotels and at Kish International Airport. Be cautious and avoid engaging with individuals on the streets or outside malls who might offer cheaper car rentals. Ensure that the vehicles from established rental companies come with a rental logbook. Before renting, inspect this logbook thoroughly. Always keep a copy of the rental agreement between you and the rental agency until you return the car. Note that fuel costs are the renter's responsibility. If you have a fuel card, bring it with you during your trip to save on fuel costs while using rented vehicles.
Biking in Kish
In most major cities, the use of bicycles as a means of transportation hasn't fully caught on. However, in Kish, both locals and tourists frequently use bicycles for city tours. For this reason, in this guide to visiting Kish, we answer your questions regarding bike rentals. Kish is among the few cities in our country that provides an extensive and easily accessible dedicated biking trail. Initially, this track was about 75 kilometers long and was constructed under the supervision of the Kish municipality. Over the years, parts of it have been renovated, and new sections have been added. A significant portion of Kish's bike route runs alongside the Jahan Boulevard, which is the coastal boulevard of the island.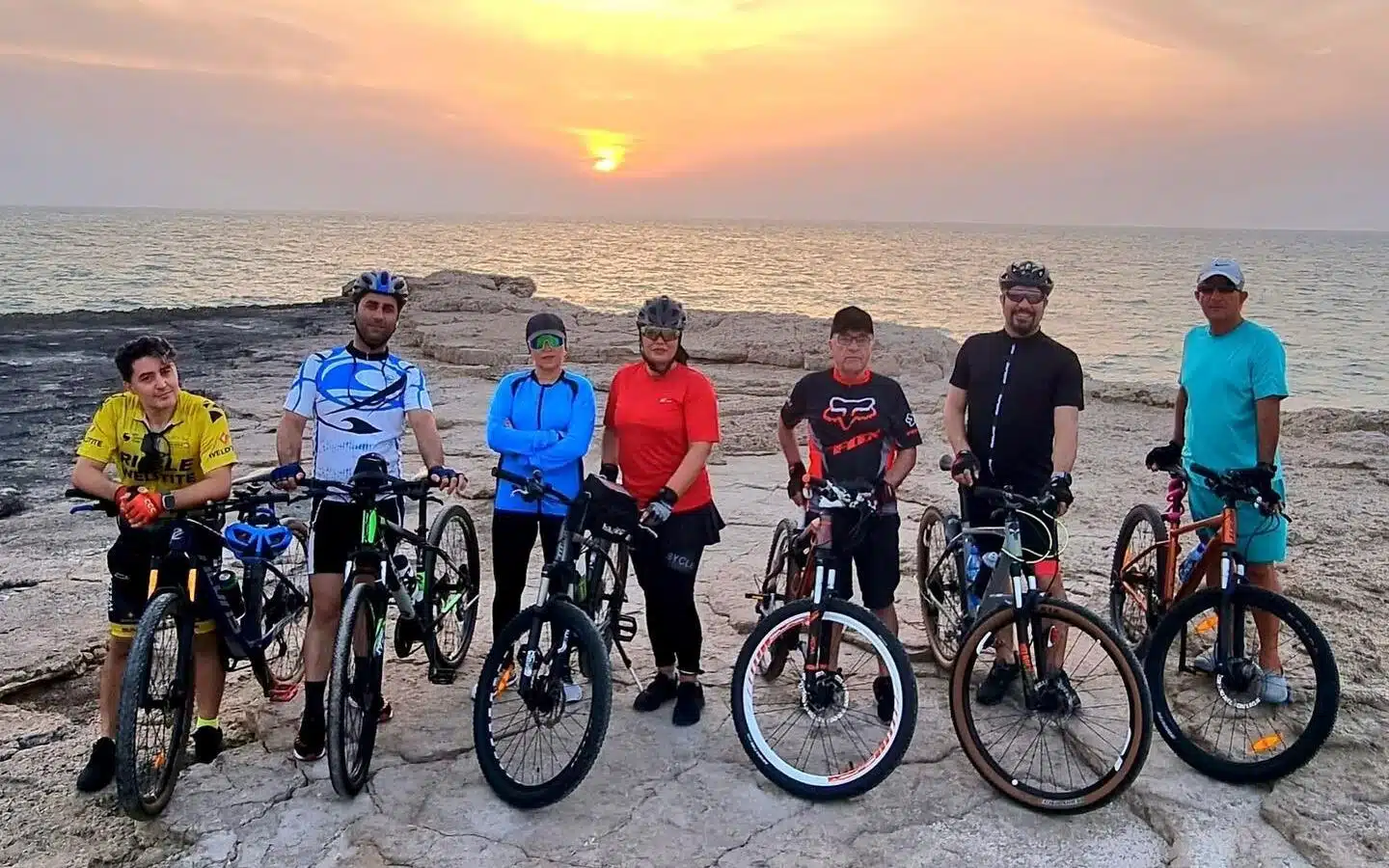 It's worth noting that this trail isn't just a straight path. It meanders around parks, beach resorts, and villages, making it a delightful option for recreation and leisure. On the island, there are specific places where, after paying a nominal fee, you can rent the bicycle of your choice. While considering your budget for bike rentals, it's essential to note that there are electric and standard bikes, each with its pricing. Another method to rent bikes in Kish is using the "Bidood" application. Through this app, you can find the nearest smart bike and unlock it.
Motorcycle Rentals in Kish
One of the thrilling activities on Kish Island is motorcycling. Renting a motorbike in Kish can truly enhance the excitement and pleasure of your trip. Most rental motorcycles on the island are electric. These electric bikes are beautiful, compact, and can serve as a mode of transportation and recreation in Kish. Interestingly, parts of Kish Island are designated for off-roading. In these areas, you can rent various powerful quad bikes. One of the advantages of the electric motorcycles available on Kish Island is their silent operation.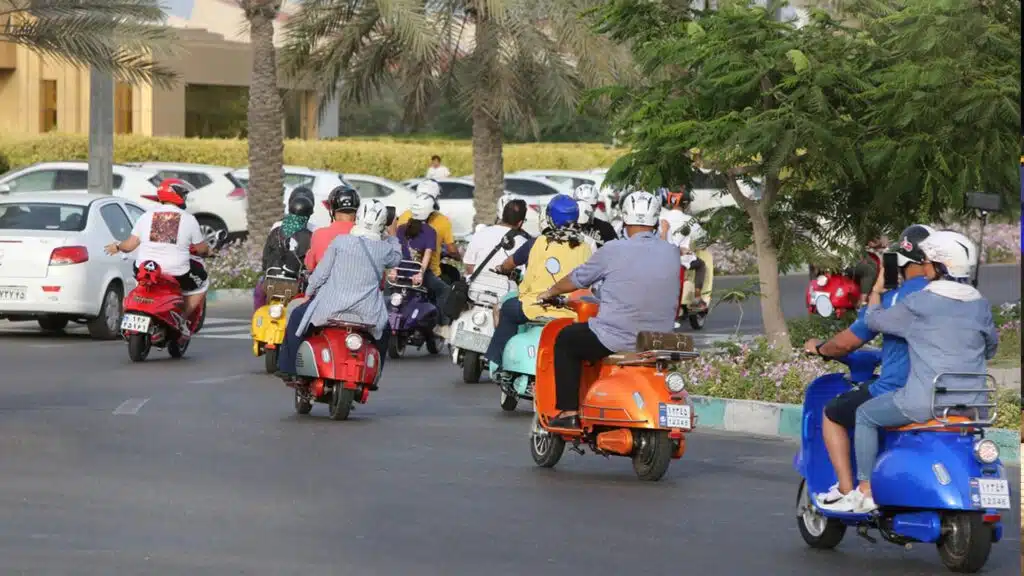 Most importantly, electric motorcycles produce no environmental pollution. For those interested in motorcycling, various options are available in Kish, including trikes, quad bikes, electric motorcycles, and electric scooters. By visiting motor-rental websites, you can view the range of electric bikes and reserve one for your stay on Kish Island. Renting an electric motorcycle in Kish using online services is as straightforward as renting a car on the island. Many visitors to Kish Island consider cycling on the island under the golden sun of the Persian Gulf as one of their most enjoyable travel memories. Just remember, in Kish, you are allowed to rent electric motorcycles for either solo or duo rides.
Experiencing Diverse Cuisines for Food Lovers in Kish
As you continue through our travel guide on Kish, it's time to explore the gastronomic delights this region has to offer. But before diving in, it's essential to understand the concept of culinary tourism. Culinary tourism, also known as "foodie tourism," plays a vital role in attracting tourists worldwide. This form of tourism is deeply intertwined with the customs, traditions, and culture of every city or country and is especially appealing to visitors eager to experience the cultural and culinary nuances of their destination. Indeed, one of the most enjoyable activities while traveling is savoring the delicious dishes and delicacies unique to that area.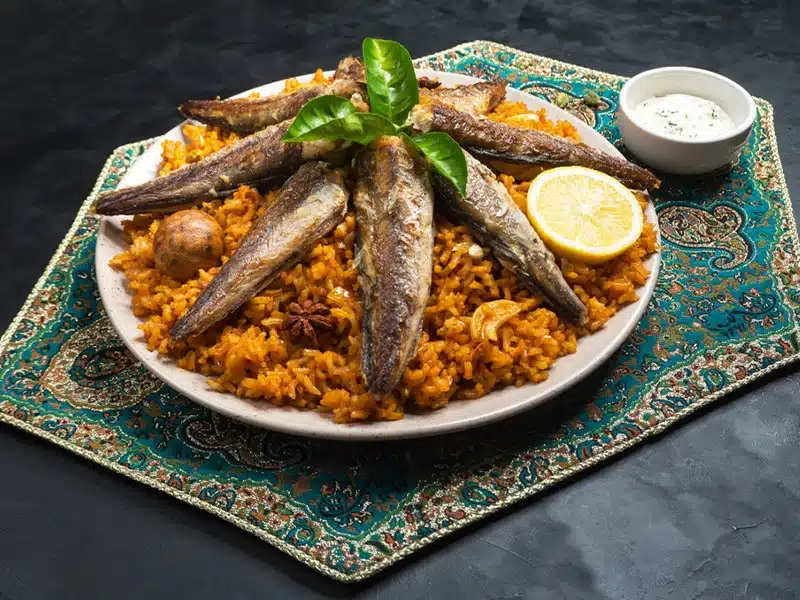 Imagine tasting foods that you can't find in your hometown, available only during your travels. Kish Island, with its rich culture and unique customs, is a top culinary tourism destination in Iran. Numerous reports highlight the exhilarating and delightful culinary experiences in the city. Therefore, if you're planning a trip to Kish, be sure to familiarize yourself with the city's renowned restaurants and popular dishes beforehand. Given that Kish hosts a significant number of both local and foreign tourists every year, it boasts a plethora of high-quality restaurants. Interestingly, Kish's traditional dishes symbolize the island's geographical position. While many dishes are primarily seafood-based due to its island status, many local dishes are also spiced in the Arab style because of the Arabic-speaking majority.
Local Dishes of Kish
Most travelers will attest to the fact that the most flavorful and delectable dishes in most cities are their traditional and local cuisines. According to our Kish travel guide, this scenic island is no exception. We strongly recommend not missing out on Kish's local foods. One dish you must try when traveling to southern Iran is 'Ghalieh Mahi.' This southern delicacy, known and loved by many Iranians and even neighboring countries, is made from fish fillet, onions, garlic, tamarind, spices, and aromatic herbs like cilantro and fenugreek.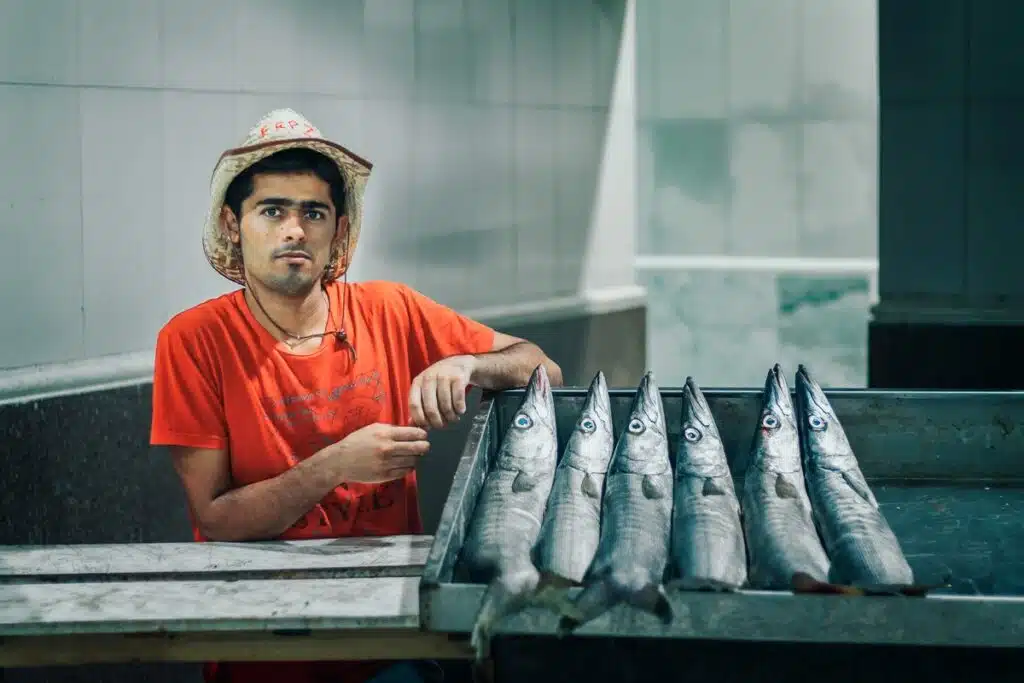 Kish's Ghalieh Mahi, which is also famous as Bushehr's Ghalieh Mahi, is prepared from the tastiest fish available in Kish. The ideal fish for this dish should have few bones and soft flesh. It's worth noting that Ghalieh Mahi is one of the best traditional dishes in Kish and southern Iran, often made with tuna. Due to the diverse cooking methods for Ghalieh Mahi across southern Iran, the aroma and taste vary from one region to another. Ghalieh Mahi will undoubtedly captivate those who have a penchant for tangy foods. However, if you have a sweet tooth or a liking for unique flavors, we recommend trying 'Mohammar Kish' at least once. This dish, often referred to as "sweet rice," is a traditional dish of Kish. It's prepared using fragrant herbs, sweet rice, various spices, and southern fish.
The Best Restaurants in Kish
Now that we've delved into Kish's local delicacies, it's time to explore the best eateries on this captivating island. Let's look at the crème de la crème of Kish restaurants, from high-end establishments to budget-friendly options, and see which ones have garnered accolades from fellow travelers.
Mir Mahna Restaurant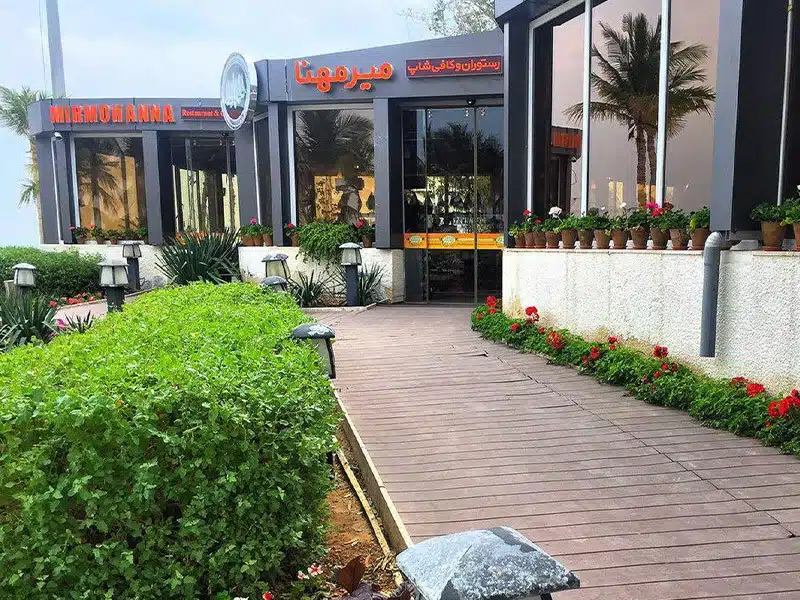 Recent polls concerning Kish's top restaurants suggest that Mir Mahna Restaurant stands atop the rankings, thanks to an overwhelming customer satisfaction rate. Established as one of Kish's long-standing and renowned restaurants, Mir Mahna crafts unparalleled seafood dishes for its guests. Conveniently situated in the Mir Mahna district, the restaurant boasts a vast and aesthetically pleasing environment. With quality that's hard to surpass, the dishes at Mir Mahna offer an authentic and distinctive taste. The menu is comprehensive, encompassing a spectrum of seafood and grilled meats.
It's worth noting that among all the sumptuous meals this establishment serves, their fish stew (Ghalieh Mahi) is considered the star attraction. Further enhancing the restaurant's charm is the live music performance accompanying meals, elevating the dining experience. Located near Kish's shoreline, the views of the beach from Mir Mahna's windows while dining is an added delight. For those planning to tour Kish Island, be sure to check out the tour packages at SURFIRAN to review dates and further information about this exceptional experience. Reserve your desired tour before slots fill up. In our subsequent segment, we'll separately delve into both the luxurious and the economical restaurants in Kish, making your choice all the easier.
Luxurious Restaurants in Kish
Kish's Allure
Kish is not only an island known for its breathtaking nature but also its enticing gourmet scene. Spending some hours relishing the delicacies at Kish's luxurious restaurants can make a traveler's journey even more delightful.
Hotel & Restaurant Marina
Situated within the Yacht Club, Marina has established itself as a truly luxurious international restaurant. Offering a diverse menu ranging from Iranian and international dishes to seafood, appetizers, desserts, and salads, there's something for everyone here. Designed beside the sea, it boasts an expansive and inviting ambiance. In fact, finding a restaurant in Iran akin to Marina Kish can be quite challenging. This establishment is a part of the Marina Park Hotel complex, which also offers luxury recreational boat rides. Their Grilled Chateau Briand stands out as one of the most luxurious and priciest dishes on the menu.
Hook Lounge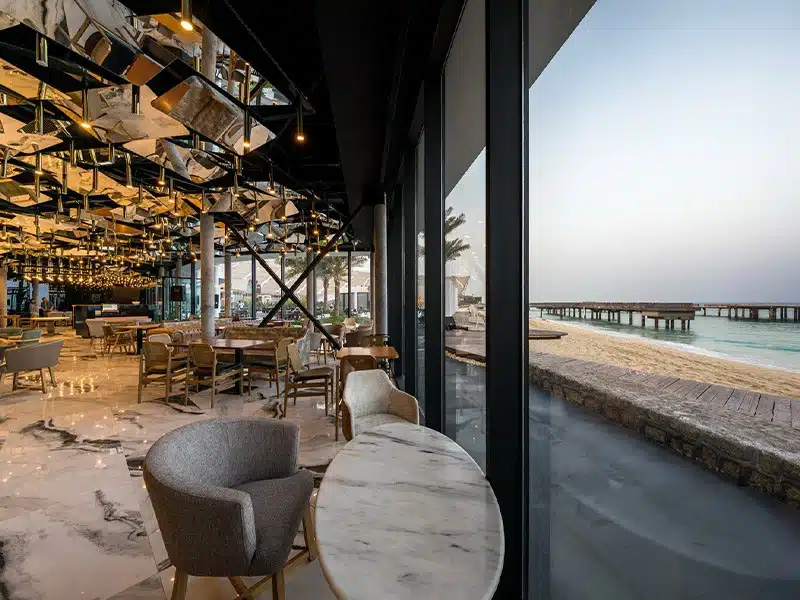 A beachfront establishment, Hook Lounge is consistently recognized in surveys as one of Kish's top restaurants. With its working hours stretching from 1 pm till 2 am, visitors can enjoy a sumptuous meal while overlooking the sea, especially during sunset. Located on Andisheh Boulevard, within the Persian Gulf's Ava Complex, its interior is largely made up of glass. This restaurant offers distinct sections like a salad bar, drink bar, pizza bar, and many more intriguing services.
2. Budget-Friendly Restaurants in Kish
We understand that during peak tourist seasons in Kish, accommodations and recreational activities can get slightly pricier than usual. This often prompts tourists to seek ways to economize their food expenses. Fortunately, Kish's economical restaurants maintain commendable quality. Here are two such affordable eateries on this picturesque island:
Patoogh Restaurant
Located in the Pearl Portico, Patoogh is an authentic Iranian restaurant in Kish, renowned for its delectable local dishes. Its cleanliness and adherence to hygienic standards have drawn praise from both Iranian and international visitors. Decorated traditionally, Patoogh offers genuine Iranian dishes like various Chelow Kebabs, Chelow Khoresht (rice with stew), fish dishes, stone-made Dizi, Kashk Bademjan, and a range of appetizers.
Shandiz Safdari Restaurant
Situated at the westernmost point of Kish, close to the Greek Ship Park, Shandiz Safdari is the largest beachfront restaurant in Iran. Overlooking the azure waters of the Persian Gulf, dining here becomes an unforgettable experience. The menu is varied, but dishes like Chelo Mahiche (lamb shank with rice) and Shishlik Safdari are particularly popular among visitors.
So, whether you're in the mood for a lavish feast or a pocket-friendly meal, Kish ensures a culinary journey like no other. Safe travels and happy dining!
Where to shop in Kish?
Many Kish enthusiasts travel to Kish not only for recreation but also to buy a variety of goods. So, if you are one of these tourists, continue reading our travel guide to Kish to learn where to shop. This beautiful island, in addition to numerous tourist attractions, is a suitable place to buy quality goods at cheap prices. Therefore, travelers who purchase their Kish flight tickets from SURFIRAN usually do not forget to tour Kish shopping centers and return to their cities with suitcases full of souvenirs and gifts.
However, before making any decisions, you should know what product you are looking for. For example, if you are looking to buy digital goods, Damoon or Pardis 1 shopping centers in Kish are the best options. If you intend to buy gold, you should visit Kish Trade Center to see its luxury jewelry. It is recommended not to assume that all goods in Kish are genuine. Like in any other city, you need to check if the products are authentic or counterfeit. Notably, famous brands like Armani, Versace, Chanel, and Levi's do not have representations in Iran. In Kish, like other Iranian cities, bargaining is a common custom. You can reduce prices by bargaining, unless you are buying from reputable brands that do not haggle. Interestingly, most travelers choose Qeshm and Kish to buy home appliances.
Luxury Shopping Centers in Kish
In this section of the Kish travel guide, we intend to cover the luxury shopping centers of Kish. We introduce two famous luxury shopping centers in Kish that are not only approved by the residents but also have satisfied Kish's visitors. Without a doubt, you will have a delightful shopping experience in these luxury centers because the best quality products can easily be found, so much so that even the most discerning shoppers leave these places with shopping bags.
Pardis 2 Market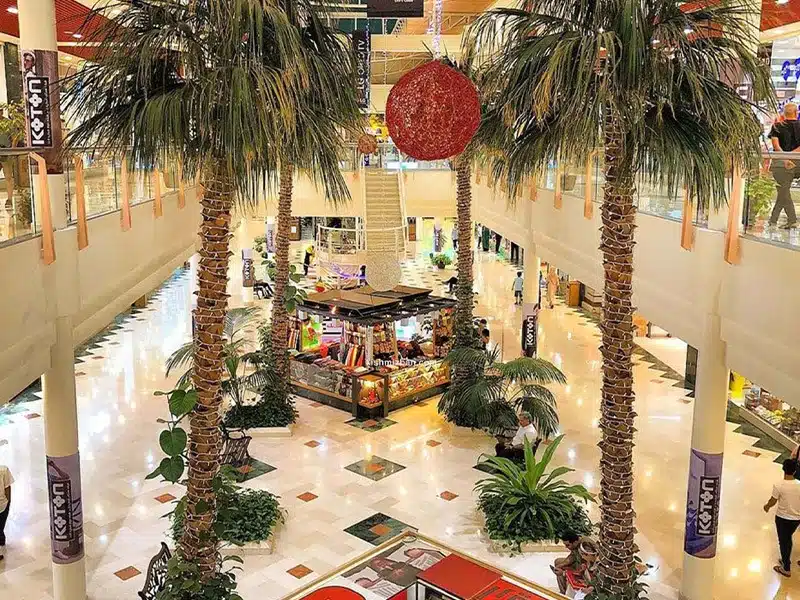 The Pardis 2 shopping center is located a short distance from branch one of this complex in Pardis Square. This complex is located on the eastern coastal strip of Kish, and in terms of architectural style and materials used in the facade, it is very creative and special. Moreover, Pardis 2 shopping center in Kish is among the most reputable centers for purchasing foreign brand products, including home appliances, clothing, perfume, bags, shoes, and cosmetics. It's also known as one of the most expensive shopping centers in Kish.
Zeytoon Shopping Center
The Zeytoon shopping center in Kish is renowned as one of the most luxurious shopping centers and is located on the Coastal Boulevard. The complex consists of two separate floors, each with various shops, boutiques, and stores. One of its advantages is its proximity to other shopping centers such as Pardis 1 and 2, Kish Trade Center, and Paniz Kish. It's also worth noting that the nearest hotel to Kish shopping centers is Parsian Kish Residential Complex (Parsian Hotel), located near Zeytoon and Pardis markets.
Venus Shopping Center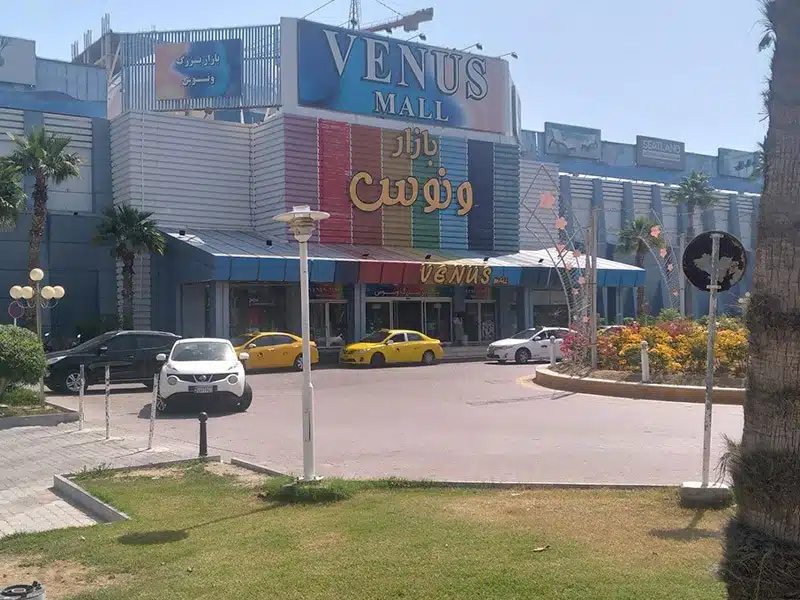 You, like many other travelers, may have a shopping list with various items and don't know which shopping center to buy them from. In Venus shopping center, every kind of product you can think of is for sale. We recommend visiting this shopping center especially for souvenirs, as you can find high-quality products at reasonable prices. Clothing, cosmetics, perfumes, and colognes are among the products sold in this store.
Final Words on the Kish Travel Guide
Iran, a beautiful country, boasts cities in each of its corners, each with its own unique characteristics. Among these, the southern cities of Iran undoubtedly rank as some of the most stunning and mysterious across the entire nation. Kish Island stands out as a major tourism hub of Iran, welcoming numerous tourists every year.
This mesmerizing island offers thrilling recreational activities, ancient historical sites, mouthwatering traditional dishes, and a plethora of shopping centers. So, if you're considering a visit to Iran, make sure Kish Island is on your list to experience its unparalleled beauty and charm.
Safety and Conduct: Iran, including Kish Island, has strict cultural and moral codes. It's essential to dress modestly, respecting local customs and traditions. Women are required to wear a headscarf and loose-fitting attire.
Health Precautions: Before traveling, consult with a travel clinic or your doctor about any recommended vaccinations or health precautions.
Insurance: It's always wise to have travel insurance. Some providers might not cover trips to Iran, so ensure your insurance policy includes your visit to Kish Island. You can buy your travel insurance policy from OrientTrips.
Frequently Asked Questions About Traveling to Kish
When is the best season to travel to Kish?
The ideal time to visit Kish is from mid-autumn to late spring.
During which dates are the prices for tours and tickets to Kish lower?
The prices for Kish tours tend to decrease during the summer and after the Nowruz (Persian New Year) holidays.
How can we travel to Kish Island?
You can reach Kish by air, land, and sea routes.
Does Kish have an airport?
Yes, Kish International Airport is located in Kish Island.
How can we travel overland from Tehran to Kish?
First, drive from Tehran to Bandar Abbas. Then, from Bandar Abbas, head to Bandar Charak. From there, take ferries to Kish Island.
What types of cars can be rented on Kish?
Given that Kish is a free-trade zone, you can rent a range of vehicles from standard cars to luxury models like Lamborghini and Maserati at competitive prices.
What kind of motorcycles are available for rent in Kish?
Most of the motorcycles available for rent in Kish are electric types.
Which public transportation methods are available on Kish Island?
Transportation options in Kish include minibuses, taxis, rental cars, motorcycles, bicycles, and online ride-hailing services.
What's the most famous local dish of Kish?
Ghaliye Mahi, a southern fish stew, is recognized as the most renowned local dish.
What are the names of the luxury shopping centers in Kish?
Pardis 1 and 2 shopping centers, as well as Zeytoon, are among the most upscale shopping destinations in Kish.
Is English widely spoken in Kish?
 
While Persian (Farsi) is the primary language, many in the tourism sector, especially in hotels and popular tourist spots, can communicate in basic English. However, it's always a good idea to know a few phrases in Persian to enhance your travel experience.
Is Kish Island safe for tourists?
Kish is generally considered safe for tourists, with lower crime rates compared to many international destinations. However, it's always wise to exercise standard travel precautions, like safeguarding your belongings.
Can I use credit or debit cards on Kish Island?
International credit and debit cards are not widely accepted due to sanctions. It's advisable to carry enough Iranian Rials for your expenditures. There are currency exchange facilities available on the island.