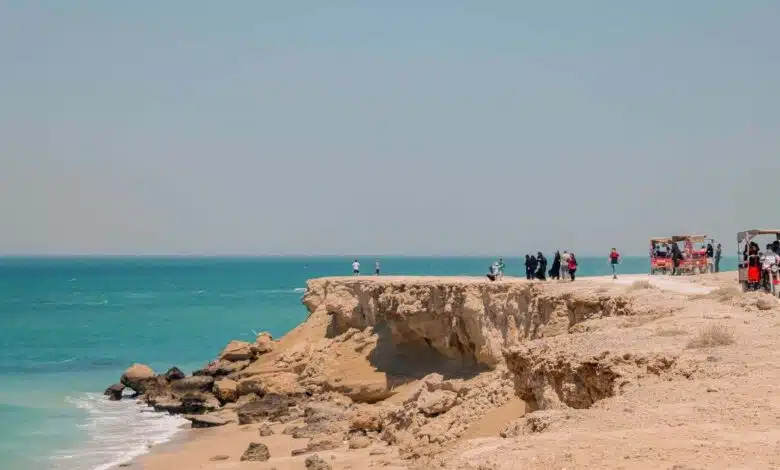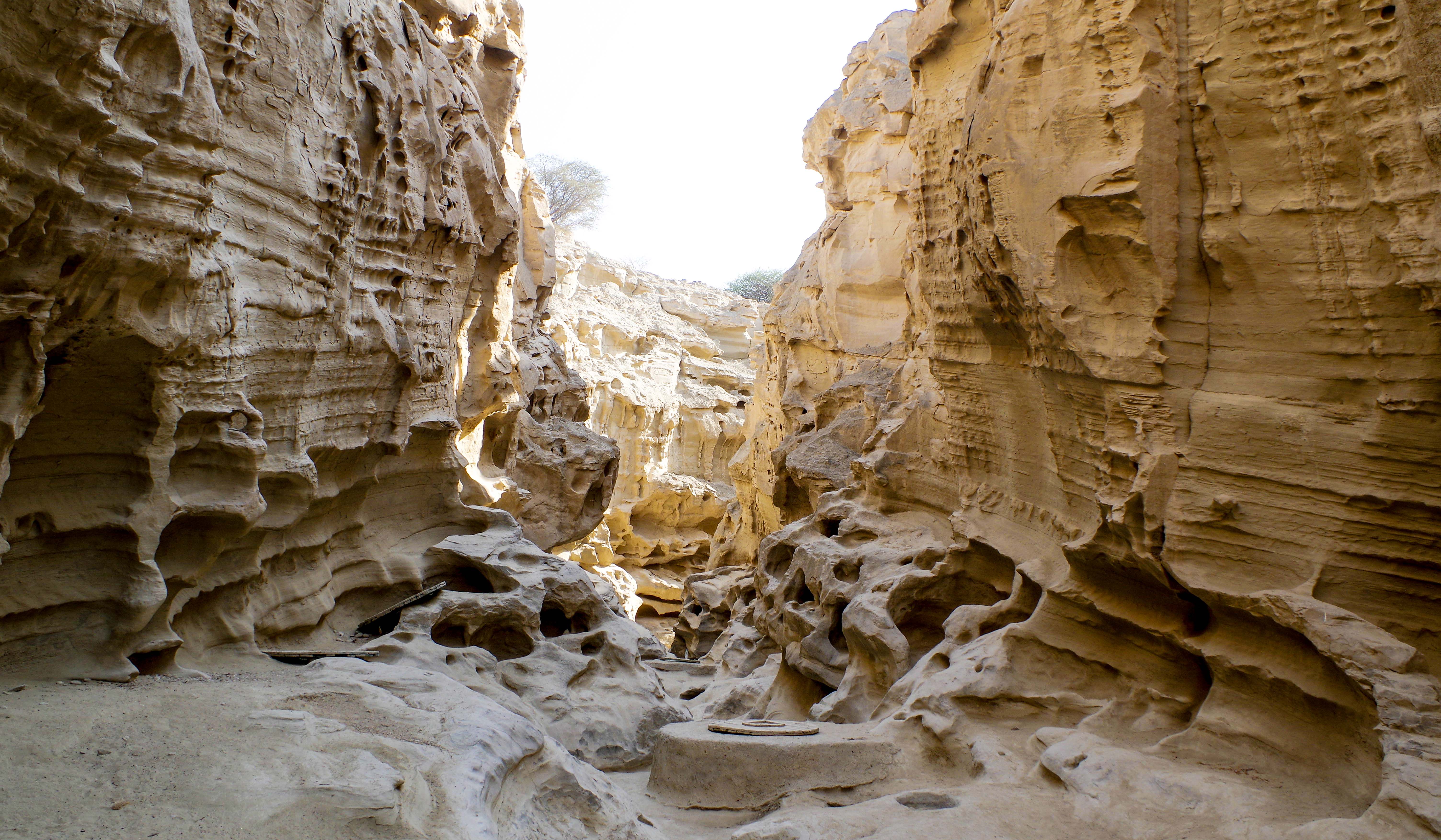 Many people have no idea that Iran has a few islands, and well, rather gorgeous ones! Located in the Persian Gulf, the main and biggest island is called Qeshm.
Qeshm island is not only a perfect destination to swim in crystal clear waters, but also it has many more interesting aspects for visitors, which you're going to discover in this article.
Don't miss Qeshm, the largest island in the Persian Gulf
Most travelers know the must-sees of Iran as being the famous cities of Isfahan, Kashan, Yazd, and Shiraz. This is the original Persia, most of it being in or around Fars province. Yet, Iran has several regions with dramatically different landscapes and cultures. One of these singular locations is in the Persian Gulf: Qeshm island.
Qeshm island will offer you another perspective on Iran during your trip, with breathtaking landscapes and fascinating culture. Even for travelers who just have a short time in Iran, it's possible to visit the islands over a few days, as it's connected with daily flights to Tehran and weekly flights to Shiraz.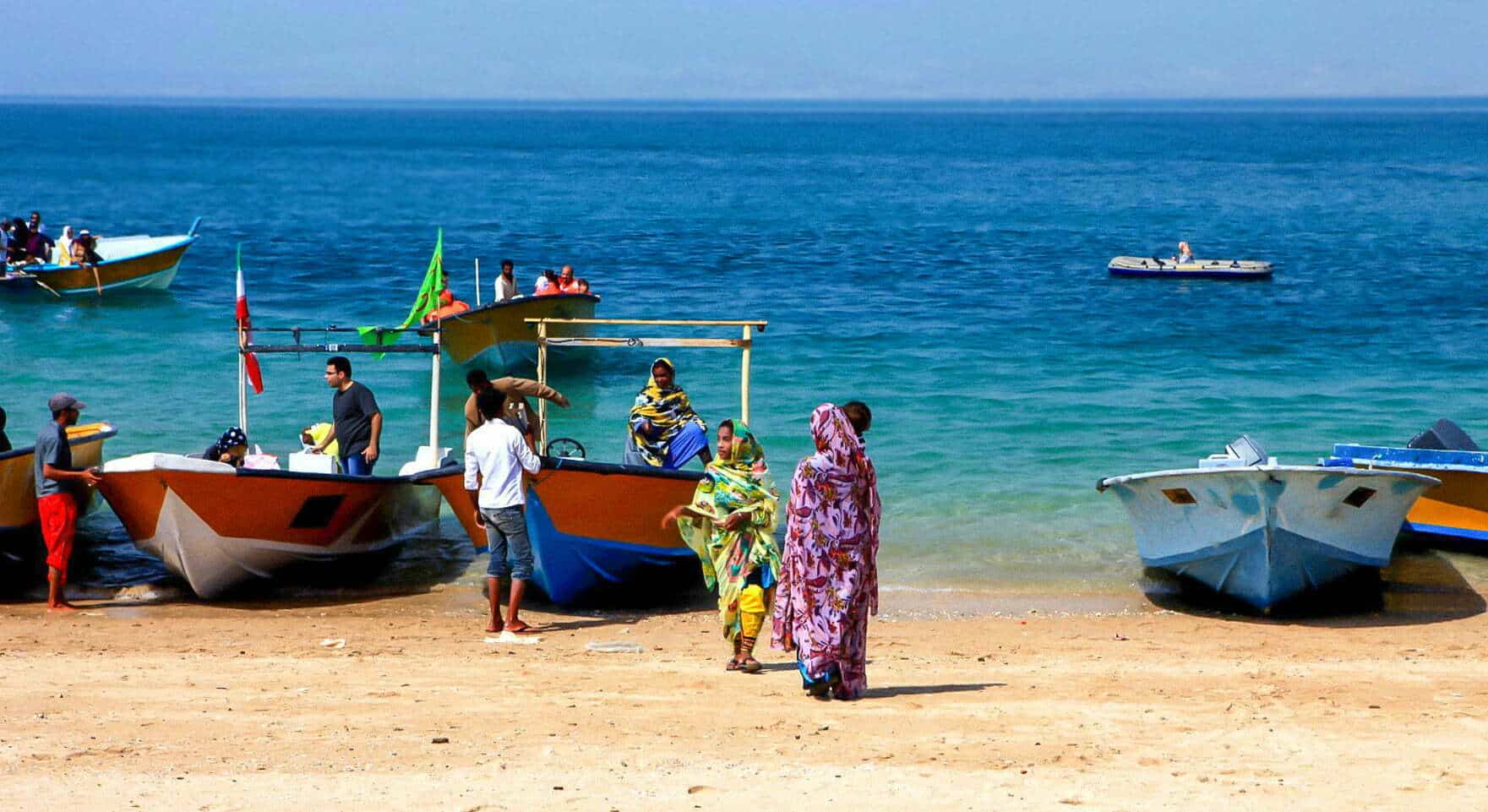 Qeshm also has four flights per week with Dubai, which can be convenient to enter or leave the country. It's interesting to note that not only you can collect your visa on arrival at Qeshm international airport, but visitors are also allowed to stay on the island for up to one month without a visa.
So now that you know it's easy to make a quick visit to Qeshm island, let's discover the reasons why you shouldn't miss visiting the largest island in the Persian Gulf!
The first and only Unesco Geopark in the middle east
If you're an amateur geologist, or if you're simply looking for the most incredible and strange landscapes, then Qeshm is your playground!
The island has been registered as a UNESCO Geopark in 2006 as it possesses a huge variety of rare geological phenomena. The island also is a refuge for many animals and species of birds, which you can observe in the protected area of the Mangrove Forest.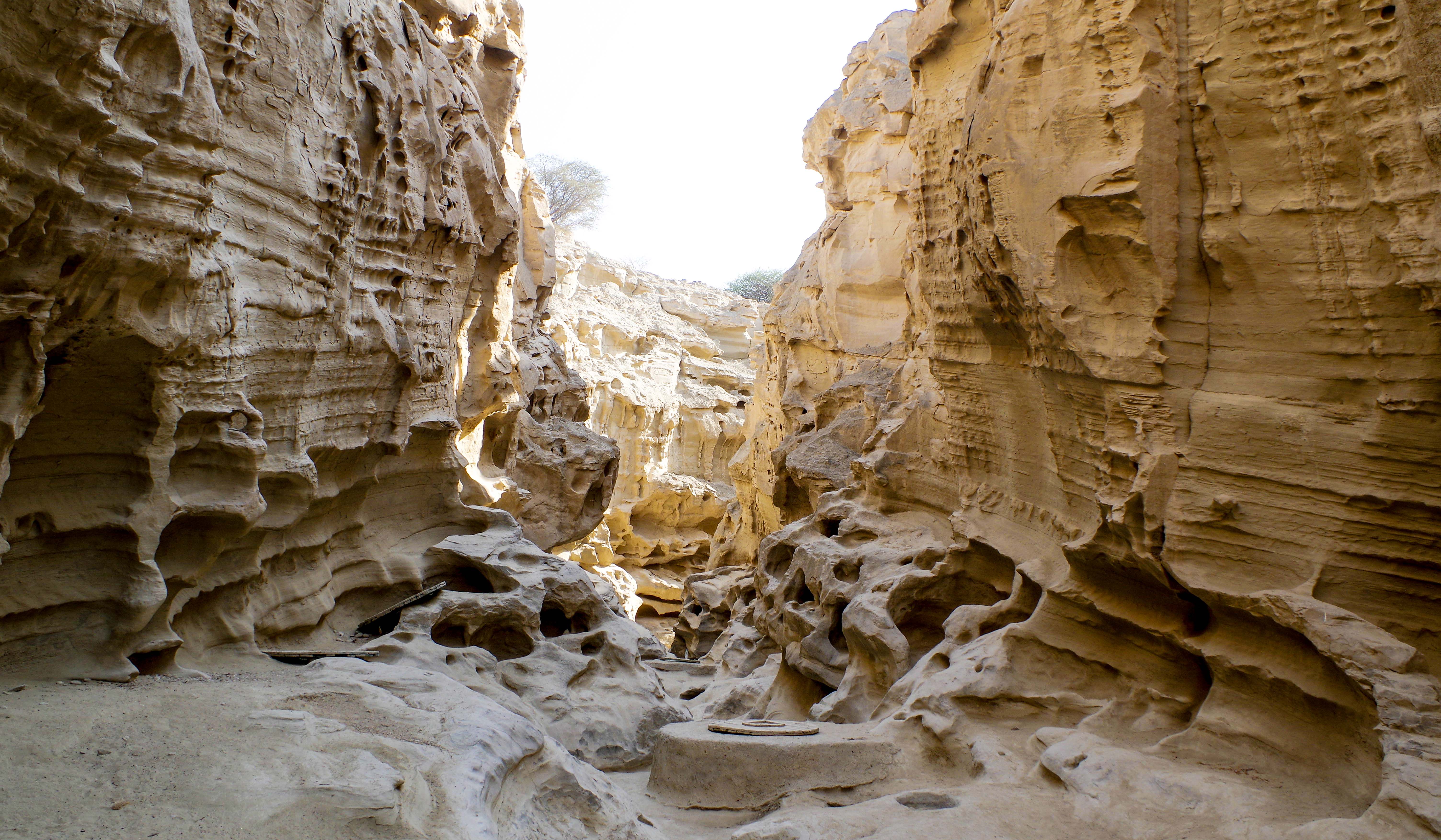 The most impressive geosites are Chahkhooh Canyon and The Star Valley. Both were created by the erosion caused by the sand and the wind over the millenniums and have resulted in spectacular sites.
But Qeshm also has another wonder, which is the Salt Dome, holding the largest salt cave in the world. Besides these sites, the whole island displays breathtaking landscapes with limestone mountains and seaside roads.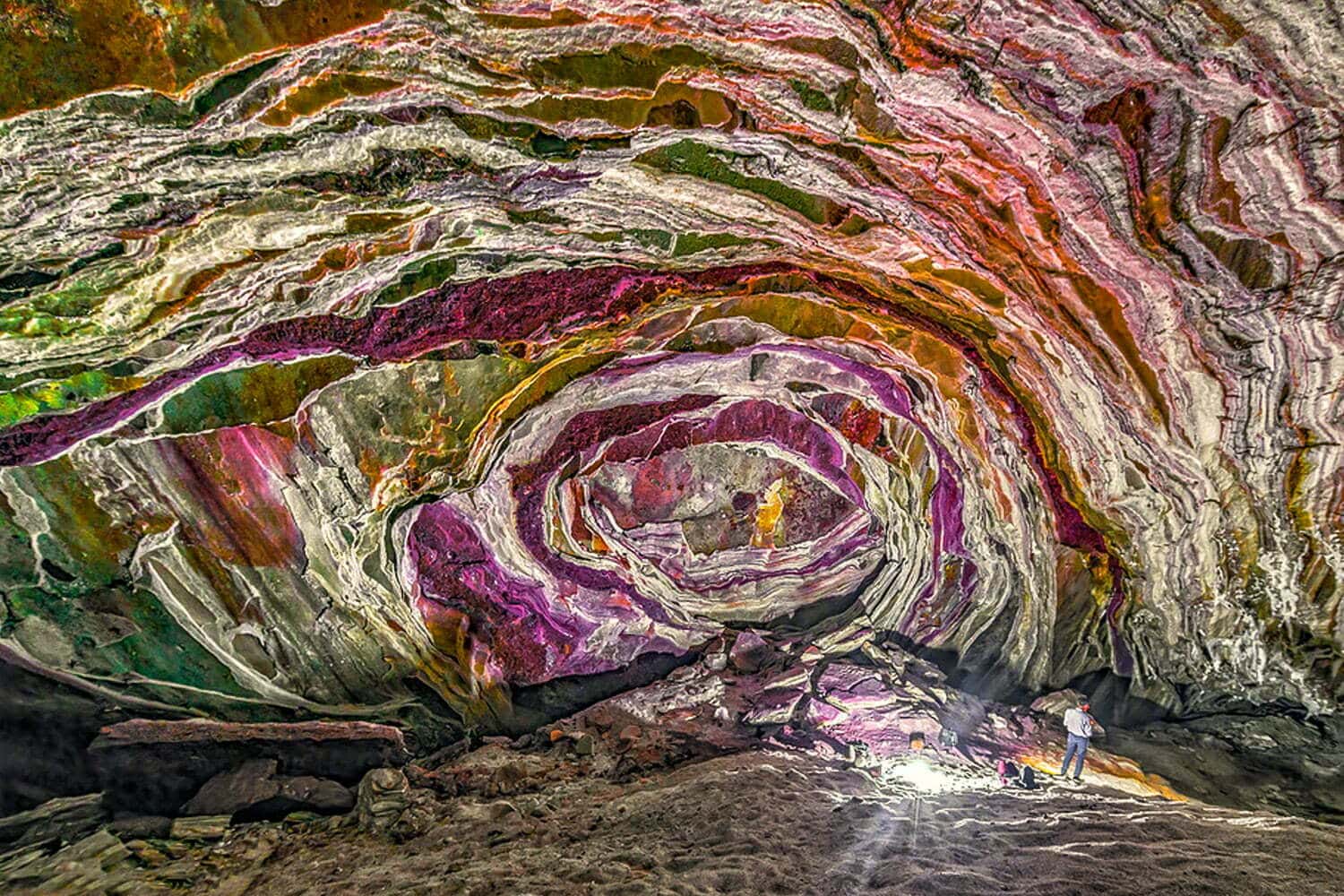 Discover another Iran through a singular culture
One of the most interesting parts of visiting Qeshm is discovering a whole new culture. In term of traditions, the island shares very little in common with the mainland. Take the language for instance: if almost everyone understands Persian there, it's only the second language.
On Qeshm, people speak their own language, which is a mix of Persian, Arab, Hindi, English and Portuguese. It reflects the history of the island: colonization by the British and Portuguese on one side, and trade by boat with Oman, Africa and India on the other side.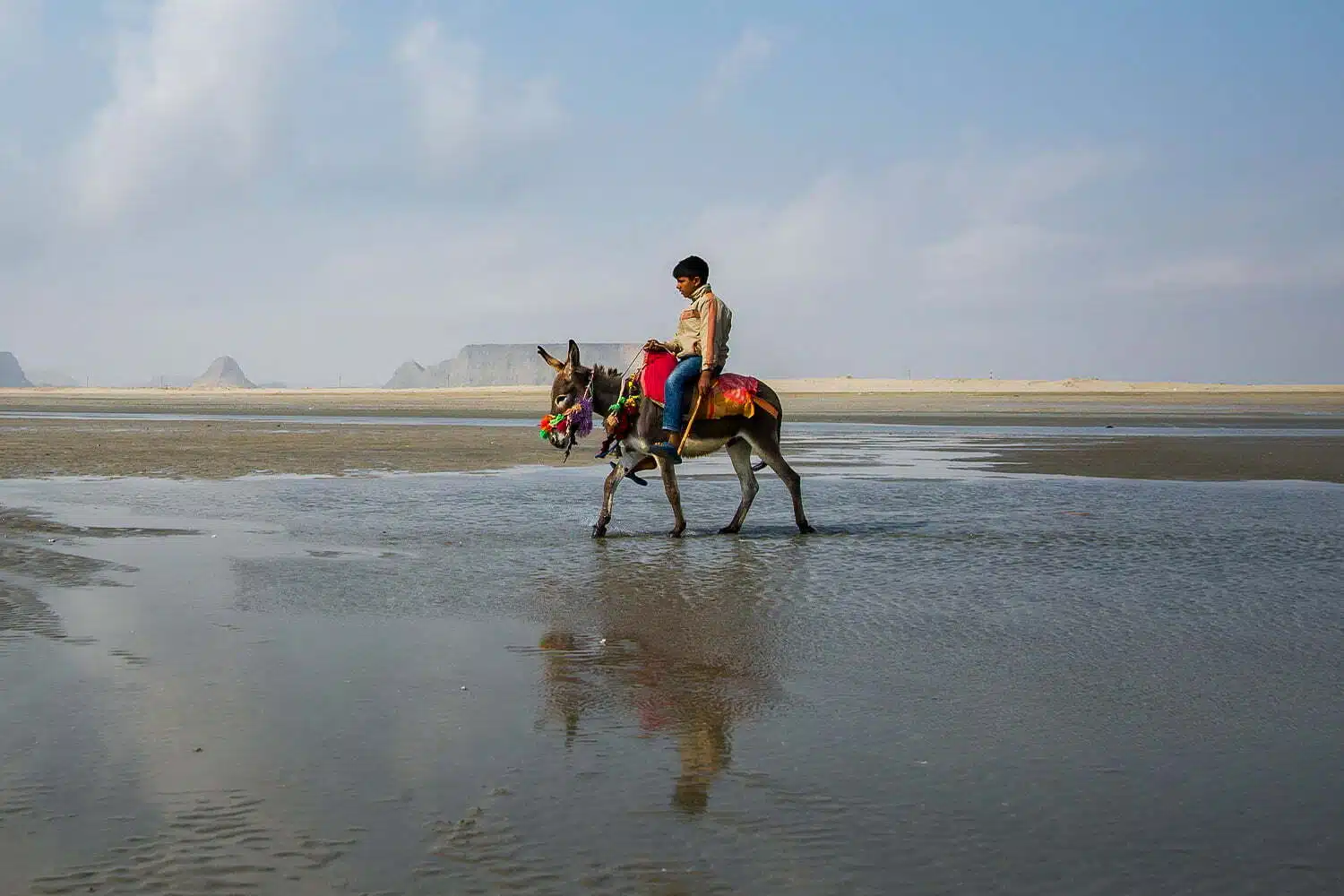 It is interesting to note that the vast majority of inhabitants in Qeshm are Sunni Muslims, while Iran's vast majority is Shia. As a result, people from Qeshm share a lot of their traditions and celebrations with the neighboring Arab countries rather than the rest of Iran.
Most people in Qeshm still wear traditional clothes: a long white dress for men, similar to what can be found in the Gulf countries, and very colorful dresses and pants for women. Older generations of women also still wear a mask to cover part of their face, called Borghe.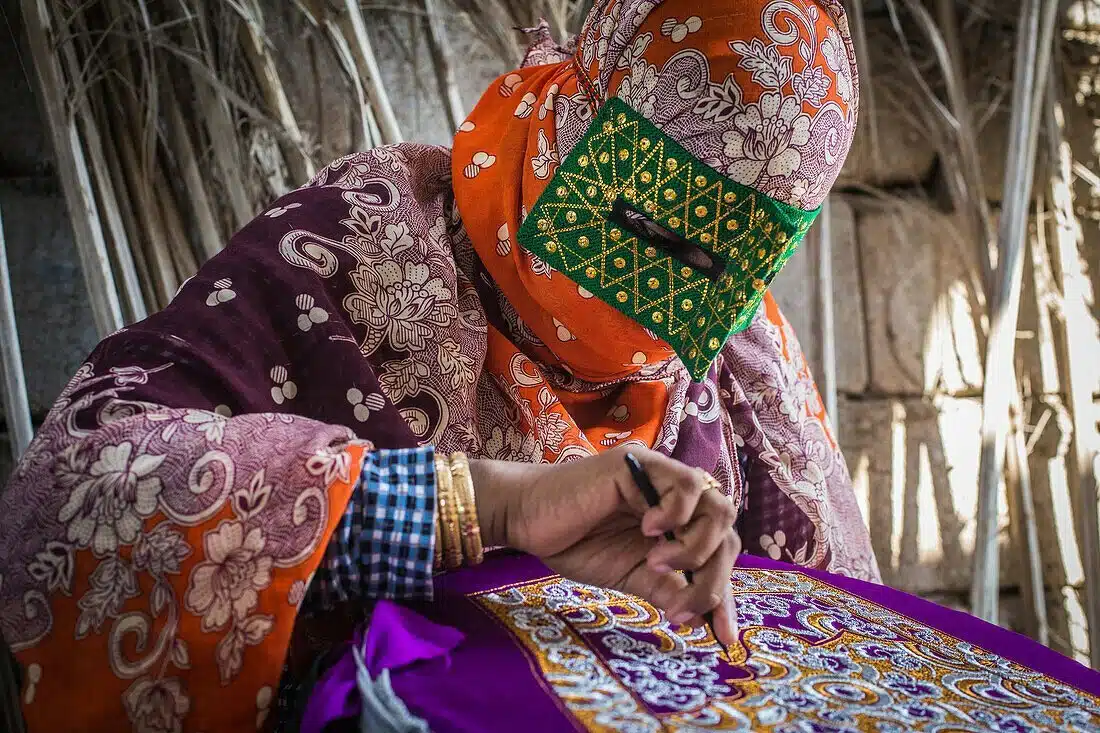 Besides the language and the clothes, food is also very specific to the island, with a lot of seafood and spices. Music is also a very important part of the island's identity, with some specific musical performances where drums are playing the most important part.
Day trips to Hengam and Hormuz islands
Qeshm has enough sightseeing to deserve a three days visit. But if you have more time, it's also worth visiting Qeshm's two little daughters: Hengam island and Hormuz island. Both are very small, some 40 square meters, and can be visited over the day from Qeshm island.
Hengam island is famous for its dolphins. Most of the year, hundreds of dolphins come there to reproduce. A short boat ride between Qeshm and Hengam allows the visitors to see from close distance dozens of playful dolphins in the sea.
Hengam is also a great spot to swim, as its main interest are the pristine beaches, where you can spend the whole day alone! You may be visited by a gazelle though, which is endemic to the island.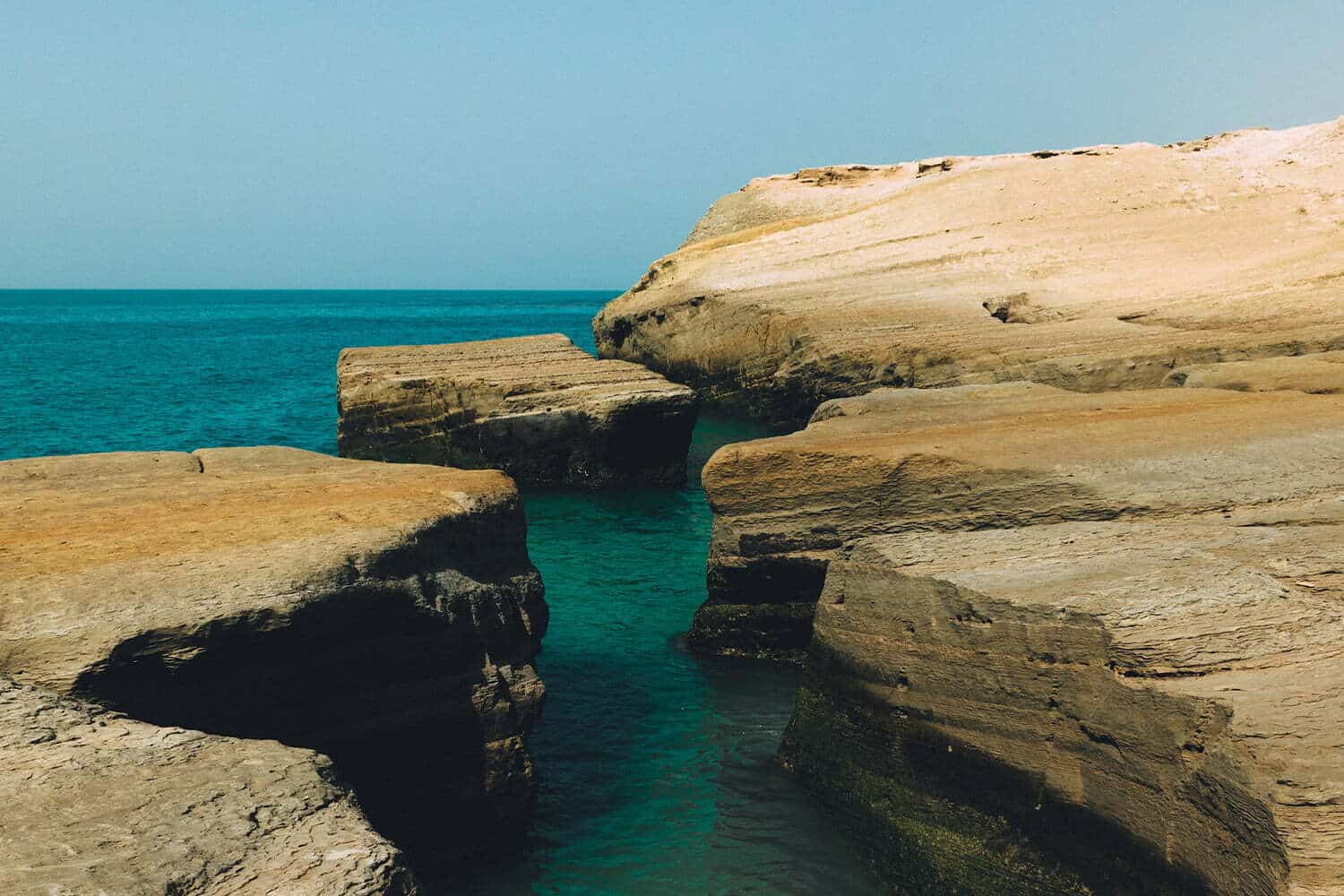 As for Hormuz island, it is very famous for its red beach. The red sand that visitors can see there is not only beautiful, but also edible.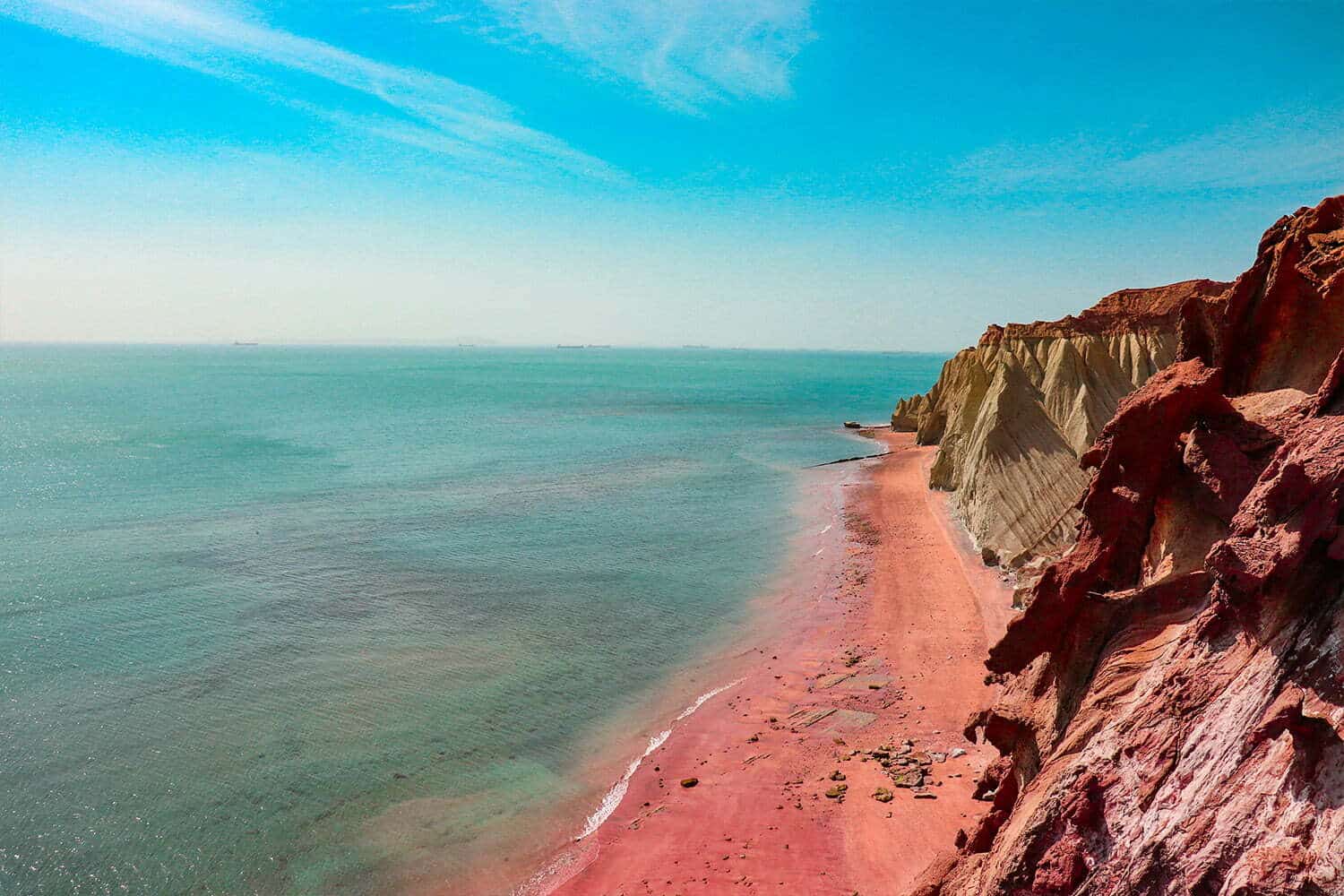 Despite the fact that it's not part of the UNESCO Geopark, Hormuz is an incredible jewel in terms of geology, with its rainbow cave, its silver beach, and its rainbow valley. The whole island is simply breathtaking.
Unfortunately, it has suffered from its success, and tends to be extremely crowded and polluted during high season.
Should you visit Kish rather than Qeshm?
Many people tend to mistake Qeshm for Kish, the other main island in the Persian Gulf. After all, the names are quite close, and in the past, Qeshm was even often referred to on maps as Qishm!
Yet, even if both islands are both located in the Persian Gulf, they have very little in common.
First, Kish is way smaller than Qeshm. Then, the island doesn't have the geological variety that Qeshm has. It also has nice beaches and underwater spots for divers, and that's the main attraction for tourists.
It is somehow the resort island of Iran, which nice hotels, big malls, pools, and private beaches. Kish aims to be modern and luxurious. On the opposite, Qeshm is trying to perpetuate its traditions and preserves its culture from modernity. In sum, it's two very different states of mind!
Visit Qeshm island before it's too late
So, you would have understood by now that the main interests in visiting Qeshm are its natural wonders and its authenticity. The fact of being recognized as a Geopark offers a guarantee that natural splendors will be preserved, as constructions and other modifications in the geosites perimeters are not allowed. As for the traditions and authenticity, unfortunately, that may be something harder to preserve.
Indeed, Qeshm is becoming a fast-growing touristic destination, in particular for local tourism. In the past decades, the amount of guesthouses has more than doubled.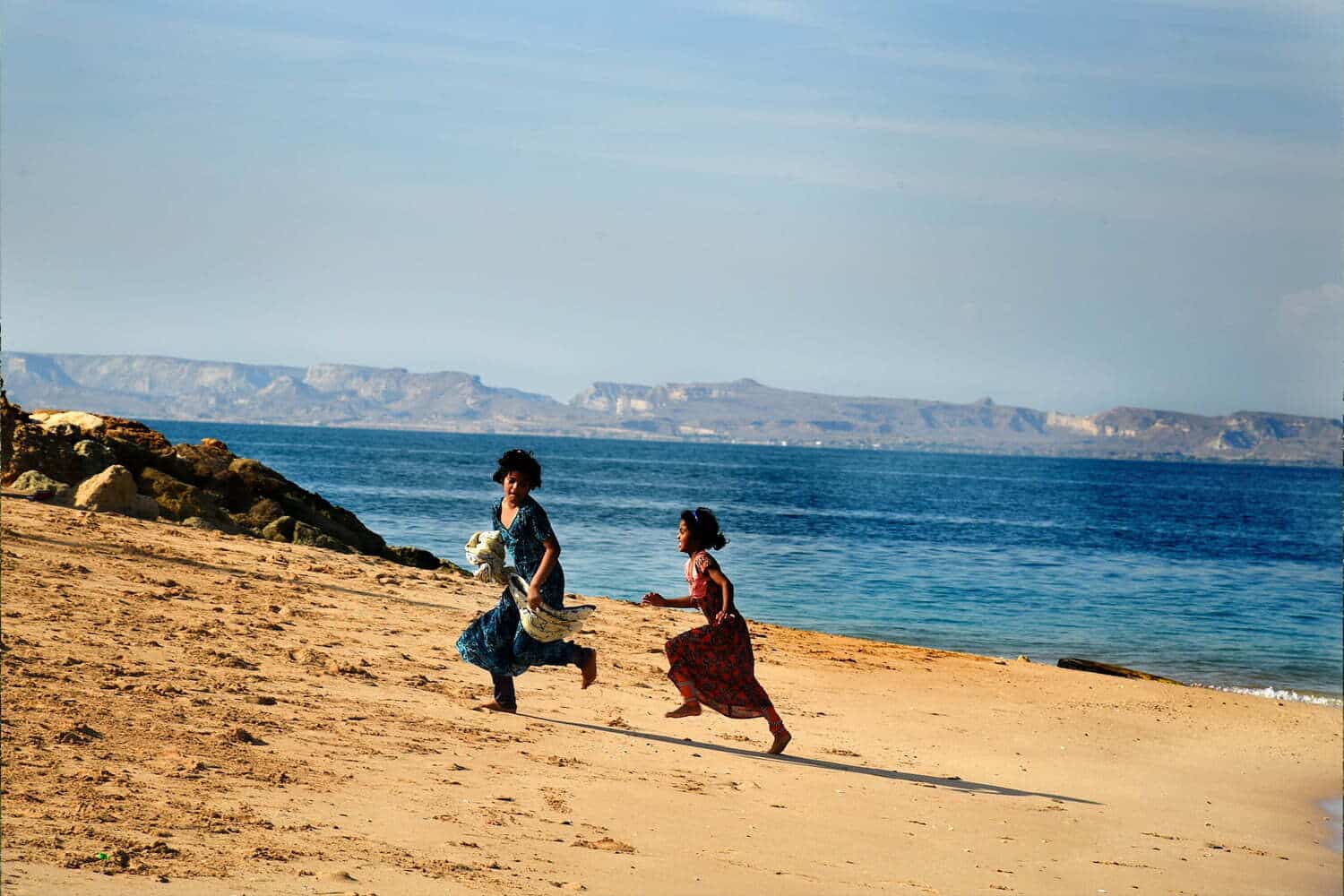 So far, this touristic development had positive repercussions, helping locals to improve their lives considerably and quitting poorly paid and dangerous jobs in favor of tourism. Yet, recently it has also brought negative consequences that start to be visible, such as a sudden rise in land prices, a change in culture, and an overall process of gentrification.
At that pace, it's hard for anyone to tell what the island will look like just 10 years from now. So, if you're looking for authenticity, don't wait more!