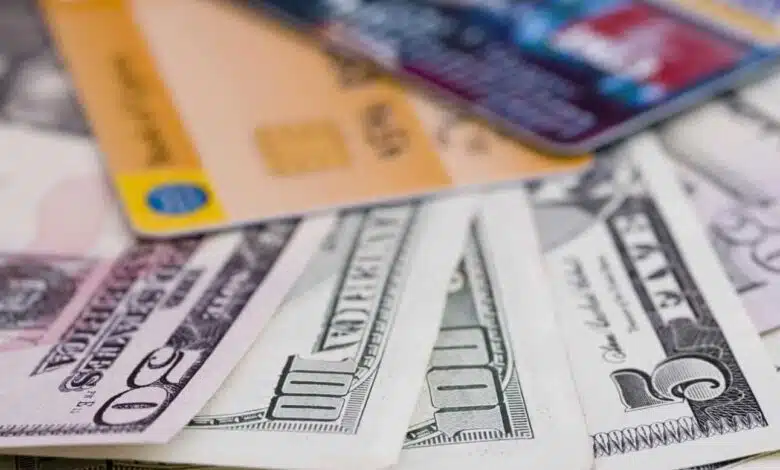 It depends on what you want to do. In general, though, in comparison to most countries, travelling to Iran will be less expensive, with accommodation, food, internal travel being affordable for most travellers.
The cost of traveling in Iran can vary depending on factors such as your itinerary. Most entrance fees for sites will be less than one US dollar and a meal will cost around 5 to 10 US dollars at a restaurant.
Currency and exchange rate in Iran
Iran has a unique currency system and exchange rate system. The official currency of Iran is the Iranian Rial (IRR), which is issued and controlled by the Central Bank of Iran.
In recent years, the Rial has significantly depreciated in value due to a variety of economic factors, such as sanctions imposed by the US and other countries, and a lack of foreign investment.
The official exchange rate in the beginning of 2023 for the Rial is around 440,000 IRR to 1 US dollar. However, there is also a parallel market exchange rate, which fluctuates based on supply and demand.
You can always check the latest rates via the TGJU Website linked below:
https://english.tgju.org/currency
You can exchange all major currencies at airport counters, but these are usually more expensive than private currency exchanges in the city. Here's a list of places you can find government-approved exchanges across Iran.
Money changers in Tehran
Money changers, also known as Bureau de change, can be found in several locations in Tehran, the capital city of Iran. Some of the most common places to find money changers include:
Ferdowsi Square: This is a popular spot for money changers, with several Bureau de change located around the square.
Vali-e-Asr Street: This is one of the main shopping streets in Tehran and you can find several Bureau de change along the street.
Jewelry shops: Many jewelry shops in Tehran also offer currency exchange services, as they often deal with both domestic and foreign currencies.
Mehrabad and Imam International Airports: You can find Bureau de change in the terminal building where you can exchange your currency before or after your flight.
Tehran Grand Bazaar: The grand bazaar is a popular spot for shopping and you can find Bureau de change inside the bazaar.
Credit Cards
The use of credit cards in Iran is limited, and it may be difficult to use them in many places. Due to international sanctions, many international credit card companies, such as Visa and Mastercard, do not operate in Iran. Therefore, it is unlikely that you will be able to use a foreign credit card in Iran.
However, there are some local debit cards that you can use. Click here to read more about Iran Tourist Cards.
Cost of food in Iran
Iran is known for its delicious and diverse cuisine, with a variety of traditional dishes and ingredients. The cost of food in Iran varies depending on where and what you eat, but overall it is considered to be relatively affordable.
Eating out at local restaurants and street food vendors is generally very affordable, with traditional dishes such as kebab, rice and stews costing around $2 to $5. Fast food chains and more modern restaurants may be slightly more expensive, but still quite reasonable, with a meal costing around $5 to $10.
If you're looking for more upscale dining options, prices can be higher, with a meal at a higher-end restaurant costing around $15 to $20 or more.
For those interested in cooking, the cost of ingredients for home cooking is generally low. Fresh fruits, vegetables, and spices can be found at local markets at very affordable prices. Meat, poultry and seafood can also be found at a reasonable price.
It's worth noting that due to the economic situation and the sanctions, the cost of food might fluctuate over time. The inflation rate is high in Iran, so prices may change rapidly and it's always recommended to check prices before making a purchase.
Cost of transport in Iran
The cost of transportation in Iran varies depending on the mode of transport and the distance traveled. Overall, it is considered to be relatively affordable.
Public transportation
Public transportation in cities such as Tehran is relatively cheap and efficient, with a single bus or metro ride costing around $0.25 to $0.50.
Taxis
Taxis are also widely available and affordable, with prices starting at around $1.50 to $2.50 for a short ride and around $0.10 to $0.20 per kilometer thereafter.
Long-distance bus travel
Long-distance bus travel is also a cost-effective option, with prices starting at around $5 to $10 for a one-way trip between major cities.
Train
Train travel is also an affordable option, but the services are not as extensive as bus services.
Domestic flights
Domestic flights are also available, but the cost can vary depending on the route and the airline, with prices starting at around $30 to $50 for a one-way ticket.
Renting a car
Renting a car is more expensive than other options, and it is not recommended for travelers as the road conditions are not always good and the driving culture is different from other countries. Additionally, it is difficult to navigate through the cities with a car and parking is a real issue.
Cost of accommodation
The cost of accommodation in Iran varies depending on the type of accommodation and location.
Budget accommodation
Hostels and budget hotels can be found in most cities and towns, with prices starting at around $10 to $20 per night for a dormitory bed and $20 to $30 for a private room. These budget accommodations may be basic, but they are clean and comfortable, and they offer a great value for budget travelers.
Mid-range accommodation
Mid-range hotels and guesthouses can be found in most cities and towns, with prices starting at around $30 to $50 per night for a double room. These accommodations offer more amenities and services than budget accommodations, such as private bathrooms and air conditioning.
Luxury accommodation: Luxury hotels and resorts can be found in major cities and tourist destinations, with prices starting at around $100 to $200 per night for a double room. These accommodations offer the highest level of amenities and services, such as spas, swimming pools, and restaurants.
Traditional accommodation
Traditional accommodations such as traditional houses, known as a traditional Iranian house or "Caravanserai" in the historical and touristic cities, can be found in most cities and towns, with prices starting at around $30 to $50 per night for a private room. These accommodations offer a unique experience of living in a traditional Iranian house, and they are a great option for travelers looking to immerse themselves in the local culture.