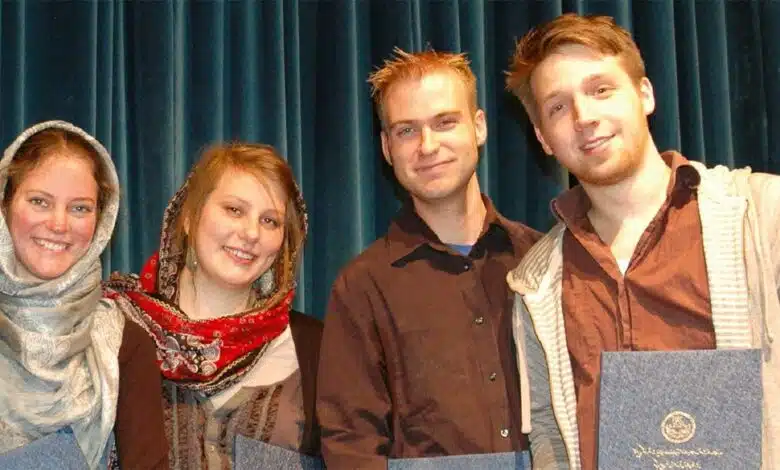 Whether you already started to learn Persian in your own country, or you're willing to immerse yourself in the Iranian culture, learning Persian in Iran is a unique experience!
Whether you already started to learn Persian in your own country, or you're willing to immerse yourself in the Iranian culture, learning Persian in Iran is a unique experience! A few years ago, I enrolled a program to learn Persian in Tehran. So, if you're curious about what it's like to learn Persian in Iran and where to study, you're at the right place!
There are several institutes dedicated to teaching Persian to foreigners in Iran. Some of them give classes all year long, some only have summer sessions. I choose to introduce only the most famous here. You may find other programs, but if you're serious about learning Persian in Iran, I'll recommend you choose among these ones. The reason is that many programs have been suspended after Covid, or simply due to the lack of applicants.
Once you've choose an institute, it will apply for a student visa on your behalf. It's the sesame to study in Iran! Once your visa is granted, and after you collected it at the Iranian embassy of your country, you can enter Iran! The duration of the visa equals the duration of the program, and can be extended as long as you stay for studies.
Where to learn Persian in Iran?
And that's how I first arrive to Iran! I spent about 9 months studying Persian language at Dehkhoda Lexicon Institute, in Tehran. But there are others options which can be interesting, in particular for someone wishing to study in another city than Tehran.
So, here are the most popular institutes to learn Persian in Iran:
Dehkhoda Institute in Tehran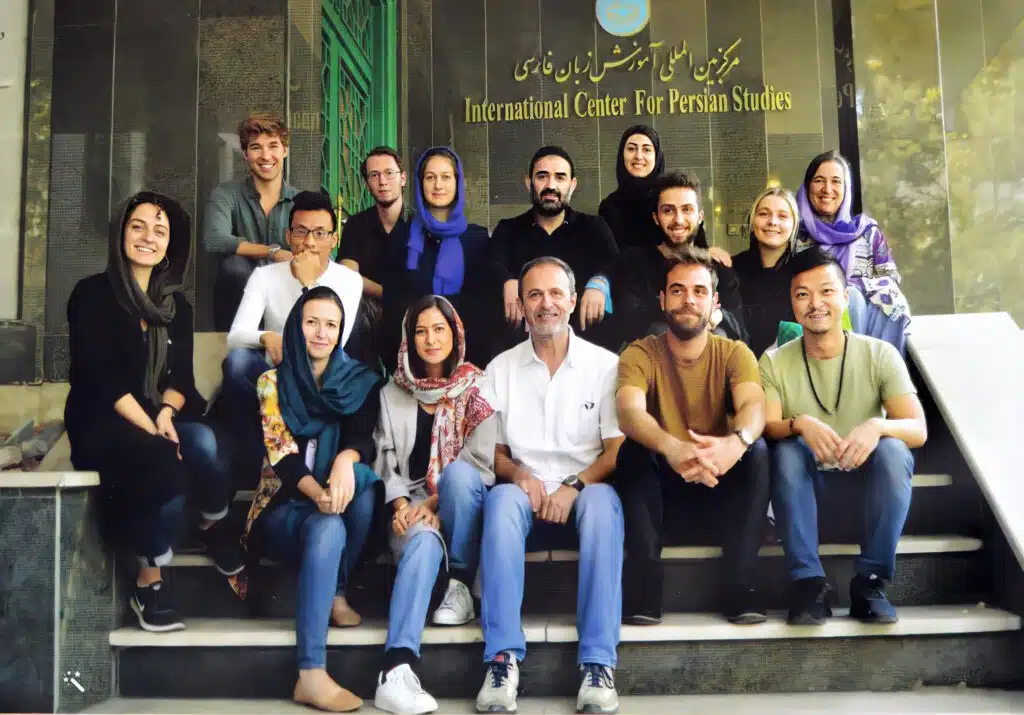 This institute is the most famous and is part of University of Tehran. It has been teaching Persian to foreigners for more than 30 years. To my opinion, it's the best choice to learn Persian in Iran and you can read about my experience there below.
Saadi Foundation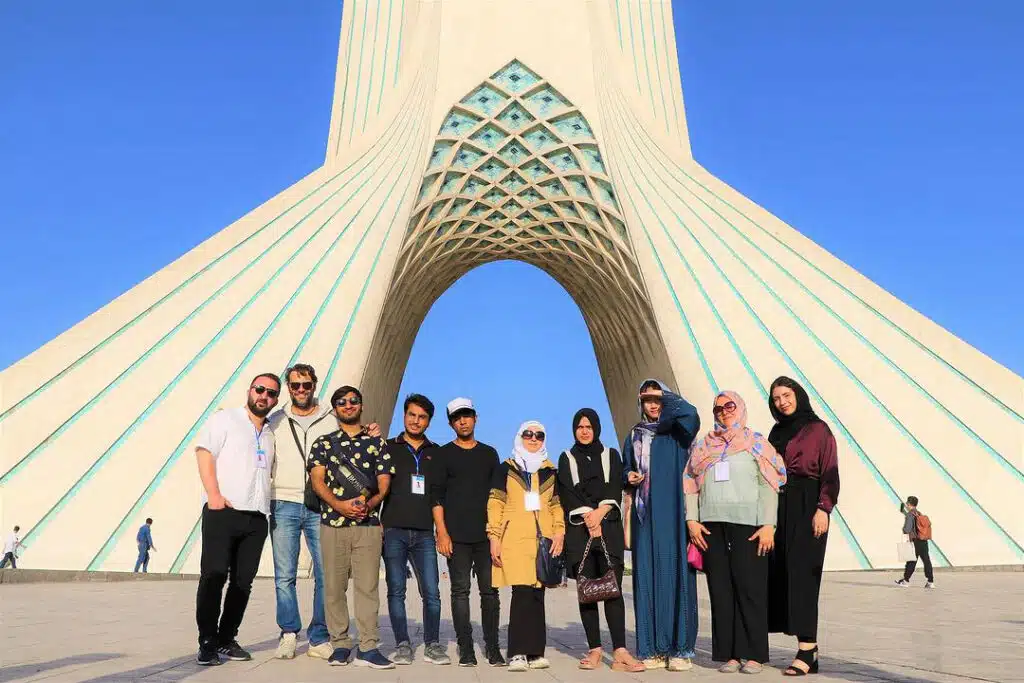 The Saadi Foundation is overall similar to Dehkhoda, with different levels (from beginner to advanced) over several-weeks sessions. Both the institute and the students' dorms are at the same location, in the north of Tehran (Velenjak).
Persian Learning Language, University of Isfahan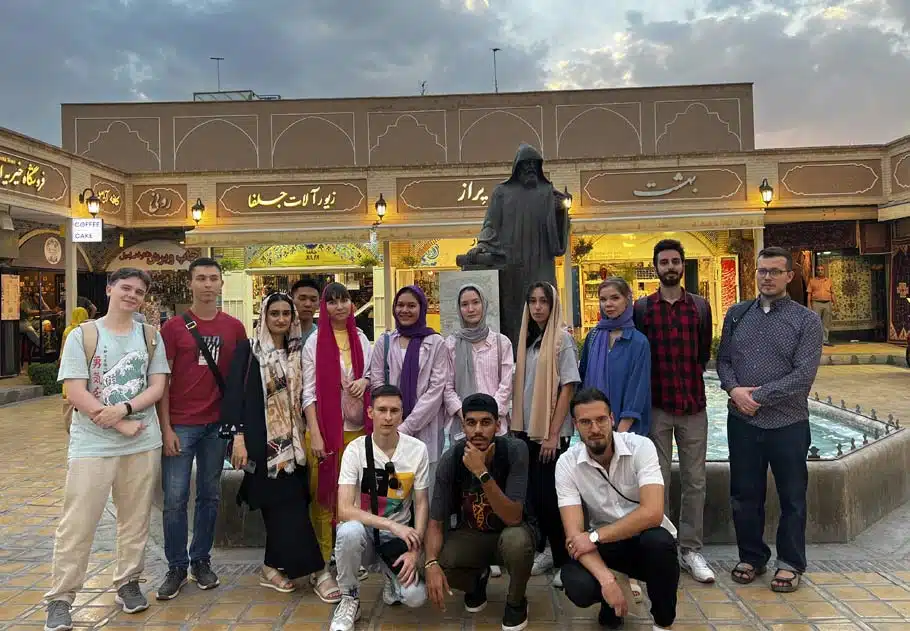 This institute is part of Isfahan's University. It has both long programs (from one week to one year), such as the ones in Tehran, and short seasonal classes, usually during summer. It's for this latter that the center is famous.
Persian Teaching Center, University of Shiraz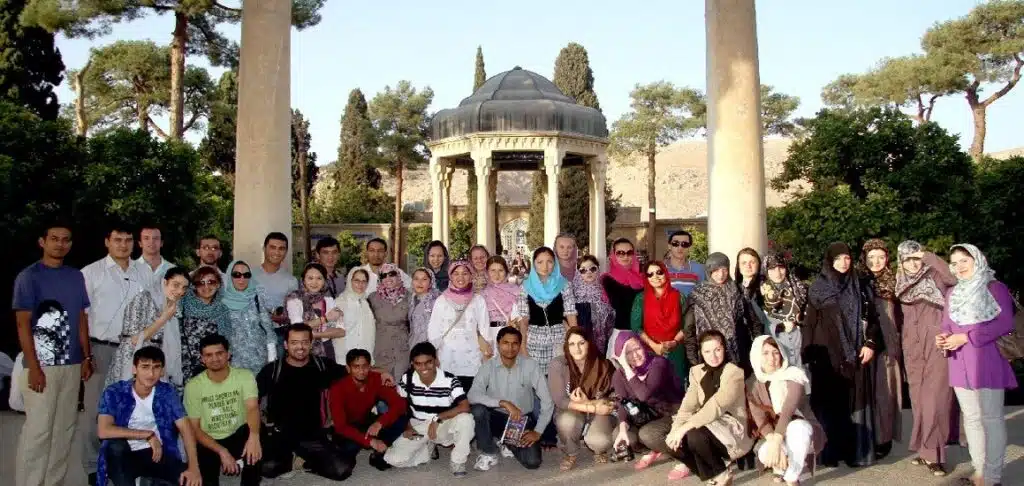 The University of Shiraz also has its Persian teaching center, offering programs all over the year. Sessions last from 6 to 10 weeks. Students can also choose to attend only individual classes.
Persian Teaching Center, University of Mashhad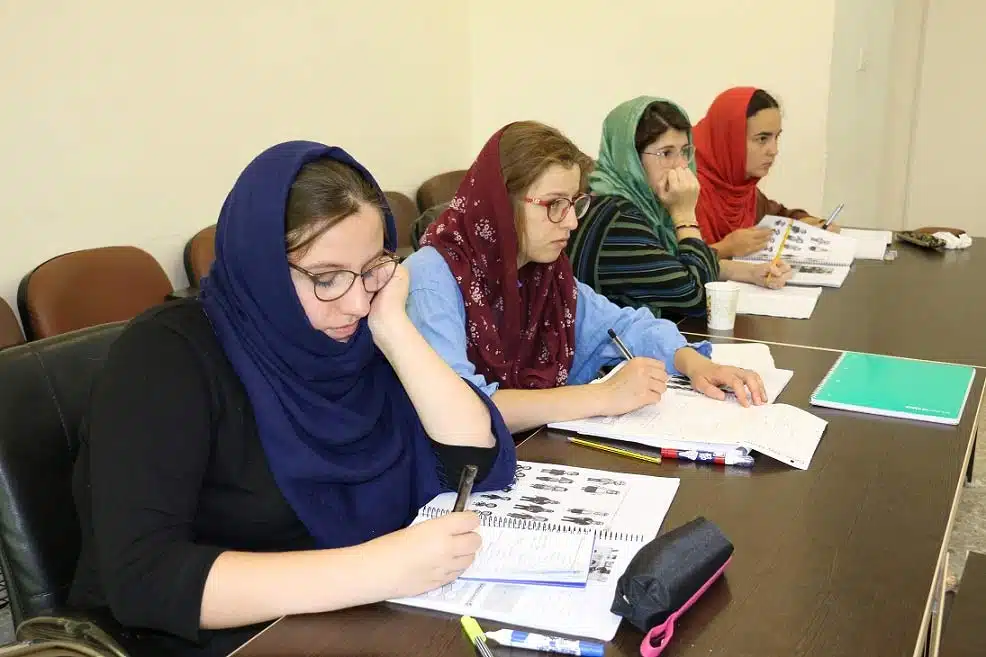 This institute offers 3-months learning programs, from Elementary to Upper Advanced level. As it's located in Mashhad, most of the students are from neighboring countries, and often non-English speakers, which differs greatly from the very westerner audience of other institutes.
So you'll have to use your Persian skill right from the beginning!
---
My experience at Dehkhoda Institute, in Tehran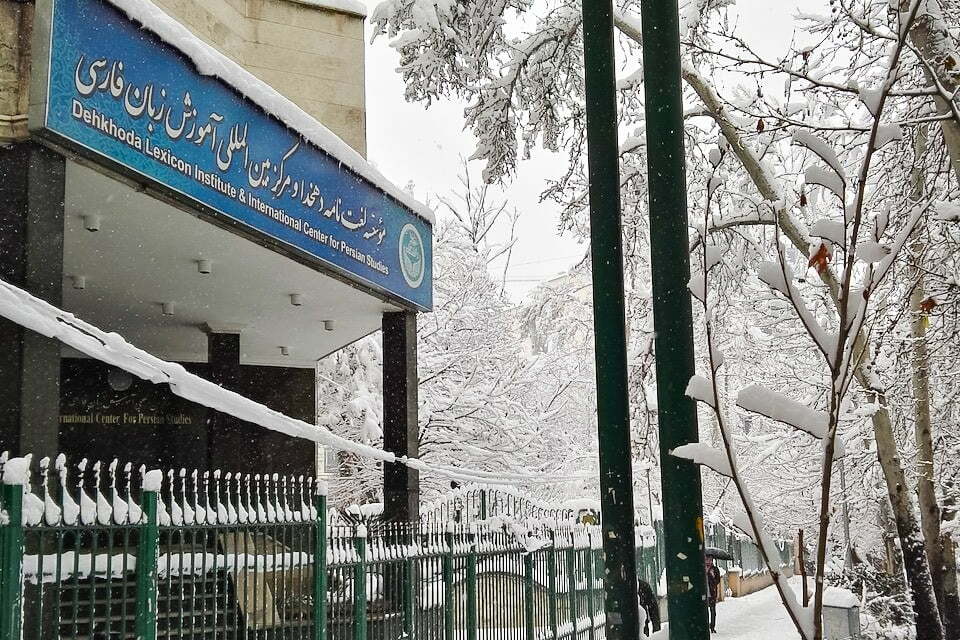 I started my learning from the beginner level, with no other knowledge than the basic "salam" and "merci" learned during my travels to Iran. I arrived in Tehran during summer, in a crowded institute: Indeed, during summer time, many students who are learning Persian in their university abroad come to Dehkhoda for two months, in order to improve their knowledge. That's one of the nice point of this institute: you'll hang out with a lot of people from all over the world.
But let's talk about the learning first:
for most of my time at Dehkhoda, I followed the "intensive courses". It means I had classes from 9AM to 12PM, five days a week. There is a lot to learn, so the free afternoons are usually busy with homework, in order to pass the exam at the end of the 6 weeks session, and be admitted in the other level.
As mentioned before, I started with the very first level, which consists mostly of learning the alphabet. But for students who already know some Persian, there is a placement test before the classes start, to determine which level they should attend.
For my last term, I switched to the "normal classes", held just two days a week, during the afternoon. Instead of being 6 weeks long, the same program last 9 weeks. I didn't really like it for two reasons.
First, the learning is slower, so in the end lessons can become boring. Second, because most students are doing the intensive program, no one is at the institute in the afternoon, which is less fun.
Formal Persian versus Everyday life Persian
Overall, I found the Dehkhoda's methods and teachers rather good. The books made by the institute are even used by some universities abroad. However, there is one major difficulty when it comes to learn Persian:
what you'll learn (and what you'll read) in the books differs from the language people speaks in everyday life. And what you'll learn at Dehkhoda, like most institutes, is the mostly formal Persian.
That's why, as a beginner, I used to shop grocery and speak like a 18th century writer to the sellers! But the big difference in learning Persian in Iran, versus learning it abroad, is that you can easily bypass this difficulty because you'll be exposed to the "real" Persian every day. Which, in the end, allows you to learn both ways at the same time.
So, how was my level of Persian at the end of these 9 months, you may wanna ask? Well, truth be told I was not a very hardworking student and I would speak English with most of my friends outside.
Because of that, I could read, speak and understand basic conversations but it took me longer to be able to truly speak Persian. It took me until… the day I had no other choice, but that's another story! Yet, I know that the bases I have learned at Dehkhoda are the reason why I can today have a good level.
Discovering Iran during your Persian studies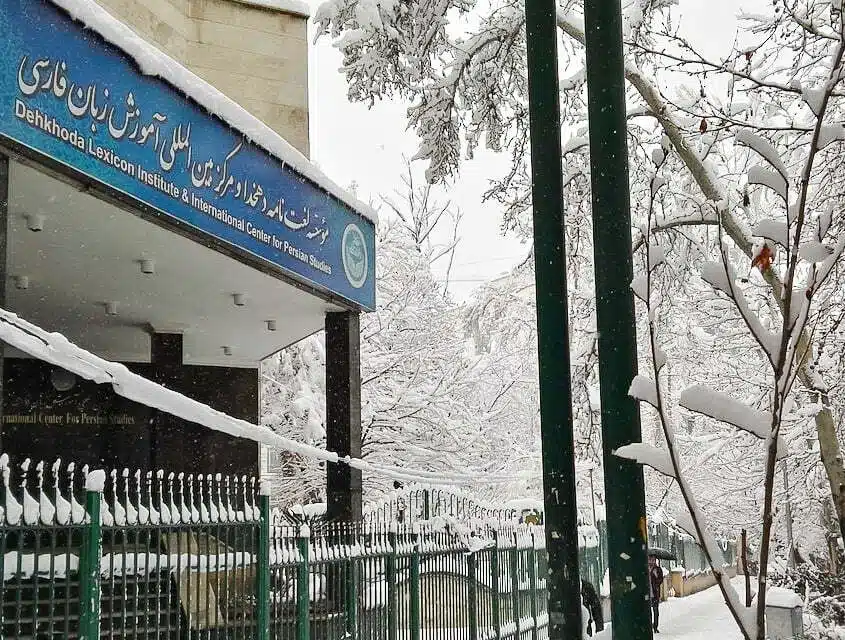 One of the great things with learning Persian in Iran is of course being able to discover the country at the same time!
Whether you stay in Tehran or travel to others cities, you'll be fully immersed in the culture, living by your own. At Dehkhoda, between each 6-weeks sessions, there are usually one or two weeks off, which means you can travel through the country.
And even if you stay for one session only, you'll have your weekends, for sure a few national holidays (there are plenty in Iran) and some afternoons to explore Tehran and around.
And believe me, over 6 weeks, it makes a lot of opportunities to travel! If you don't have much money to spend, you can travel by bus almost anywhere; if you don't have much time, you can take a flight and cross the country in just two hours!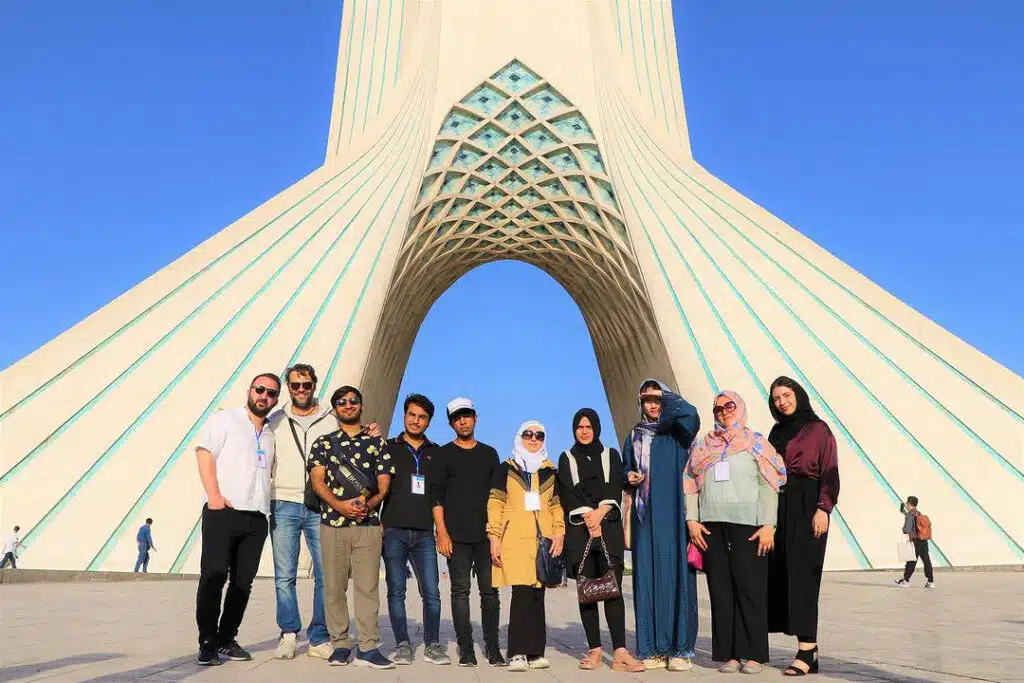 Cost and formalities for studying at Dehkhoda
To be enrolled in the program, you need to apply on the institute's website and then, be patient! It takes about 3 months to get the approval for your visa, which the institute will send you by email.
Regarding the cost of the studies, it was more than reasonable during my time there. As prices are changing all the time in Iran, I suggest you to check directly on their website.
Last, but not least! If you're wondering where to live during your studies, don't think too hard. Forget about renting an apartment. Not only it's extremely difficult in Tehran, but it's also not allowed! It is mandatory for students to stay in dormitories (except if they stay with their family). But don't freak out, it's not too bad!
Dehkhoda's students have access to two dormitories. One is located near the institute, in north Tehran (Velenjak). There, you'll share your room with another student of the institute, or you'll have a private room (both are with kitchen and bathrooms).
The other one is located in Tehran's city center, Enghelab. Even though it's further away from the institute, the location is perfect: It's the heart of city, next to Tehran University. However, the rooms are a bit less comfortable and shared with more students (5-6 per rooms).
Study and live in Iran
Whether you want to improve skills in Persian language, or start from the scratch for a few weeks only: learning Persian in Iran is not only possible, it's also a great experience. With a student visa, you will be able to live in Tehran, Shiraz, Isfahan or elsewhere while making significant progress Persian language.