Shiraz
Tomb of Saadi: A Poet's Eternal Resting Place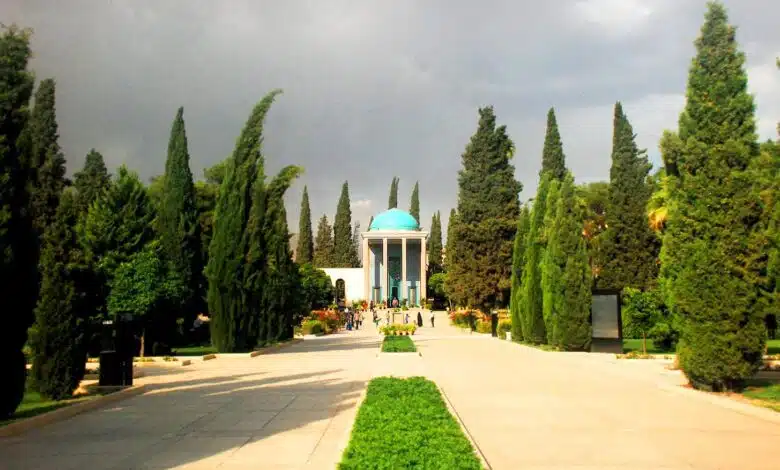 The Tomb of Saadi is a tomb and mausoleum dedicated to the Persian poet Saadi in the Iranian city of Shiraz. Saadi was buried at the end of his life at a Khanqah at the current location.
In the 13th century a tomb built for Saadi by Shams al-Din Juvayni, the vizir of Abaqa Khan. In the 17th century, this tomb was destroyed.
During the reign of Karim Khan was built a mausoleum of two floors of brick and plaster, flanked by two rooms.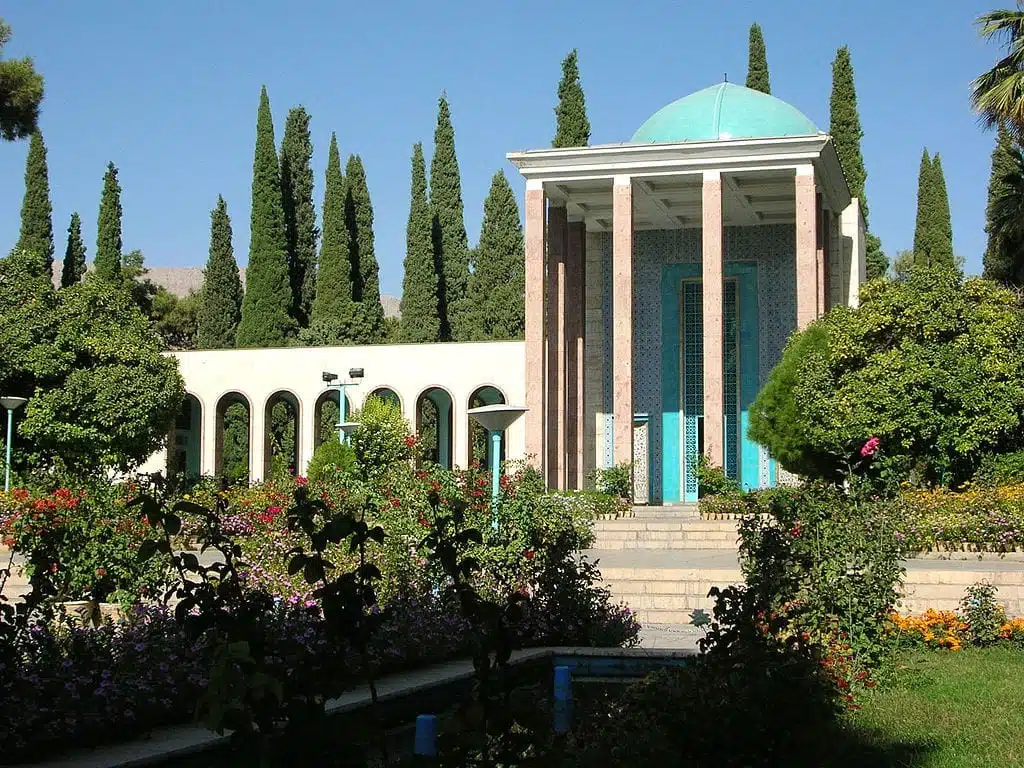 The current building was built between 1950 and 1952 to a design by the architect Mohsen Foroughi and is inspired by the Chehel Sotoun with a fusion of old and new architectural elements. Around the tomb on the walls are seven verses of Saadi's poems.
Who was Saadi Shirazi?
Saadi lived in 13th century, but he's a man for all centuries. The rich depth of his writings and ideas with social and moral values have gone beyond time. His words have been quoted by Persian speaking people inside Iran and outside alike. Even Western sources have quoted him and continue to do so. He's widely recognized as one of the great masters of classical Persian literature. Some even title him second only after Ferdowsi whose position for saving the Persian Language is unparalleled and no one could even do what he did.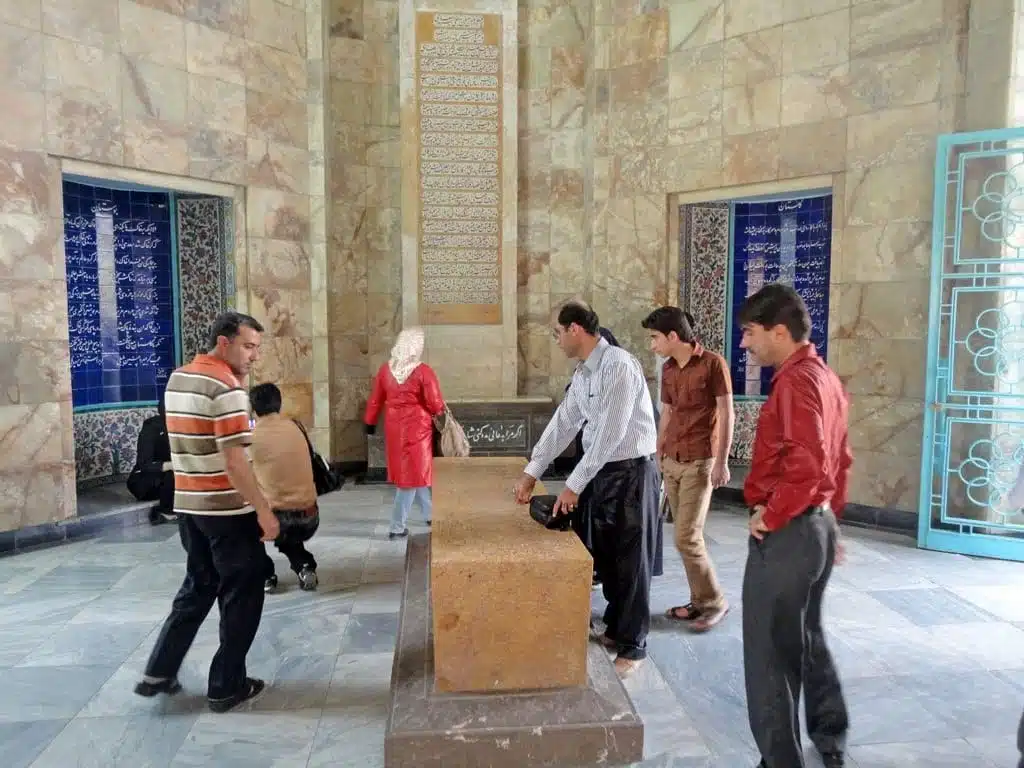 The reputation of Saa'i in Persian literature is because of his eloquence in using the language. After 8 centuries, his works are still easy to understand and his ideas are still admirable for the speakers of the language. His style of Farsicizing borrowed words from Arabic in Persian made it a lot easier to use those words in everyday use and understand them although Arabic was not a language of the same origin as Persian.
Saadi was a man of learning. Spending infancy and childhood without a father and going through youth in poverty and hardship never stopped him from pursuing learning. Therefore, he left his birthplace to Baghdad where Nezamieh university was the center of knowledge and many studied there in the Islamic world. Among various subjects that he studied there, he proved to be excellent in Arabic literature, Islamic sciences, history, governance, law and Islamic theology.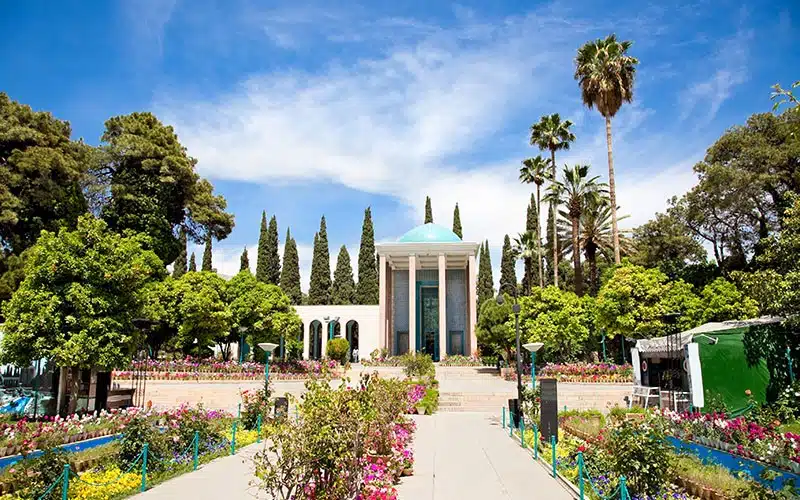 Saaadi was a man of traveling. Mongols invasion and unstable situation in Iran led him a lifetime of living abroad in various countries like Anatolia, Syria, Egypt,Iraq, Sindh (Today's Pakistan), India, Central Asia, Hijaz (Today's Saudi Arabia), etc. Eventually, after 30 years, he returned to his birthplace as an elderly man and was welcomed and highly respected.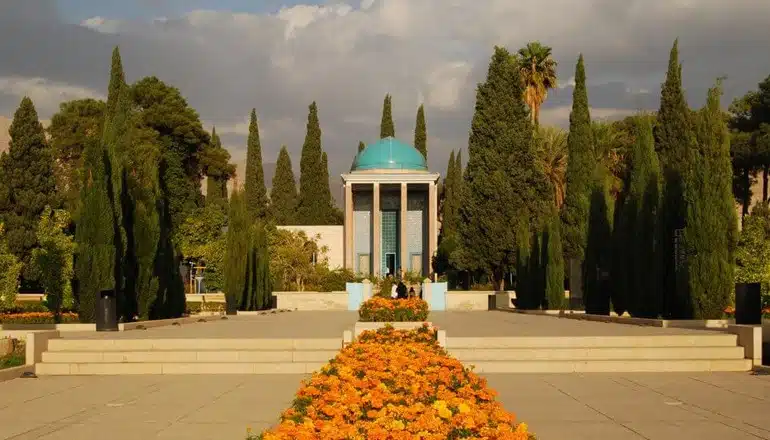 He was titled "Sheikh" because of his knowledge and found followers who pursued his values and words.
Bani Adam
Saadi is well known for his aphorisms, the most famous of which, Bani Adam, is part of the Gulistan. In a delicate way it calls for breaking down all barriers between human beings:
بنى‌آدم اعضای یک پیکرند
که در آفرینش ز یک گوهرند
چو عضوى به درد آورَد روزگار
دگر عضوها را نمانَد قرار
تو کز محنت دیگران بی‌غمی
نشاید که نامت نهند آدمی
This translation is by H. Vahid Dastjerdi:
Adam's sons are body limbs, to say;
For they're created of the same clay.
Should one organ be troubled by pain,
Others would suffer severe strain.
Thou, careless of people's suffering,
Deserve not the name, "human being".
This one by Iraj Bashiri:
Of One Essence is the Human Race,
Thusly has Creation put the Base.
One Limb impacted is sufficient,
For all Others to feel the Mace.
The Unconcern'd with Others' Plight,
Are but Brutes with Human Face.
And by Richard Jeffrey Newman:
All men and women are to each other
the limbs of a single body, each of us drawn
from life's shimmering essence, God's perfect pearl;
and when this life we share wounds one of us,
all share the hurt as if it were our own.
You, who will not feel another's pain,
you forfeit the right to be called human.
The Tomb of Saadi is a tomb and mausoleum dedicated to the Persian poet Saadi in the Iranian city of Shiraz.