Tehran
Darbandsar Ski Resort: Elevate Your Winter in Tehran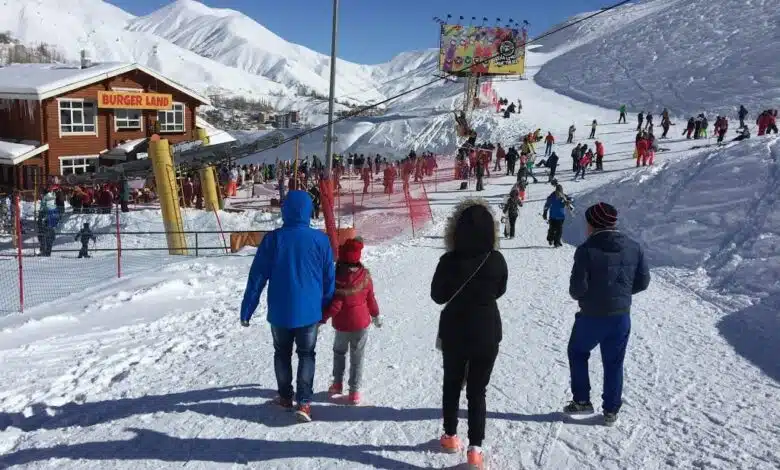 Located next to the village of Darbandsar, the resort is 60 km North West of Tehran and is reachable via the Maygoon-Shemshak road.
Darbandsar ski resorts is the second largest in the country, and second most challenging ski resort after Shemshak.
There is plenty of space for backcountry skiing and acclimatization for extreme ski adventures in the Alborz range. It offers a total of 5 ski lifts and chairlifts, 2 hammers, 1 surface and is usually less crowded than Dizin.
Darbandsar ski resort is newest ski resort in Tehran was founded through the cooperation of the retired professional skiers and fans in form of a private company in 1982. It is located in Darbandsar village, 60 km northeast of Tehran.
How to Get to Darbandsar Ski Resort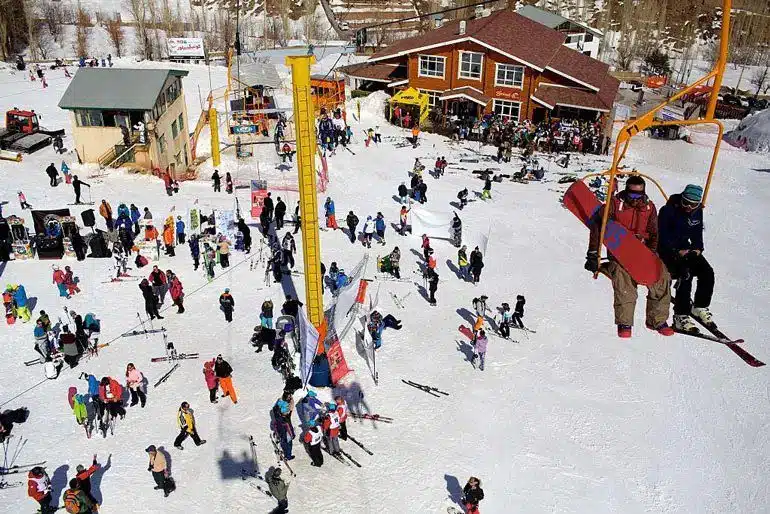 When it comes to experiencing the winter bliss that is Darbandsar Ski Resort, the journey is as important as the destination itself. Navigating your way to this slice of winter heaven is relatively straightforward, but choosing the right route can greatly enhance your experience.
Two Main Routes: Lavasanat Road & Karaj-Gachsar Road
Your way to Darbandsar can follow one of two primary routes: the Lavasanat Road and the Karaj-Gachsar Road. Each comes with its own set of advantages and limitations, so let's break it down:
1. Lavasanat Road:
This route is accessible via the Lashkarak-Fasham highway and is open year-round. One of the biggest perks of taking this road is its constant availability, irrespective of the season. This makes it a reliable choice for those planning to visit the ski resort during both summer and winter.
2. Karaj-Gachsar Road:
Though scenic, this route is generally advised only for summer travels. This recommendation stems from the road conditions which may become difficult to navigate during the colder months.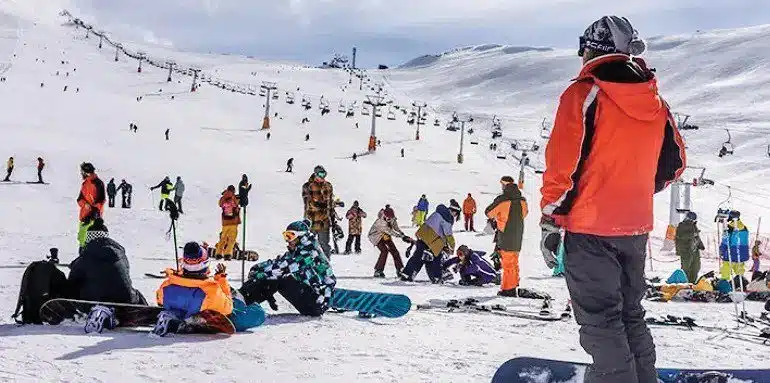 Choosing the Right Route
Lavasanat Road is the route to opt for if you're aiming for reliability and year-round accessibility. This is especially vital if you're planning multiple trips across seasons, as this route offers a straightforward journey to Darbandsar without seasonal constraints.
On the other hand, if you're embarking on a summer escapade and you're looking for a road less traveled, then Karaj-Gachsar Road should be your pick. It offers scenic vistas and a more intimate experience with nature, albeit at the cost of seasonal restrictions.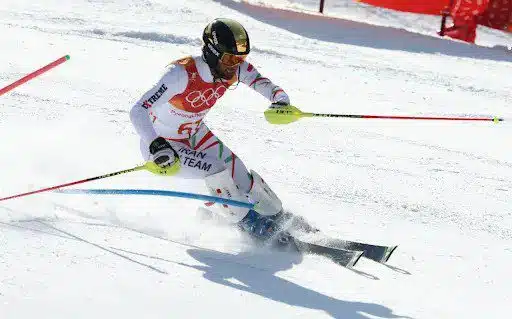 Recreational Facilities at Darbandsar Ski Resort?
A variety of amenities are available for different individuals at the resort, from ski slopes to cable cars, chair lifts, and restaurants that complete the recreational experience. Let's delve into the various features this tourist area offers.
Leisure and Sports Facilities
Contrary to what many inexperienced individuals may think, visiting Darbandsar resort is not only for those skilled in skiing or professionals in this field. Don't let this misconception deter you from enjoying the snowy scenery from the cable cars, the pleasure of beginner skiing on the resort's artificial snow, or even simply spending quality time.
Some of the facilities at the resort include:
Four-seater chair lift with a length of 1,200 meters imported from France
Four-seater chair lift with a length of 800 meters at an altitude of 3,750 meters above sea level
Two-seater chair lift with a length of 1,110 meters
Twelve-seater cable car with a length of 1,830 meters, featuring 57 cabins and a capacity of 3,000 people per hour
Disk ski lift with a length of 700 meters from Italy
Two T-bar lifts for beginner skiers
Night skiing available from 3 PM to 7 PM, during which time the ski slope is illuminated, creating a unique atmosphere.
These were the leisure facilities that you are now familiar with, but it's good to know that the resort also uses five snow grooming machines and one snowmaking machine. This technology has the capability to produce snow at zero degrees over a length of 1,300 meters, a width of 100 meters, and a height of 50 centimeters. This ensures that even if there isn't enough natural snowfall, the ski resort can still operate.
Let's now move on to the sports facilities at the resort. With adequate planning, the conditions are set for everyone to make use of the resort. Among these facilities, one can mention the ski school. With its experienced and professional instructors, you can become a skilled skier.
Finally, let's talk about the segmentation of the ski space at Darbandsar Ski Resort. With fair planning, 25% of the area is specifically designed for beginners, 50% for intermediates, and the remaining 25% is dedicated to professionals.
Darbandsar Ski Resort: Iran's Winter Playground
Darbandsar Ski Resort is not just another destination; it's an experience waiting to happen. Situated just north of Tehran, this ski resort is a complete package for anyone yearning for winter thrills, complete with top-tier amenities and a landscape that screams beauty.
Amenities That Impress
Whether you're here to conquer the slopes or just savor the majestic scenery, Darbandsar offers facilities that cater to all. For instance, there is an array of dining options ranging from fast-food outlets to proper restaurants where you can satiate your hunger and rest your weary legs.
The Wooden Restaurant stands out as a unique feature. Covering an area of 400 square meters and constructed from Finnish spruce, this 1.5-story building is said to be one-of-a-kind in Iran. Imagine savoring a hot meal in the chilly atmosphere of a wooden haven, possibly enveloped in the comforting scent of wood.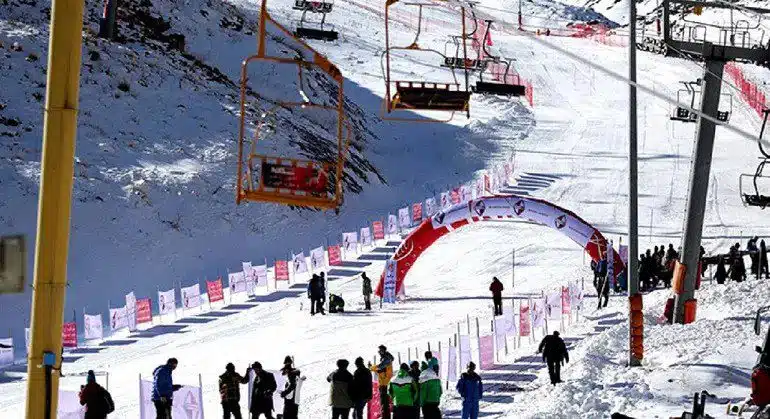 Other dining spots include the Summit Restaurant, located at the cable car's final station, and another one situated at the two-person chairlift's terminal. If fast food is more your style, check out Burgerland, open from 8 am to 6 pm.
Moreover, if you decide to make it an overnight adventure, there is a hotel nearby the ski slope. In addition to public and VIP parking, the resort also offers rental booths for ski equipment and clothing.
What's the Cost?
When it comes to ticket pricing, Darbandsar has two types of tickets. The first is for tourists who are there just for sightseeing. They can take a cable car to the summit and enjoy panoramic views, even catch sight of Mount Damavand in the distance.
The second type of ticket is geared toward skiing enthusiasts. With this, they can hit the slopes from 8 am to 7 pm with unlimited access.
When is the Best Time to Visit?
Timing your visit depends on your goals. If your primary intent is to soak in the scenery and the refreshing air, Darbandsar impresses year-round. However, if skiing, snowboarding, or other winter sports are on your agenda, the best months to visit range from early January to late March.
lift of Darbandsar Ski Resort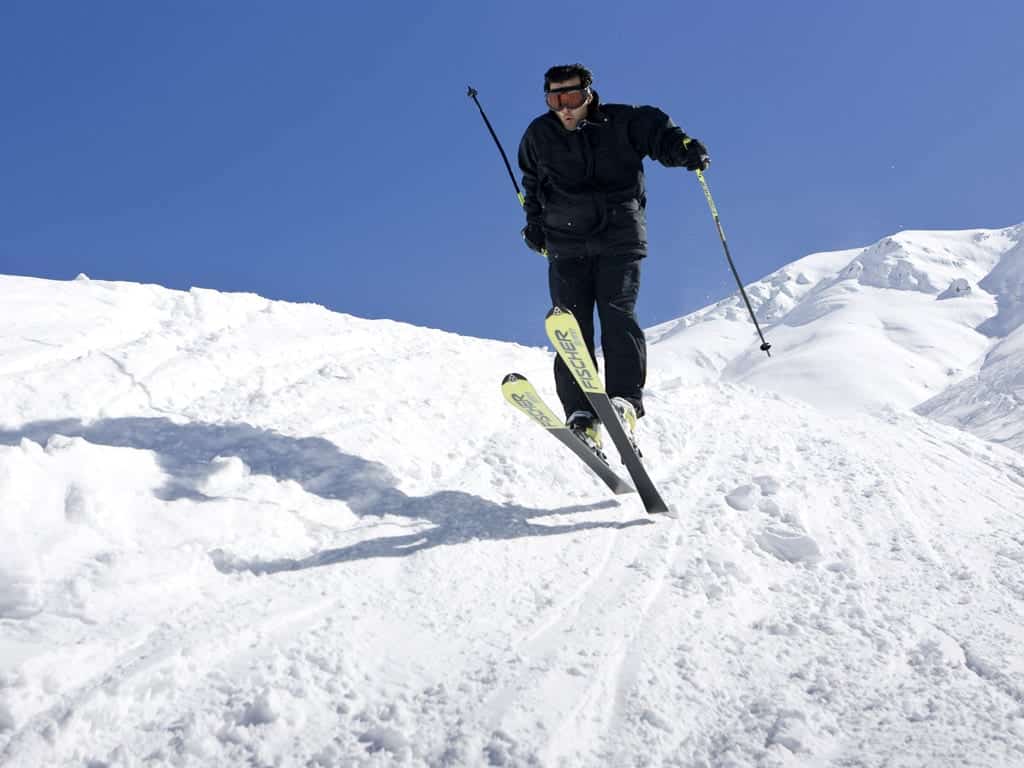 The lift equipment consists of 2 chair lifts and 3 button lifts. Its lowest and highest altitudes are 2600 m3050 m, respectively.
The Ski Season in Darbandsar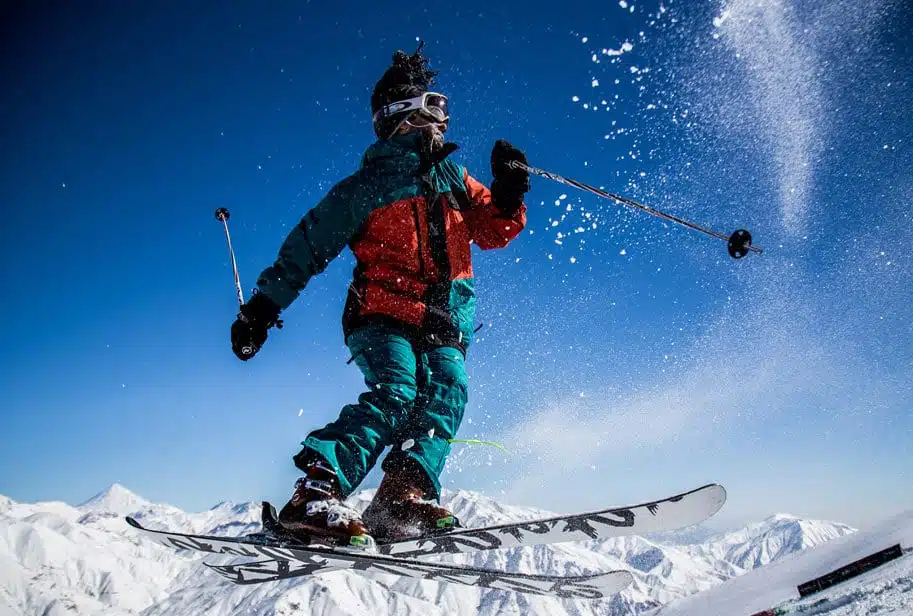 The ski season in Darbandsar lasts from mid-December to mid-April, during which a large number of skiers enjoy their time at this resort.
As Roudbar-e Ghasran area has a diverse climate and very beautiful and unique terrain, summer skiing is also available in July at 'Taltangeh', a valley north of Darbandsar.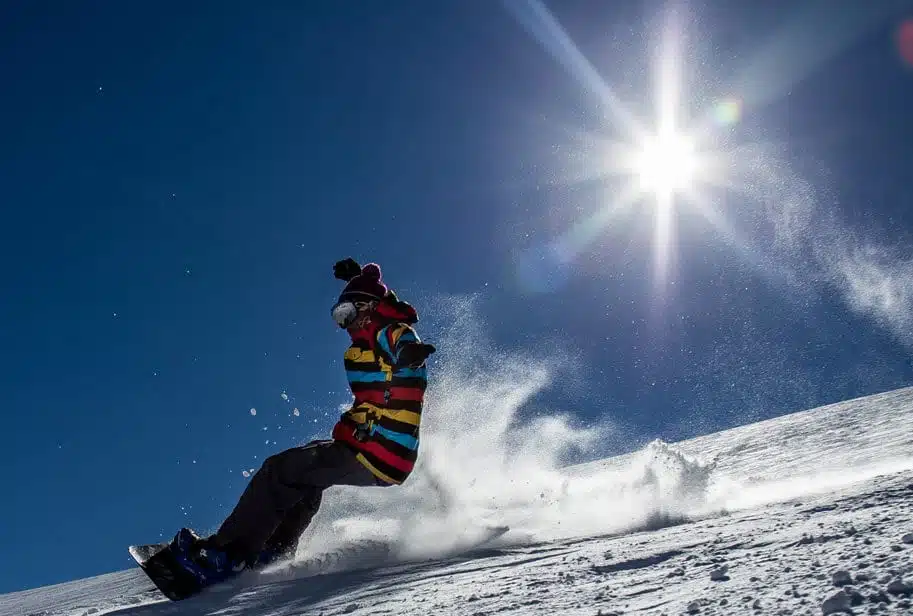 The ski competitions held in the same season is a reason for the constant interest in this sport.
Several International League Championships have been held at the Darbandsar ski resort since 2008, after being recognized as an International Ski Resort by the International Ski Federation (FIS), in which some of the world's most renowned skiers competed.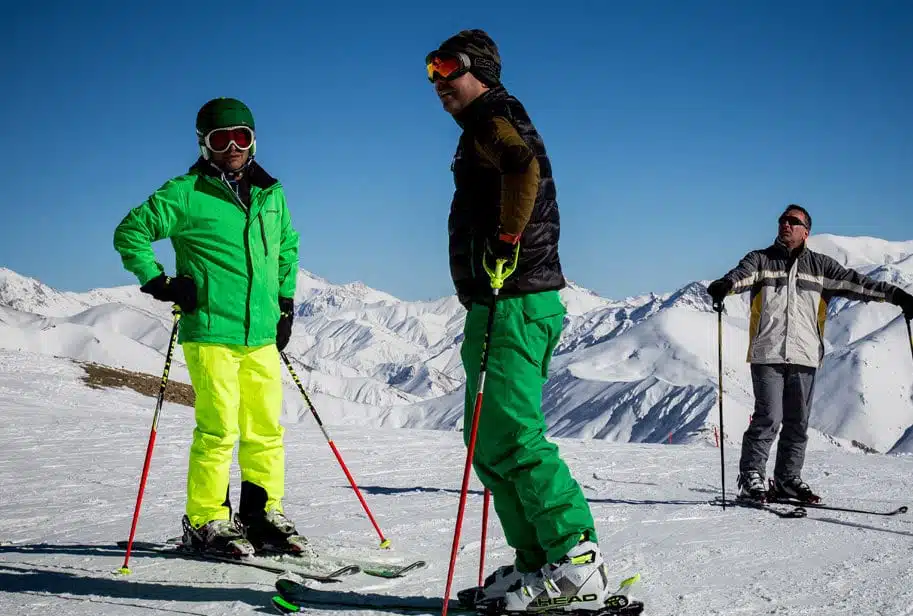 For those who want to experience skiing at a newer resort Darbandsar is highly recommended.
Darbandsar ski resort is newest ski resort in Tehran was founded through the cooperation of the retired professional skiers and fans in form of a private company in 1982. It is located in Darbandsar village, 60 km northeast of Tehran.
Read more about Skiing in Tehran