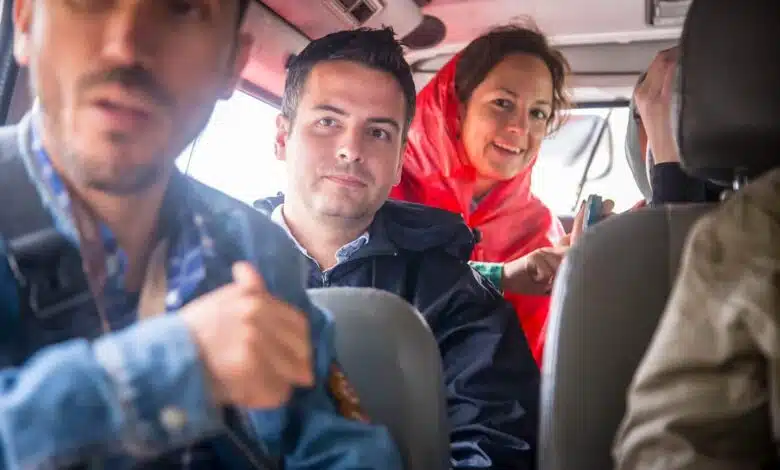 When you are traveling to a less-known destination, group tours can offer an excellent experience as they let you discover a new land while you enjoy the company of other people who share a common interest with you.
Iran is a great travel destination with so much potential, yet not receiving the sufficient attention that it deserves. What we try to do in SURFIRAN is to provide travelers with the best possible experience so that we can change the perceptions and false images created from this amazing land, and most of the time group tours help us to reach this goal.
One of the SURFIRAN´s travel offers is a 9-day Iranian culture and heritage tour which is among the most popular packages purchased by tourists. In this tour, you start your journey to discover the ancient land of Iran in Tehran and you´ll visit the most touristic spots of the country in Kashan, Isfahan, Naein, Meybod, Yazd and Shiraz. The tour includes amazing sights and entertainments such as discovering Persepolis with an experienced English guide and spending half a day the nomadic life alongside an Iranian nomad family.
Another advantage of this tour is that it lets you discover the hidden aspects of Tehran as it is normally neglected by travelers. The city of colorful lights, intriguing sounds, and never-ending motion will amaze you if you discover its highlights within a well-organized tour designed by an experienced team.
In the SURFIRAN's 9-day Iranian culture and heritage tour, you will discover lavish Golestan Palace, Tehran grand Bazaar, National museum of Iran, Carpet museum and most importantly, one of the best traditional dishes of this city in a friendly environment. You'll soon feel like you are traveling with a group of friends, as we try to organize a memorable, unique experience for you.
One of SURFIRAN's group tours was held recently with travelers from different nationalities such as the United States, Germany and Italy and we received many positive feedback from our group. Malayaika, our lovely guest from the U.S was one of our most enthusiastic travelers which was amazed by the beauty of some spots like the mirror hall of Golestan Palace and other amazing sights on her trip. She describes her experience as following:
"It was truly a trip of a lifetime. Everything was organized and planned out excellently. My tour guide Ali was waiting for me when I arrived, and from that moment I knew I was in good hands. He is knowledgeable, courteous, efficient and extremely patient. I felt safe the entire time and had my mind blown by the warm people and amazing sites. Elham Babaee was my first contact with SURFIRAN and she helped me secure my visa and prepare for my trip. I can't say enough about how great my experience in Iran was thanks to them."
Traveling to Iran can be one of your best trips ever if you experience it with an appropriate group, well-organized itinerary and knowledgeable, friendly tourist guides. So, if you wonder about your next authentic destination, don't miss out on our offer on this amazing tour!