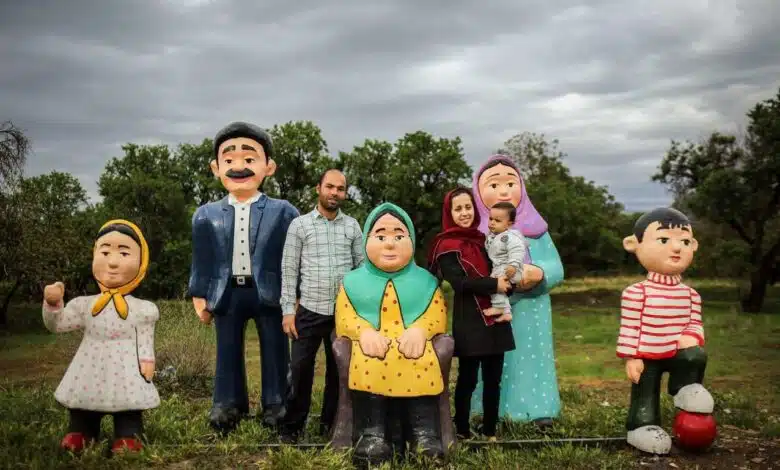 The traditional custom of Panjah bedar is similar to Sizdah bedar, of course, it isn't as known as Sizdah bedar. But it's set yet among Qazvin's people. On this day which is the 50th day of the new year they go out to thanksgiving God because of their blessings.
Panjah Bedar Festival is a vibrant and colorful celebration in Qazvin, Iran, during the Persian New Year (Nowruz). The "Fifty Days Later" festival in Persian is a time of joy and festivities, marked by various cultural and traditional events, musical performances, and food stalls.
Live music and Dance
One of the Panjah Bedar Festival's highlights is the street parade in the heart of Qazvin. People of all ages, dressed in traditional costumes, march through the streets, accompanied by live music and dance. The parade is a feast for the eyes, with colorful decorations, banners, and flags adding to the festive atmosphere.
Food Stalls
Another major festival attraction is the food stalls that line the streets. Visitors can sample a variety of traditional dishes and sweets, such as shole-zard (rice pudding), dolmeh (stuffed grape leaves), and ash-e-reshteh (noodle soup). There are also stalls selling handmade crafts and souvenirs, making the festival a great opportunity to shop for unique and authentic Iranian gifts.
Cultural Events
In addition to the street parade and food stalls, Panjah Bedar Festival also features various cultural events, such as traditional music and dance performances, poetry readings, and storytelling. These events showcase the rich cultural heritage of Qazvin and provide visitors with a glimpse into the city's rich history and traditions.
The festival is a great opportunity to immerse oneself in Iranian culture and experience the hospitality and warmth of the people of Qazvin. Whether you're a local resident or a tourist, the Panjah Bedar Festival is a must-visit event that promises a memorable and enjoyable experience.
The Panjah Bedar Festival in Qazvin, Iran, is a unique celebration that combines tradition, culture, food, and entertainment. Visitors can expect a vibrant and festive atmosphere, with plenty of opportunities to sample traditional food, enjoy live music and dance, and explore the rich cultural heritage of Qazvin. If you're in Iran during the Persian New Year, be sure to check out the Panjah Bedar Festival in Qazvin.