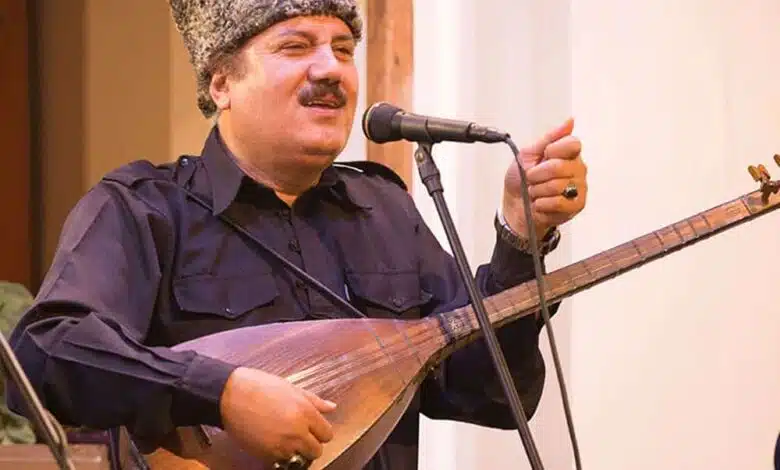 Bushehr is one of those magic cities that has kept its intangible cultural heritage alive and glowing. From stunning stories and legends to phenomenal mourning ceremonies, Bushehr has it all, and each event comes with its own music style. There are several music festivals that take place in Bushehr each year and today we want to take a look at some of them.
THE AVA–NAVA FESTIVAL
First, let's take a look at the official Festival of Ava va Nava-ye Mahalli (Local Voices and Melodies) as a part of artistic events that happens in Bushehr's Week every year. This is a state organized event that covers many different subjects, from traditional games to sport competitions. Also from street theatre to drawing sketches of historical buildings, this week long event brings joy and creativity to the community right before the Persian New Year.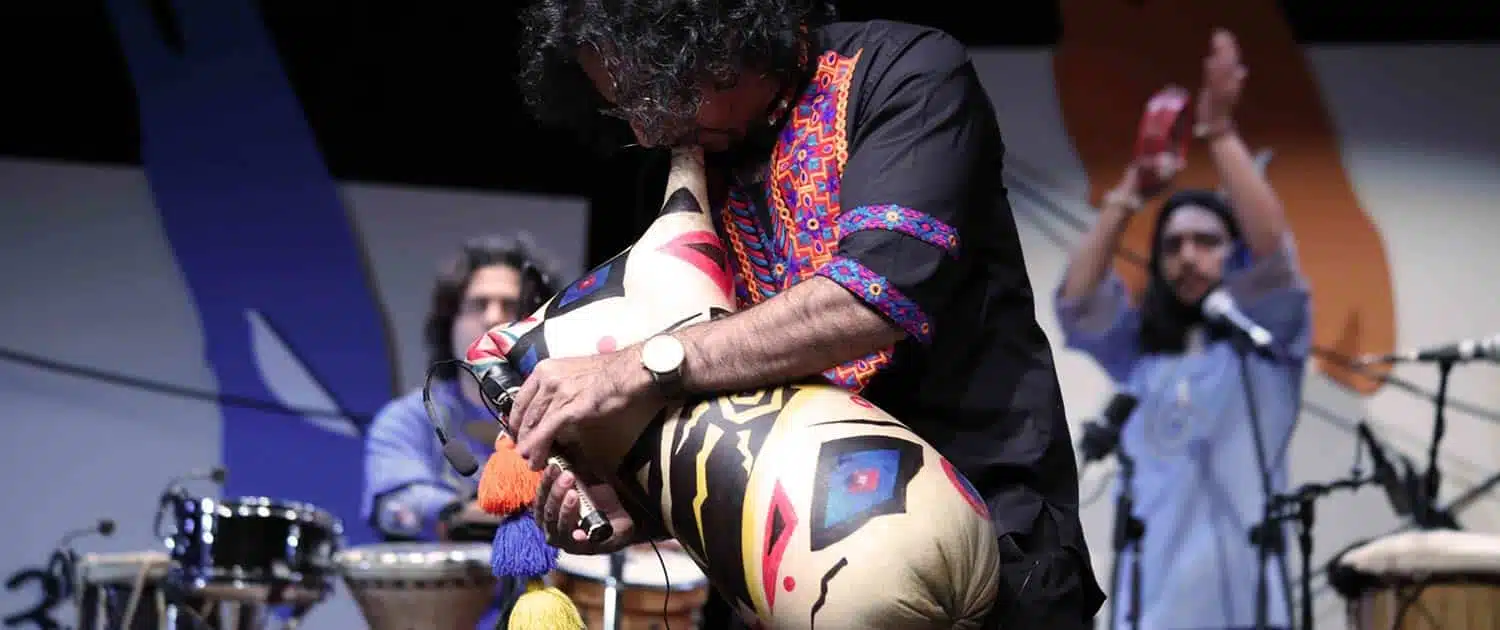 The Ava-Nava festival takes place from March 1st to March 8th every year. It usually begins with a tribute to RaisAli Delvari and Khalou Hossein Bord Khuni, two important figures of the 9 months struggle of Dashtestani groupe during Great Britain's Siege of Bushehr in 1915. After that, music performances of Folk bands from Bushehr begin, and in the following nights, there are folk music performances from the region and other parts of Iran.
The festival ends on the night of March 8th which is called "Day of Bushehr", in remembrance of the opening day of the first school in this town 120 years ago. Each year of the festival can accompany programs related to the events of that year, such as a book signing event, gathering to honor a university professor, honoring martyrs of the city, and one of the events for example, was in 2017 when 16 trees were planted in honor of 16 deceased firefighters of an incident in Tehran.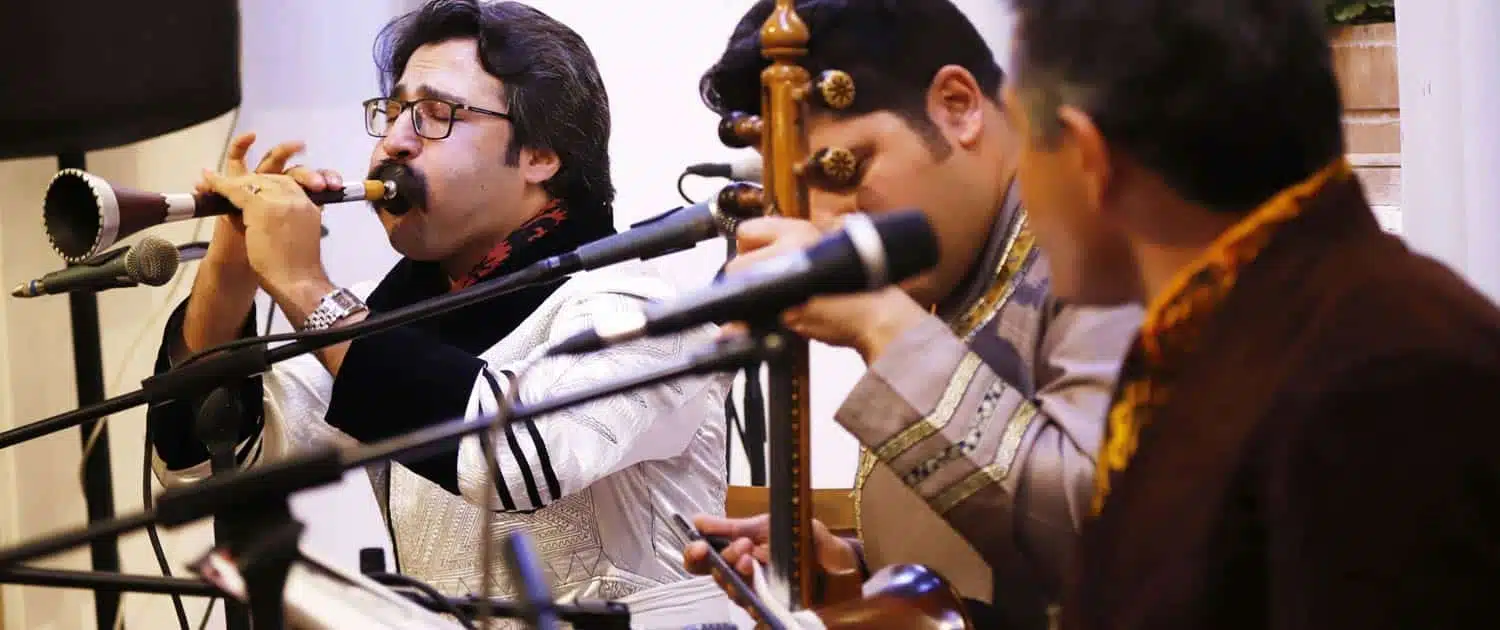 KOOCHEH FESTIVAL (ALLEY FESTIVAL)
The other music festival in Bushehr is an independent event called Koocheh Festival (Alley Festival) and is entirely organized by the local community.
This event follows the previously described festival with a rich experience of folklore music of different regions of Iran. It is an effort to keep the oral and musical heritage of Iran alive, as it has been vulnerable in recent decades.
Organizers of the event say they want to revive the whispering songs, tunes behind closed windows and murmuring songs of passersby. They aim to bring forgotten music of this land to life.
A COMBINATION OF MUSIC STYLES AND INSTRUMENTS
Bushehr's music is a pleasant combination of music styles and instruments that stretches from coast of India to regions of Africa. Iranians have been skillful sailors from thousands of years ago and they have traveled as far as China or southern African countries.
Along with the trade goods, they would bring back cultures and customs that influenced the culture in southern regions of Iran. That is why you can find African tunes and Indian intonations in Bushehri music. Several music styles of Bushehr have been recognised as Iran's Intangible Cultural Heritage.
Some great examples are Sharveh Khani, a sorrowful melody of love, Zaar, a therapeutic music, Neyme Khani, the music of shipboard sailors and finally Khayyam Khani which is an old tradition of singing poetry of Khayyam, one of Iran's most reputable poets.