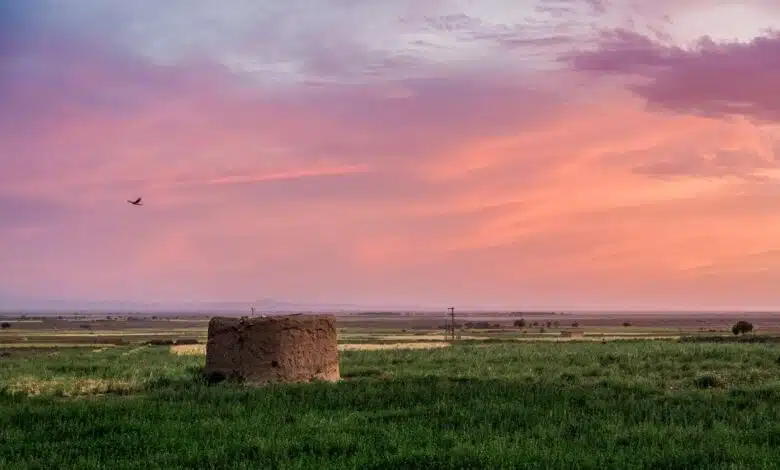 Neyshabur is one of the cities of Razavi Khorasan province, known for its rhubarb bushes and turquoise stones.
Neyshabur is one of the cities of Razavi Khorasan province, known for its rhubarb bushes and turquoise stones…
Neyshabur is one of the cities of Razavi Khorasan province, known for its rhubarb bushes and turquoise stone ,and is the second largest city after Mashhad. Every year, many tourists are enticed by the unique sights of this historical city.
This city is considered one of the most historic and oldest cities in Eastern Iran and Greater Khorasan, and its ancient, and destroyed city has been compared by historians to the known cities of the Golden Age of Islam, such as Baghdad, Damascus, Cairo, Kairouan, and Basrah.
Throughout history, for varied reasons such as the presence of turquoise mines, pottery industry and art, agriculture, and being in a strategic-defensive position, Neyshabur was one of the economic and main routes of the Silk Road, as well as one of the poles of material and Islamic sciences in the Golden Age of Islam.
The vegetation of Neyshabur city is denser in the northern regions, where there is a more temperate and mountainous climate than in the southern regions. The more we move from the north to the south of this city, the poorer the vegetation becomes. Wildling plants are abundant in this city. Plants such as rhubarb, astragalus, thyme, cumin, heracleum persicum, etc. Also, many industrial and medicinal plants grow in mountainous areas.
Neyshabur wildlife
There are 2 major wildlife areas in Neyshabur city: the Raisi protected area, which runs from the north of Kalshor Neyshabur desert area to Sabzevar and includes animals such as deer, wolves, foxes, rabbits, snakes, turtles, eagles, hawks, partridges, etc.. The second animal habitat of Neyshabur is Heydari Wildlife Sanctuary in a mountainous area in the west of Benalud and includes animals such as leopard, otter, ram, hyena, wolf, hawk, partridge, etc.
Climate of Neyshabur
The climate of this city is hot in its southern parts and cold in the northern parts, which are closer to Binalud. Late spring and early autumn is the best time to travel to this city, but in general, due to the difference in weather in its northern and southern parts, you can travel to Neyshabur in any season. In addition to the suitable air temperature, Neyshabur spring also offers travelers pristine nature. The winters of this city are cold and short and the summers are hot and dry. The highest rainfall is in March and the lowest rainfall is in June.
According to weather condition, April and May are the best months to visit Neyshabur.
Neyshabur sights
The city possesses more than 400 historical monuments and 88 cases out of which have been inscribed on Iran's National Heritage List.
Mausoleum of Omar Khayyam, Shah Abbasi Caravanserai & Museum, Tomb of Fariduddin Attar Neyshaburi, Jameh Mosque of Neyshabur, Neyshabur's Cultural Heritage, Handicrafts and Tourism Office, Khanate Mansion of Amin Islami, Neyshabur Wildlife Museum, Amin Islami Garden & Park, Meli Park & Garden, Mausoleum of Kamal-ol-Molk, Shadiyakh Archaeological Site, Complex of Khayyam Planetarium & Museum, the ancient city of Neyshabur along with handicrafts such as carpet weaving and ornaments made of turquoise are among the eye-catching attractions of the ancient city.