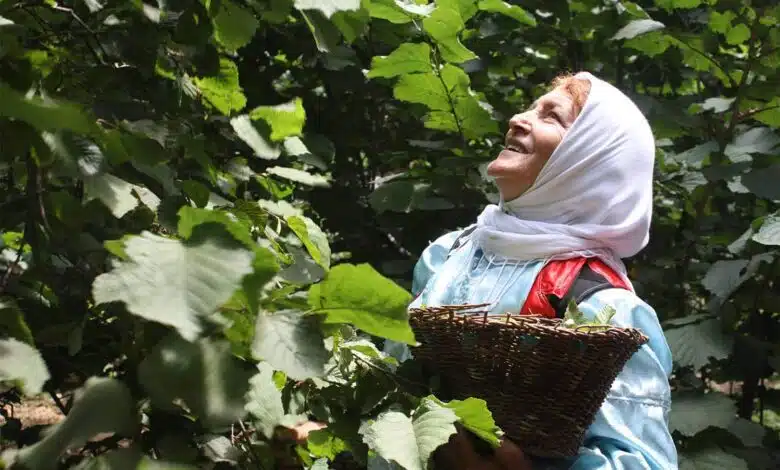 One of the old traditions of Alamut region is that girls would make necklaces out of fresh hazelnuts before the husk hardens, and keep them until winter to give them to their husband or fiancé. The necklaces are called Golwaneh.
Fandogh-chin festivals
Let's look at another harvest season that is celebrated in Iran. Qazvin's Hazelnut festivals happens in several villages in the province of Qazvin. The Fandogh-chin festivals celebrate the great harvest and blessings of God. They also bring tourists and exhibit the cultural and natural attractions of the region.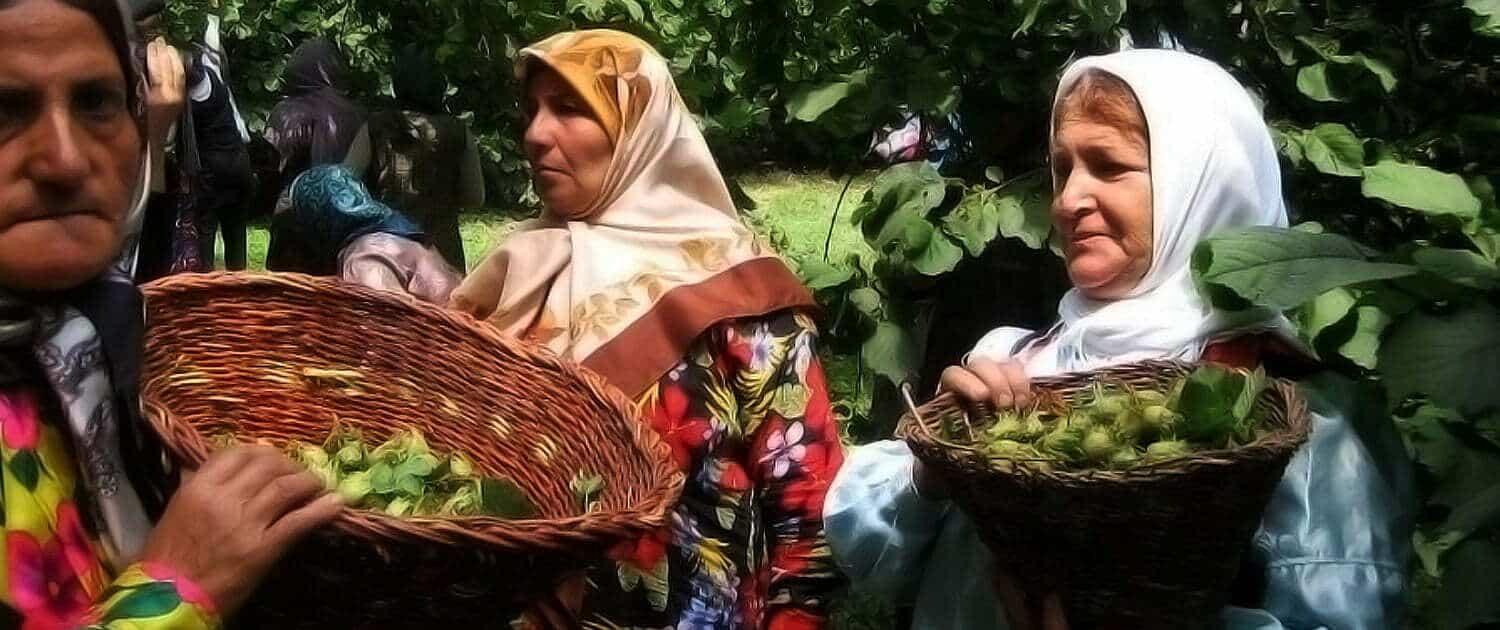 Assassins' refuge
Alamut is a mountainous region with harsh winters which makes it a perfect vacation spot during hot summer days. It's main attraction is the Alamut Castle, one of many historical fortresses in the area that resisted against Mongol invasion. This castle near Gazorkhan village was the main defense base of Assassins of Ismailism, and their famous leader, Hassan Sabbah. The castle was built on top of a steep hill, making it impossible to conquer.
Another famous fortress in Alamut region was Lambsar castle near Razmian, which was larger than Alamut castle. Like other castles of the Alborz mountain range, Alamut and Lambsar castles resisted against Mongol invasion, but they were finally defeated, destroyed and as a result, most of the history and documents of that era was lost. The remains of these castles are still among top attractions of province of Qazvin and their stories are still carried by local people.
Popular among nature lovers
Alamut region is also famous as a destination for nature lovers. With high mountains and deep valleys, old trees and magnificent Lake Ovan it has always been a tourist destination among Iranians. Mountain hikers, rock climbers and cave explorers are permanent visitors of the area, while many nonathletes come for a day hike and a visit to pleasant villages here. Spending a cool day in nature and bringing back delicious souvenirs are good reasons to visit Alamut area from spring through fall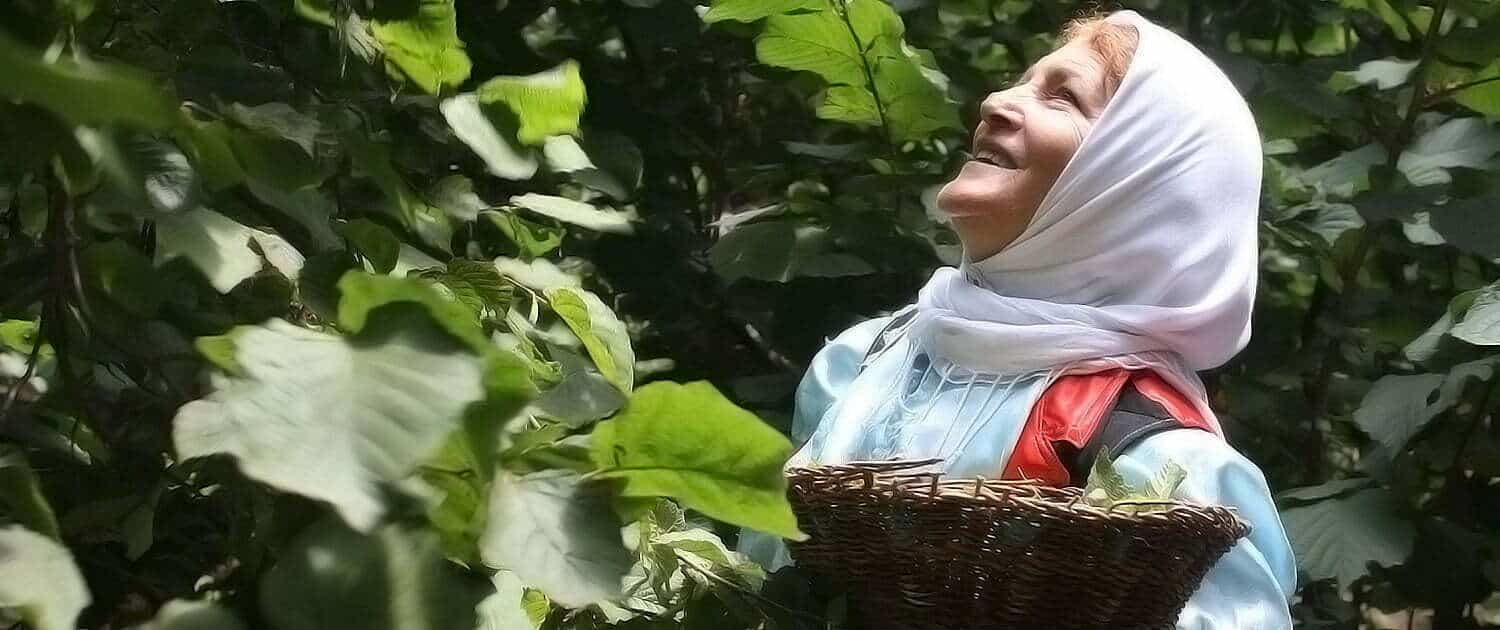 But let's go back to the festival
Hazelnut is an important crop in Alamut region. About 70 villages in this area grow hazelnut, most of it being exported to Europe. That is why the hazelnut festivals are taken seriously, especially in the villages of Yaroud, Feshk and Aku Jan. Celebrations happen in early August, with local government programs, improvisation singing of folk and traditional songs and music, traditional sports and games such as Lafand bazi (acrobats performing on high rope) and Atash bazi (fireworks). There are also folk theatre and poetry nights to complete the ceremony.
Alongside these events, there are always booths to showcase and sell agricultural products as well as handicrafts. These handmade goods include handwoven textile and Soof bafi which is a mixture of flat and embossed knots in rug. Also Kilim, Jajim and Pan bafi (weaving decorative ribbons) are famous handicrafts of Alamut region.