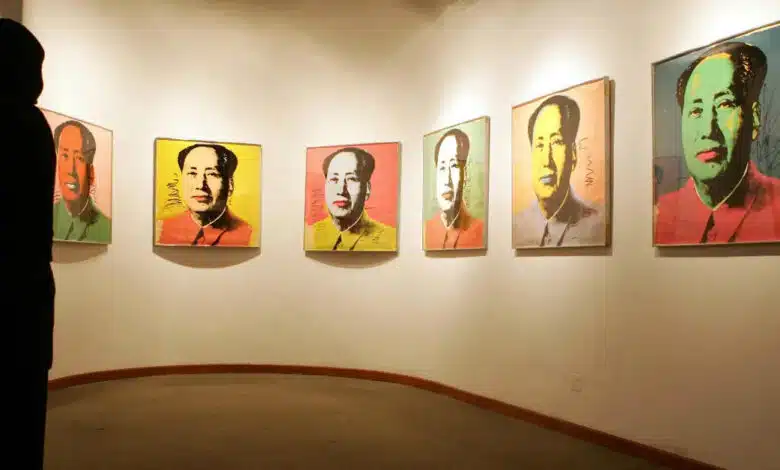 Tehran Museum of Contemporary Art, also known as TMoCA, is among the largest art museums in Iran.
The Tehran Museum of Contemporary Art stands as one of Iran's most renowned museums. Established in October 1977 through the efforts and initiative of Farah Pahlavi and supported by the Shahbanou's private office, it finds its place in the western corner of Farah Park (now Laleh Park) on Amirabad Street in Tehran. Kamran Diba designed the museum's structure, drawing inspiration from Iran's desert wind towers and employing a modern architectural style.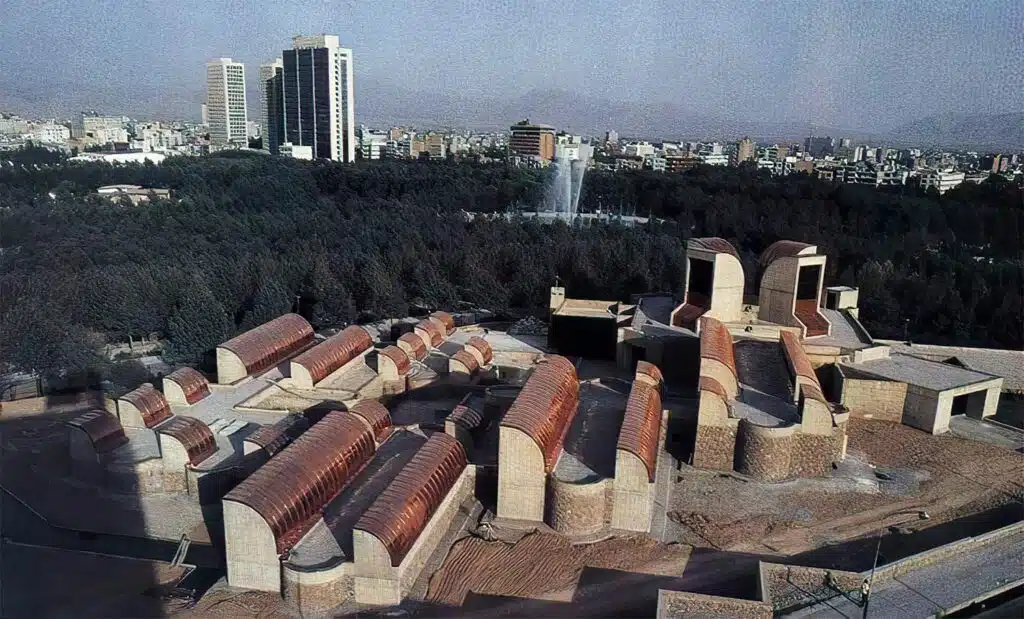 The Tehran Museum of Contemporary Art houses the most comprehensive and significant collection of modern art outside Europe and North America, owning one of the top 5 to 10 collections of contemporary art globally.
The museum boasts critical works from movements such as Abstract Expressionism, Pop Art, Minimalism, Conceptualism, and Photorealism. Its permanent collection maintains over 3,000 valuable artworks from visual art elites, nearly 400 of which hold exceptional value.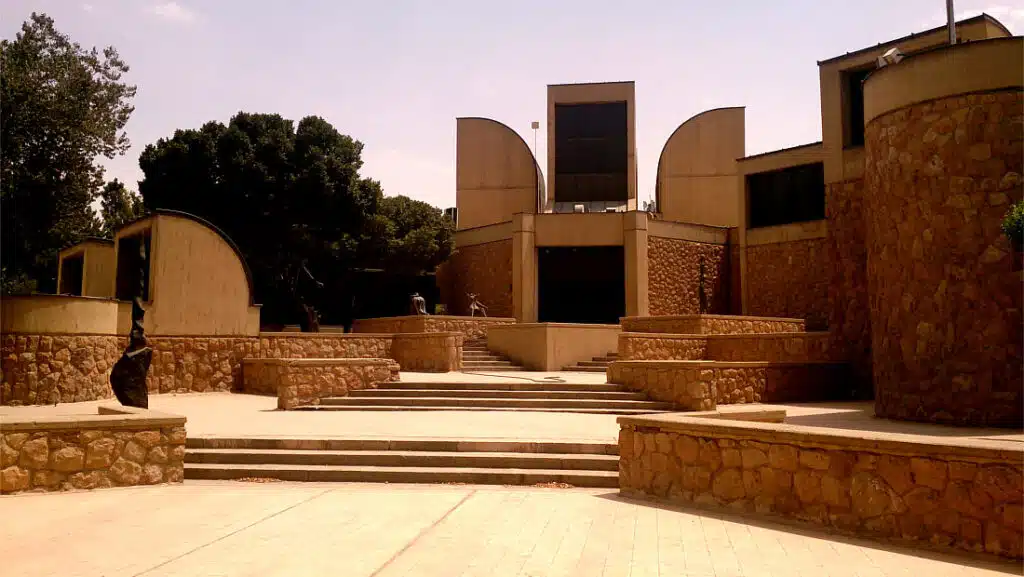 Key works include notable pieces from Gauguin, Renoir, Picasso, Magritte, Ernst, Pollock, Warhol, LeWitt, and Giacometti. The museum also possesses a significant and comprehensive collection of modern and contemporary Iranian art.
The Tehran Museum of Contemporary Art's collection is considered public property of Iran. The total estimated value of the artworks in this collection ranges between 5 to 10 billion dollars.
History and Architecture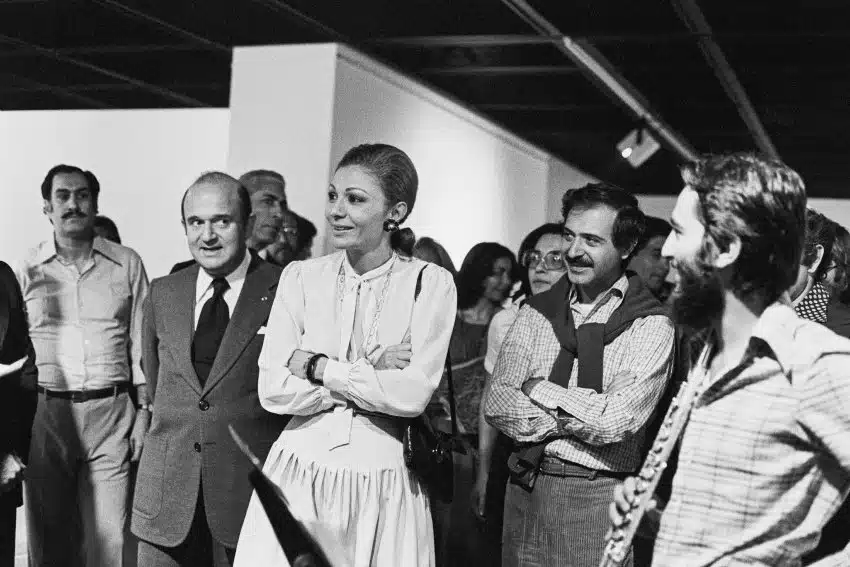 The Tehran Museum of Contemporary Art represents a fascinating journey from concept to reality. It all began with the visionary architect and painter Kamran Diba, cousin of Farah Pahlavi, the Queen of Iran during Mohammad Reza Shah Pahlavi's reign. Diba frequently discussed with Farah Pahlavi his idea of creating a space in Iran to display both Iranian and foreign contemporary art. Reflecting on this, Diba said:
"After returning from my studies abroad, I spoke several times with the Queen about this matter. I believed that no institution in the country was seriously collecting art… The main idea took shape in 1966, but it took years for the project to come to fruition."

Kamran Diba
Farah Pahlavi's personal interest in modern art played a significant role. During her husband's rule, she encouraged government agencies and collectors to invest more in modern artworks instead of traditional ones. Her resolve to establish the Tehran Museum of Contemporary Art strengthened after visiting an exhibition of works by the renowned Iranian painter Iran Darroudi. Darroudi requested a permanent space to showcase artworks, which deeply resonated with Farah Pahlavi.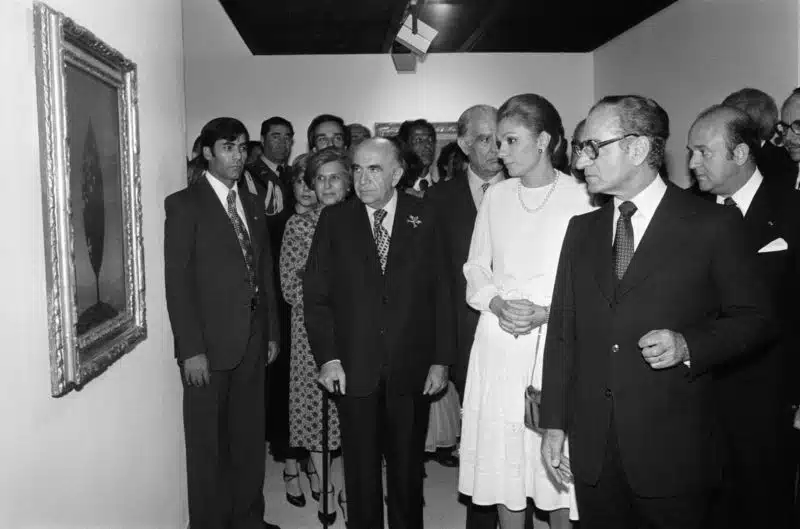 This initiative coincided with the sudden surge in oil prices in the 1970s, significantly boosting Iran's treasury. Farah Pahlavi was keen to showcase a modern face of the country and elevate Iran's status globally as part of the "Great Civilization" program. According to Eiman, the proximity of the Intercontinental Hotel Tehran (now Laleh), the Tehran Museum of Contemporary Art, Farah Pahlavi Park (now Laleh), and the Carpet Museum was part of Mohammad Reza Shah's effort to modernize Tehran and present a majestic image of Iran's capital.
Farah Pahlavi initially discussed the idea of building a museum for contemporary art in Tehran with the Shah and Amir Abbas Hoveyda, the then Prime Minister. She suggested that during the time of treasury abundance, it was the perfect moment to acquire both modern and traditional, ancient artworks. It was decided to construct two museums, one for modern art and another (named the Carpet Museum) to display traditional handmade Iranian pieces, within parts of the Farah Park. Farah Pahlavi also signed a contract with Alvar Aalto, a renowned Finnish architect, to establish a branch of the museum in Shiraz. However, this project remained incomplete due to delays and the subsequent revolution.
Initially, Kamran Diba was tasked with procuring valuable artworks from abroad. According to Aydin Aghdashloo, Diba purchased several prominent modern art pieces and brought them to Iran. Among these works were exceptional pieces and, occasionally, less significant ones.
Kamran Diba also began designing the museum's architecture, focusing on modern principles and reflecting Iranian culture. The "Special Office of Her Majesty the Shahbanou" provided the funds for the museum's construction at that time. The cost was estimated at over 7.2 million dollars, solely for the building. Although Diba had proposed the museum's initial idea years earlier, construction did not commence until the Planning and Budget Organization of the country provided the funding. Finally, in 1977, the construction of the museum was completed. The museum was built on a 5,000 square meter area (excluding the Sculpture Garden) and a total of 8,500 square meters (including the gardens).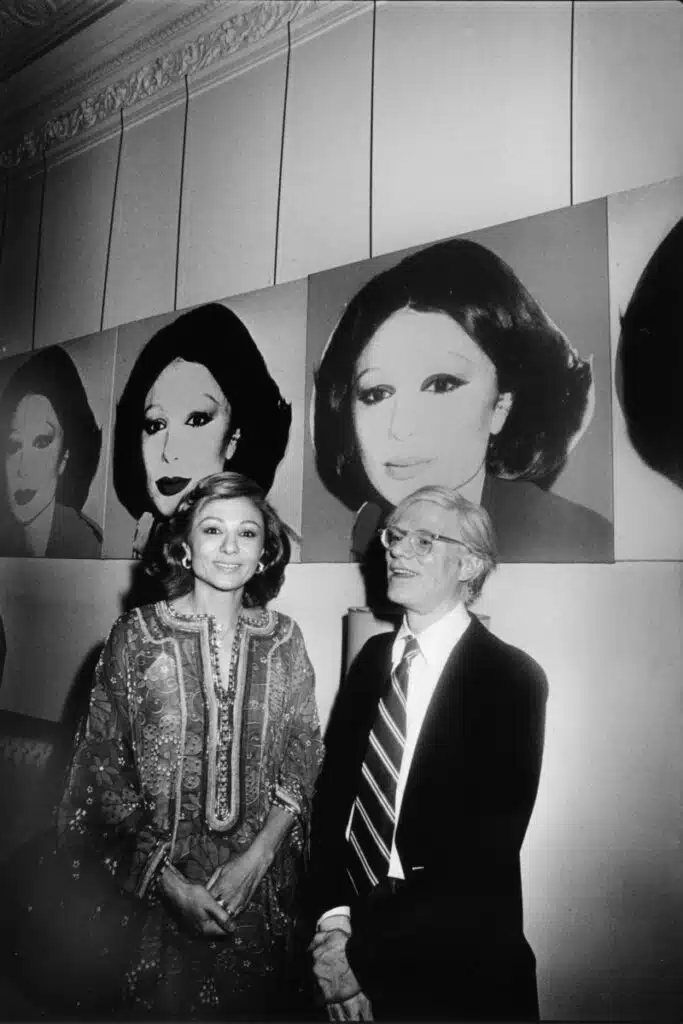 On October 14th, coinciding with the 39th birthday of Farah Pahlavi, the Tehran Museum of Contemporary Art opened its doors. This grand opening witnessed the presence of distinguished guests like Mohammad Reza and Farah Pahlavi, Nelson Aldrich Rockefeller, the Vice President of the United States, Thomas Messer, the head of the Guggenheim Museum, and Edy de Wilde, the director of the Stedelijk Museum in Amsterdam. Rockefeller, during the inauguration, praised the museum as "one of the most beautiful museums in the world," and a complement to the Guggenheim.
To celebrate the opening, a custom collection of works by Dennis Oppenheim was arranged for the museum's outdoor space. The event featured traditional Iranian music and classical compositions, accompanied by both local Iranian dances and modern Western choreographies, both inside and outside the museum. The inaugural celebration lasted for three days.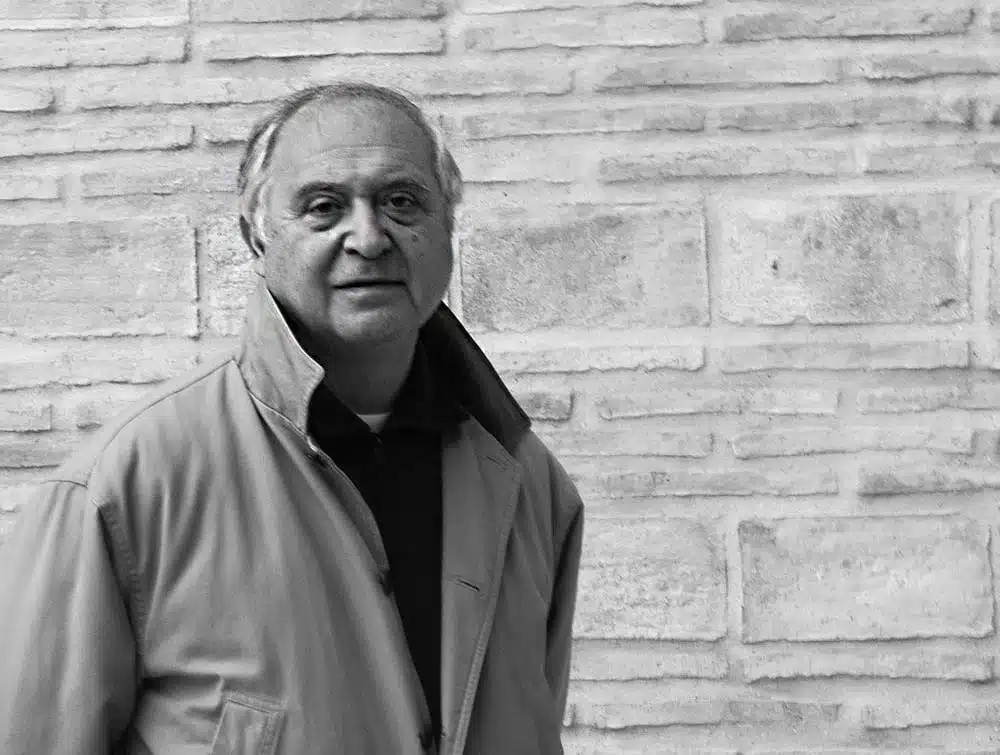 The museum's core idea was to provide visitors a singular destination to view contemporary art from the 20th century. David Galloway, the art expert and the museum's first exhibition organizer, described the museum as receiving "very warm and positive feedback, right until the end of the operation." He stressed their effort to strike a balance between contemporary Iranian and Western art. Galloway regarded the museum as a "bridge between East and West."
According to Kamran Diba, when the museum was established, contemporary art was less known in Iran. Except for a few artists who had traveled to Europe and were familiar with receptive artists' works, few people were aware of the artistic works in New York. On the other hand, Iranian officials were more inclined toward traditional fine arts. Initially, Farah Pahlavi was interested in assembling a collection of Impressionist works, but Diba convinced her to purchase modern art pieces from his own list.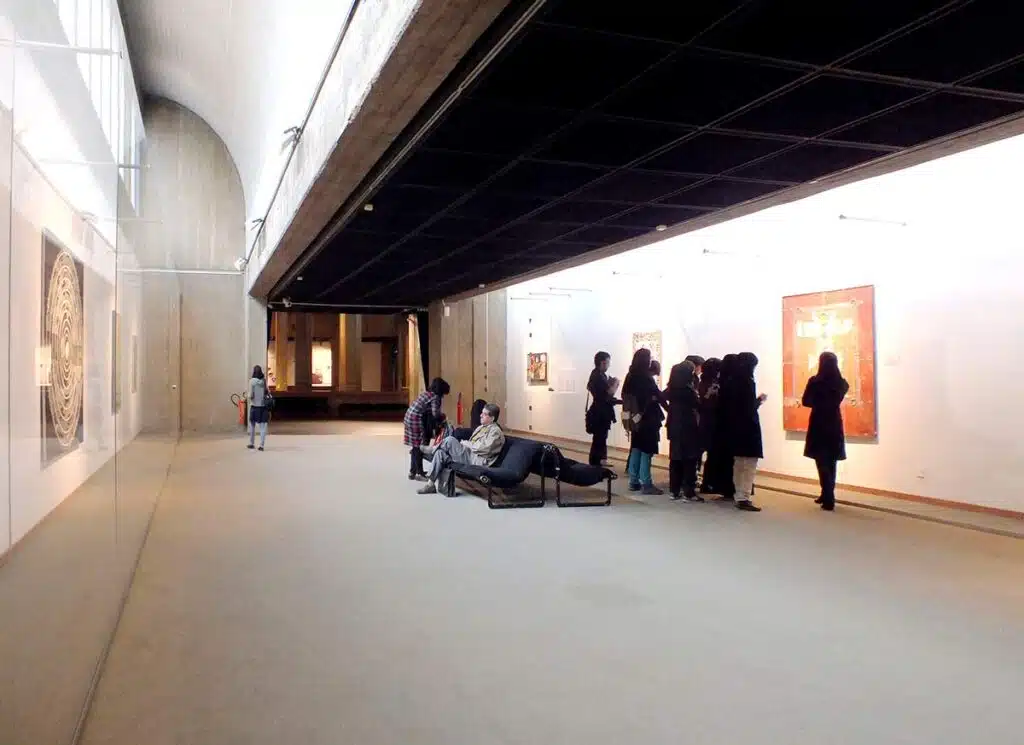 Diba traveled to the United States and Europe to buy artworks, meeting with art dealers. Farah Pahlavi's office also placed orders with reputable auction houses like Sotheby's and Christie's. They faced little competition from other collectors when purchasing these pieces, as many collectors' buying power had diminished due to the economic crisis of those years.
Iranian and foreign artworks were purchased under the direct supervision of "The Special Office of the Empress" by art experts like Dana Stein and David Galloway from America, Kamran Diba, and Karim Pasha Bahadori. The purchase of these works was funded by the National Iranian Oil Company and the Planning and Budget Organization.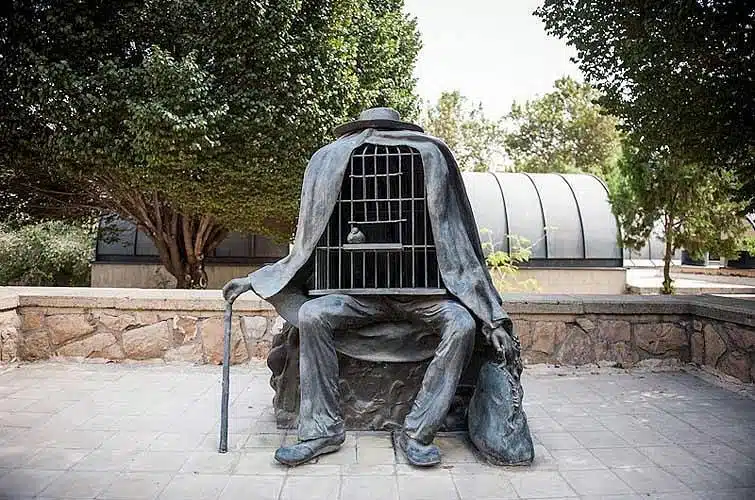 Stein, an experienced art expert, bought several works by Pablo Picasso, Georges Braque, Paul Gauguin, and Jackson Pollock for the Special Office. He was also the primary purchaser of the museum's unique sculptures, including works by Max Ernst, Alberto Giacometti, Henry Moore, and Marino Marini, some of which are now in the museum's sculpture garden.
Karim Pasha Bahadori also met with heads of reputable art auction houses and the Ernst Beyeler Gallery in Switzerland, and after selecting works, bought them under the supervision of the Special Office. After him, Kamran Diba took over the selection process. According to Kamran Diba, during his management of the collection (1976-1978), $3,600,000 was spent on Western art pieces and $96,000 on works by contemporary Iranian artists. Dana Stein, the museum's art advisor responsible for purchasing the main part of the collected works for the Museum of Contemporary Art, estimated the total amount spent on purchasing the museum's valuable treasure to be around $40 million.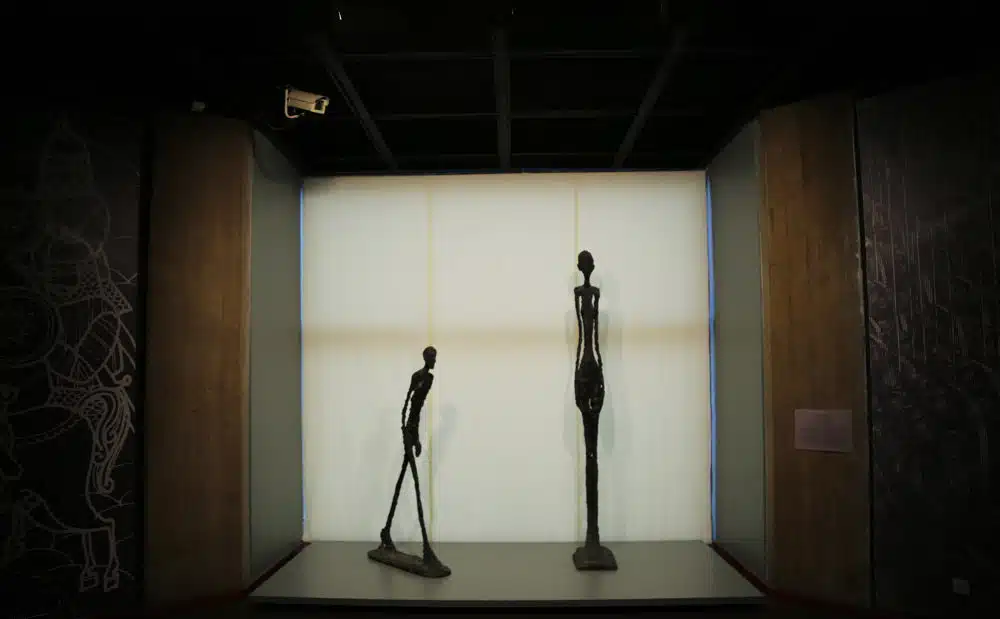 The initial board of directors of the museum included Fatemeh Farmanfarmaian, Ali Lajevardi, historian Karim Emami, the then-Mayor of Tehran, Mehdi Kowsar, the Dean of the Faculty of Architecture at the University of Tehran, and Dariush Mehrjui, a renowned film director.
TMoCA During the Revolution
Galway recalls his last visit to the museum in 1978, when Iran was engulfed in uprisings and turmoil. He vividly remembers a painting from Tom Wesselmann's Great American Nude series, depicting "an American woman, nude with large pink breasts". After the revolution, a museum employee discovered a note tucked under the frame of this painting, ominously warning, "Next time, this will be a bomb!"
Galway stepped down from his position in early 1977, a year before the revolution. Kamran Diba also informed the museum staff in October of that year that he would leave Iran due to illness. By January 16, 1979, when the Shah and his family left Iran, few of the museum's original founders remained.
As marches and bloody street clashes intensified, museum staff moved the artworks to the basement, which they used as a temporary shelter.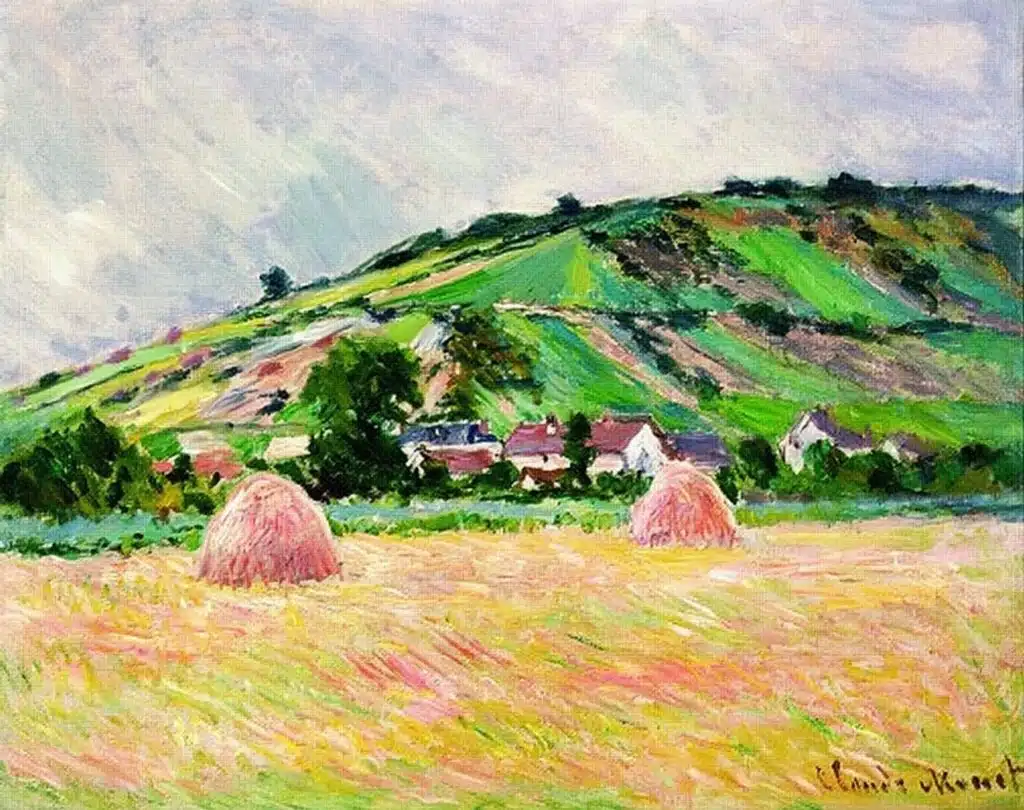 Regarding this, Aidin Aghdashloo comments, "At the start of the revolution, no one knew what would happen. So, they simply dug the ground. Similar to the Dresden collection during World War II, kept in caves; something akin was done in the Louvre. These things happen. [What's important is] to keep the artworks safe. And they succeeded in doing so."
"It may be hard for people outside to know how deeply felt this was, how extraordinarily rich visually this culture was, and what a deep love it had for art in all its forms,". "The love for beauty, for artistic expressions, ornamentation, design, color. I would say that in a funny kind of way, a collection that included Andy Warhol and Roy Lichtenstein was nonetheless rooted in that culture."

Insights from Galloway's Interview with Kim Murphy, Los Angeles Times, 2007
According to Galway, the love for art and culture among Iranians prevented the museum's destruction during the revolution. He believes that the Iranian inclination for beauty, artistic expression, decoration, design, and color is such that it's "ironically rooted in a culture that also accommodates works by Andy Warhol and Roy Lichtenstein."
Aghdashloo points out that during the revolution's hardest days, people defended the museum from attacks. Mehdi Kowsar, who became the museum's director at the time, prepared a list of the artworks and helped secure them in the basement. Kowsar, the last director before the revolution, managed to safely place all the artworks in the basement. Shortly after February 11, 1979, he handed over the museum's management to the Revolutionary Guards, appointed by Ayatollah Khomeini to safeguard the country's treasures.
Nevertheless, a few artworks didn't survive the revolution. After the upheaval, a portrait of Farah Pahlavi, painted by Warhol in 1977, was slashed with a knife, and a sculpture by Bahman Mohasses, deemed un-Islamic and provocative, was destroyed.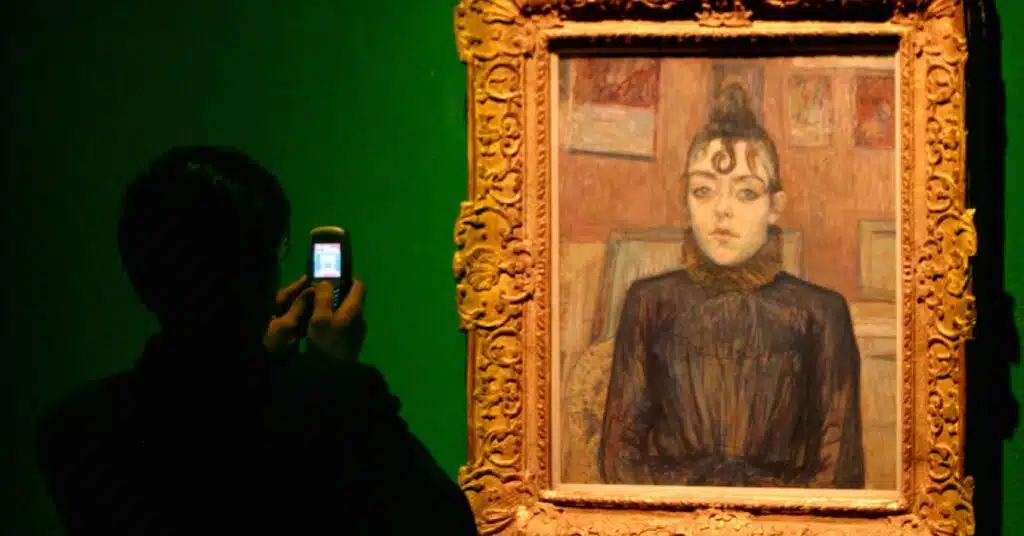 After the Revolution
Following the revolutionary events of February 1979, which led to the fall of the monarchy in Iran, the museum closed for two weeks. Afterward, it resumed operations behind closed doors for about six months. When new art institutions formed and management changed, the museum reopened its doors to the public. From then on, many Western artworks in the museum received a "not for display" label and were hidden from view. Some pieces, representing nudity, even stirred reactions from officials of the Islamic Republic. However, in the 1990s, some of these artworks were sent for exhibitions in Western museums.
In the early years post-revolution, various exhibitions marked the anniversary of the revolution's victory at the museum. These exhibitions showcased works by revolutionary artists and traditional arts like calligraphy and painting. This practice continued for several years until the Museum of Contemporary Art started organizing regular biennial and triennial exhibitions. The first Iranian Painting Biennale was held in autumn 1992 (12 years after the revolution) organized by the Ministry of Culture and Islamic Guidance.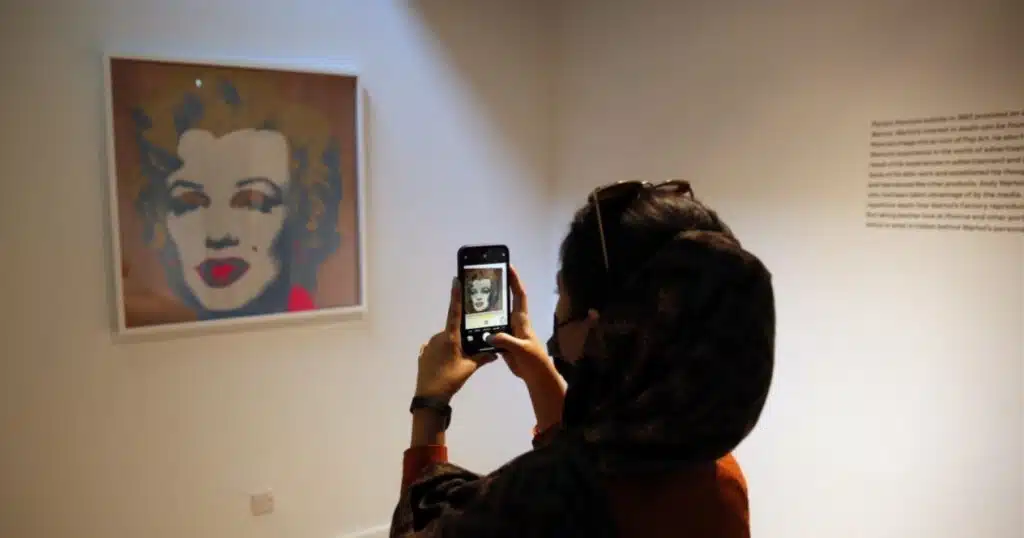 A significant turning point in the museum's management and orientation came with the election of Mohammad Khatami as president in 1997. The election and the rise of Iranian reformists paved the way for more liberal and freedom-seeking ideas in the artistic environment. Khatami appointed Alireza Sami Azar as the museum's director. Sami Azar, educated in Britain with a Ph.D. in Architecture, unlike his predecessors, placed great value on displaying existing works and those of Iranian artists.
After the 1997 elections, the Museum of Contemporary Art became the most important center for visual arts under the Ministry of Culture and Islamic Guidance. From then on, the museum actively and systematically organized seminars, exhibitions, and biennials.
Modernist artists and some of the leading figures of the Saqqakhaneh movement, such as Hossein Zenderoudi, Massoud Arabshahi, Mohsen Vaziri-Moghaddam, Mansoureh Hosseini, Behjat Sadr, and Parviz Tanavoli – some of whom had been estranged from Iran's art community post-revolution – were now invited to hold exhibitions or participate in seminars. The museum also expanded its international activities, holding exhibitions in Europe, America, and Asia. During this time, the museum managed to broaden its audience through displays of paintings, graphic design, and sculpture. Prominent international Iranian artists like Abbas Kiarostami, Aydin Aghdashloo, and Farah Osuli held exhibitions alongside younger artists.
In the 22 years following the revolution, a significant portion of the museum's Western collection remained on display, highlighted in exhibitions related to Pop Art, Impressionism, and Minimalism over five years. It wasn't until 2005, nearly 27 years after the revolution, that a major exhibition of the collection's previously restricted works was held for art experts. However, several notable pieces, including Renoir's "Gabrielle with Open Blouse" and Johns' "Passage 2," were not displayed in this exhibition.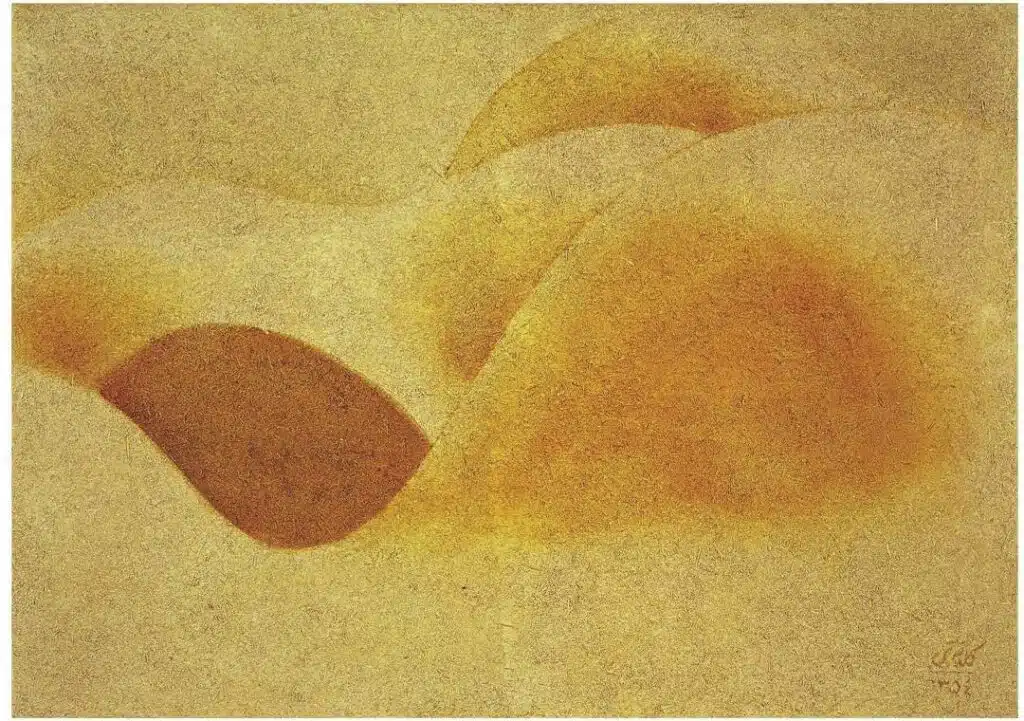 Concerns arose when authorities identified Francis Bacon's triptych "Two Figures Lying on a Bed with Attendants" as potentially containing homosexual themes. As a result, the museum's organizers received an official request to remove the middle panel from the exhibition. Named "The Modern Art Movement," this exhibition was established with the efforts of museum officials and direct support from Khatami.
It was the first time since the revolution that works by Andy Warhol, Vincent Van Gogh, Toulouse Lautrec, and Salvador Dali were exhibited. Sami-Azar successfully convinced government officials to allow the entire collection to be displayed for both domestic and international art experts. The exhibition lasted for five months and was very well received.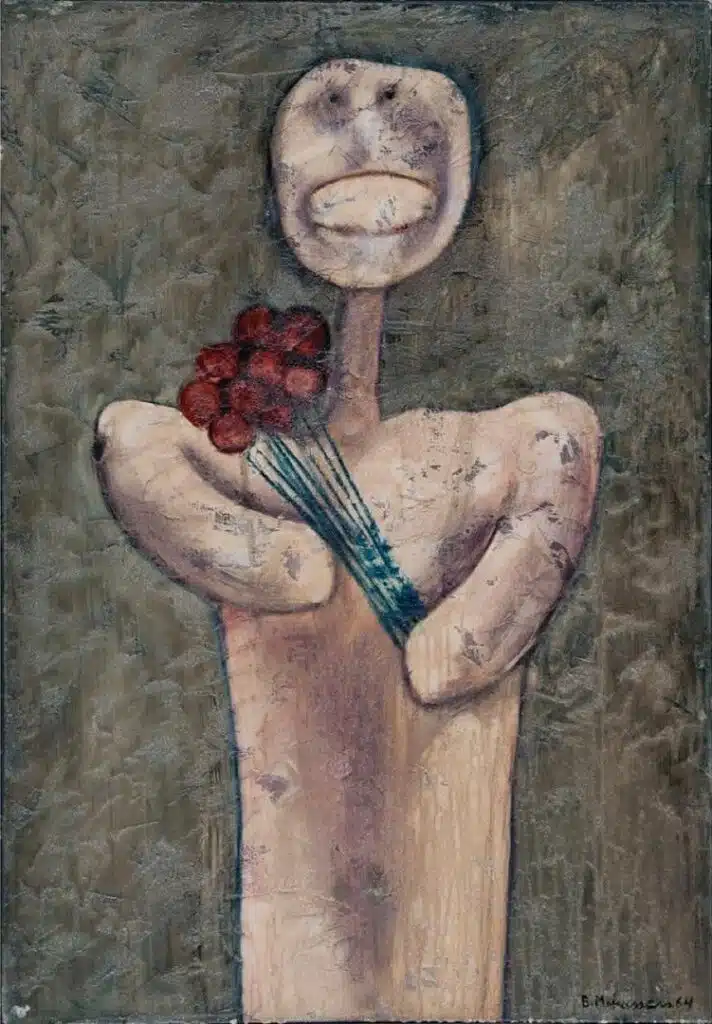 However, following Mahmoud Ahmadinejad's rise to power, Sami-Azar stepped down, and the works were once again relegated to the basement.
With Sami-Azar's departure and changes in cultural policies, the revolutionary painter Habibollah Sadeghi took over the museum, reverting to ideological tendencies reminiscent of the early revolution. Subsequently, Mahmoud Shalouei assumed management. As he concurrently held the position of Director-General of Visual Arts at the Ministry of Culture and Islamic Guidance, he rapidly implemented stringent control policies on artistic works. This period is remembered for hosting weak and often irrelevant contemporary art exhibitions, leading to a decline in the museum's visitor numbers.
In December 2015, the United States returned 14 pieces by artists such as Peter Eisenman, Michael Graves, and Robert Stern to Iran. These works, purchased by Tehran's Museum of Contemporary Art in 1978, a year before the victory of the 1979 Revolution, signify a remarkable moment in cultural exchange between the two nations.
Architecture of Tehran Museum of Contemporary Arts
The Museum of Contemporary Art in Tehran stands as a prime example of modern architecture in Iran. In its construction, traditional Iranian architectural elements and philosophical concepts blend seamlessly with modern components. Iranian architect Kamran Diba designed this structure, integrating traditional features like the Hashti (entrance hall), Chaharsoo (intersection), and passageways.
According to Diba, the museum's innovative architecture is unmatched in any Arab or Muslim country, including Egypt and Turkey. He drew inspiration for the museum's design from the works of Le Corbusier and Frank Lloyd Wright, also keeping the Museum of Modern Art in New York in mind for content and necessary sections. Furthermore, Diba incorporated influences from Josep Lluís Sert, like the Fondation Maeght, and Louis Kahn, known for their profound architectural philosophy.
Renowned Iranian sculptor Parviz Tanavoli crafted several bronze statues specifically for this venue, enhancing its surroundings. Diba designed the museum's interior to foster "interaction among people and their activities." Open spaces and corridors gently meander through the museum, leading to galleries, effectively creating this interactive environment.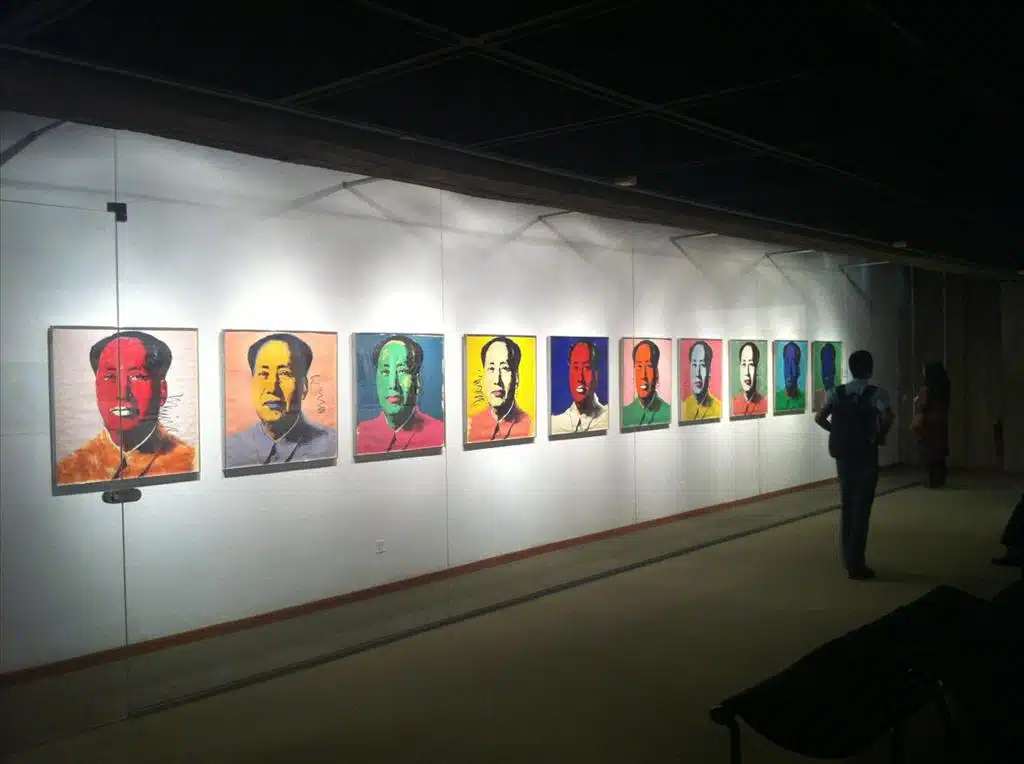 Constructed from stone and concrete, the museum, along with its surrounding gardens, spans 8,500 square meters. The overall wall surface of the museum is approximately 2,500 square meters. The museum itself covers over 5,000 square meters and took nine years to complete. It has two entrances: a service entrance on the Laleh Park side and the main entrance accessible from Kargar Street to the west. The museum building sits to the south of the layout, with a vast, grassy sculpture garden to the north.
The building's exterior design draws inspiration from the windcatchers of Iran's desert fringe areas. Diba, unable to travel globally due to budget constraints, gradually shifted his focus to local architectural styles, finding the best examples in the domed, clay rooftops of Iran's desert cities. The conventional rural arches and light shafts, derived from desert windcatchers, serve as conduits for external light into the complex. Although these windows in the "windcatcher" arches once facilitated airflow and ventilation, they no longer open today and solely illuminate the interior spaces. The building is angled at 45 degrees relative to the main street, with all light shafts, except for four above the entrance, facing northeast.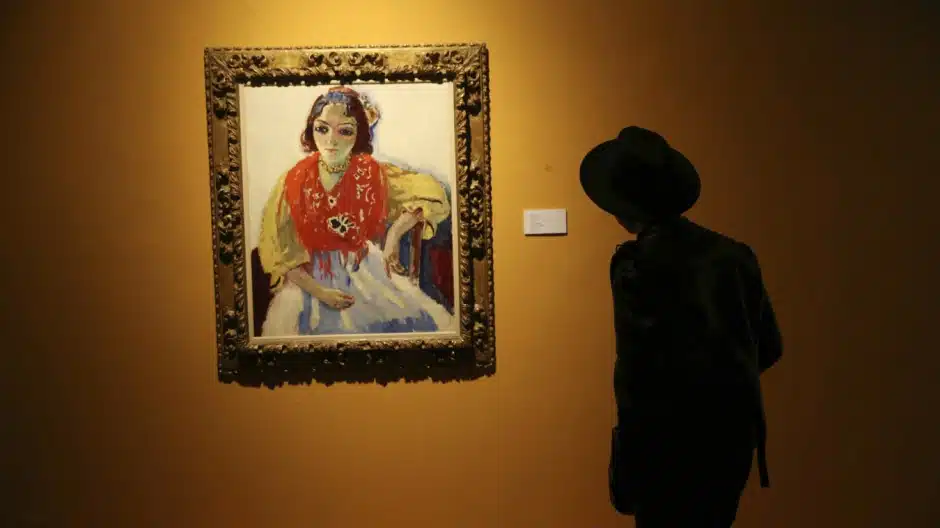 The Museum of Contemporary Art in Tehran, designed by Kamran Diba, represents a harmonious blend of traditional Iranian architecture and modern design elements. The building consists of two primary sections: an array of enclosed spaces and a central courtyard. Inside, a spiraling pathway, in stark contrast to the external facade, guides visitors gently downward. This spiral features seven main spaces or galleries, with the first being the main hall, leading seamlessly into the next.
Each gallery is connected by a gentle slope, perfectly integrated with the design. The enclosed spaces are designed such that the main hall serves as both the starting and ending point for visitors. This hall boasts a semi-regular octagonal base and a tall arch, topped with a large skylight and four wind catchers. Diba paid special attention to this central space, ensuring its connection to the entrance, other galleries, the bookstore, and the restaurant.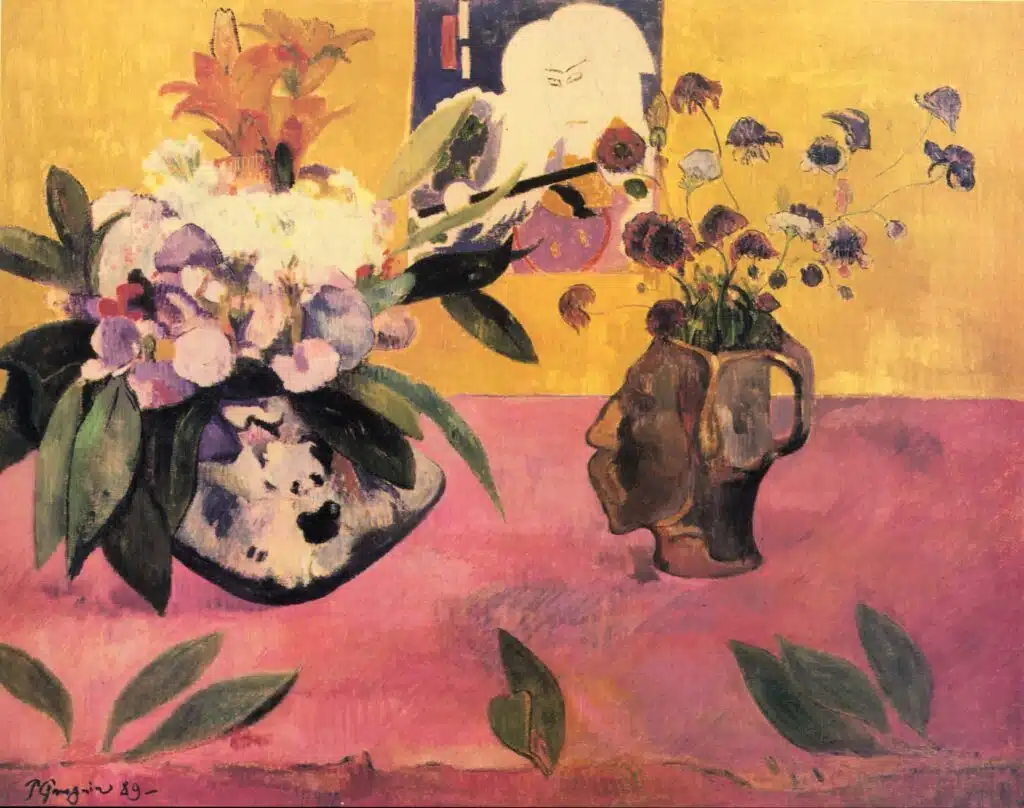 At the bottom of the spiral, in the octagonal space, is a modern piece by Japanese artist Noriyuki Haraguchi, named "Matter and Thought." Made in Iran, this combination of oil and steel resembles traditional Iranian ponds and serves as a reflective surface for visitors.
The museum's open spaces and central courtyard have an irregular shape. The courtyard, aligned north-south and perpendicular to the entrance axis, reflects the volume shifts of the galleries. Galleries one and five have glass doors opening to this courtyard. As the galleries descend, so does the courtyard, featuring various levels, uneven platforms, and connecting steps. In the midst, there's a square pool situated along the courtyard's main axis.
The museum's walls are closed and sparsely windowed, creating a fortress-like appearance with solid, heavy volumes. The building's exterior uses orange wind-cut stones and concrete, chosen to give a traditional, historical look. The rounded skylights are covered with copper sheets, and the dark-tinted glass at their ends adds to the aesthetic. Stone walls framed with cream-colored concrete blend with rubble stones, evoking the feel of Iran's desert mud-brick architecture.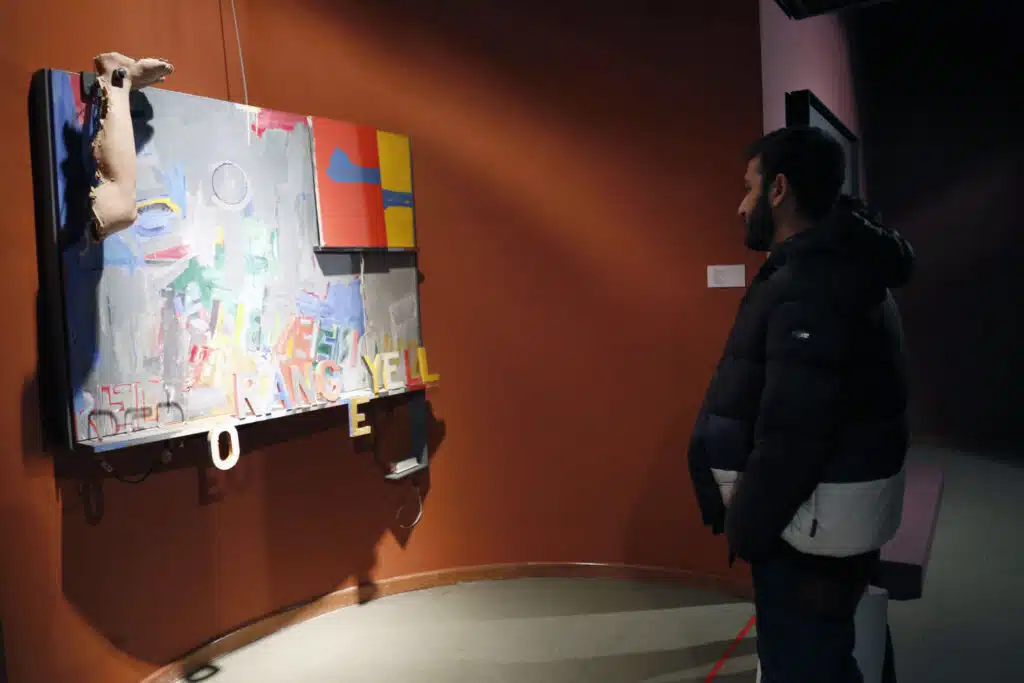 Galleries
The Tehran Museum of Contemporary Art features nine galleries, three of which host exhibitions from international painters and artists, maintained as part of the museum's permanent collection.
This valuable collection includes masterpieces by Claude Monet, Vincent Van Gogh, Pablo Picasso, René Magritte, Andy Warhol, and others.
The other six galleries host temporary and seasonal exhibitions. The arrangement of galleries, one after another, along the visitor's path, makes viewing all artworks convenient and enjoyable.
Library
The Tehran Museum of Contemporary Art houses a specialized library located at the end of the slope leading to the administrative and artistic sections. The library's repository contains nearly 5,000 Persian and foreign books covering diverse artistic subjects such as architecture, painting, design, visual communication, photography, cinema, and more. The classification system for these books follows the LC (Library of Congress) format, and only members can access them. Membership is exclusive to students and researchers in the field of art. The periodical section also maintains local and some foreign cultural and artistic publications on related topics.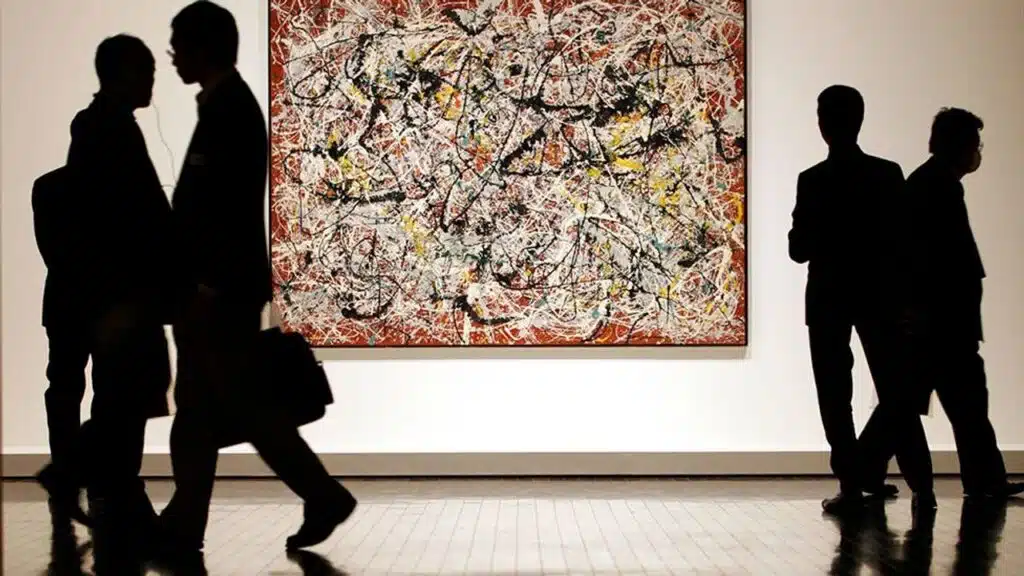 Other Facilities
The museum boasts several auxiliary sections, including a cinematheque, a specialized bookstore, and a restaurant. The cinematheque, which began operating in October 1998, aims to showcase valuable works of Iranian and world cinema and critically evaluate the screened films to enhance audience appreciation of film quality. This facility also hosts critique sessions, seminars, and opening and closing ceremonies of exhibitions. The fixed seating capacity of the cinematheque is 200, and it features a 6 x 8 meter screen, enabling film and slide projection. The cinematheque has permanent members who renew their membership at the beginning of each year. Members enjoy access to the cinematheque's programs for one year and also benefit from other museum and library programs.
The specialized bookstore is located to the left of the entrance hall leading to the galleries. It sells Iranian artistic publications, works by Iranian authors, calendars, artistic postcards, and works published by the Institute of Visual Arts.
The museum's restaurant and coffee shop are situated on the ground floor entrance level, providing visitors a space to relax before or after exploring the museum's exhibitions. With glass walls separating it from the museum's central courtyard, patrons can enjoy views of Marino Marini's horse and rider sculptures, René Magritte's "The Healer", and Alberto Giacometti's "Standing Woman 1" and "Walking Man 1" sculptures from inside the restaurant.
The Art Collection of Tehran Museum of Contemporary Art
The Tehran Museum of Contemporary Art boasts a diverse collection of artworks, which can be broadly categorized into three groups: the storage (or treasury) artworks, exhibits displayed in galleries and indoor spaces, and sculptures located in the outdoor area.
Sculptures in the Sculpture Garden
The Sculpture Garden, a verdant space north of the museum building, showcases statues from renowned artists like Max Ernst, Parviz Tanavoli, Henry Moore, Max Bill, and others.
During the museum's construction, the architect Kamran Diba requested Parviz Tanavoli to create a sculpture named "The Passerby" for the museum's entrance. The sculpture depicted a weary man sitting on a bench, intended to be amongst the people outside, creating a connection between the external environment and the museum's internal offerings. Tanavoli crafted the statue, drawing inspiration from Diba's clothing style and facial features. However, this sculpture was confiscated and subsequently disappeared during the revolution.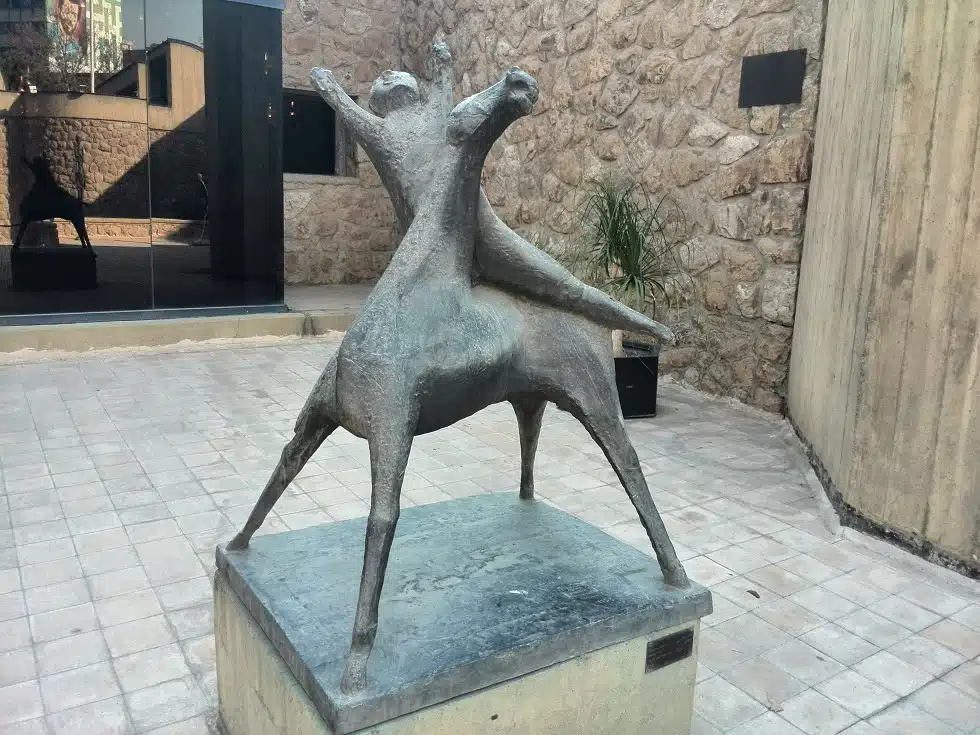 Some of the prominent sculptures in the museum's outdoor area include:
| Name of Artwork | Artist | Creation Date | Material | Height or Dimensions (in cm) |
| --- | --- | --- | --- | --- |
| Two-Piece Reclining Figure | Henry Moore | 1969-70 | Bronze | 254 |
| Three-Piece Reclining Figure | Henry Moore | 1968-69 | Bronze | 265 |
| The Healer | René Magritte | 1976 | Bronze | 160 |
| Serious Game | Max Ernst | 1944 | Bronze | 240 |
| Standing Woman 1 | Alberto Giacometti | 1960 | Bronze | 267 |
| Man Walking 1 | Alberto Giacometti | ? | Bronze | 182.5 |
| In Praise of Pablo Neruda | Eduardo Chillida | 1974 | Steel | 168 |
| — | Arnaldo Pomodoro | 1967-1975 | Bronze with gold patina | 156 |
| Rhythm in Space | Max Bill | 1964 | Red granite stone | 325 |
| Spiny Pear | Alexander Calder | 1964 | Steel | 400 × 350 × 250 |
| Sanctification 1 | Parviz Tanavoli | 1976 | Bronze | 100 × 227 × 285 |
| Horse and Rider | Marino Marini | 1953 | Bronze | 138 |
| — | Karl Schlaminger | 1977 | Bronze | ? |
| — | Karl Schlaminger | 1977 | Bronze | ? |
Discovering the Tehran Museum of Contemporary Art's Outdoor Sculpture Collection
Permanent Collection
The Tehran Museum of Contemporary Art, an extraordinary destination for art enthusiasts, holds a permanent collection of over 3,000 invaluable and unique works by prominent figures in visual arts from Iran and around the world. Among these, nearly 400 pieces are of exceptional value. In 2004 and 2005, this treasure trove was fully displayed in an exhibition named the Modern Art Movement.
According to the museum's former director in 2014, most of the stored works, kept in the museum's basement, have been minimally damaged due to their limited exposure to outside air. None of these works have suffered significant harm. Some art experts consider the works in this collection "unparalleled," attributing their assembly to the Pahlavi government's substantial efforts in acquiring modern art from America and Europe, intending to present a progressive image of the regime. In a 2012 interview with The Guardian, Empress Farah Pahlavi referred to the museum's collection as a "national treasure" and expressed hope for its careful preservation by the Iranian people.
The museum boasts one of the most complete collections of abstract expressionism worldwide. Except for the works of Manet, Cézanne, and Mondrian, it includes pieces from most major modern art figures. Ali Reza Sami-Azar, a former museum director, noted that the museum's collection is unique globally as it encompasses all art movements of the 19th and 20th centuries—a feature unmatched in Japan, Eastern Europe, Scandinavia, South America, Asia, or elsewhere. Some artworks are so valuable they are considered as backing for Iranian currency.
Fars News Agency, in a 2012 report, touched on the collection's value. Although never officially appraised by renowned international experts, the collection's approximate value exceeds $2.5 billion. Specifically, several artworks, temporarily loaned out and requiring insurance valuation, were estimated as follows:
"Mural on Indian Red Ground" by Jackson Pollock, valued at $250 million based on Christie's Foundation's estimation.
"The Painter and His Model" by Pablo Picasso, valued at $100 million based on estimations from official institutions abroad and a group of Iranian experts.
"Trinidad Fernandez" by Kees van Dongen, valued at $60 million by Dutch experts.
"No. 2 (Yellow Center)" (1954) by Mark Rothko, valued between $60 and $70 million.
"Still Life with Japanese Woodcut" by Paul Gauguin, valued at $55 million.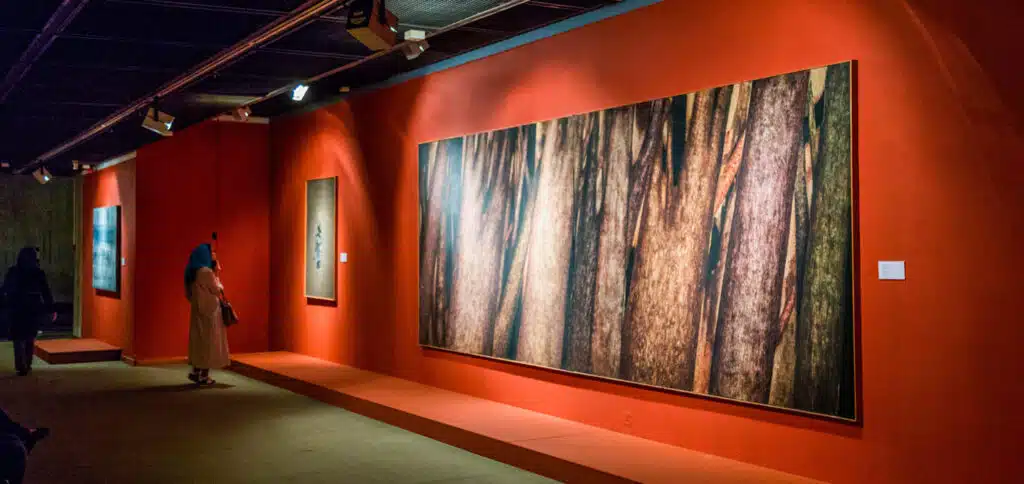 This collection serves not just as an art repository but as a testament to Iran's rich cultural heritage and its embrace of global art movements, positioning the Tehran Museum of Contemporary Art as a pivotal cultural landmark.
The Tehran Museum of Contemporary Art (TMOCA) holds an impressive array of art pieces that stand out for their significance in the global art scene. Among them, "Woman III" by Willem de Kooning was once part of the museum's collection. In 1994, in a discreet move, this painting was exchanged for the remaining pages of the Shahnameh of Shah Tahmasp, which were in the possession of American billionaire David Geffen. This exchange took place due to the painting's "unsuitability for display" in Iran. In 2006, "Woman III" sold for a staggering $137.5 million, securing its position as the second most expensive painting sold at the time.
Another notable work is "Painter and His Model" by Pablo Picasso, regarded by The Guardian as valued between £25 to £30 million. The Wall Street Journal also lists it among Picasso's finest works. However, this painting is not publicly displayed in Iran and is stored in TMOCA's basement, opposite a painting of Ruhollah Khomeini.
"Two Figures Lying on a Bed with Attendants" by Francis Bacon is another significant work. Due to its homosexual themes, it was displayed only once after the revolution. In 2004, it was loaned to Tate London for an exhibition.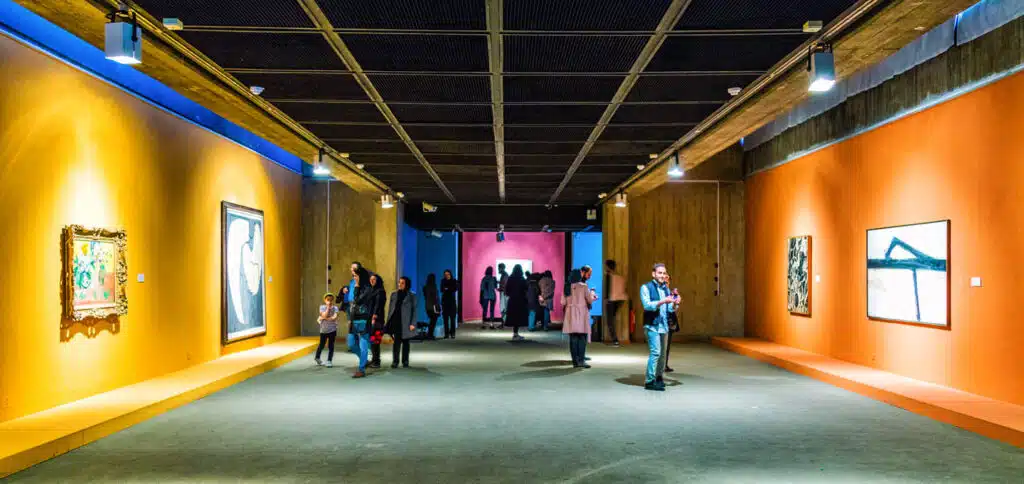 The museum also boasts several works by Andy Warhol, who had a good relationship with the royal family and created portraits of members, including Farah and Ashraf Pahlavi. Warhol's "Suicide (Purple Jumping Man)" (1963) was acquired in 1975 and is currently estimated at $70 million by New York art dealer Tony Shafrazi. Other Warhol pieces in the museum include portraits of Mao Zedong, Native Americans, Mick Jagger, and Marilyn Monroe.
Roy Lichtenstein's "Bratatat!" (1962) is another highlight, considered one of his most prominent works. The museum's collection also includes more than 10 acrylic and oil works by Israeli artist Yaacov Agam, which were handpicked by Farah Pahlavi during a visit to Paris. Agam, along with his son, visited Iran in 1977 at Farah Pahlavi's invitation, shortly before the museum's opening.
TMOCA also houses significant works from conceptual sculptors like Donald Judd ("Untitled," 1965), Eduardo Chillida ("Homage to Pablo Neruda," 1974), Dan Flavin ("Untitled," 1966-1971), Sol LeWitt ("Cubic Structure," 1976), and Henry Moore ("Oval with Points").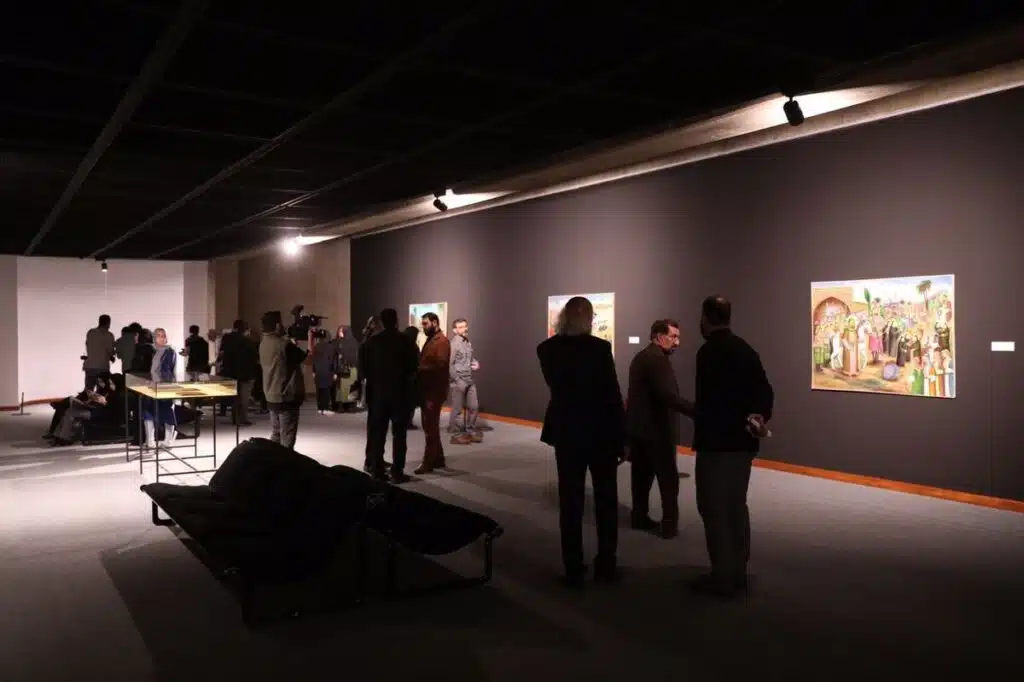 These masterpieces, along with others, make the Tehran Museum of Contemporary Art a treasure trove of modern art, reflecting Iran's rich cultural tapestry and its intersection with global artistic movements.
The Tehran Museum of Contemporary Art, an architectural gem designed by Kamran Diba, houses an impressive collection of modern and contemporary art. Among the notable works featured are:
Claude Monet; Suburbs of Giverny (1883)
Vincent Van Gogh; At Eternity's Gate (Lithograph, 1882)
Camille Pissarro; Houses of Knocke
Henri de Toulouse-Lautrec; Girl with Accroche-coeur Hairstyle (1889)
James Ensor; Christ's Entry into Brussels in 1889 (Metal print and watercolor, 1888), Cathedral, Marriage of Masks
Edvard Munch; Self Portrait (Lithograph)
Francis Bacon; Man Lying with a Statue (1960–1961)
Henri Matisse; One Who Returns from Tahiti (Lithograph, 1930)
Pablo Picasso, Woman's Face II, Woman Weeping, Window Open onto the Rue de Penthièvre (1920), Monkey and Baby Monkey (Sculpture), Jacqueline Reading
Marcel Duchamp; For the Large Glass
René Magritte; The Path to Heaven (1957)
Max Ernst; Natural History (1923), The Madness of the Moon (Sculpture)
Georges Braque; Guitar, Fruit, and Pitcher (1927), Five Bronze Pieces (Sculpture)
Joan Miró; Birds of the Cave, Bullfighter (Colored intaglio, 1969)
Alexander Calder; Orange Fish (Kinetic sculpture, painted metal)
David Alfaro Siqueiros; Zapata (Lithograph, 1930)
Wassily Kandinsky; Bright Extensions (1937)
Willem de Kooning; Light in August (previously with Woman 3)
Mark Rothko; Brown, Orange, and Black on Brown, Yellow Center – Number Two (1954)
Hans Hartung; T973 E 13 (1973)
Roy Lichtenstein; Melody, Still Life
Robert Rauschenberg; Water Lock, Skeleton Tie, Send-Off
Jasper Johns; Trap, Passage 1, Passage 2 (1966), Cogwheel (Lithograph)
Persian Paintings
The Iranian Museum of Modern and Contemporary Arts includes a unique collection of works by pioneers of modern and contemporary art in Iran, whose compilation began before the revolution and continued after it, such that most of the museum's purchases are included. According to Habibollah Sadeghi – the first director of the museum after the revolution – many of these were also the assets of the previous government's affiliates, which were confiscated and now make up nearly a third of the museum's collection. The following works can be mentioned: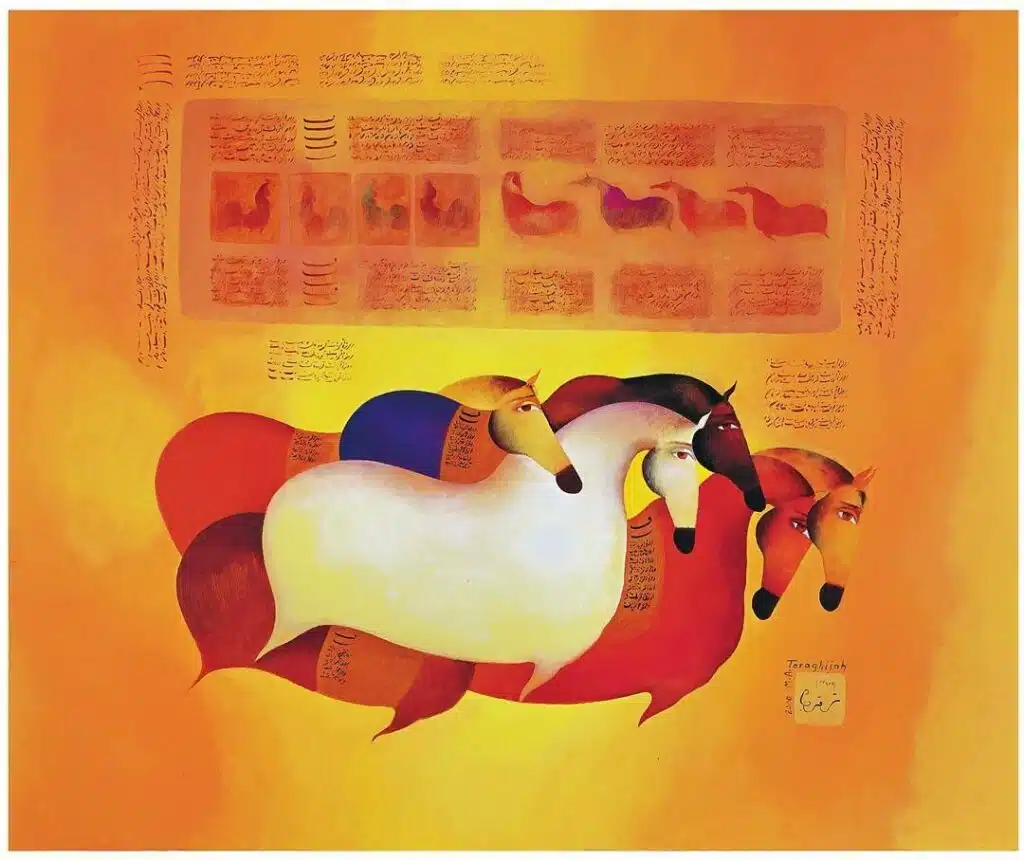 Hossein Zendehroudi; Untitled (Acrylic on paper, 1962), Untitled (Oil on canvas, 1967) Sadegh Tabrizi; Two Lovers (1977) Aydin Aghdashloo; Identity: In Praise of Sandro Botticelli (1975) Mansour Ghandriz; Untitled (1964) Parviz Tanavoli; Poet and Nightingale Cage (1975) Mohammad Ehsai; Calligraphy-painting (1974) Faramarz Pilaram; Calligraphy (1969) Lily Matin-Daftari; Portrait of Nasrin (1966) Mohsen Vaziri-Moghaddam; Earth Scratches (1963) Sohrab Sepehri; Trees (1971) Marco Grigorian; Untitled (1976)
The Museum of Contemporary Art also has 118 leaves from the Shahnameh of Shah Tahmasb, which, although not considered contemporary, are now owned by the museum due to an exchange in 1994 with one of the modern works in the collection. The following illustrations in the museum's collection can be mentioned:
In Praise of God and Wisdom (Beginning of the Book of Shahnameh) The Snakes of King Zahhak Kaveh Throws Zahhak's Court Underfoot Sons of Fereydoun with Daughters of King Sarv Fereydoun Receives a Letter from Salm and Tur Tur Scolds Qobad Manuchehr Kills Salm Birth of Zal.
Photo Treasury
The photo treasury of Tehran's Museum of Modern Art contains at least 120 images from foreign photographers such as Henry Fox Talbot, Nadar, August Sander, Alfred Stieglitz, Ansel Adams, Julia Margaret Cameron, Edward Jean Steichen, Lewis Hine, Man Ray, Margaret Bourke-White, and Walker Evans.
The images were purchased during the management of Kamran Diba and were exhibited before the revolution in an exhibition named "Creative Photography." After the revolution, the images were not displayed for thirty years until they were showcased in Esfand 1386 (February/March 2008) in an exhibition titled "The Inner Eye." The oldest image in this collection dates back to 1835.
Tehran Museum of Contemporary Art Address
The Tehran Museum of Contemporary Art is strategically located in the central part of the city on Kargar Street (North). For travelers, it's worth noting that the five-star Laleh Hotel Tehran is just a short distance away from the museum and Laleh Park.
Access to Tehran Museum of Contemporary Art
You can easily access the museum using public transportation such as the metro, bus, and taxi.
Bus Access to the Museum
On the southern side of Laleh Park, buses operate from Azadi Square to Haft-e Tir Square and from Azadi Square to Valiasr Square. The museum entrance is just a five-minute walk from the bus stop. You can also learn more about Tehran's bus lines in the article "BRT Tehran Map | Comprehensive Guide to Tehran's Rapid Transit Bus Lines."
Taxi Access to the Museum
Taxis are available along Keshavarz Boulevard, Fatemi Street, and North Kargar Street. Taxis also travel from Valiasr Square, Fatemi Square, Haft-e Tir Square, and Enghelab to various entrances of Laleh Park.
Metro Access
Get off at the Islamic Revolution metro station on Line 4. Then take a taxi on North Kargar Street to Laleh Park and the museum entrance.
Tehran Museum of Contemporary Art Visiting Hours
The visiting hours for the Tehran Museum of Contemporary Art are as follows:
First six months of the year: 10 am to 7 pm (ticket sales until 6 pm)
Second six months of the year: 10 am to 6 pm (ticket sales until 5 pm)
Please note that the museum is closed on Mondays. It is also closed on the following days:
29 Esfand, 1, 12, and 13 Farvardin
21st day of Ramadan and Eid al-Fitr
14 and 15 Khordad
Tasu'a, Ashura, and Arba'een
28 and 30 Safar
Tehran Museum of Contemporary Art Ticket Price
You need to purchase a ticket upon entering the museum. It is advisable to keep your ticket with you during your visit in case you need to show it to the guards. The ticket prices for the Tehran Museum of Contemporary Art are:
Foreign visitors: 50,000 Tomans (End of 2023)