Tehran
Tehran Tabiat Bridge: Connecting Parks and People
Tabiat Bridge is a new walking bridge which is constructed above one of the most beautiful highways in Tehran (Modares Highway). The bridge connects two parks in the area (East side: Taleghani Park, and West side: Ab va Atash (Water and Fire) park).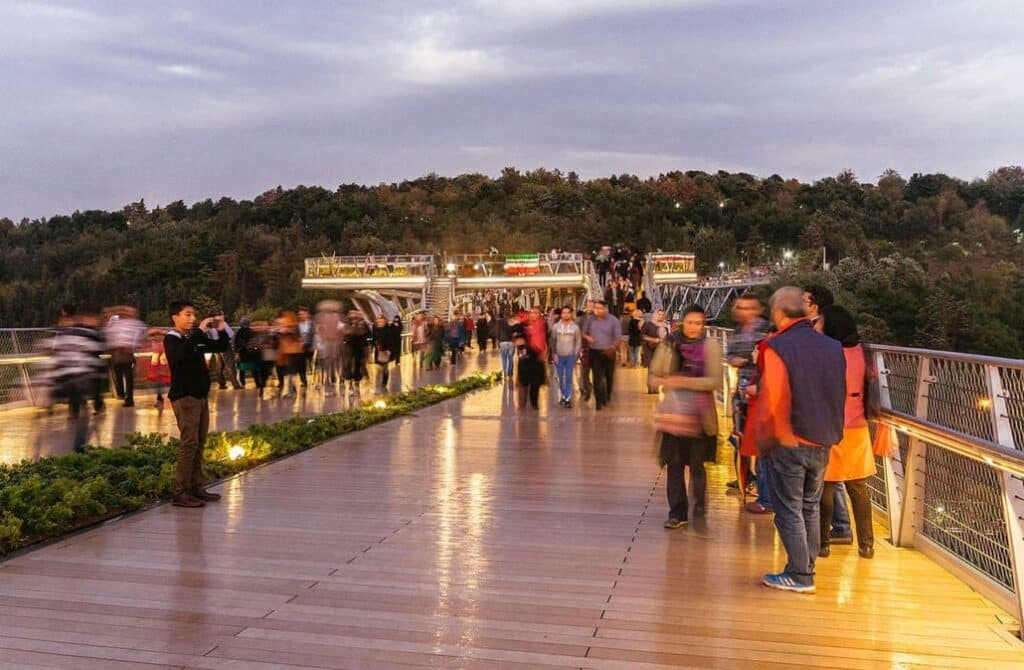 The design is perfect, Steel Pipes with wooden floor, in some parts it has 3 floors, and there is a great food court on the lowest level. One thing which is unique is the lightning; it is done beautifully and makes this Bridge awesome at Nights.
We definitely suggest traveler to experience the enjoyable walk on Tabiat Bridge!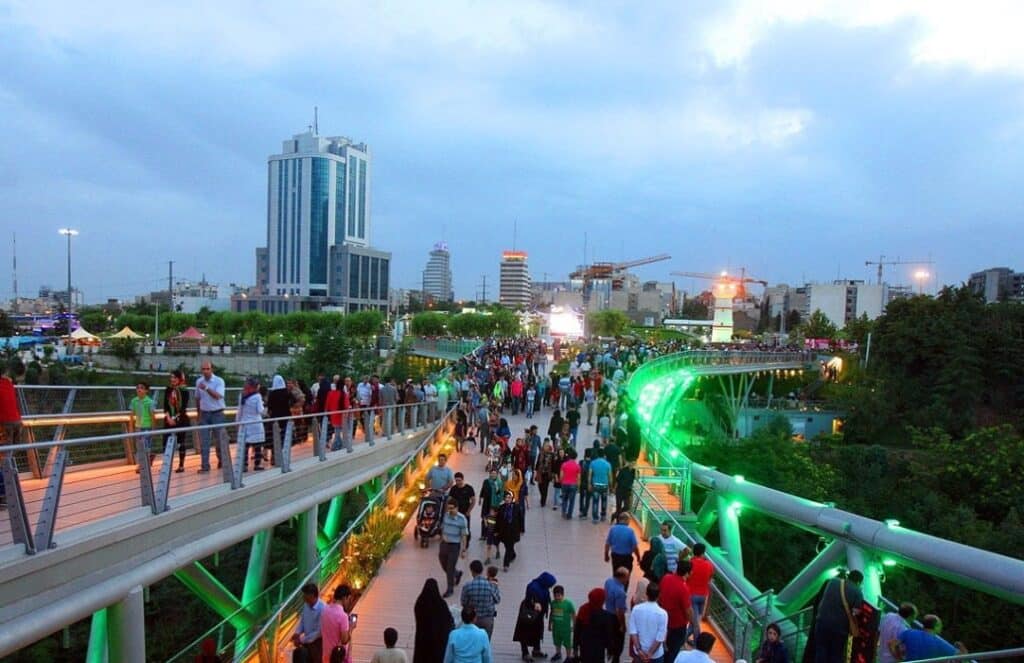 The Nature Bridge or Tabiat Bridge is the largest pedestrian overpass built in Tehran, Iran. The 270-metre bridge connects two public parks—Taleghani Park and Abo-Atash Park.