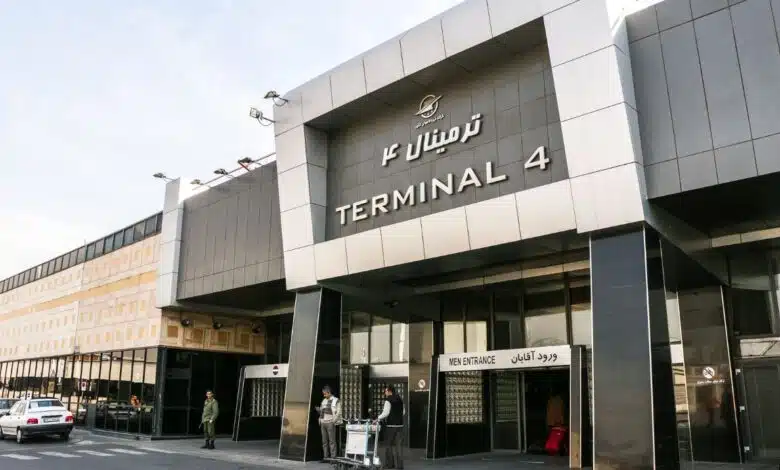 Mehrabad Airport is Tehran's second airport, dedicated to domestic flights. If you have a short time to visit Iran, it may be a good option to book a flight to cover large distances in a short time. So if your trip requires to go to Mehrabad Airport in Tehran, make sure to read this article to have all the information in mind.
Tehran Mehrabad Airport Overview
Tehran Mehrabad Airport is an airport located within Iran's capital city, in the west of Tehran. The airport started operating in 1938, and was first used as an airfield for aviation club planes. At that time, this part of Tehran, near Azadi Square, wasn't much populated, hence the choice of this location to establish the airport, which took the name of the village which was there, Mehrabad.
The airport slowly grew as the first international airport in Iran, until the construction of Imam Khomeini International Airport (IKIA) before the 1979 revolution. With the opening of IKIA in 2004, international flights were progressively all operated there, and nowadays, Mehrabad Airport only serves domestic flights.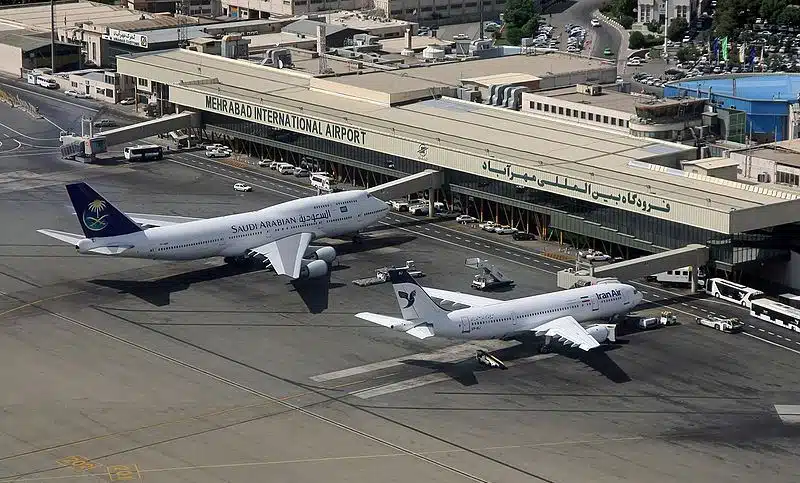 Mehrabad Airport is a hub for most Iranian airlines, and received no less than 12.3 million passengers between March 2022 and March 2023, making it the busiest airport in Iran. In the same period, 106.848 landings and takeoffs were handled by the airport, which equals 292 per day, way more than any other Iranian airport!
Mehrabad Airport Useful Information
However, despite the number of flights operated and travellers received, it's easy to find your way in Mehrabad Airport. You first need to know that there are four terminals: Terminal 1, Terminal 2, Terminal 4 and Terminal 6.
Terminal 1 is dedicated to Kish Air, Zagros and Varesh flights only. Most of other flights depart from Terminal 2, which operates the departures and arrival flights of Iran Air, Iran Airtours, Meraj, Qeshm Air, Ata Airlines, and Karevan Air. Terminal 4 handles the departure flights of the following airlines: Aseman, Mahan Air, Taban, Caspian, Atrak, Saman, Pouya, FlyPersia, and Pars. However, the arrival flights of the companies take place in Terminal 6.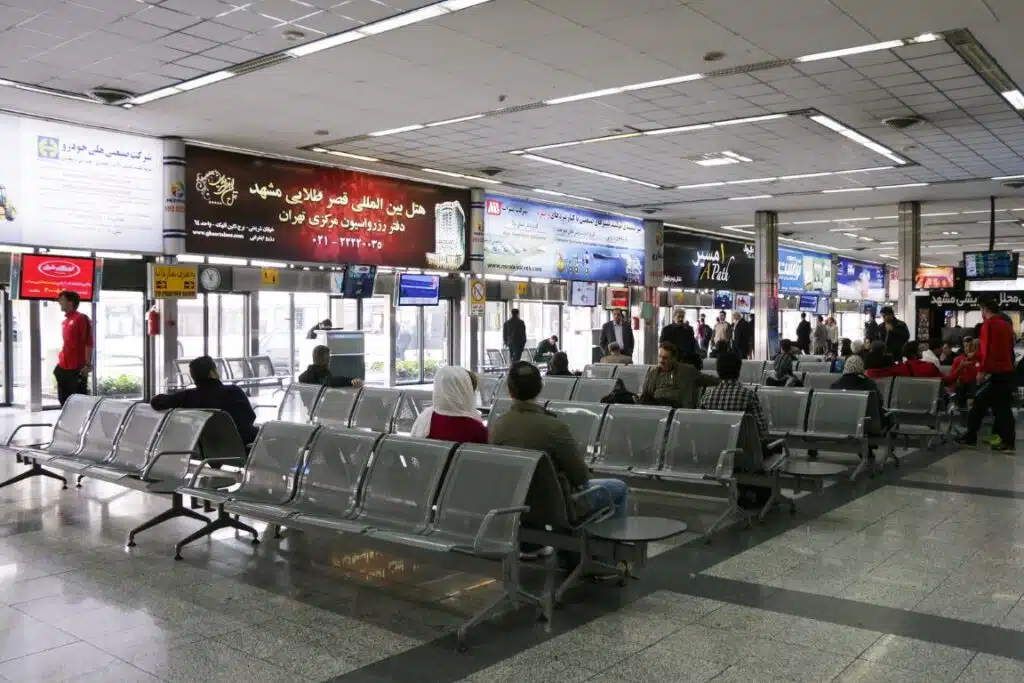 Each terminal has a few facilities, but do not expect something exceptional. There are a few cafes and restaurants if you really feel hungry or thirsty and cannot wait to go onboard (meals are generally served on Iranian airlines anywhere near lunch or dinner time). You'll find a few souvenirs and book shops as well, and of course prayer rooms and bathrooms are easily available. Aside from that, you won't find many options to kill the time at Mehrabad Airport.
Flying to and from Mehrabad Airport
Don't worry if you're unsure of what terminal to go to or if you're making a mistake. First, if you arrive by car, there are signs indicating which airline is at which terminal. Second, all terminals are located near each other. Terminal 1 and Terminal 2 are next to each other, and while Terminal 4 is a bit further away, you can easily grab a taxi that will drop you there in just a couple of minutes.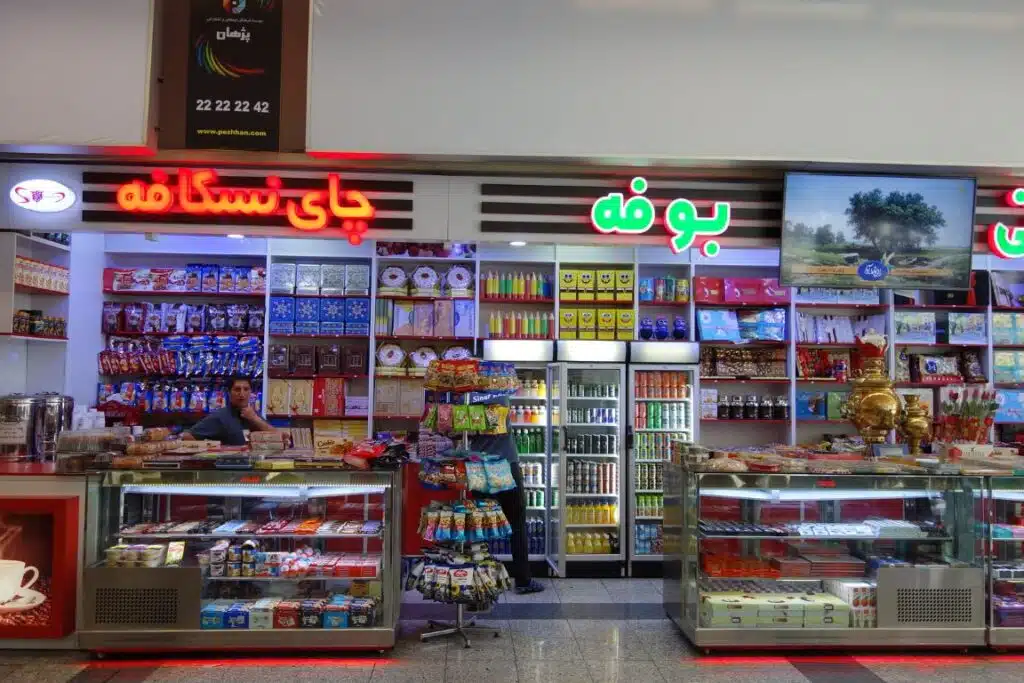 There are security controls at the entrance of each terminal, followed by the counter of each company. Once you've collected your boarding pass by showing your passport, you can access the airside after another security control and passport check. You will need to put all electronic devices outside of your handbag for security control, but liquids are not forbidden.
It is advised to arrive at the airport between 1 hour and a half and 1 hour before the flight departure. It's not necessary to arrive 3 hours in advance like it's the case for international flights, as check-in counters are not opened earlier than 1 hour before the flight, and the terminals are all pretty small, so there are no long distances to cover on foot.
How to get to Mehrabad Airport in Tehran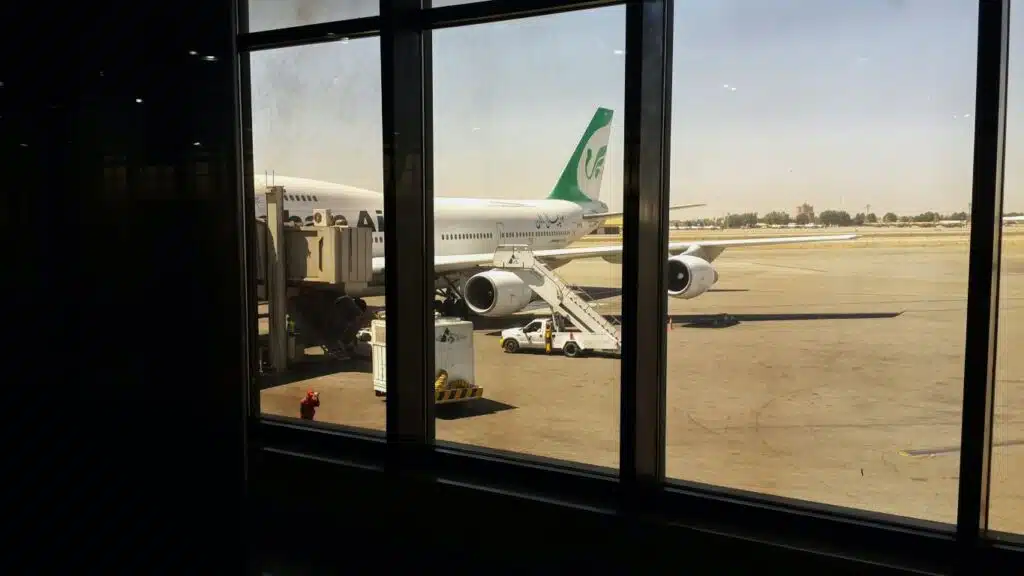 It's really easy to reach Mehrabad Airport, as it's located in the west of Tehran, in District 9 near Azadi Tower. It's situated at a short distance from anything in Tehran, contrary to Imam Khomeini Airport, which is 30 kilometers south of the city.
The easiest way to get to or from the airport is by taxi. You can get any taxi anywhere in the city to drive you to the airport, and vice versa. You can also use the ride-hailing mobile applications, Snapp and Tap30, to pick you up or drop you off at the airport. Make sure to consider the traffic jam when planning to get to the airport, as it can take more than one hour to reach Mehrabad Airport from the north of Tehran if the roads are crowded.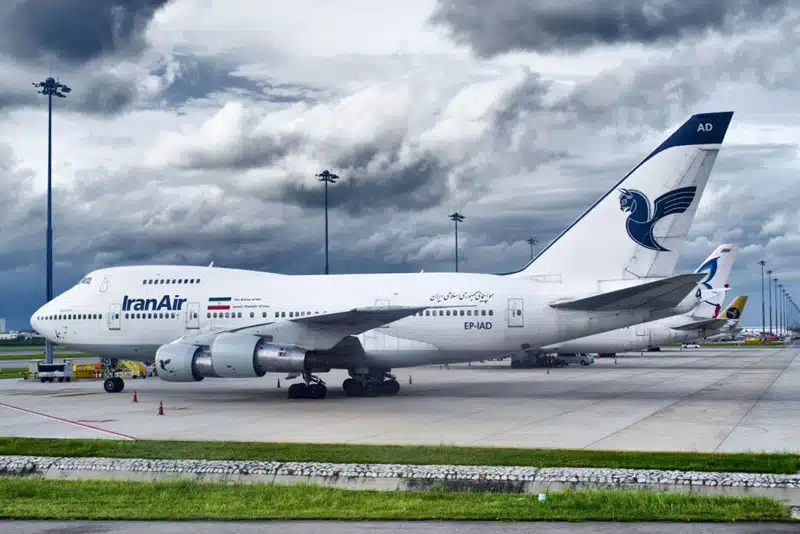 Another convenient way to get to and from the airport is by metro. There are two metro stations serving the airport on Line 4 (Yellow Line): Mehrabad Airport Terminal 1&2, and Mehrabad Airport Terminal 4&6. Note that it's one of the three terminals of Line 4. So if you are coming from the city-center, you first need to go outside of the train at the Bimeh Metro Station. Stay in the metro station and look for the trains heading to the airport: they go back and forth between the two airport stations. If you're leaving the airport and want to go to Tehran city-center, you also need to go down at Bimeh, and change for the train going toward Eram Sabz (connection with line 5) or the train going toward Shahid Kolahdouz (connected to all the other lines).
Mehrabad Airport Tehran:
Address: Mehraj Street, Tehran District 9
Where to Sleep near Mehrabad Airport
Mehrabad Airport is located near the city-center of Tehran and close to all the internal highways that lead to various parts of Tehran. It means that even if you have an early morning flight, you don't need to stay very close to the airport to reach it easily.
However, if you want to stay near Mehrabad Airport you will find plenty of options. If you're looking for a good standard hotel, you can choose among these ones: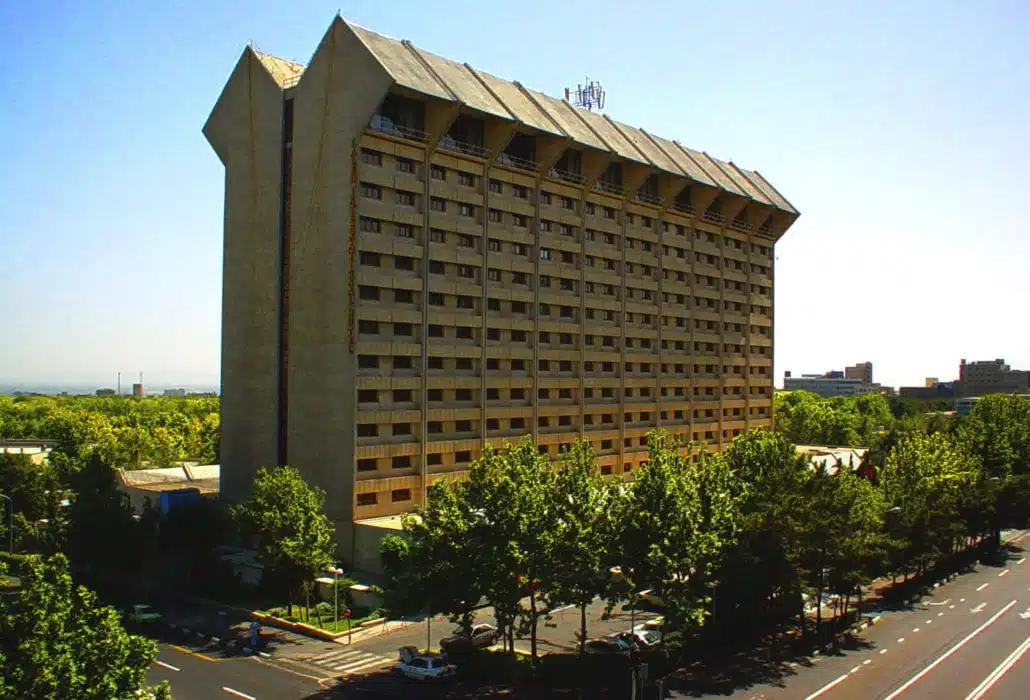 Laleh Hotel (5-star)
Address: Dr Fatemi Street, Tehran District 6
Phone: +98 21 8896 5021
View on Laleh Hotel Google Maps
Espinas International Hotel (5-star)
Address: 126 Boulevard Keshavarz, Tehran District 6
Phone:+98 21 83844
View on Google Maps
Parsian Enghelab Hotel (4-star)
Address: Taleqani Street, Tehran District 6
Phone:+98 21 8893 7251
View on Google Maps
Aramis Hotel (4-star)
Address: 1752 Valiasr Street, Tehran District 6
Phone:+98 21 8893 3402
View on Google Maps