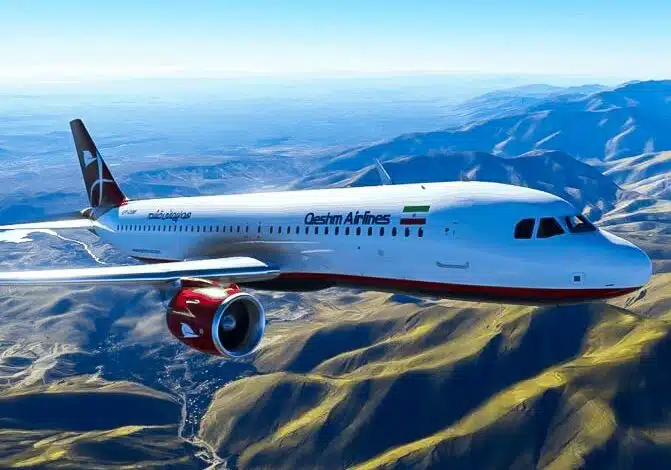 While traveling to Iran, there will be a time where you will need to consider taking a domestic flight to travel faster to your next destinations.
Considering the size of the country, it's not surprising that traveling by plane is quite common in Iran. Furthermore, it's relatively cheap compared to the cost of a flight in Europe. So, if you're planning to travel by the air during your trip to Iran, here is a few tips to help you plan and organize your transportations.
Why traveling with domestic flight in Iran?
With an area of 1.64 million square kilometers, Iran is the 17th largest country in the world. So, for travelers who intend to cross Iran from north to south, and east to west, they should either have a lot of time to spend on the road, or look for the best domestic flight connections.
Hopefully, Iran has no less than 52 domestic airports. It means that all major cities, and many medium ones have a domestic airport. While Tehran local airport, Mehrabad, operates about 50 flights daily, small airports may only have a few flights each day.
One of the main reasons to travel by plane is to save time. Imagine that you should travel from Tehran, the capital city, to Qeshm island, some 1.300 kilometers south: by car, it would take about 20 hours on the road, and 24 hours by train. While you would do the same trip in less than two hours by the air.
And not only planes allow you to save a lot of time, but flight tickets in Iran are also quite affordable. That's why it's a popular mean of transportation for Iranians. In general, the cost of a one-way flight ticket goes around 30 to 50 euros per person, depending on the distance.
Book Ian Flights Online
Book Iran Flights
How to book your domestic flight in Iran?
Of course, traveling by plane requires to plan your trip a little bit in advance. You can't expect to go to the airport on the day and find a flight ticket for your destination. If you choose to travel by plane, you should book your flight tickets in advance. The best time to book your domestic flight in Iran is usually one month before the date of travel.
It's usually not possible to book a domestic flight in Iran more than two months in advance; only a couples of airlines make it possible to book earlier, some three months in advance. Also try not to wait for the last minute, as all flights may be full. That is particularly true if you are traveling during the high season and New Year (Nowruz) holidays.
To book a domestic flight ticket in Iran, you will need to request the help of a local travel agency, either online, or within Iran if you are already in the country. Indeed, it's not possible to book an Iranian flight online without a local credit card. We also recommend you not to rely on schedules you could find on websites such as Google Trips or Skyscanner, as their information about flight schedules are usually incorrect. The only way to have an accurate information about domestic flights in Iran online, is either to read Persian, or ask a local travel agency.
Cheap Flights: Find Iran Domestic Flights & Book Instantly
Taking a domestic flight in Iran
As traveling by plane is something really common in Iran, the whole check-in procedure is also pretty stress-free. Airlines usually recommend their passengers to arrive at the airport two hours in advance for local flights; yet an hour, or an hour and a half, is often more than enough as the check-in counter usually does not open more than one hour before the flight. Note that it normally closes 30 minutes before flight departure.
To proceed to check-in, you will only need to show your passport and your visa (and visa extension, if applicable). It's normally not necessary to show a copy of your ticket.
On domestic flights, passengers are authorized to have up to 30 kilos checked-in luggage and to have a carry-on baggage with them. A meal is also generally included in the price of the ticket, if the flight is anywhere near lunch or dinner time.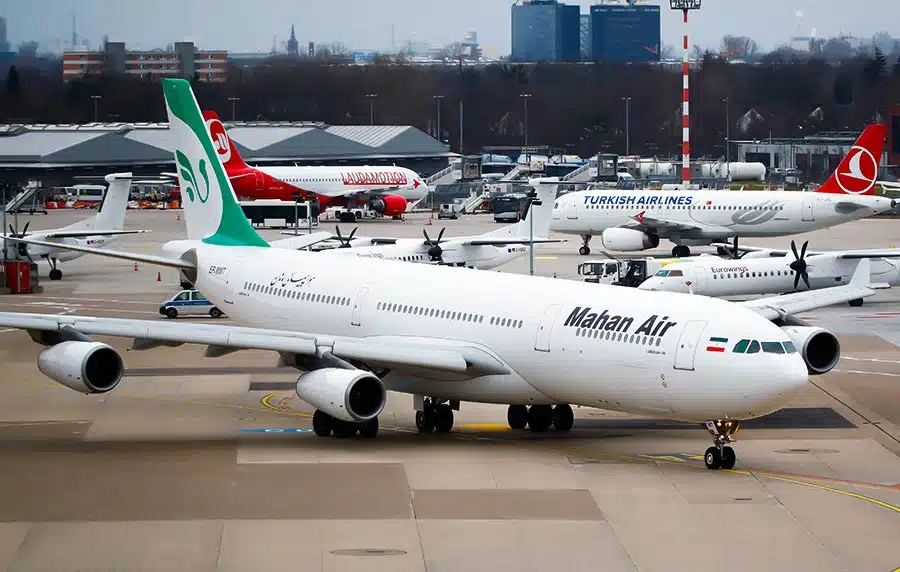 Popular domestic flight destinations
As mentioned, many cities in the country are available by flight due to the important number of local domestic airport. It's not possible though to give the exact frequency of each flights, as it depends on the season for each destination. Indeed, during high peak, flights can be increased toward a popular destination. Overall, the most popular destinations from Tehran are Shiraz, Mashhad, Tabriz, Kerman, Kish, Qeshm and Yazd. They have daily flights from and to the capital city.
What are the most reliable Iranian airlines?
When choosing a domestic flight in Iran, you may have the choice between different airlines throughout the day. As often as possible, try to book a ticket with a renowned company. First, for a matter of safety, even though there hasn't been any major plane accident in the past years. But moreover, for their reliability.
Indeed, one of the most annoying aspects of traveling by plane in Iran is the fact that flights are often delayed, and even sometimes cancelled on the same day. Always take this into account when booking a flight, so that you do not risk missing a connection for instance.
Considering all this, the most reliable Iranian airlines we recommend you are the following:
Mahan Air
Qeshm Air
Ata
Iran Air
Kish Air
Yet, other companies like Aseman, Sepehran, or Mehraj for instance, also have a good quality of services, but less compared to the top 5 airlines previously mentioned.