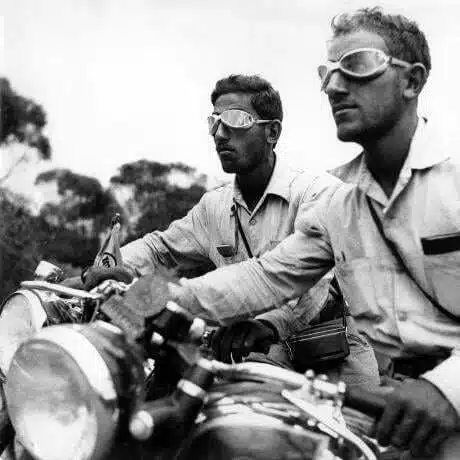 Did you know that the first travel documentary ever made was shot by two Iranians?
The Omidvar Brothers were among the first renowned Iranian world travelers. In the 1950's they left Iran and started their world trip on their motorbikes, that lasted over 10 years and lead them to the Arctic, the Andes, and the African continent to meet the last remote civilizations.
Who are the Omidvar Brothers?
Abdullah and Issa Omidvar are two Iranian brothers known as the author of the world's first travel documentary. In 1954, they started a ten-year journey all around the world, first on motorbikes and later in a Citroën 2CV.
Born after the Second World War, these two brothers grew up in the suburbs of Tehran. It's the stories told by their father, about various trips and explorations, that nourished their passion for traveling.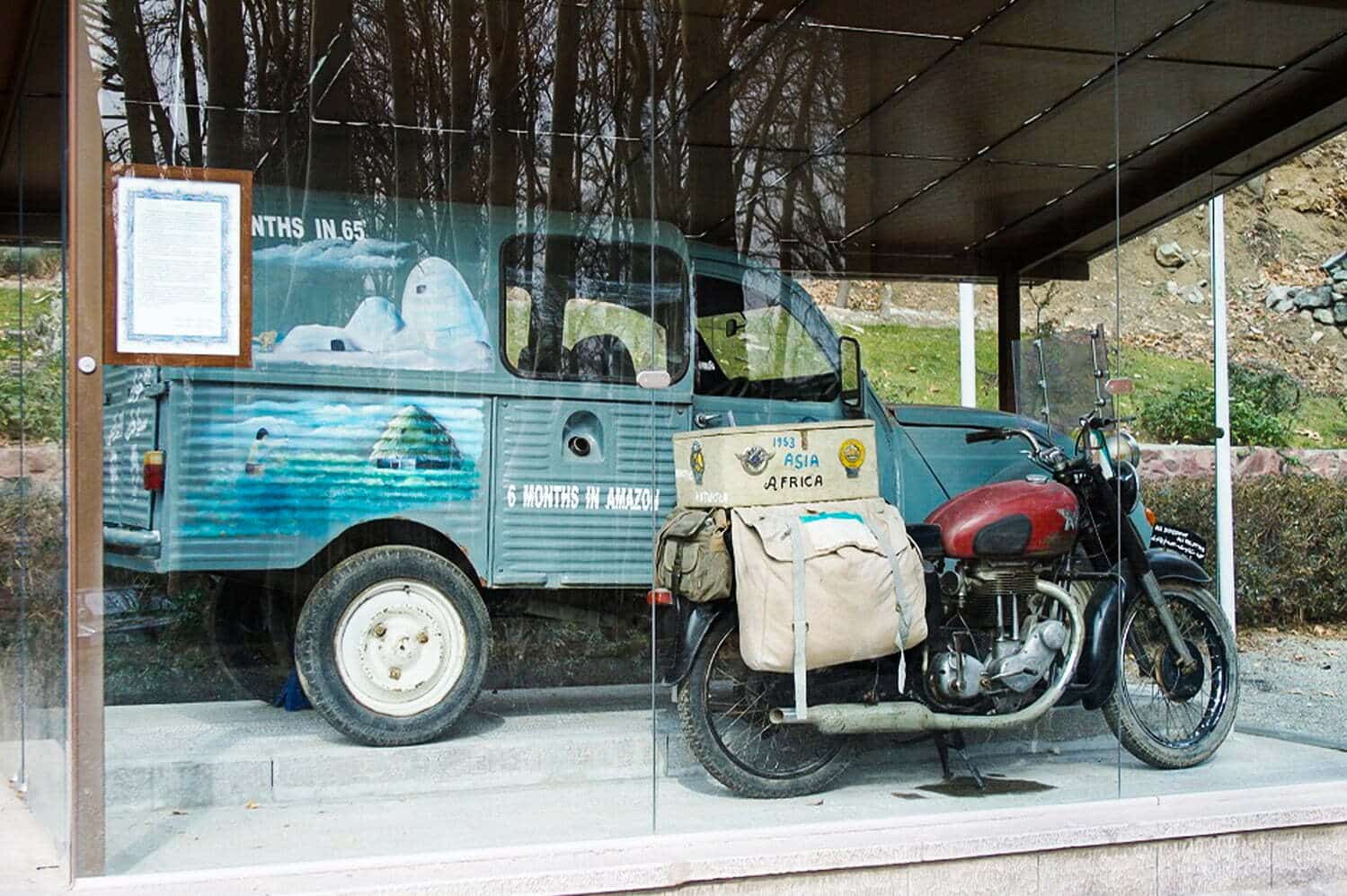 But before starting to travel around the world, the Omidvar Brothers first developed two other passions: one was biking. Issa, in particular, participated in many races and won second place in a biking race from Tehran to Karaj (about 50km).
The other one was mountaineering. Both brothers were part of a mountaineering club in Tehran, called Niroo Va Rasti. They climbed many mountains, including Mount Damavand, the highest volcano in Asia, located near Tehran. And it's precisely the mountaineering club that planted the first seed for the world trip.
The world trip of the Omidvar Brothers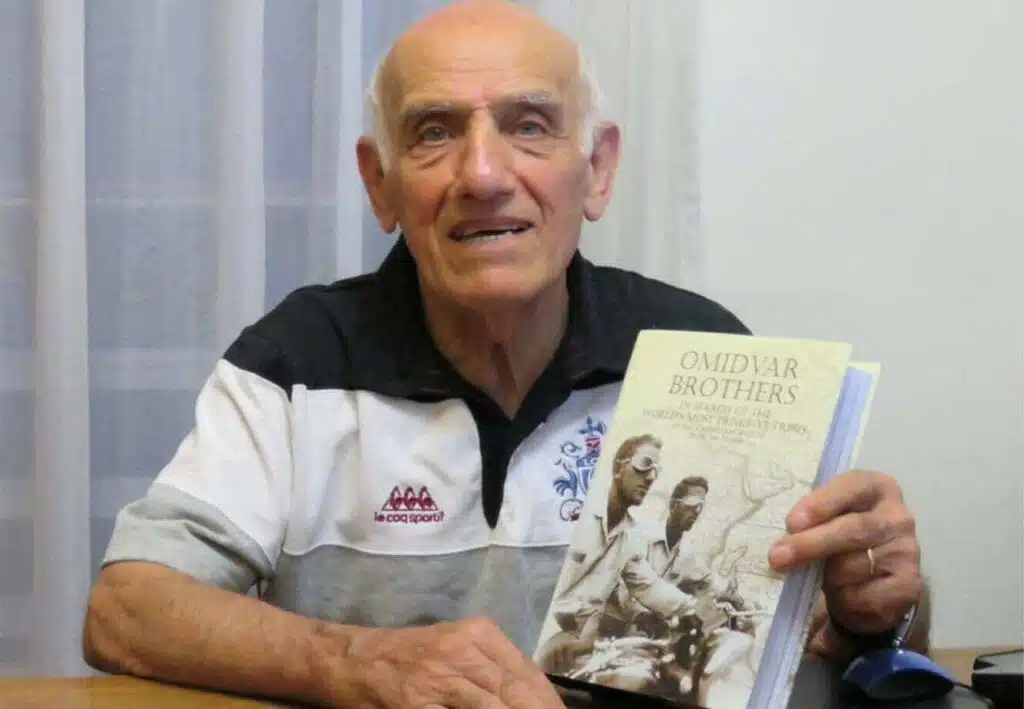 One day, while in their mountaineering club, Issa Omidvar made a decisive encounter: Lionel Bras, a French cyclist traveling from Paris to Saigon on his bike. Inspired by his adventure, Issa decided to go on a journey with his motorbike.
He first crossed the Iranian border to reach Turkey, before going to Syria and Iraq. His journey lasted 4 months before he came back to Iran. In the meantime, his brother Abdollah traveled by bike through the south of Iran.
Once reunited, the two brothers decided to plan a world trip, and for three years, they had researched to plan it. Then one day, in 1954, the Omidvar Brothers rode their Matchless motorcycles and started what would become their famous ten-year journey throughout the world. At that time, Issa and Abdullah were only in their 20s and had just 90 dollars each in their pocket!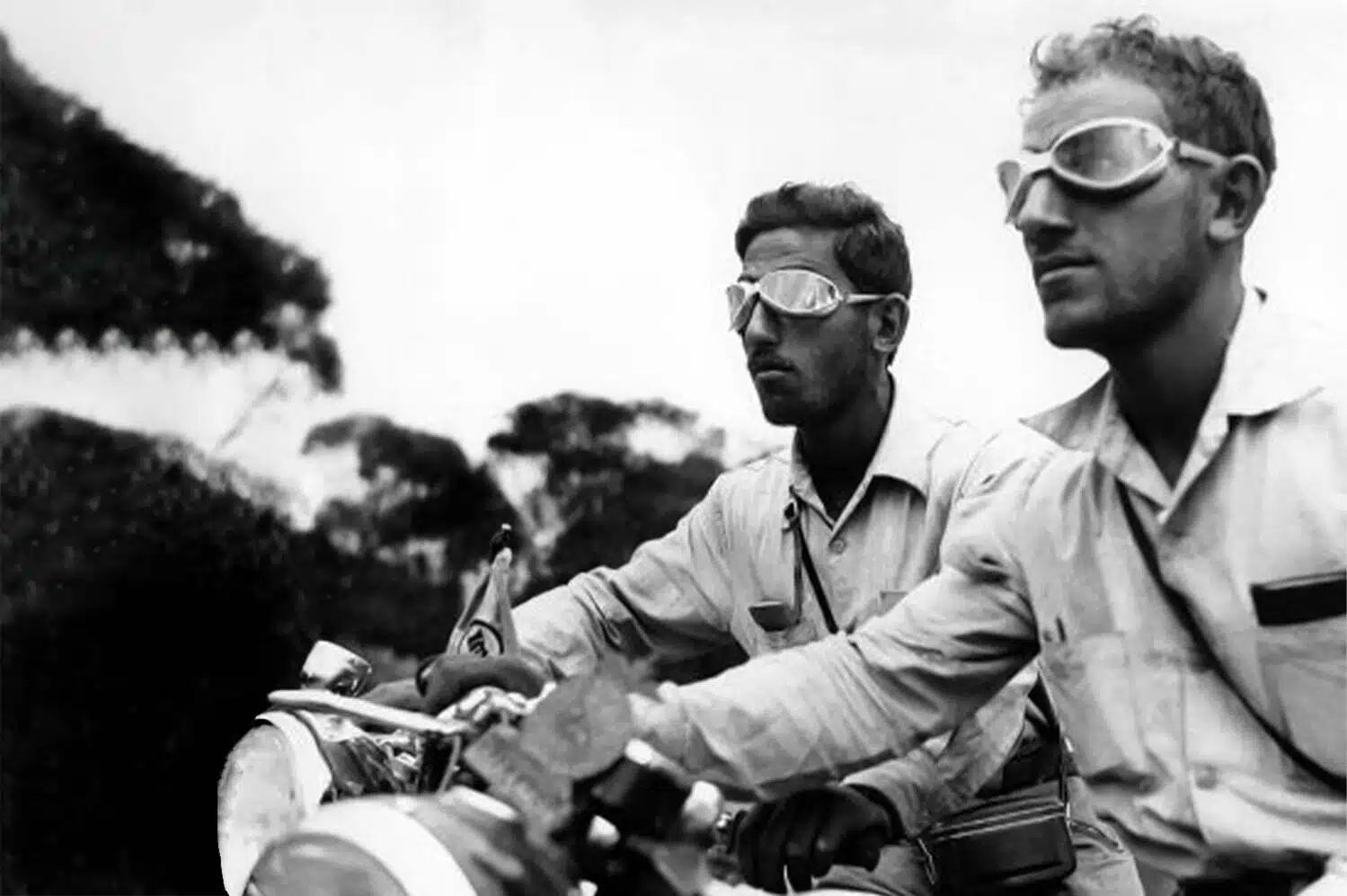 They first headed east and crossed Afghanistan, Pakistan, India, Tibet, Burma, Malaysia, Singapore, Indonesia, Philippines, Vietnam, Cambodia, Siam, Hong Kong, Japan, New Zealand, and finally, Australia.
Of course, they also took their camera with them, and on the way they started shooting. Their goal was clear: meet the most remote populations to share their daily life and witness their lifestyle and culture.
They crossed the Pacific and went up north through Canada and Alaska to reach the Arctic and live with the Eskimos. Then, they headed all the way south to the Andes exploring Mexico, Guatemala, Chile, El Salvador, Uruguay, Paraguay, and Brazil.
Eventually, they crossed the Atlantic to reach Europe, visiting England, France, Germany, Austria, Switzerland, Italy, Yugoslavia, Greece and Turkey, to finally go back home, to Iran.
This was the Omidvar Brothers' first world journey. A few years later, Issa and Abdullah pursued their journey, this time on a 2CV that Citroën gave them as a gift. Their goal was to reach the Ituri forest, in Congo.
On this journey, they explored many countries: Kuwait, Saudi Arabia, Sudan, Uganda, Kenya, Zanzibar, Zimbabwe, South Africa, Angola, Chad, Cameron, Nigeria, Ghana, Ivory Coast, Guinea, Algeria, Mauritania, and Morocco.
A unique documentary about remote populations
All along their journey, the Omidvar Brothers would act as anthropologists and film all their observations. They captured incredible moments among primitive tribes and aboriginal populations, with whom they lived for several months.
They had to eat raw meat with the Eskimos, and share the daily life of many remote populations. Some population's lifestyles and cultures that the Omidvar Brothers have captured in their documentary have since then completely disappeared.
From small villages to large cities, they pictured a world where we are "all different, all relatives", according to the motto that was attached to their bikes. Their documentary shows vast virgin forests and remote populations living in harmony far from the modern world.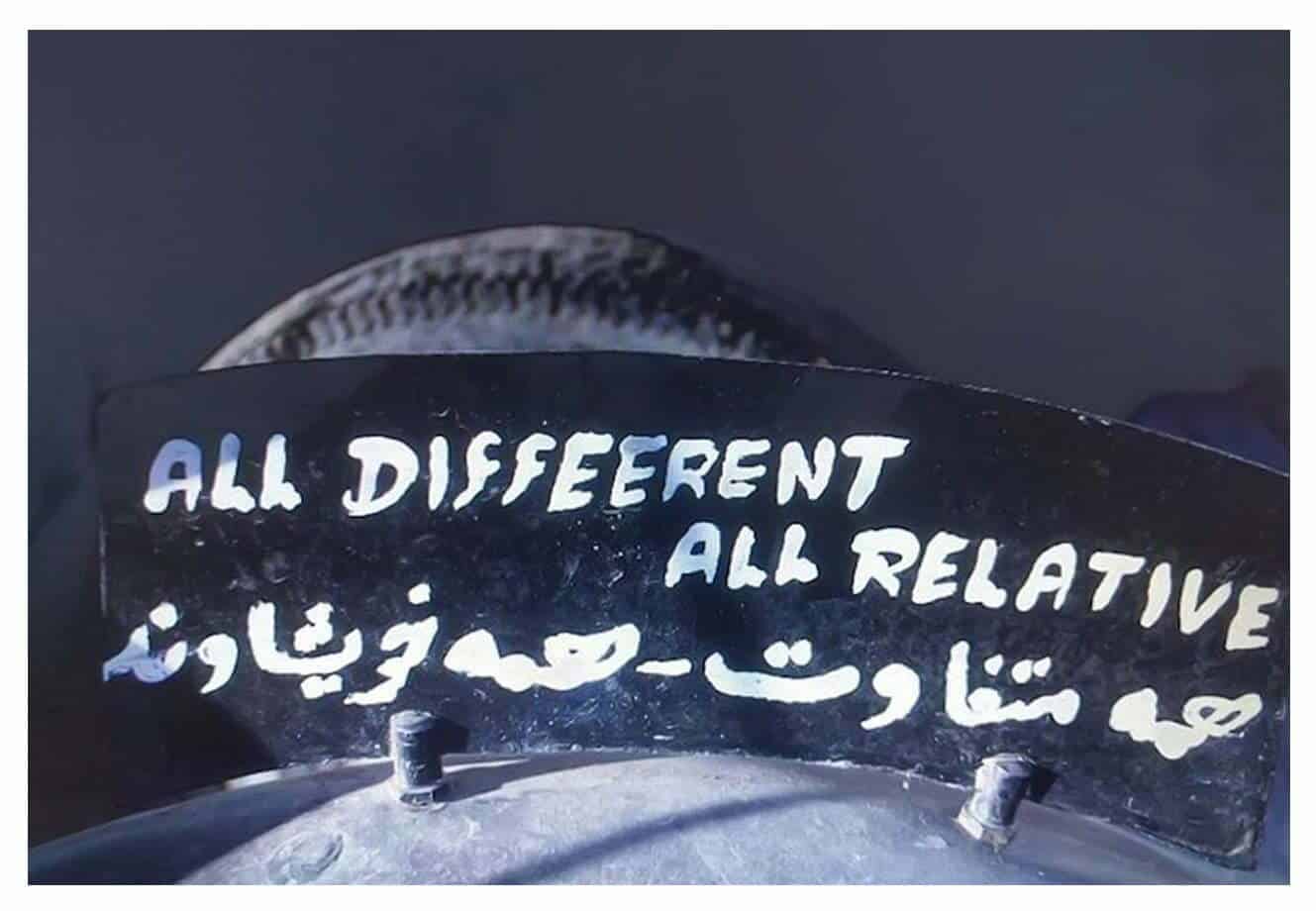 It depicts a world that existed before globalization, preserved from pollution and consumerism which seems to no longer exist.
Furthermore, the Omidvar Brothers were among the first famous travel documentary makers which were not from Europe or America. Their film thus depicts a very interesting counterpoint to media of that post-WW2 time.
As the years would pass, and the Omidvar Brothers will ride the world, they have been invited to share their experiences and observations in many universities and colleges.
They also wrote hundreds of articles about their explorations that were published by newspapers and magazines all over the world. Issa and Abdullah Omidvar were invited to meet many presidents, prime ministers, and kings in the countries they crossed.
The legacy of the Omidvar Brothers
By the time they would end their journey, the Omidvar Brothers had become quite famous, in particular in their homeland, Iran. While Issa stayed in Iran, Abdullah emigrated to Chile, where he founded a successful film company and a cinema.
Both brothers of course continued traveling: Issa made a solo trip to India and Pakistan not long after they came back from their journey, while Adbullah joined a scientific expedition to Antarctica for several months.
On July 15, 2022, Abdullah Omidvar died in Chile, aged 89. He had traveled to more than 100 countries during his life. Issa is still living in Iran, where he takes care of their legacy.
Most of the artifacts that they gathered during their trip and many of their personal belongings are exposed in the Omidvar Brother Museum in Tehran, which opened in 2003. The museum is located inside the famous Sadabad Palace, in northern Tehran, which was built by the Pahlavis.
From their adventure also remains an amazing travelogue. Originally published in 1955, in Persian, the "Omidvar Brothers Travelogue" has been since translated to English.