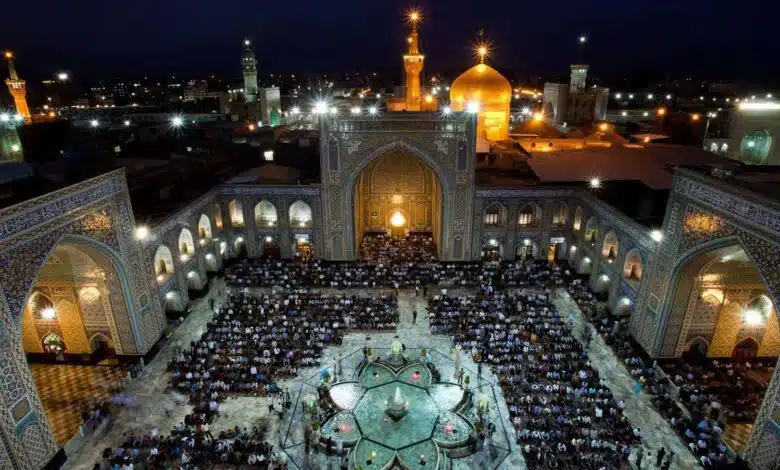 Located in the northeastern part of the country in Khorasan province, Mashhad is distinguished mostly because of housing the shrine of Imam Reza, the eighth Shia Imam.
During the Afsharid era, it was the capital of Iran and today, it is considered to be the second megacity of the country. It is probably the holiest city of Iran, as each year around 20 millions of local and foreigner pilgrims travel to Mashhad in order to visit the tomb of Imam Reza and the city as well.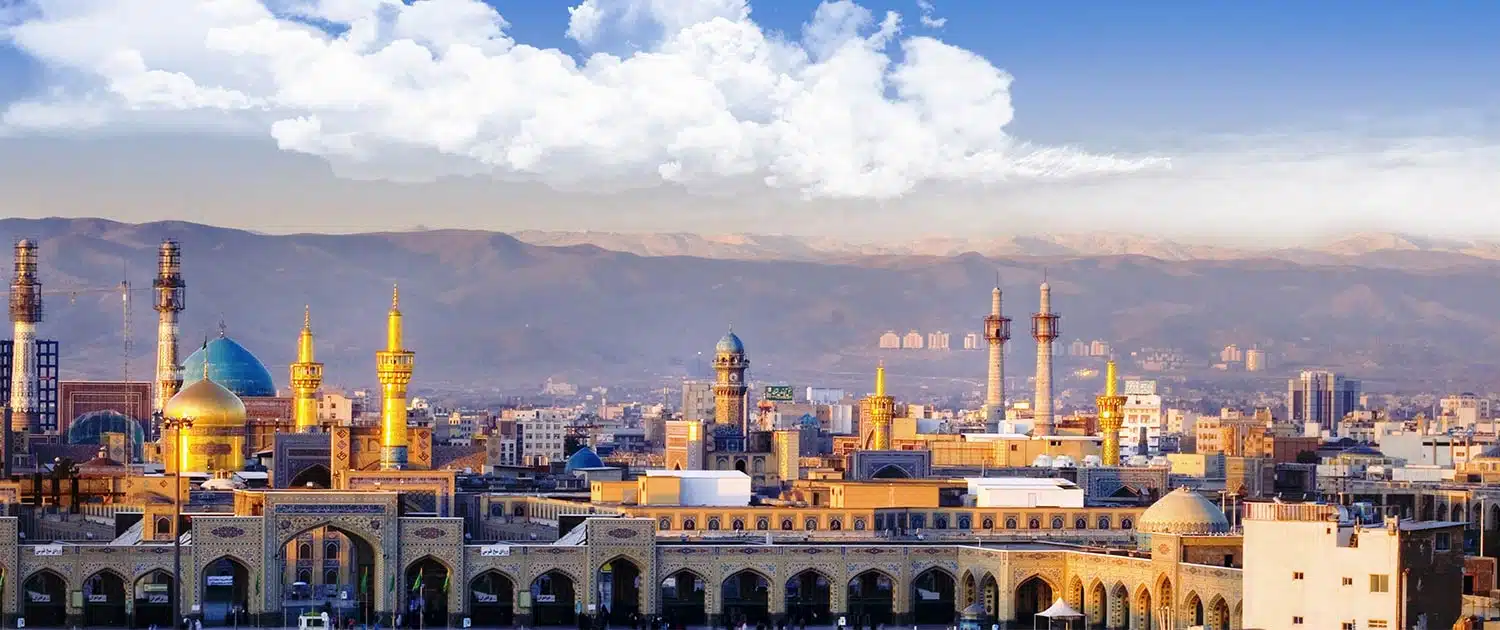 Mashhad literally means the place of martyrdom and refers to the historical event in which Imam Reza was martyred by Al-Ma'mun Abbasi in 202 AH and buried in this city. Since then, Mashhad has been among the most touristic destinations of Iran and has grown rapidly in recent years.
As well as Haram-e Razavi (shrine complex), Mashhad has many other touristic attractions. There are many historical graves and mosques, great Bazaars, touristic areas and museums in this city and it is also a good destination for shopping and sightseeing. In this article, we'll explore it together to find out more about Mashhad, the holy city of Iran.
1. Imam Reza Shrine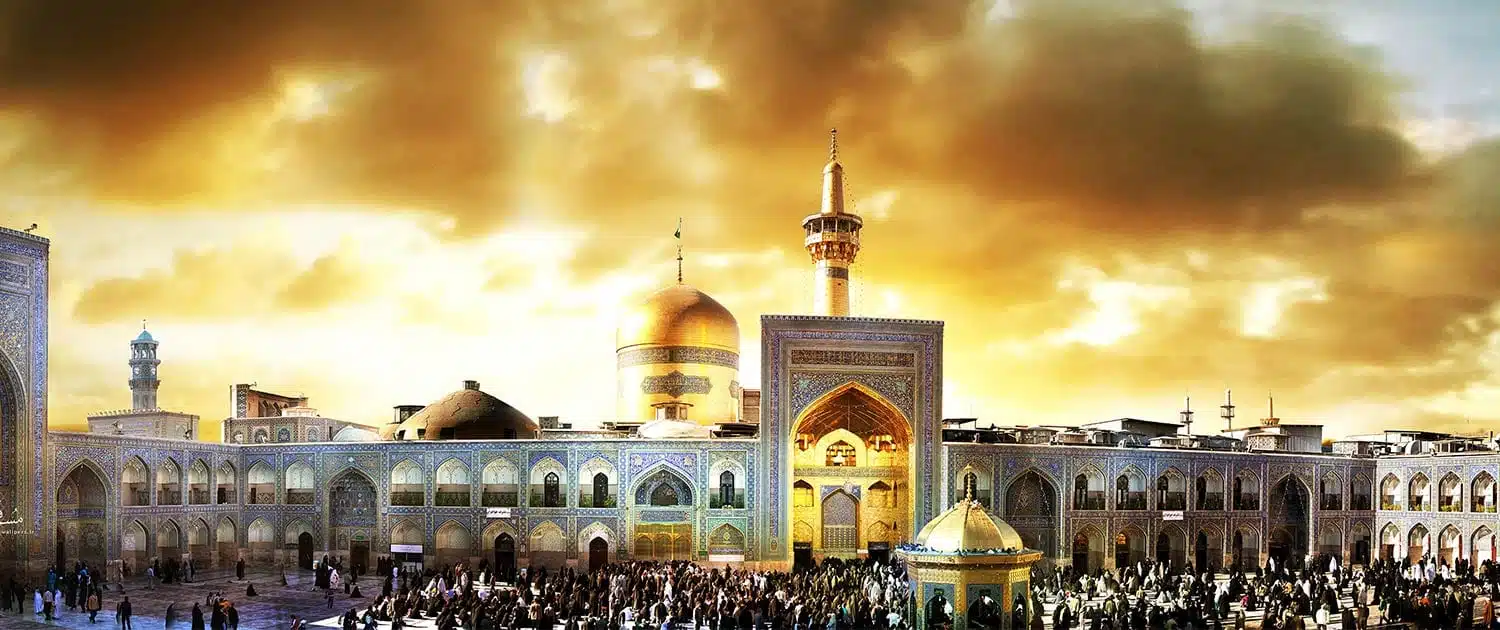 As you already know, most people travel to Mashhad mainly because of religious reasons and therefore, visiting the shrine -or Haram as locals call it- is a must. The site is more than 600,000 sq meters and the complex consist of 7 huge courtyards. You are not allowed to take your bag or camera inside with you and women have to wear Chador before entering. It is both enjoyable to visit the shrine at day or night when everywhere is illuminated. The magnificent blue and gold minarets along with the golden domes and arcades have created a very scenic view as well as a unique spiritual atmosphere.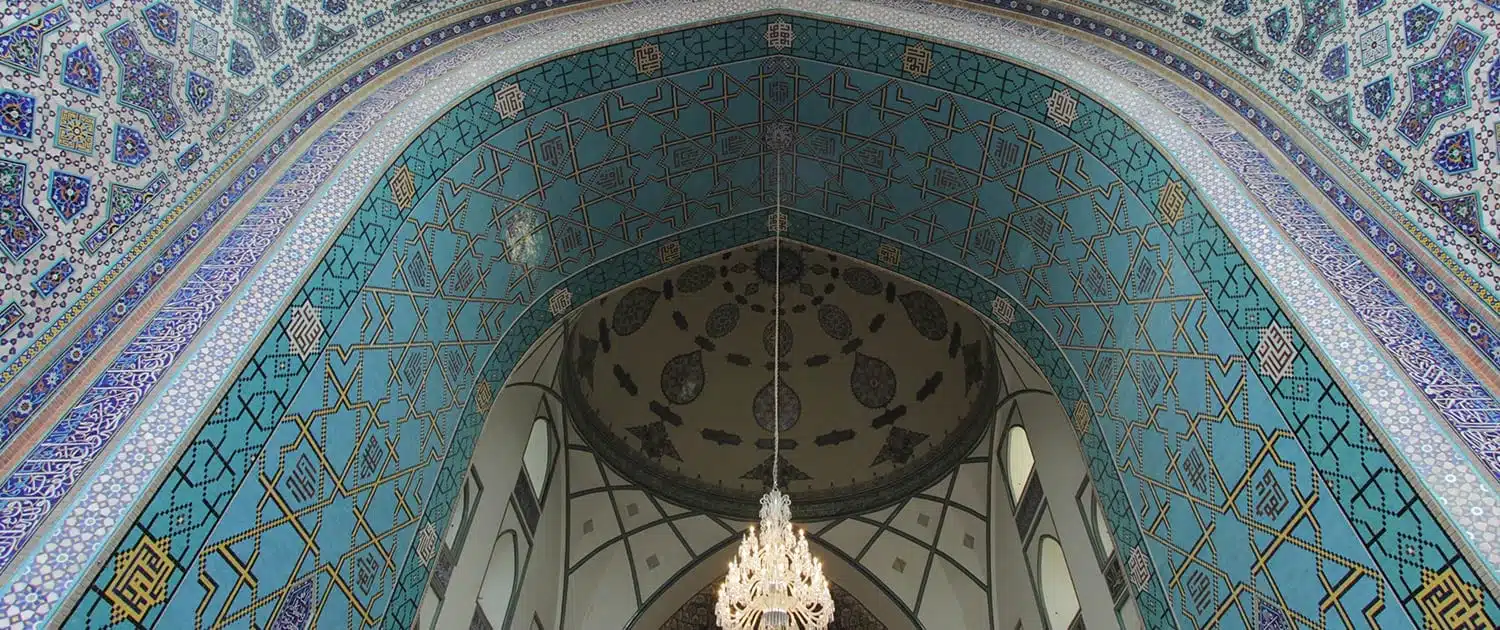 Don't miss visiting Goharshad mosque, which was previously a free-standing mosque in Mashhad, but nowadays is one of the prayer halls of the shrine complex. The architecture of the mosque dates back to the Timurid era built in 1418 CE.
2. Tomb of Ferdowsi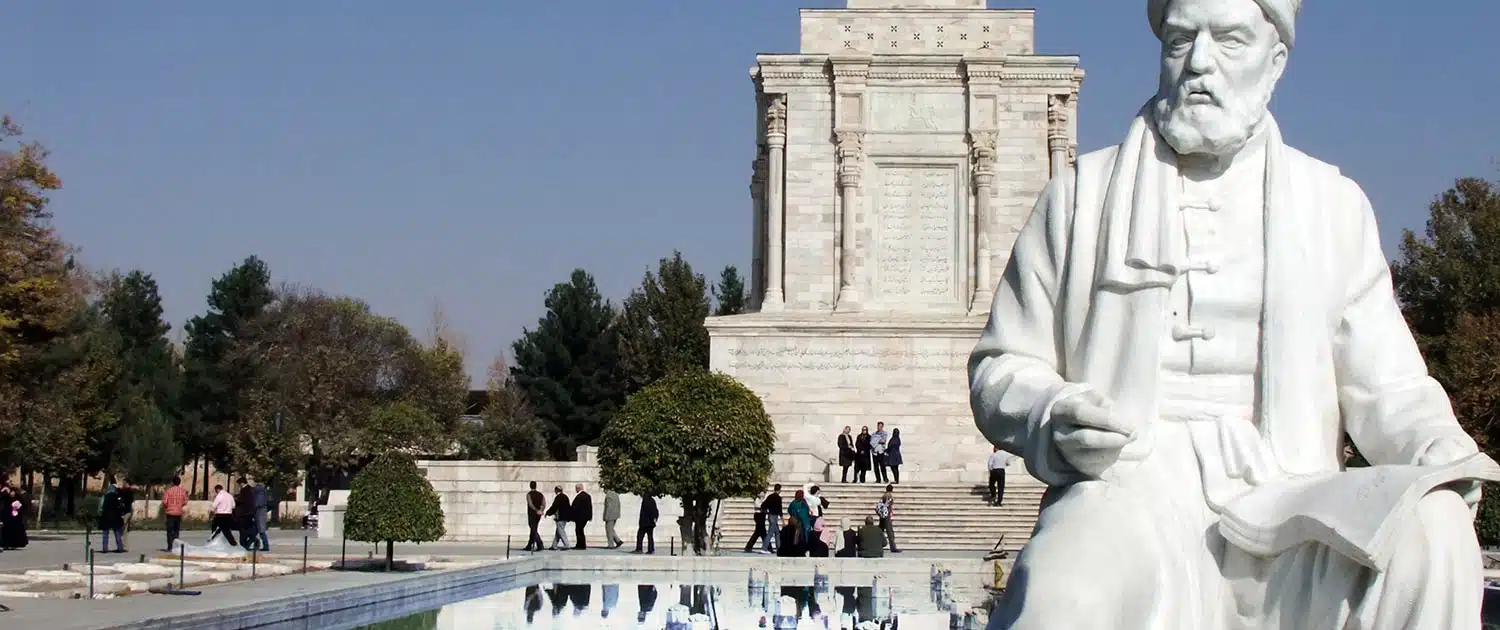 The tomb of Ferdowsi, one of the most important and respectful poets of Iran, has been located in a landscaped garden 20km north of Mashhad. Ferdowsi is the author of the world's longest epic poem, Shahnameh (Book of Kings) and thus, is considered to be one of the most influential figures of Persian literature. His tomb is located in Tus city near Mashhad, where he was born. It is made of a white marble base along with an edifice on top of it. You can easily access this place using taxis or other public transportations.
3. Kooh-Sangi Park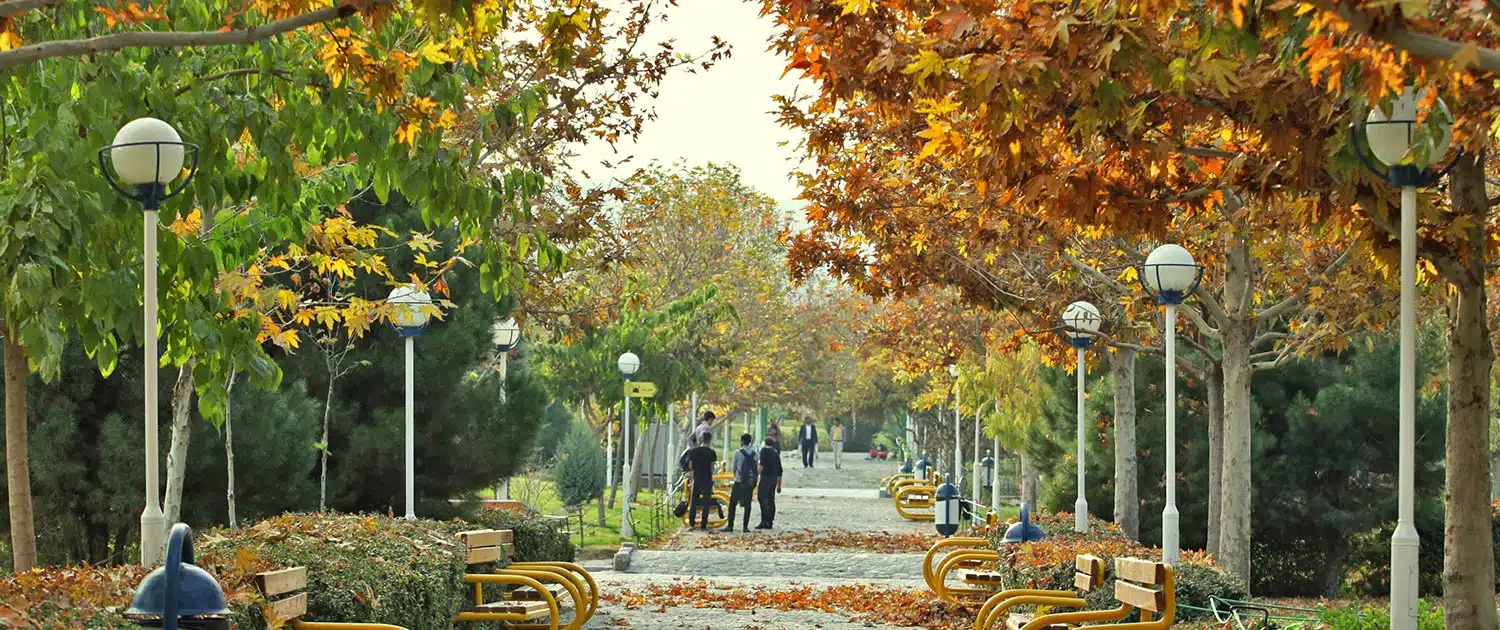 This urban public park is the largest park of Mashhad which has been expanded around a small mountain called Kooh Sangi (meaning stone mountain). It's a beautiful place with lots of trees and flowers where you can spend a few hours there. Moreover, the Great museum of Khorasan has been located in this park. It would be enjoyable to visit the park at nights when you can have a beautiful view of the city from the top of the mountain.
4. Tomb of Nader Shah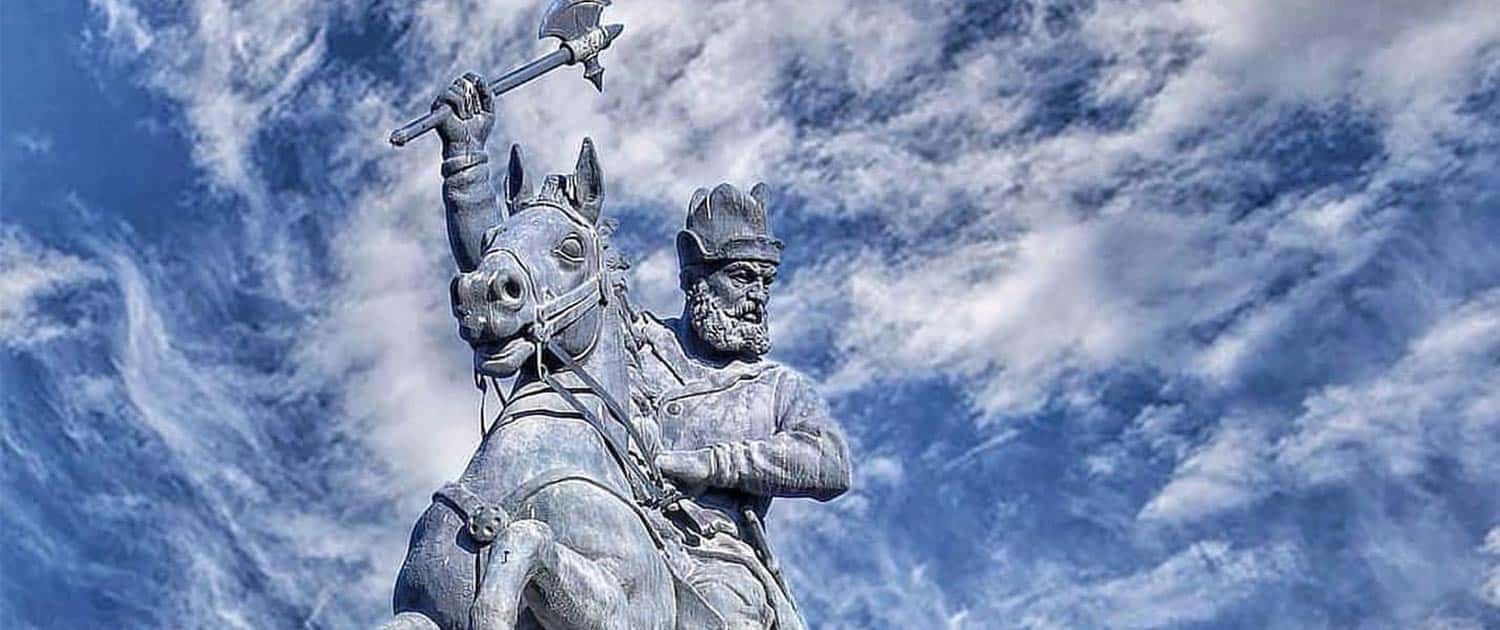 The founder of Afsharid dynasty, Nader Shah Afshar was one of the most powerful Iranian rulers. He is also known as the Napoleon of Persia considering his military genius. He belonged to Turkaman Afshar tribe of Khorasan and his grey-granite mausoleum, which is encircled by a small beautiful garden, is located in Mashhad. You can also visit the small museum adjoining the tomb which showcases the military assets, guns and some artifacts such as hand-woven carpet with a portrait of Nader Shah riding a horse.
5. Torghabe and Shandiz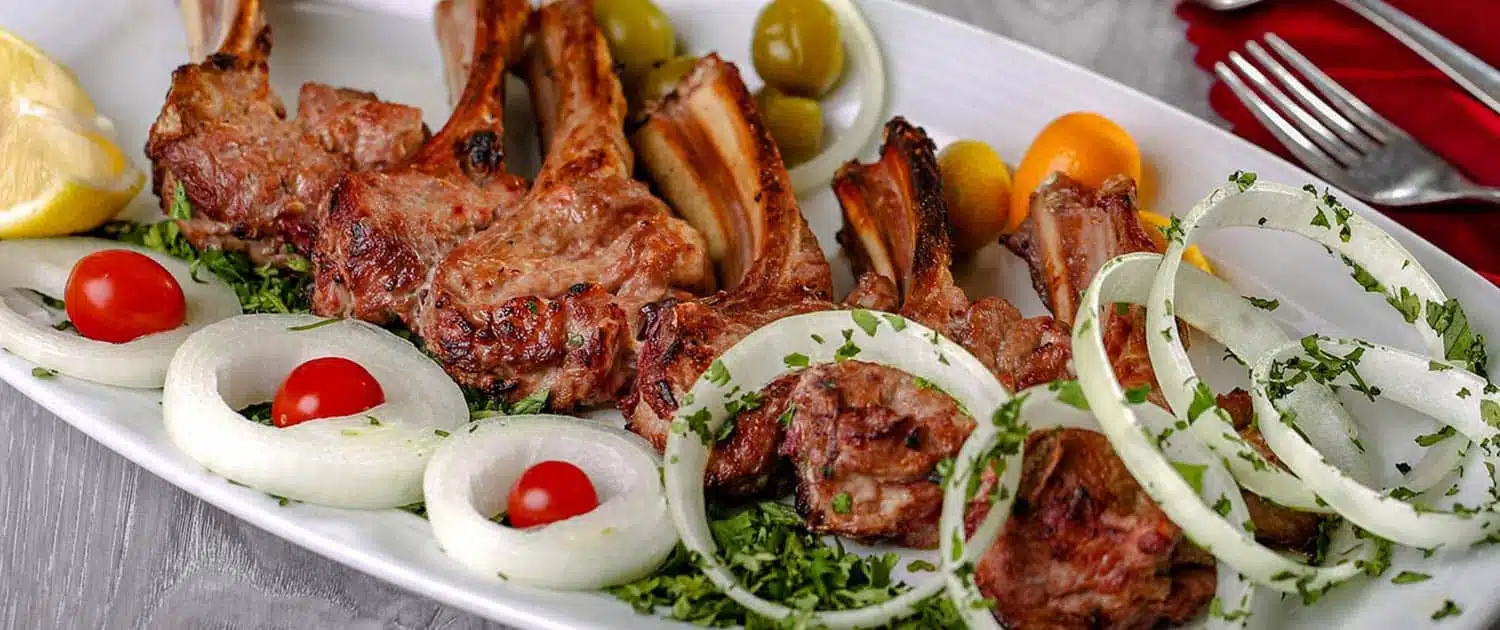 Mashhad is also famous for its delicious foods and kebabs. While you're there, don't forget to ask for Shandiz or Torghabe, a green county outside the city of Mashhad, where you can enjoy trying the delicious Shashlik kebab (Persian lamb chops) and Mahicheh (Persian lamb shank). Eating in the outdoor restaurants of the area where the weather is cool and nice, adds to the charm of this attraction.
6. Shopping in Mashhad
The most famous souvenirs of Mashhad are saffron, Zereshk (barberries) and spices as well as gemstones like turquoise coming from Neyshabur (a city located 118 km from Mashhad).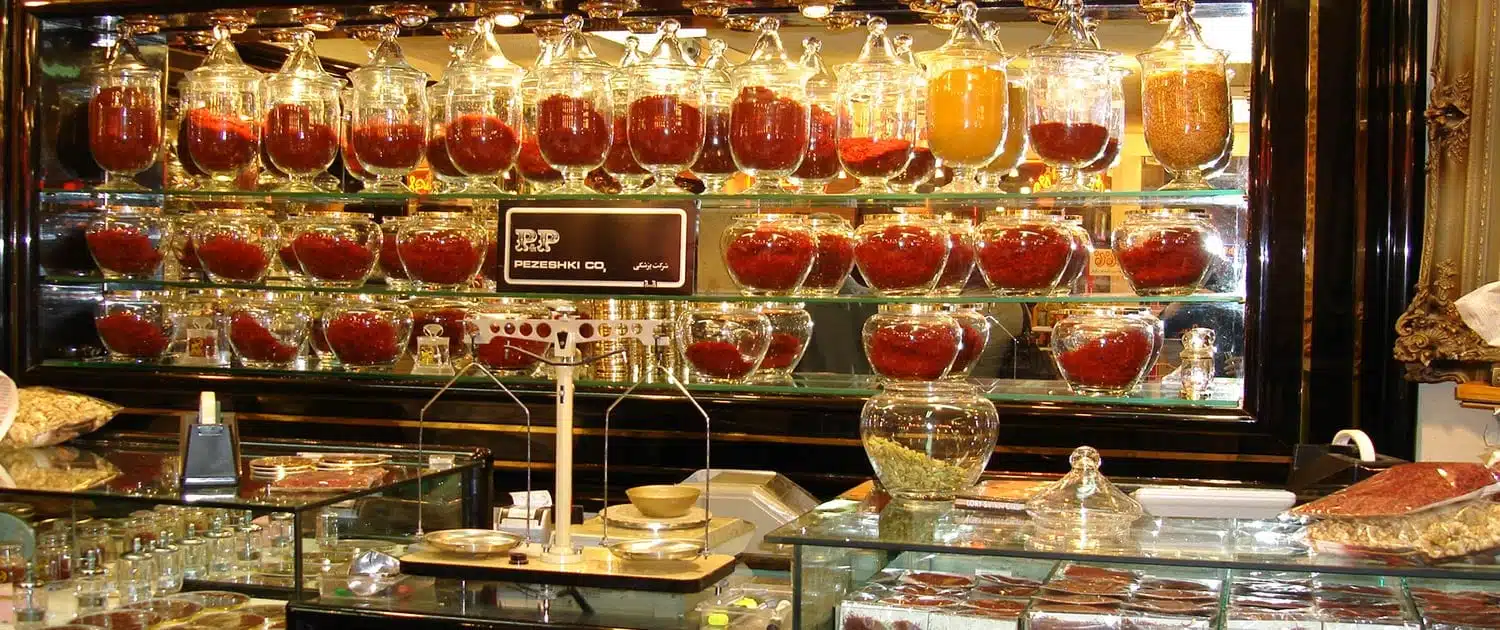 In addition, Mashhad has a traditional carpet Bazaar where you can buy beautiful hand-woven rugs, carpets, and tableaux in different sizes and prices. Around the shrine complex, you may also find lots of old and traditional shops for buying souvenirs such as silver rings or rosaries.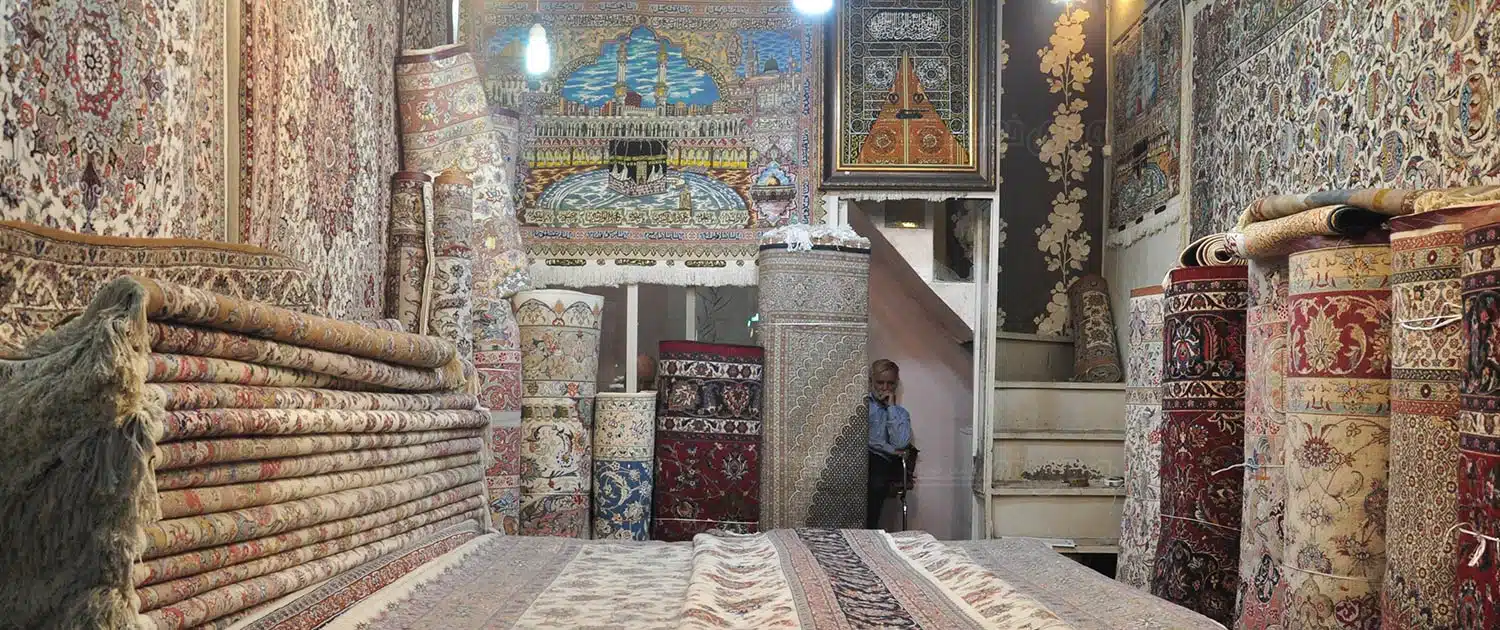 In recent years, may shopping malls and centers have been built in this city, such as Almas-e Shargh mall or Proma shopping mall. So, if you are fond of shopping, several options are available to you.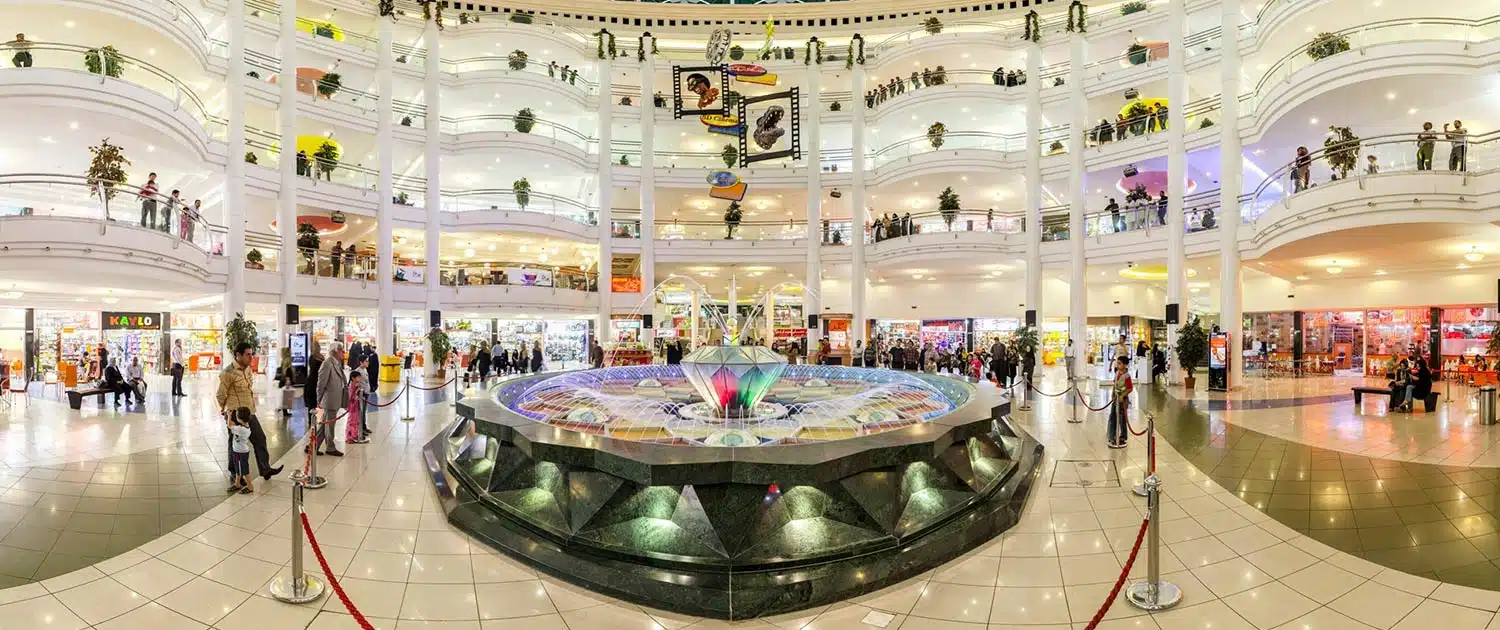 7. Bazehoor Fire Temple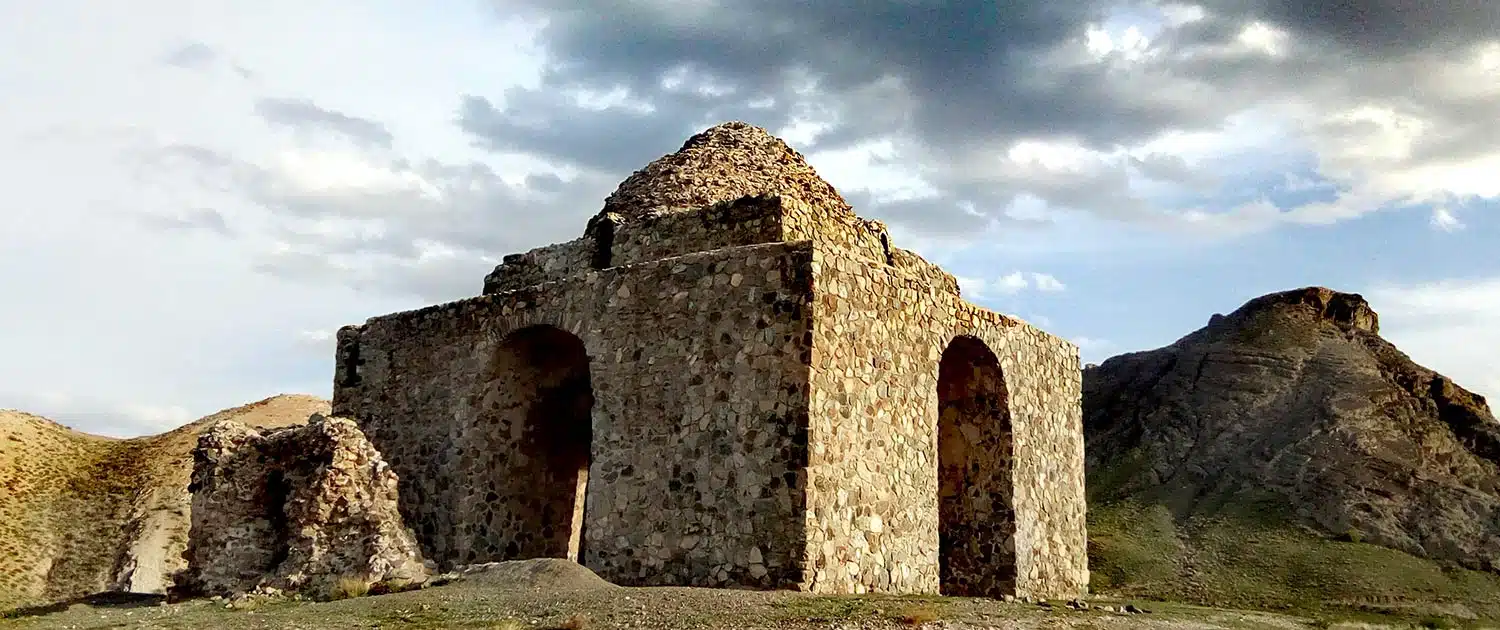 Located 70 kilometers southwest of Mashhad, this ancient temple was, in fact, a Zoroastrian religious site built during the Safavid era. Today, the site is practically in ruins and only a stone-brick construction has remained. The name of the temple literally means the valley of the sun and refers to its present position. Although it takes a while to reach there from Mashhad, the temple worth a visit, especially for those who are interested in ancient religions.