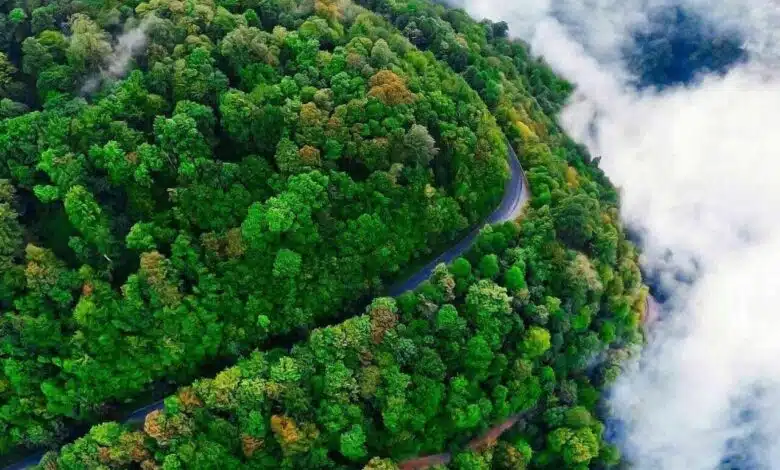 One of the greatest attractions of a vast country like Iran is the numerous wonderful roads which offer mesmerizing views on your way to your destination.
Passing through dense forests, mountains and green fields, roads can even be considered as the main destination to experience an unforgettable road trip. Asalem to Khalkhal road is one of them and has always been popular among travelers, due to its unique geographical point and natural attractions.
This amazing road starts from Asalem city, located in Gilan province, and ends 70 kilometers further in Khalkhal city in the south of Ardabil province. Therefore, you will probably experience the rainy weather and fog in some parts of the road as it is influenced by the special climate of the northern parts of Iran situated next to the Caspian Sea.
In addition, this region is covered with a very rich flora and fauna and thus you may see truly breathtaking and picturesque landscapes and scenes along the way. In fact, the road is one of the main destinations of nature photographers, as it presents unique views all year round.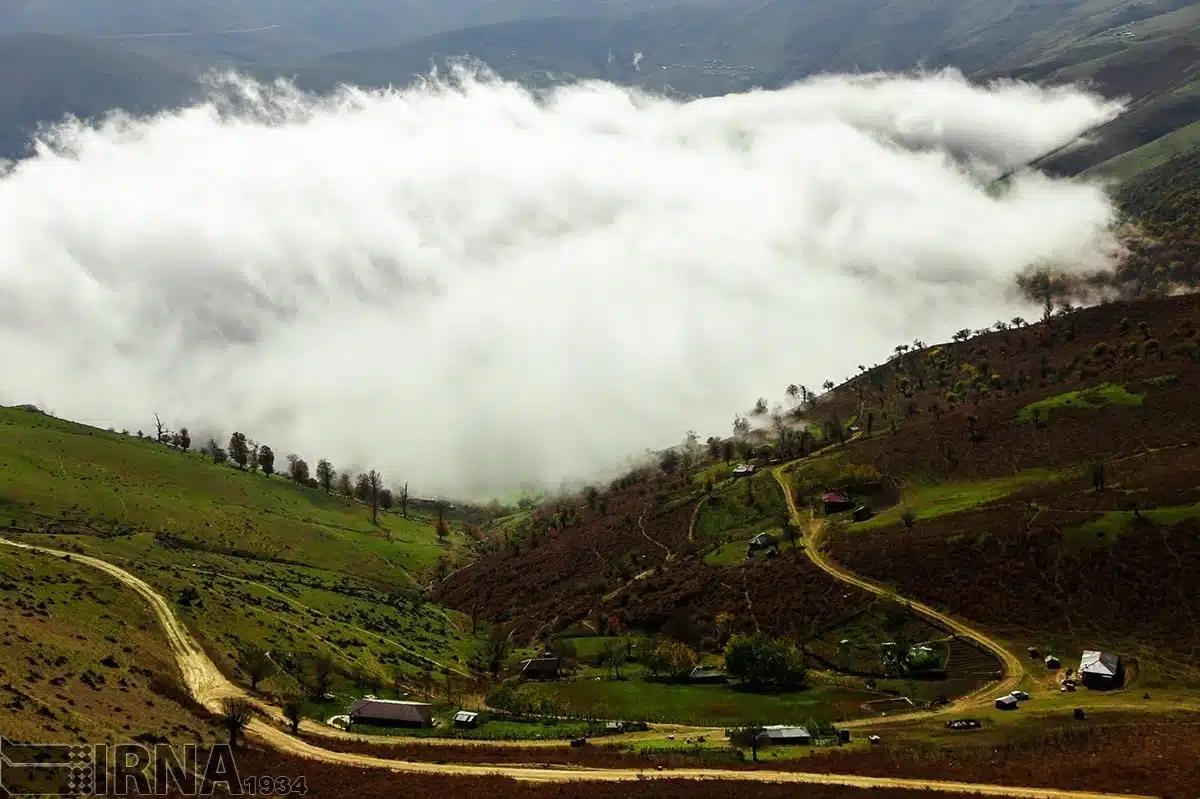 The Jungle, the Winding Road, and the Highway
Starting from Asalem, you will enter a winding road passing through a jungle with tall, marvelous trees and after about a one-hour ride, you will reach a point where the land is covered with wide green fields. The landscapes are so beautiful that you will immediately agree with those who call this road "The dreamy path of Iran".
To be able to fully take in the beauties of this road, you should be patient and dedicate sufficient time to stop in various points of the path. You'd better expect the changes in weather, too, as it differs in different altitudes of the road. What makes this road even more charming, is a river which accompanies you throughout your trip. You can see it in the most parts of the road and have the opportunity to camp near it.
Another appeal would be the changes in the nature. The views differ completely in distinct parts of Asalem to Khalkhal road. In some parts, you go through a colorful jungle and in other parts, you'll have the views of the fields.
It is as if you experience the views of all four seasons in just a short 70-kilometers drive. Seeing the flocks of wild horses and sheep is also so peaceful and adds to the beauties of the path. In addition, during the April and May, the Metesh country yards on this route are filled with red anemone flowers and the scenes would be unbelievable during this time of the year.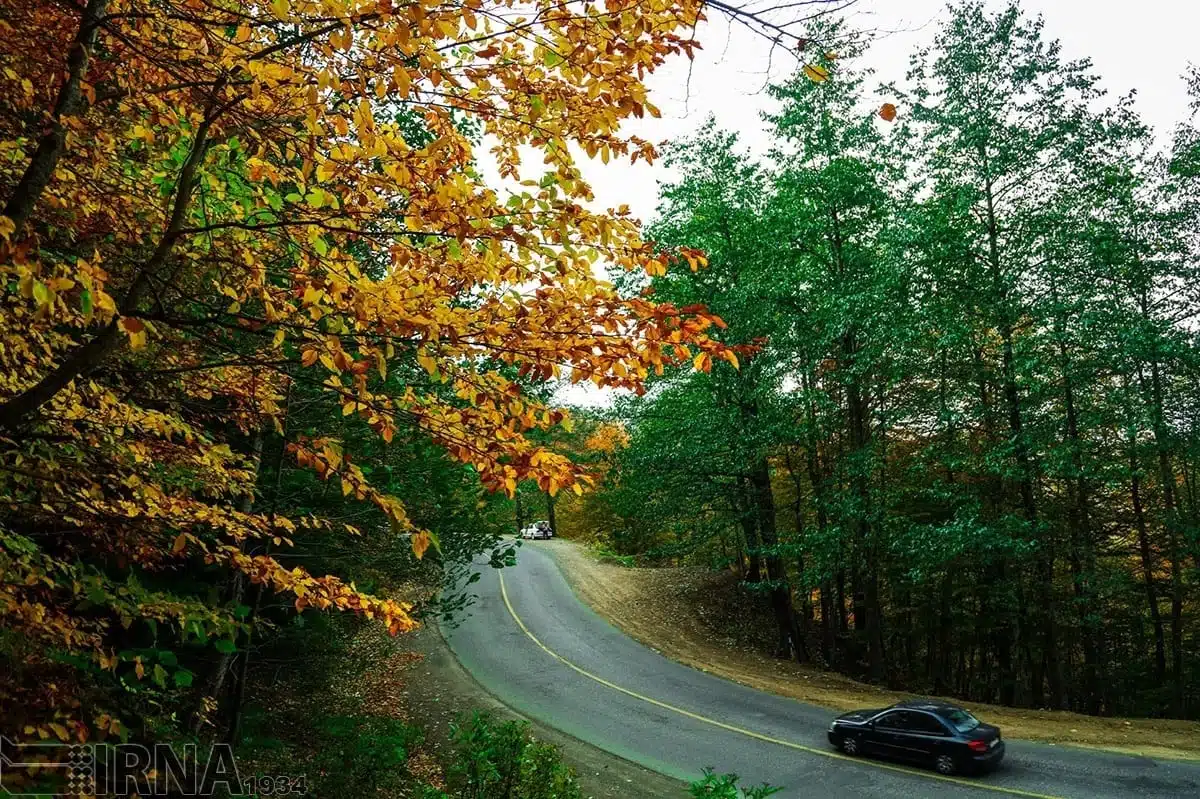 There is a lot to explore here
You can stop in the villages such as Nav or Lakeh, try the local food and talk to people who live there. You can also go off the beaten path to see wild animals or hidden lakes, waterfalls and other natural attractions which are located away from the road. For instance, there is a thermal spring called Kivi near Khalkhal city, where you can enjoy the natural hot water of the spring and relax.
Driving in this beautiful road would definitely be unforgettable, but you also have other options such as cycling, mountain climbing and jungle trekking. Also, if you are fond of photography, you can be certain that this is the right place for you. There are plenty of amazing landscapes here which are worth capturing, so even if you're not a photographer, make sure to bring along your camera with you!
Fresh foods
Fresh food is another attraction of Asalem to Khalkhal road. On your way, you'll see local people selling their products such as honey and diaries. These products are totally organic and fresh, so you may like to try them. Furthermore, you'll encounter local restaurants with hanged fresh meats in front of them as the weather here is cool all year round. This has also created a unique view on the road and you can have your meal in one of these local places.
If you decide to stay here for a night or two, we recommend you stay with locals. In fact, you won't find any hotels here, as the region is almost intact and original. So, you can try local houses or if you look for an adventure, lots of camping options will be available to you as well.