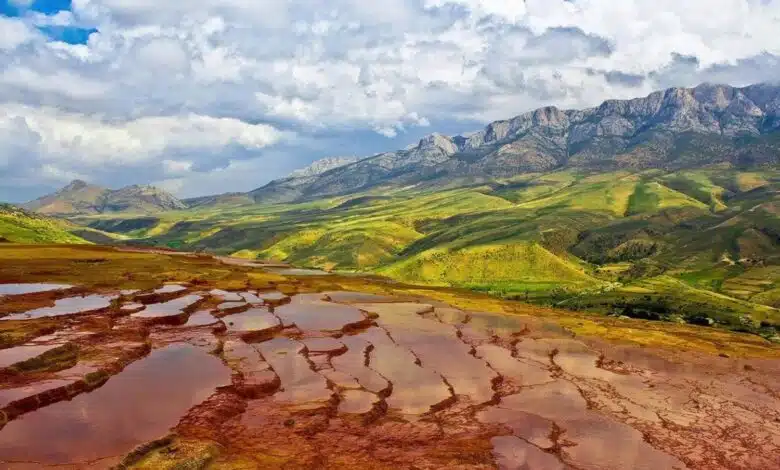 There are only six natural attractions similar to Badab-e Surt all around the world and this site is even more unique due to its colorful nature.
The wonderland of Iran has an infinite number of offers for travel lovers. Ranging from the most ancient historical sites to the amazing natural wonders, Iran is a unique destination for all types of travelers.
On a single trip, you can enjoy the history and culture as well as the amazing natural attractions of this country. One of the less-known astonishing wonders of Iran are the terraced hot springs of Badab-e Surt, located in Mazandaran Province.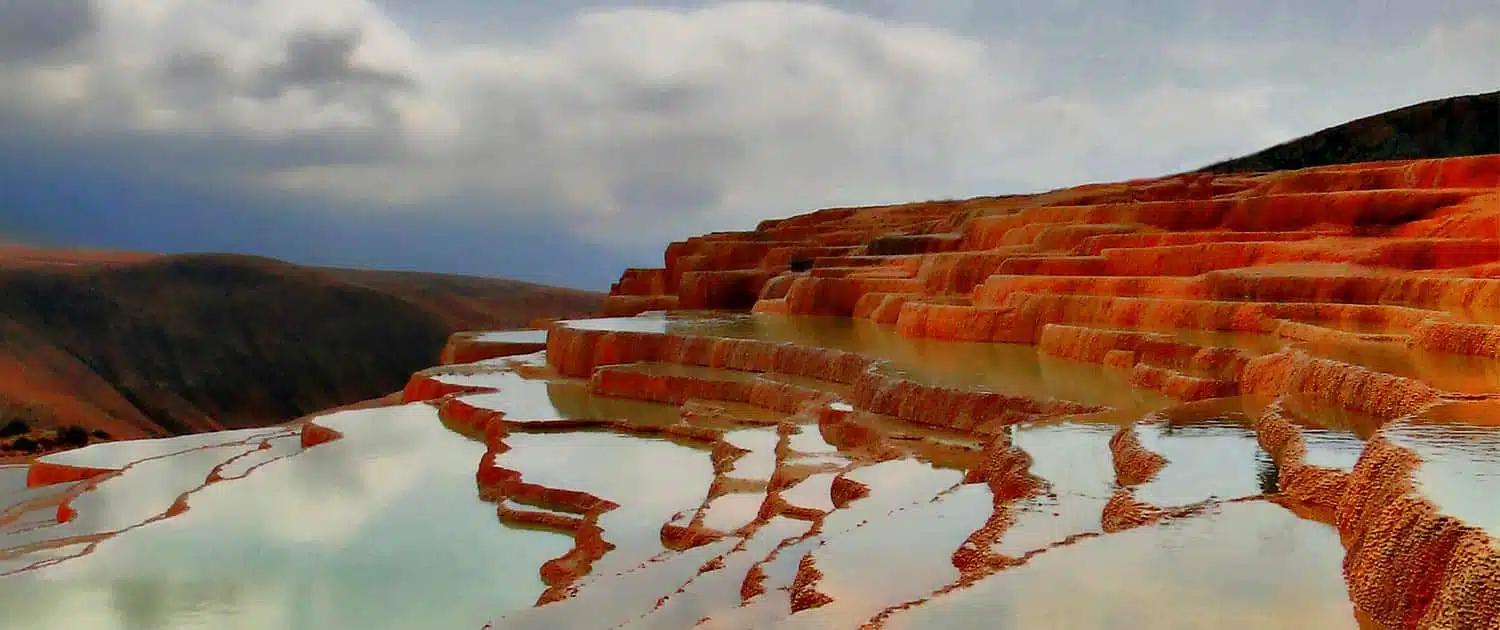 There are only six similar sites to Badab-e Surt all around the world. Pamukkale in Turkey and Yellow Stones National Park in the United States of America would probably be among the most famous sites.
Bayshivaytay in China, Bagni San Filippo in Italy, Agoura El Hierro in Mexico and The Pink Terraces, or Otukapuarangi in New Zealand are other famous attractions which share some characteristics with Badab-e Surt.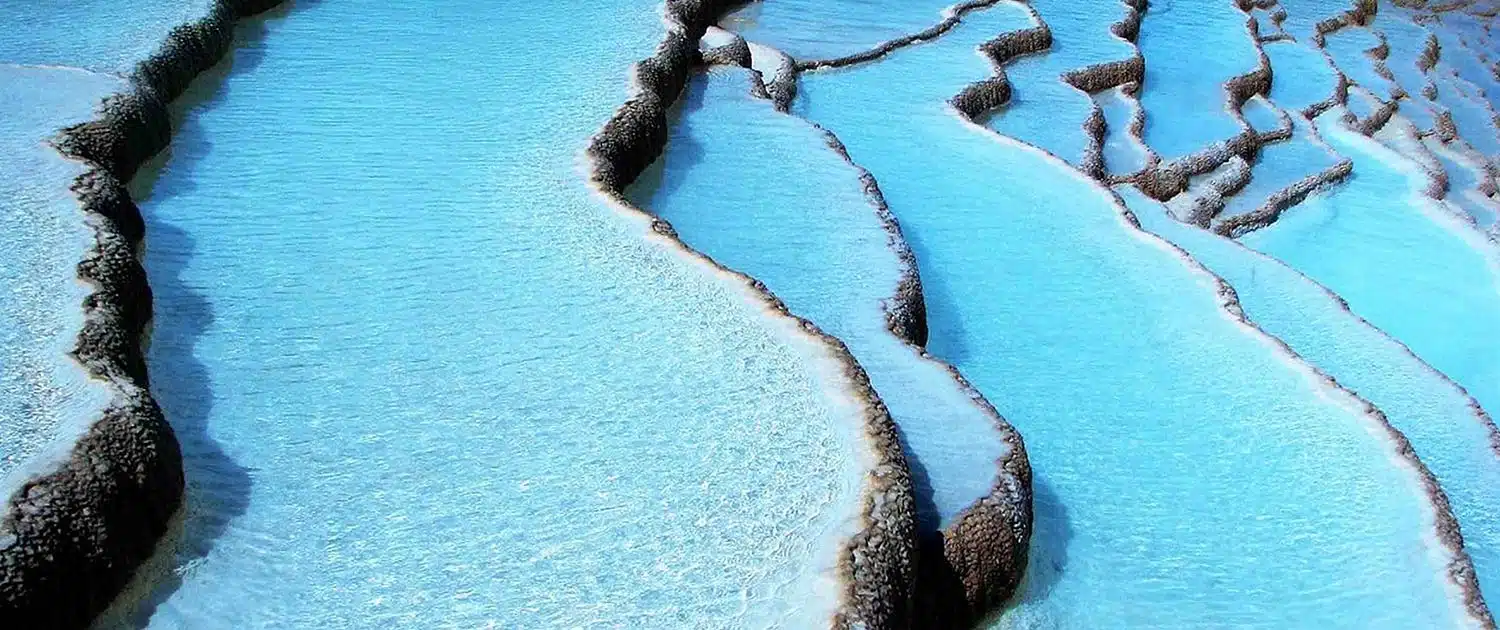 However, due to the high level of minerals such as iron oxide which exist in these hot springs, a unique and colorful stepped terrace has emerged that adds to the beauty of this natural site.
What is Badab-e Surt?
Badab in Farsi means gassed water (Bad means gas and Ab means water) and Surt was originally the name of the nearest village to the site. Nowadays, local people call it Orost and It is located 7 kilometers to the west of Badab-e Surt.
This sedimentary rock has been created over thousands of years and the water comes from 2 mineral hot springs located above. As the water flows down, the heavier minerals settle down and water becomes clearer. As a result, a mirror-like surface has been generated and each little pond reflects the color of the sky.
That's the reason why it is advisable to visit Badab-e Surt during the sunrise and sunset. As the color of sky changes, the site,too, shifts color and a dreamy landscape appears.
What should I expect?
When you reach the terraces, you will have an amazing view of the site along with the mountains surrounding it and as Badab-e Surt has located in a fairly off the beaten track, you may visit only a few visitors (and if you're so lucky, no visitors at all!), so you can enjoy the peace and tranquility of this unguarded site.
Remember that you don't have to pay for visiting Badab-e Surt and it is free to explore it, although we suggest you to take care of this amazing natural attraction and help to preserve it in its natural shape.
When is the best time to visit Badab-e Surt?
The best time to visit Badab-e Surt would be around April and May. During this season, the weather is perfect for visiting this part of Iran and you'll enjoy the scenery created by lush green mountains surrounding the terraces. However, it is also possible to visit Badab-e Surt in other seasons and because of the minerals and salt, the water never freezes, even during the coldest days of winter.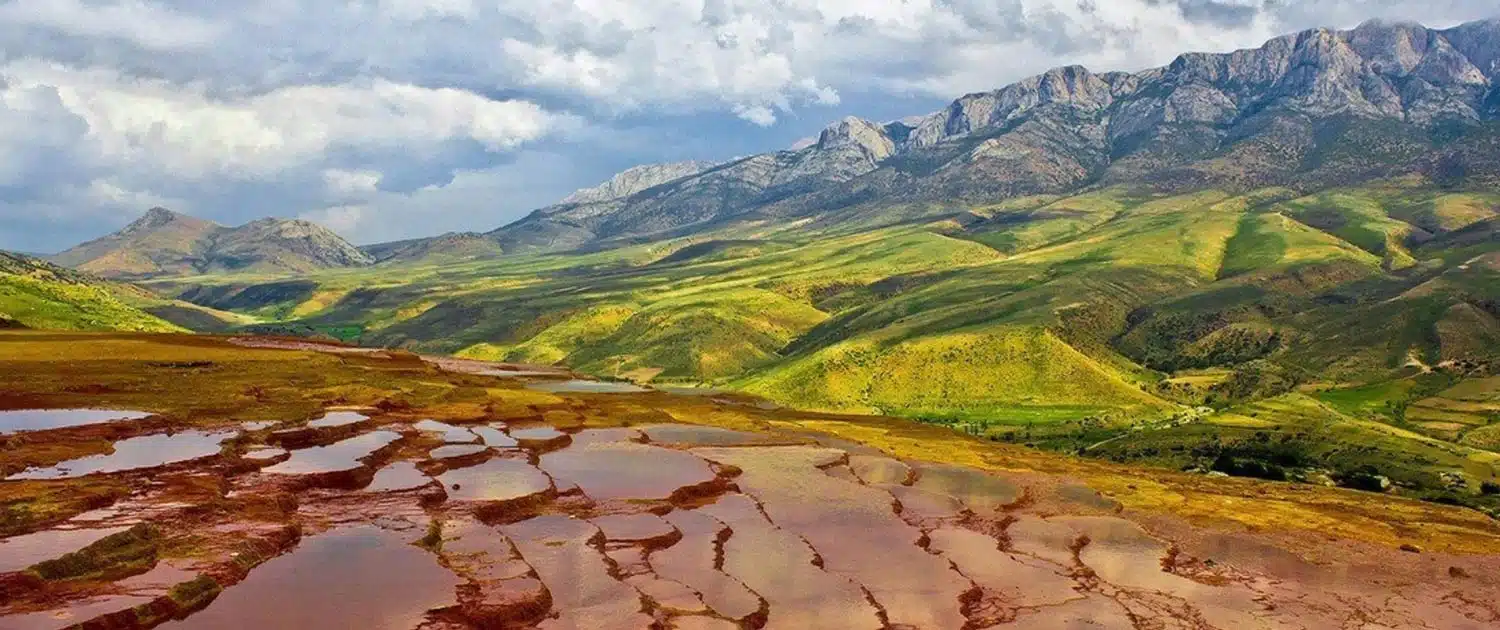 How can I reach Badab-e Surt?
As mentioned above, Badab-e Surt has located far from the main road and you need to walk for around 30- minutes to reach it. Also, you may need the help of a local guide. There are 2 main roads which take you to this place.
The first road passes from Semnan, Mahdishahr, Shahrmirzad, and Fulad Mahalleh before reaching Orost village (7 kilometers from the site) and the other road goes from Sari in Mazandaran Province and passes through the Kiasar Forest. Although the second road is a little bit further, we suggest you to take this route as it is more scenic and you'll be impressed by the beauty of nature in this part of Iran.
Until reaching the Ororst village, the roadways are asphalt and in good condition. From the village, however, the road is not that much good and you may wish to leave the car and walk or pay the locals to get you there on their trucks. We suggest you to walk, as it is safer and besides, you will enjoy what you see on your way. Although you will soon notice that it would be unexpectable to see such site around the corner as you get there!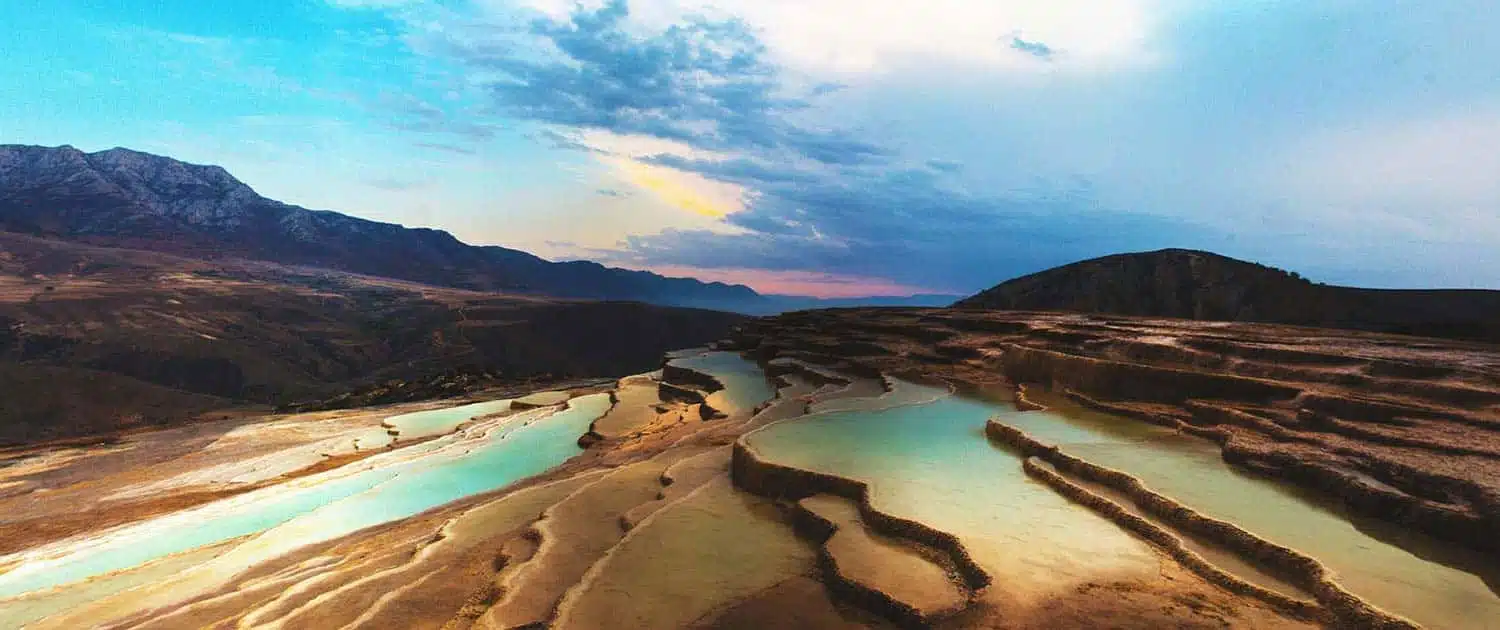 Badab-e Surt