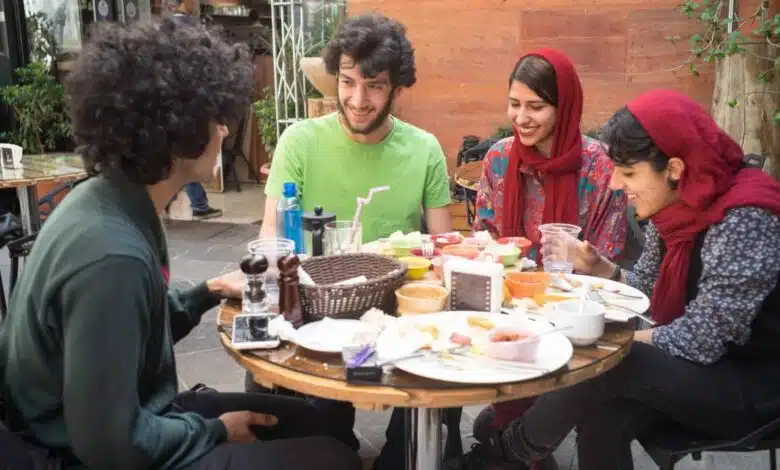 On February 25, 2016 CNN released a post that shows Iran as it is. without further adieu please read the full story.
Tehran, Iran (CNN)With their stylish clothes, effortless English and modish hair, the young people relaxing in this park in north Tehran would give New York or London hipsters a run for their money.
"Life is very enjoyable for us," one young woman says. "We are friends, we go out with each other, and we laugh, we have fun. And that's it."
She and her friends came to the city's cinema museum to take photographs of jewelry. Now lounging outside, they sit in a tree-lined park a world away from the militaristic images of Iran that are ubiquitous in the West.
Nearby, four men in blue jumpsuits carefully plant an intricate display of flowers. Young families and friends enjoy the warm weather and, of course, take selfies.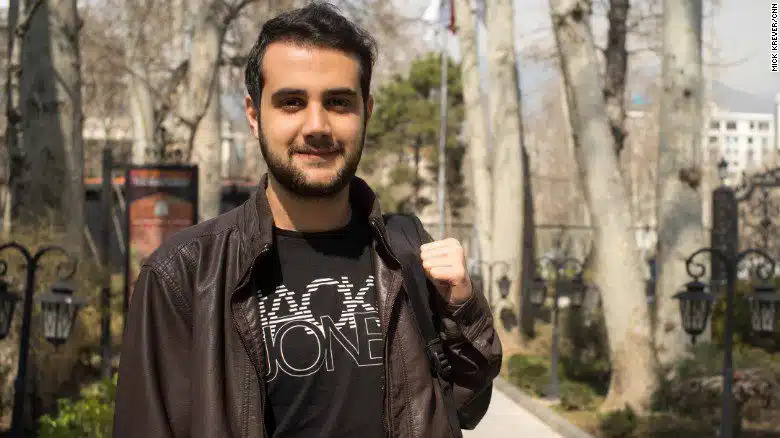 Sohrab Saleh says life has improved in Iran in the past year.
Life has changed a lot in Iran in the past year, says Sohrab Saleh, leaving the museum with two friends.
The economy "is better now, and diplomatic relationships better now. I hope everything can (be) better."
https://www.instagram.com/p/BCN3-duj24C/embed/captioned/?v=6
This area of Tehran is more affluent than most. In the foothills of the looming Alborz mountain range — a constant presence, indispensable for orienting yourself in the city — the neighborhood is a bit cooler than most others, where stale air from the Iranian capital's notorious traffic can lie heavy.
North Tehran is also, in broad strokes, home to the capital's more liberal and reform-minded voters. They go to the polls Friday in an important parliamentary election that will also determine the makeup of an oversight body responsible for selecting the Supreme Leader's successor.
Iranian and Western governments "may be very different," but everyday life is as normal here as anywhere, says Yazdan Gordanpour, sitting with three friends having lunch in an adjacent cafe.
https://www.instagram.com/p/BCN4KSlD24Z/embed/captioned/?v=6
Kimia Fasihian, one of Gordanpour's friends, is enormously patriotic and optimistic about the future.
"We are all very proud of our rich history and we want that evolution to be in progress," she says. "Changes in that path would help Iran to evolve, to become a better country every day."
The 17- and 18-year-old friends are university students, studying English literature.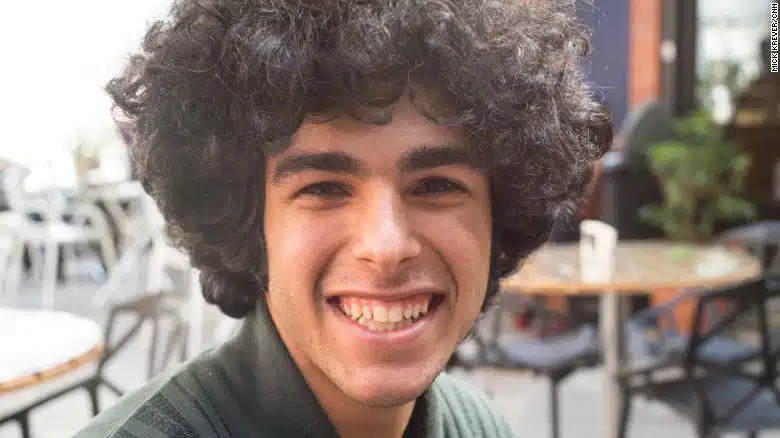 Nima Behzad says Americans don't understand what Iran is like.
Nima Behzad hopes to one day get his Ph.D.
"If (young Westerners) visit Iran, they will see that it's really really different from what they were thinking about (Iran)," Behzad says.
"I have an American friend. First of all, she told me that in our school, when I talk about Iran, they all get scared and say, 'OK, isn't there a war going on there?' And something like that.
"I was like, 'How? How do they think like that?'"
https://www.instagram.com/p/BCN3mUxD23P/embed/captioned/?v=6
Another friend, Arghaban Mayjani, wearing a red scarf draped loosely over her head, chimes in.
"Nothing is like the past. The world has become smaller and smaller. So I think it's much easier to go and visit a country, or at least get involved with the culture."
"Drinking is forbidden — and clubs — that's all."
Fasihian says she feels a duty to be optimistic about the future.
"We've been through a lot of disastrous times. But I think it's our responsibility to hope."