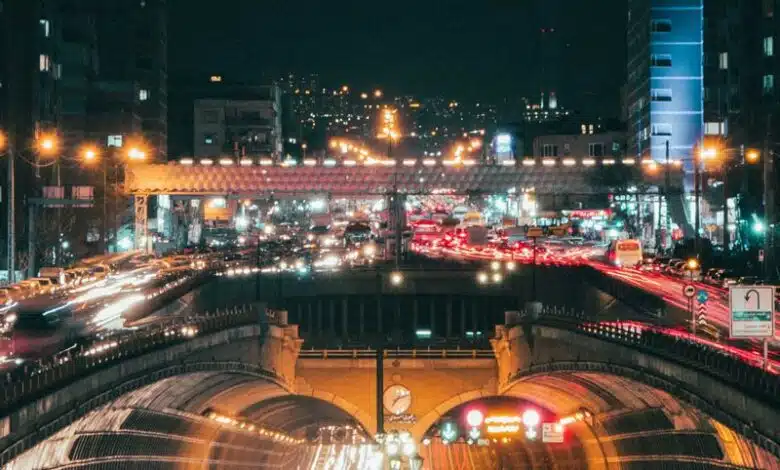 Many travelers contemplate the idea of traveling through Iran by driving a car, whether it's with their own vehicle or with a rental car.
Driving in Iran can be quite challenging! If you're considering driving in Iran, here are the things you need to know before hitting the road.
Is it better to drive a car while traveling to Iran?
The short answer, to a foreign driver, would be simple: no! Driving in Iran is a whole experience in itself, and even if it's not as terrible as sometimes depicted, it's not an easy option for travelers.
That's true, traveling by car allows you to enjoy the landscapes and be more flexible. Yet, given the size of the country, be sure to have enough time if you consider this way of travel. On the other side, traffic jams in Iran can be hectic and rules are not so well respected – navigating among other drivers is, thus, challenging.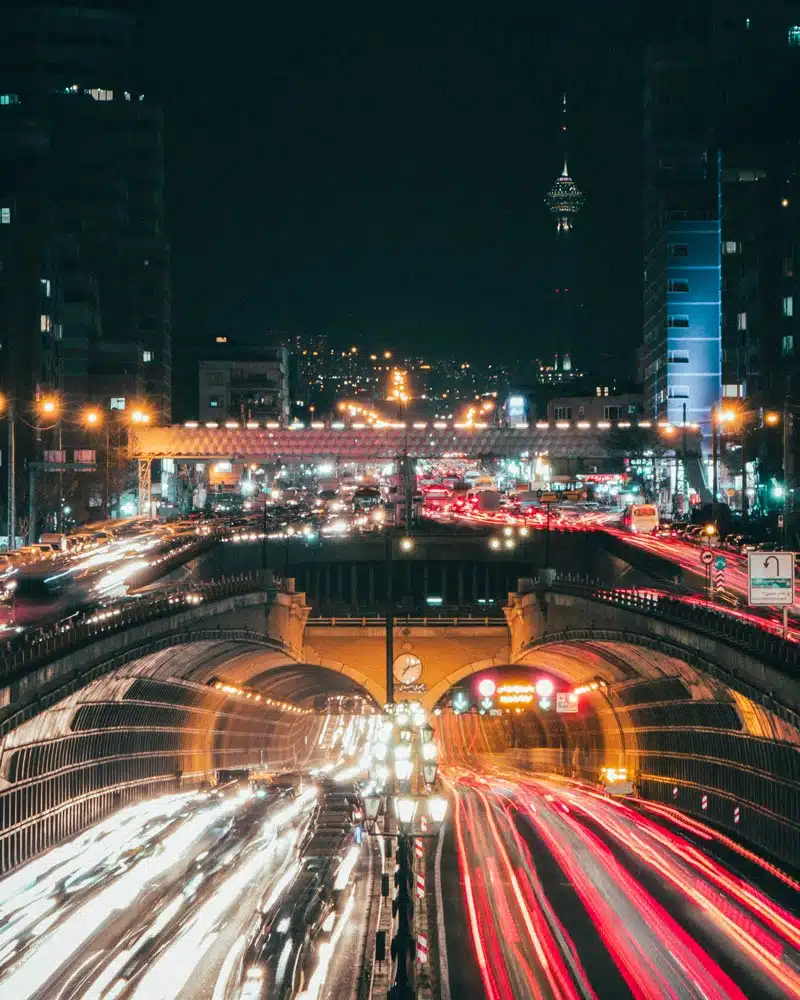 That's why if you absolutely want a road trip in Iran, we would recommend you to do it with a driver-guide, the safest and easiest option. Yet, if you're willing to go behind the wheel yourself, you should first get familiar with the rules and regulations in place in Iran.
Driving with your own car in Iran
Most travelers that choose to drive in Iran are doing so with their own car. They are usually on a world trip, for which Iran is one of the steps. Bringing your own vehicle in Iran is allowed, but you will be asked for several documents: a valid international driving license, your original driver's license and your passport, your car documents, and a "Carnet de Passages".
The Carnet de Passages is a document intended for customs that identifies the car. It contains information such as the brand, the model, the color, the motor, the registration number, etc. It allows travelers to enter the country and temporarily import their vehicle, without leaving a large amount as a deposit to the customs. You should ask for that document while in your country.
Please keep in mind that if you enter through the borders of Iran, you cannot pretend to "visa on arrival". You will need to collect your visa at an Iranian embassy or consulate first.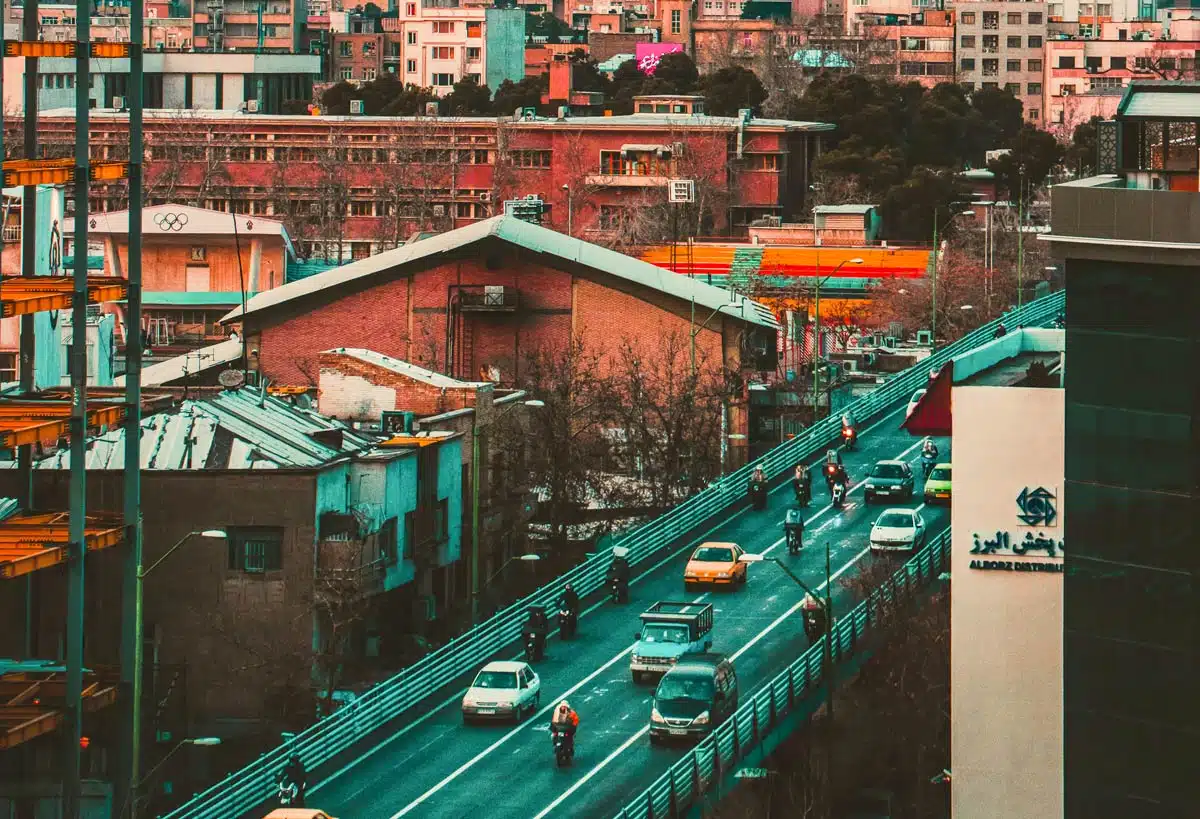 Renting a car in Iran
Renting a car is possible for foreigners traveling in Iran. To rent the car, you will also need to have an international driving license, the original driver's license and of course, your passport. Finding a rental car may not be very easy though, and we recommend you search for one in major cities like Tehran or Shiraz. Sweech Iran is one of the main agencies.
It is very unlikely that you could book your rental car in advance (as you cannot pre-pay online due to sanctions) and you will need to arrange it once in Iran. The price of a rental car in Iran is reasonable.
Yet, I would give you some precious advice: avoid renting Iranian cars (Saman, Pride, etc.)! Go for a Peugeot or another foreign car. Iranians would tell it themselves: Iranian cars are highly unreliable. A piece of advice I wish I had remembered before renting an Iranian car, that broke down by the side of the road on the second day of my trip…
On the road: repairing and fueling your car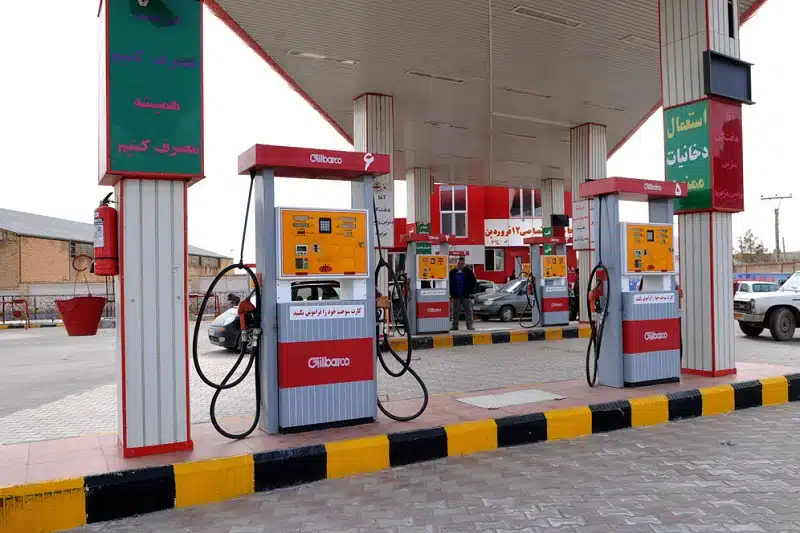 Hopefully finding a repair shop is not a hard task in Iran (and rental cars have a dedicated service to cover such unfortunate events). There are usually located in the same area, at the borders of the cities. Small repairs may be rather cheap; yep in case of a bigger problem, it may be more complicated. Due to international sanctions, finding spare parts can be very hard for some foreign cars.
As for fueling your car, it shouldn't present any major issues. Gas stations are generally easy to find (be careful though in remote areas) and fuel is incredibly cheap in comparison to Europe. At the moment this article is written (January 2023), count 2 or 3 euros to fill your reservoir tank. Note that diesel fuel (called "gazoel" or "sookhte diesel") is less commonly found than gasoline (said "benzine").
Iran also has a system that involves using a fuel card, with each vehicle having its own. This gives access to a discounted price, up to a certain amount of litter per month. Using the car is necessary to pay; As you can't have one, you can ask someone else's at the station or ask the station attendant.
What does it look like to drive in Iran?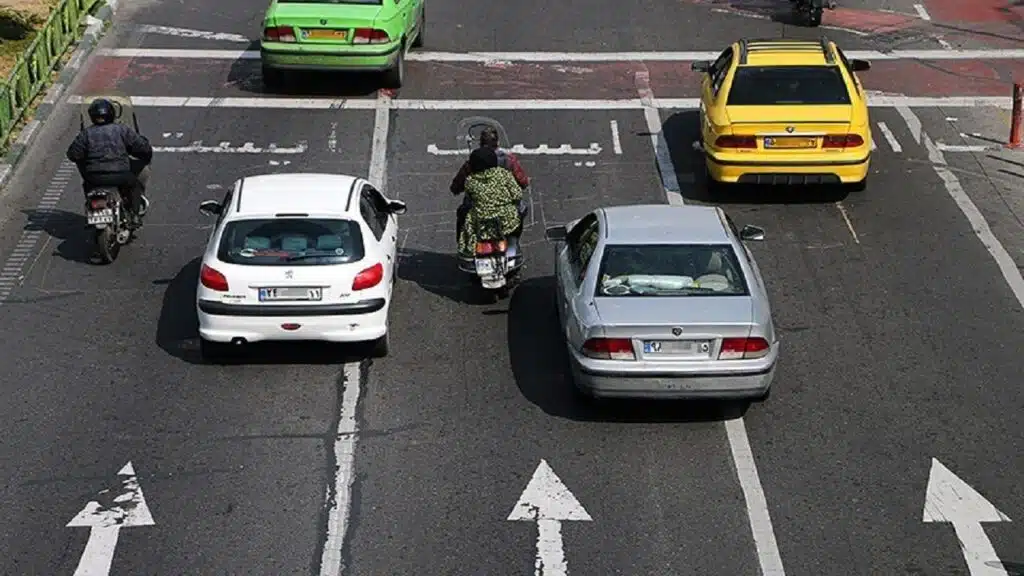 Now that you know the theory, let's talk a bit about the practice. As a European living in Iran for many years, I have mixed feelings about this topic! Driving in Iran can be very challenging at the beginning, and will probably forever remain so, when it comes to facing unbelievable traffic jams in Tehran. I would not recommend any foreigner to try driving in the capital city.
Away from big cities and once you've understood how Iranians are driven, you can get used to it quickly. The hardest part of driving in Iran is to consistently have to watch out all around you. Forget about the rules, about who's allowed to cross first and that kind of consideration. What matters is the other car's behavior: you should adjust your driving accordingly! That may sound unbelievable, but in some cases, it can also be relieving because things are not so strict on Iranian roads, and other drivers will tolerate your mistakes more.
Honking is also a common way to communicate with other drivers, sometimes meaning "watch out, I'm here", "go away", and more rarely "please, you first".
What are roads like in Iran?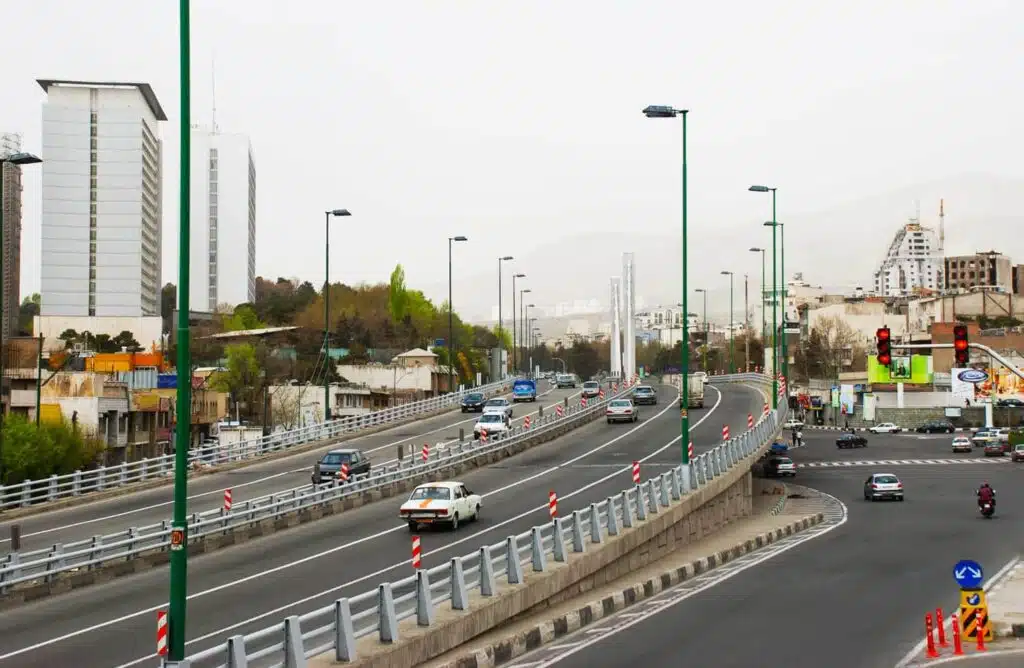 Besides other drivers' behavior, road regulations in Iran are quite similar to Western countries. First of all, roads in Iran are generally in good shape (even though most Iranians don't think so) unless you go to remote areas. There are three kinds of speed limits: 50 km/h in cities, 70 to 110 km/h on rural roads, and up to 120 km/h on the highway. Yes, by the way, Iran uses kilometers not miles.
Signs are the same as what you're used to, except that they may sometimes be written in Persian only… (and that we don't often encounter a warning sign about camel crossing in Europe, too). Seatbelt is mandatory, using a phone while driving is forbidden (at least, that's what the law says…) and speed controls are done by cameras. The police is also often found by the side of the road and if they make any sign, you should stop by.
Overall the system is thus quite similar to Western countries; only the way this system is applied is quite different!
Yes, you can drive in Iran with a valid international driver's license or a license issued in your home country. However, it's a good idea to check with the Iranian embassy or consulate in your country to confirm the specific requirements.
Yes, you can rent a car in Iran as a foreign visitor. However, not all rental companies may allow you to rent a car without a local driver. It's a good idea to research rental companies ahead of time and to confirm their policies.
The speed limits in Iran vary depending on the road and location. In urban areas, the speed limit is generally 50 km/h (31 mph), while on highways it can range from 80-120 km/h (50-75 mph). It's important to pay attention to speed limit signs and adjust your driving accordingly.
No, in Iran, driving is on the right-hand side of the road. The left lane is reserved for passing only.
Alcohol consumption is strictly prohibited in Iran, and driving under the influence of alcohol or drugs can lead to severe penalties, including imprisonment or deportation.
Yes, there are some areas in Iran where driving is restricted, such as military zones or some national parks. It's important to check with local authorities and to follow traffic rules and regulations to avoid any fines or legal consequences.
In the event of an accident or breakdown, it's important to remain calm and to move your car to a safe location if possible. You should also exchange information with the other driver(s) and take photos of any damage. In the case of a breakdown, you should contact your rental company or a local mechanic for assistance.
Yes, all passengers are required to wear seatbelts in Iran. Failure to do so can result in fines.
Yes, there are toll roads in Iran. The toll fees vary depending on the distance and location.
If you receive a traffic ticket in Iran, you should pay the fine promptly to avoid any legal consequences. You can pay the fine at a local police station or online through the traffic police website. (Police.ir)
To drive in Iran as a foreign visitor, you will need a valid international driver's license or a license issued in your home country. You may also need to carry your passport and a copy of your visa.
Yes, it is generally safe to drive in Iran. However, like in any country, there are certain risks and challenges, such as aggressive driving and road conditions. It's important to exercise caution and drive defensively.
If you get lost while driving in Iran, it's important to stay calm and seek help. You can use a GPS or map to find your way or ask locals for directions. Most Iranians are friendly and willing to assist visitors in need.