How-To
Iran Tourism
To Do
6 Best Mountain Climbing Destinations in Iran
Explore awe-inspiring mountains around Iran for an epic adventure.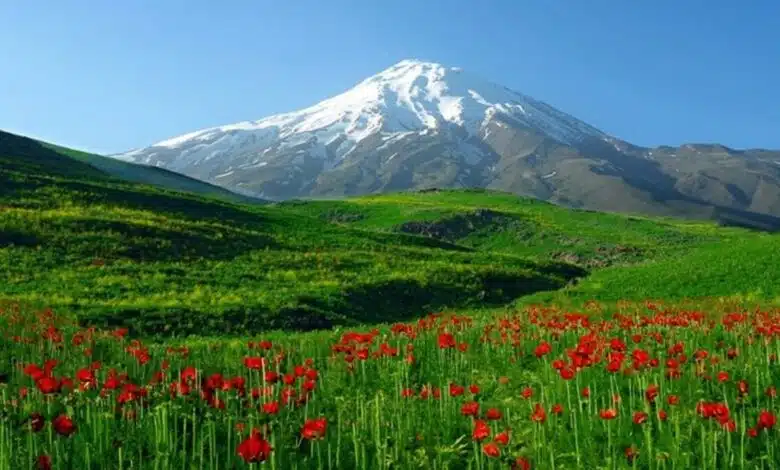 Many people wonder why mountain climbers regularly risk their lives to summit a mountain peak. If you ask a climber this question, the most likely answer you would receive is what George Mallory once said: "Because it's there!". Although it may not seem that simple to most people, nobody can deny the fact that climbing mountains is an experience which enriches your life in many ways.
If you are a professional mountain climber, you don't need to find a reason to do so, though. The mountains are your home and It is more probable that you are already looking for your next exciting challenge. If it resonates with you, join us in this article to explore some of the best mountain climbing destinations in Iran!
Mount Damavand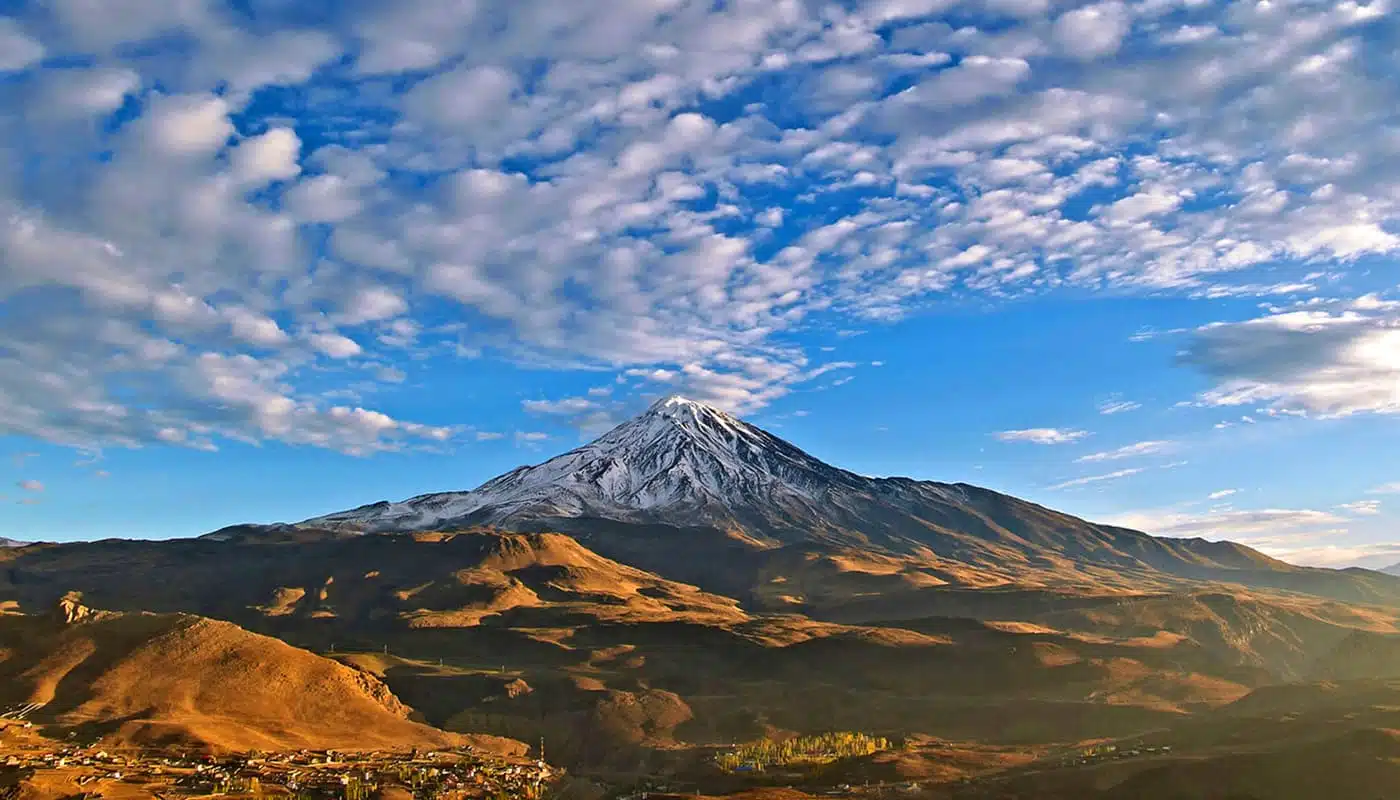 Elevation: 5,609.2 m (18,403 ft)
Prominence: 4,667 m (15,312 ft)
Ranked: 12th
Isolation: 1,165 kilometres (724 mi)
Parent peak Mount: Elbrus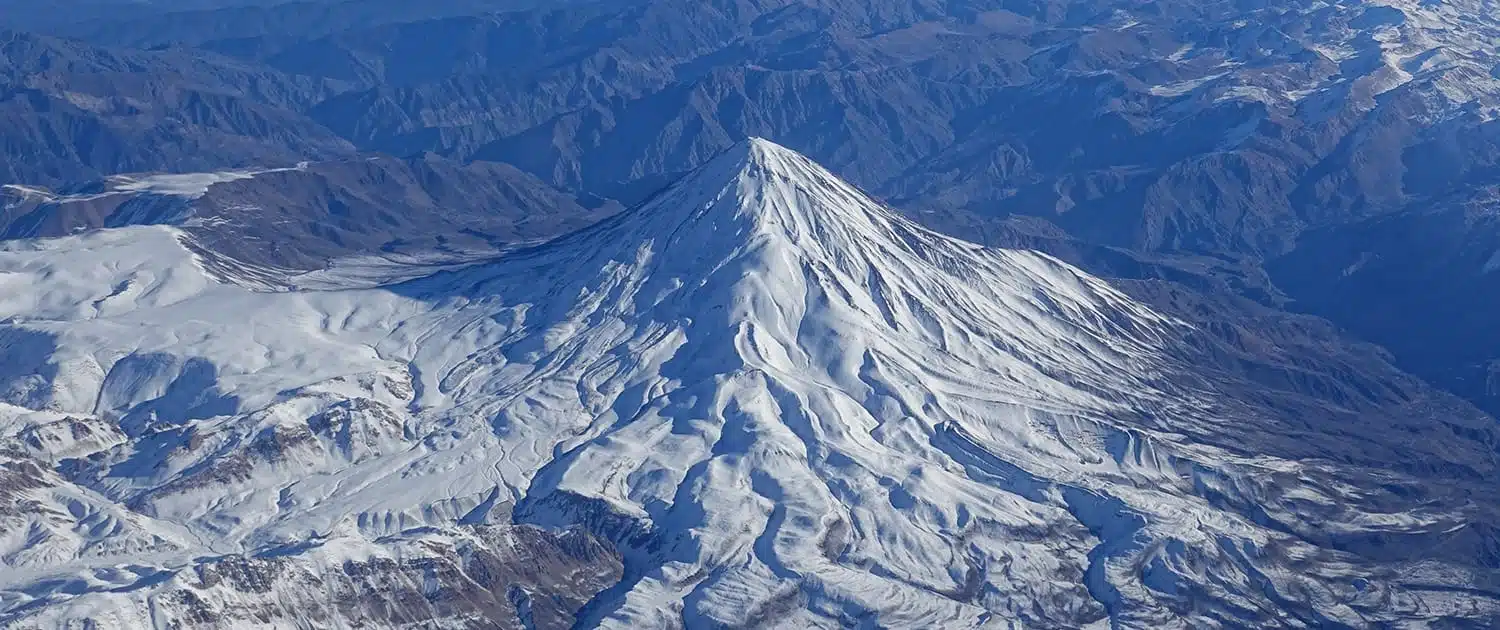 The majestic volcano of Damavand, at 5,671 meters (18,606 feet) in elevation, is the highest peak in Iran and is commonly referred to as "the roof of Iran". Just like the Fujiyama in Japan, the snow covered peak of Damavand is cherished by mountain lovers. Damavand is located in Alborz mountain range and is more than just a natural wonder for the country. It is in fact one of the symbols of Iran and since the ancient times, has played a significant role in Persian mythology. This volcano is located so close to Tehran that, in clear days, you can see its snow-covered peak from afar in the city. Considering the fact that there are 16 routes to access the peak, Damavand is among the most reachable peaks with similar height in the world.
Photo@wikimedia.com
Mount Sabalan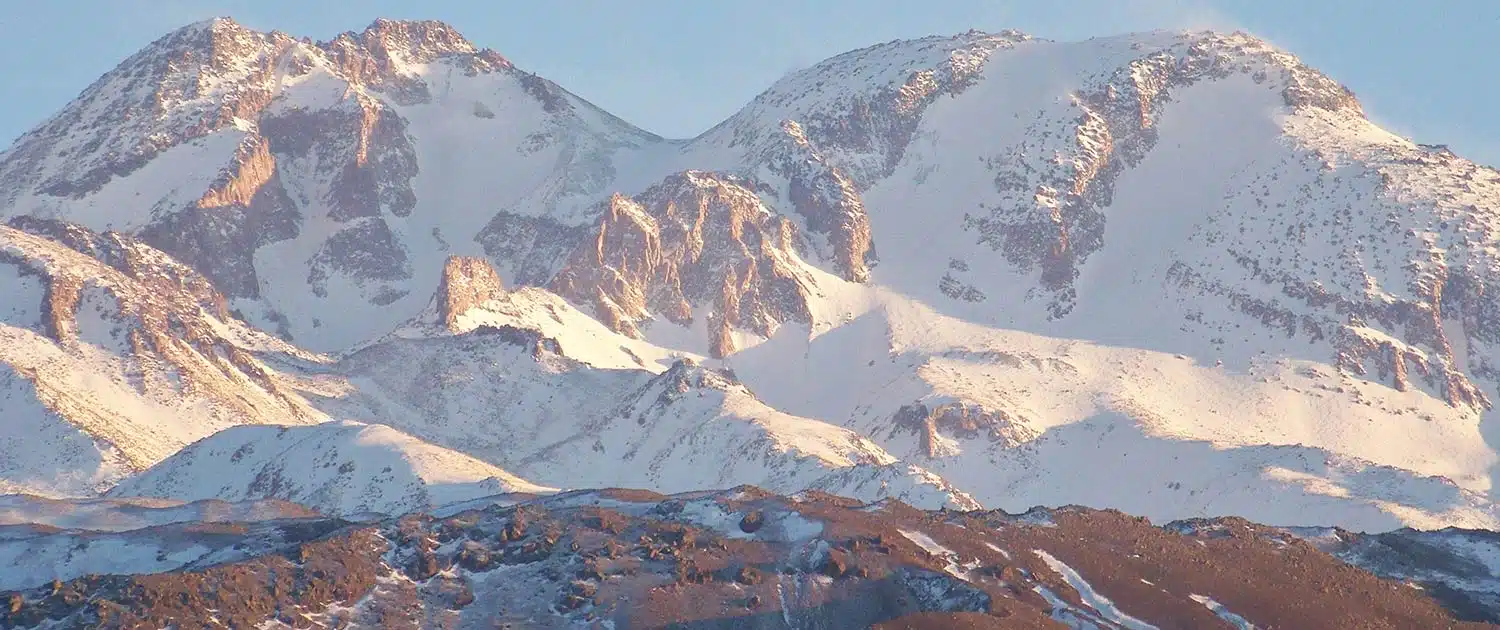 Elevation: 4,811 m (15,784 ft)
Prominence: 3,283 m (10,771 ft)
Ranked: 66th
Isolation: 346 kilometres (215 mi)
Listing: Ultra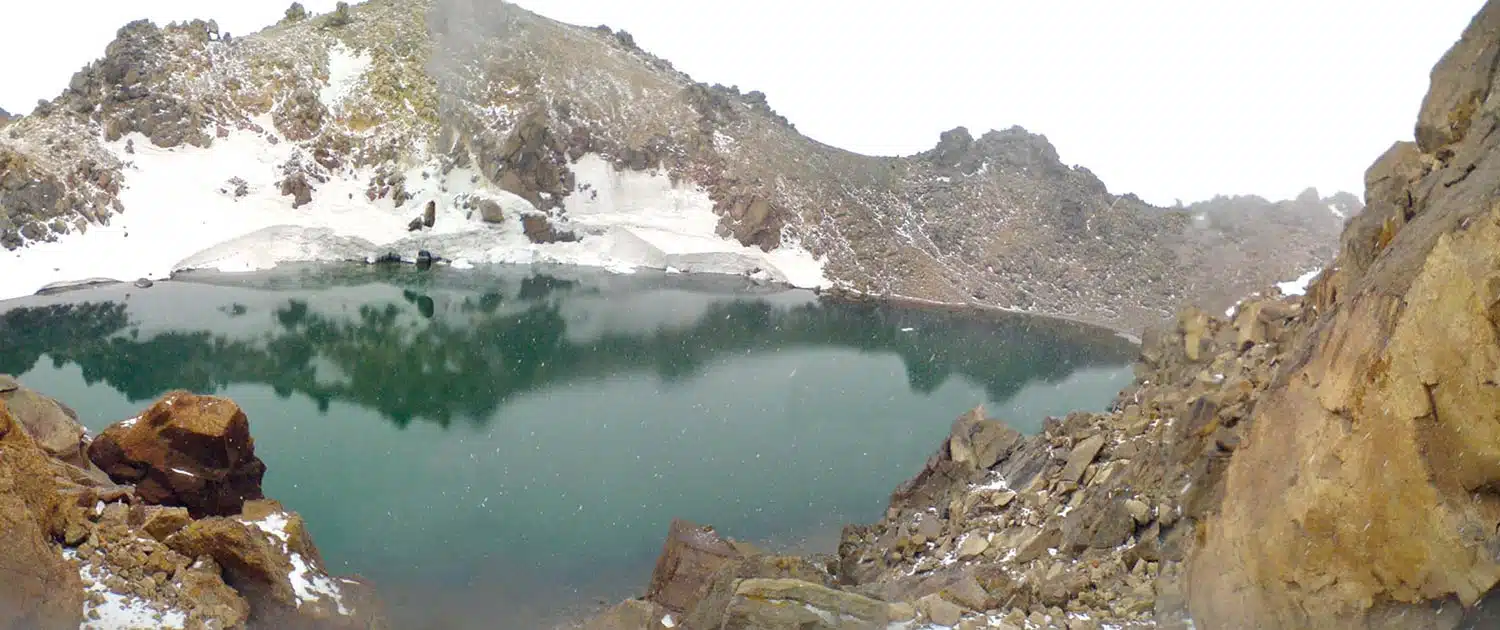 Mount Sabalan is the second highest mountain in Iran at 4,811 metres (15,784 ft) in elevation and like mount Damavand is located in the Alborz mountain range. It is an inactive stratovolcano in northwestern Iran in Ardabil Province and is a major attraction for professional hikers and climbers. In addition, many travelers visit the mountain because of the mineral water which comes from springs. There's a crater lake at the peak of mount Sabalan which is one of the highest sweet water lakes in the world.
Alam Kuh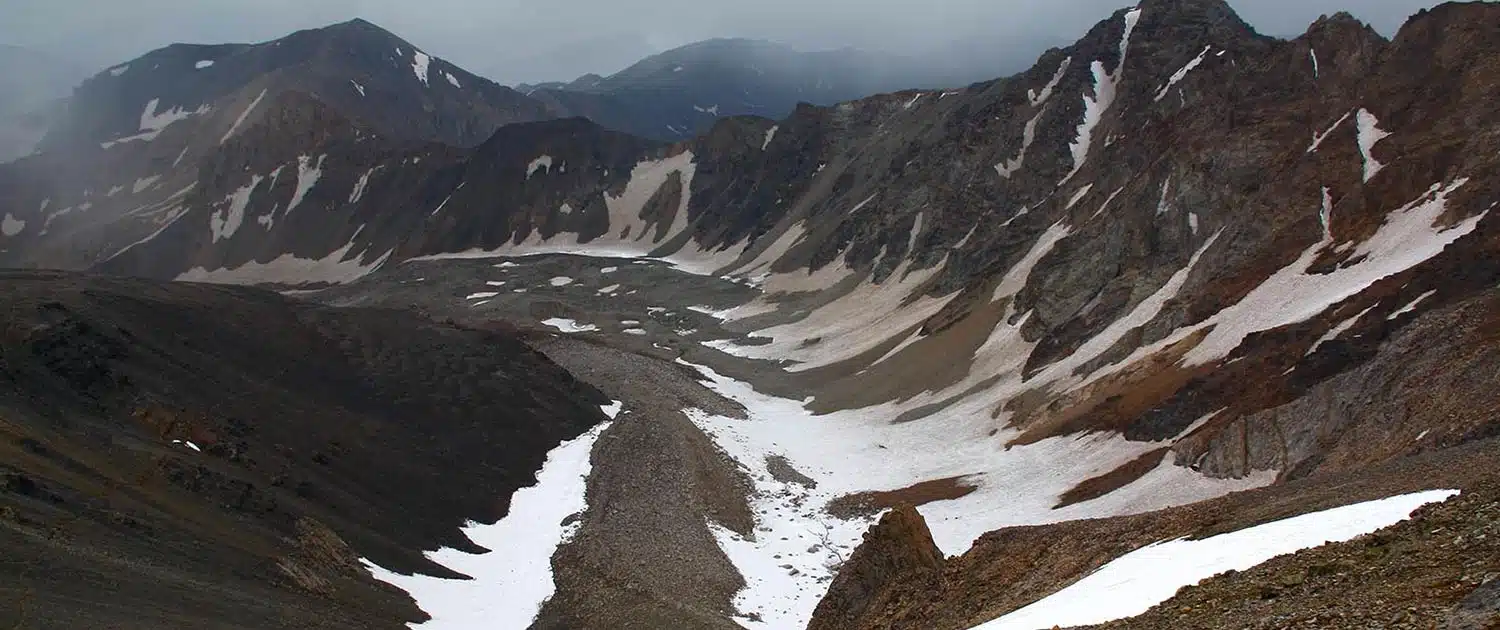 Elevation: 4,848 m
Prominence: 1,827 m
Mountain range: Alborz
Parent range: Alborz
Listing: Ultra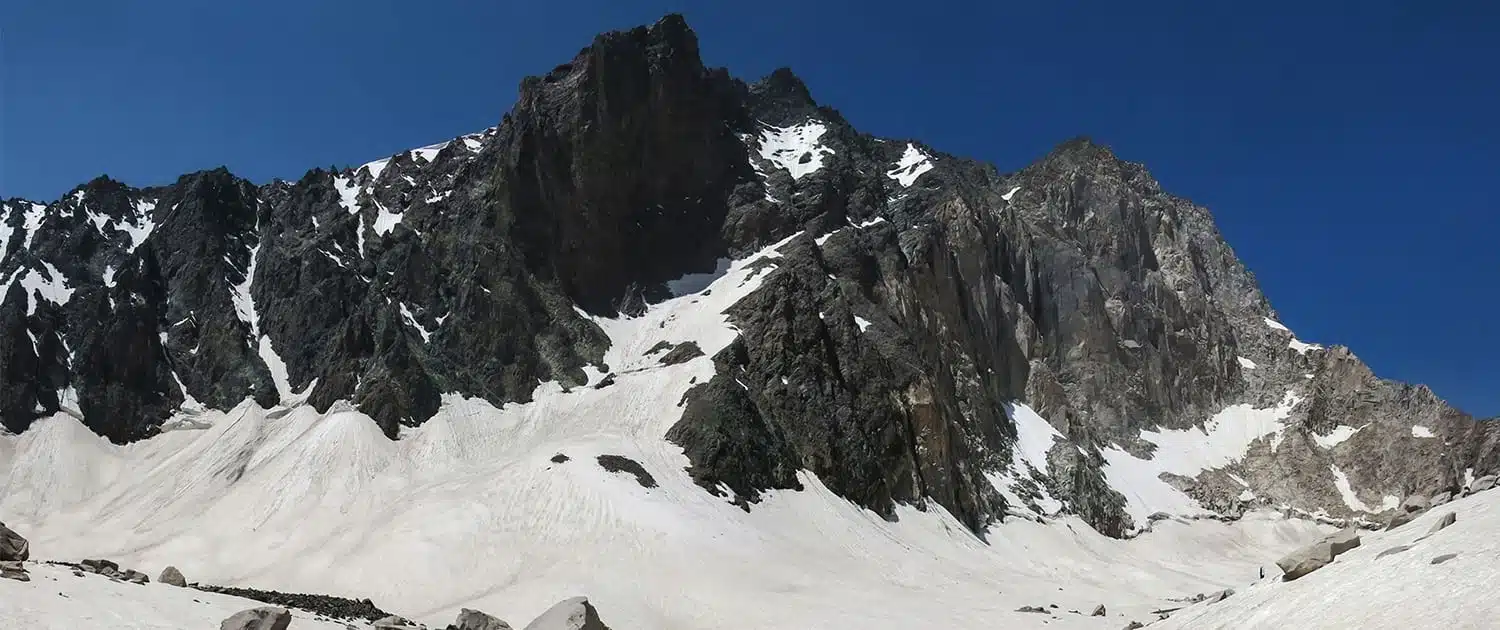 Alam Kuh is another mountain in the Alborz mountain range which is located in Kelardasht district in Mazandaran province. This mountain is Iran's third highest mountain with an elevation of 4,650 m (15,260 ft) and just like Damavand, is a very popular natural attractions among hikers and mountain climbers. Alamkuh, with notorious 90-degree ice-and-rock climbing wall is the highest peak in Takhte Soleymân subrange of central Alborz mountains with 160 peaks over 4,000 meters. Because of the granite technical routes and walls, Alam Kuh is considered to be one of the most challenging summits in Iran.
Mount Sahand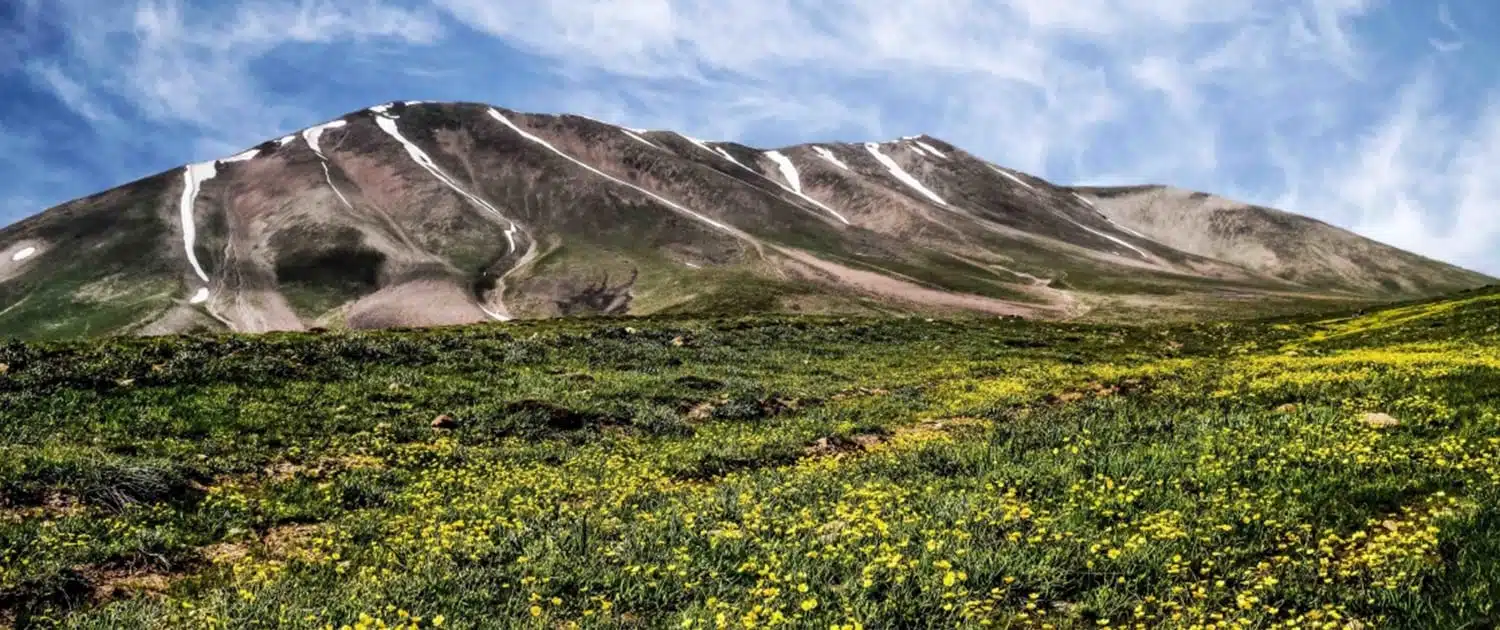 Elevation: 4,848 m
Prominence: 1,827 m
Mountain range: Alborz
Parent range: Alborz
Listing: Ultra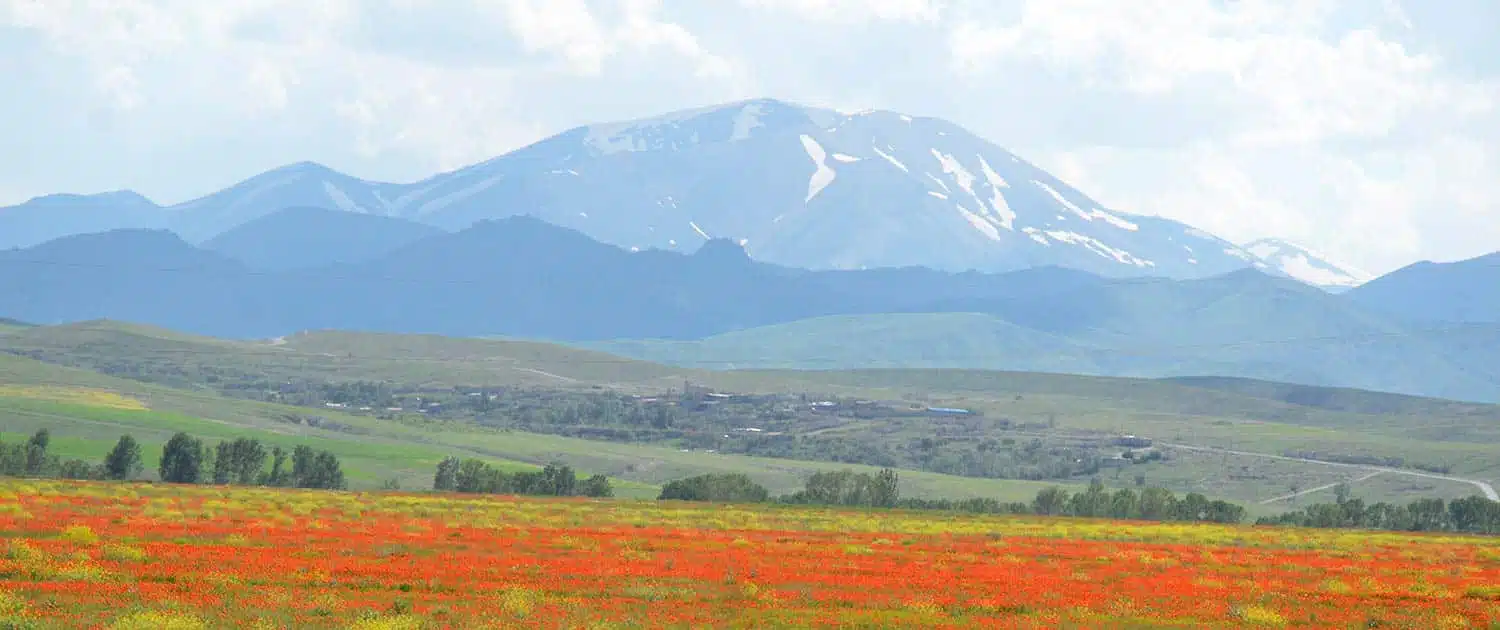 At 3,707 m (12,162 ft), Sahand is a tremendously eroded volcano in East Azerbaijan Province. It is the highest mountain in Iranian Azerbaijan and the third of the great volcanoes in the volcano province of Eastern Anatolia and Northwestern Iran. As well as being a popular mountain climbing destination, it is also a great place for skiing and snowboarding. The Sahand Ski Resort stands on the north side of Sahand Mountain at about 40 kilometers southeast away from Tabriz city.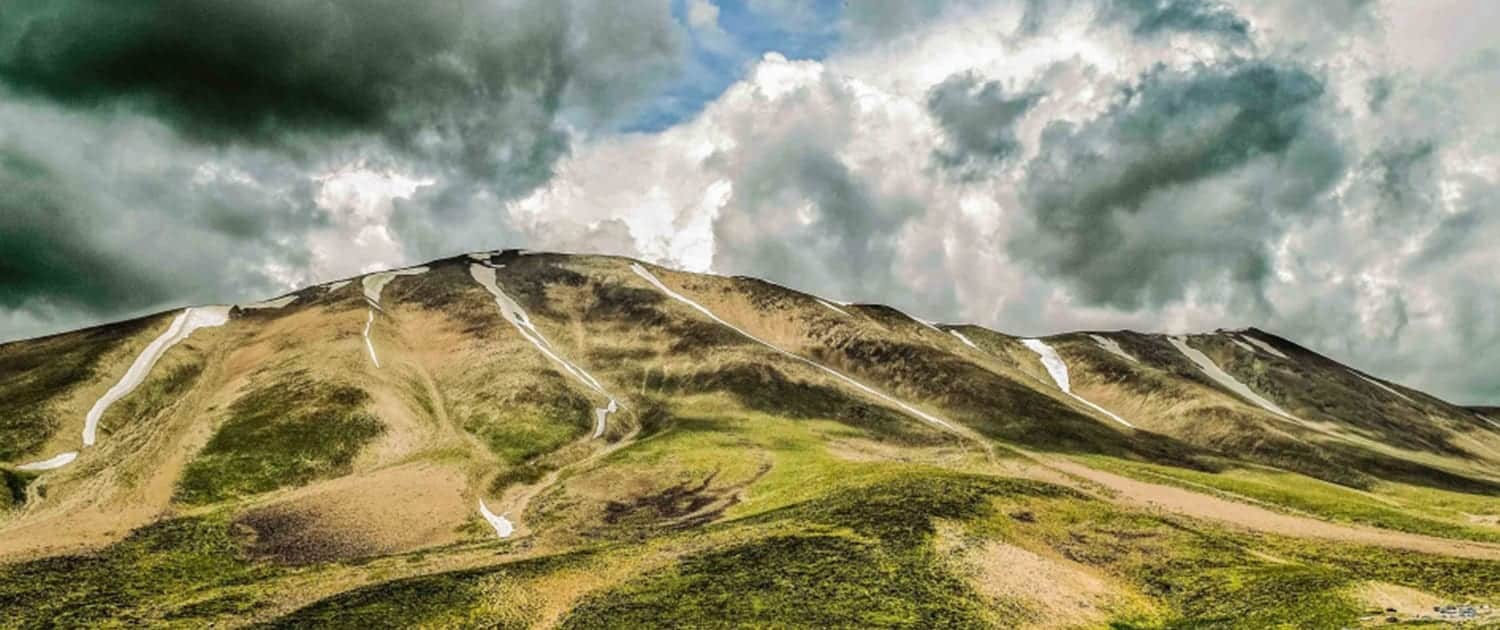 Mount Bisotun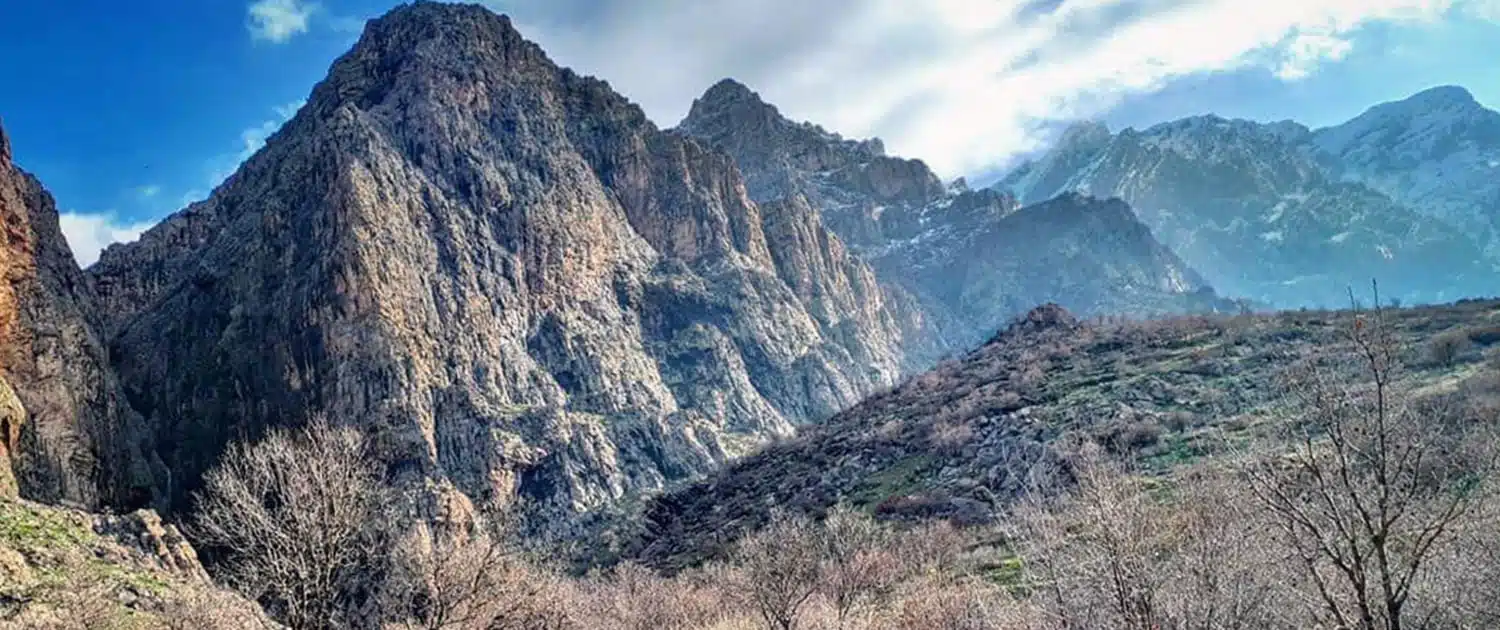 Elevation: 2,760 m
Prominence: 1,200 m
Mountain range: Zagros
Parent range: Zagros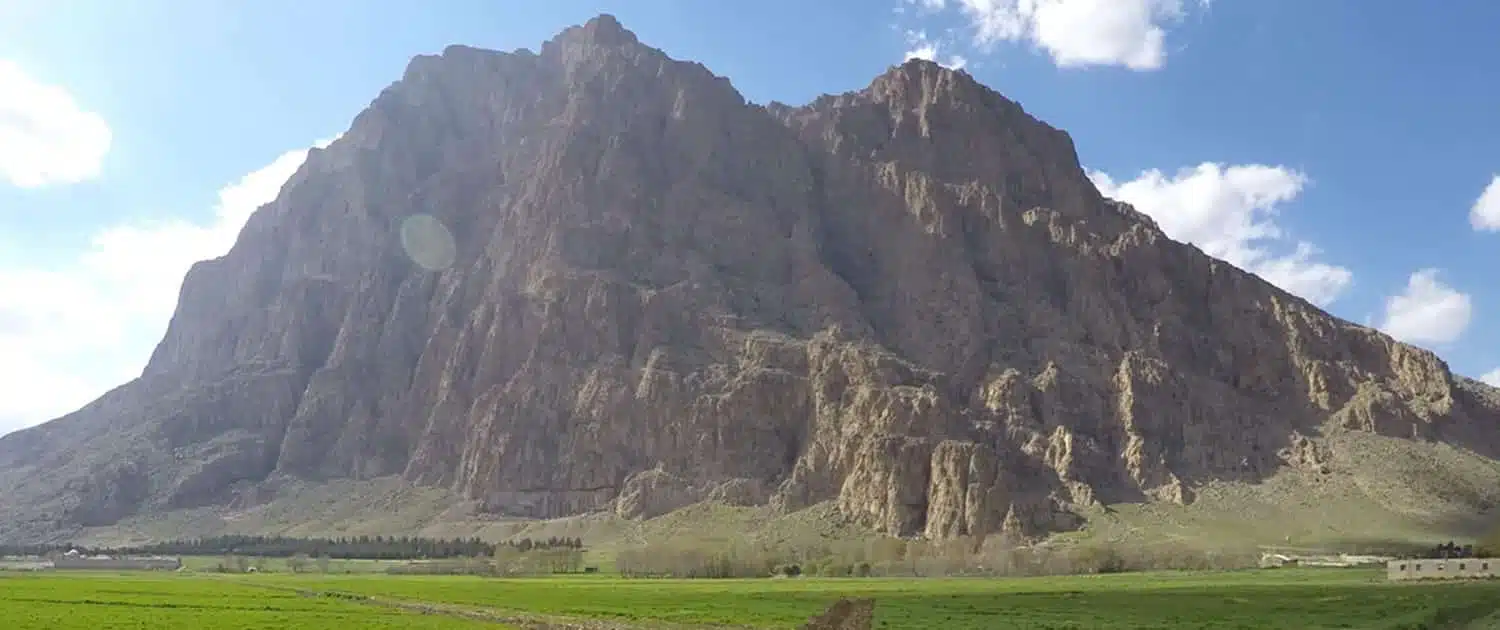 Also known as Behistun or Bisotun, this mountain is located in the Zagros mountain range in Kermanshah Province of western Iran. The peak is 2760 meters and its huge wall with 5km width and the vertical rock with 3 big ledges at 1200 meters in elevation, is one of the most challenging routes for rock climbers in the world. Bisotun is not just a climbing destination, but rather a world heritage site and a historic attraction. There are inscription and carved monument created by Darius I the Great at Bisotun, which are Iran's largest, most famous and the first known inscription. They are very authentic in terms of their form and design and their location of course and have been mentioned in many epic Persian literary works and poems.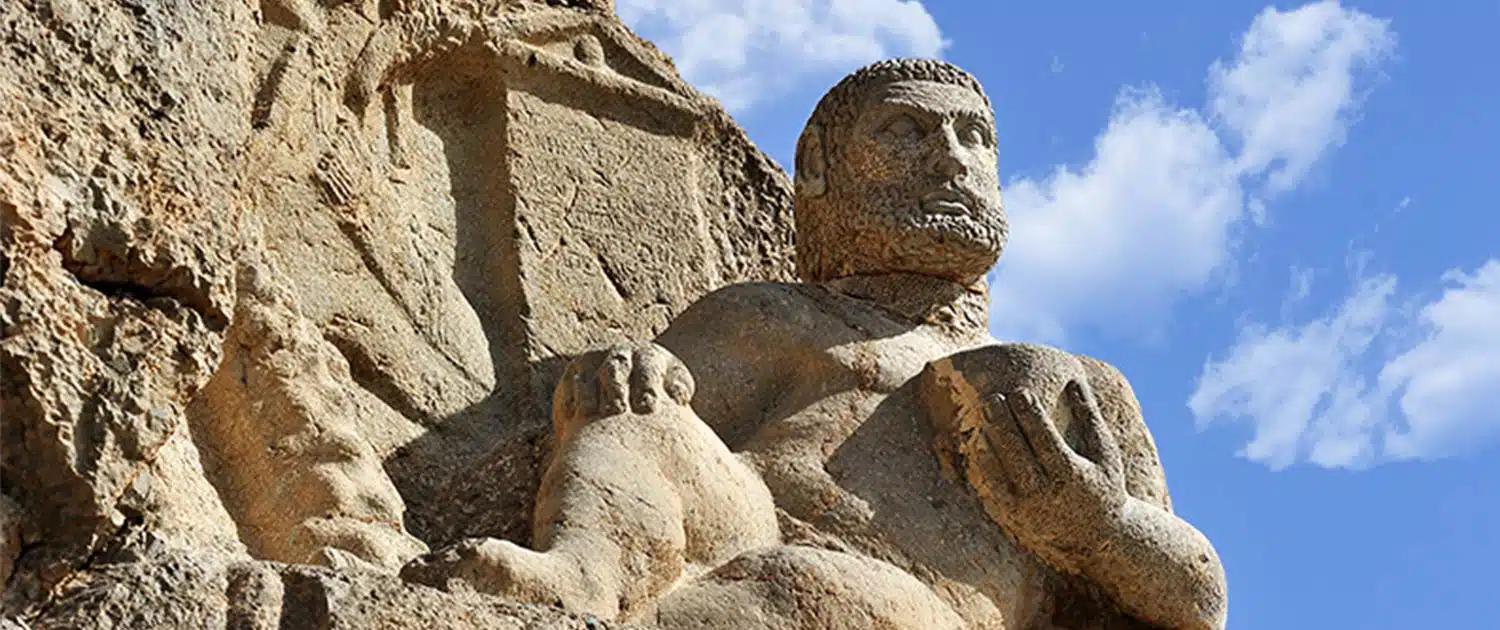 Zard Kuh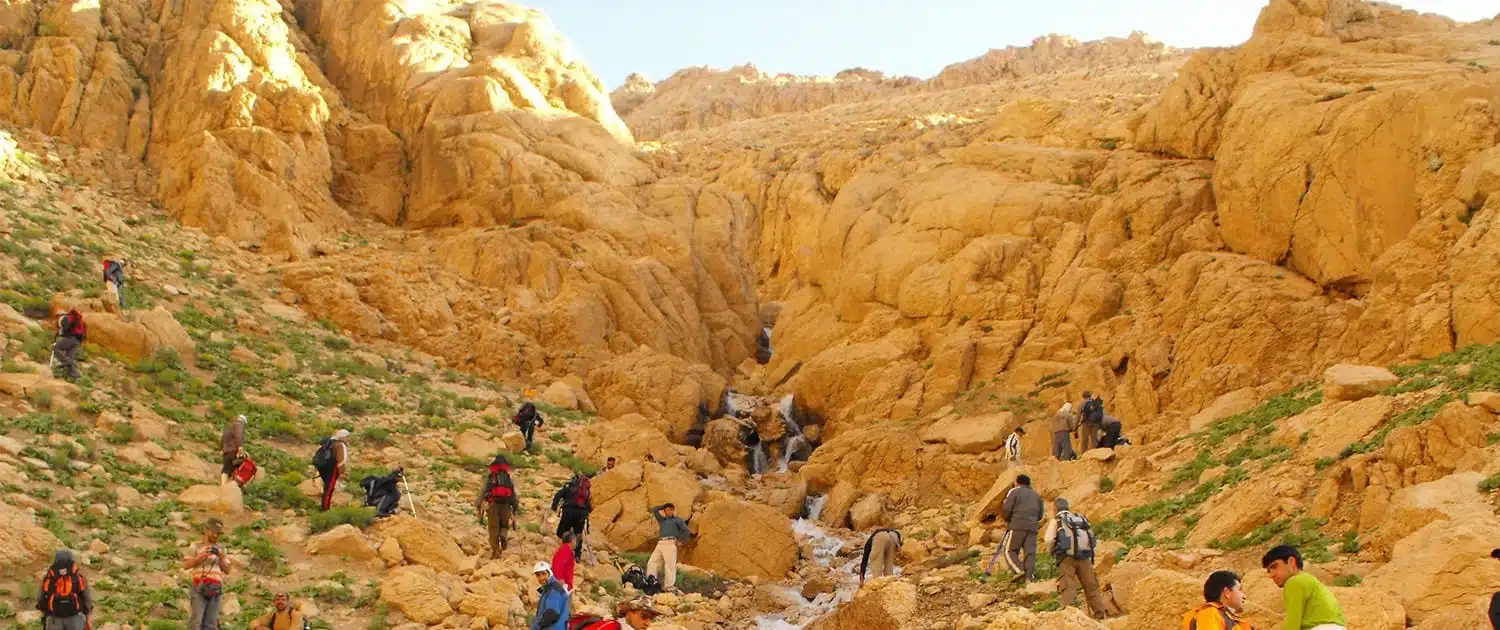 Elevation: 4,548 m
Prominence: 2,095 m
Mountain range: Zagros Mountains
Listing: Ultra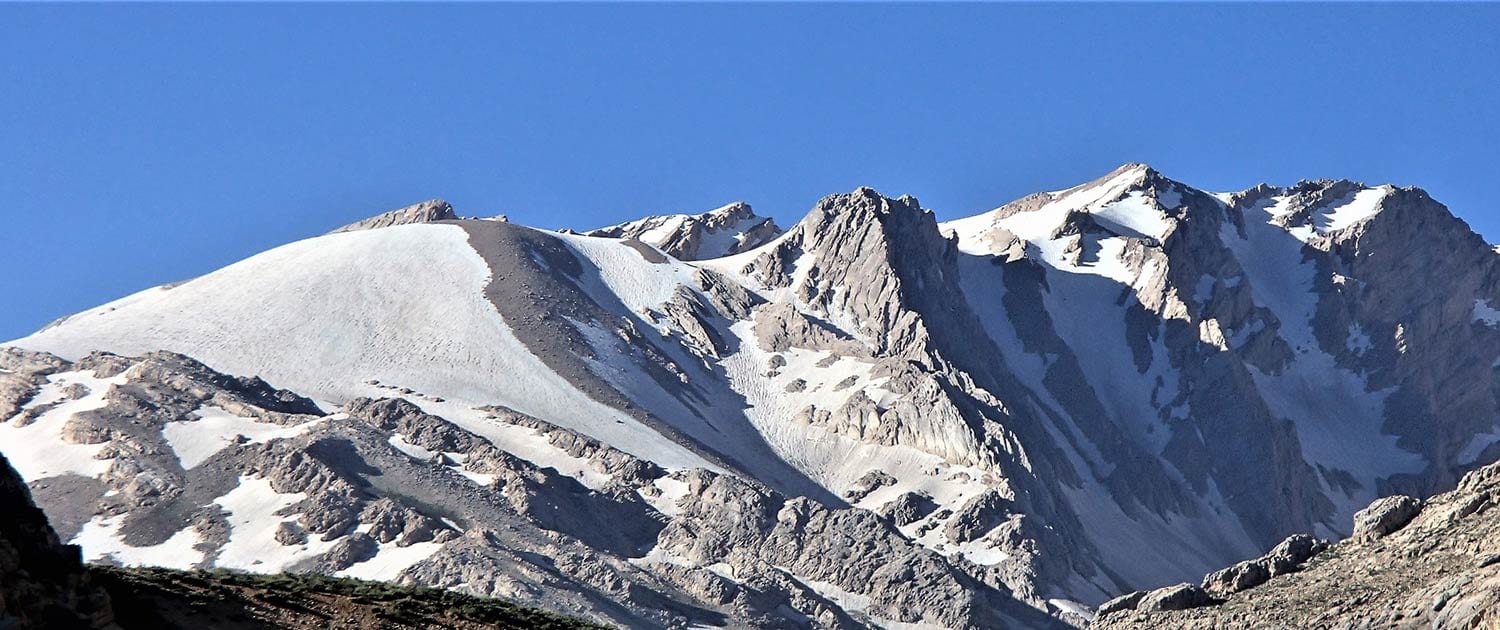 Zard Kuh is a sub-range in the central Zagros mountain range in Chaharmahal and Bakhtiari province. Its highest peak is called Kolunchin and stands at 4,221 meters. Zard literally means yellow and they call it so because of the mountain's yellow dirt. There are several other natural attractions around the mountain such as Kuhrang lake and if you manage to be there during the summer, you will have the opportunity to visit Bakhtiari nomadic tribe, who reside here during their summer migration. Also, the mountain's slopes are great for skiing during the winter.