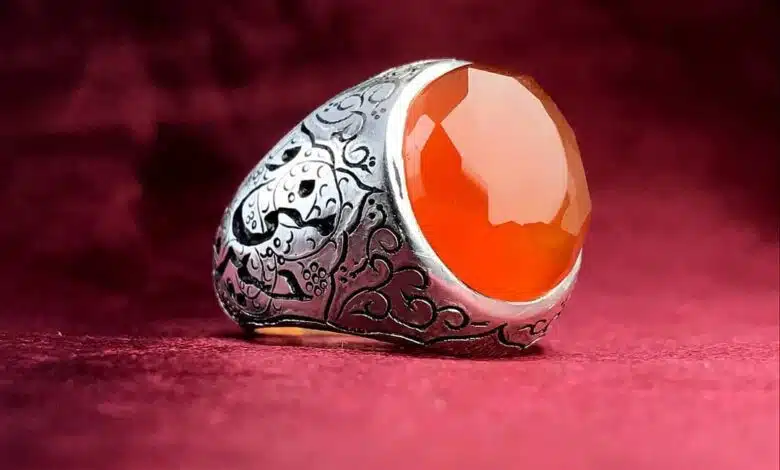 For most travelers, small and exotic products would be the best options to bring back home with them.Let's have a look at some lovely souvenirs of Iran which can serve as a sweet memory of your trip to this country.
You may already know about the most famous Iranian souvenirs like a Persian carpet, but if you're looking for something less famous and yet unique to take from Iran, you will have lots of other options, too. For most travelers, small and exotic products would be the best options to bring back home with them. So, in this article, we will try to introduce some lovely souvenirs of Iran which can serve as a sweet memory of your trip to this country!
1. Rosary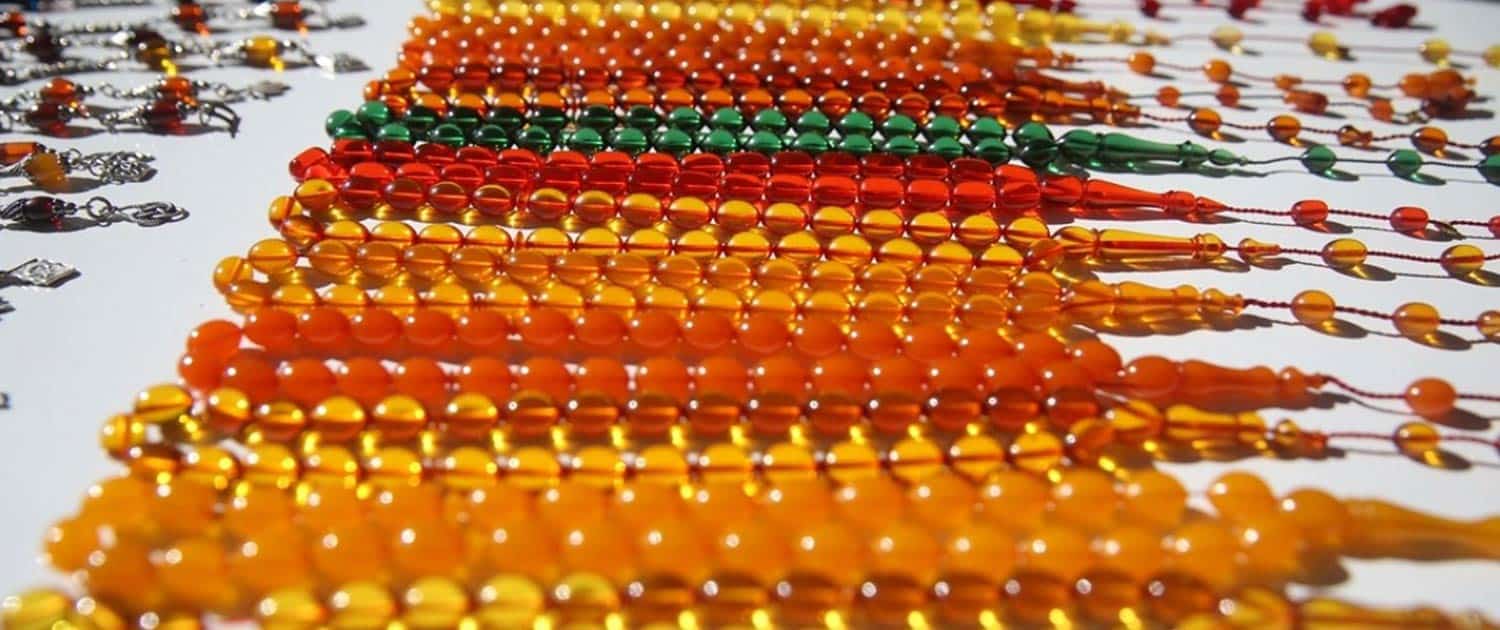 While walking through any Bazaar in Iran, you will encounter many shops with their windows filled with lots of colorful rosaries, all made of different types of stones. Each rosary has been made of 101 small beads and the main purpose of using it is to pray. Rosaries in Iran are considered to be valuable as they are used for sacred purposes. Moreover, most of the rosaries in this country are made of precious stones like turquoise or agate and therefore, will be a good choice for purchasing as a souvenir.
2. Tile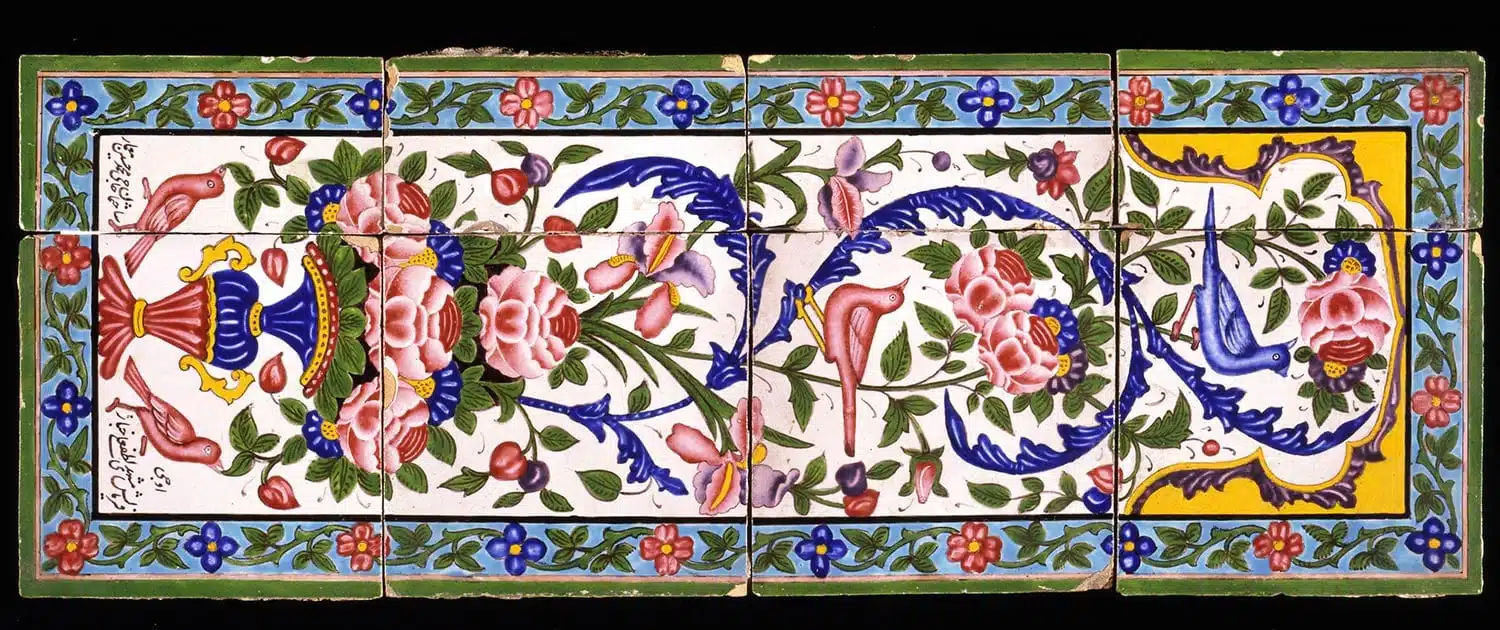 After visiting many astonishing mosques and monuments in Iran, which are all beautifully designed with colorful tiles, you may wish to bring one back home as a reminder. So, we suggest you stop by any traditional shop in cities like Kashan or Yazd (especially those which are located in Fahadan district) and choose between a thousand colorful options, each painted with beautiful designs and symbols. You can find almost any patterns you may have already visited and you can also use the small ones as a magnet.
3- Spices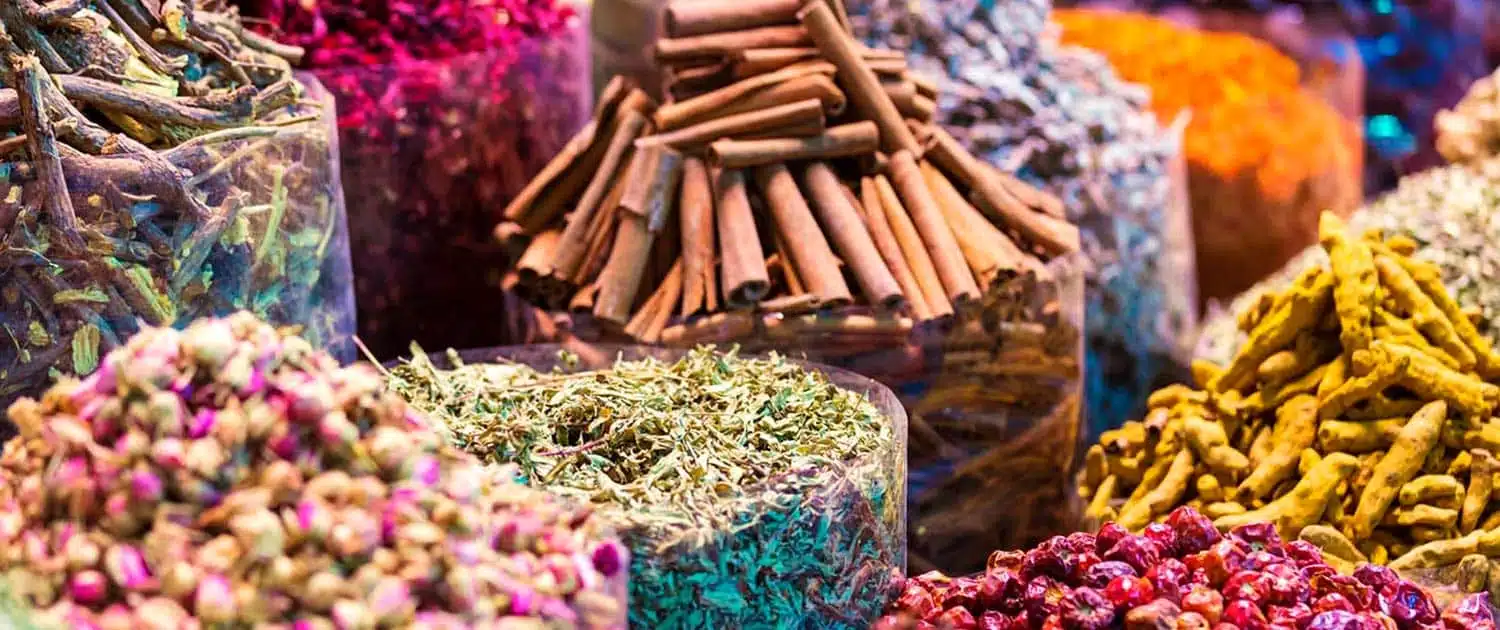 Spices are the secret of the unique taste of most Iranian dishes. As you explore old Bazaars, you can smell their aroma in the air. By purchasing special spices of Iran like saffron, rose petals, cardamom, and limoo amani—lime that has lost its water content and has a sour taste-, you will be able to prepare a unique dish when you go back to your country or give your ordinary dish a new taste.
4. Sweets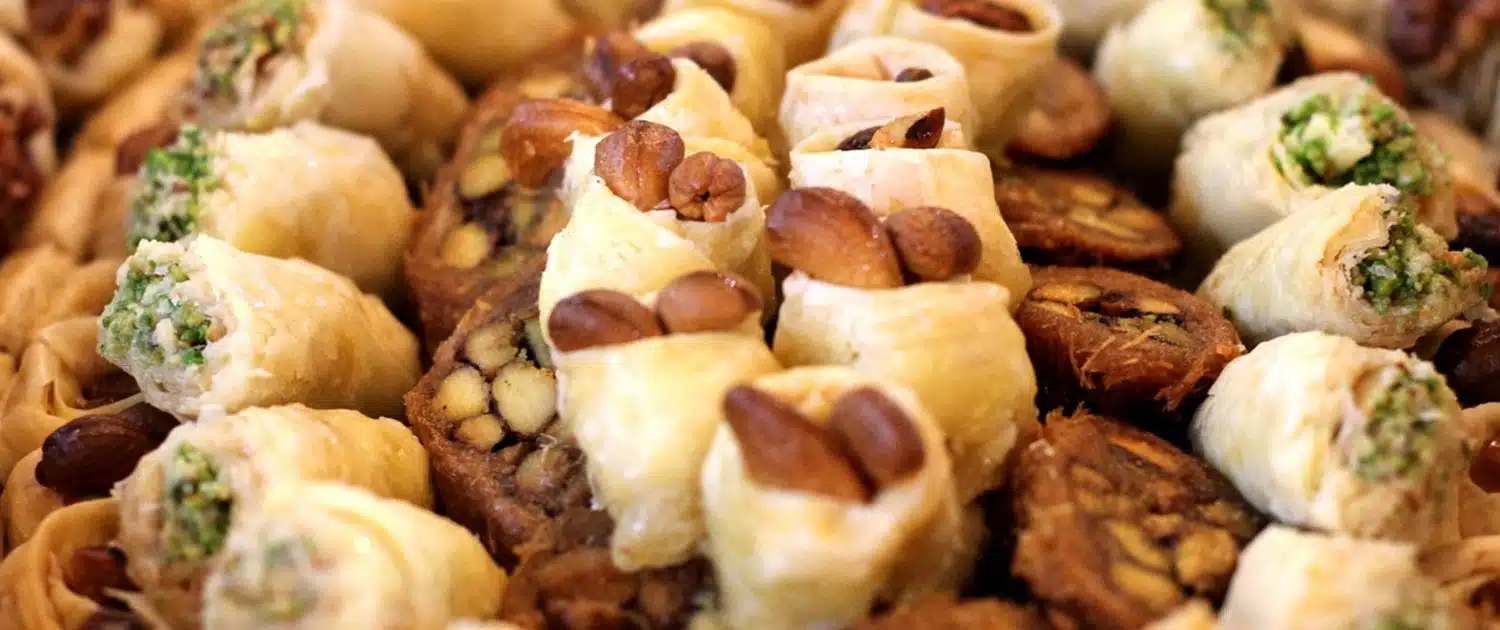 Most tourists will be amazed by the variety of sweets (and also the amount of sugar consumed by Iranian people!) after spending a few days in this country. It may be surprising to know that almost every city in Iran has more than 5 or 6 specific types of traditional sweets which can be very different from other cities. So, one of your best options to bring back home from Iran would be buying sweets like Gaz from Isfahan, Sohan from Qom, Ghotab and Baqlava from Yazd, Reshte Khoshkar from Rasht and so many other delicious sweets which can serve as your dessert when you are back home!
5. Tea Set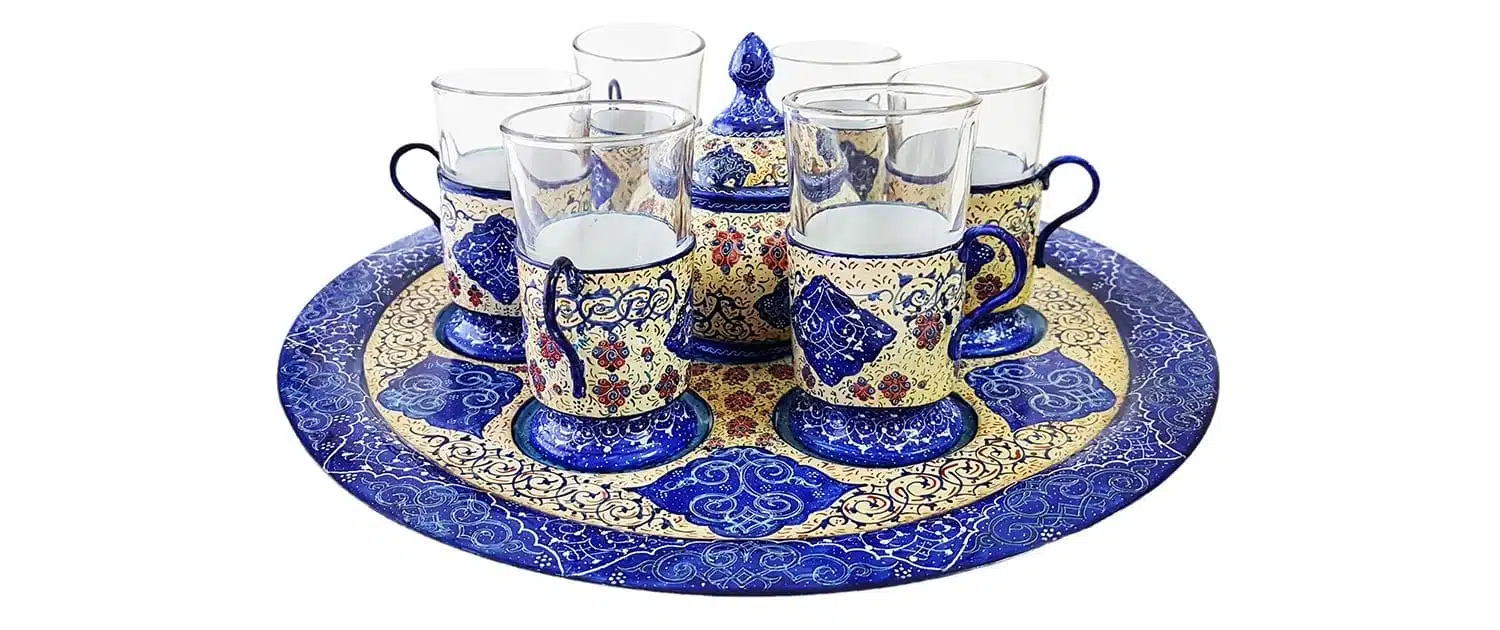 It is not surprising to see lots of teapots and set of designed glasses in a country like Iran, where tea is the the most preferred drink. While you are in Iran, you may forget about drinking coffee (which by the way, is also popular among Iranian people) and become a big tea drinker. So, you may wish to remember all those cups of tea that you drank during your trip to Iran by purchasing a beautiful tea set. You can also buy Iranian tea and different kind of infusions which are easily accessible in Bazaar's groceries to make yourself a memorable and relaxing drink.
6. Ring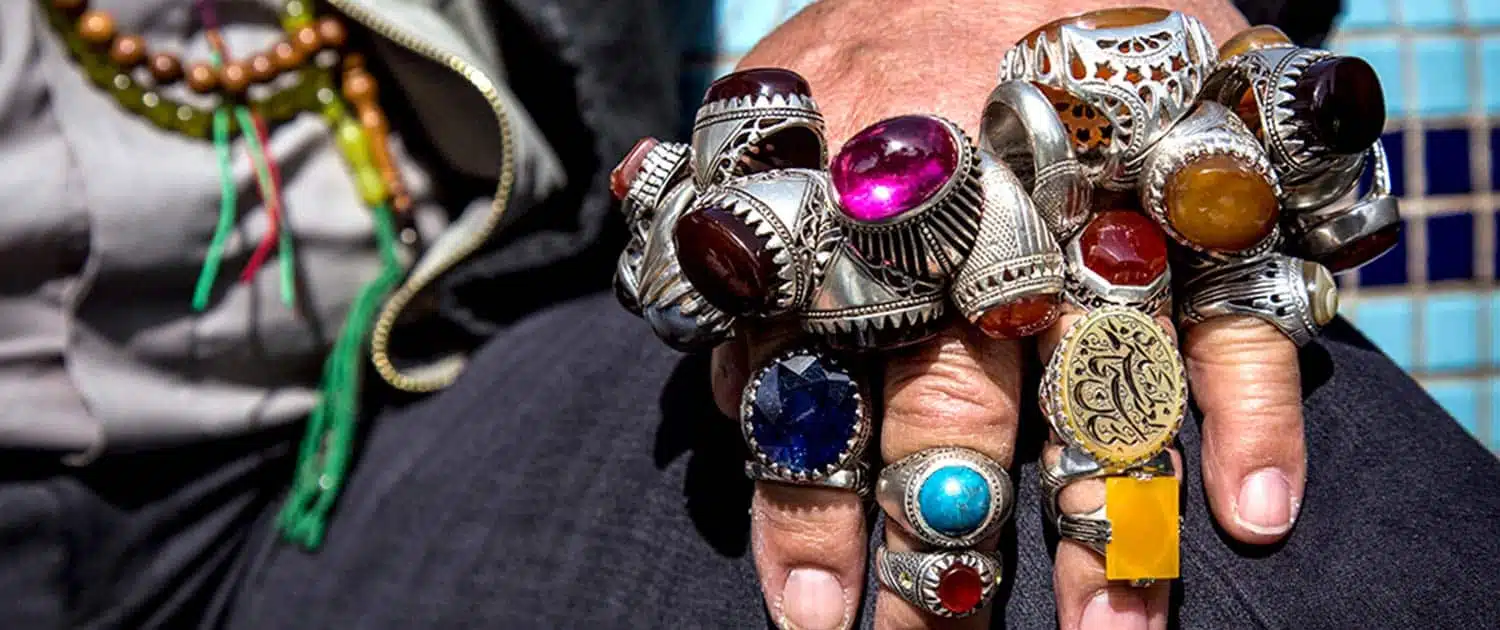 Made from gold, silver, bronze or copper and designed with precious stones or Iranian art, rings can be a perfect gift or souvenir from Iran to bring back home. Almost in any shops, where you see artisanal handicrafts like Khatamkari, Malilehkari or Minakari, you can also find rings designed delicately with beautiful patterns. These rings perfectly showcase the Iranian art and can remind you of all the beauties you had seen during your trip to Iran.
7. Ceramics and pottery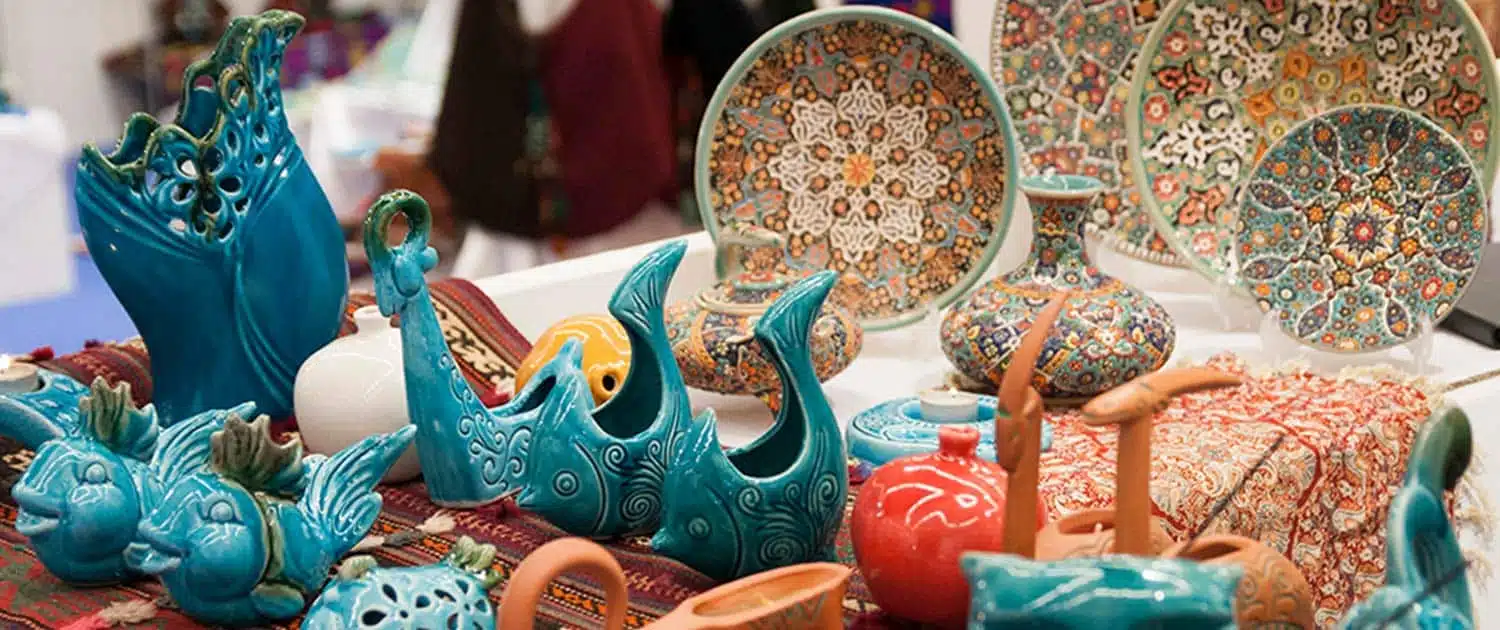 There are a thousand shops in almost every city of Iran which sell hand-painted dishes, mugs or ceramics and having one of them can remind you of all the ancient potteries which you have visited in Iranian museums. Cities like Lalejin in Hamedan Province or Meybod in Yazd are considered to be the main centers for producing such handicrafts. Some of these artworks are designed with traditional colors and patterns and others combine modern design with the old ones. In both cases, when you bring them back home, they will shine in a distinctive way among your other kitchen stuff!