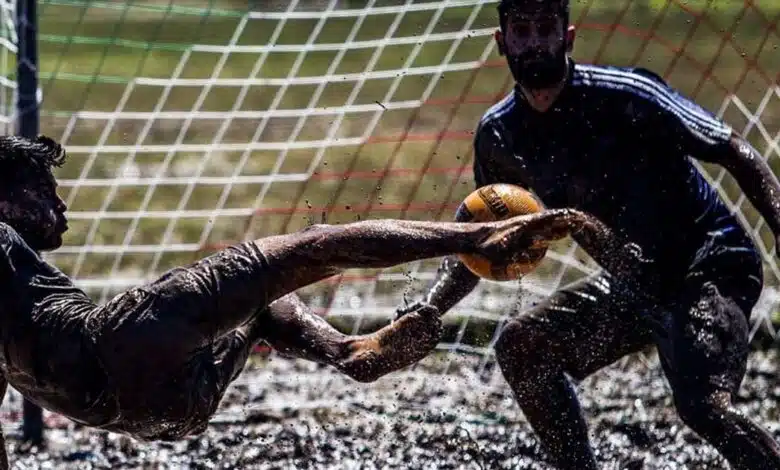 Take a trip to Gilan, Iran to find out about Footchall – a community version of the sport played in a flooded rice field at the beginning of an agricultural season!
Each year, right before starting a new season of rice cultivation in Gilan province, local people gather together and hold exciting ceremonies. They do it to celebrate the beginning of a new agricultural season.
During these ceremonies, several football matches are played in muddy fields of rice. The goal is to encourage youngsters to participate in cultivating rice and help their parents during this season in rice farms.
The ceremony is accompanied with local music and delicious breakfasts and other meals. The season of cultivating officially starts when locals are fully prepared and energized to begin a new period of hard work.
– Photos by www.irna.ir