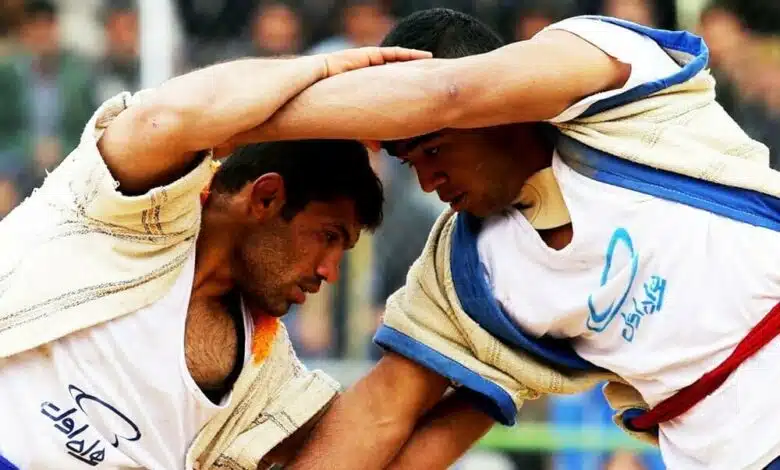 Wrestling has always been a major interest for Iranian people, and there are many myths and legends that would indicate the power by a wrestling match. Even today, Iranians take pride of national wrestling team in Olympics and international championships. As part of Iran's history and identity, it is imaginable that there should be different styles of wrestling in this country, and surprisingly there are about 20 styles, which are different from internationally known freestyle and Greco-Roman wrestling. Today we want to introduce one of these wrestling styles, called Koshti ba Chookheh.
A Kurdish Tradition
Koshti ba Chookheh (Wrestling with Chookheh) is a specific activity of people of Kurdish descent in Greater Khorasan. During the Safavid dynasty of Iran, some major Kurdish tribes were resettled to Greater Khorasan to defend the border against the attacks from Uzbek and Turkmen tribes. These Kurdish people still live in northern Khorasan and have strong traditions and folk culture.
They speak Kurmanji dialect of Kurdish language, and are brave warriors as they used to be. Therefore they have kept the traditional wrestling style alive and vibrant.
Koshti ba Chookheh was a ritual practiced in Kurdish weddings, Persian New Year and religious holidays. Chookheh is a Kurdish word, meaning a short cape (cloak), used to be worn by nomads.
Today it is the vest that wrestlers wear and fasten it around their waist by a long shawl. In the match, wrestlers should hold on to the other person's Chookheh and Shawl and try to take him down until he falls on his back, or his shoulders touch the floor 3 times.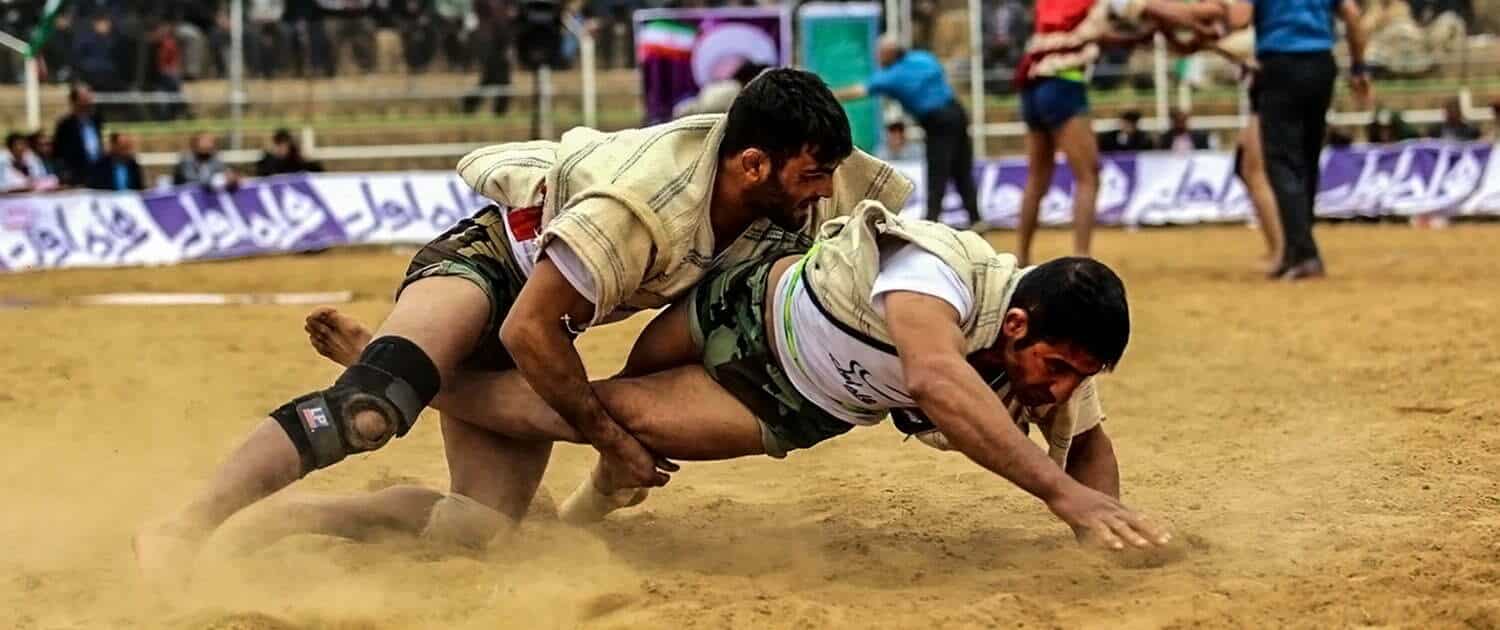 Entering the Gowd (Persian proverb)
This competition has always been taking place outdoors, in lawn or on soft soil, and the court is called "Gowd". Entering the gowd is a famous Persian proverb, stating that someone is ready to take a challenge.
There are gowds in many cities of northern Khorasan in which wrestling competitions happen and cities like Shirwan, Esfarayen, Quchan and Neyshabur see local and regional competitions. This wrestling style is also popular in Central Asian countries and now a days there are international competitions taking place between wrestlers of these different countries.
What makes Chookheh Wrestling so special?
Koshti ba Chookheh is usually accompanied by folk music, using Old Iranian instruments of Dohol and Sorna. The music men start to play before the competition starts and wrestlers start to warm up with the rhythm of music. The sound of music also invites audiences to gather at the gowd and watch the game. The music resembles old battles and continues during the match. It creates excitement among the audience and the rhythm gets faster as one of the wrestlers is winning.
We should mention about the prize, since these competitors are awarded differently. Koshti ba Chookheh is a practice of Kurdish Nomads, and the winners can receive anything like a horse, cow or calf, ram, ewe, camel, gold coin and most interesting of all, a sugarloaf!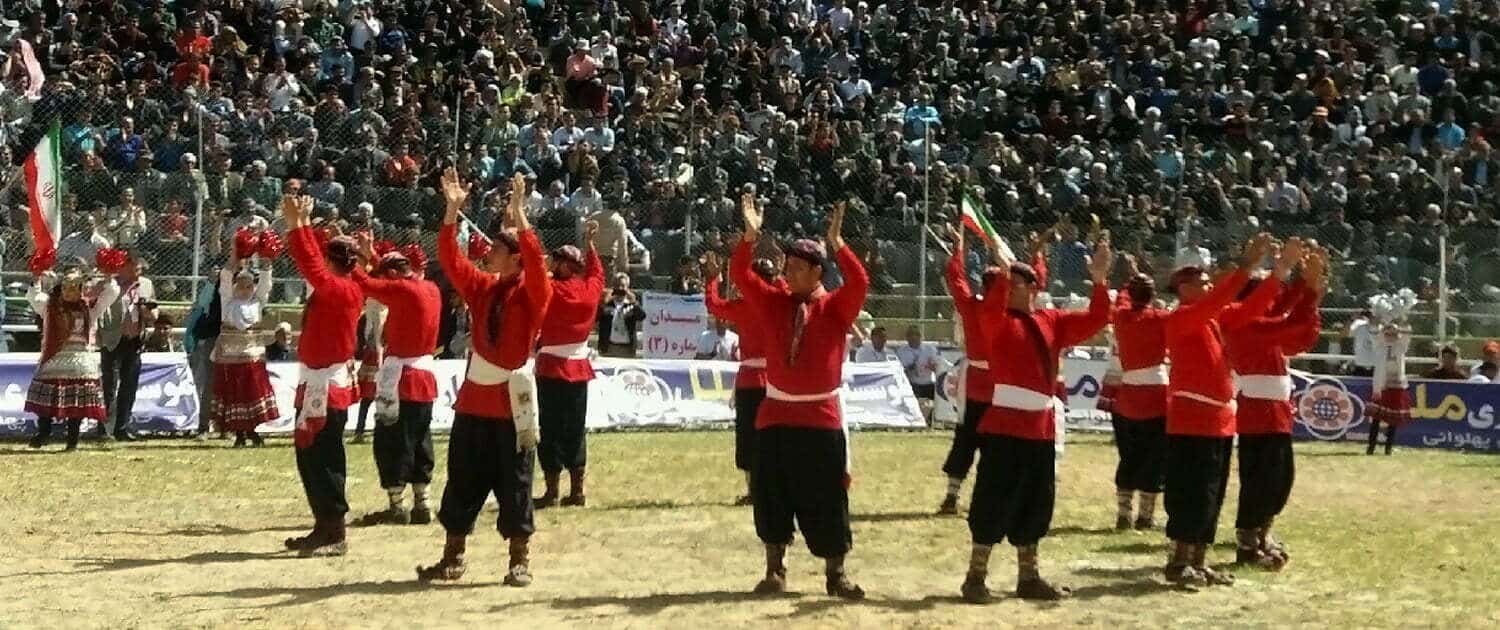 Interested to visit?
Chookheh wrestling contests happen in different cities during winter and early spring, and the main competition is held on 14th of Farvardin (April 3rd) of each year in Zeynal Khan gowd in Esfarayen, Khorasan Shomali province.