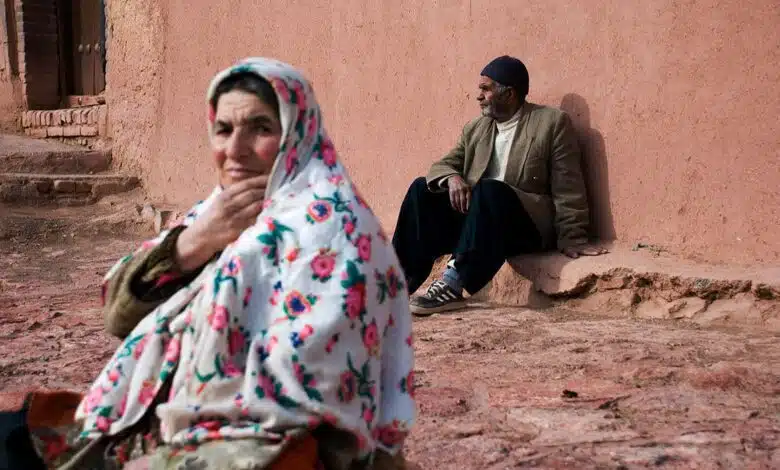 Abyaneh is a wonderfully authentic ancient village in Iran which takes you back in time as it has kept its originality over hundreds of years.
Abyaneh is undoubtedly among the most unique destinations in Iran which will definitely amaze you if you visit it. This ancient village, which has largely preserved its culture, language, architecture, costume and traditional rituals over the years, is also famous because of the color of its soil. Due to an unusual high level of iron oxide, the soil in Abyaneh village has a reddish, beautiful color which makes it even more distinguished.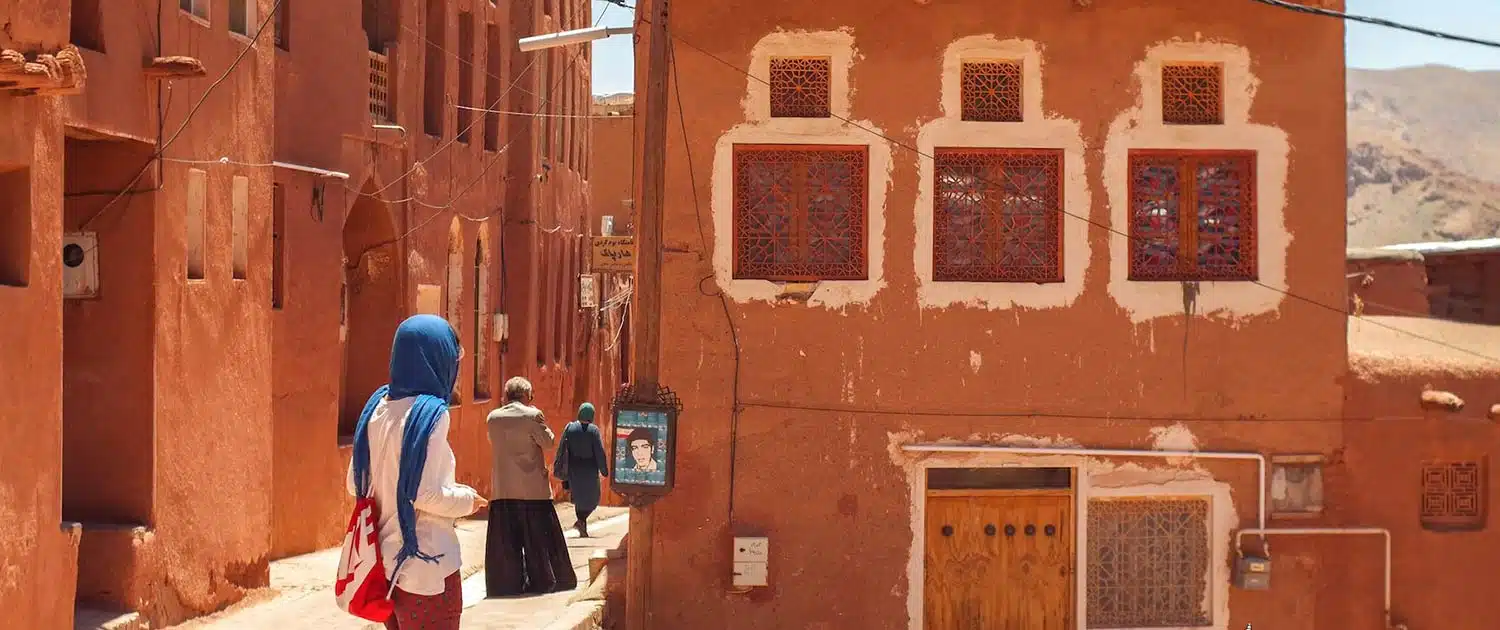 Red mudbrick houses in a step-like structure- slightly like the Masooleh village in Gilan province- and surrounded by beautiful mountains, will be your first impression of the village at first sight.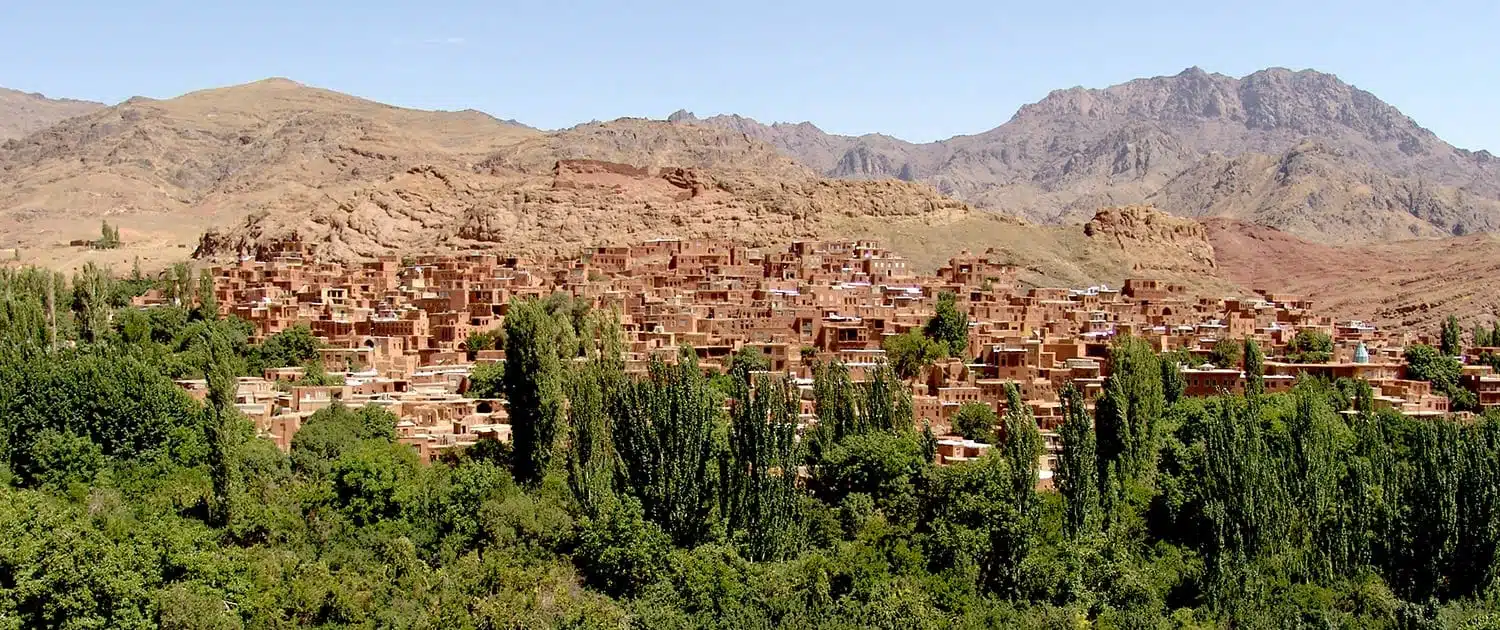 Abyaneh, also known as Red village- is among the oldest villages in Iran and has unique characteristics which turns it to a great tourist destination in the center of Iran. Considering the fact that it is relatively close to Kashan and Isfahan cities (2 of the most-visited cities in Iran), Abyaneh is a must-see destination that should be included on every traveler's itinerary who travels to Iran.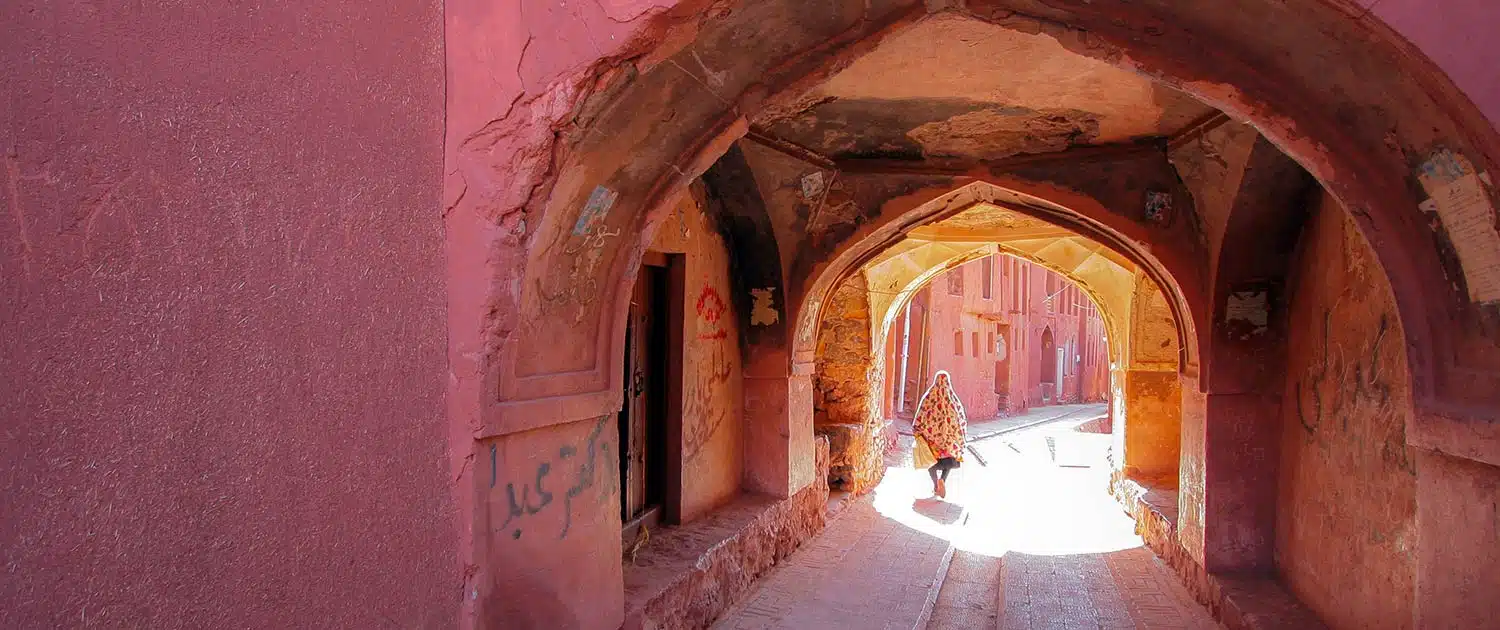 Abyaneh village is situated in the central district of Natanz county in Isfahan province and at the foot of mount Karkas, the highest mountain of the region. The village itself is 2235 meters above the sea level and in its surrounding beautiful valleys, a seasonal river flows. Although Abyaneh is a popular tourist destination among domestic and foreign visitors year-round, the village has actually a very few numbers of permanent residents and many of its people only spend the summer in this village.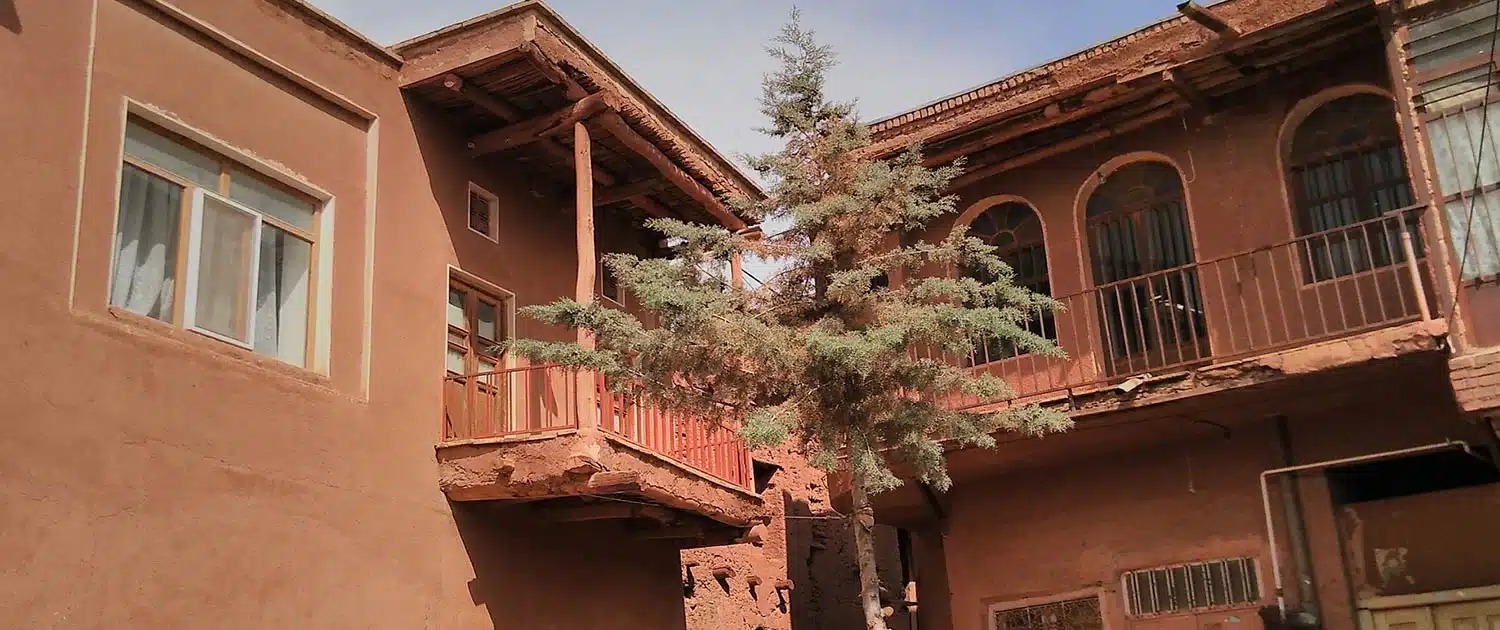 One of the most interesting points about Abyaneh is the culture of its local residents. Elderly people of the village still speak Middle Persian, which was originally the language of Sassanian Persia and disappeared many centuries ago. The way people dress here is also very notable. Most women wear large white scarfs with printed or embroidered red flowers which covers their shoulders. They also wear colorful dresses and a special pair of pants. In winter, women add a velvet vest to their outfit. Men wear traditional clothes as well, which is consist of black vest and wide trousers. It's their authentic way of dressing that normally makes them the main subject of many visitors' photos.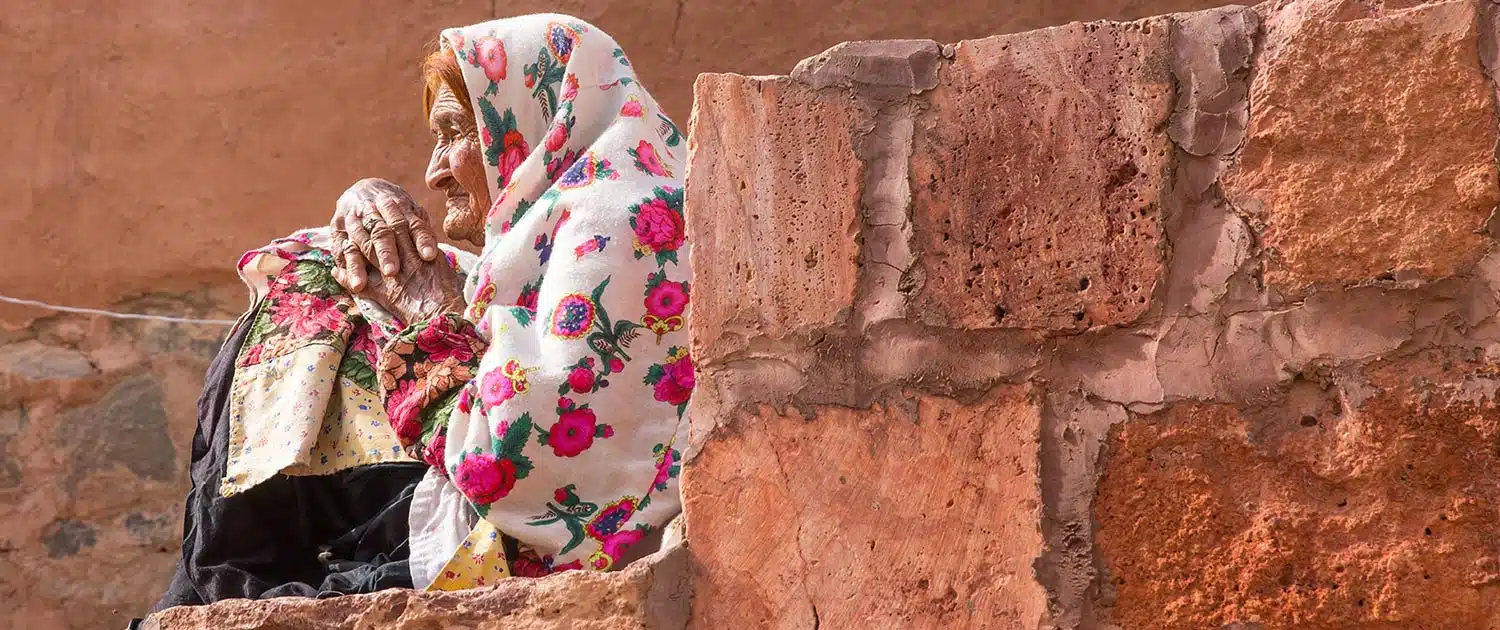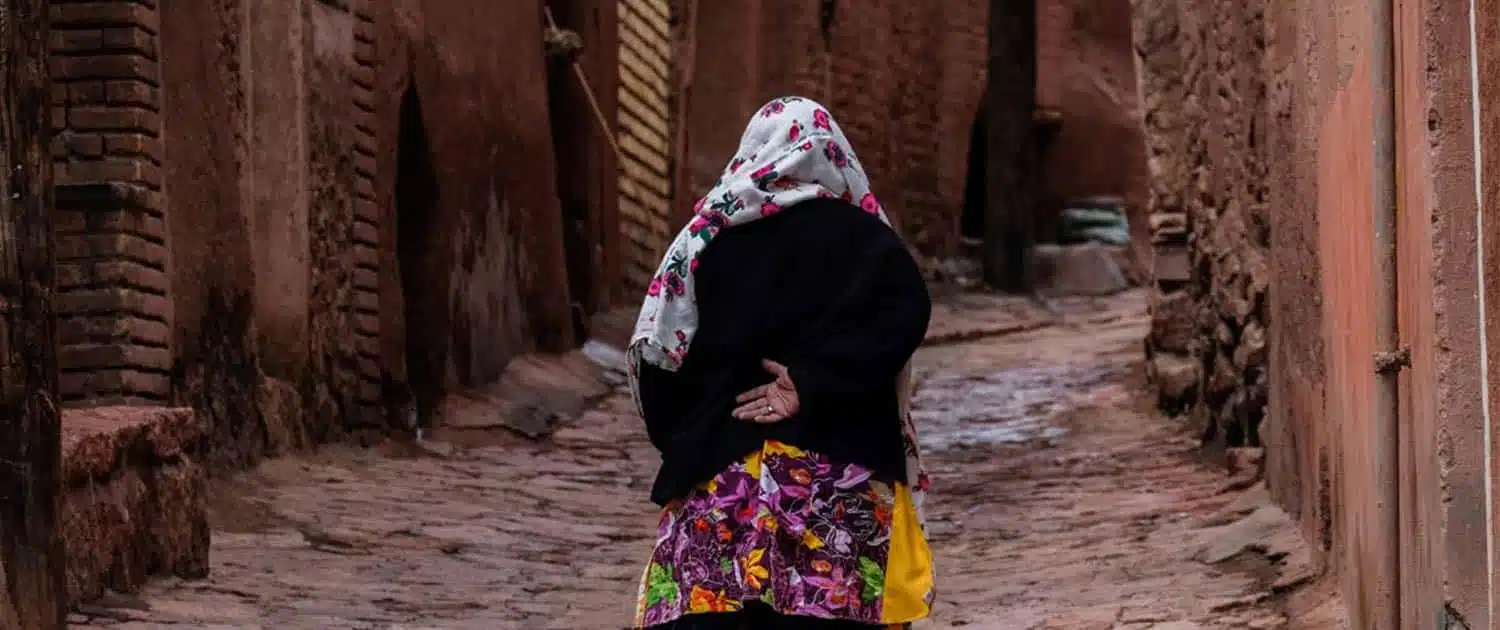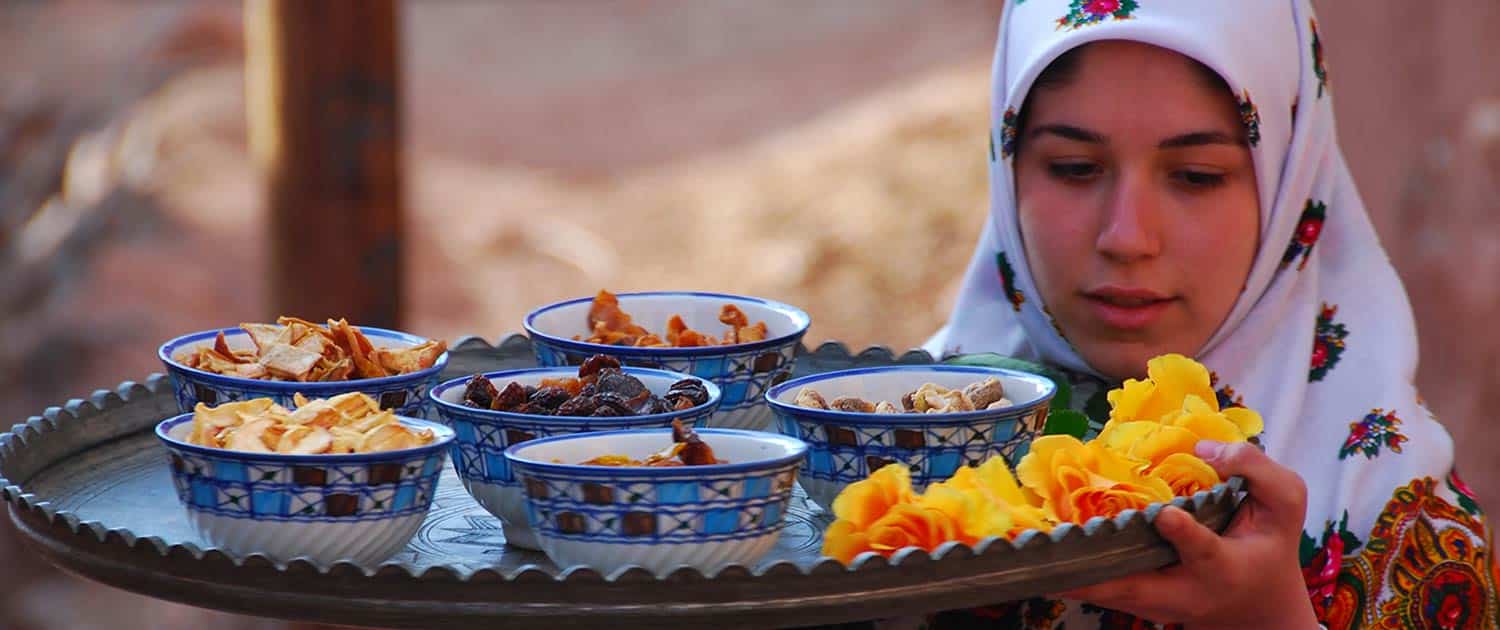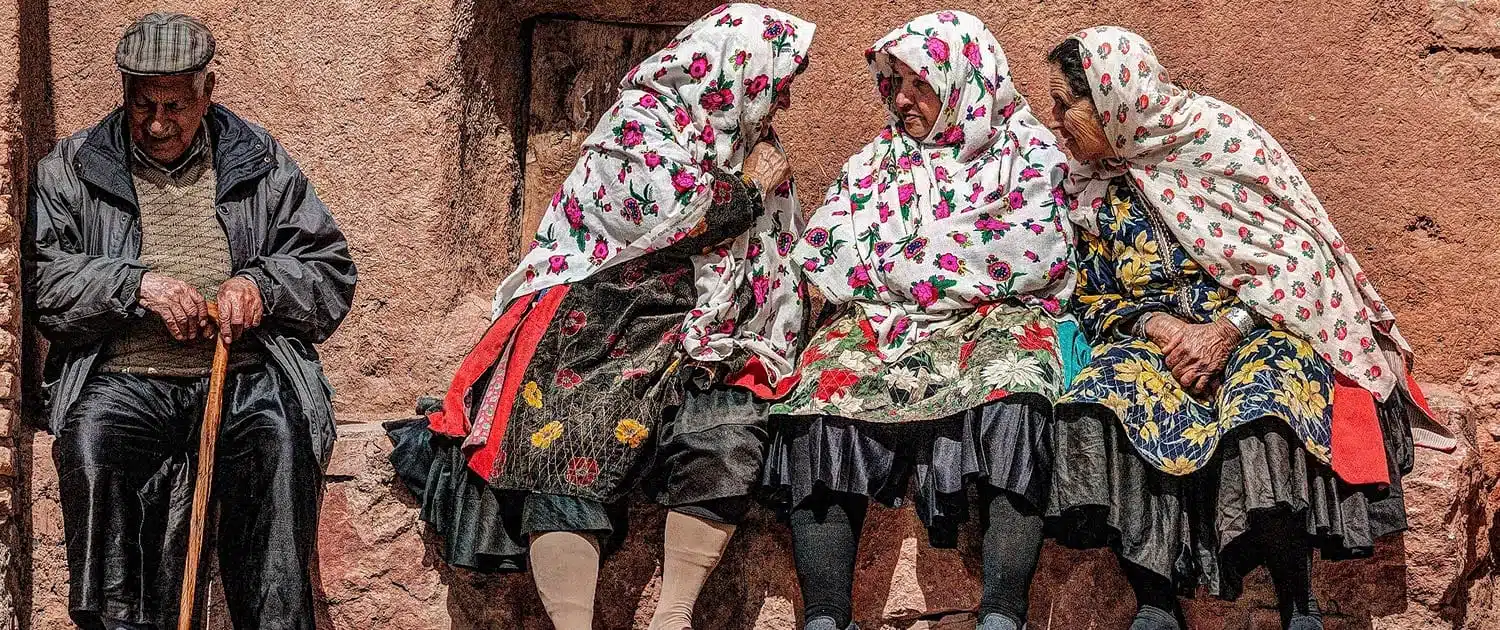 Abyaneh has a very rich history which dates back to Sassanid era. The ruins of a Sassanid fort can be seen on top of this village and archeological excavations are still going on here. It is believed that the remote location of the village and its isolation throughout history has led to preserving the most traditional local ceremonies and feasts, as well as the language and other aspects of people's culture. This is evident in the ancient architecture of the houses, too. Lattice windows and wooden balconies of adobe houses of Abyaneh and the uncommon red color of them are one of the main beauties and attractions of the village.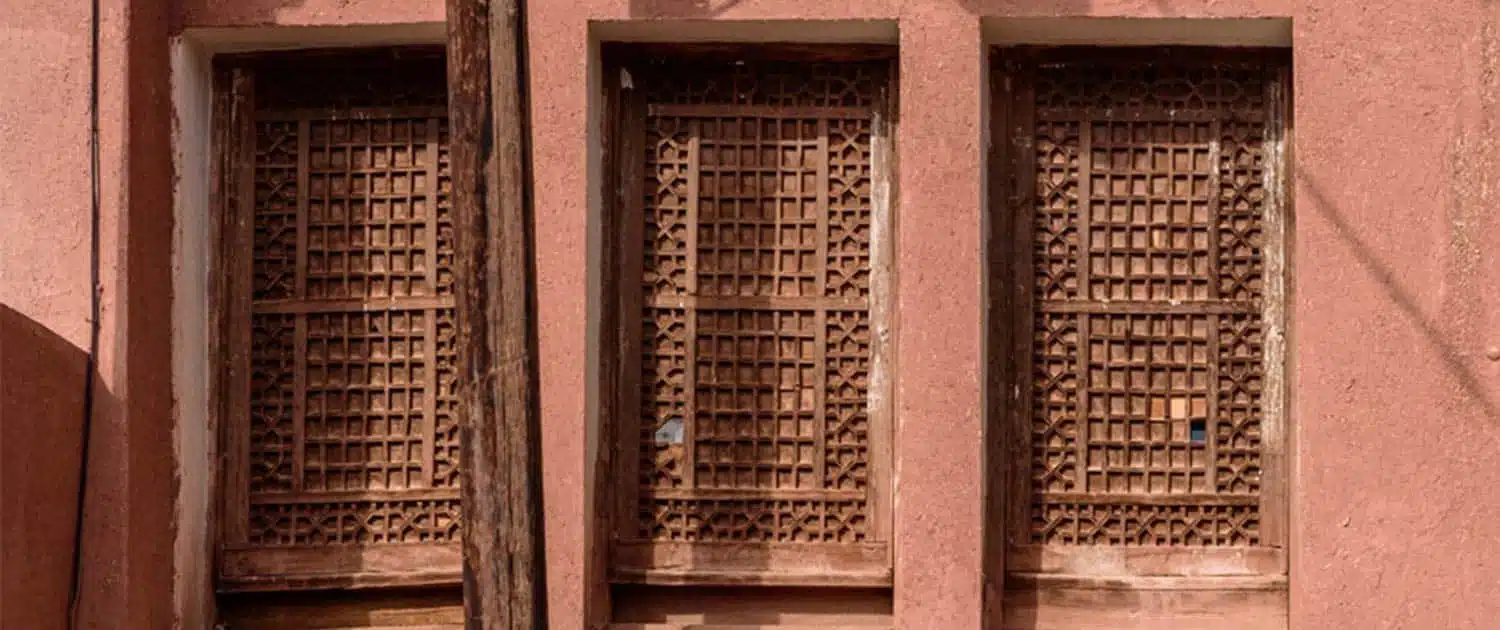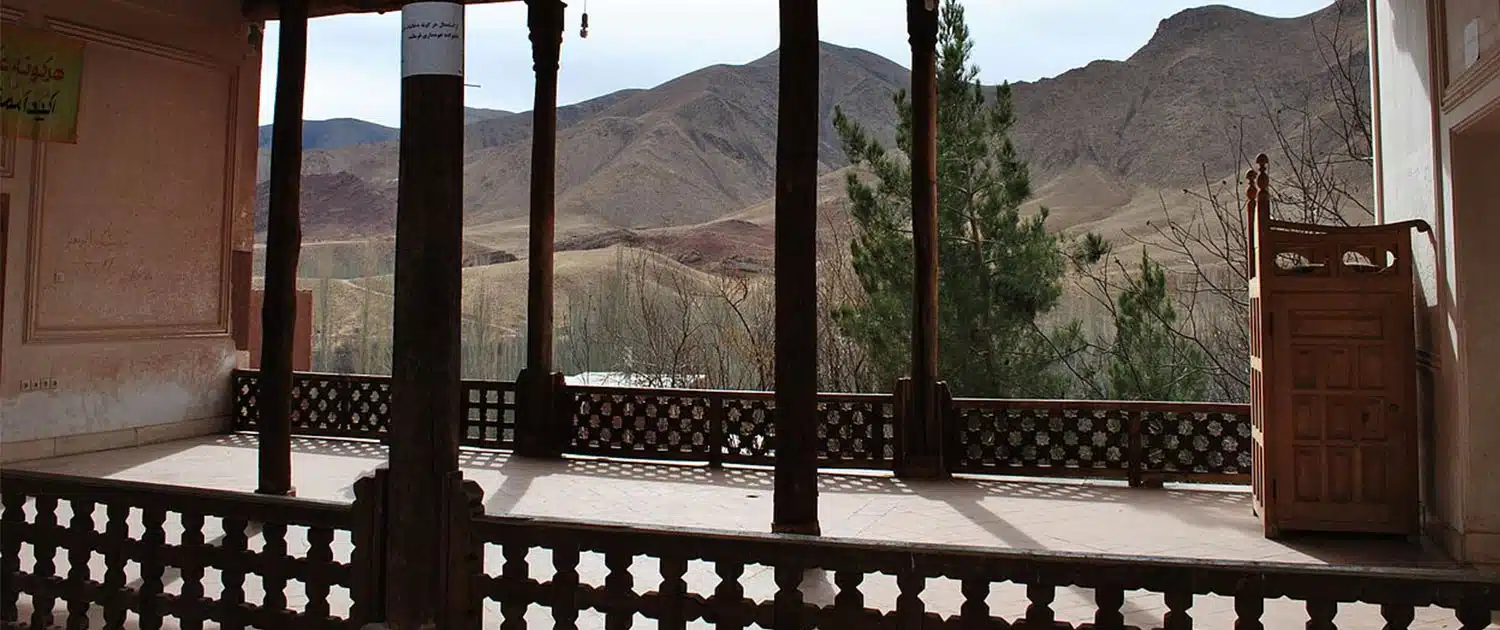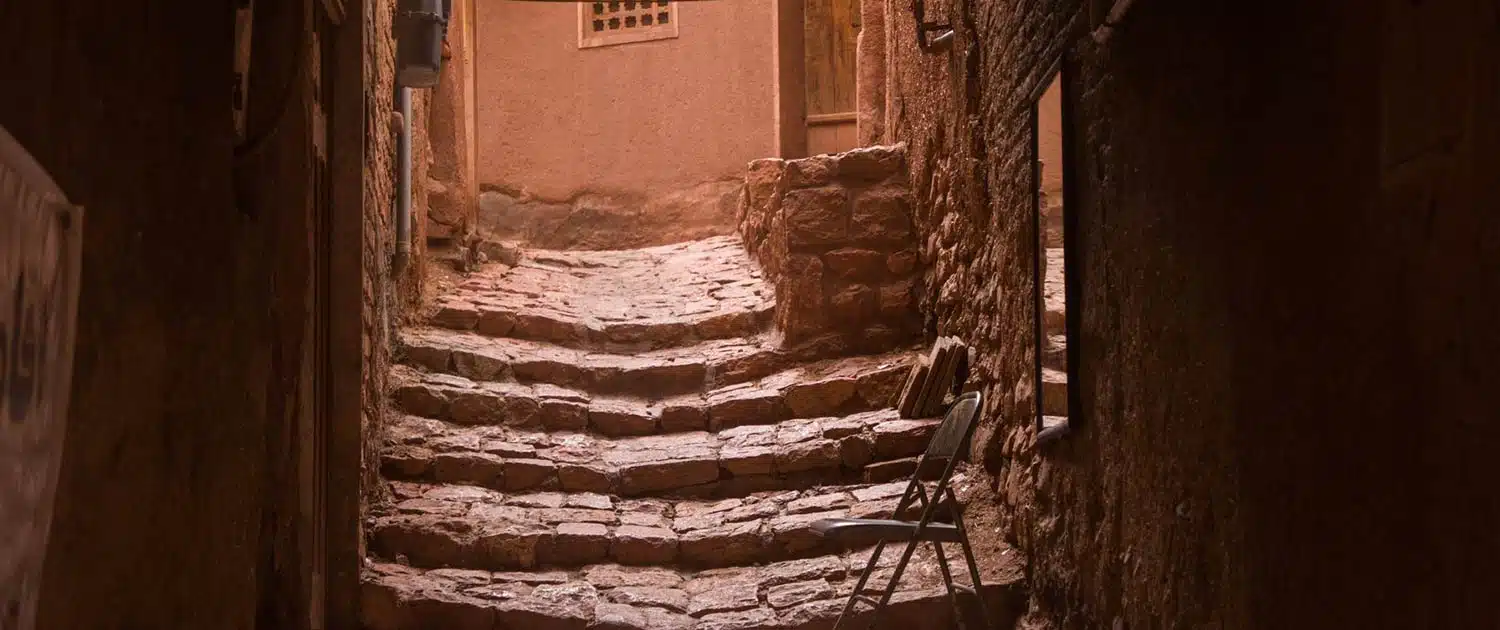 While in the village, try not to miss visiting the most impressive building of the village, Jame Mosque. Built in eleventh century, the mosque has astonishing ancient carvings and a famous walnut-wood mihrab from Saljukian period. In addition, you can visit the castle just at the top of the village and a Zoroastrian fire temple.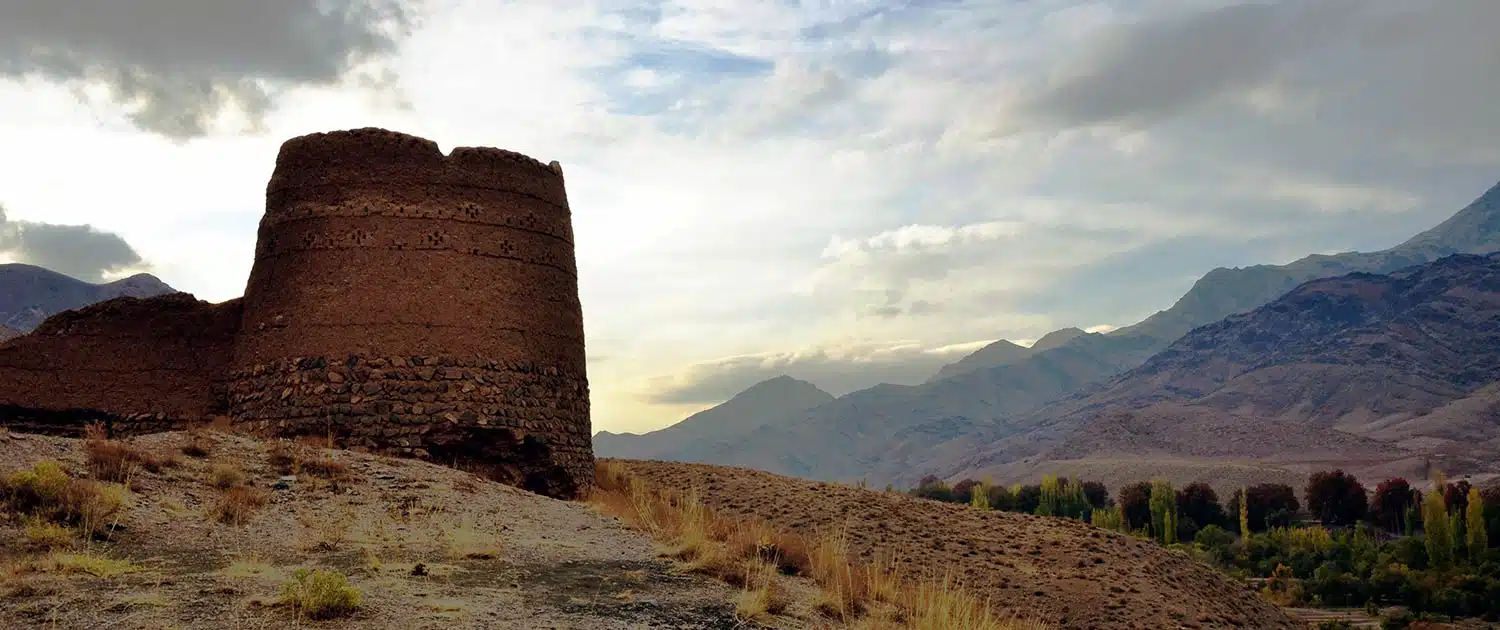 As the village enjoys a relatively mild weather, it can be visited almost at any time of the year. However, the best time to visit Abyaneh would be during Spring and Autumn. Abyaneh village is easily accessible both from Kashan and Isfahan. It takes about 1 hour driving from Kashan and 2 hours from Isfahan to get there. The village can be a great stop-over too, as it is located along a short detour from the highway which connects Kashan to Isfahan.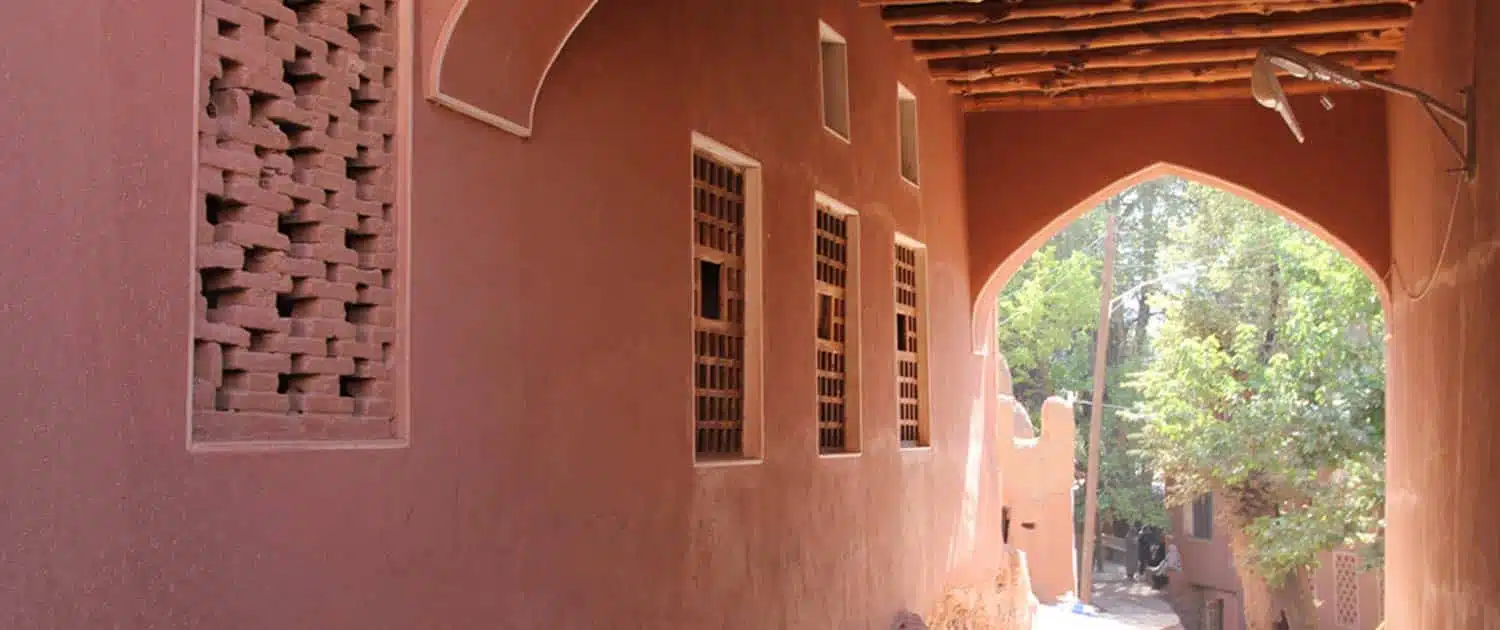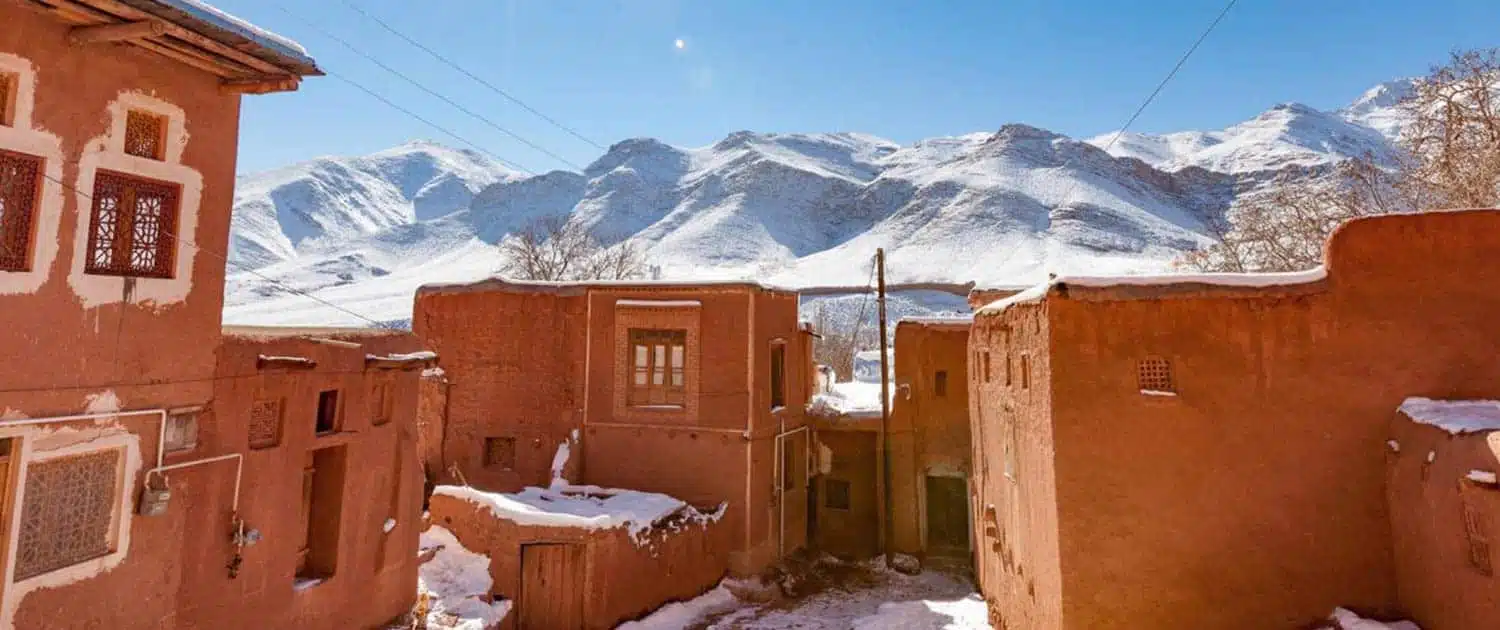 ---