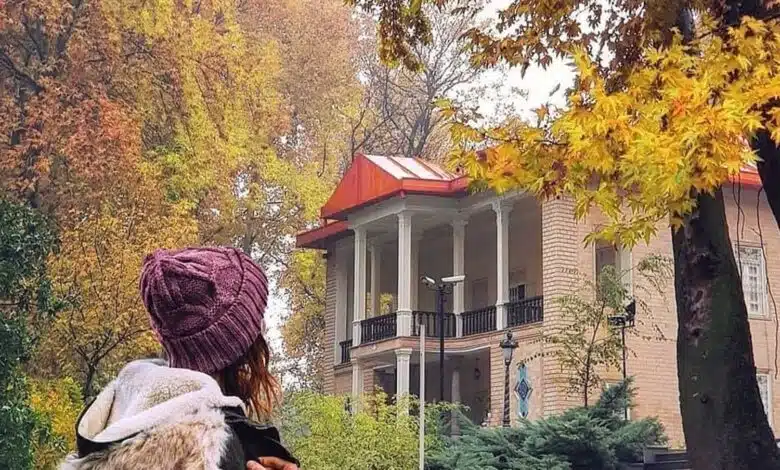 Tehran is experiencing one of its most beautiful autumns this year and welcomes you with fresher days and morning dew.
The dry heat of summer has given place to rainy, cooler days and it means that the autumn has finally set in Tehran. The city, unlike what many might think, is covered with vibrant green of many trees in the summer and so, dances in yellow and orange when autumn arrives. If you stand on the Tabiat bridge facing Tochal mountain, you will have one of the most beautiful highways of Tehran under your feet, where you can see how the city dresses in its new, vivid colors.
What you see at the foot of the magnificent mountains of the northern Tehran, is a neighborhood once called Shemiranat. Shemiranat is a county in the north of the capital where has always been famous because of its pleasant, breezy weather. Therefore, no wonder why this part of the city was always a popular spot for kings and royal family in the past. If you visit Niavaran and Saad Abad palaces in the northern Tehran, you see what I am talking about. Hundreds of hectares of a magnificent area at the foot of the Alborz ranges is where the summer residence of Qajar kings and then Pahlavi kings is laying. Villa-palaces and mansions that you see in a complex like Saad Abad is where the royal family spent the warmer seasons of the year, enjoying the soft breeze coming from the mountains.
Travelers who spend the autumn in Tehran, experience a different aspect of the capital. When they are so lucky, a light rain refreshes the air from the pollutions of thousands of cars on the streets and brings a totally new mood. In such weather, one of the best things you can do as tourist in Tehran is to head north and get to one of these amazing palaces with their beautiful surroundings. Exploring Tehran on a rainy day, can bring you one of your most memorable days in this city. So, if you are in Tehran during these days, my suggestion for you is to enjoy the sound of yellow, orange leaves of the Saad Abad garden while appreciating the amazing view of snowcapped mountains in front of you and SURFIRAN's Tehran Day Tour can manage and organize this great day for you!