Naqsh-e Jahan Square, also known as shah and Imam square is the central square of Isfahan city. It is also one of the most up-and-coming places of Isfahan.
The historical buildings on the four sides of Naqsh-e Jahan Square include Aali Qapu, Shah Mosque (Imam Mosque), Sheikh Lotfollah Mosque, and Qeysarie Gate, which is the main entrance to Isfahan Bazaar.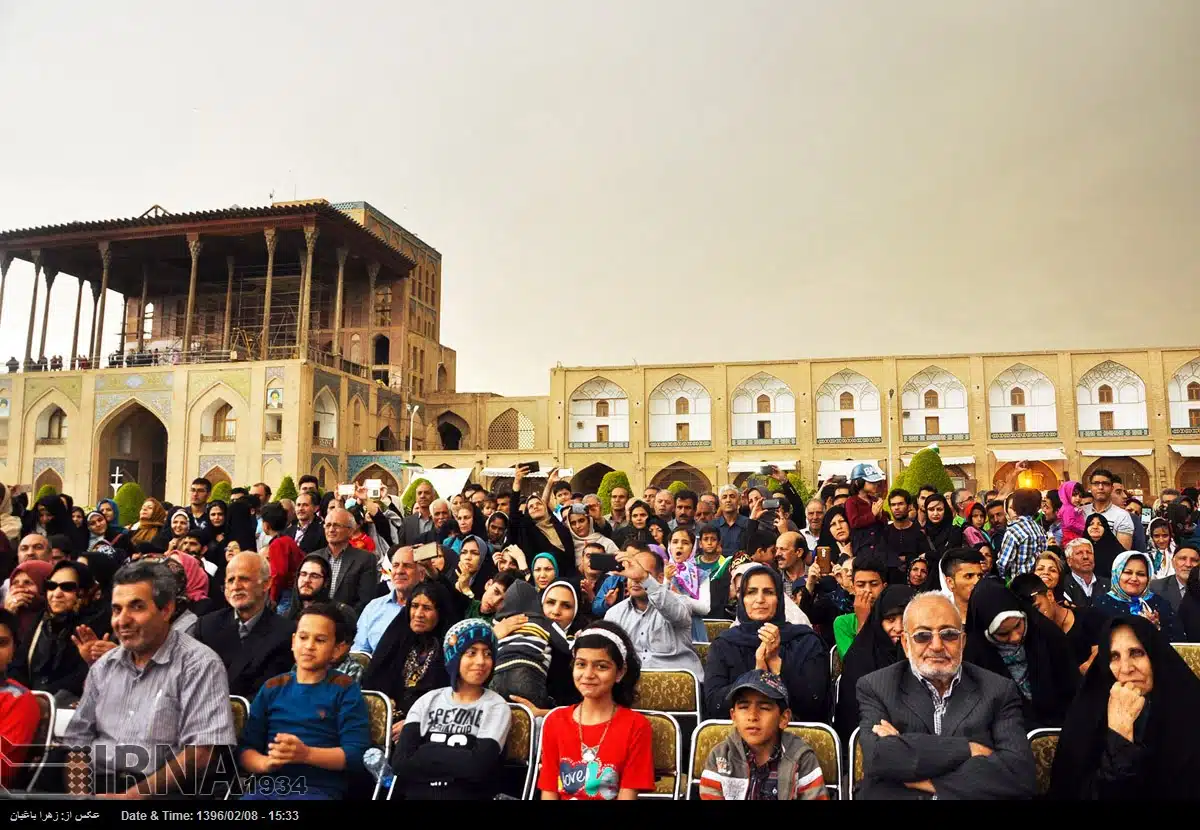 In addition to these buildings, two hundred two-story rooms are located around the square, which are generally the place of supply of handicrafts of Isfahan. Naqsh-e Jahan Square was registered as number 102 in the list of national monuments of Iran on Jan. 28, 1935, and in April 1979 as number 115, it was one of the first Iranian works to be registered as a UNESCO World Heritage Site.
The "Caravan-e Isfahan" program coincides with Isfahan's tribute week, for three days in Naqsh-e Jahan Square, narrates 400 years of the past and present history of Isfahan.