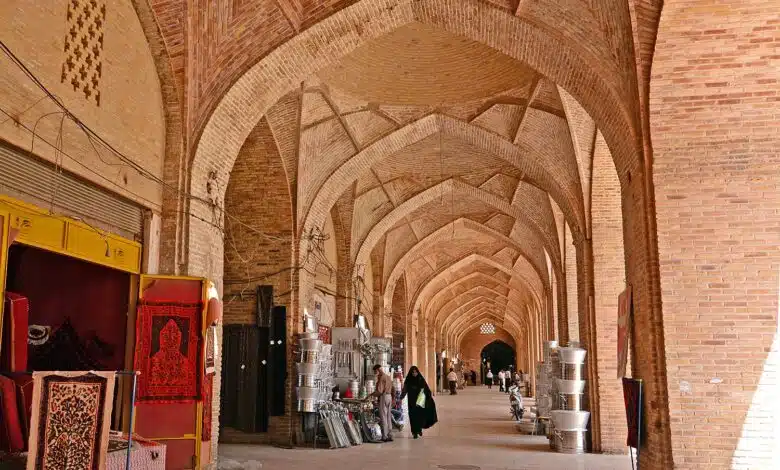 The bazaar of Kerman, a desert city located in the southeast of Iran, is one of Iran's most interesting bazaars to visit. Considered by UNESCO the second largest bazaar of the country, it is Kerman's main tourist attraction and also the city's beating heart. Made of several bazaars built over centuries, it reflects rich architecture and artistic traditions of ancient Persia. In this article, found out why you shouldn't miss your chance to visit Kerman's Grand Bazaar during your trip to Iran.
Why you must see Kerman's Grand Bazaar
Anything can be found in bazaars in Iran. There are busy crowded places, where locals and tourists come to do part of their shopping. But Kerman's bazaar brings the experience on a level higher, as it's one of Iran's biggest and largest bazaars. It's a cluster of narrow alleys, high cellar courtyards, encompassing caravanserais and bathhouses.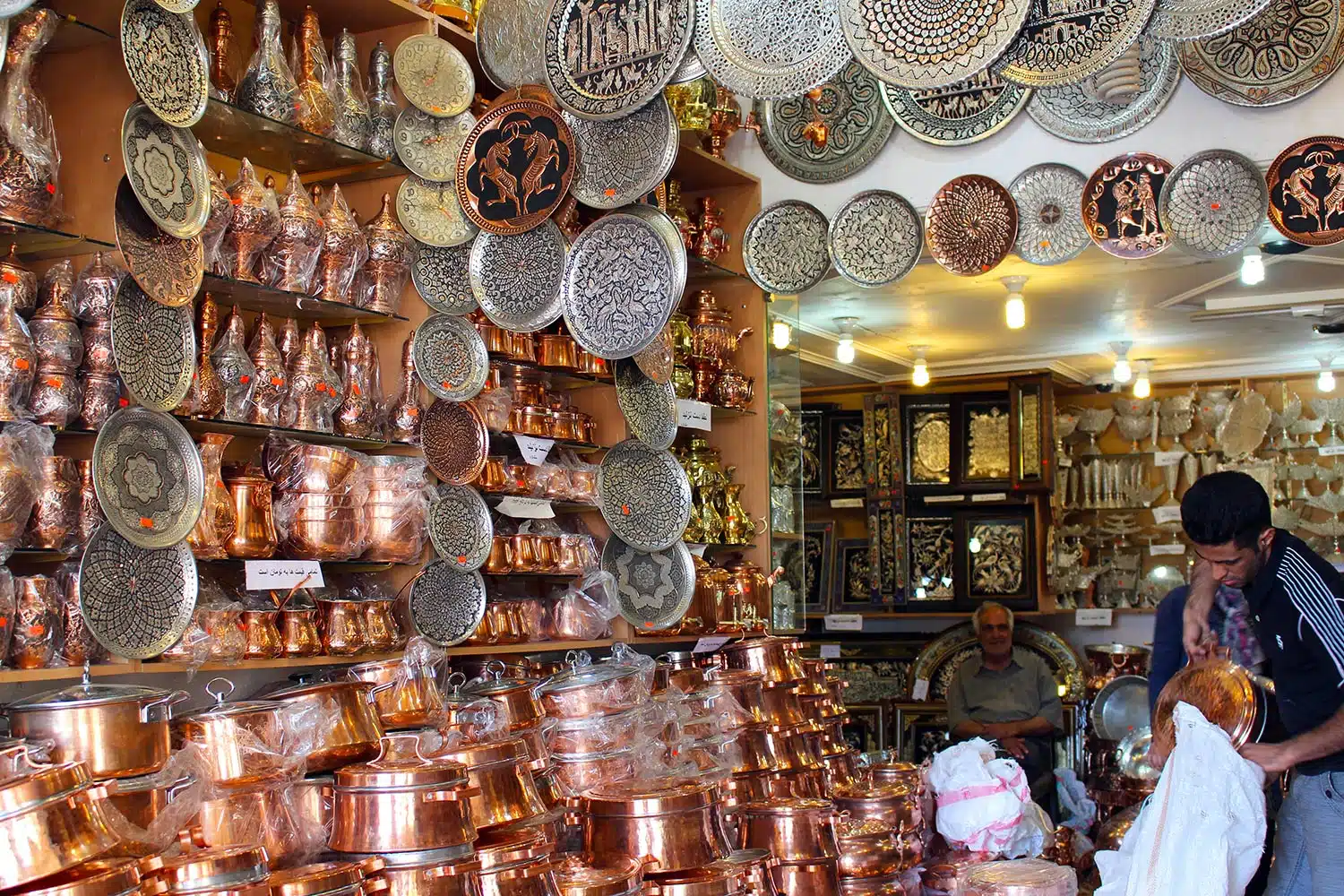 If Kerman's Grand Bazaar is so large, it's because of its location. Indeed, the city of Tabriz was located on a strategic crossroad between the West-East and North-South merchant roads, making the city, and its bazaar, a major commercial hub. This has left an influence on the construction and development of the bazaar and the plan of the bazaar itself "proves its important role", explains the UNESCO website.
Not yet recognized as a World Heritage site, Kerman's bazaar is on the Tentative List to become a UNESCO site as the complex is one of Iran's most beautiful bazaars and a "masterpiece (that) proves the man's creativity". With the time, the bazaar has become a real cultural landmark of Kerman, mentioned in many local proverbs and is still as alive today as it was centuries ago.
600 years of history at Kerman's Grand Bazaar
The construction of Kerman's Grand Bazaar started 600 years ago, under the Timurid era, a Persianate Turco-Mongol empire that rules over the region in the 15th century. This empire, whose capitals were Samarkand and Herat, was famous for brining Islamic art to its pinnacle, which can be perceived in Kerman's bazaar. Over the centuries, various parts were added, most of which under the Safavid era (1501 – 1732), giving the bazaar the blend of various architecture we now know.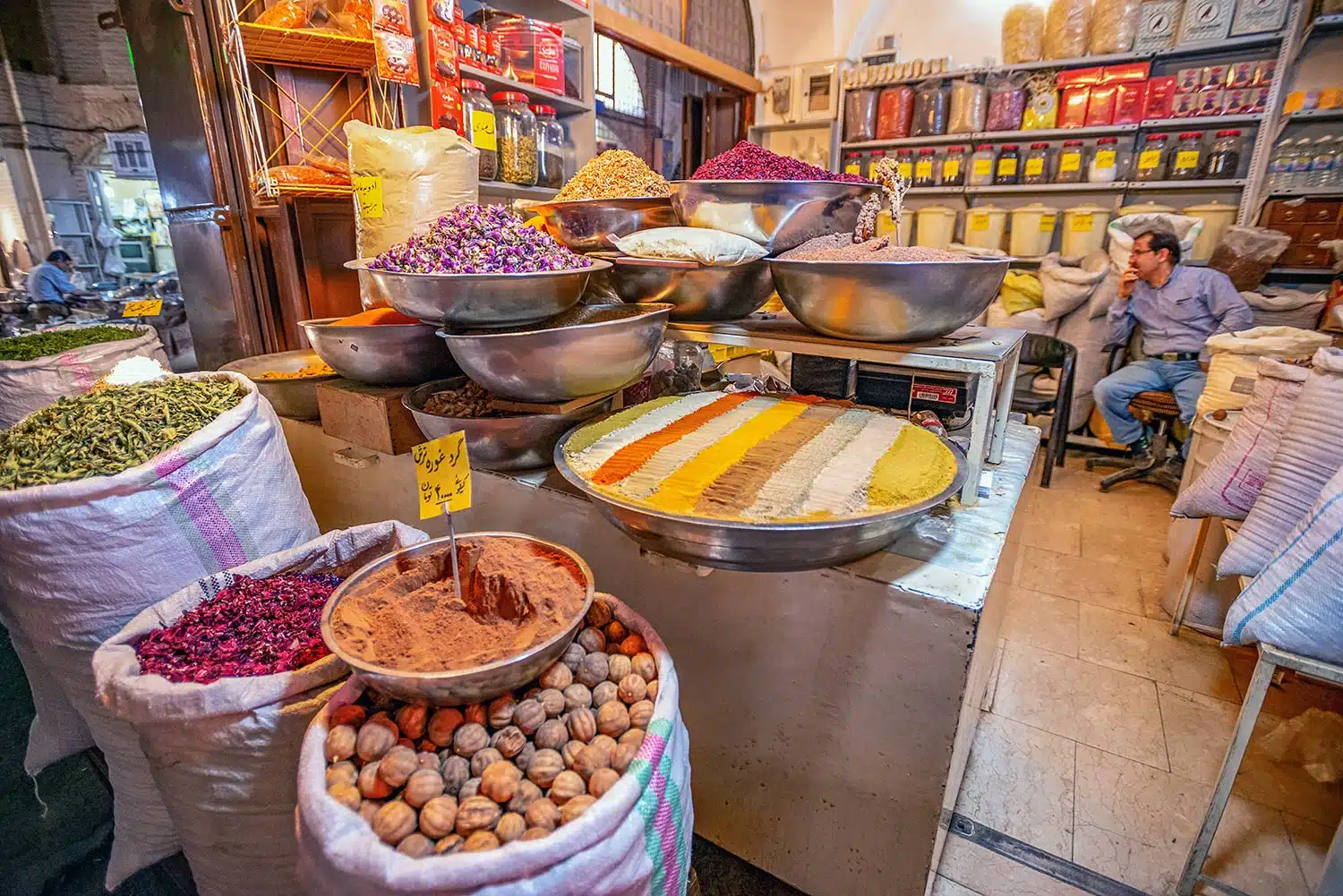 Like other Iranian bazaars, Kerman's Grand Bazaar is constituted of several areas. The most famous is the Ganj Ali Khan complex, which is the heart of Kerman's bazaar. Built around a square, the complex has a stunning Safavid architecture with delicate plater and tile works, as well as paintings that display the daily life of people under this dynasty. Inside the complex is a caravanserai, a bathhouse, and a mosque.
Another important area is Chahar Souq, that marks the intersection of the two main bazaar alleys and was thus once the busiest point of the city. Dating back to 400 years, it is beautifully decorated. Arg Bazaar is another major market, with beautiful high ceilings where was once played music to announce the market's closure.
Then comes the Vakil Complex, that contains a bazaar, a caravanserai, a mosque, and a bathhouse, considered as one of the most beautiful from the Qajar era in Kerman. Eventually, Ekhtiari Bazaar is another most see of Kerman's Grand Bazaar. It's the oldest part of the bazaar, and also contains a mosque, a caravanserai, and a bathhouse now turned into a cosy teahouse.
What's famous in Kerman's Grand Bazaar
Strolling into the alleys of Kerman's Bazaar, make sure to get your hands on some local specialties. Kerman is well-known for its spices, coming from southeast Iran and India, and for local cumin. Pistachios cultivated in the region are also among the best in the world. Once famous for its carpets, during the 17th century, Kerman remains a great place to find antic pieces. It's also well-renowned for copper, coming from the Sarcheshmeh copper mine in the region, that you can find in the Mesgary bazaar. Don't miss tasting some local sweet while in Kerman's bazaar, such as Kolompeh (walnut and date cookies), Qottab (pistachio and walnut pastries), and Komach Sehen (date-filled pie).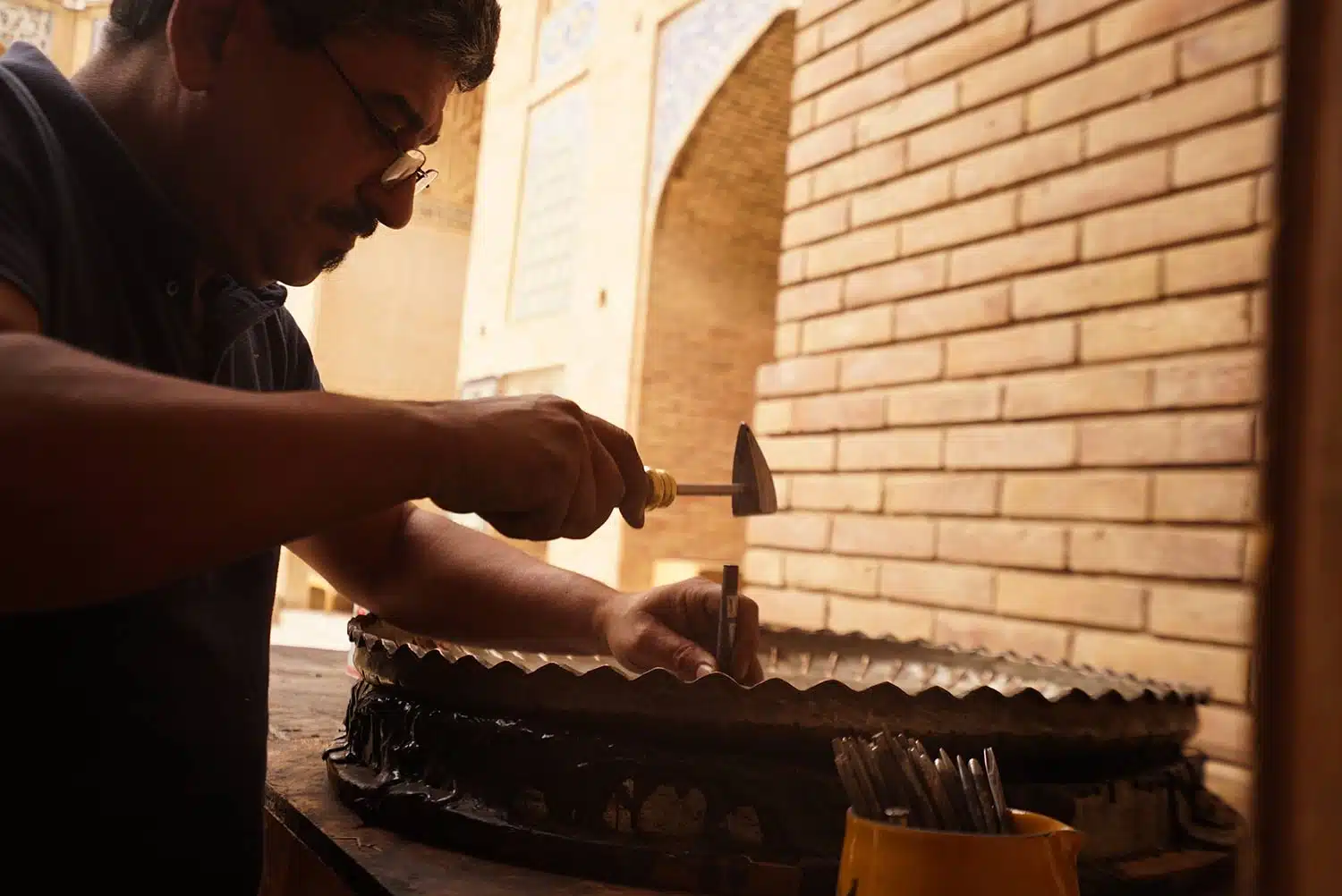 How to visit Kerman's Grand Bazaar
Kerman's Grand Bazaar is located in the center of the city, starting from the Arg Square and going until Mirza Reza Kermani Street. Its main entrances are the Arg Gate and the Mosque Gate, that were once the city's gates.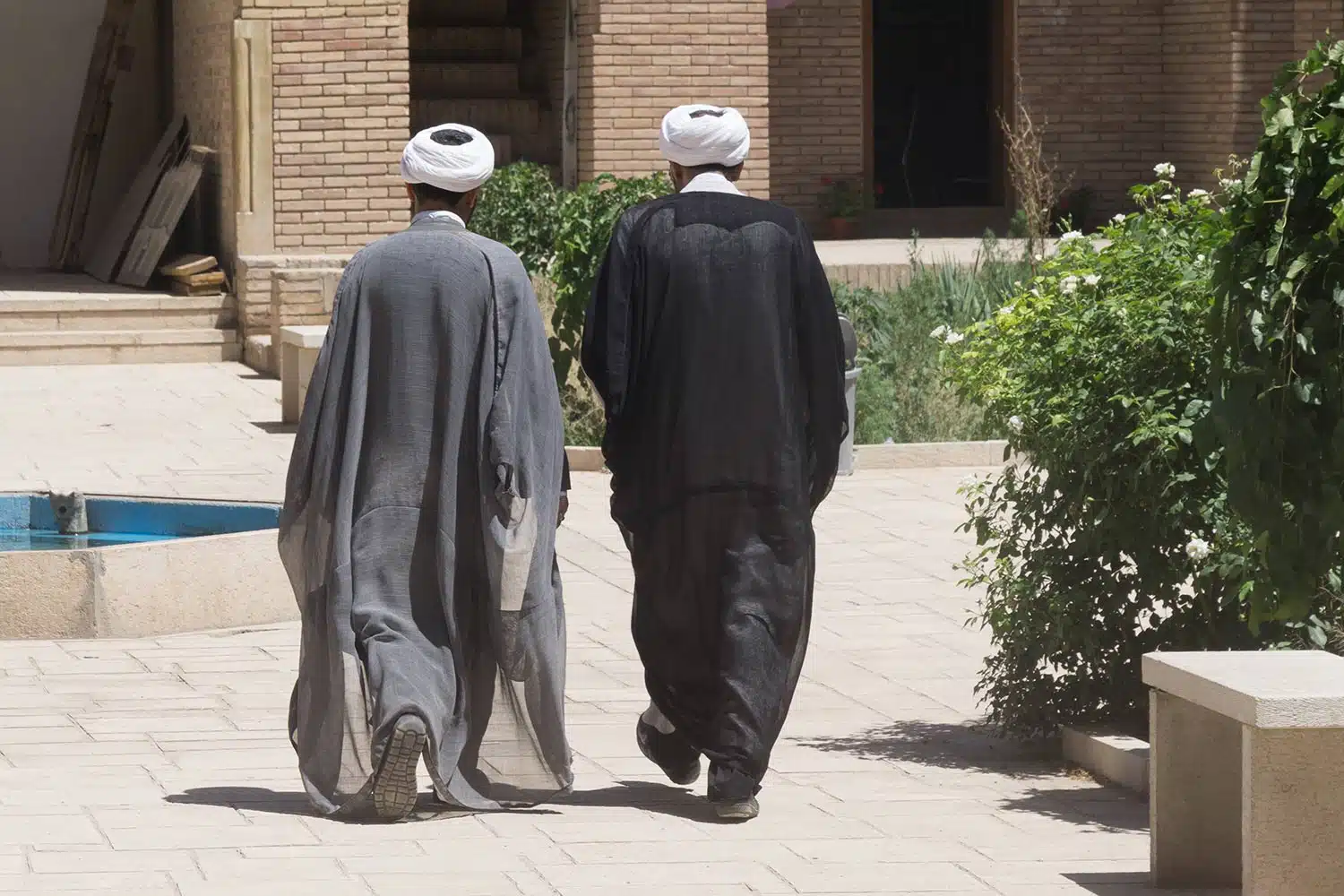 The bazaar opens every day from 9 A.M. to 9:30 P.M., except on Friday and on national holidays, when all shops are closed. The best moments to visit the bazaar are either in the morning, when merchants start to open their shops and the market starts being busy but isn't too crowded yet, and after 5 P.M., when it is full of life.
You can wander into the alleys to explore Kerman's Grand Bazaar, but the best way to visit it is to hire a local guide, that will show you amazing places you may not have discovered otherwise!