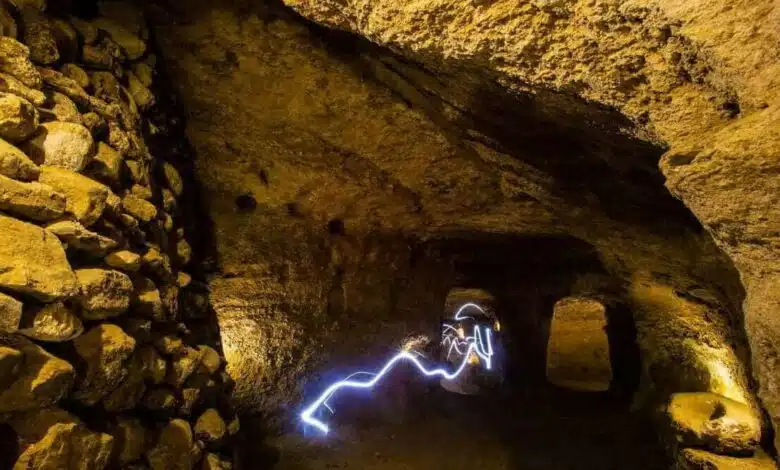 Kurd-e Olia underground city is located 45 km west of Isfahan city with an area of ​​about 20,000 square meters.
This village has been one of the Armenian villages of Tiran and Koron cities since the time of Shah Abbas I Safavid until about one hundred years ago and has gradually turned into a Muslim village.
There is an Armenian cemetery left in this village, with about 200 gravestones registered in the national register.
History
The history of the Kurd-e Olia underground city, considering the archeological evidence, the type of architecture, interior spaces, and arches, belongs to the Parthian period and is about two thousand years old.
This underground city was designed and built to live in extreme weather conditions of the region. It was also used for defense and security.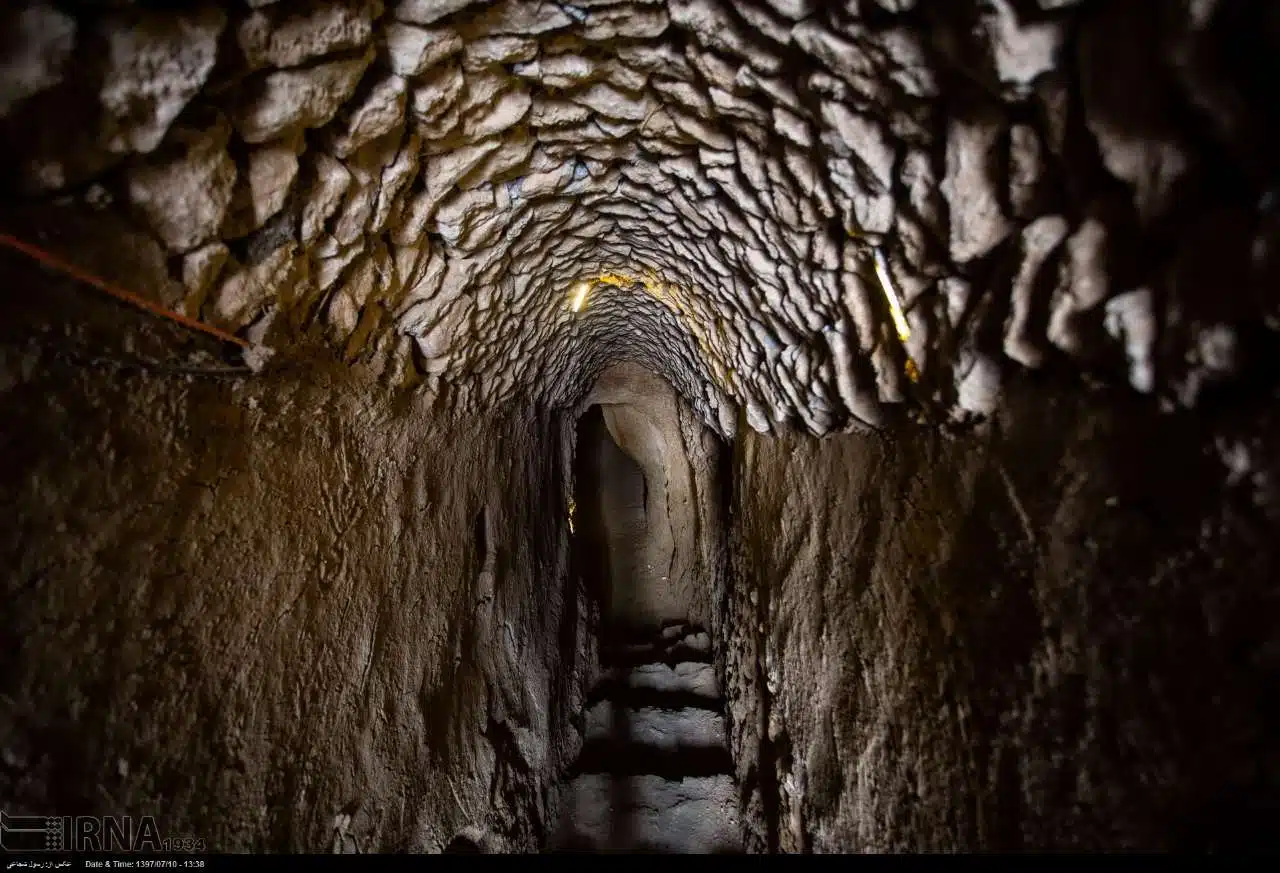 Architectural Features
This city with an area of ​​twenty thousand square meters is built in a circular shape at a depth of eight meters and has eighty entrances on the ground level. This historical building has amazing winding chambers and corridors.
A part of This historical building is similar to the Catacombs of Rome in Italy. All of these tunnels, which have wide corridors and nested chambers, have a way to each other and in the total form a large underground city.
This underground structure, which has two floors and is connected by stairs, has eighty wells, which still have water at a depth of twelve to eighteen meters underground.
The chambers and large halls of the building had different uses in the post-Parthian periods. The oxygen of this place is provided by entrance wells or tailwater. The roof of this city has a special layer and a lighting system.
All the entrances of this underground city are built toward the sunrise and are only one meter apart and none of them could be seen. Kurd-e Olia underground city has a unique design that makes it difficult to find the main routes if the enemy infiltrates it.
In 2017, this underground city was discovered by the cultural heritage of Tiran and Koron and introduced as an ancient heritage.