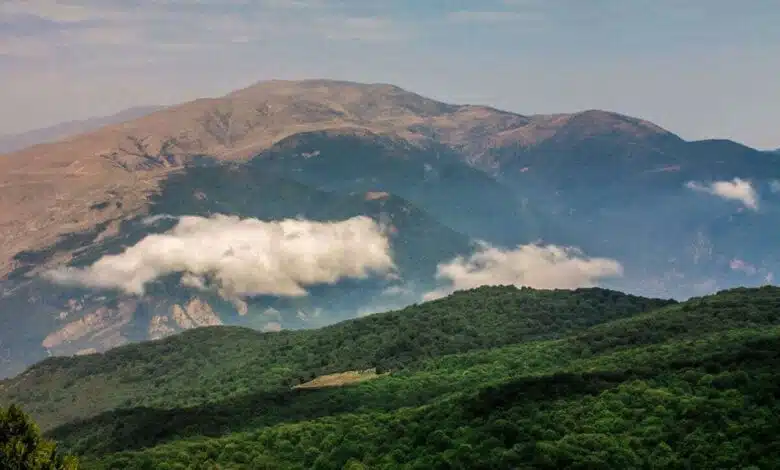 Green Mazandaran in the spring has an indescribable beauty, and the heart of every viewer will be touched by the blessings of God bestowed on the people of this region.
Mazandaran is one of Iran's most beautiful and natural places, where heaven on earth is established. This province has four different seasons with two climates, wet and cool and cold and dry. That is, the cold of spring is considered to be winter and the heat of winter is considered to be summer. In one hour in one part of this province, it will rain, and in another part, it will snow and, in another hour, we will see clear, cloudy, and sunny weather in another part.
As spring approaches, the forests of Mazandaran have found another life. Some trees have sprouted and the forest has added to the beauty of nature with violet flowers. Spring in Mazandaran is one of the most beautiful manifestations of nature. Mazandaran has a green nature in spring. With the beginning of spring, the blooming of spring flowers, and the growth of greens, another manifestation of the beauty of Mazandaran province is revealed.
Mazandaran province has become one of the most popular provinces in the north of the country due to its Caspian coast, lush forests, waterfalls, rivers, etc., which host millions of tourists every year. Mazandaran, along with many unique natural attractions, also contains dozens of historical and religious monuments that you should not miss visiting. Many tourists only know some of the areas of this province and are unaware of many of Mazandaran's sights.
The location of Mazandaran province in the north of the country has created many natural and recreational attractions in its different parts. Shahandasht waterfall in Larijan, Mirza Kochak Khan forest park at km 16 of Amol-Tehran road, Dasht Naz protected area, Noor forest park, Niloufar abi park in Sari, Sovasareh waterfall near Baldeh village and the forest and river of Panlang Dareh in Savadkoh are among the attractions. The tourism of this province is worth visiting. Besides, during your trip, you can visit Miankala Lagoon, Abbas Abad Lake, Haft abshar (Tirkan Waterfall) in Babol, Dalkhani forest in Ramsar, Lafur Dam (Alborz Dam) in Savaddkoh, Duke Lagoon, Beliran hot spring, etc.