Culture
How-To
Iran Tourism
Traveling to Iran: Essential Tips for a Safe and Enjoyable Trip
7 Incredibly useful things to know before you visit Iran.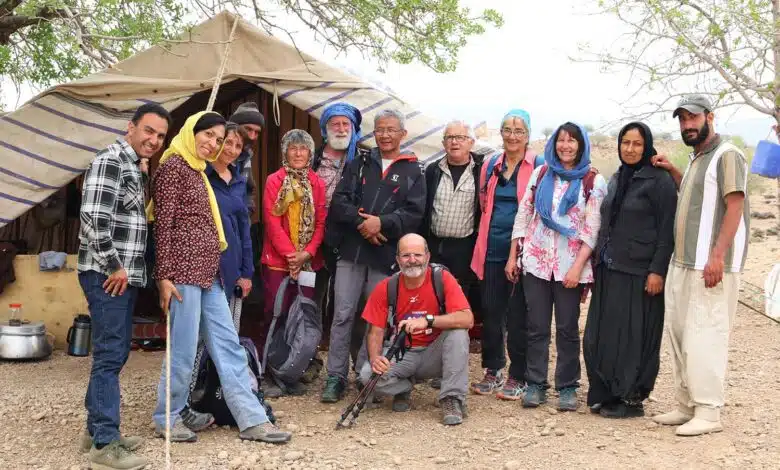 Planning on traveling to Iran? Here's an extensive list of 7 tips you must know before heading to Iran.
So, after all that searching for an amazing destination, you have now booked a flight to Iran and are excited to discover the country. Looking for basic advices? Here's a list of tips that can help you:
Local dress code is not as strict as media tells you:
Although observation of hijab is necessary in public places according to the Iran law, there is a good deal of variety for it. In Tehran, adult ladies typically wear a manteau or a long blouse along with a scarf on their head, and of course trousers, jeans or leggings. No need to overdress, just give it a good once-over cover. Gentlemen should avoid wearing shorts, boxers, and sleeveless shirts.
Money problem
The official currency here is "Iranian Rial", with the international code of "IRR". However, people use "Toman" as a common name for the money, and here begins the confusion, since 10 Rials equals 1 Toman. So when you hear the price is 10,000 [~Toman], you are probably expected to pass on a 100,000 [Rial] paper money, and It's best to ask the sales person if they mean Toman. A trick to fix the issue is to memorize "Toman" as "TØman" – this way you know one of the zeros is omitted.
The streets are tricky
Just like anywhere else, traffic jams are very common in major cities like Tehran, Isfahan, Mashhad, Ourmia, and Ahvaz. Rush hours can be a little different for each city, but it is normally from 7 to 10:30 in the morning, and 4:30 to 8:30 in the evening, and clearly subways and busses also become pretty crowded during this time.
Moreover, you may notice that some streets, avenues and squares have two or more names, old popular names and new official ones that you might see on the signs. You may have this in mind just in case. This is not a problem when using apps like Google Maps though, as they can search both new and old names.
Jaywalking is quite common, but if you are visiting around the cities, be careful with the vehicles passing by, in particular when crossing the streets and even on zebra crossings. Are you travelling with kids? Be more careful. The drivers normally will not stop at once for the pedestrian as you may expect, unless you actually make your way to the other side. Besides, motorcycle riders are free spirits with little limits. Here, drivers have their norms and orders and traffic patterns are comparable to South America rather than Europe.
Narrative street-crossing in Tehran:
Restrooms for all, but not toilet papers
The nature is calling in the middle of a pleasant walk? Go to the nearest park or square in the area, and you usually will be lucky to find a public toilet (especially in big cities), mostly under the name "WC". Gas stations and shopping centers are also the places you can consider to find restrooms in. Mosques are sacred places, but in case of emergency you can use their water service. You can also use some apps (mentioned in the following title) to find closest public toilet. While urinals are pretty uncommon, many public toilet services include one or more rooms with western type water closets, along with the usual Asian squatting pan types. Washing liquid is often available too. But the challenge here might be toilet papers. Other than in hotels, restaurants, museums, etc., you will barely see toilet papers in public WCs due to Iranian culture of cleansing with water. So it is wiser to bring or buy your own toilet paper in advance, or at least have a pocket tissue with you.
Last hint about restrooms, people may or may not wear slippers inside the house, but most of them have a single-purpose pair of slippers in their bathrooms that are defined for the bathroom only. So if you are invited to someone's place or have rented a private local suite or apartment, you might leave the special slippers where they belong after using bathroom.
Mobile apps come in quite handy
The growing number of useful mobile applications in Iran has provided easy and fast access to various services. Here's a list of critical apps with an English language option you can use to have a better travelling experience. To use them online without WIFI, you can buy an Iranian SIM card as soon as you arrive in Iran to go online via mobile data.
Navigation and public transportation: The well-known Google Maps will help you find your routes to different destinations. Although Iran public transport or bike paths are not available in the app, it is still very useful and many places in the cities are marked in the maps too.
How about when you go underground to use subway in Tehran? Tehran Metro is a user-friendly app designed with functions like subway stations map, nearest stations, path finding and time estimation.
Also, if you are confident enough to rent a car and drive, Waze is quite popular among people and knows many shortcuts to escape traffic jams.
Public toilet: As mentioned before, there are a couple of Iranian apps showing WCs near you, Closest WC is an easy one to use.
Online taxi: Snapp and Tap30 (pronounced "Tapsi") are the two most popular online taxi applications in Iran that are active in most major and some smaller cities. The working styles are much like Uber, and both of them support more than two languages including English (Snap supports French too). Note that they require a unique Iranian mobile number.
VPN apps: Along with a number of websites, Facebook, Twitter and a couple of other social media are blocked access in Iran. Meanwhile, a lot of people, as well as many political officials, use them regularly without much difficulty. A simple search in app stores will let you find your little helpers!
Messaging: Last year an internet researcher, Amir Rashidi, said:" Telegram means the whole Internet for Iranian users", and he was kind of right. People use Telegram for messaging, blogging, reading news, to store or transfer files, to coordinate meeting and plans, and as a shop window for their business. Being blocked since a year ago, people still use it as before. Recently What'sApp has gained its position as the alternative popular messenger.
Google Translate: Needs no introduction. By simple use of this app, you can communicate with others, especially when shopping. Remember not to give your phone to people in the street, just show them the screen.
Helpful greeting tips
Making friends in Iran is easy. People will get social soon, and do not be surprised if they (not everybody, though) start ta'aroffing around or asking a few personal questions. All these are signs of friendship.
People normally greet same sex with handshake, hug or kiss on the cheek. When meeting religious people however, keep in mind that they usually do not greet opposite sex with hug, handshake or kiss, yet they will greet you sweetly. It can also be different for each region. But how do we tell? Do not panic. As a safe global norm, it would be better for gentlemen to wait and see if their new female friend offers a handshake or hug when greeting. If so, go for it. If not, just a smile with a nod or a hand wave will do the job. Ladies face fewer limits. Offer your handshake if you feel they are ok. Chances are they will shake your hand, and if they smile and i.e. just bow with hands on the chest, go on greeting without shaking hands. But in any case, take it easy. Most folks are easygoing and will understand the funny situation; also many of them just have the regular greeting rules as you.
See how Iranian Foreign Minister, Javad Zarif handles the handshaking problem meeting Federica Mogherini:
Check the calendar
During the month of Ramadan it can be difficult for travelers as many food stores are close during the day. At times around the Iranian New Year which occurs on March 21, more people inside Iran go on holiday, so it can be more difficult to secure accommodation.