Isfahan
Naqsh-e Jahan Square: Esfahan's Timeless Glory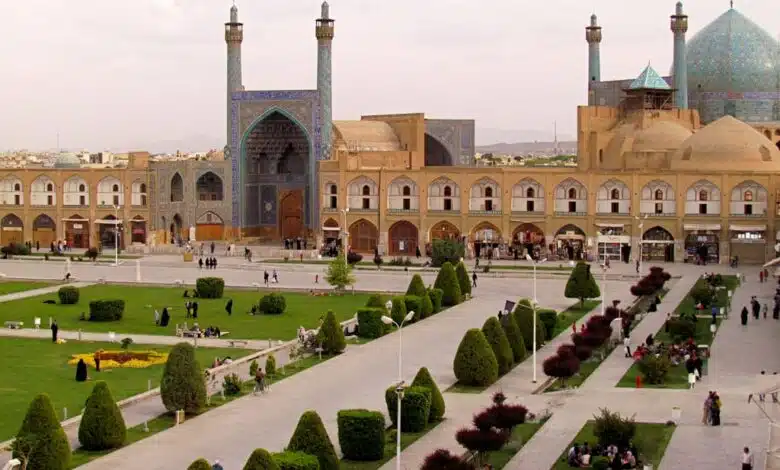 Naghsh'e Jahan Square is situated at the center of the city of Isfahan. It is an important historical site and one of UNESCO's World Heritage Sites. The square is surrounded by buildings from the Safavid era. The entrance to the Grand Bazaar and the Imam Mosque are opposite one another on the short ends while the Ali Qapu Palace and the Sheikh Lotfollah Mosque face one another on the longer sides.
This square is from the period of Shah Abbas I. The perimeter of the square forms a rectangle with two long sides and two short ends. It has a length of 500 meters from north to south with its width being approximately 165 meters. It is completely surrounded by decorated arcades and a bazaar, with the center of each side marked by a monumental building.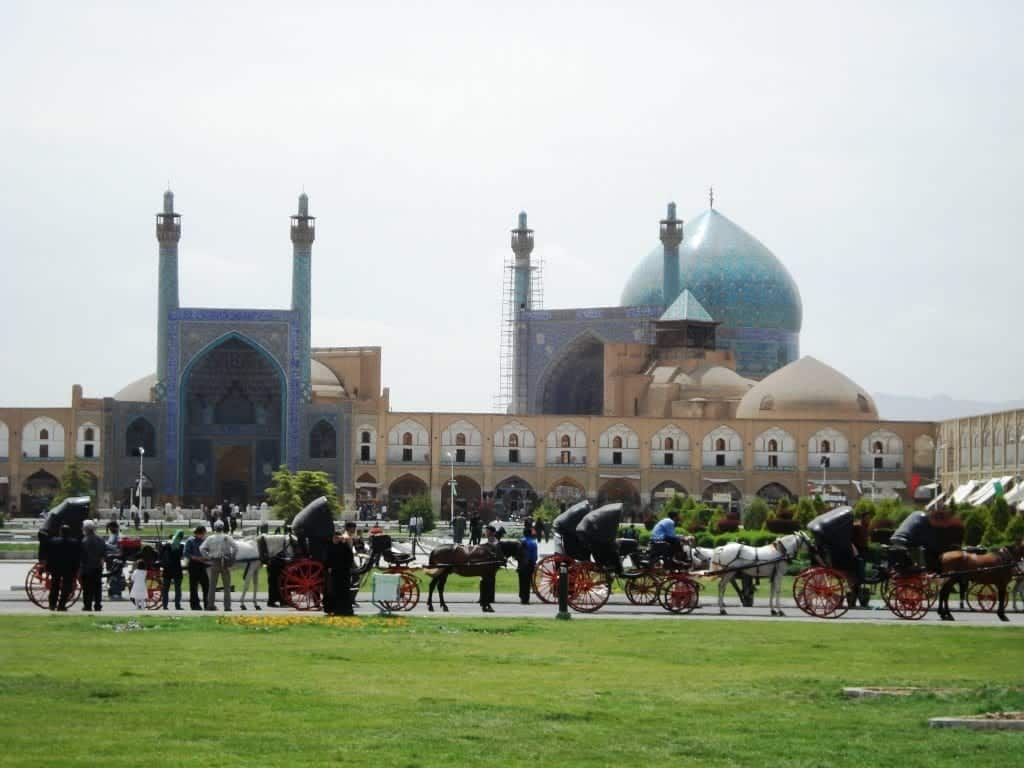 During the reign of Shah Abbas I and his successors, this square was an area where festivities, polo, dramatics and military parades took place. The Safavid King Shah Abbas selected an open area of ground between the older Seljuk city and the Zayandeh River. This market place was taken as the centerpiece of the new city and Shah Abbas laid out an immense square, the Naqsh'e Jahan Square, nearly 1700 feet long — twice the size of Red Square in Moscow, seven times the size of St. Mark's Square in Venice. Naghsh'e Jahan Square is the second-largest square in the world (after Beijing's Tianamen Square).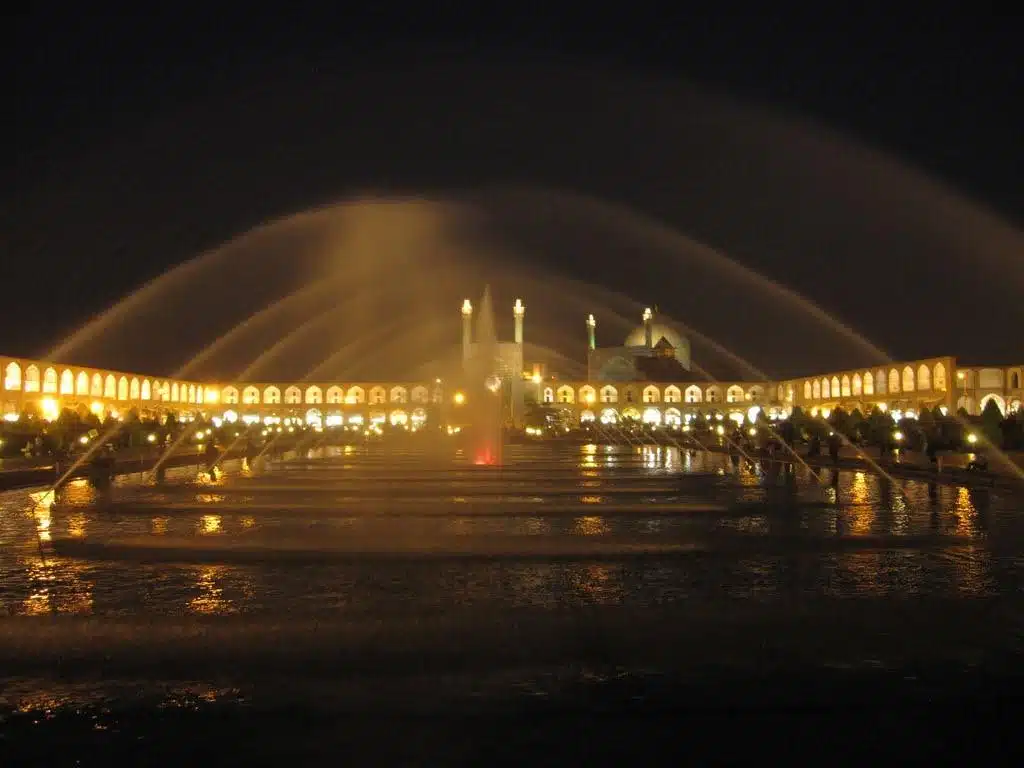 Currently Naghsh'e Jahan Square, wherein once a vast array of precious Iranian handicrafts and artworks were offered, has turned into a park and a shopping center with shoddy Chinese handicrafts and goods.
Naqsh-e Jahan Square, is a square situated at the center of Isfahan city, Iran. Constructed between 1598 and 1629, it is now an important historical site, and one of UNESCO's World Heritage Sites.