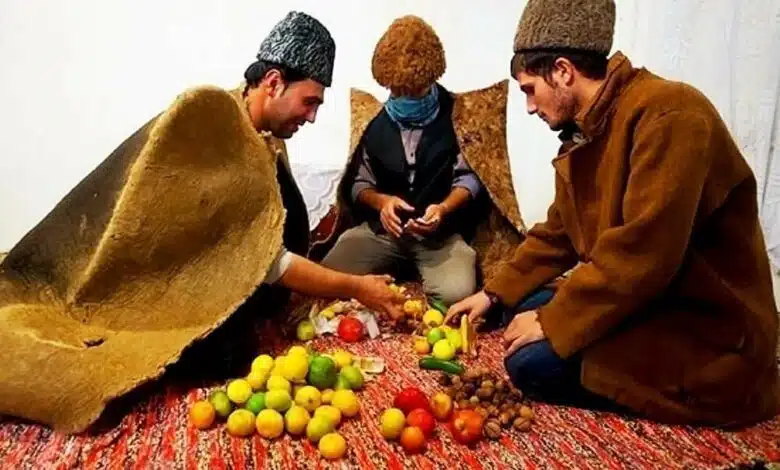 The name literally means 13th night of the month of Tir. It occurs on 12th of Aban, the 8th month of Persian calendar, and is celebrated in province of Mazandaran. It's history goes back to pre-Islamic era of Iran, and is mentioned in accredited history book of Tarikh Tabari. The celebration has specific procedure, 13 different kinds of edibles are prepared and members of the household should stay home for that special night.
Preparation for the ceremony
A few days to the celebration, families start preparation. They clean up the house and grind wheat and rice for baking cookies. One of the sweets that is made for this night is called Peshtzig and is made of wild persimmon, walnuts, sesame seeds and sugar.
Another one is Piseh Gendleh consisting of minced walnuts, rice, rice flour, sugar or honey. These sweets, with other goodies such as pomegranates, oranges, melon, meddlers, raisins, pumpkin seeds, hemp seeds, silver berries, toasted wheat and garbanzo beans, and Persian halva are placed and decorated on the table.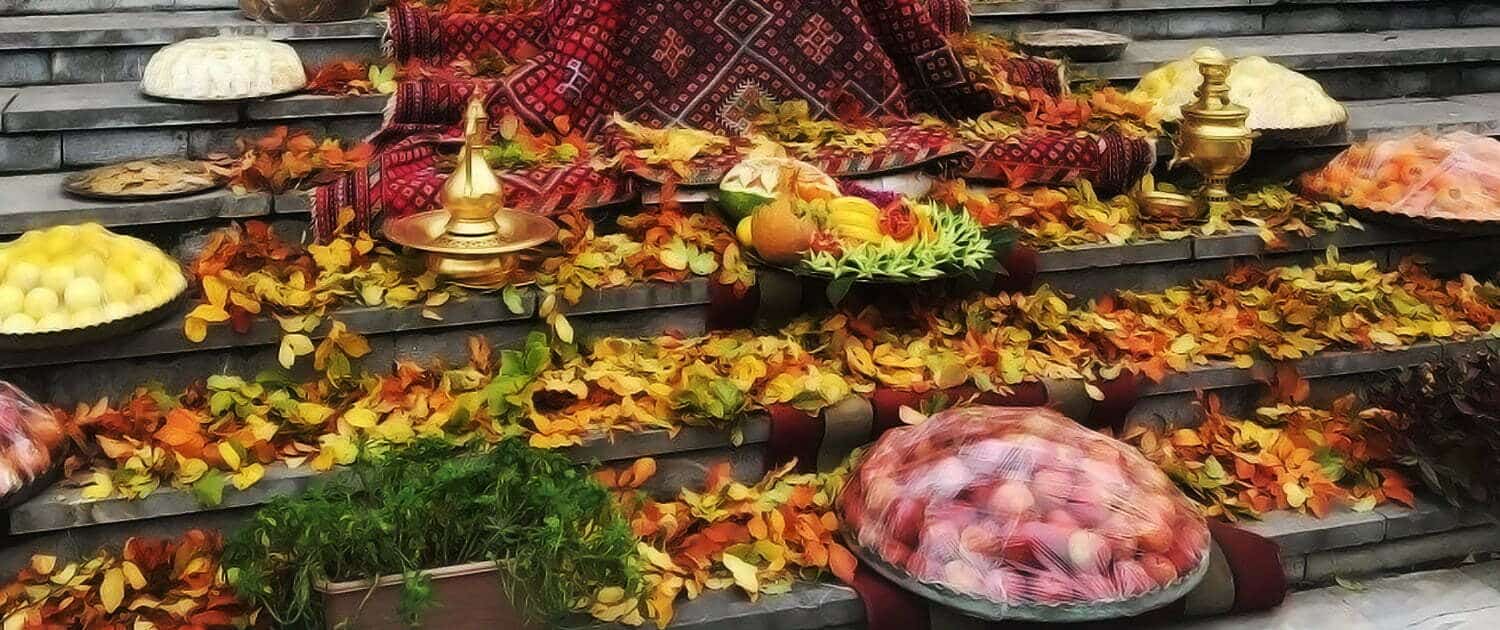 More about the ceremony
The ceremony begins at sunset of 12th of Aban (November 3rd) and lasts until midnight. A young man is chosen to be the most important figure of the night. He has to bathe himself (in some places in a cold river). Then he wears long old clothes and paints his face. They used to wear a hat that had straws hanging from its rim so the face was not recognizable.
These days they even use masks for that reason. If the person is a descendant of Prophet Mohammed, he should wear a green shawl around his waist. This person is called Laal for this night.
Two other people accompany him. First is Laal Shish who carries 6 wands that were recently cut from willow or mulberry tree. The second person who is called Laal Maar, carries a bag to collect things that Laal receives for the night. Sometimes only one person takes role Shish and Laal Maar.
The three people go door to door and two assistants of Laal have to knock, sing and let the host know that Laal is at their door. When they enter, Laal is not allowed to speak a word. He should ask for gifts only by his gesture and Laal Maar helps him and retells what he wants.
They receive gifts such as fruits, sweets or money. He then gently hits members of the house with one of the wands and people believe that being hit by Laal's wand will bring them good luck.
If there is an unmarried girl or a sterile woman, Laal hits them several times with the wand so the girl gets married and the woman bears a child in the following year. It was believed that when Laal hits someone by wand, that person won't get sick throughout the whole year.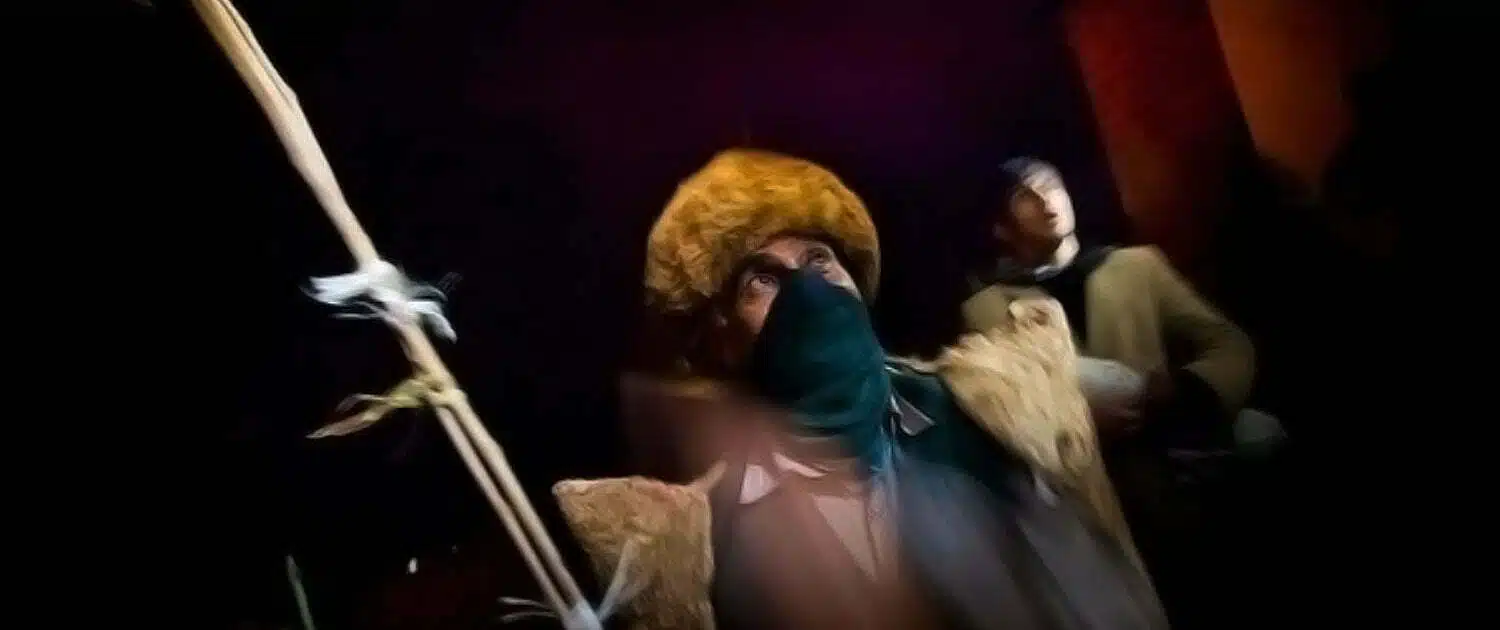 To experience the ceremony
In cities of Mazandaran such as Babol, Qaemshahr and Amol, Tir Mah Sizdah Sho is celebrated by government institutions as well, and contains programs such as poetry night, folklore music, folklore plays and games and storytelling. But to get the authentic feel of the celebration, one needs to experience it in local homes.
Finally, Tir Maah Sizdah Sho happens between planting and harvest seasons, and it is a sort of thanksgiving of farmers for last year's crop and to wish for a great harvest this year.