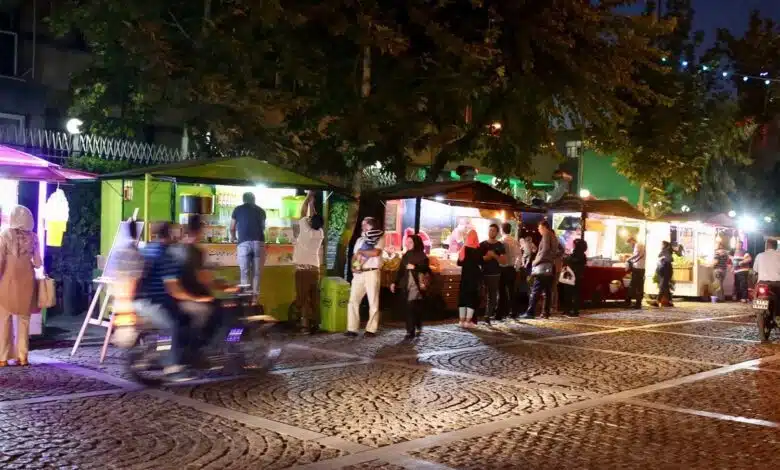 There's no more way to explore a city and get to know the locals than to pound the streets, and walking tours have become so popular that many cities offer endless themed routes to keep the tourists on their toes.
In spite of the fact that Tehran is Iran's capital, it is among the most underestimated cities in regard to its touristic attractions. Often, Tehran gets eliminated from the list of tourists or is replaced with another city in Iran. But I can assure you that would be a great mistake, and I don't say this just because I am deeply in love with this city!
Tehran is a cosmopolitan, yet historic city that has its own charm. As well as many old streets full of ancient houses and buildings, Tehran is becoming more and more beautiful each day with its increasing number of restaurants, coffee shops and amazing bookshops.
So, if you are one of those travelers who loves discovering a city on foot, join me here to take you to the best streets to walk and wander in Tehran!
1. Valiasr Street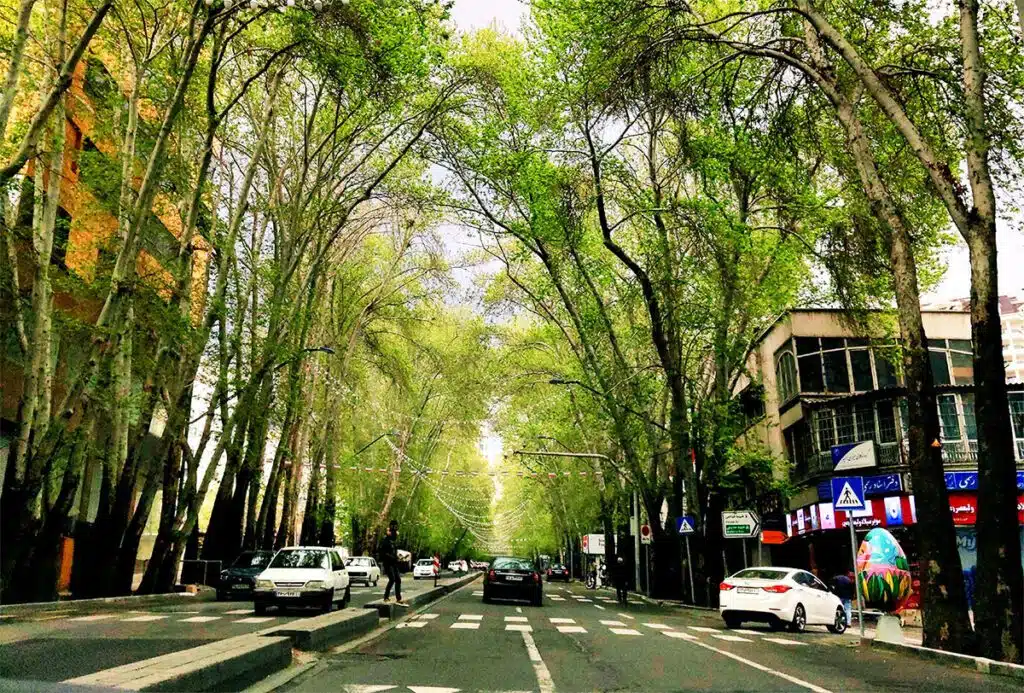 To me, Valiasr Street is Tehran's unique signature. A street stretched from south of the city to the north, ending in one of the most beautiful parts of the city. The street is the longest in the middle east, and probably one of the longest in the world, considering that it runs 12 miles (19.3 kilometers).
Starting from Tehran's railway station, Valiasr streets goes up and moves toward the mountains in the north.
So, while walking, you will have the view of the mountains in many parts, in addition to its famous oriental plane trees. The trees make a tunnel when you reach to the northern parts of the street, from Parkway to Tajrish Square.
The scenery created by these old trees will take your breath away, no matter in which season you are visiting Valiasr. Don't miss out on visiting Saa'i and Mellat parks in this street, as they add character to Valiasr Street and are surely worth visiting.
2. Si-e Tir Street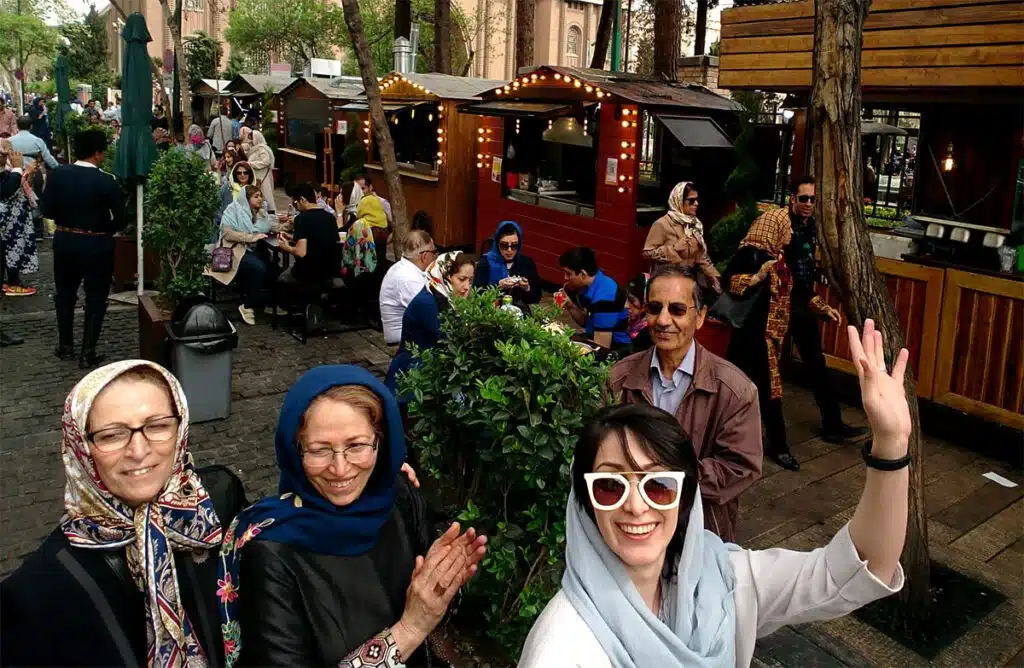 Si-e Tir Street has transformed into one of Tehran's most popular hotspots for both young people and families over recent years.
The street starts from the southern entrance of Imam Khomeini Street and ends at its northern end, somewhere around the intersection of Jomhouri Street and Mirza Kuchak Khan Khan Jangali Street.
It turns to a totally different place during the night, when people go to eat out here, as you can find many different types of foods.
During the day, though, it is a pedestrianized street where you can enjoy visiting the old buildings of some of the most important museums of Tehran, like the National Museum of Iran and Abgineh Museum, some beautiful old churches and even an ancient synagogue!
3. Shariati Street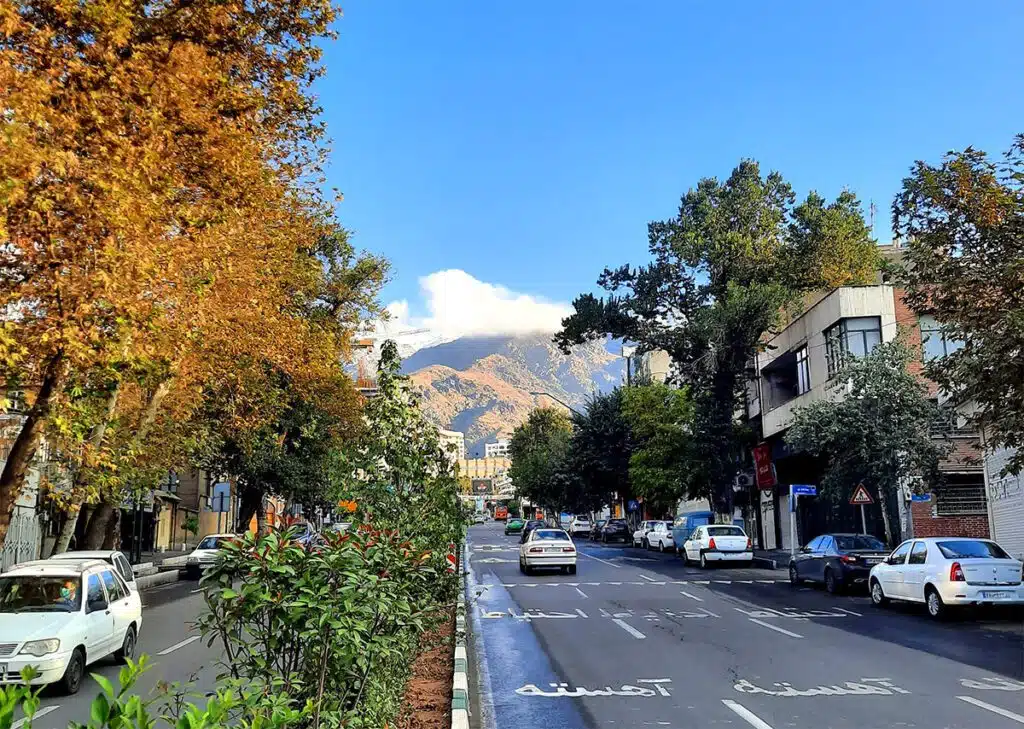 Shariati street is another beautiful street in Tehran which surely is worth a walk. The best part of this street for walking starts from Seyed Khandan bridge to Mirdamad and then up to the Dolat and Zargandeh Streets.
The street is fairly wide and full of old trees and during the night, it has a lovely ambient, even because of many shiny stores selling chandeliers! You can continue this street until the end and get close to Tajrish Square, but bare in mind that it is a steep street going up, just like Valiasr and might be a little bit hard walking it to the end.
4. Enghelab Street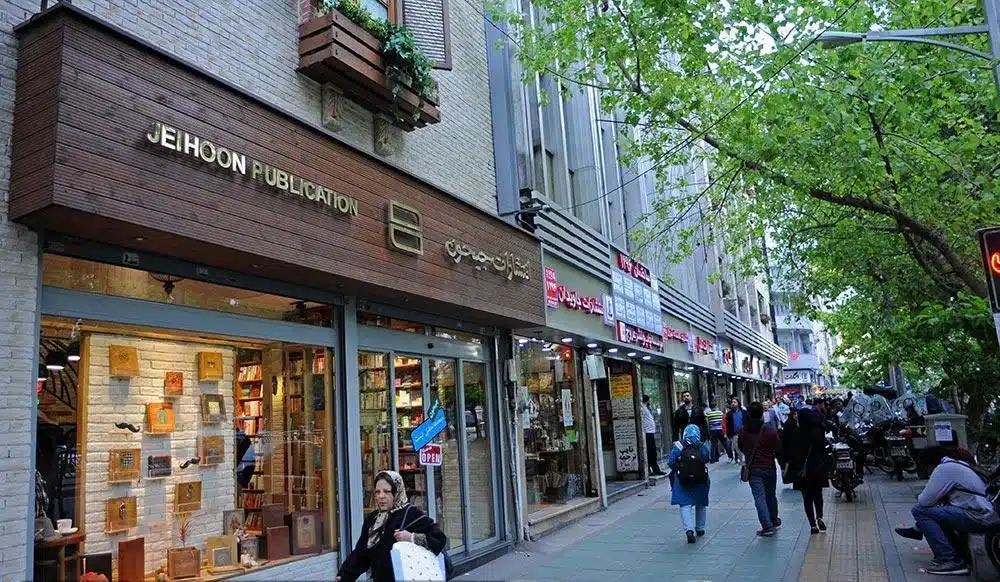 Enghelab Street in Tehran has been one of the busiest and most popular streets of the capital for many years now.
The street's fame rests on its many bookshop and because the university of Tehran has located here too, it always has one of the most dynamic social ambient in the city.
The bookstores here are among the best bookstores in Tehran and you will also see many people selling books on the street, too.
While being there, don't forget to have a coffee in Faranseh (French) pastry shop, which is one of the oldest in the city.
5. Nejatollahi (Villa) Street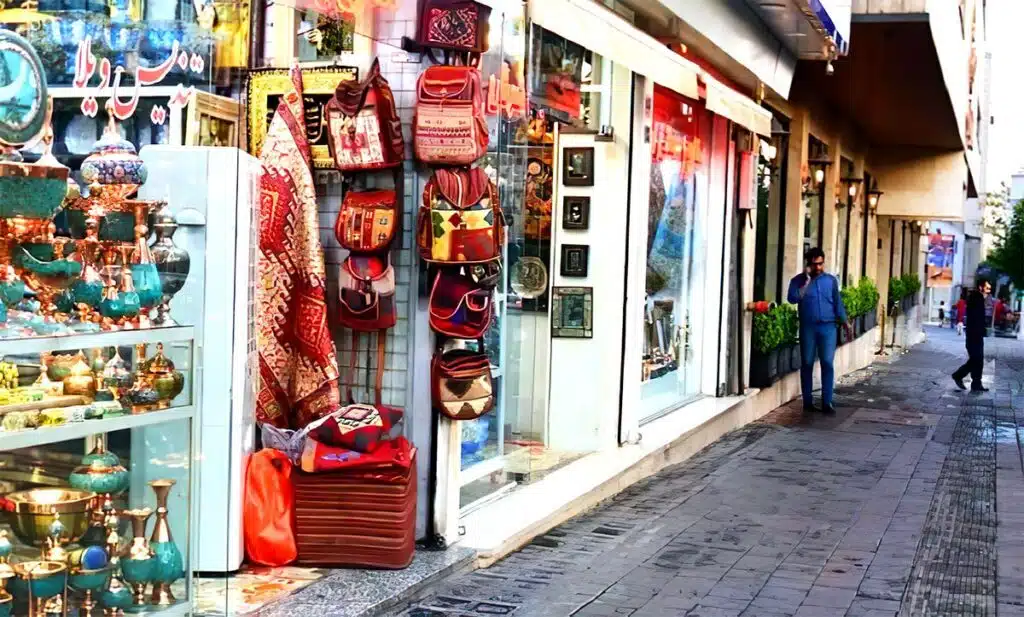 Nejatollahi or Villa is also one of the oldest streets in Tehran and in the recent years, it has turned to one of the best places for people who love discovering tea houses and coffee shops, along with other streets around.
These places are a little bit different from a normal coffee shop, as they are usually an old house converted to a coffe house.
Under Karimkhan bridge, and around this area, check places like Nashr-e-Sales coffee shop, Type cafe, Tehran cafe and Godo Gole Yas cafe.
You will definitely enjoy being in a 100-year-old house which is now a place to sit, drink and relax.
Another place to visit is the Vila street itself, which is a center for handicraft shops and even window-shopping here is a feast for the eyes!