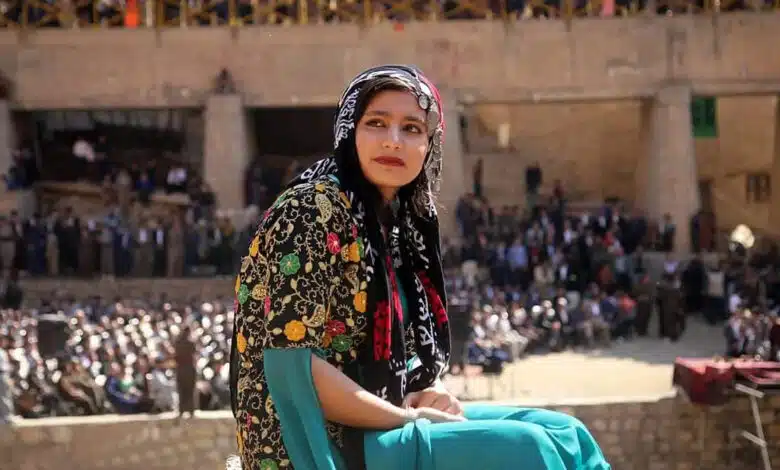 Nowruz is the Iranian New Year which corresponds to the spring equinox, the first day of spring in the solar calculation of the number of days in a year. The Persian language word translates as "new day."
Nowruz is the Iranian New Year which corresponds to the spring equinox, the first day of spring in the solar calculation of the number of days in a year. The Persian language word translates as "new day."
A number of ancient kingdoms and cultures of the Mesopotamian region celebrated some form of spring rites as a passage of renewal, and the beginning of Nowruz celebrations is undoubtedly connected.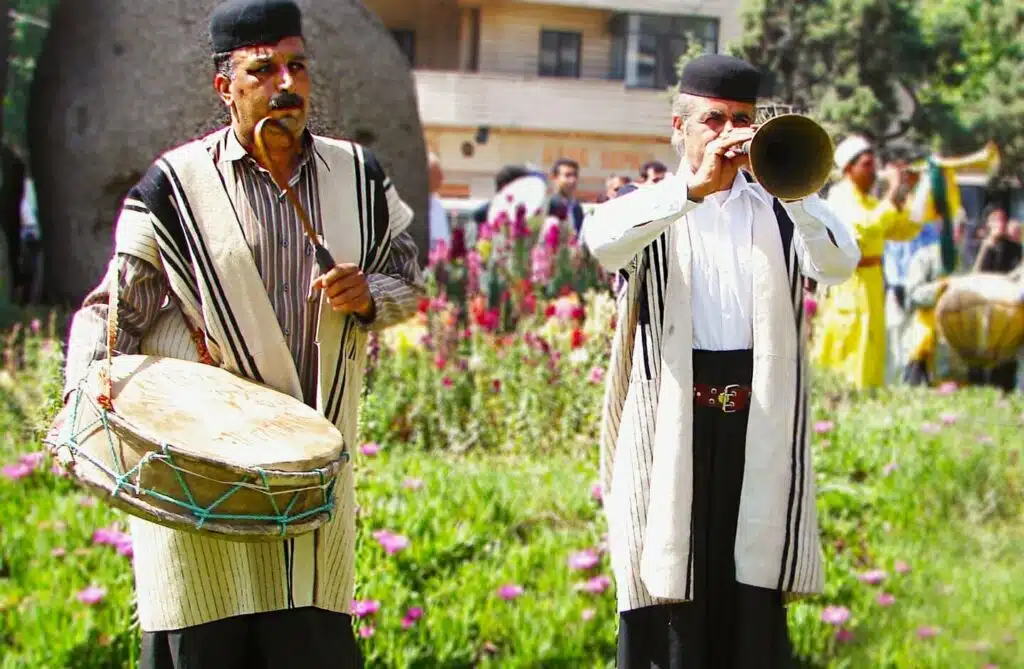 However, though ancient in origin, the modern celebration of Nowruz has unique characteristics that have been molded in the Iranian experience. Most significantly, the beliefs of Zoroastrianism have influenced Nowruz.
The renewal of natural life blended symbolically with the struggle between the dual Gods of Lightness and Darkness. Nowruz marked a turning point, the triumph of hope over despair, as the forces of darkness (winter) began to give way to the goodness represented by light (spring).
Nowruz has been throughout Iranian history a time of great celebration. Though the actual New Year's Day is March 21st, the celebration of Nowruz continues over several weeks with a number of customary symbolic rituals relating to the concept of renewal.
Haft Sin
Among these are the setting up of a household table which contains seven items (Haft Sin), the names of which each begin with the letter of the Persian alphabet "sin" (S in English).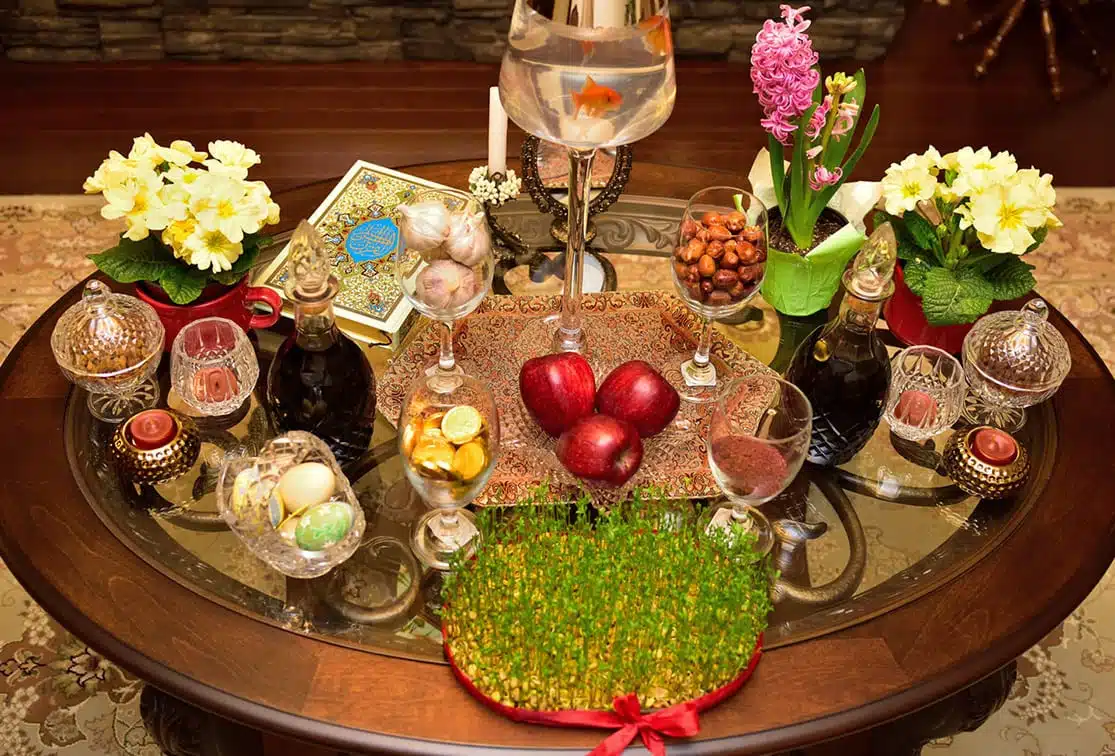 Each item represents some aspect of renewal, such as fertility, beauty, love, health, and the like. Other rituals involve cleansing of the house and going on a picnic on the 13th day of Nowruz to both enjoy the renewal of nature and to toss out the lentil or wheat sprouts that have been part of the Haft Sin, thus symbolically ridding the household of "evil spirits."
Nowruz and jumping over the flames
Another symbolic, and fun, ritual is the building of a bonfire on a certain day of Nowruz and jumping over the flames. Nowruz in modern-day Iranian society has its secular trappings. It is the major holiday of the year, a time of two weeks' vacation from school and the closing, or skeleton operation, of government offices.
It is also a time of personal renewal, exchanging of gifts, and a general celebratory atmosphere.