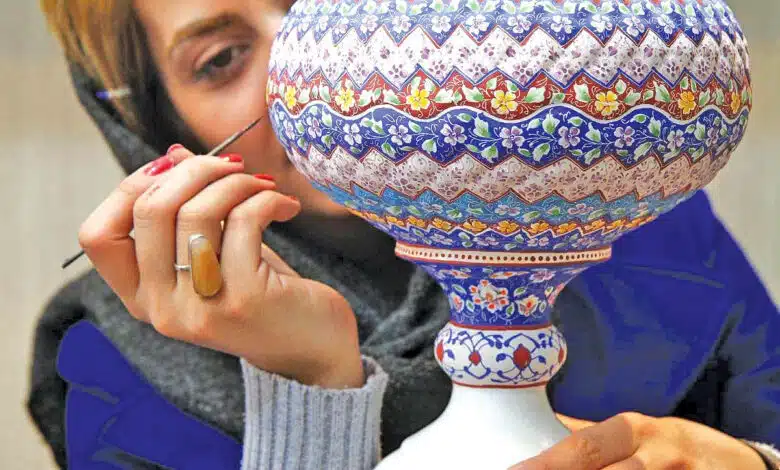 Immerse yourself in the cultural richness of Iran and bring back memories that last a lifetime with these 10 famous souvenirs, such as intricately designed copperware and colorful ceramics.
Discover the most beloved souvenirs of Iran with this guide to the top 10 iconic items, including exquisite Persian rugs and delicate silverwork.
Souvenirs are the best reminders of a trip to any country. They can act just like photos; souvenirs freeze time and the memory of exploring a new destination in a tiny object. When you look at them, they joyfully bring back a flood of memories to you.
There are unique handicrafts and souvenirs that you can't find anywhere else but in winding ancient bazaars of Iran. They are manifestations of thousands of years of art, expertise, and innovation of Iranian artists. By purchasing at least one of these 10 famous souvenirs of Iran, you'll take back home a part of this ancient country with you.
1. Traditional Fabrics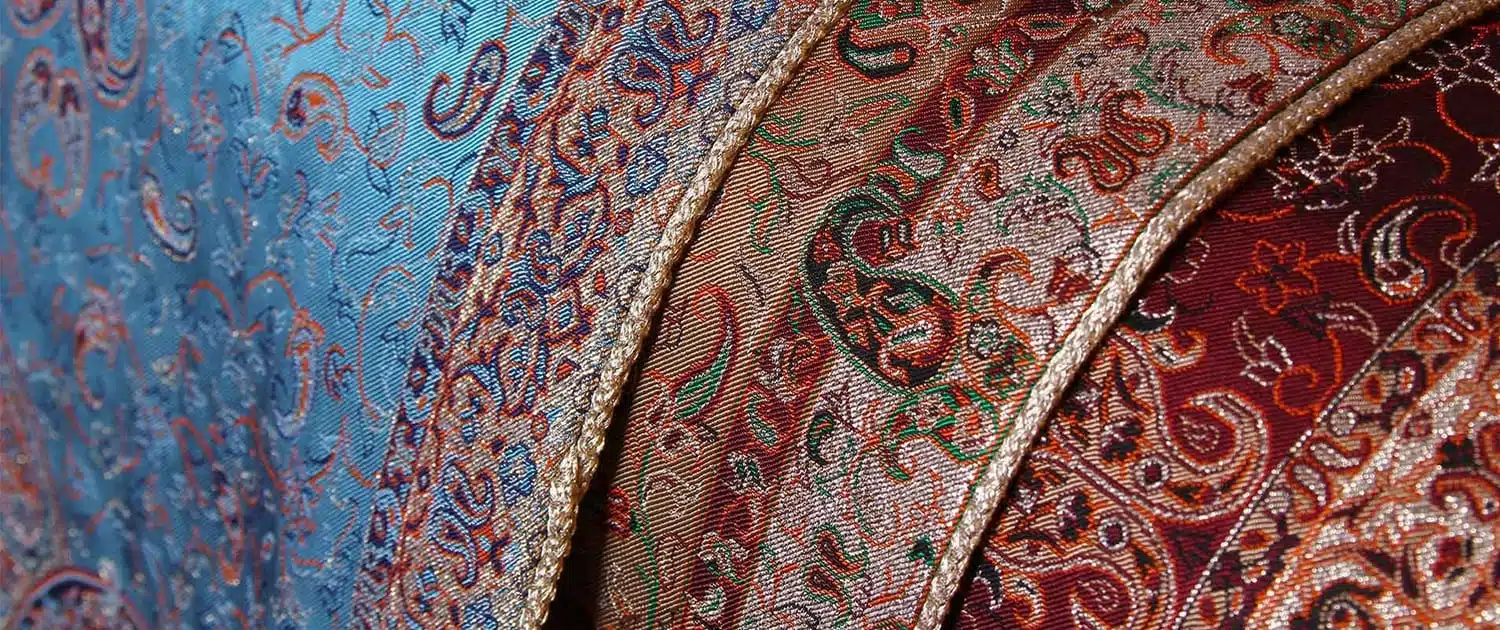 Each city in Iran produces its unique type of fabric. It is also observable in the traditional and local costumes of different cities. For example, Qalamzani is a special print technique used in Isfahan to create Iranian patterns on fabrics. Pateh is the art of women in Kerman and they generate abstract patterns on thick woolen fabrics with colored cotton sutures. Termeh comes originally from Yazd and is the art of printing paisley designs on silk fabrics.
2. Sweets, nuts, and spices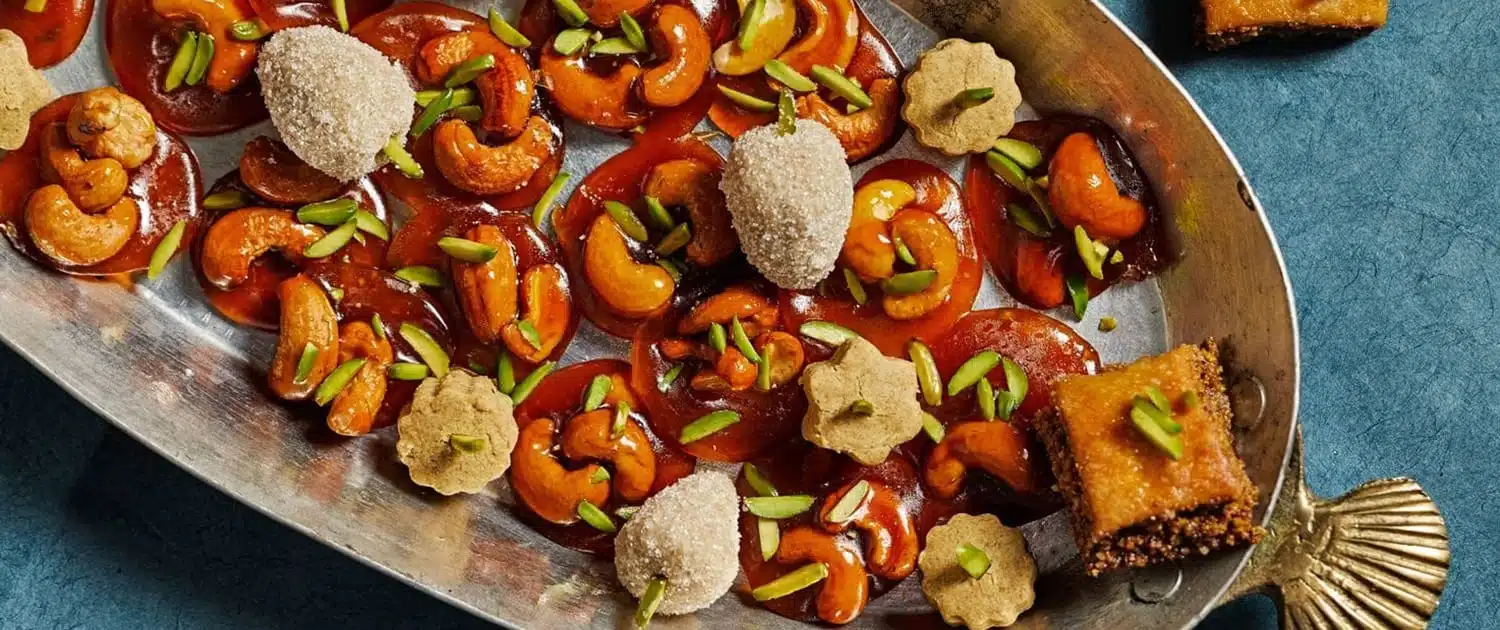 Iranians are famous for having a sweet tooth. There are hundreds of types of sweets produced by each city in Iran. Those who love sweets will be fascinated by Sohan of Qom and Gaz of Isfahan. Besides, Iran is considered to be the center of pistachio production in the world and is the best place for foreign tourists to buy it as a souvenir. Saffron is another famous souvenir of Iran, known as red gold and is widely used in Iranian foods and pastries. Mashhad is the main city producing saffron in Iran. Rosewater is another great souvenir of Iran which is mainly produced in Kashan.
3. Giveh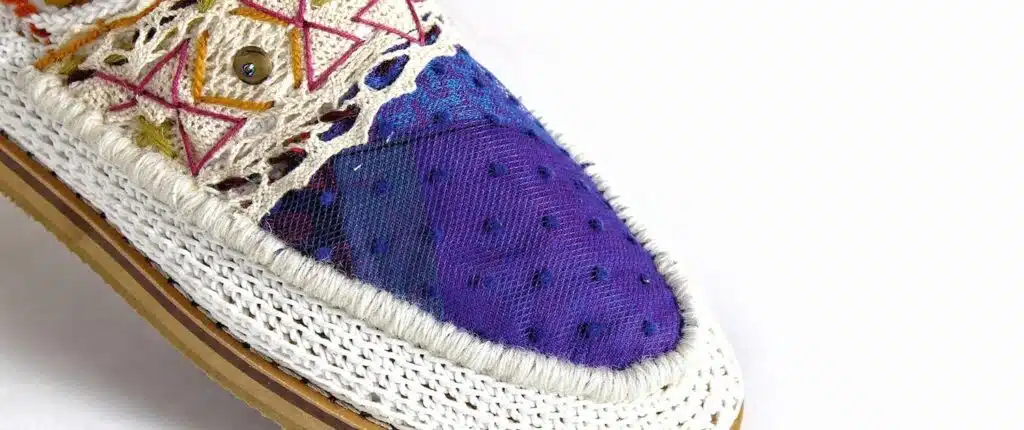 Giveh is a type of summer shoe which is normally lightweight, durable and suitable for long walks, especially for rural men. It is one of the famous handicrafts of different cities in the country such as Fars, Isfahan, Chaharmahal & Bakhtiari, Kermanshah and Zanjan. All stages of the production of Giveh are done by hand and it is generally made of rug, silk, fabric, and leather. Giveh is normally designed with beautiful colors and patterns. In recent years, local artists have tried to bring this traditional art closer to the tastes of younger generations and this has revived this ancient art.
4. Minakari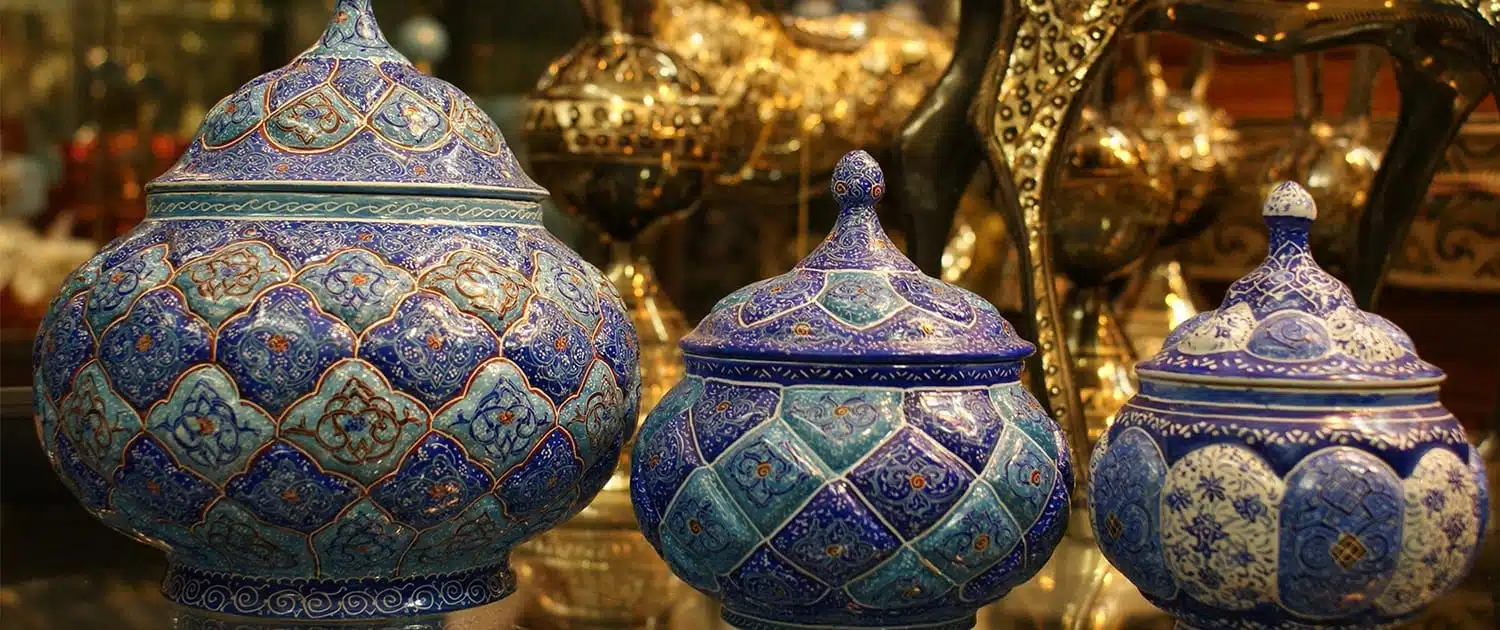 This art of painting has its roots for more than 5,000 years and the result is one of the most famous Iranian handicrafts. This art is a combination of fire and soil mixed with the art of painting to create beautiful patterns of flowers and birds. The predominant color in Minakari is azure, although red and green are also widely used. Nowadays this art is mostly done on copper, but it can also be done on gold and silver.
Gold is the only metal that does not oxidize when the enamel melts, so it allows for a more detailed design to the enamel, while copper and silver do not have this quality. Isfahan is the center for this amazing art craft. In the old bazaar of this city, you will see many samples of Minakari in forms of plates, pots, cups and other decorative objects.
5. Carpets and Rugs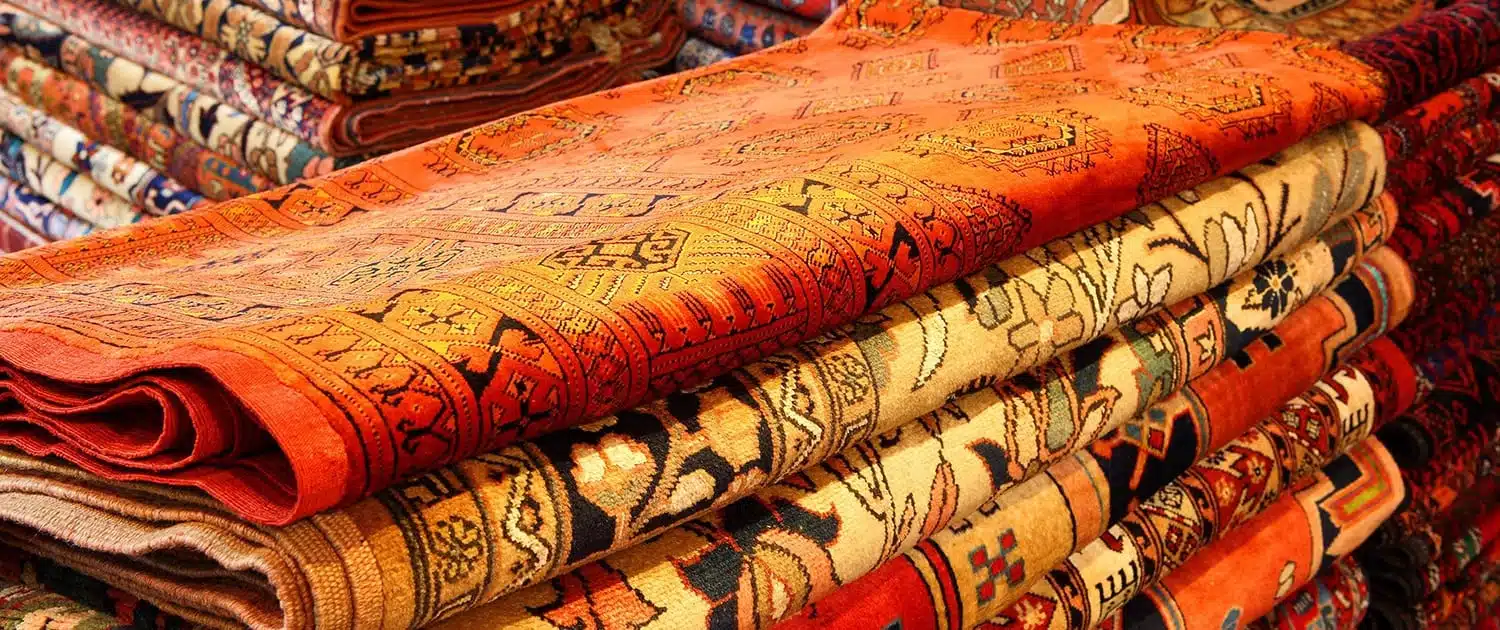 Undoubtedly, the carpets of Iran are famous worldwide and having one of them can be the best souvenir of Iran ever! If you find it hard to afford a silk hand-woven carpet, you can buy a cheaper product like a small rug. Traditionally designed cushions can also be a good choice as they can be easily folded and placed in your suitcase.
6. Khatamkari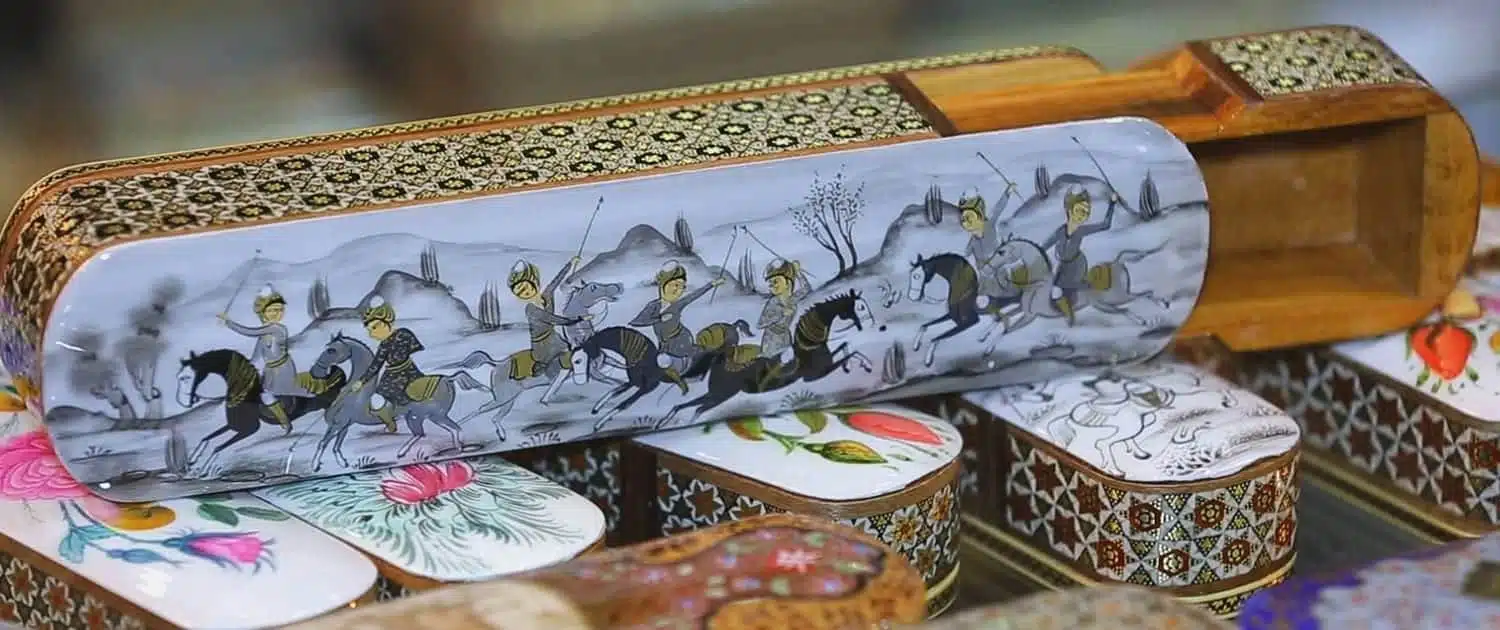 Khatamkari is another famous Iranian art with a very long history. Khatam is a combination of regular polygons patterns and is made using different raw materials in different colors. It is a very precise and delicate art, requiring a great deal of care and work. Materials such as wood, bones (elephant, camel and horse bone) and metal wires are used for producing it. Artists apply these materials to make jewelry boxes, photo frames, pens, and other decorative objects. Although some of these artworks are just embroidery, there are also works integrated with miniature images. Khatamkari can surely be a valuable souvenir or gift for your friends, family members or even for yourself.
7. Pottery and Ceramics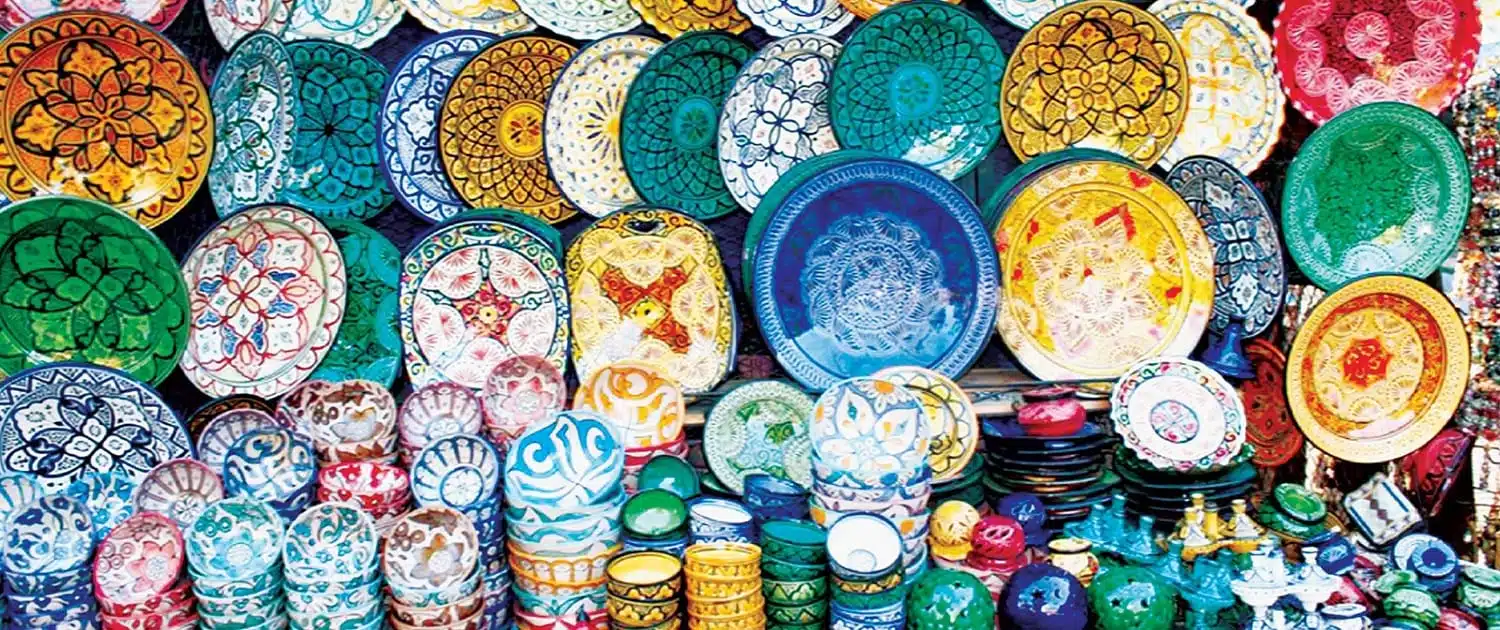 A short visit to the National Museum of Iran reveals the long history of pottery in Iran, dating back to thousands of years ago. Nowadays cities like Lahijan, Maybod, and Natanz have preserved this ancient art. They produce different products in the form of hand-painted containers and cups. Besides, Lalejin city in Hamedan province is listed as the capital of pottery in the world.
8. Qalam Zani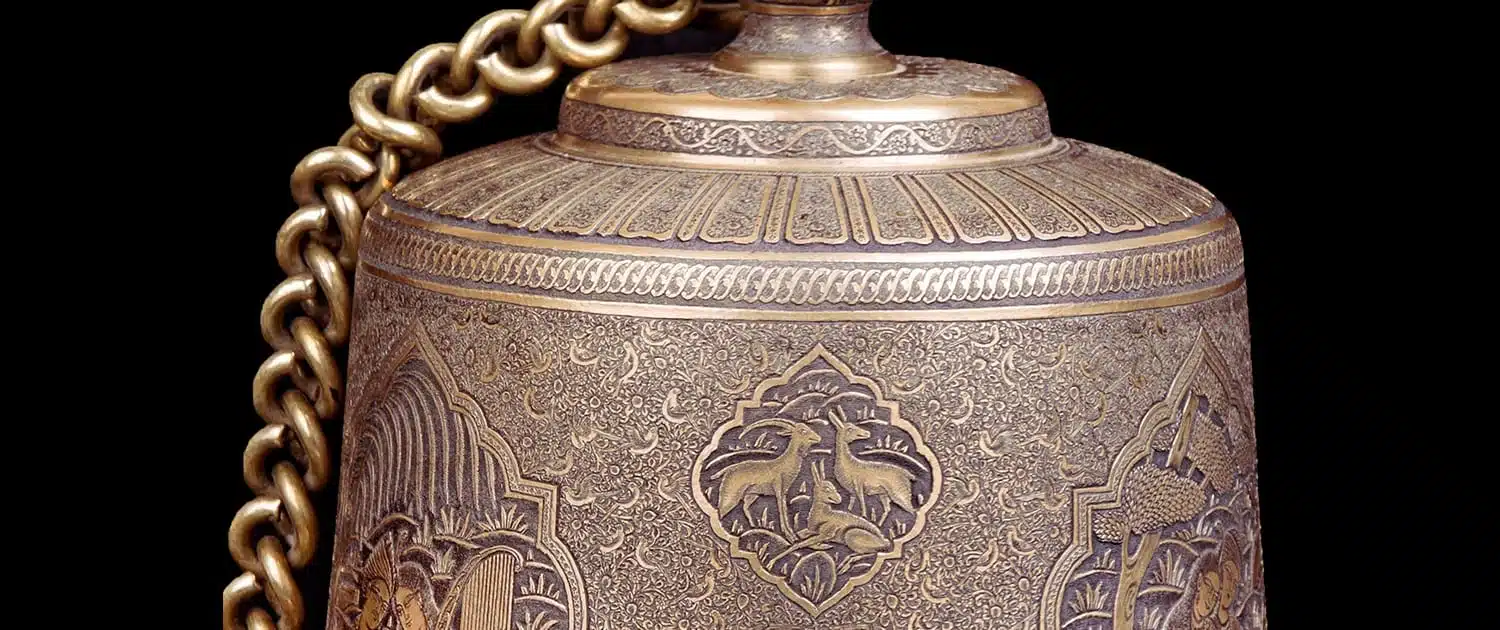 This is one of Iran's traditional arts which includes decorating and painting motifs on metal objects, especially copper, gold, silver, and brass. This great art with thousands of years of history became popular in the Achaemenid era and reached its peak in the Sassanid era. Nowadays, artists first fill the object with bitumen and gypsum to reduce the noise of the pen and then draw the desired pattern on it. When passing through the old bazaar of Isfahan, tourists can hear the sound of artists working to keep the art of Qalam Zani alive.
9. Tea Sets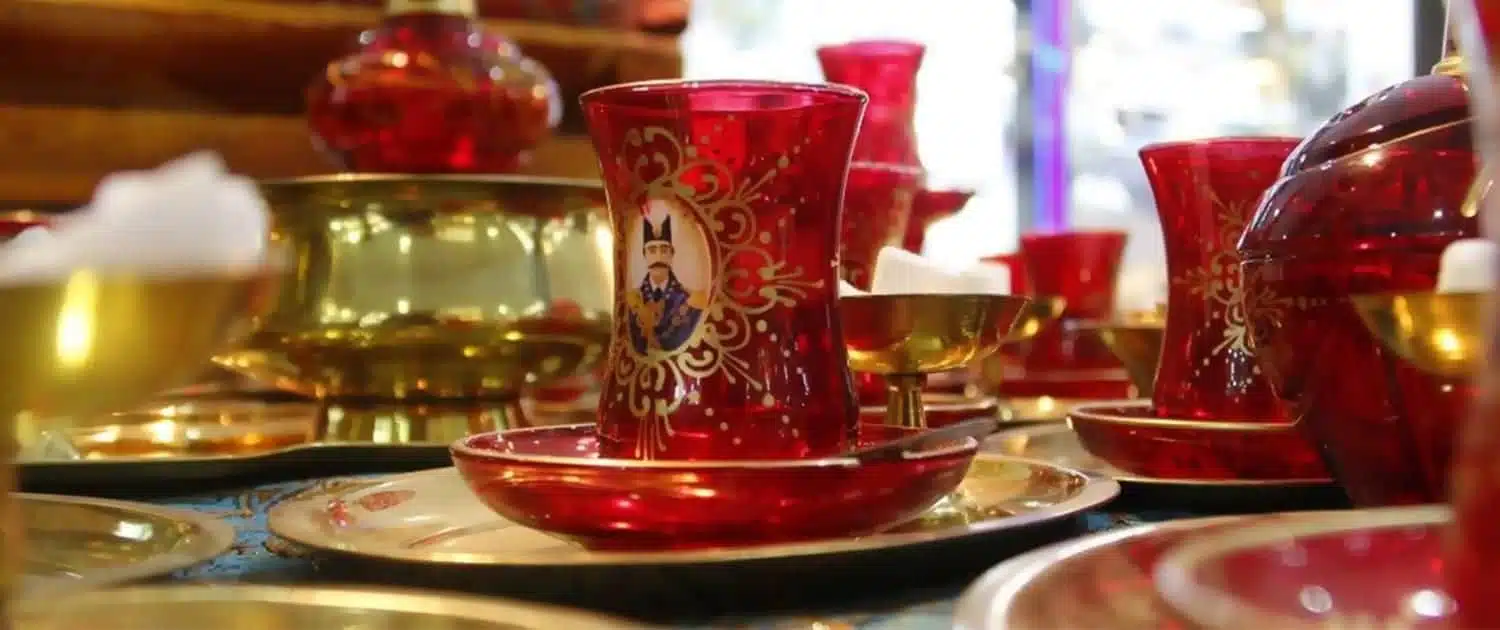 Considering the fact that Iranian people constantly drink tea, it is not surprising to know that there are several sets of cups and glasses for different occasions in every Iranian's home. Some of them are decorated with traditional designs known as Shah Abbasi and normally have decorative use. For those visitors who have enough space to carry a samovar as a souvenir in their luggage, it would be an opportunity to taste Iranian tea in their own country.
10. Turquoise and Firouzeh Koubi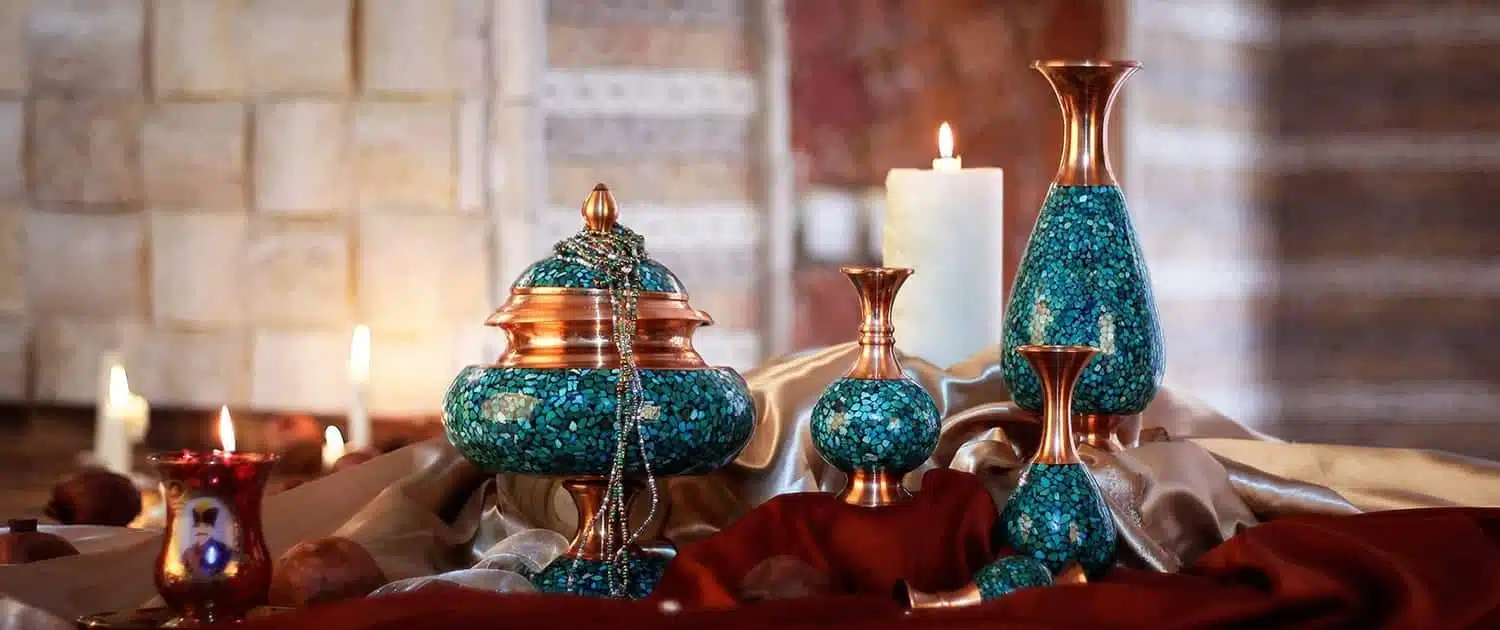 Neyshabur is not only famous because of Khayam, the great Iranian poet. Just outside the city, there are numerous mines from which turquoise stone is mined and used for producing the jewelry. The turquoise stone is also used in artworks such as Firouzeh Koubi. It is an Iranian handicraft made by placing small pieces of turquoise stones on the surface of containers, ornaments and decorative objects (from bases of copper, brass, silver or bronze). Between the turquoise pieces is a dark lacquer. The denser the turquoise stones are and the shorter the distance between the turquoise pieces, the greater is its artistic value. In Iranian culture, turquoise has a therapeutic, healing nature. In addition, the turquoise color is widely used in the decorations of Iranian mosques and palaces.