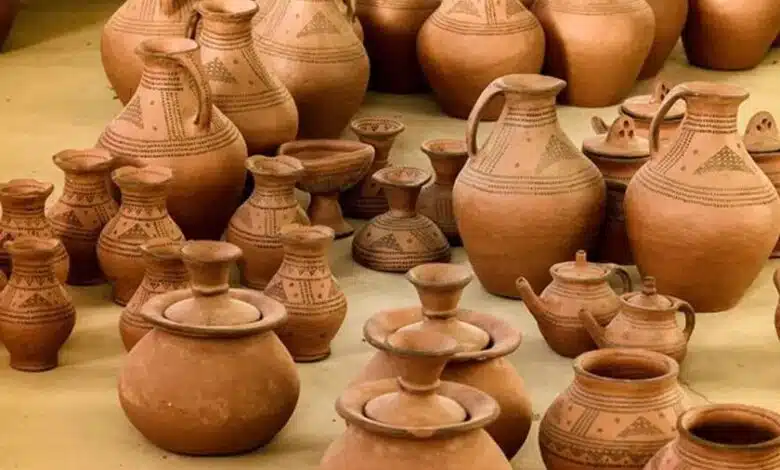 Kalporagan is an ancient village in the south part of Iran which is registered on World Crafts Council (WCC) list as the first handicraft village in the world.
Iran has a wealth of handicrafts to offer to those who love to travel and take back home souvenirs. These artifacts act as a reminder of the places they have been to and the people they have met. So, if you are into collecting those eye-catching products, then you don't want to miss one of the most authentic handicrafts of Iran.
Kalpourgan is the name of an ancient village with only 300 people, which is located 25 kilometers east of Saravan in Sistan and Balouchistan province in the southern Iran. The name comes from a medicinal herb which specifically grows in this region. However, the village is widely famous because of another interesting point. It is believed that the art of pottery in this village dates back to more than 7000 years ago and this magnificent art has remained intact during the course of history by being inherited generations to generations over thousands of years.
It is the unique expertise of the region's women to create wonderful artifacts out of dust and mud, using only their hands and not any tools like wheels or pottery-making machines. In fact, the only tool they use is a manganese stone – which they call it Tituk- to draw patterns on potteries which resemble ancient decorations. They produce all types of potteries, ranging from bowls and vessels to cups, and all of them are unique in their own way because of their amazing manufacturing process and magical color and patterns.
Although the region has a history more than 10,000 years, it is the pottery industry that distinguishes Kalpourgan village. According to Jay Gluck and his famous book "A Survey of Persian Handicraft", Kalpuregan is one of the three main origins of the innovation of pottery along with northern Thailand and Japan. And it is even more interesting to notice that, unlike other parts of Iran, the rich history of pottery making belong to women.
Men are not mainly involved in this process, except for some basic tasks like preparing the clay and each part of the process of producing potteries is handled only by women.
They tend not to use glaze and by drawing geometrical patterns with primitive methods similar to ancient ones on these products, women produce artifacts which seem as ancient as those which have been unearthed in this region, which makes them even more valuable.
The diversity of these handicrafts is also incredible. Women produce a variety of forms and models, such as vessels shaped like animal heads or camels and pomegranate-shaped incense burners- which is used to burn wild rue seeds, locally known as sokaky. Thus, visitors and travelers will have plenty of options to choose their souvenir from.
Kalpouregan Clay Living Museum is located in the heart of the village and can be considered the most famous spot for tourists. In this museum, which was established during Pahlavi dynasty more than 44 years ago, rural women go through the process of pottery making as they sit in this place, enabling the visitors to watch their innovative art and the whole process closely. It would be a great opportunity to become involved in the creative process of pottery which is only accessible in Kalpourgan, the first handicraft village in the world registered on World Crafts Council (WCC) list.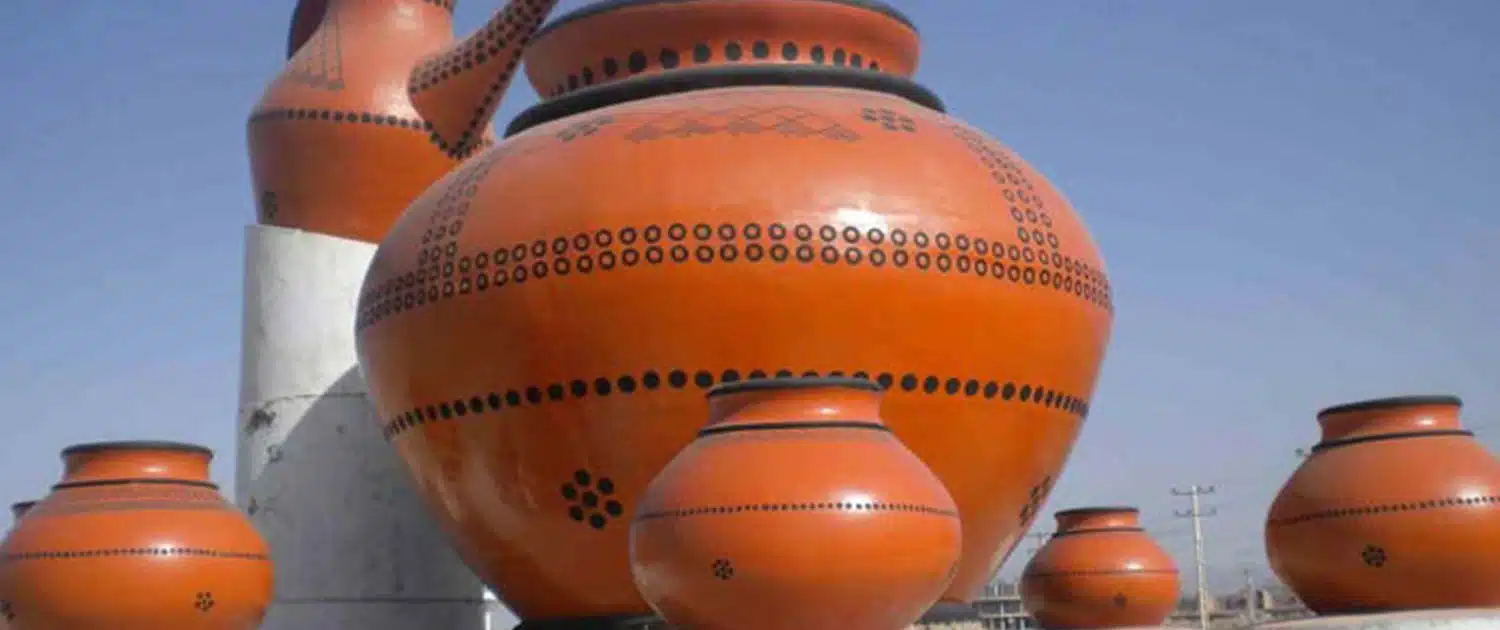 Kalporagan