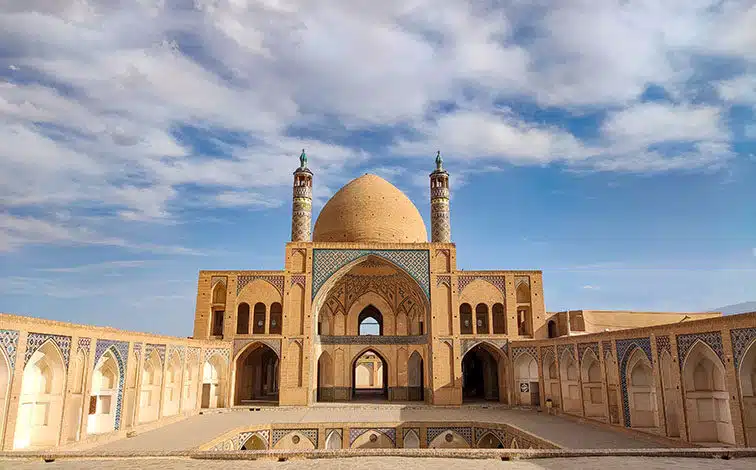 One of the most significant buildings that can be mentioned in architecture of Iran is Agha Bozorg Mosque. In this mosque, you can see a fusion of Iranian and Islamic cultures. It is one of the sights of Kashan that stands out in the heart of the desert. It is one of the most magnificent mosques left from the Qajar period, and it is the only 5-story mosque in the world.
This mosque is a complex consisting of a mosque and a school, which is attributed to Mullah Mahdi Naraghi. What has made this mosque more beautiful is the exquisite decorations and elements used in it. The muqarnas structure of the mosque's entrance and delicate plastering and unique tiling, all have made you be on the side of a unique historical work.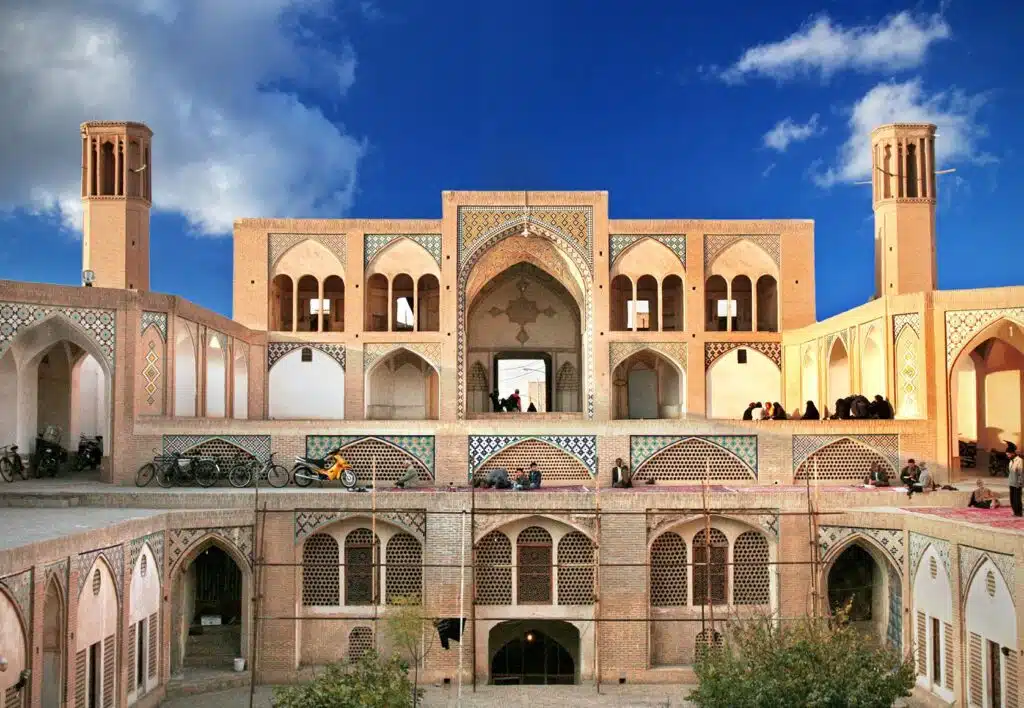 Agha Bozorg Mosque has 5 floors and two courtyards at the top and bottom. One of the main points of the architecture of this mosque is that it combines the mosque and the school and all the diverse spaces needed by the school and the mosque are placed together. This type of structure is a kind of breaking the principles of traditional design and cannot be compared with other examples, and this has turned it into an architectural masterpiece.
Agha Bozorg School was built in the style of Chahar Bagh and Sadr schools in Isfahan. The existence of the historical monument of Khajeh taj Ad-din, which is 700 years old and is located in the east of the mosque, cannot be ignored. Another unusual part of this historical building is its portal, which reminds us of old Iranian gardens. This portal has caused the porticoes and the dome to have a certain height, which is different from the usual architecture.