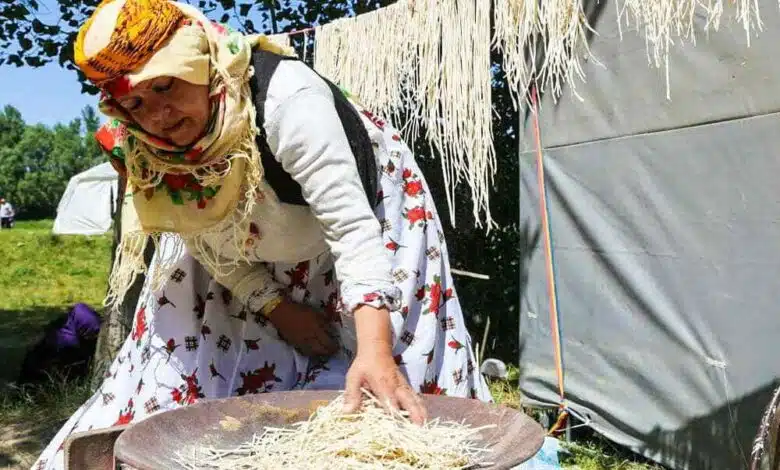 Let's head to the dairy fairyland! Ardabil province in Northwest of Iran. With pleasant weather, picturesque landscapes and tastiest dairy product, Ardabil is a serious attraction among Iranians. Between the months of June through August many domestic tourists visit Ardabil to cool down and indulge themselves in the real taste of natural food. That is why, a food festival takes place in Nir, near Ardabil every year, but this is not an ordinary food festival. It's all about Aash, a persian traditional dish.
More about Aash
Let's explain about Aash and its cultural significance. Aash, is a thick kind of soup, usually contains different legumes, vegetables, herbs and spices. Before rice arrives from India to become the main dish in the Persian food table, most Iranians were eating Aash and Kebabs as their main course. Even today with so many different foods and fast foods in Persian kitchen, Aash still keeps its popularity and diversity.
Each city or village in Iran cooks their Aash differently and what Ardabil province is famous for, is a kind of Aash made with Doogh (Persian yogurt drink) and wild herbs that grow in the mountains. Each family can have a variation of other ingredients they add to the Aash. Aash-e Doogh is famous all over Iran and some other provinces also have their own version of this dish, but none are as famous as Ardabil's.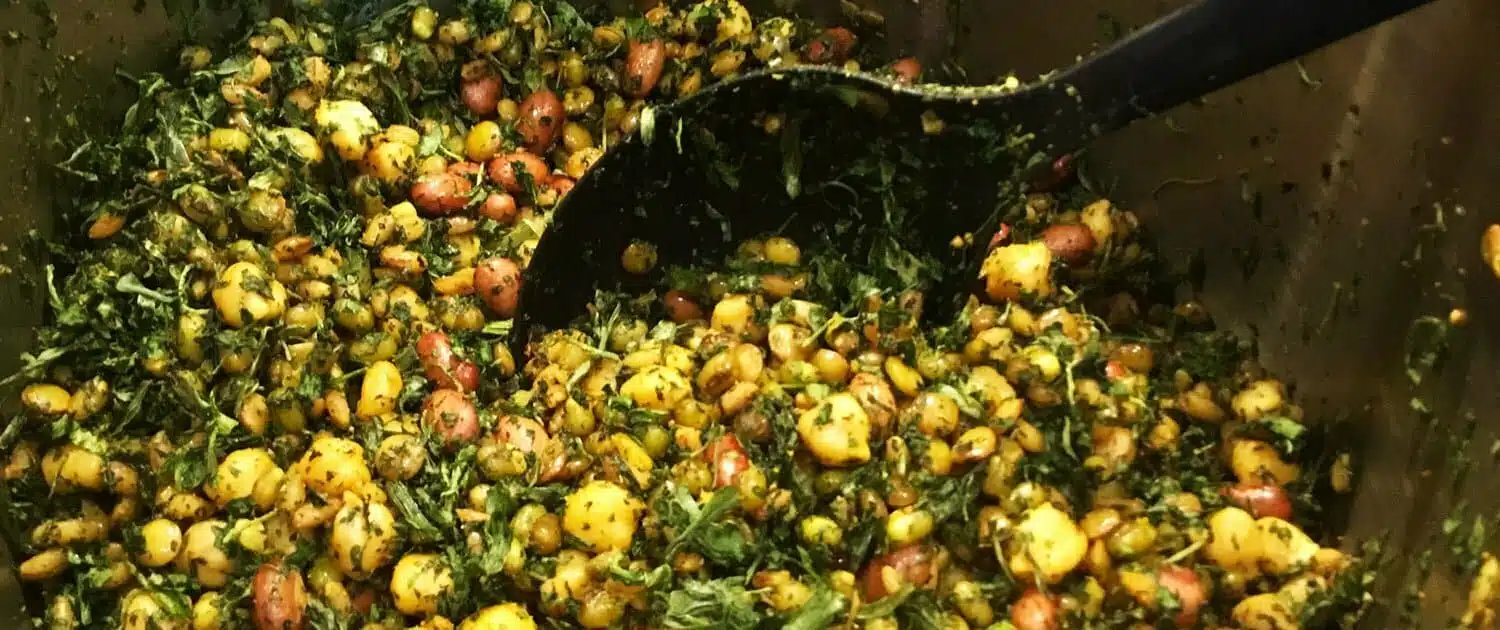 Aash also plays a role in Iranian Cultural Heritage. Families or neighbors gather to cook Aash together and usually cook it in larger quantity to take some bowls of Aash to other neighbors. During mourning month of Muharram, many families vow to make Aash and other foods in the name of the martyr Hossein, and any person who has a wish, goes and stirs the Aash in the pot while whispering their wish. The Aash is then distributed in the neighborhood and people believe that the receiver who enjoys the food, will pray for them and for their ancestors.
There are other events that require the ceremony of Aash cooking, one is called Posht-e Paa Aash, vowed for someone who recently traveled far away, and Dandooni Ash, which is cooked when a newborn gets her first tooth. Distributing Aash for these reasons is believed to bring luck and health for the person that Aash was vowed for.
The Aash Festival of Nir is a place to try out many Aash dishes from all over the country. Cooks (mostly women) from Ardabil and other provinces come to Nir to present their own recipes or the legacy of their grandmas. Huge pots are placed on stove or fire and ladies show their skillfulness in making the most delicious Aash and traditional foods.
Ardabili participants offer over 10 kinds of Aash, not just the Aash-e Doogh. Other participants also bring more varieties of Aash to the competition. At the end, the Aash dishes are judged by a jury and 3 winners are announced to get their prizes.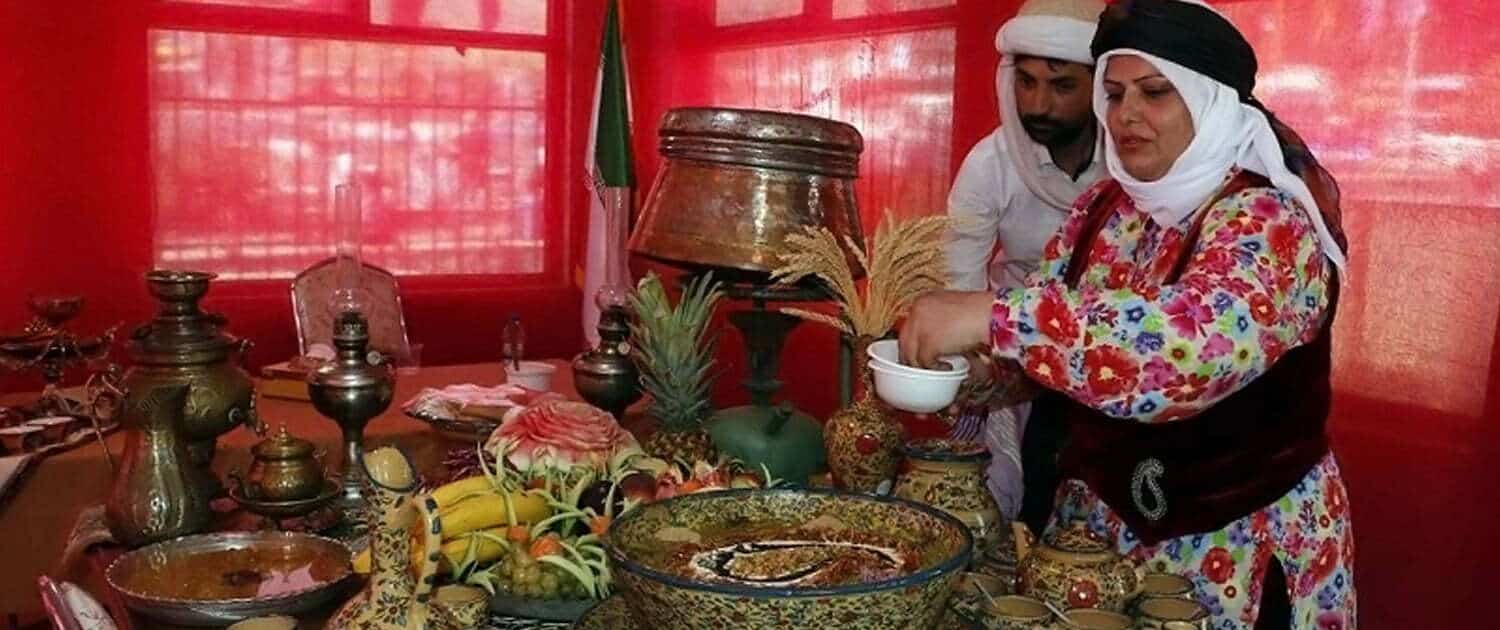 The Aash Festival is accompanied by other cultural representations, such as handicrafts, folklore plays, comedy shows, and music. The traditional music of Azeri people (Iranians with Turkish descent) performed by music masters called Ashiq, is the soul of any gathering in Ardabil. The songs are usually on the topic of love, nature, and heroic stories and go with traditional dances.
City of Nir is located on the road between Ardabil and Sarein. Sarein is famous city of thermal springs and Nir itself has five famous thermal baths. One of them is Boughlar, in a large recreation area and it is in fact the venue of this festival. Tourists of the region enjoy the natural products such as dairy and honey. In fact, no trip to Ardabil province is complete without a portion of cream and honey for breakfast!