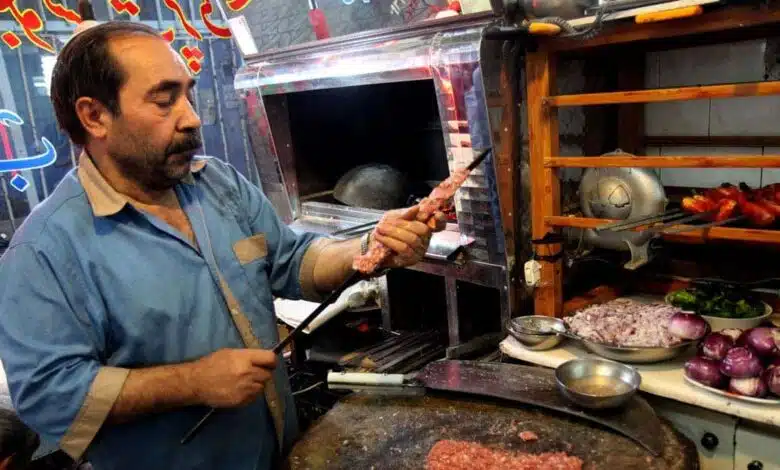 Today's topic is a meat lover's dream! We are going to talk about a kebab festival that takes place in Iran in September each year. This event represents the Bonab Kebab and its traditional preparation method which is inscribed as a national intangible cultural heritage.
Not only the delicious food and its quality is celebrated, but this is also a way of appreciation towards a collective culture that connects members of the community together.
Iran has a very long history of pastoralism and meat has always been a significant element in Iranian cuisine. Through thousands of years Iranians have evolved a colorful tasteful gastronomy, from well-balanced hearty dishes to juicy kebabs on rice or bread. One of the special ways that kebab is prepared is unique to the city of Bonab, located in the northwest of Iran, East Azerbaijan province.
Bonab kebab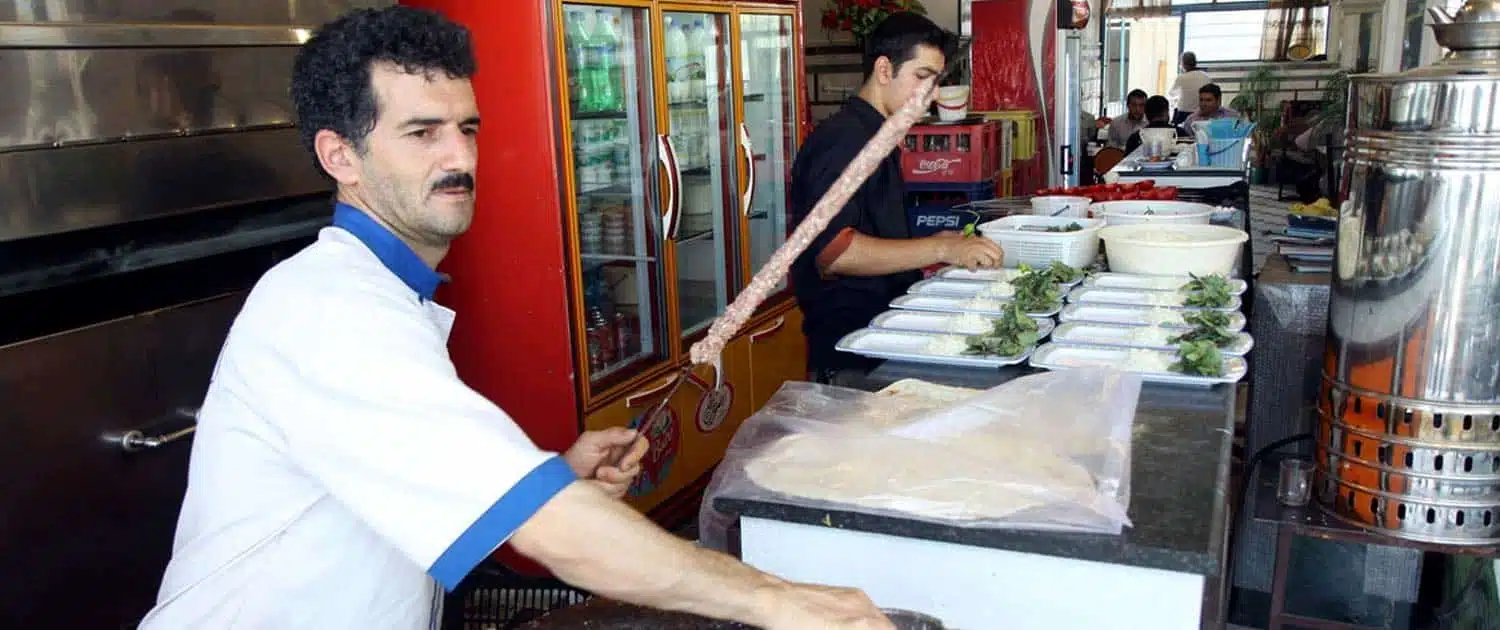 Laid on the slopes of the mountains and having the shortest distance to Lake Urmia, Bonab is a pleasant place to visit, especially during Spring and Fall. This city has long been famous for its kebabs and therefore, you can find numerous butcheries in the city. As a kind of luxurious dish in Qajar era, Bonab kebab has kept its popularity among people and became famous elsewhere. Nowadays you can find Bonab kebab shops all over the country.
Bonab Kabab Festival is a celebration of delicious food and its cultural significance. There are many booths in which skillful chefs are working to grill the largest and tastiest kebabs. While the sound of sizzling fire and aroma of cooked meat is filling the air, handicraft makers and souvenir sellers represent their products in other booths. These sellers could be local or from other provinces. Some local music accompanies the festival and this year, a commemorative stamp was unveiled to celebrate this cultural event.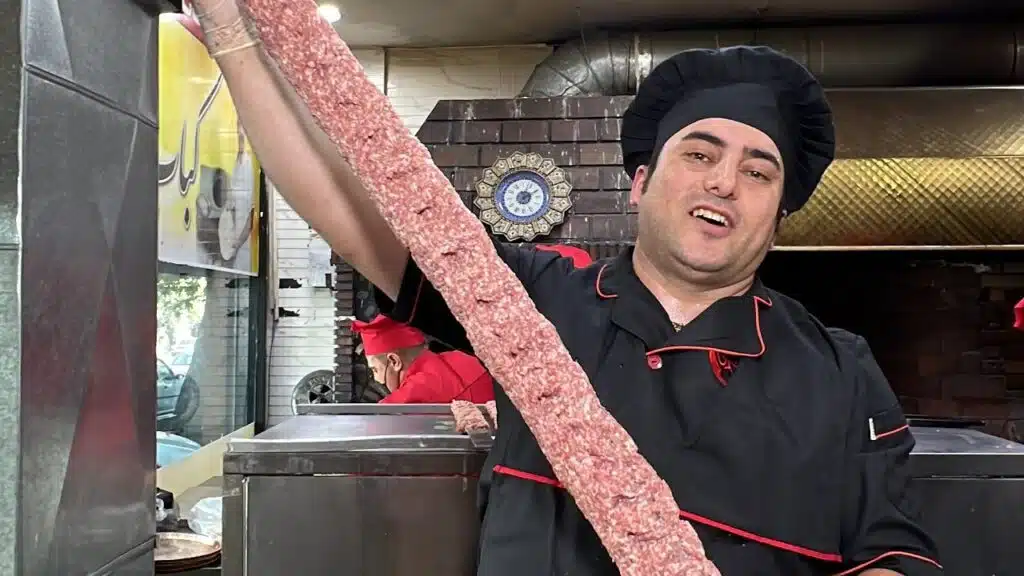 What makes Bonab kebab so special?
The difference goes back to the method of preparation. For Bonab kebab, the meat is mainly fatty and it is minced not by a meat grinder machine, but by using a large cleaver on a wooden board, then some onion is added to it to give it more flavor.
After a resting time, the meat is flattened on a wide skewer and put on the grill. The original recipe contained more spices and eggs, but to adjust to the taste of the new generations, they are omitted over time.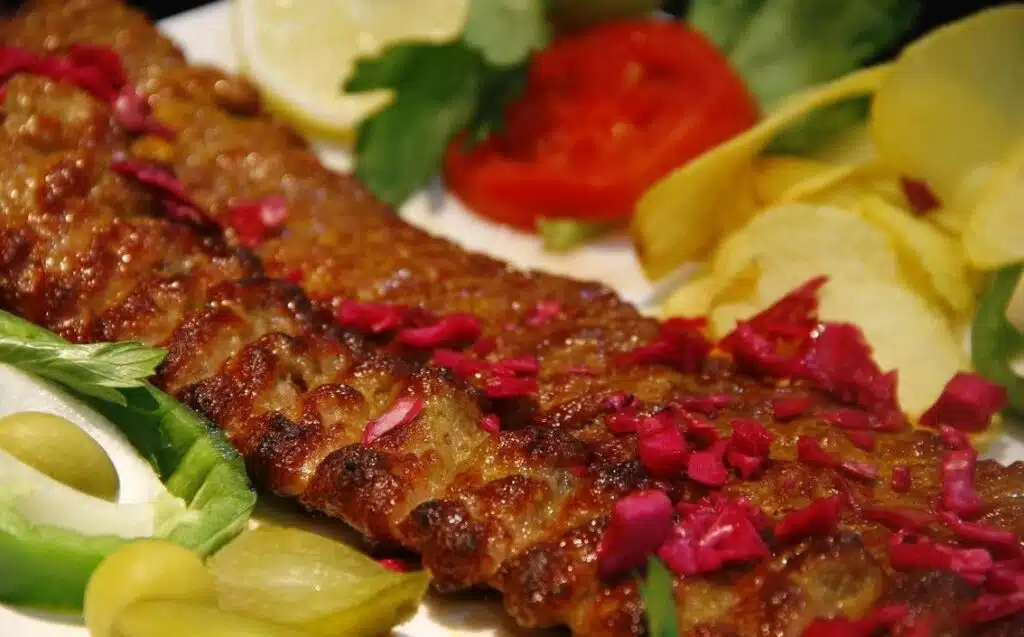 The other interesting fact about Bonab kebab is the way people in the city order it. Many people have a favorite butchery which they go to, order their meat and stand there as the butcher minces the meat with the large cleaver. Then they marinate it with onion and salt, and take it to kebab shops to grill it for them.
This unique way of food preparation creates a different kind of business environment. Here, the consumer is the connecting agent between the other two actors, having more communication and making sure of excellent quality of their prepared meal. With some help, you can also experience this way of ordering your food while visiting Bonab!
Where to eat Bonab Kebab?
When you are in Bonab, make sure you find your way to the Uzun Bazaar, (you can't miss it as it is covered with wooden roof). Pass through bazaar alleys, each specific to a different profession, such as coppersmiths, gold sellers and mercers, and here and there, find small shops that cook Bonab Kabab.
There are over 100 kebab shops in the city and even more butcheries around them. Often times you can find a row of kebab shops side by side each other all doing the same work. This is an inheritable occupation and famous kebab shops are keeping the name and fame of their ancestors alive.