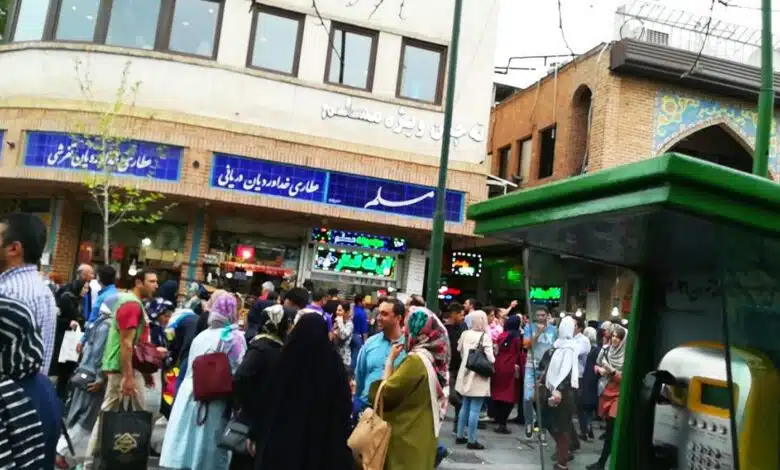 Here are some advice for having meal in grand bazaar of Tehran to enjoy your day to the fullest!
Are you thinking about spending a great day in grand bazaar of Tehran? It would be a wonderful idea to explore each corner and discover all the stuff being sold in this huge, antique market. But you will definitely be starving after a long walk! So, why not following the local people's tradition and have an unforgettable meal in one of the most memorable atmospheres of Tehran?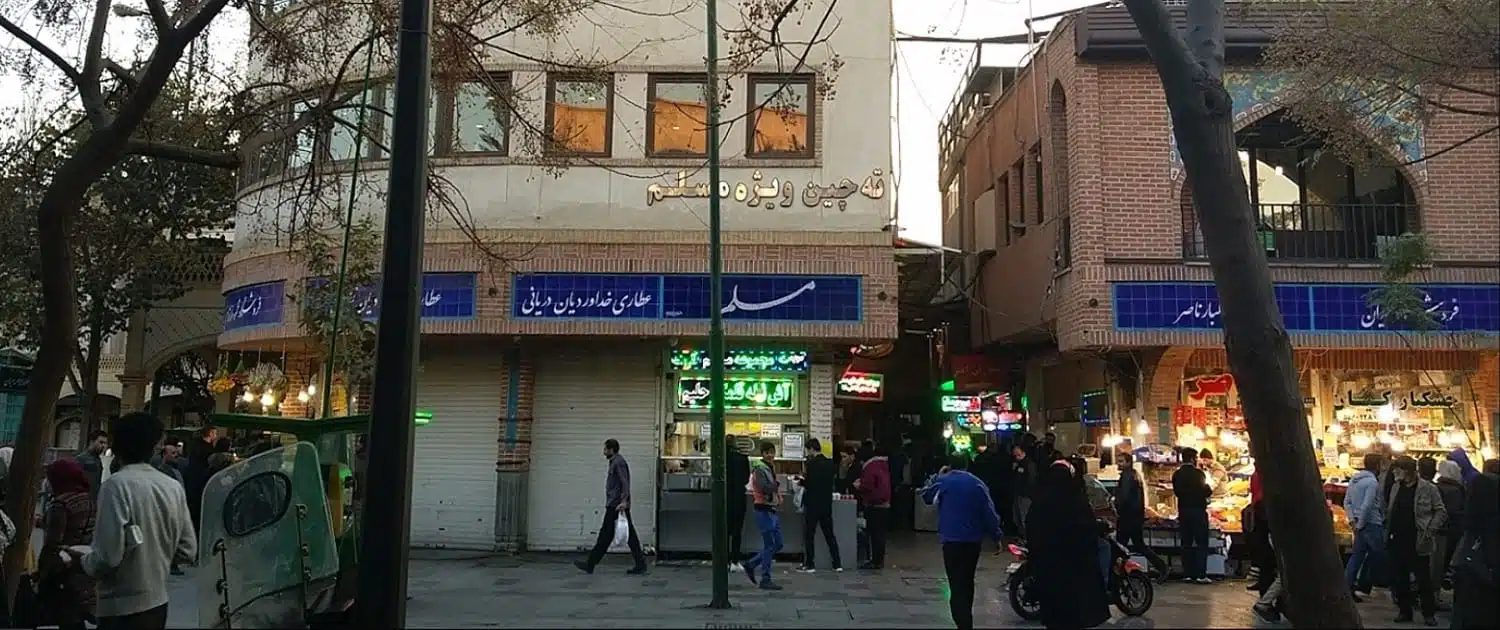 Where to have lunch?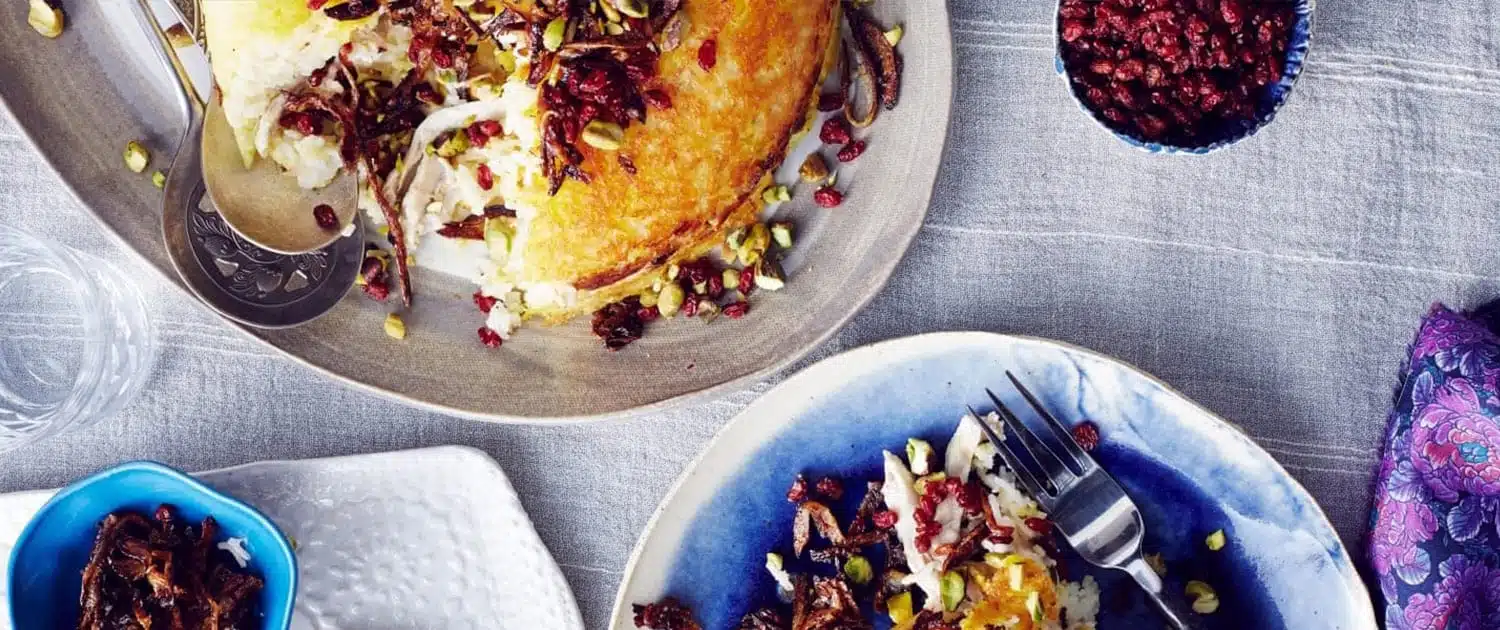 It is 12 o'clock in the afternoon and you are done with visiting Golestan Palace and bazaar and now are starting to feel hungry. The bazaar is very crowded and people seem to be busy with shopping and bargaining. There are apparently a few options you can choose for having a meal. In fact, local people have stuck to these limited options for many years as the meals here were -and still are- really satisfying!
Moslem, Sharaf Eslami, and Shamshiri restaurants are among the oldest and best restaurants of Tehran's grand bazaar, where you can try a variety of traditional Iranian foods that are very popular among local people as well!
What to eat?
"It is almost impossible to try other traditional food than Kebab in Iranian restaurants!" It is probably the most common complaint you would hear from tourists who come to visit Iran.
Here is why: since the emergence and evolution of the restaurants in Iran, people believed that nobody should eat foods like Khoresht in such places, as they must be prepared only inside the house and under the hours of supervision of the cook (which would usually be the Mom!) and as a result, people used to go to restaurants to eat Kebab and other foods that are quite hard to be prepared inside the house.
Of course, lots of restaurants offering homemade meals to the costumes have started to work in different parts of the city in recent years. But, they have still preserved such tradition in an antique environment like bazaar and therefore, your choices will be limited and yet, unbelievably delicious!
Kebab, Tahchin or Baghali Polo?
Normally, your choices in Bazar will be among one of these meals: Different types of Kebab: made of fresh meat or chicken, Tahchin: made of saffron, rice, yogurt, barberry and chicken and finally Baghali Polo: made of rice, broad bean and dill which is usually served with brawn.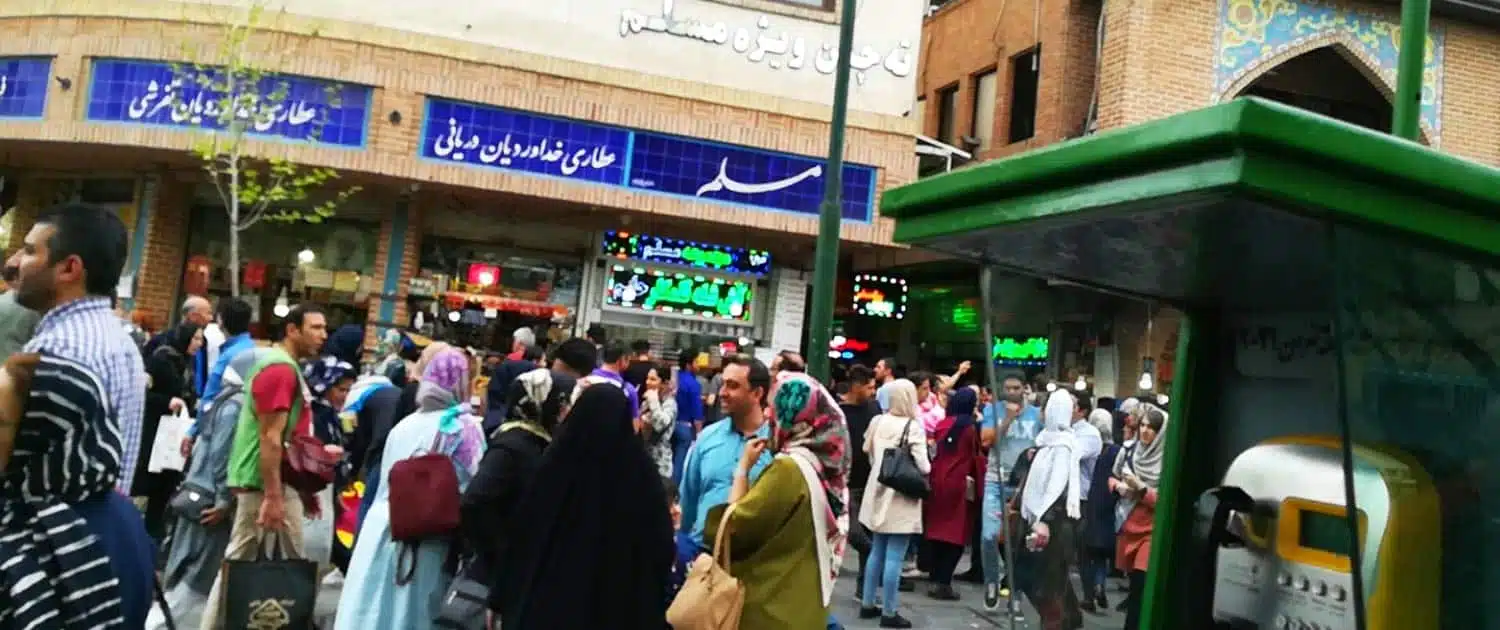 All these foods are among the most important meals that Iranian people prepare, especially for ceremonies and celebrations. In the Moslem restaurant, for instance, people normally order Tahchin, as this place is famous for this delicious food. Kebabs are really good here too and you can also mix your choices. For example, it is possible to order Baghali Polo with chicken Kebab instead of brawn in Sharaf Eslami restaurant, which is also a tasty option.
What should I do with hundreds of people in the queue?!
You will probably encounter many people in front of these restaurants by the lunchtime, lining up to enter. But please, don't panic! It may seem very crowded and overwhelming, but the truth is that it won't take you a long time to enter and have your meal. Every 10 or 15 minutes, many people leave the restaurants and before you notice it, it will be your turn. In fact, one of the most interesting points here is that despite the huge number of people having a meal in these restaurants, you don't have to wait for so long.
Another point is that the portions in these restaurants are normally huge and you should consider this while ordering!
Please note that these restaurants are not fancy places to eat and they have actually preserved their old way of decoration or serving food. But the quality of the meals and the experience you will have is definitely unique and worth a try. So, make sure to have a special meal in grand bazaar next time you travel to Tehran!