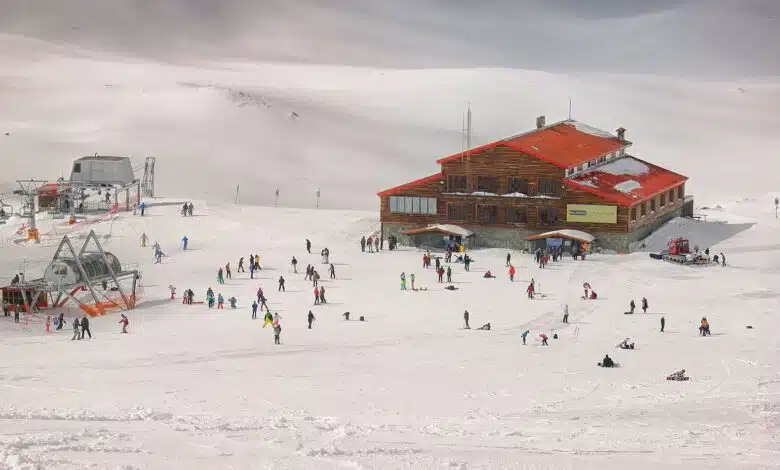 It is commonly believed that Iran is solely comprised of vast deserts, which is partly true considering the fact that the center of Iran has been covered with two large salt deserts in addition the hottest land surface on Earth in Dasht-e Lut (70.7 °C in Gandom Beryan part).
However, the topography of Iran also consists of rugged, mountainous rims surrounding high interior basins. The main mountain chain is the Zagros Mountains and the second one is the narrow but high Alborz Mountains, rimming the Caspian Sea coastal. Volcanic Mount Damavand, 5,610 meters (18,406 ft), located in the center of the Alborz, is not only the country's highest peak but also the highest mountain on the Eurasian landmass west of the Hindu Kush.
It is not surprising then to know that there are more than 20 ski resorts in Iran and the good news is that some of the most popular ski fields have been located around the capital city of Iran, Tehran.
The most famous ski resorts of Tehran and Alborz province are called Shemshak and Dizin, which are located in majestic snowy peaks of Alborz Mountains. In addition, Darbandsar and Tochal ski resorts and complex are among the most touristic poles of Tehran which are easily within reach if you stay in the city.
Several resorts and hotels have been built in these areas to host amateur and professional skiers who intend to enjoy a snowy day and practice .This can be a great opportunity, as traveling to Iran is cheap and renting skiing equipment will cost notably less than other ski resorts in the world.
In the following, some of these lodges are being introduced to help you narrow down your options:
TOCHAL HOTEL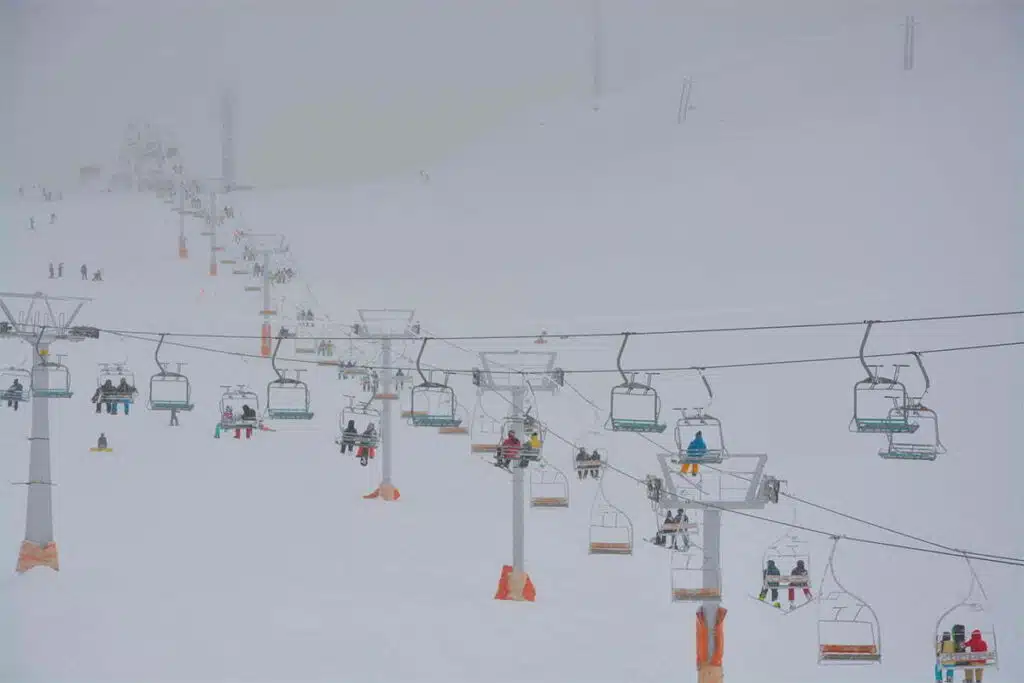 Tochal is one of the closest ski resorts to Tehran. Located in an altitude more than 3,500 meters above the sea, Tochal is one of the highest mountain lodges in the world and a telecabin will get you up there to reach the hotel. On the way, you will enjoy the incomparable views of snow covered peaks of Alborz heights in the winter and a beautiful view of the city.
The hotel is open to guests every year when slopes are covered in snow (around 7 to 8 months in a year) and consists of 26 rooms and 4 suites. Also, the hotel has a restaurant which serves both Persian and international foods, and a coffee shop with a variety of aromatic coffees and delicious snacks.
SHEMSHAK TOURIST HOTEL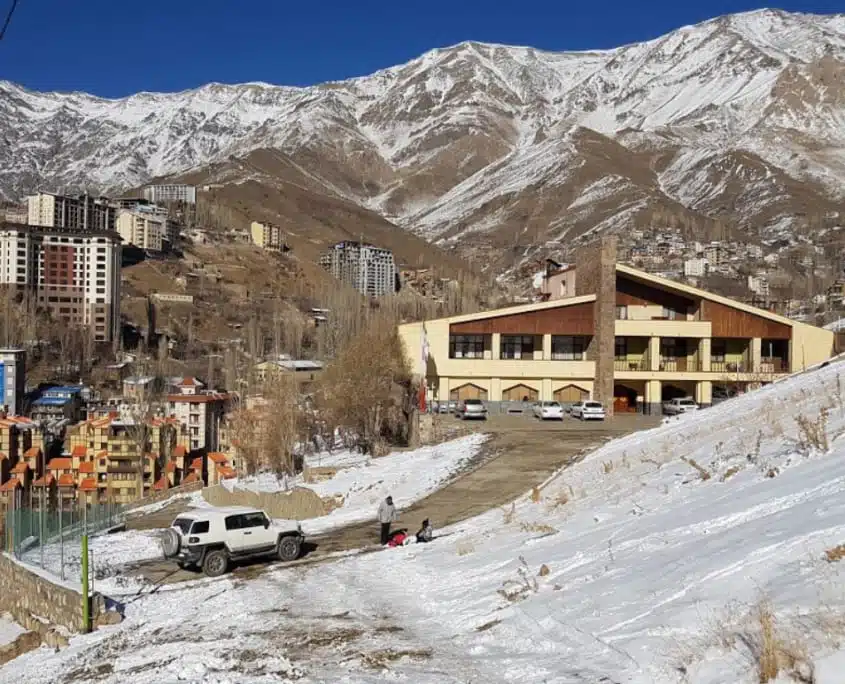 After around a 90-minute drive from Tehran, you will reach one of the most favorite ski resorts among professional skiers in Iran, Shemshak. Due to its steep slopes and tricky runs, every year many experienced skiers come here to enjoy snow and skiing, but Shemshak will allow rookie skiers to spend a great day practicing here as well. Shemshak Ski Resort is one of the oldest ski resorts in the region which has offered accommodation to the skiers from all around the world for more than forty years now. This cozy yet stylish hotel is considered to be the nearest lodge to the ski fields. In addition, the cost of residence in Shemshak Tourist Hotel is reasonable and budget-friendly. The facilities and services of the hotel are fairly standard and the mountaineers and skiers will enjoy their stay by relaxing in its warm and cozy rooms after a long day.
MEYGOON TOURIST HOTEL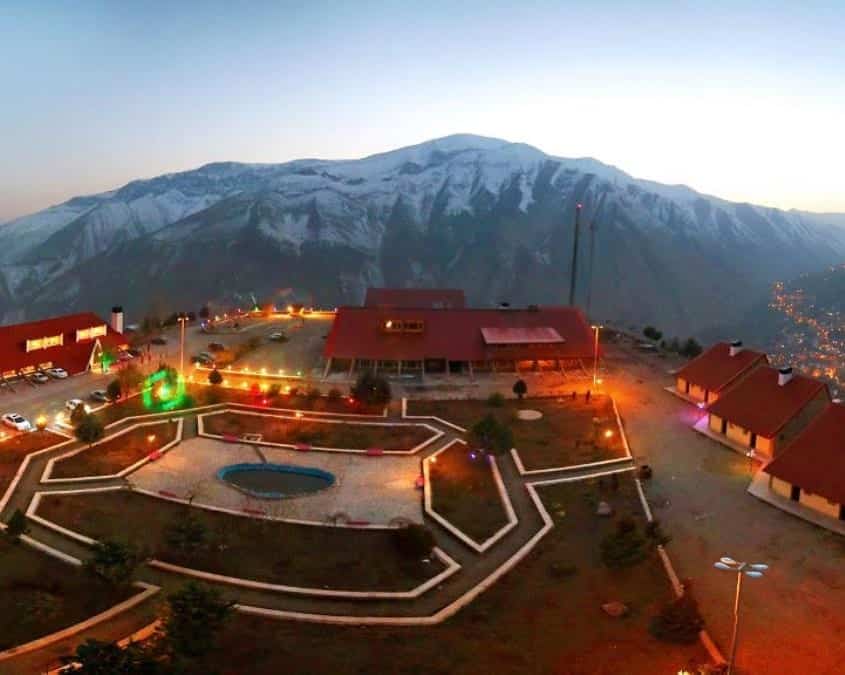 Located in Shemiranat and Fasham in the northern part of Tehran, Meygoon tourist hotel is one of the best residential complexes around the capital. The restaurant of this hotel offers a grandstand view of the mountains and overlooks magnificent heights covered in snow; therefore having meals here would surely be pleasant and memorable. With 18 double rooms, 6 duplex villas, and 6 ordinary quad villas with a traditional restaurant, coffee shop and massage, this hotel provides suitable accommodation for guests from all over the country and abroad. To reach Meygoon, a 40 kilometers drive from Tehran is needed.
DIZIN HOTEL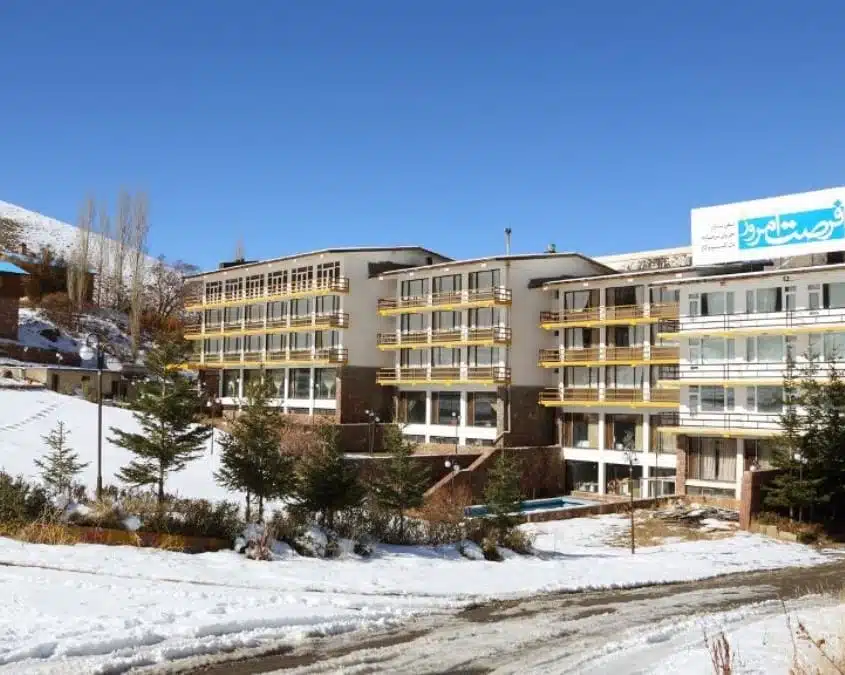 Dizin could be considered the most famous ski resort in Alborz Mountains and the residential complex of this area, which is located near Gachsar, includes 2 hotels, 19 cottages and 5 restaurants. The 4-star hotel of the resort consists of 88 rooms with standard amenities. There are also different restaurants, cafes, walking tracks, tennis courts and other facilities to entertain the guests during their stay.
The restaurant offers a variety of dishes including Persian cuisine. In addition to the conventional rooms, the complex includes different types of villas, so here you will have other options to choose as well.
GAJEREH HOTEL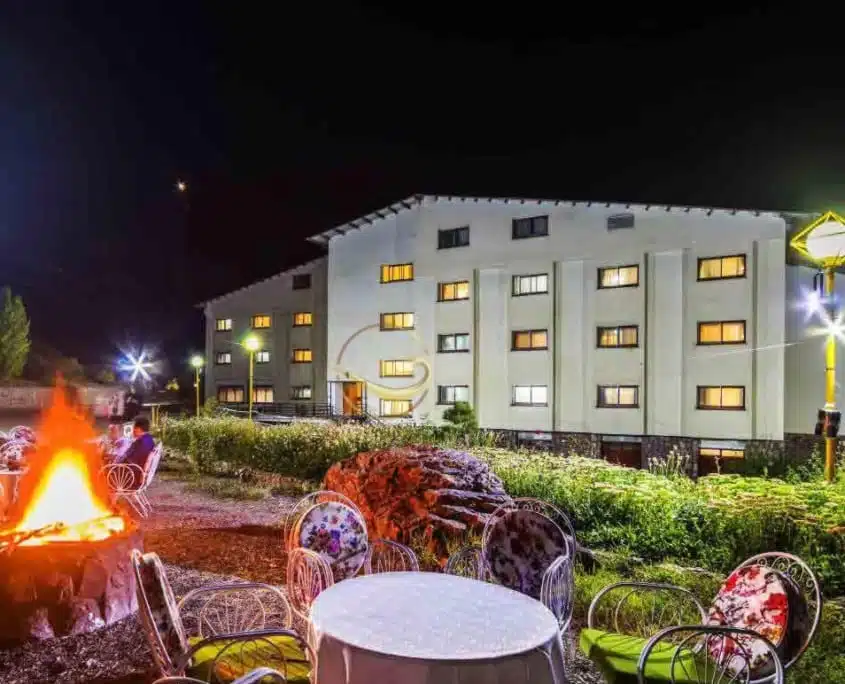 As stated before, there are other lodges for skiers in Alborz province as well. Gajereh Hotel Complex is one of them which is located in Chaloos road, near Gachsar in Alborz province. 65 kilometers from Karaj on your way to Chaloos, you will reach this lovely hotel. There are other residences in this complex as well, including Saba Hotel and Setareh Apartment hotel. In total, Gajereh Hotel consists of 72 rooms and 4 suites to host the skiers and other people who wish to spend the night here enjoying the fresh air of the mountains. Also, Dizin ski resort is within reach in less than 3 kilometers; therefore you can spend the night in the silence of the beautiful nature of this area after practicing in Dizin. Renting a room with a magnificent view of mountains is highly recommended!