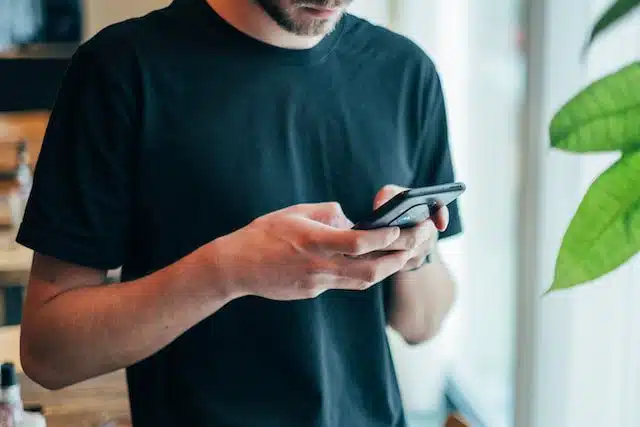 While preparing your trip to Iran, you may have heard about the fact that mobile phones bought outside of Iran need to be registered to be used on the Iranian network.
While preparing your trip to Iran, you may have heard about the fact that mobile phones bought outside of Iran need to be registered to be used on the Iranian network. While this is true, it is however something that is not necessary for most tourists. Read this article to understand why, and to learn everything you need to know to about phone registration in Iran.
Using your mobile phone in Iran
Nowadays, it is hard to imagine traveling without our mobile phones. Whether it's for staying in touch with your friends and family abroad, finding your way in an unknown city, or taking advantage of local services, there are plenty of useful apps to use on your smartphone to make your trip easier. Besides the facilities internet offers, you may also want to be reachable and make domestic phone calls, whether it's for booking your next hotel or contacting a friend within Iran.
As roaming is usually either unavailable (because of the absence of an agreement between your national operator and an Iranian one) or extremely expensive, using your own SIM card during your trip to Iran is not an option you should seriously consider. Instead, we recommend you buy an Iranian SIM card (you can do it with SurfIran). This way, you always have internet and phone call credit on your phone, at a very low price.
What is phone registration about?
However, you may wonder if buying a SIM card is enough to use your phone within Iran, or if you also need to register your phone on the Iranian network. Indeed, since late 2017 and the implementation of Iran's National Mobile Registry Plan, it has become mandatory to register any new mobile device that enters Iran. Each individual is limited to one phone registration per year. This law was passed to prevent smuggling phones from abroad.
It means that if a foreigner or a national has bought his or her phone outside of Iran, the device must be registered once in Iran and a customs fee must be paid. With this process, once an Iranian SIM card is inserted into a phone coming from outside of Iran, the owner of the phone has 30 days to proceed with registration. In the first minutes after activating the SIM card, a text message is sent to inform the phone's owner about the registration.
During these first 30 days, the phone will work normally on the local network. But if the device is not registered past 30 days, the phone will stop working on the Iranian network.
Do I need to register my phone?
The most important thing to determine whether you should register your phone is the duration of your trip. Indeed, for 30 days, unregistered mobile phones work normally. So, if you intend to visit Iran for 30 days or less, you don't need to register your phone.
Note that these 30 days start from the moment you insert the Iranian SIM card on your phone. It also means that if it is not your first trip to Iran, and you're coming back with the same device you used previously on the local network, you may want to register it to use your phone again in Iran.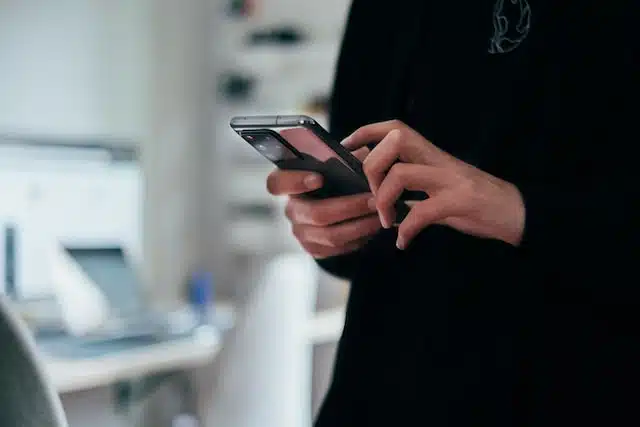 What happens if I don't register my phone?
If you do not register your mobile phone, after 30 days the device will be inactive on the local network. It means it won't receive or make phone calls, text messages, and access internet via 3/4G. Yet, your phone still works on WI-FI, and you can use another phone as a hotspot or a router for Internet.
Keep in mind that the registration is only a local process related to Iran, and it doesn't affect your phone settings. Whether you've registered your phone or not won't affect it in other countries. If it stopped working in Iran, rest assured that once you leave the country, it will work properly again on your national network.
Likewise, it's good to know that once the device has been properly registered, it's possible to use it with another SIM card. You can thus change your SIM card if needed, or use someone else's phone for instance.
How to register your phone in Iran?
Since the implementation of the Mobile Registry Plan in 2017, the registration process has changed many times and can still be perceived as quite complicated. In the following paragraphs, we'll try to give you an overview of the process, but be aware that it may change again.
Keep in mind that the registration must be done during the first 30 days, before your phone gets disconnected from the local network. You need to pay a small registration fee online, but also a custom fee that is based on the model of your phone. Generally speaking, the more expensive your phone is, the higher the fee. For instance, the registration fee for the latest iPhones can exceed a hundred euros.
In order to register your phone, you will need:
Your phone IMEI (International Mobile Equipment Identity), a 15-digit number that you can either find on the box of the phone, in the settings, or by dialing *#06#
An Iranian SIM Card registered under your name. You can find the number on the card or by dialing *733*2#
Your passport number and visa code
The registration fees in cash in rials
The process to register your phone goes as following:
Pay the customs fees at the airport
Once the fees are paid, you'll receive a text message from Hamta, the national organization in charge of the registration. This message contains a link to pay online for the registration fees (this requires an Iranian debit card)
Once the fee is paid, you will receive another text message from Hamta, with a device activation code (6-digit number).
Use this code to activate your device, by dialing *7777#. You will also be required to enter your IMEI and your Iranian phone number.
Once all these steps are done, you will receive a text message to confirm that the device has been successfully registered.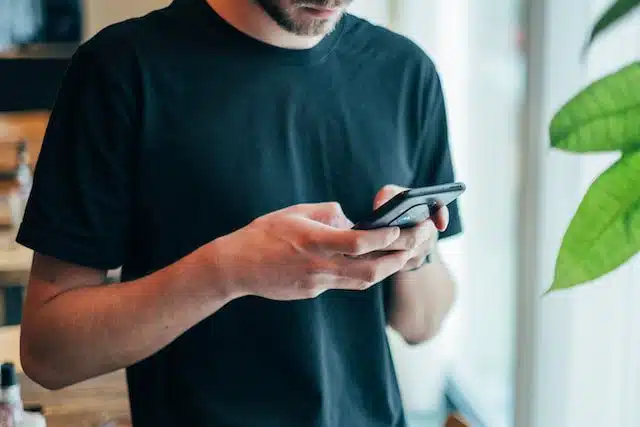 How to get an Iranian SIM card with Surfiran?
As you will need an Iranian SIM card as soon as you enter Iran, we recommend you order yours in advance with SurfIran, to avoid wasting more time on paperwork upon arrival. You can now order your Iranian SIM card online to get a 4G "Visitor SIM" prepaid SIM card for travelers.
You can choose from different options between 7 to 20€, already loaded with internet, SMS and calls credit. You can later on add more credit whenever finished. The SIM card validity is one month.
After ordering it online, you can collect it on arrival at the Irancell corner at Imam Khomeini International Airport (IKIA) of Tehran or have it delivered to your hotel.